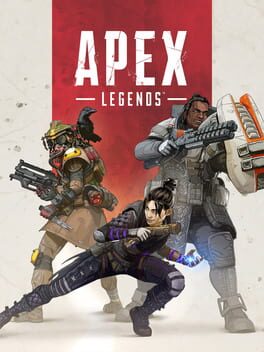 Apex Legends
Publisher

Electronic Arts

Developer

Respawn Entertainment

Release date

4 Feb 2019
Conquer with character in Apex Legends, a free-to-play battle royale game where legendary challengers fight for glory, fame, and fortune on the fringes of the Frontier. Explore a growing roster of diverse characters and experience intense tactical squad play in a bold, new evolution of battle royale.
see all / fold
| AGM score | 82% |
| --- | --- |
| IGN | 9 |
| GameSpot | 9 |
| Metacritic | 66 |
expand / fold
About Apex Legends
Apex Legends is released by Electronic Arts in 4 Feb 2019. The game is designed by Respawn Entertainment. Apex Legends is a typical representative of the Shooter genre. Playing Apex Legends is a pleasure. It does not matter whether it is the first or a millionth hour in Shooter, there will always be room for something new and interesting. Thrilling levels and gameplay Apex Legends will not leave anyone indifferent. The complexity of gameplay increases with each new level and does not let any player get bored.
In addition to it in 4 Feb 2019 released games such as:
In addition to Apex Legends, the representatives of Shooter games also belong:
A complete list of games like Apex Legends can be found at AllGame here.
Apex Legends is versatile and does not stand still, but it is never too late to start playing. The game, like many Shooter games has a full immersion in gaming. AllGame staff continues to play it.
Apex Legends is perfect for playing alone or with friends.
At AllGame you can find reviews on Apex Legends, gameplay videos, screenshots of the game and other Shooter representatives.
The story
This section tells the history of the world of Apex Legends
A WORLD WHERE ANYTHING GOES The Frontier War is over. After hundreds of years of conflict between the Interstellar Manufacturing Corporation and the Militia founded to fight them, the far-off region of space known as the Frontier can finally know peace. But liberation can come at a cost: when the IMC and the Militia departed, they took everything of value and left the Frontier worlds in disarray. With no way to support themselves, the people of the Frontier had no choice but to leave their homes. The brave relocated to the Outlands. A remote cluster of planets on the fringes of the Frontier, the Outlands are untouched by war and teeming with resources and opportunity. But life is cheap here, and danger lurks around every corner. Its pioneers, explorers, and outlaws used to spend their lives locked in an endless power struggle – now, they settle their differences in the Apex Games, a bloodsport where Legends from all corners of the Frontier compete for money, fame, and glory.
Apex Legends - Review
Author: Diego De La Fuente
Date: 2020-07-30 22:00:18
EA has pulled out of the manga Apex Legends, a free multiplayer first-person game, to jump-start the fight between Battle Royale titles on the market. We could not therefore avoid trying it to see if it chooses to be the one that remains as the last survivor and winner of all (if you also want to be, here are some tips).
In the intro we can already see that EA has produced the game with the well-known developer Respawn, which brings us to the head is Titanfall. For this reason we already know that this title that we are going to play is going to be related to that spectacular saga and we are already waiting for a certain quality seal. Well, things look good if it brings back good memories of fighting and action.
The training that we can do at the beginning, perfectly explains the basic foundations on how to move, use weapons, etc ... It is clear that the way of playing is going to be in the first person , away from other proposals in the third person.
We missed having a practice area to test the characters' abilities a little more thoroughly, since otherwise we have no choice but to test them already in combat. Sometimes we don't know exactly what the characters' abilities really are in practice and we only know their description. Perhaps this will come later which will allow players to hone their use of weapons and abilities.
The characters, called Legends, that we have available to choose from are six unlocked from the beginning and two to unlock . Each one has different characteristics and special abilities, but also weaknesses, since their abilities are usually very defined and do not work equally well in all situations. Therefore cooperation with other players is required to survive on the battlefield.
Although the number of characters is not very large, it has already been announced that more will be added . It is also convenient to play with everyone and control their abilities well even if they are not played with, to know what kind of support our allies can give us or what enemies can use against us. Thus we find defensive, healing or attack skills, which must be used at the right time on the battlefield.
The design of the characters is of bright colors and cyberpunk aesthetics in line with those seen in the Titanfall saga. In fact the weapons are the same ones that we have already used as pilots of the Titans (although you should not expect these giant robots to appear in this game), in this way we find old ones known as the Hemlok or the Spitfire.
The entry to the game is fast and if we have not formed a group with two friends, two players will join us. In this way the teams are always 3 people, which seems the most balanced for what we have been able to play so far.
The entrance to the battlefield is in a ship that we jump without possessing any weapon or armor, the normal thing in a Battle Royale. However, when jumping, we already realize the large size of the map and how easy it is not to fall into the same point as another team. So if we do not go to a high level loot area, where more platoons usually go to get better weapons and equipment, we will have time to prepare properly before entering combat. The fact that in each game there are only a maximum of 20 platoons (which is 60 players) helps that at the beginning we are not forced into a direct confrontation with other players.
Of course, both weapons and equipment have different levels -identified each with a different color- with which it is always convenient to look for new objects of a higher level on the map, which will do more damage or protect us better.
The absence of vehicles to move around the map is cleverly solved by EA giving the characters an adequate movement speed and also the existence of jump towers where we can climb up and launch ourselves from them to plan a long distance in a short time so that We can run away from the wall of electricity that closes quickly and that is usually the main concern in Battle Royale.
The battles in Apex Legends are fast and hectic and there are many different options to emerge victorious or defeated. Weapons of course have an important role, because if you have better weapons that do more damage you will have more possibilities, but then abilities come into play. If a character uses his special ability, which must be charged, at the ideal moment he can decide the battle for his team. These abilities are sometimes launching artillery attacks in an area, or a fire barrier that crosses the battlefield.
Apex Legends is designed to play as a team from the beginning, the communication between the members of the platoon is very simple, through pings, and a great success. Simply with a click of a button after choosing the communication wheel we can indicate a series of different actions to the rest of the players.
Team play is increased by introducing Respawn spawn beacons . If an enemy leaves us wounded companions of our ñ can still revive us but if you arrive late and are dead, it is still possible to bring us back to the battlefield after picking up our flag and bring it to a beacon of recurrence.
This gives players many more tactics and chances of survival, sometimes leading to unexpected group confrontations in order to obtain the flag of a fallen comrade and bring him back into the fight.
The voices are not dubbed into Spanish, but all the texts in the game are translated. This made us realize it from the beginning in training and it is something that would be nice if it were changed: the size of the texts. Since there is no dubbing into Spanish, if we try to use the subtitles to understand what is happening around us, we realize that they are too small on the screen to be read comfortably.
Graphically the game offers 4k graphics on the Xbox One X version that we have tested and moving everything smoothly, we have not noticed any problem of game performance drop or network problems. Graphically it certainly will not disappoint those who played Titanfall and will recognize many elements of the universe when playing Apex Legends.
As we said at the beginning, Apex Legends is free. Nowadays this brings with it a but, in this case the but seems minimal to us since the monetization of the game is done through aesthetic aspects.
Legends can be obtained with the in-game currency called 'Legend Token ' that we obtain by leveling up or with the other type of currency called 'Apex Coin', which can only be acquired with real money.
Some weapon and character skins can only be purchased with Apex Coin and others with crafting materials which can be found in Apex Packs.
These packages give cosmetic elements or materials so they never contain objects that give an advantage in Apex Legends, they can also be obtained by leveling up, making it possible to get them without paying real money.
At the moment there is only one map available in the game but surely new content and maps will be released in the coming months. A season pass has already been announced that will only bring cosmetic elements to the game, which will not affect those players who do not buy it, nor will it give any advantage to those who own it.
EA has burst into the world of Battle Royale by surprise with Apex Legends, so far the beginning could not have been better reaching 10 million players in the first 72 hours. Little by little we assume that more things like content, more complete statistics and more game modes will be polished and added, but for now what it offers players is a game without notable technical glitches and a new concept within the Battle Royale in a single map and game mode.
While picks things from other games of the same genre, Apex Legends adds new elements to getting ñ have a personality that attracts players to try and not stop playing it .
So we leave this analysis in progress waiting to see how this game is developing and evolving, which is the revelation of this beginning of 2019 in multiplayer Battle Royale games.
What we like:
- Own personality adding new original elements in this genre.
- Well developed graphically and technically.
- Free and fair monetization for the player.
What we don't like:
- Simple player statistics.
- Dialogue texts too small.
- Only one mode and one map.
Screenshots
Screenshots will help you evaluate the graphics and gameplay of Apex Legends.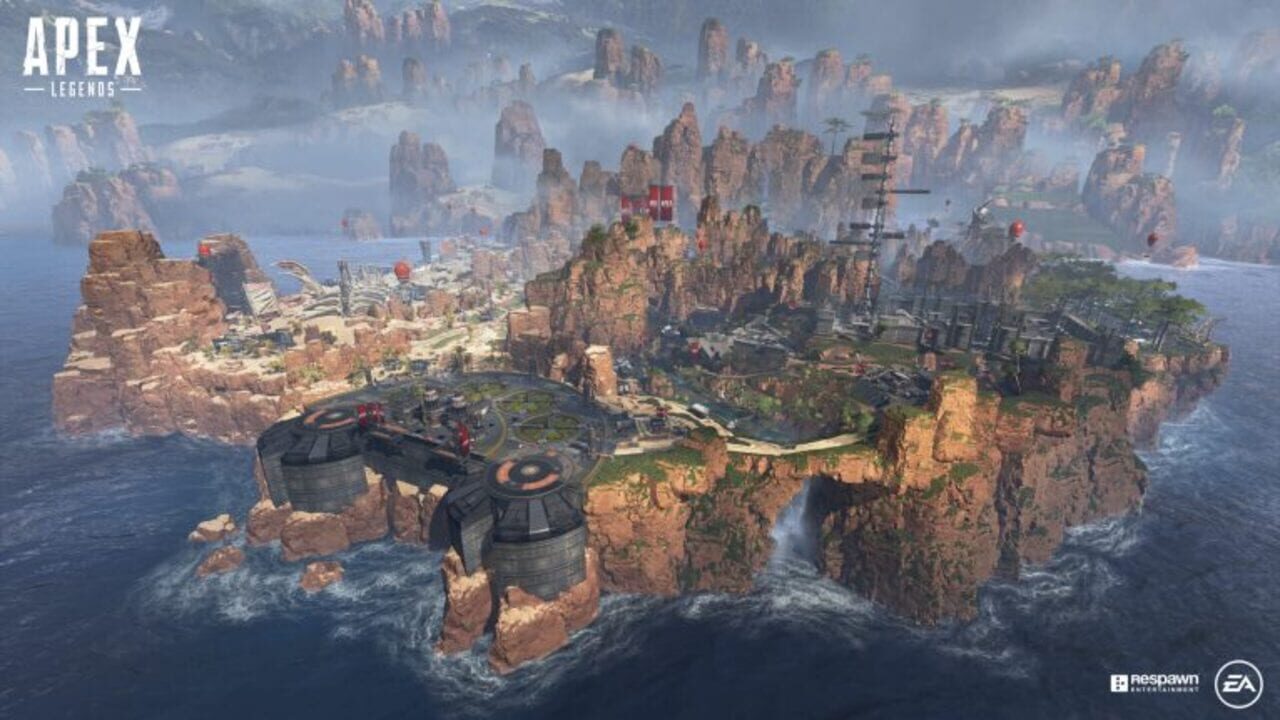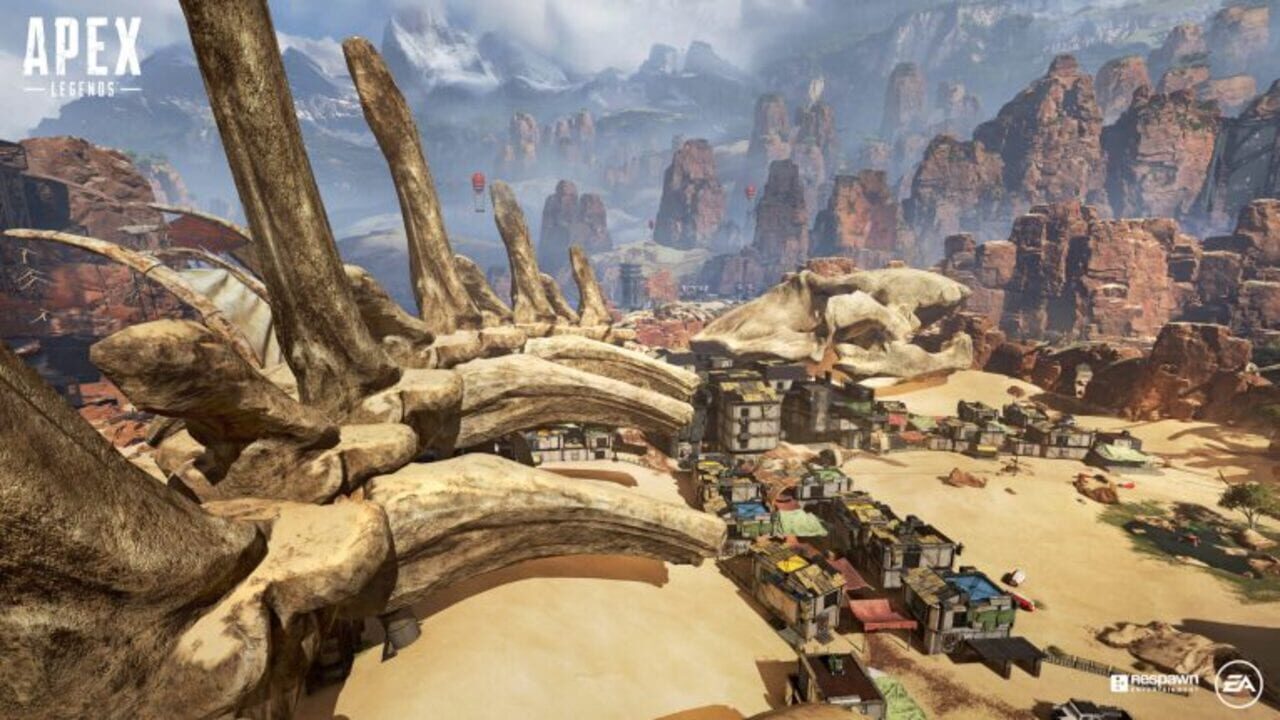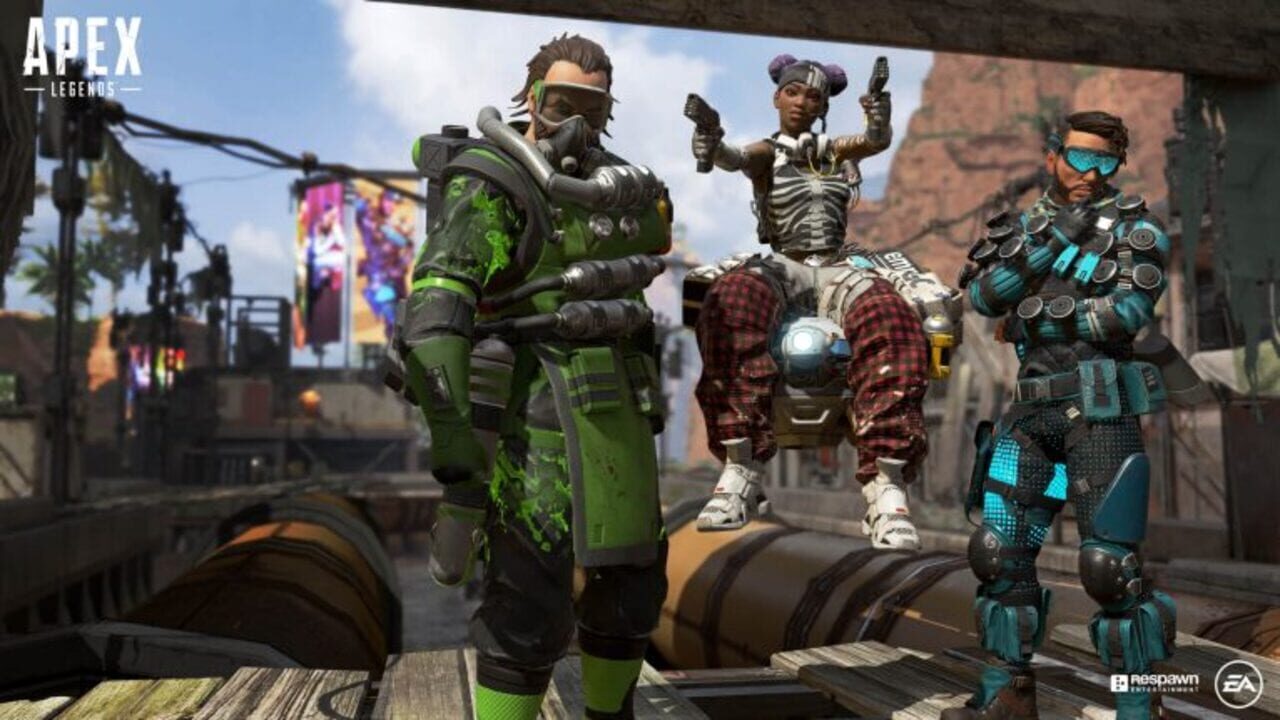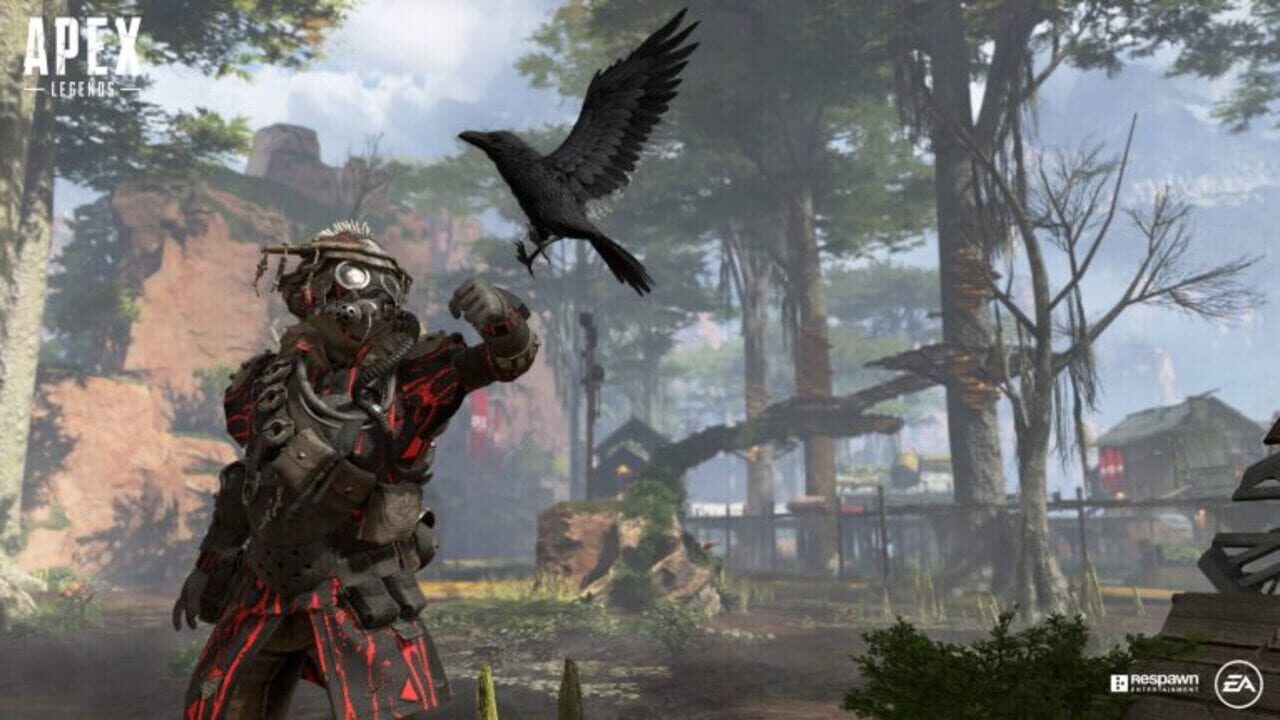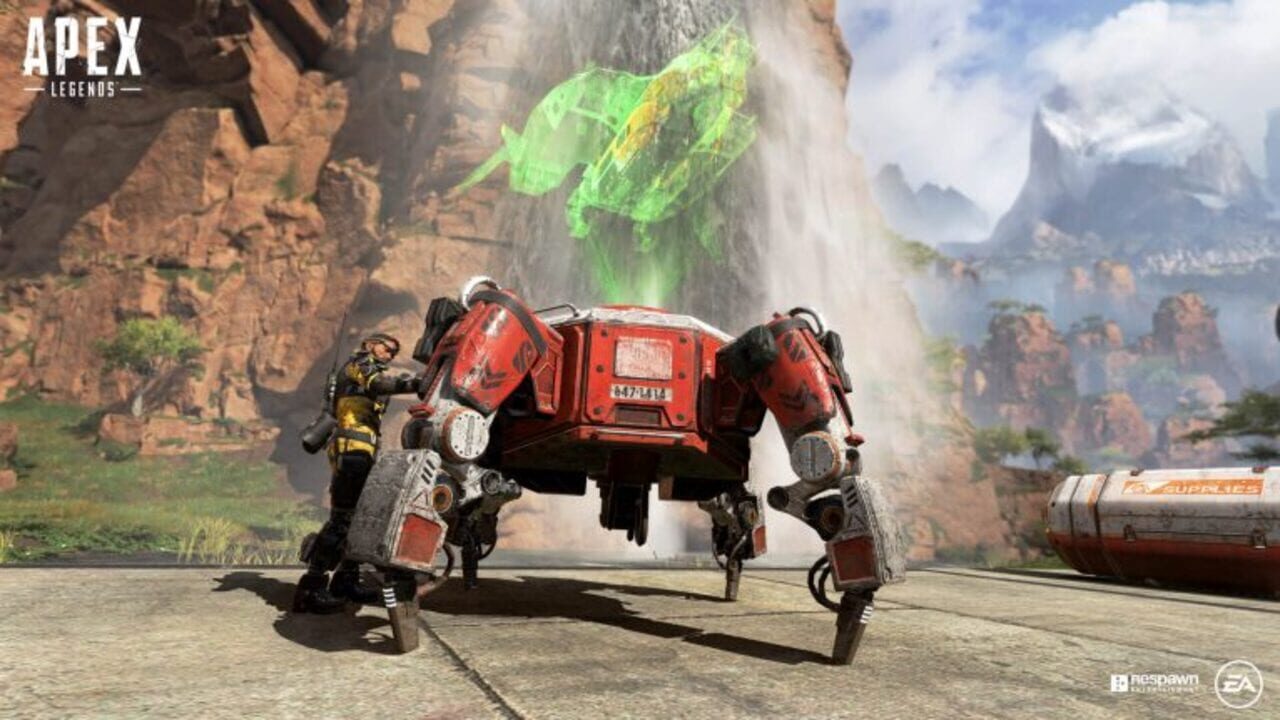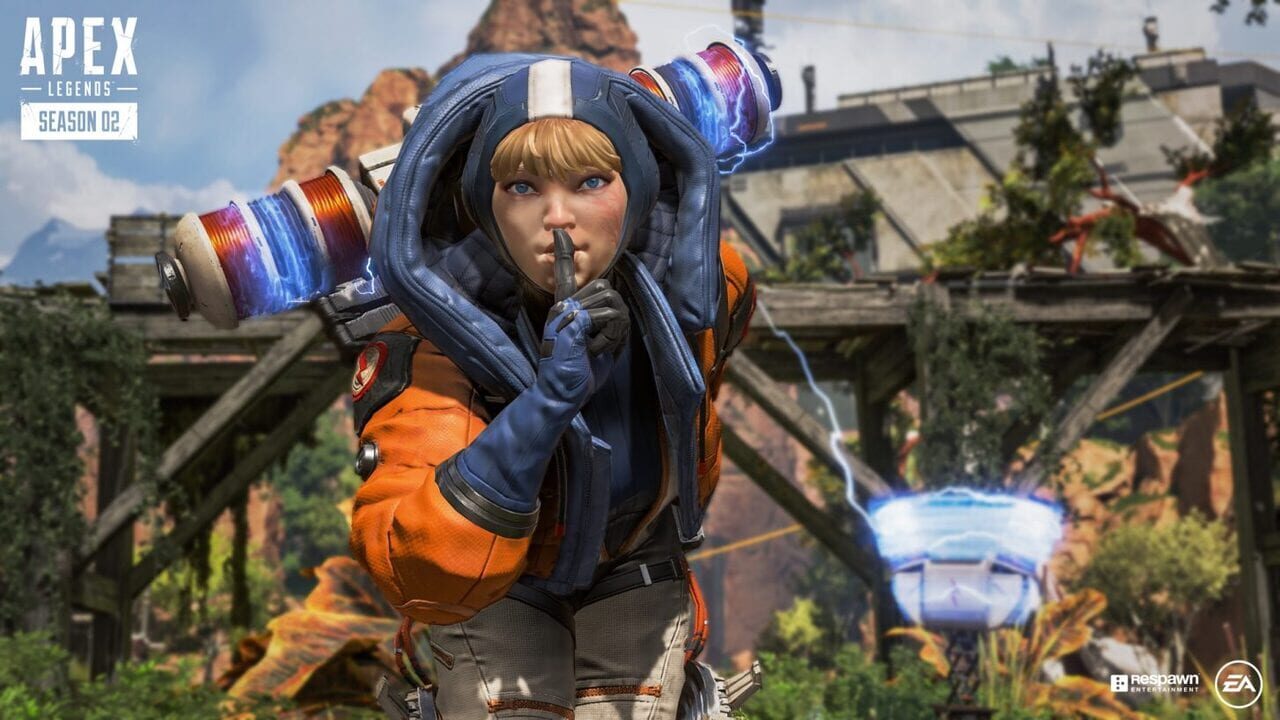 Videos
If screenshots are not enough, you can enjoy creative videos from Electronic Arts
Streams
But that's not all! We also carefully prepared the best strips from Apex Legends.
You may also like
If you like Apex Legends, but you're tired of it and want something new, you can try other games.