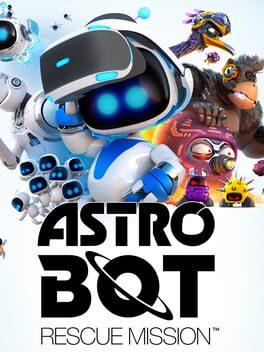 ASTRO BOT: Rescue Mission
Publisher

Sony Interactive Entertainment

Developer

SIE Japan Studio

Release date

2 Oct 2018
"ASTRO BOT: Rescue Mission is a brand new Platform game exclusive to PS VR. Take control of ASTRO the captain BOT and go on an epic VR rescue mission to save your fellow Bots who are dispersed all over space."
see all / fold
expand / fold
About ASTRO BOT: Rescue Mission
ASTRO BOT: Rescue Mission is released by Sony Interactive Entertainment in 2 Oct 2018. The game is designed by SIE Japan Studio. ASTRO BOT: Rescue Mission is a typical representative of the Adventure genre. Playing ASTRO BOT: Rescue Mission is a pleasure. It does not matter whether it is the first or a millionth hour in Adventure, there will always be room for something new and interesting. Thrilling levels and gameplay ASTRO BOT: Rescue Mission will not leave anyone indifferent. The complexity of gameplay increases with each new level and does not let any player get bored.
In addition to it in 2 Oct 2018 released games such as:
In addition to ASTRO BOT: Rescue Mission, the representatives of Adventure games also belong:
A complete list of games like ASTRO BOT: Rescue Mission can be found at AllGame here.
ASTRO BOT: Rescue Mission is versatile and does not stand still, but it is never too late to start playing. The game, like many Adventure games has a full immersion in gaming. AllGame staff continues to play it.
ASTRO BOT: Rescue Mission is perfect for playing alone or with friends.
At AllGame you can find reviews on ASTRO BOT: Rescue Mission, gameplay videos, screenshots of the game and other Adventure representatives.
Astro Bot Rescue Mission - Review
Author: Victor Sánchez
Date: 2020-07-30 21:51:45
When PlayStation 4 introduced a camera to its ecosystem, added to the possibilities of its Dualshock, the Playroom concept was born. It consisted of introducing a series of mini-games, with a kind of dwarf robots as pets, which took something from the Nintendo spirit that Sony consoles had always lacked. At the time, this concept was not very important, very remarkable. But that did not prevent the moment the Japanese company presented its virtual reality viewer PlayStation VR, a new collection of games was launched under the same umbrella that adapted its mechanics to the use of virtual reality.
Among all the video games there was one that stood out among all, precisely because, without being too immersive or vital the use of virtual reality, it did give a new point of view (never better said) to something we already knew. It was a platform game in use, quite nice and correctly designed, in which we saw the action through a remote camera. Something very simple, but that gave a very surprising character to the hackneyed genre.
Now, when the second year of PlayStion VR is approaching, Sony's Japan Studio are launching a more complete game that follows the guidelines of that first minigame. A very complete experience that recovers, quite successfully, the world of platforms for a Sony platform. Something that had been somewhat relegated to the background for a couple of generations of video game consoles and, above all, with the remastering of the Crash Bandicoot trilogy and, to a lesser degree, with the two Knack installments, seemed to have recovered the interest that had been lost in the genre in recent years.
To give us an idea of what we find with Astro Bot: Rescue Mission , it is a manual platform game. Its control is carried out with the Dualshock. Broadly speaking, it is a kind of platform game similar to the latest Super Marios released on Nintendo consoles. We will have to walk through different semi-open environments in which we will have to solve a multitude of puzzles to reach the final enemy , being able to be completists when collecting, for example, all the secret objects and coins that are scattered around the map. Control is simple and the presence of virtual reality, as we say, is testimonial (in principle). It is simply based on how we view the situation from stationary points of view. Now, although it is not relevant to the game, since the bases of this Astro Bot should be compatible with a normal mode, the greatness of the scenarios that it achieves, makes the experience more pleasant.
To all this we must add the points, a little asymmetric, which the VR option offers. This refers to the points where our presence is more in the first person, as if in addition to being able to control our little Astro Bot, we could help him with control options. To get an idea, our controller has an active presence in the game . In this way, we will be able to do things like throw ninja stars from the controller, as we did things in the first Playroom. The idea is that we can break things, point to specific places to unlock elements or even create new platforms by nailing these stars in walls on which the robot can also jump, lengthening its jumping capacity.
The game is designed quite carefully . The characters already worked in the first Playroom, being the last great mascots that have been created for video games for children. The sets are also cool and look phenomenal from an immersive point of view. They are all very pretty in color. As a curiosity, the game includes the inevitable jumps over chasms. To avoid the feeling of vertigo, these jumps are covered with mysterious clouds that make it seem that, at all times, we float on flying islets. Also a nice solution for a problem that some players might experience.
An additional point for the final enemies , which are designed to use all the resources of the games. Again, these confrontations are really inspired by what we would find in Nintendo titles , offering fun experiences that, added to the design of the villains of the function, make you wait to see the next one to check with what surprises you at each moment.
In short, Astro Bot: Rescue Mission is not the perfect game. It is not a masterpiece that will mark a before and after in the world of video games. But it is one of the most advisable experiences to enjoy virtual reality in a fun and highly replayable way . A game that looks good, sounds better and entertains like everyone else. And, after all, isn't the goal of a good game fulfilling those three premises?
Screenshots
Screenshots will help you evaluate the graphics and gameplay of ASTRO BOT: Rescue Mission.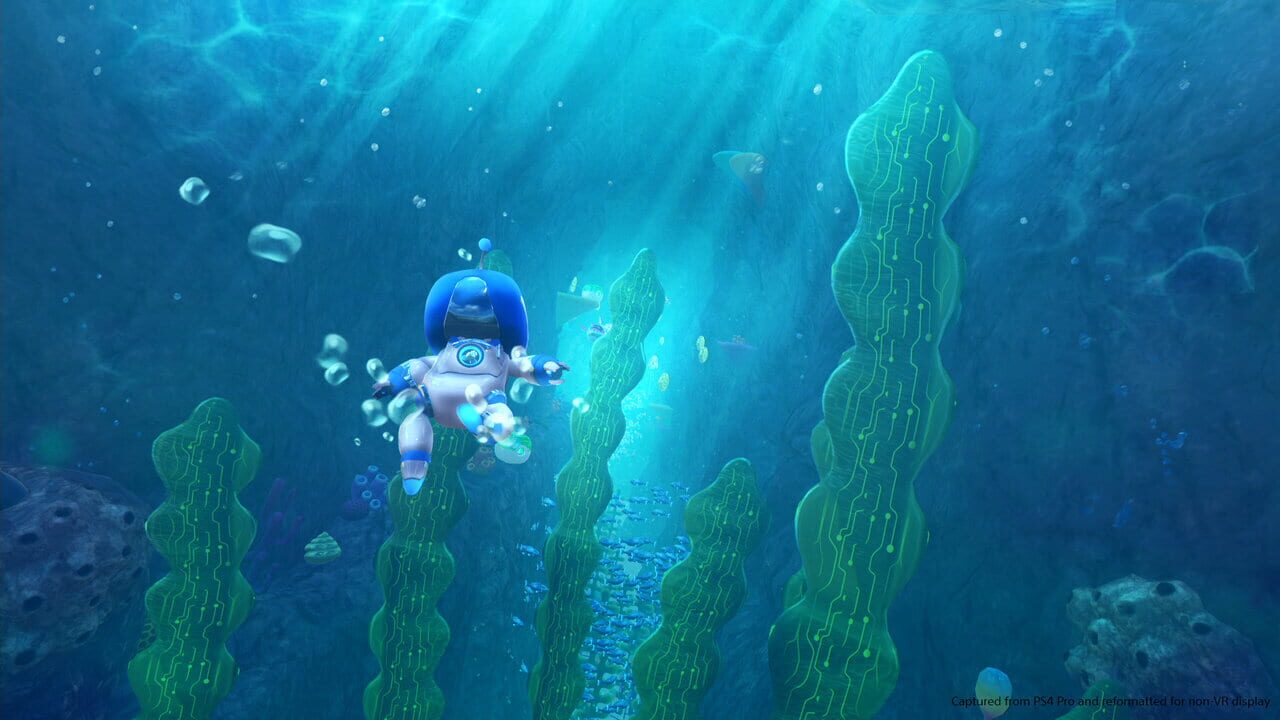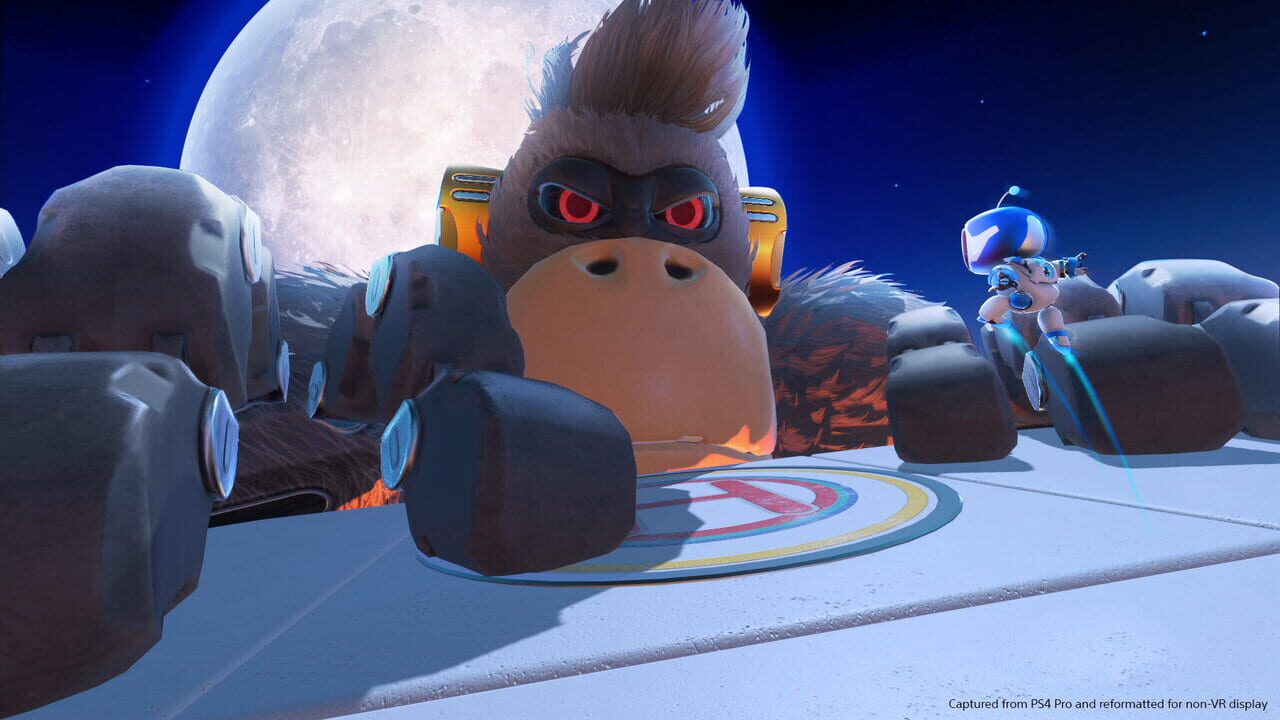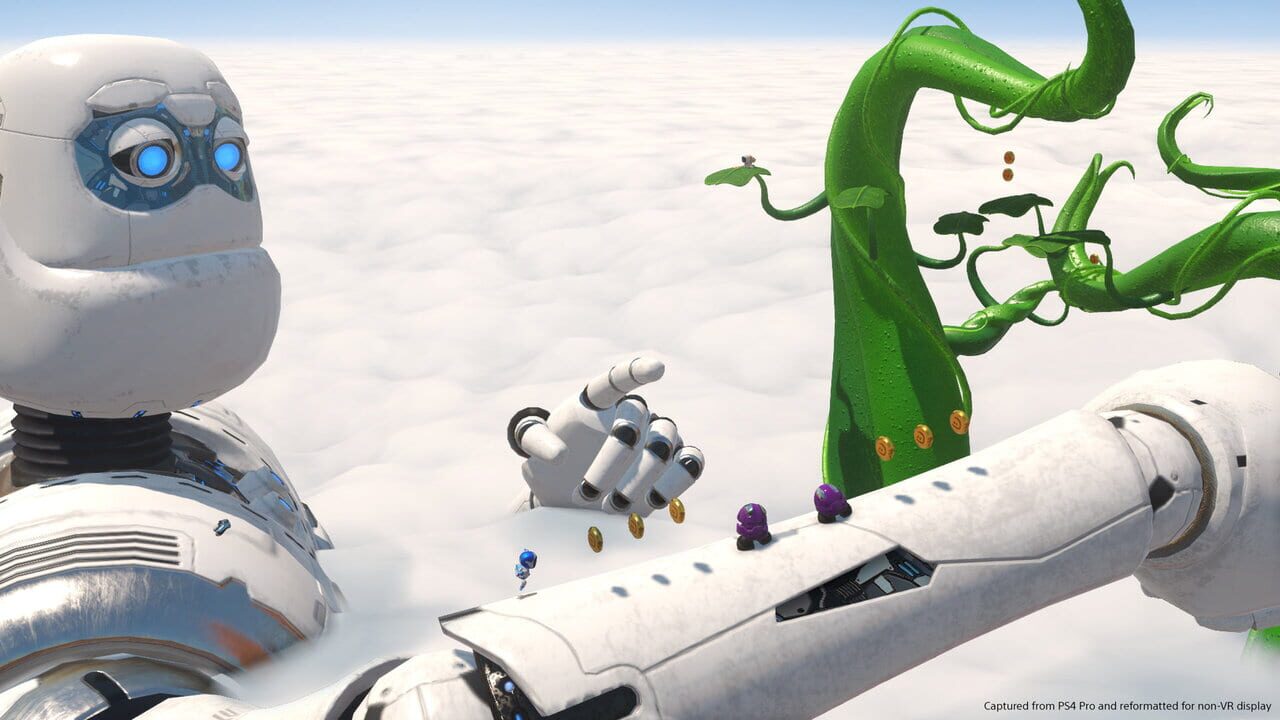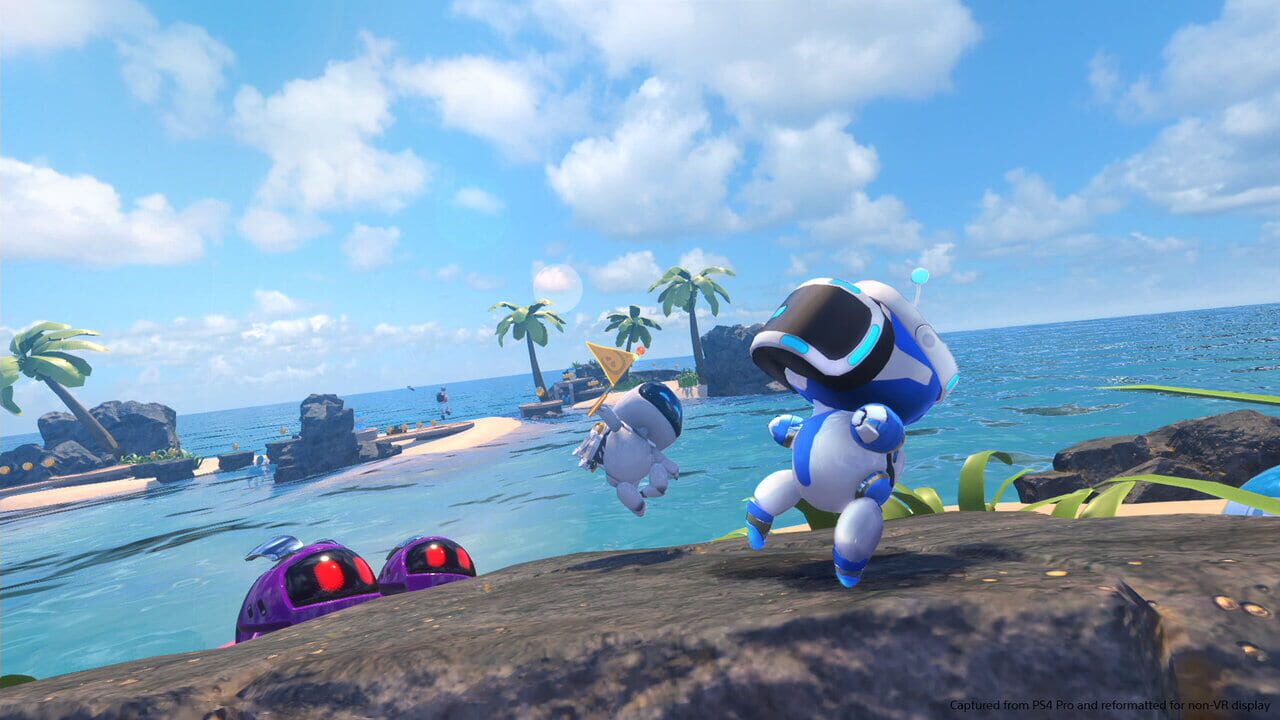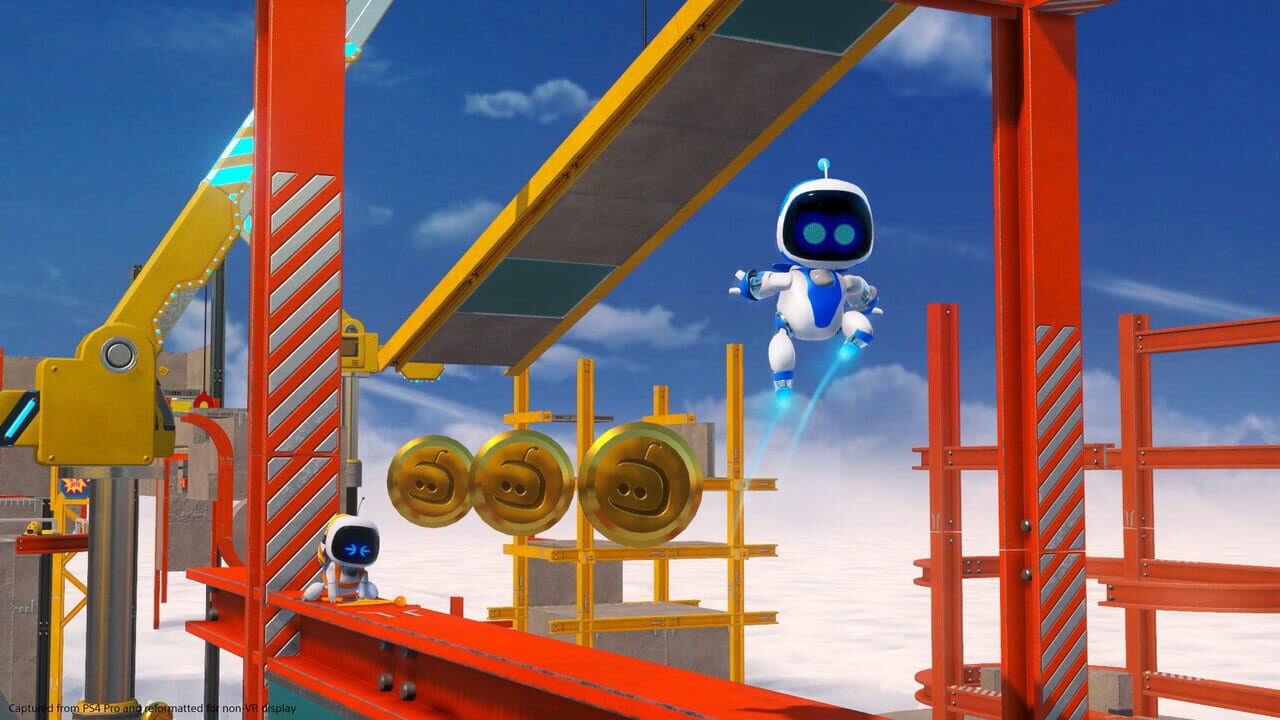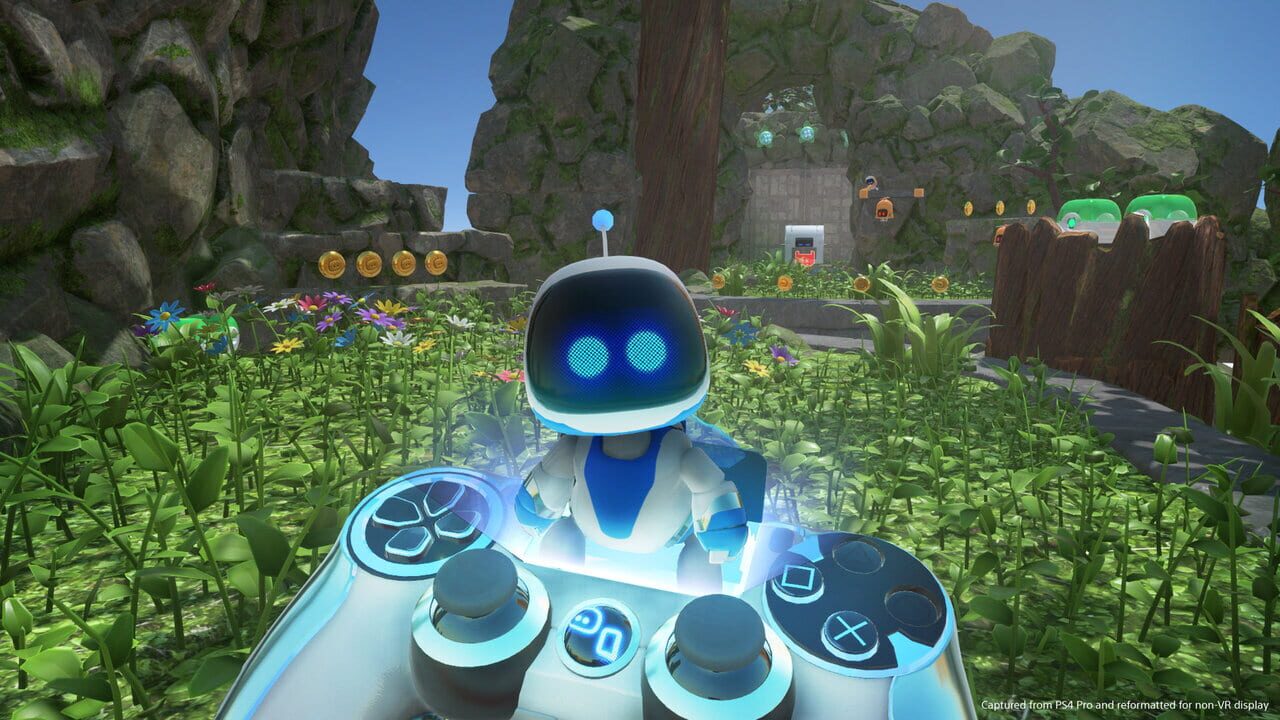 Videos
If screenshots are not enough, you can enjoy creative videos from Sony Interactive Entertainment
You may also like
If you like ASTRO BOT: Rescue Mission, but you're tired of it and want something new, you can try other games.