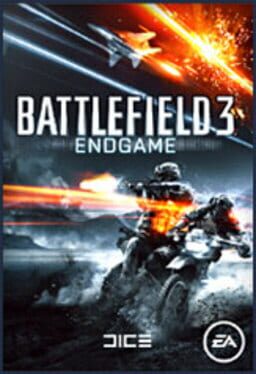 Battlefield 3: End Game
Publisher

Electronic Arts

Developer

EA Digital Illusions CE

Release date

19 Mar 2013
Battlefield 3: End Game is the fifth expansion pack for Battlefield 3. This expansion brings a balance of infantry, vehicles and new DLC weapon platform extras to the battlefield. In alignment with previous expansions this DLC introduces four new maps that are in harmony with the new weapons, game modes, and style of game play. Game mode additions for this expansion offer one new type: Air Superiority and a returning classic mode, capture the flag.
see all / fold
| AGM score | 55% |
| --- | --- |
| IGN | 0 |
| Metacritic | 55 |
expand / fold
About Battlefield 3: End Game
Battlefield 3: End Game is released by Electronic Arts in 19 Mar 2013. The game is designed by EA Digital Illusions CE. Battlefield 3: End Game is a typical representative of the Shooter genre. Playing Battlefield 3: End Game is a pleasure. It does not matter whether it is the first or a millionth hour in Shooter, there will always be room for something new and interesting. Thrilling levels and gameplay Battlefield 3: End Game will not leave anyone indifferent. The complexity of gameplay increases with each new level and does not let any player get bored.
In addition to it in 19 Mar 2013 released games such as:
In addition to Battlefield 3: End Game, the representatives of Shooter games also belong:
A complete list of games like Battlefield 3: End Game can be found at AllGame here.
Battlefield 3: End Game is versatile and does not stand still, but it is never too late to start playing. The game, like many Shooter games has a full immersion in gaming. AllGame staff continues to play it.
Battlefield 3: End Game is perfect for playing alone or with friends.
At AllGame you can find reviews on Battlefield 3: End Game, gameplay videos, screenshots of the game and other Shooter representatives.
Battlefield 3: End Game - Review
Author: Alessandro De Luca
Date: 2020-07-30 21:22:28
Season Passes or Premium subscriptions that you want to say is a phenomenon that is now an integral part of the way video games are marketed. This is despite the belligerent statements that fans, myself included, made when the first additional downloadable paid content, or DLC for short, was introduced. I myself, although at the beginning I didn't like the idea of having to shell out more money after buying a game, I gradually accepted the idea that these additional contents were all in all comparable to mini-expansions and, as such, worthy of my consideration as a buyer. In the months following the release of Battlefield 3, DICE supported its game with a continuous flow of packs of new maps, weapons and game modes, adding 20 maps in total and several new features between weapons and game modes. The first one, Back To Karkand, was free for all buyers of the limited edition of the game, while the next four were to be purchased separately or all together paying the Premium subscription. The last of these DLCs, End Game, came out a few days ago and it's time to decide if it will keep us busy enough waiting to know what Battlefield 4 will offer us.
The previous DLCs were all characterized by a central theme. Back To Karkand brought us back to some of Battlefield's most popular maps from the past, while Close Quarters, Armored Kill and Aftermath offer a different interpretation of the proven mechanics of the DICE shooter. End Game instead does not seem to have anything comparable, apart from a vague seasonal division of its four maps and their large size, but it must be said that this lack is not a problem in itself. In addition to the four new maps, there are also other innovations introduced by this DLC: a new game mode, "Capture the flag", many new assignments to unlock the plates for our soldier and three new means of transport, including motorcycles from cross, undisputed protagonists of End Game (for better or for worse) of which I will speak more in detail shortly. The new game mode is in all respects identical to that already seen in other similar games: each team has a flag and to score points you have to steal the opposing one and bring it back to its base, obviously avoiding that the enemies do the same with ours . That of "Capture the flag" is a different rhythm than that of the classic Conquest mode, and is more similar to that of Corsa, unfortunately. The presence of only two goals favors more defensive and less dynamic attitudes and players who prefer to act and play actively to conquer the goal will find themselves all too often in the sights of the more patient ones who simply keep their flag under control. The large size of the maps also make walking between one base and another extremely boring and, as often happens in Battlefield 3, you cannot always find a means of transport. The lack of structures or areas that encourage clashes between players make these transition phases less fun and disadvantages a more fluid and dynamic development of the games.
The sun in the eyes is as realistic as it is annoying, especially during the most chaotic phases.
During the promotion of this new map package, the bikes were often at the center of the films and images disseminated, and after trying End Game the reason is evident: the map design and the new game mode revolve around the new vehicle on two wheels. Motorbikes are essential to move quickly from one goal to another and to capture the flag and to cover the expanses of terrain of the playing areas. It almost seems that DICE, for fear that the players did not use the bikes sufficiently, purposely stripped the maps of points of interest and noteworthy structures. Moving between one goal and the next on foot is boring because there is not much to do while moving; there are no buildings, areas to be protected or conquered to have a strategic advantage and the landscape, however graphically excellent as usual, is sadly flat. Often you run for minutes, perhaps running into some opponent as bored as we are, or ending up being killed by an enemy hidden in a bush or by a distant sniper. The new vehicles do not have a noteworthy impact on the game and, as per tradition, a good helicopter pilot will make the good and bad weather, despite the presence of new anti-aircraft vehicles. We admit that the bikes are a lot of fun to ride and that the maps offer jumps in large quantities to take advantage of the agility of our two wheels, but normally I don't play Battlefield 3 to ride a motorcycle.
Alessandro De Luca had a motorcycle when he was young, but he always thought that his place was on an asphalt road and not on a battlefield. You can wait for the start of the MotoGP championship with him on Twitter.
Screenshots
Screenshots will help you evaluate the graphics and gameplay of Battlefield 3: End Game.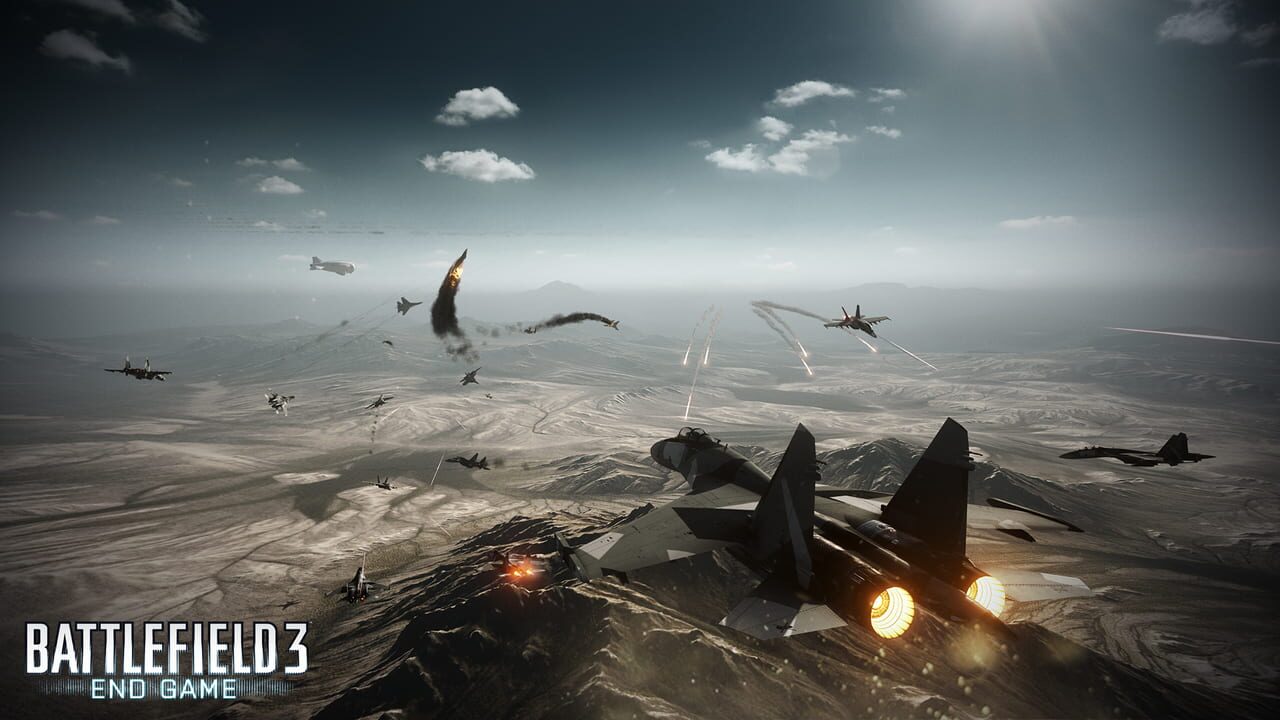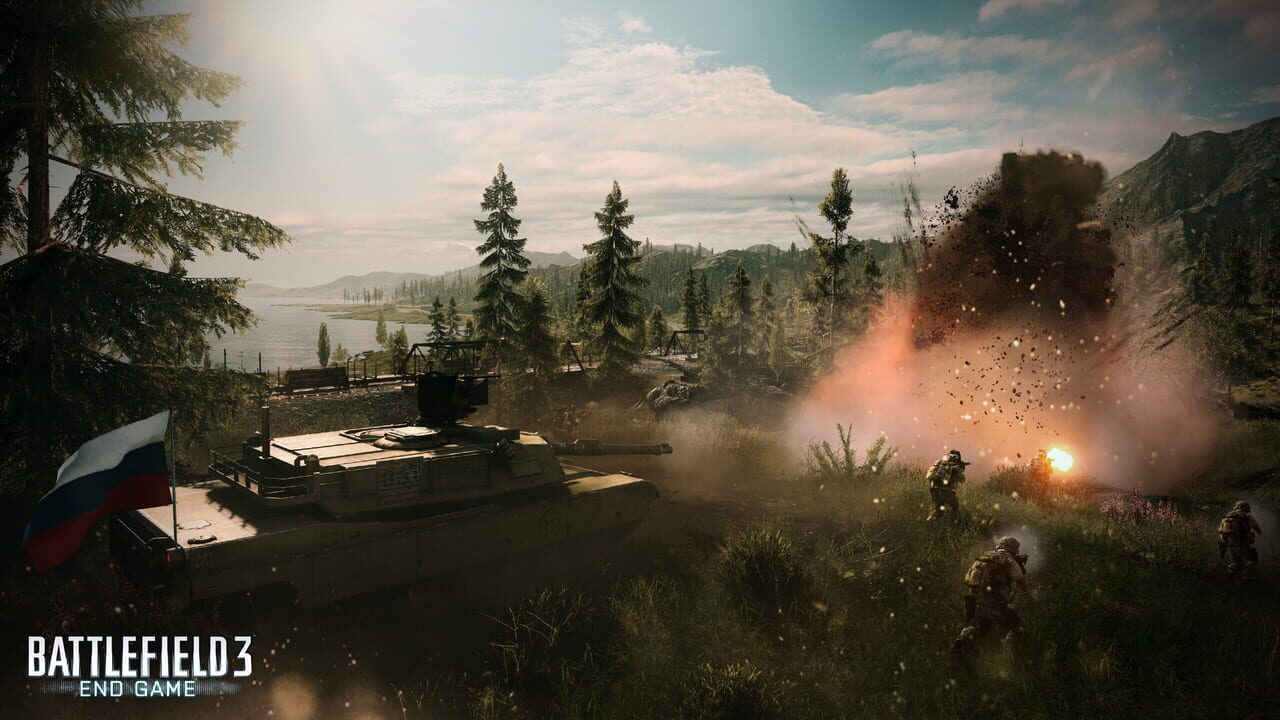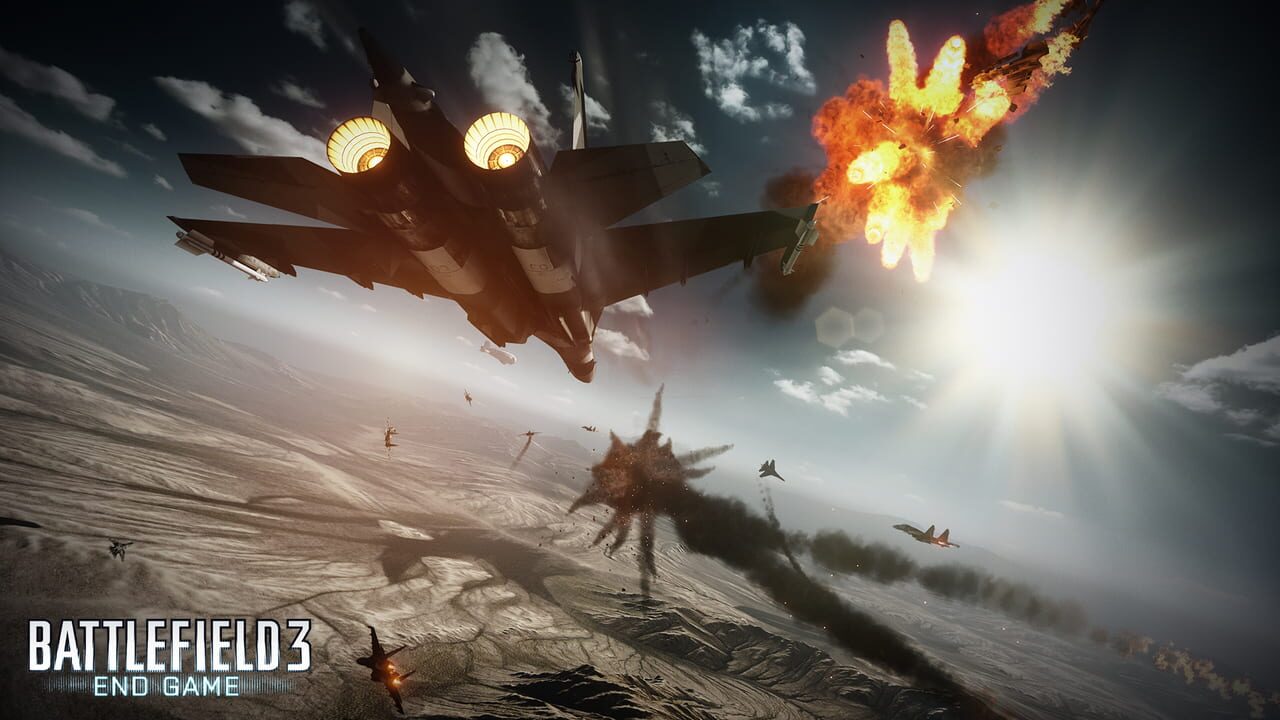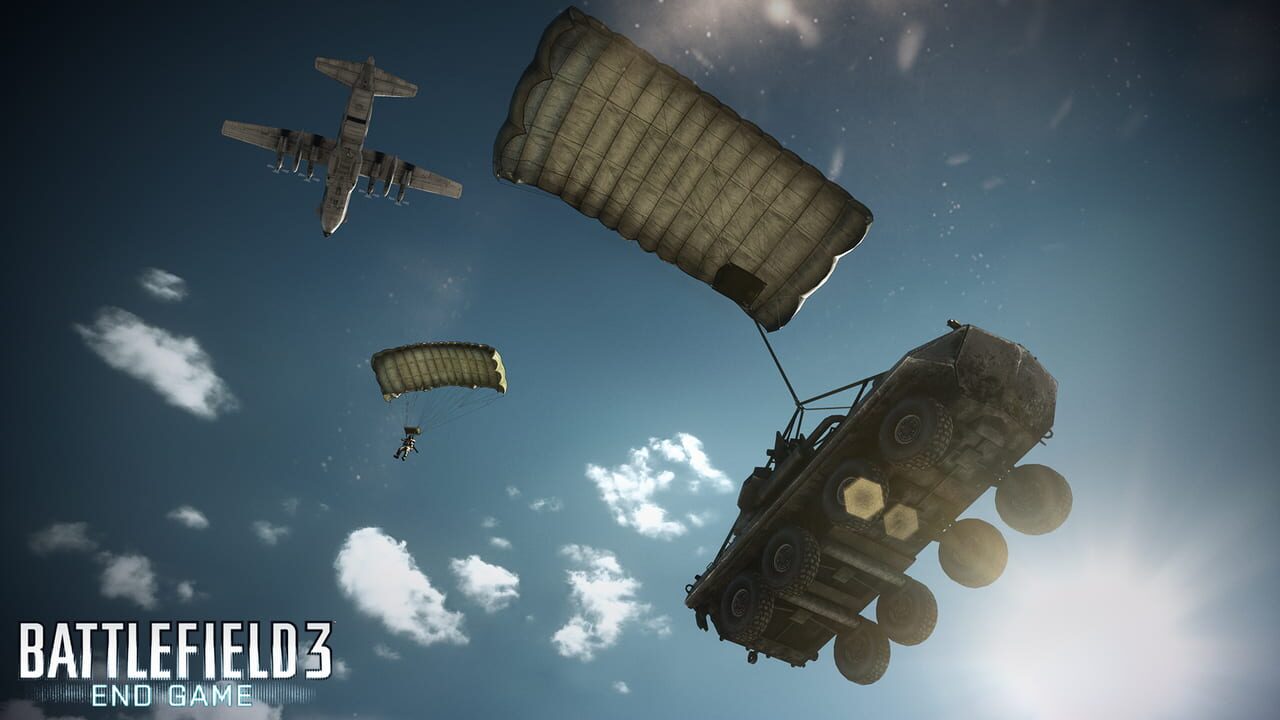 Videos
If screenshots are not enough, you can enjoy creative videos from Electronic Arts
You may also like
If you like Battlefield 3: End Game, but you're tired of it and want something new, you can try other games.