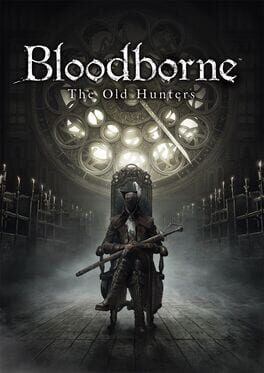 Bloodborne: The Old Hunters
Publisher

Sony Computer Entertainment, Inc. (SCEI)

Developer

FromSoftware

Release date

24 Nov 2015
The Old Hunters is the first Expansion for Bloodborne. It will feature all new Locations, Bosses, Weapons, and Armor. Set in a nightmare world where hunters from the past are trapped forever, explore brand new stages full of dangers, rewards and deadly beasts to overcome. You'll find multiple new outfits and weapons to add to your arsenal as well as additional magic to wield and add more variety to your combat strategy. With new story details, learn the tale of hunters who once made Yharnam their hunting grounds, meet new NPCs, and discover another side of the history and world of Bloodborne.
see all / fold
| AGM score | 84% |
| --- | --- |
| IGN | 8 |
| Metacritic | 87 |
expand / fold
About Bloodborne: The Old Hunters
Bloodborne: The Old Hunters is released by Sony Computer Entertainment, Inc. (SCEI) in 24 Nov 2015. The game is designed by FromSoftware. Bloodborne: The Old Hunters is a typical representative of the Role-playing (RPG) genre. Playing Bloodborne: The Old Hunters is a pleasure. It does not matter whether it is the first or a millionth hour in Role-playing (RPG), there will always be room for something new and interesting. Thrilling levels and gameplay Bloodborne: The Old Hunters will not leave anyone indifferent. The complexity of gameplay increases with each new level and does not let any player get bored.
In addition to it in 24 Nov 2015 released games such as:
In addition to Bloodborne: The Old Hunters, the representatives of Role-playing (RPG) games also belong:
A complete list of games like Bloodborne: The Old Hunters can be found at AllGame here.
Bloodborne: The Old Hunters is versatile and does not stand still, but it is never too late to start playing. The game, like many Role-playing (RPG) games has a full immersion in gaming. AllGame staff continues to play it.
Bloodborne: The Old Hunters is perfect for playing alone or with friends.
At AllGame you can find reviews on Bloodborne: The Old Hunters, gameplay videos, screenshots of the game and other Role-playing (RPG) representatives.
The story
This section tells the history of the world of Bloodborne: The Old Hunters
A world drenched in blood, lit by a possessed moon. Its light shows familiar buildings half swallowed by sludge, leaning over, distorted. It is here that hunters of old, riddled by nightmares, endlessly pursue beasts. The nightmare where the Hunters laid trapped, forever crazed by the blood of mindless beasts, is a manifestation of the misdeeds of the first Hunter's, all of whom are now trapped within this wretched world. However, secrets are secrets for a reason, as some are unsettling and horrifying when unraveled... ...and yet, it's time someone undid this charade.
Bloodborne: Ancient Hunters - Analysis
Author: José L. Ortega
Date: 2020-07-30 22:41:08
Ancient Hunters, the latest and final expansion of Bloodborne, one of the clear candidates for Game of the Year, is now available. The title of From Software, which hit stores last March, wants to remind us of its importance now that 2015 is about to end. And incidentally, to despair again after dying again and again in the gloomy scenarios that decorate the sordid Yharnam.
Ancient Hunters stands out for including a new scenario in the game to expand the Bloodborne experience, both for those who have completed the adventure, and for those who are still on the way. In addition to new weapons, items and abilities, the expansion includes light novelties that suit the set very well, always without losing the gloomy essence created by the studio led by master Hidetaka Miyazaki .
Before entering the matter, it must be taken into account that to access the content that awaits Ancient Hunters, it is necessary to complete a series of steps. Access to the DLC is enabled after defeating the -puñetera- Vicaria Amelia . After activating the altar on the stage of this confrontation, the setting of the game changes. At that time, we must go to the lamp located in the Cathedral District, turn left and go to an area with graves located under a tree. In a few seconds we appear in Hunter's Nightmare , where this new annex to the plot takes place.
Once this adventure point has been reached, anyone who has acquired Ancient Hunters can access the content, although Sony recommends that they have at least level 65 . But beware, if you have finished the game and you do not have a savedata before the confrontation against the final boss of Bloodborne that allows you to move freely between lamps, you will have to start the game again until you reach the place where Vicaria Amelia awaits. All this with the consequent increase in difficulty caused by the Partida + system.
After dispatching the first and advancing a few meters we find the second, who dispatches two enemies with the stroke of a pen just hitting them. After defeating him, we reach an open area where we see two other hunters in a skirmish against other enemies . Beating everyone is an advisable option, but also a hard warm-up to prepare us for this new stretch of adventure. Because in addition, here the hunters reappear if they kill us, and we will have no choice but to face them again.
Although we will see many old acquaintances, we will also have to face new enemy monstrosities. As disgusting as ever , any enemy may be able to finish us off with a stroke of the pen, either because they attack in a group or because they ambush us. They are worth a huge rock of fire or a barricade full of gatlings to try to finish us off.
But obviously, any help is welcome, especially to deal with the most powerful enemies. In Ancient Hunters we will have four battles against very powerful final bosses . Although the mechanics of these battles follow a low-risk line and are not surprising at all, they are intense and will once again test our skill at the controls. Special mention at the end boss, able to drive you crazy until we manage to make you bite the dust.
The expansion scenarios follow the usual line of the game, with a wide variety of settings, such as routes and possibilities. As soon as we are on an open stage, as we arrive at an esplanade full of blood, guts and crows, or we enter dark caves. The Lovecraftian setting has always been one of Bloodborne's strongest points, and now it will be no less.
Screenshots
Screenshots will help you evaluate the graphics and gameplay of Bloodborne: The Old Hunters.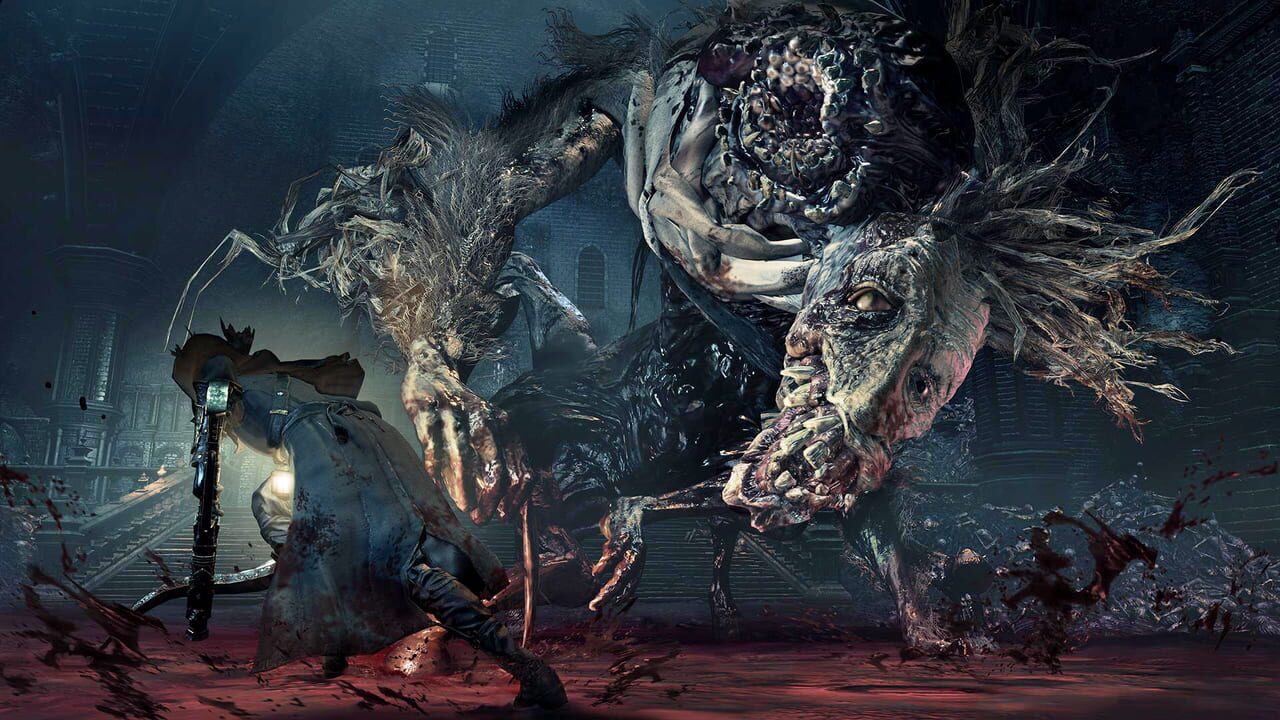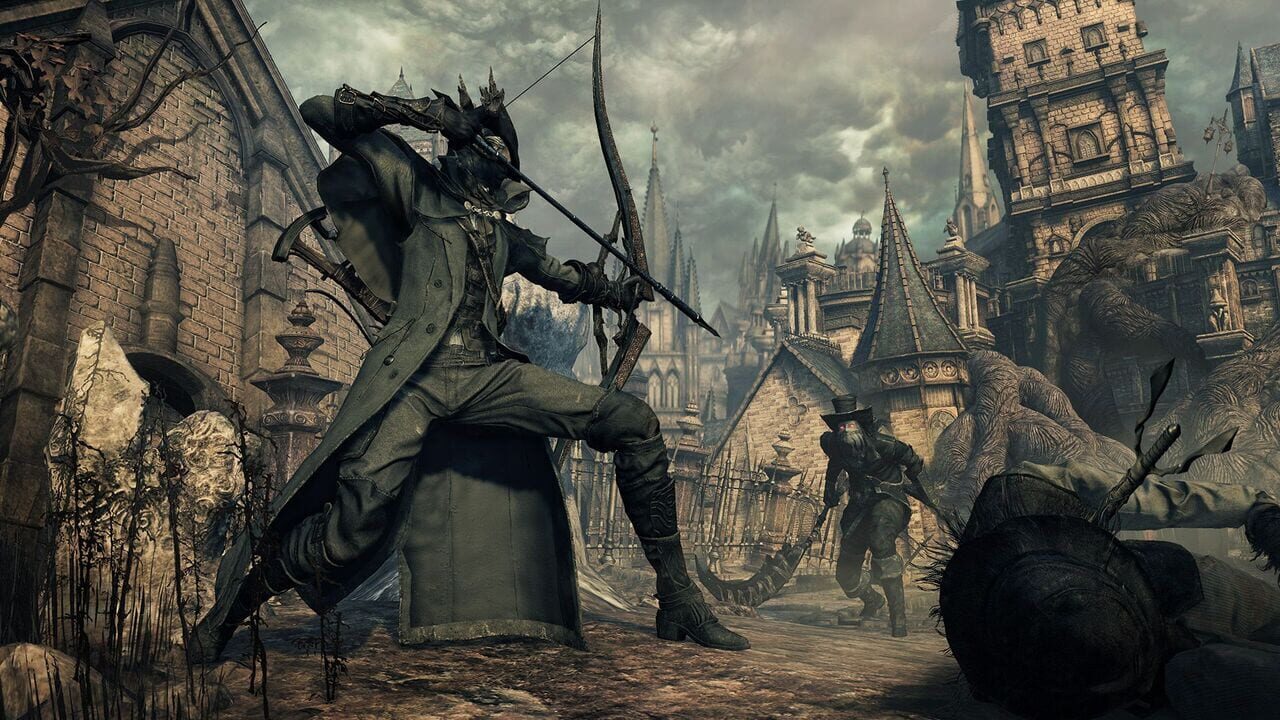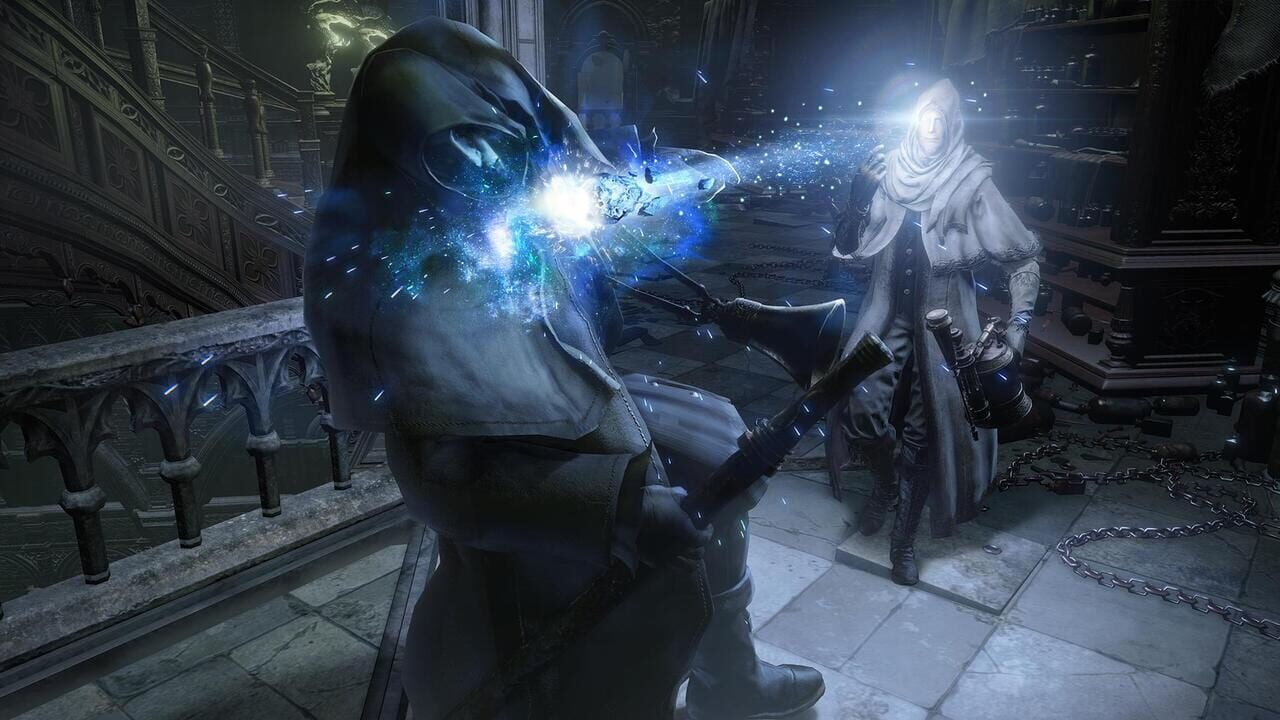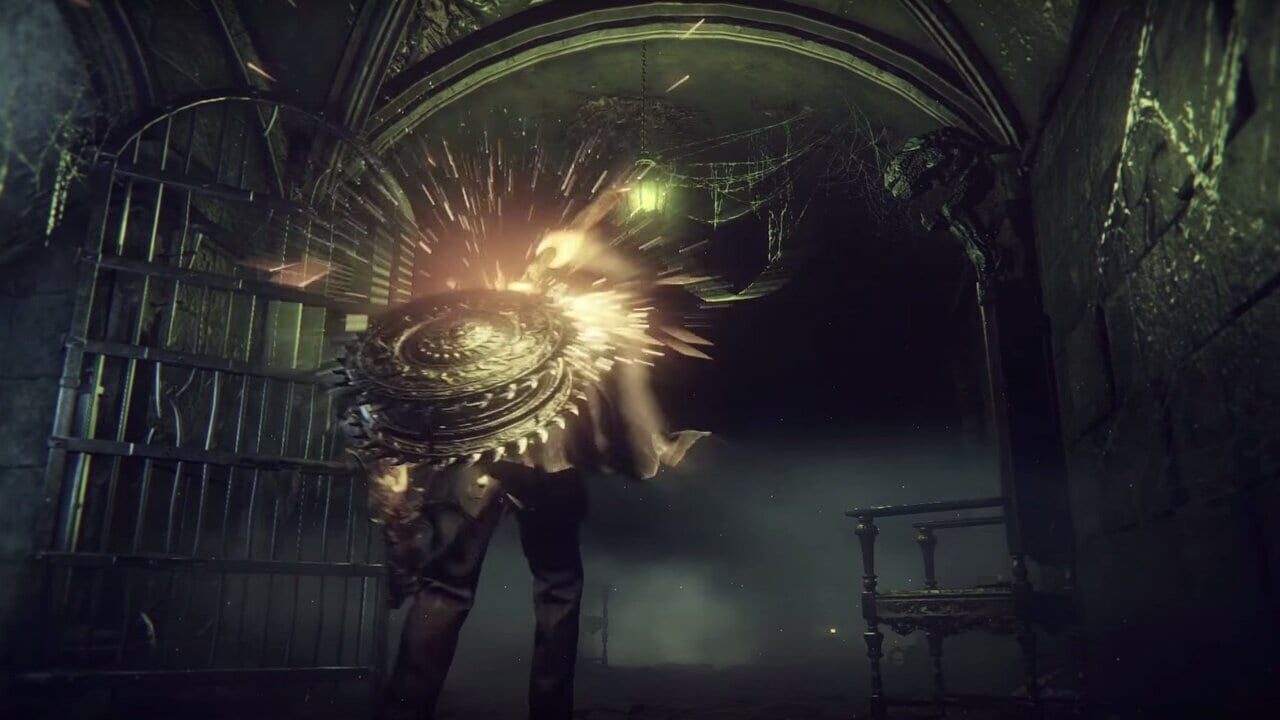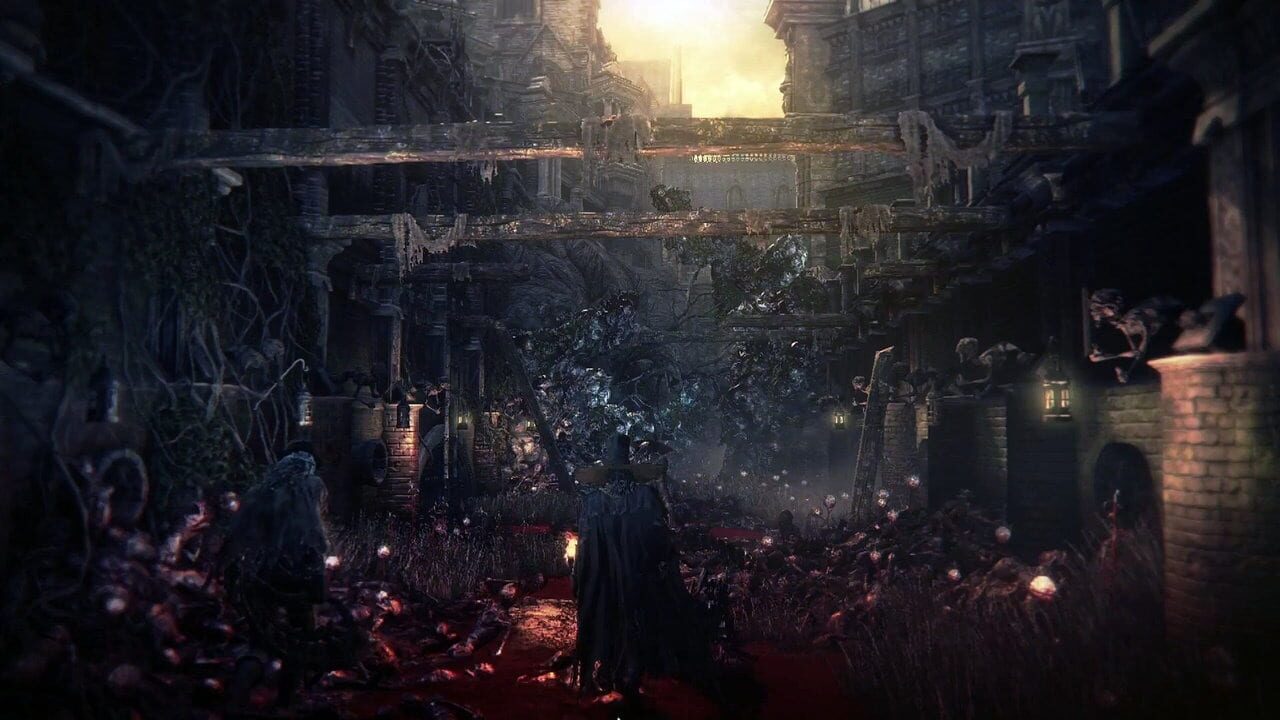 Videos
If screenshots are not enough, you can enjoy creative videos from Sony Computer Entertainment, Inc. (SCEI)
You may also like
If you like Bloodborne: The Old Hunters, but you're tired of it and want something new, you can try other games.