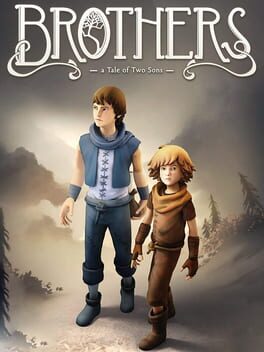 Brothers: A Tale of Two Sons
Publisher

505 Games

Developer

Starbreeze Studios

Release date

7 Aug 2013
Brothers is presented from a third-person view overlooking the two brothers. The brothers are moved individually by two thumbsticks on the controller. The controller triggers also cause the respective brother to interact with the game world, such as talking to a non-player character or grabbing onto a ledge or object. The older brother is the stronger of the two and can pull levers or boost his younger brother to higher spaces, while the younger one can pass between narrow bars. The player progresses by manipulating the two brothers at the same time to complete various puzzles, often requiring the player to manipulate both brothers to perform differing functions (such as one distracting a hostile non-player character while the other makes their way around). Should either brother fall from a great height or get injured, the game restarts at a recent checkpoint. All of the in-game dialogue is spoken in a fictional language, thus the story is conveyed through actions, gestures and expressions.
see all / fold
| AGM score | 82% |
| --- | --- |
| IGN | 8.2 |
| GameSpot | 8 |
| Metacritic | 83 |
expand / fold
About Brothers: A Tale of Two Sons
Brothers: A Tale of Two Sons is released by 505 Games in 7 Aug 2013. The game is designed by Starbreeze Studios. Brothers: A Tale of Two Sons is a typical representative of the Adventure genre. Playing Brothers: A Tale of Two Sons is a pleasure. It does not matter whether it is the first or a millionth hour in Adventure, there will always be room for something new and interesting. Thrilling levels and gameplay Brothers: A Tale of Two Sons will not leave anyone indifferent. The complexity of gameplay increases with each new level and does not let any player get bored.
In addition to it in 7 Aug 2013 released games such as:
In addition to Brothers: A Tale of Two Sons, the representatives of Adventure games also belong:
A complete list of games like Brothers: A Tale of Two Sons can be found at AllGame here.
Brothers: A Tale of Two Sons is versatile and does not stand still, but it is never too late to start playing. The game, like many Adventure games has a full immersion in gaming. AllGame staff continues to play it.
Brothers: A Tale of Two Sons is perfect for playing alone or with friends.
At AllGame you can find reviews on Brothers: A Tale of Two Sons, gameplay videos, screenshots of the game and other Adventure representatives.
The story
This section tells the history of the world of Brothers: A Tale of Two Sons
A man, clinging to life. His two sons, desperate to cure their ailing father, are left with but one option. They must set out upon a journey to find and bring back the "Water of Life" as they come to rely on one another to survive. One must be strong where the other is weak, brave where the other is fearful, they must be... Brothers.
Brothers: A Tale of Two Sons - Análisis
Author: Juan García
Date: 2021-01-26 14:20:53
After finishing Brothers: A Tale of two Sons I have the powerful feeling that it was not me who played this very interesting downloadable Starbreeze title, but rather that it was the developer herself who played with me and then subjected me to a tough proof. Yes, I know, this statement may seem strange, extravagant and even a simple rambling, but it is that we are facing one of those rare games that manage to reach beyond the screen and touch the player.
The premise from which the title starts is simple, in Brothers: A Tale of two Sons we are told the story of two brothers in search of a healing water to save their sick and dying father. The journey will take you by the hand, always next to each other, through countless dream locations, encountering beings of all kinds, solving a large number of simple puzzles and jumping here and there. A generic and at the same time pretentious proposal in the sense that the objective of Starbreeze is to offer us a memorable trip that makes us go through countless situations and emotions, all without inventing the wheel once more or overwhelming us with a technical section above what we are used to.
The first tool that this Swedish team uses is the peculiar control of the title, in which most of the time we will have control of both characters at the same time. Nothing to pause the game and exchange who we handle. In Brothers: A tale of two Sons the left stick and its corresponding trigger are used to move the older brother and do all the corresponding actions. Same with the right stick for the little brother. End of story. A simple and complex approach to which it will be difficult for us to adapt and that will play a trick on us due to inaccuracies in the control of the characters. The brain is not used to doing something different with each hand, and we do not have four eyes either. Hence part of the grace of this production.
With these tools we can jump, climb, swim ... Even fly. The work of the people at Starbreeze is remarkable when it comes to implementing all kinds of situations without requiring juggling with control or that we do not miss greater sophistication. In this sense, it must be recognized that the Brothers: A tale of two Sons does not have a high duration, nor does it have a high difficulty, so we can finish it in just over three hours without having the feeling of having missed too much .
And despite this we will return to that magical fantasy world, fantastically recreated and that will powerfully remind us of the lands of Albion in Fable - perhaps because of the coloring of the image, perhaps because of the modeling of the characters ... Or perhaps simply for the world that is proposed to us, rich and alive. Although the progress is linear, there are many elements with which to interact (or not). Characters to talk to, places to visit, views to enjoy ... So many are these little details that give that touch of grace to the production, leaving us wanting to return to see if we left something behind.
The truth is that Brothers: A tale of two Sons has a certain magical halo that attracts the player eager for different sensations. Perhaps it is his pacifist proposal - we are dedicated to jumping and solving puzzles, with some sporadic confrontation resolved without a single hit - perhaps it is reminiscent of other great titles in the history of video games - Journey , ICO, Limbo and even Braid are a clear reference in very different aspects of the game. It is possible that it is simply different and unique, and that precisely why it is worth immersing yourself in this world.
Technically the production fully complies both in terms of design and its realization itself. In the visual aspect it makes use of the Unreal Engine 3, which allows it to offer great depth in the scenarios with a profusion of high details. It doesn't measure up to the biggest, but it doesn't try either. As for the sound, the melodies accompany only when they should, emphasizing the emotions of the protagonists and not so much the player. Meanwhile, on the screen, everyone speaks in Simlish, guttural noises that act as voices, but that serve to frame the adventure.
We know that in this analysis we have been somewhat vague about the description of situations, the evolution of the plot or the variety of places that we will visit in its seven chapters plus the epilogue. But as we have told you before, the important thing about Brothers: A tale of two Sons is the journey, and it is worth it that you are the ones who discover each of the secrets hidden here step by step. We just wanted to give you clues about what you will find. If you want it summarized, here it goes: buy it, it is one of the most interesting games of recent times on downloadable platforms.
Note: The game is now available on Xbox Live Arcade at a price of 1,200 MSP (approximately € 15). The PS3 and PC versions have not yet confirmed their release date, although it will be this summer.
Screenshots
Screenshots will help you evaluate the graphics and gameplay of Brothers: A Tale of Two Sons.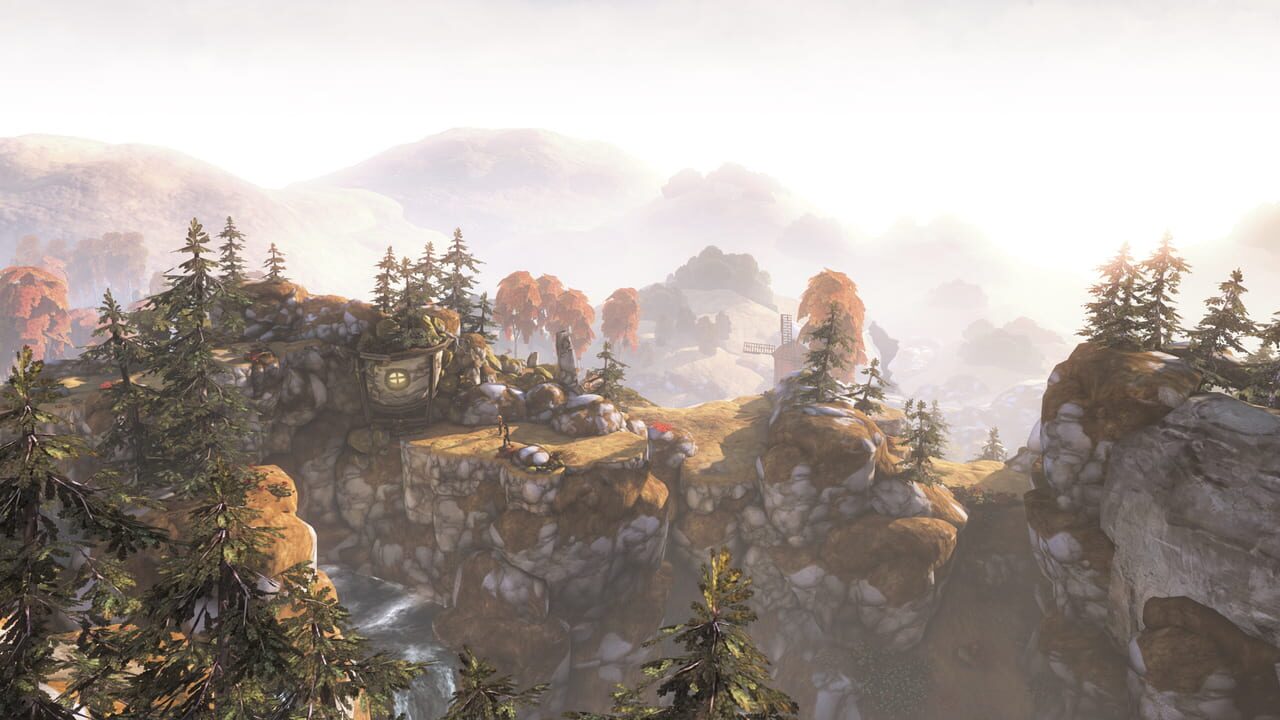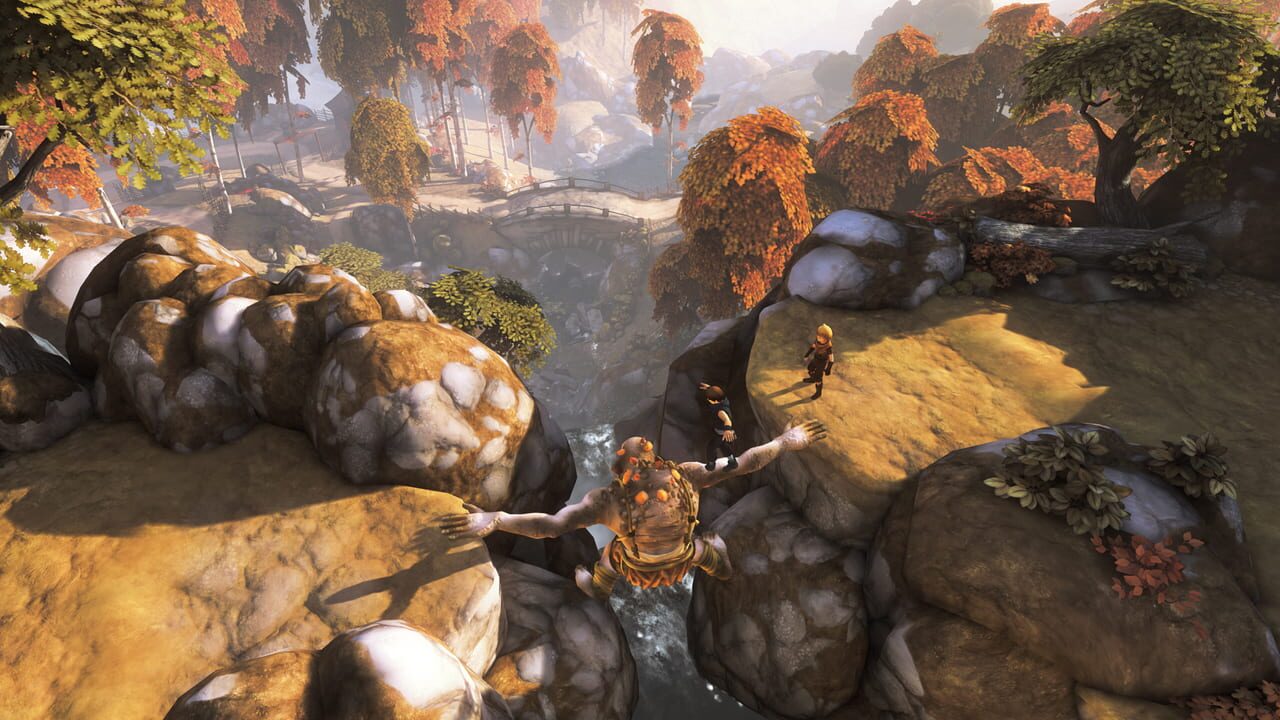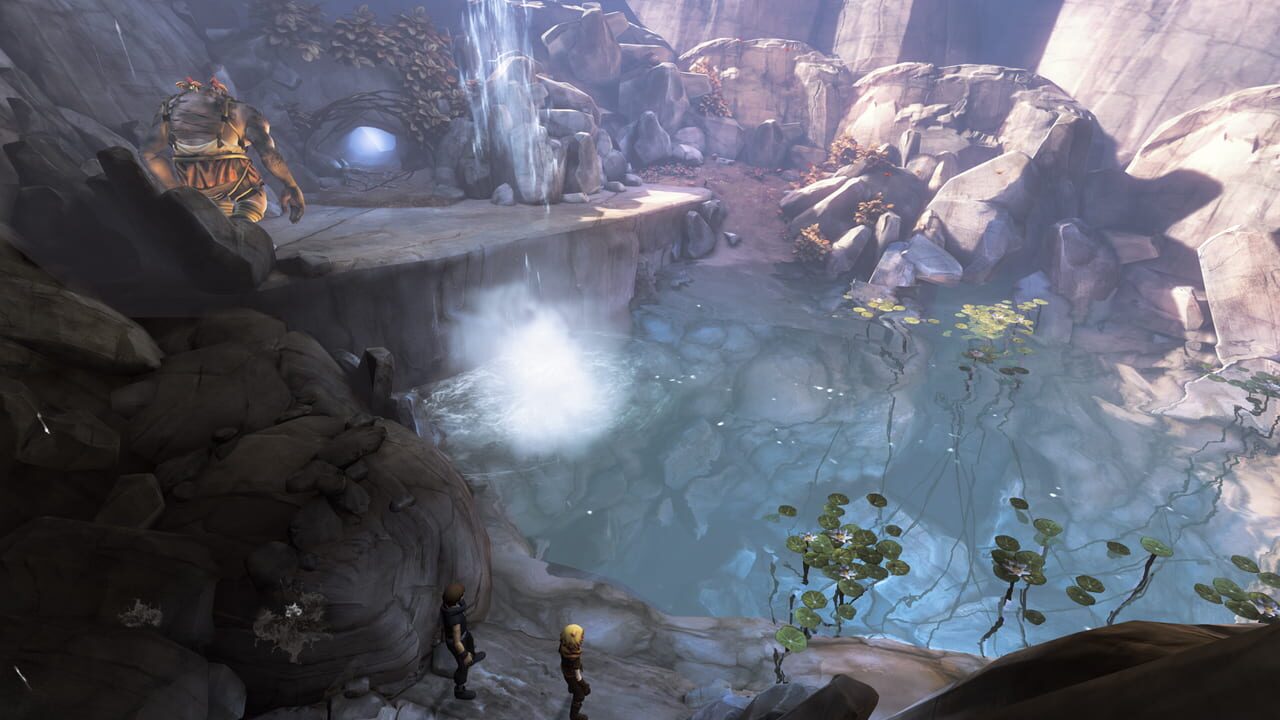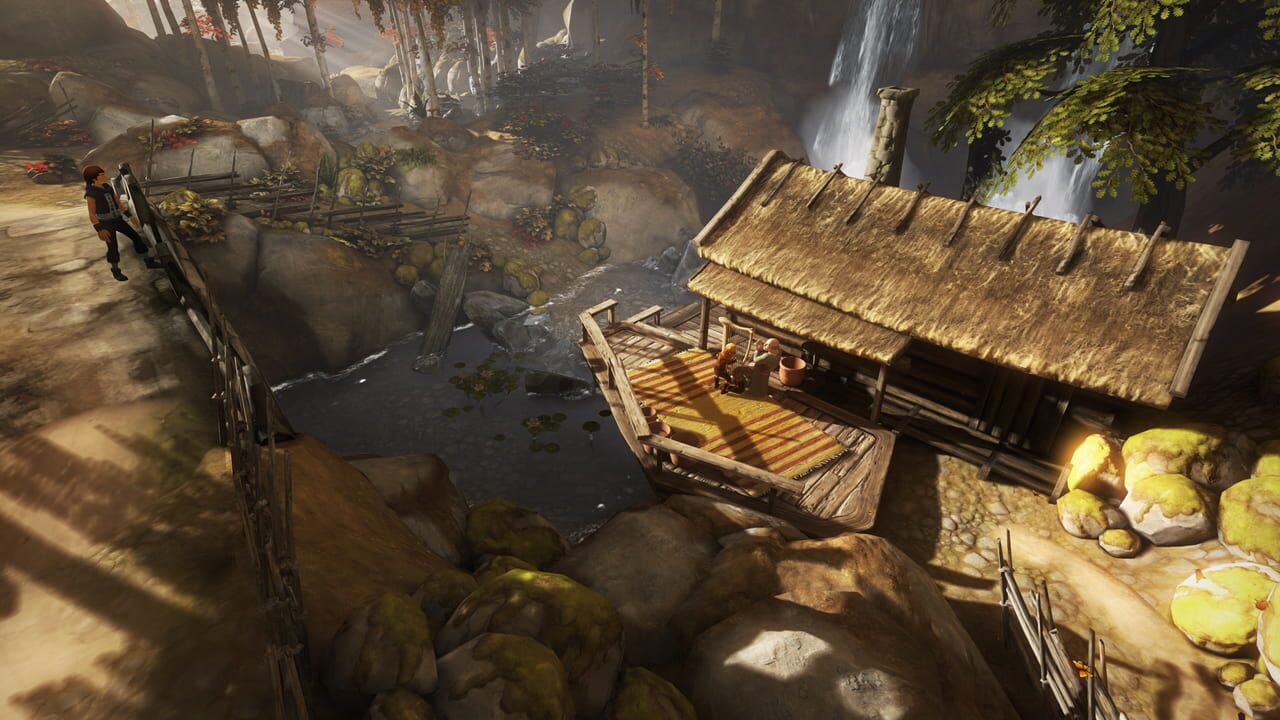 Videos
If screenshots are not enough, you can enjoy creative videos from 505 Games
You may also like
If you like Brothers: A Tale of Two Sons, but you're tired of it and want something new, you can try other games.