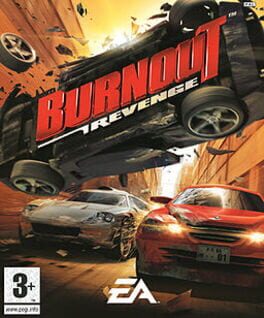 Burnout Revenge
Publisher

Electronic Arts

Developer

Criterion Games

Release date

13 Sep 2005
In Burnout Revenge, players compete in a range of racing game types with different aims. These take place within rush-hour traffic, and include circuit racing, Road Rage (where players cause as many rivals to crash as possible within a time limit, or until the player's car is wrecked), Burning Lap (a single-lap, single-racer time attack mode), Eliminator (a circuit race where every thirty seconds, the last-placed racer's car is detonated; the race continues until only one racer is left), and Crash (where the player is placed at a junction with the aim of accumulating as many "Crash Dollars" as possible). A new gameplay feature in Burnout Revenge is the ability to ram same-way small to medium traffic, known as "traffic checking", propelling the rammed car forward; the event in which a "checked" car hits a rival is considered as a Traffic Takedown. Traffic checking is the focus of a new race type, Traffic Attack (whereby a player must earn a set amount of Crash Dollars through checking traffic), which can be used later on. During these events, players have access to a limited amount of boost which is acquired through various dangerous driving techniques, including but not limited to driving on the wrong side of the road, tailgating opponents and drifting. Unique to the series is the concept of battling other rivals; unlike other video games in the racing genre, players are encouraged, and sometimes even required, to ram rival cars and cause traffic to crash. Causing a rival to crash is referred to as a "Takedown", rewarding the player by extending the length of their boost gauge and completely refilling it. In designated events, boost can also be used to activate a "Crashbreaker" during a crash, detonating the car and causing other nearby cars to crash. When the rival car takes the player down, the player will have to take the ultimate REVENGE by taking down the revenge rivals (which the arrow at the top of the car turned red) is referred to as "Revenge Takedown". In the main single-player game mode, players compete in a world tour consisting of 169 events across three continents, divided into a series of 11 "ranks" (Rank 11 has no events). The ranks which a player has access to is determined by their "Revenge Rank", which increases after completing events. By increasing their Rank sufficiently, the player "ranks up" and unlocks the next rank of events. There are 77 cars in the game, some of which can only be used for crash events. The SUVs and saloon cars are some of them. The game also features support for multiplayer gameplay, both online and offline. In addition to the racing modes, the game features three types of Crash modes: Crash Battle (multiple players attempt a junction at the same time), Crash Party (players take turns at attempting junctions across several rounds), and Crash Tour (a golf-like version of Crash Party, with players attempting to accumulate a certain amount of Crash Dollars in as few attempts as possible; after the last round ends the player with the lowest score wins). The Xbox 360 version of Burnout Revenge includes several new features and improves the graphics of the game to utilize the power of the next-gen console. The game includes 10 new crash junctions on the Crash Tour. It also includes a vastly improved online mode that introduces online Revenge Rivals. This system allows players to keep track of their number of times they have been taken out or have taken out any given player. The new version also includes a new Burnout Clips feature, which allows to save 30 second clips of any offline race played and can be shared with other players over Xbox Live.
see all / fold
| AGM score | 90% |
| --- | --- |
| IGN | 8.9 |
| GameSpot | 9.1 |
| Metacritic | 89 |
expand / fold
About Burnout Revenge
Burnout Revenge is released by Electronic Arts in 13 Sep 2005. The game is designed by Criterion Games. Burnout Revenge is a typical representative of the Racing genre. Playing Burnout Revenge is a pleasure. It does not matter whether it is the first or a millionth hour in Racing, there will always be room for something new and interesting. Thrilling levels and gameplay Burnout Revenge will not leave anyone indifferent. The complexity of gameplay increases with each new level and does not let any player get bored.
In addition to it in 13 Sep 2005 released games such as:
In addition to Burnout Revenge, the representatives of Racing games also belong:
A complete list of games like Burnout Revenge can be found at AllGame here.
Burnout Revenge is versatile and does not stand still, but it is never too late to start playing. The game, like many Racing games has a full immersion in gaming. AllGame staff continues to play it.
Burnout Revenge is perfect for playing alone or with friends.
At AllGame you can find reviews on Burnout Revenge, gameplay videos, screenshots of the game and other Racing representatives.
Burnout Revenge - game review
Date: 2005-10-12 08:08:00
The review was based on the PS2 version. Also applies to the XBOX version
A sleeping city, bathed in the sun, lives by its everyday, slow rhythm. On the streets, crowds of cars, nobody is in a hurry, everyone is moving at a dreamy pace. At some point, only apparent calm, interrupts an unexpected event. The roar of a powerful engine can be heard from afar. Then all of a sudden, between a long string of cars, a sports car falls with great speed. He passes sluggish drivers like slalom poles, and after a while, like lightning, disappear in the distance. A few seconds pass and everything returns to normal, the only evidence of this situation is the smell of burned gums. Gentlemen and Ladies, I invite you to another meeting with Burnout .
The fourth part of the game is entitled Revenge and since the E3 trade fair it has excited every fan of titles about car racing. Criterion production is a pure arcade, but done extremely professionally. For people who haven't had the chance to come across any part of Burnout before , it's good to pass a few sentences with a word of introduction. So, ahead of you are races whose main environment is car accidents. Here, obstacles or moving cars are rarely avoided, our task is quite the opposite - destroy them. This idea is ironed in different ways and manifests itself in the form of several game modes. Everything was adorned with fantastic graphics and music. In addition, most importantly, the title offers hectoliters of honey and amazing playability. Interested?
If you remember the reports from E3, you probably have stuck in your head amazing pictures from the game presenting a great graphic design of the title. It was known from the beginning that this level was a ceiling unavailable for our PlayStation 2. It looked just too good, almost perfect - there were no sharp edges on the objects. Like some high smoothing mode known from PC graphics cards. How does the new Burnout really look in action? Wonderful! Let's break this word into prime factors.
The first thing that caused my smile on my face was the greater adulthood of the binding. I mean, the previous part was very colorful and showy, in my opinion too much. After two hours of fun, man just had enough. Now, thankfully, it's completely different. Still, the game cannot be denied eye-catching colors, but it has been toned down so much and the graphics have been changed that you can even talk about a new quality. Dear ones, this title looks simply wonderful for PS2. We all know how far the graphics layout in PS2 differs from the latest graphics cards for PCs. Current GeForce and Radeons are able to offer great results, mainly due to the use of pixel shader units that the SONY console does not have. Well, so what? Graphics and the quantity and quality of effects in Burnout Revenge is as if someone had replaced the components in the console with newer ones! As usual, we have a lot of moving objects in front of our eyes. As usual, the animation is very fast and perfectly smooth. As usual, the routes were amazing. As usual, the gameplay is accompanied by a lot of great effects, great textures and models. However, in Revenge all these aspects seemed to have jumped to the next level. One just looks at the screen with delight and wonders why other development teams are not able to squeeze such a binding from PS2. Just look at roadside trees or new, well-made car models. The reflections on the car body were reproduced splendidly, unprecedented graphics quality is poured from the TV screen. This title is one of the best, if not the best-looking game on PS2!
To be honest, a thought crossed my mind. What will the next Burnout offer, probably already on PlayStation 3? Gosh, this will be something. Anyway, I just mentioned new car models. Unfortunately, they are still only fictitious cars. However, they were invented by whether it sounded better, they were designed by professionals who deal with this professionally and work for car companies on a daily basis. The effects of their actions can be seen immediately and it is enough to say that most models look great. When you look at them closely, you can see similarities to real sports cars, such as Aston Martin or Ferrari. I don't see anything wrong with it, although of course it's a shame that the authors of the game were not tempted to get any licenses to use real road warriors in the game.
As usual, the main game mode is Word Tour. We are taking a trip around the world again. He will visit, among others, areas in Asia, Europe and North America. There is also the USA in the form of Detroit, which is not too famous for its beauty. Dark metropolis, narrow streets, not very impressive views. This is an introduction to the game, the authors are clearly trying to show us that the game is mature and we have a completely new title. When the first emotions subside, we move to Miami. Here the atmosphere is completely different. If you remember the Miami Vice series or the Bad Boys 2 movie, you know what I mean. Do you remember the great pursuit that, among other things, ran across the great bridge? It's the same in the game. Sunny city, colorful, huge traffic. Every now and then we ram a car and get points (more on that later). In addition, the episode is very fast and wide. Simply, the action takes place so fast that sometimes we do not even manage to grasp what really happened a moment ago. Moving on, we move to Rome. The luminaire changes, it is less sunny and colorful. We can come across shortcuts and alleys, although the route is quite wide in places. In addition, we will also visit mountain, winding alpine streets or Asian Tokyo and Hong Kong. In this case, the traffic changes to the left and you will have to spend a few minutes on the console before getting used to this state of affairs.
When we break free from these climates, we return to the USA, where Nebraska welcomes us. All routes look very good. Both in terms of graphics and gameplay. Of course, as it happens in every game, you will like some less, others more. Nevertheless, the level of episodes in Burnout 4 should be considered quite high. In total, we have 169 events to complete and 77 cars to discover. I assure you that the fun will last for many autumn evenings.
As for the gameplay itself and modes, a lot of changes have also been made here. An indicator of our progress in the game is the rank that increases as the game progresses. After passing some episode, we get stars, depending on our driving style and other achievements, such as drifts or takedown. In addition, we also receive a medal for the place taken. Awesome rating and gold medal improves our rank by five stars. After gaining the next rank, of which there are ten, we get access to the next events. Of course, as in the previous parts, we are constantly discovering something. This something translates into new cars, crashes or races. We also get various awards for breaking the record of broken cars during the race. All in all, joy is immense, and fans of going through the games to the end and discovering even the craziest add-ons will feel at home.
There are several game modes. A novelty in the form of Traffic Attack comes to the fore. It is based on the biggest novelty in Burnout 4 gameplay, i.e. the possibility of ramming cars. The fun is to smash as many cars on the road as possible. You have to watch out for time and buses and trucks. Yes, yes, you will not change the laws of physics and do not be deep. In fact, this sentence does not sound right for this game. Because how to describe a car speeding over 200 km / h and destroying on its way, what will it do? Not only cars, but also various barrels, barriers, cardboard boxes and other rubbish. For a person watching this fish from the side, it seems, so to speak, total moronism. After all it is some mindless fun and what does this game really give, besides great pleasure from the game?
Burnout flies like crazy, you have to have really great reflexes so as not to hit a trombone (aka tir). In addition, time sometimes runs away very quickly and you need to be careful that it simply does not run out. All in all, Time Attack is quite an interesting mode, but it sticks out from the main ones and it's good that we don't come across it often. While driving, you can sometimes use another novelty in the form of a crashbreaker. Its firing (I will explain in a moment) is available not only in Crash Mode, but also in races. The whole bajer can be activated with the R2 key, then a big boom occurs, whose momentum depends on how full the Burnout bar is. Of course, we do this "boom" when we become a victim of Takedown or pass a close encounter with some element of the environment that is more durable than our car. Anyway, great patent.
Crash Mode has also introduced a lot of changes. For example, point multipliers or other strange inventions were abandoned. A new way of starting has been added. A special point appears on the left side of the screen. It must be started and stopped as close as possible to the end of the scale. This is not the end, because then comes to stop him again this time in the designated field. It sounds a bit complicated, but once we get the hang of it, it's only good to congratulate the authors of the game on another very good idea. Successful fun with a point almost perfectly accelerates our car, a small mistake makes the car sometimes out of control. When we stop at the edge of the scale, our car explodes and at the same time the fun ends. In addition, Crash Mode has the same rules as in races. This means that you can ram other cars on the route. It is possible to push rammed wrecks in the direction of the greatest traffic congestion so as to cause the biggest collision possible - great thing. When we do the right thing, the Crashbraker bar appears, which counts down from five to zero. When we can fire the Crahsbraker at maximum charge and he gets the right amount of points, we get it for the second time! What do you say? This is not the end of surprises. How about great new two-level Crash sites? You're welcome. The refreshed and remodeled Crash Mode works really great, just play and play.
And how do you play Burnout ? As always, it's easy, simple and fun. Cars eagerly respond to our every command. You can easily feel the differences between them, because the models available in the game are divided into three weight classes; light, medium and heavy. As you probably already guessed, some are better for Crash Mode, others for racing. Anyway, everyone will find something for themselves. What can you attach to? For what it is in many other racing games, i.e. even giving the feeling of speed. In Burnout Revenge we drive either slowly or at the speed of light. The difference between, let's say, 220 km / ha 330 km / h, is unfortunately not visible enough. This does not mean that the picture is moving too slowly - what it is not. However, this element was reproduced much better even in Gran Turismo 4 . In GT, you rarely felt this speed and ... the wind in your hair. In Burnout the matter is different, here practically all the time "the leg does not go off gas" and we have over two hundred on the meter. Anyway, the speed of this game is amazing.
The soundtrack deserves further delight. Music is a mix of rock and electronics at its best, very catchy and most importantly, not really wanting to jump out of it. Other aspects of the sound setting, i.e. the roar of engines, collision noises and all others are at a very high level. You can see that the publisher in the form of Eletronic Arts had custody of the title. Everything is extremely refined. Beautiful menu, great teasers showing routes, just a revelation. At the same time is fun for a lonely player. Warning! If you get bored of it, I declare that Burnout Revenge has a great multiplayer mode! All you need is a Network Adapter, permanent access to the network, a game, console, drip with caffeine, a toilet instead of an armchair, and we leave. Maybe I'm exaggerating, but you can't break away from this game. She has no weaknesses. It is varied, large, extensive, excellent graphic and sound and, most importantly, amazingly playable! For the first time in a long time I have a dilemma, what to put in the console tray. Pro Evo 4 Is the new Burnout ? I want more dilemmas.
Sometimes a man is fed up with games, when the majority of titles are colorless creases, prepared in pursuit of effective graphics. Sometimes there will be a good game that will simply end without excitement. Time is running out, and big hits, at least in the announcements, turn out to be a profession. The new Burnout is a negation of it all. Despite the development of graphics have not been forgotten in the most important - this is a game! It is to give joy from fun, we have to enjoy as much as possible with it. The suggestive setting is supposed to be the background, which for some time has been trying unsuccessfully to prove Nintendo. Maybe it is games like Burnout that will change players' approach to developing their beloved entertainment. The number of polygons making up a given object does not matter, it does not count that the authors worked on the title of 1255 days and employed 40 cleaners, a brass band and Jurek Engel. What matters is playability, honey, playability, power, and this is what you will not lack in Burnout! In a word, I love this game.
Piotr "Bandit" Lewandowski
PROS:
MINUSES:
Screenshots
Screenshots will help you evaluate the graphics and gameplay of Burnout Revenge.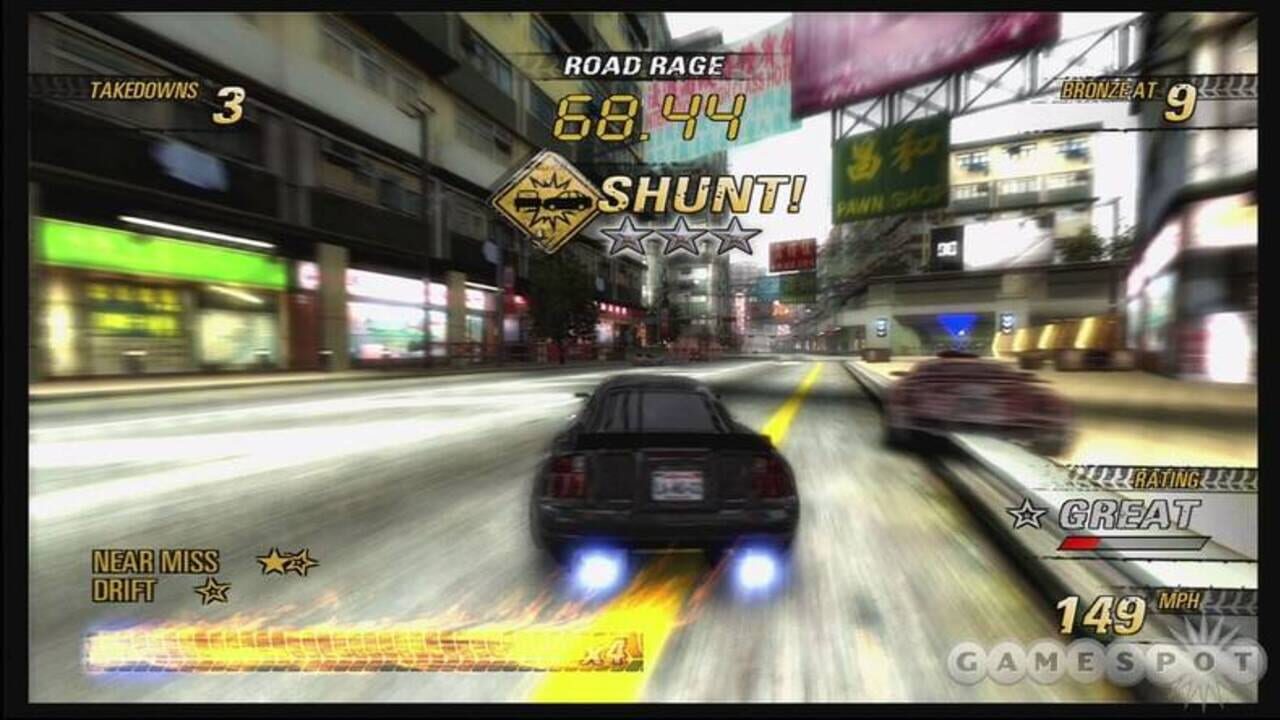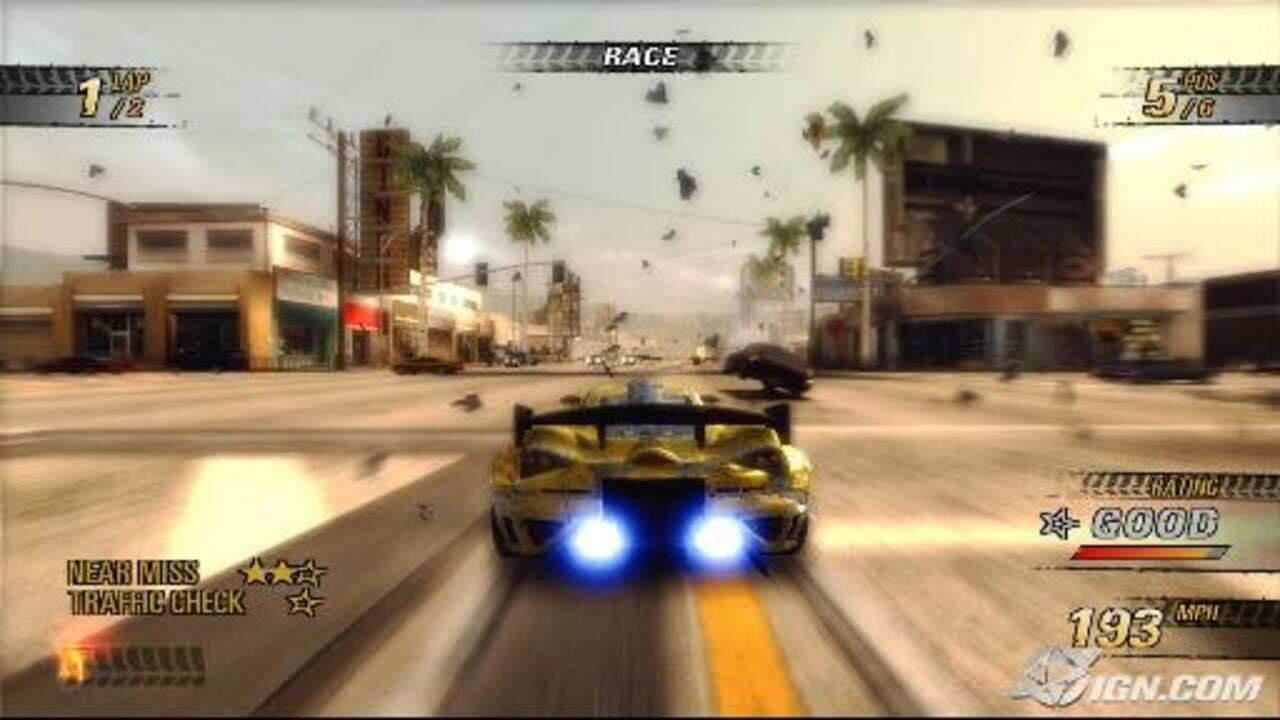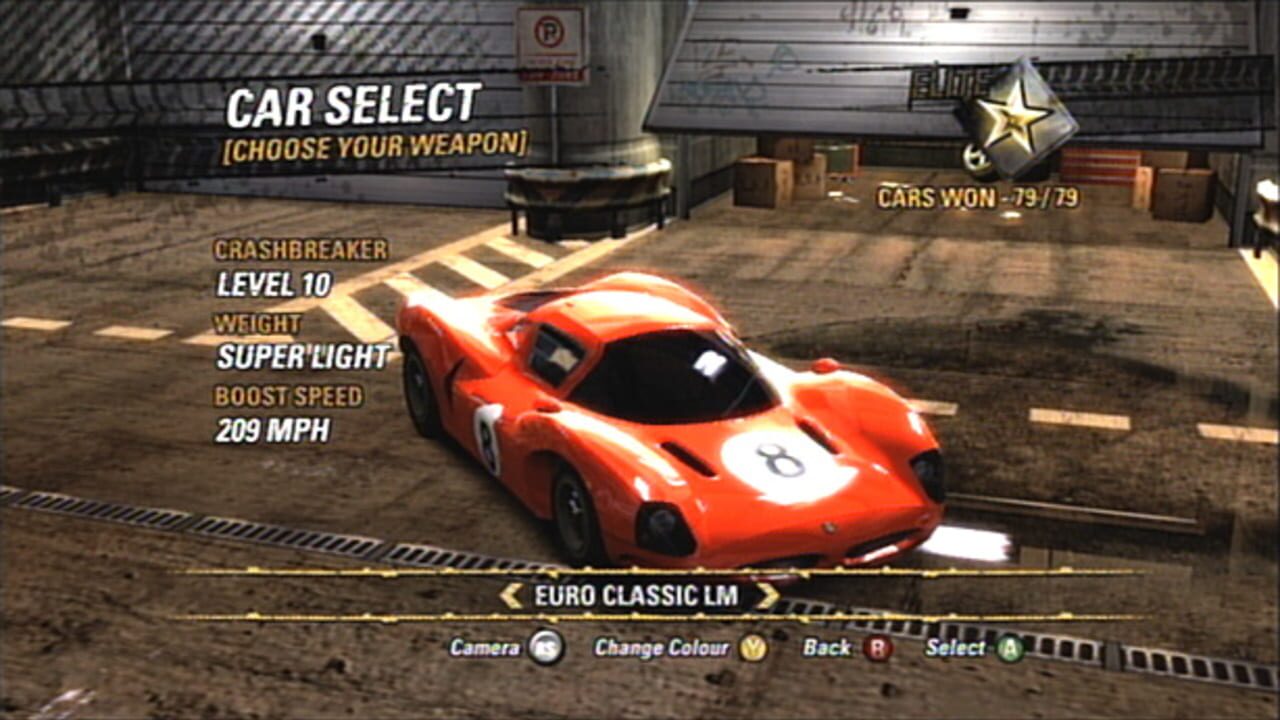 Videos
If screenshots are not enough, you can enjoy creative videos from Electronic Arts
You may also like
If you like Burnout Revenge, but you're tired of it and want something new, you can try other games.