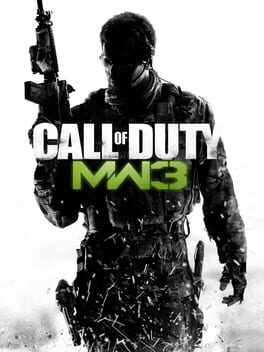 Call of Duty: Modern Warfare 3
Publisher

Activision

Developer

Infinity Ward

Release date

1 Nov 2011
The unsurpassed smash hit FPS arrangement ever, winning numerous Game of the Year grants, comes back with the epic spin-off of Call of Duty®: Modern Warfare® 2. You're prepared to do it at the breaking point of the world Prepare for a realistic rush that lone Call of Duty can convey. The progressive multiplayer experience is back, greater and in excess of anyone's imagination, with new maps, game modes and highlights. The community Modus will advance with new Spec Ops missions and now additionally offers leaderboards, just as the 'Survival' mode, a unique, activity stuffed mode.
see all / fold
| AGM score | 85% |
| --- | --- |
| IGN | 9 |
| GameSpot | 8.5 |
| Metacritic | 81 |
expand / fold
About Call of Duty: Modern Warfare 3
Call of Duty: Modern Warfare 3 is released by Activision in 1 Nov 2011. The game is designed by Infinity Ward. Call of Duty: Modern Warfare 3 is a typical representative of the Adventure genre. Playing Call of Duty: Modern Warfare 3 is a pleasure. It does not matter whether it is the first or a millionth hour in Adventure, there will always be room for something new and interesting. Thrilling levels and gameplay Call of Duty: Modern Warfare 3 will not leave anyone indifferent. The complexity of gameplay increases with each new level and does not let any player get bored.
In addition to it in 1 Nov 2011 released games such as:
In addition to Call of Duty: Modern Warfare 3, the representatives of Adventure games also belong:
A complete list of games like Call of Duty: Modern Warfare 3 can be found at AllGame here.
Call of Duty: Modern Warfare 3 is versatile and does not stand still, but it is never too late to start playing. The game, like many Adventure games has a full immersion in gaming. AllGame staff continues to play it.
Call of Duty: Modern Warfare 3 is perfect for playing alone or with friends.
At AllGame you can find reviews on Call of Duty: Modern Warfare 3, gameplay videos, screenshots of the game and other Adventure representatives.
The story
This section tells the history of the world of Call of Duty: Modern Warfare 3
On August 17, 2016, hours after killing General Shepherd, Captain Price and Nikolai evacuate a dying John "Soap" MacTavish from Site Hotel Bravo, Afghanistan. Soap receives medical attention in a safehouse run by Nikolai's Loyalist allies in Himachal Pradesh, India, but Vladamir Makarov's forces arrive in an attempt to kill the trio. After the doctor is shot down, Yuri, Nikolai's best soldier, who has as much a grudge against Makarov as Price, gives Soap an adrenaline shot to keep his heart going, and helps secure a safe route out of the country. Meanwhile, the war between Russia and the United States continues, despite the U.S. Capital being secured. The actions of Delta Force's Team Metal — made up of Sgt. Derek "Frost" Westbrook, "Grinch", "Truck", and their C.O. "Sandman" facilitates the Russian army's withdrawal from the invasion of Lower Manhattan, New York City. They begin by destroying a jamming tower on top of the New York Stock Exchange, then hijack a Russian Oscar II submarine in the East River with the assistance of the US Navy SEALs, in order to use its ordnance against its own fleet. Eventually, Russia pulls back its forces from the US East Coast. On October 4, 2016, Russian President Boris Vorshevsky announces his plans to make peace with the U.S. at a summit in Hamburg. However, during the flight, Makarov's men hijack Vorshevsky's plane and force it into a crash landing on the tarmac of an airport. F.S.O. Agent Andrei Harkov attempts to secure Vorshevsky, but is killed when Makarov appears inside what the F.S.O. believe to be a evacuation helicopter Makarov kidnaps the President, and plans to capture and torture his daughter Alena, to force the President to give Makarov access to the Russian nuclear arsenal that has the capability and destructive power to destroy the entire continent of Europe.
Call of Duty: Modern Warfare 3 - Análisis
Author: Juan García
Date: 2020-07-30 21:49:59
Everything comes to an end, including Call of Duty: Modern Warfare 3. This is a maxim from which almost no element of our reality can escape. It does not matter if we talk about the football league, about the economic cycles or the validity of black jokes. Few things are saved from the passage of time, and sooner or later they are no longer fashionable or 'latest'.
A good example of this we see with the recent announcement of the launch of the last of the downloadable content for the FPS of the season, COD: Modern Warfare 3. Under the name of Collection 4: Final Assault comes this pack of five maps that comes to put an end to the new content for the title of Sledheghammer Games and Infinity Ward. There have been a total of 24 pieces of content that have included both multiplayer maps and new game modes and cooperative missions for Special Operations.
A wealth of content that has its icing on the cake with five new locations for both its multiplayer modes and Special Operations modes. They respond to the names of Offshore, Decomission, Parish, Gulch and Boardwalk, and they have in common an intricate design and have been created specifically for the occasion - no reworking of old maps, nor similar shortcuts. This for a current price of 1,200 Microsoft Points (about 15 euros when they come out on PC and PS3, still without an official release date).
The first two will not be new to members of Call of Duty Elite , the subscription service for the digital content of this game, since they were launched about a month ago. These are two medium-sized scenarios, each located on an oil platform and in a ship graveyard, respectively. Although the former bases much of its appeal on the different heights to which we will be forced to compete, the latter is a more open circular setting with various structures and ships scattered throughout the environment.
The problem of both scenarios is their excessive complication, facilitating the task of those who enjoy camping in the best trim corners. For the rest it is a good job, optimal for most game modes, except Earth Wars, due to its high number of players.
The other three new maps -Parish, Gulch and Boardwalk- offer a better finish, although they have in common the intricacy of their structure, full of corridors and shortcuts. If we were to highlight one of these, it should be Gulch, a stage in the Colorado canyon that offers two asymmetric sides separated by a stream. Both for its graphic appearance and its finish, it deserves a prominent place among the multiplayer maps of COD: Modern Warfare 3 .
The other two locations do not detract excessively from this one, but do not reach the same level. Boardwalk places us in a fair next to the beach, full of small attractions, arcades, interiors of buildings ... A good setting that offers a note of color within the gray tone of the maps of Modern Warfare 3 . Parish on the other hand places us in a war-torn New Orleans, with which we can expect a good-sized urban scene, but full of small corridors and nooks and crannies. Two good sites for the battle that suffer from a small evil with the respawn, being somewhat imprecise and unfair at times. Surely Infinity Ward will solve this problem, rounding off the offer.
Juan García is Video Game Editor at IGN Spain.
Screenshots
Screenshots will help you evaluate the graphics and gameplay of Call of Duty: Modern Warfare 3.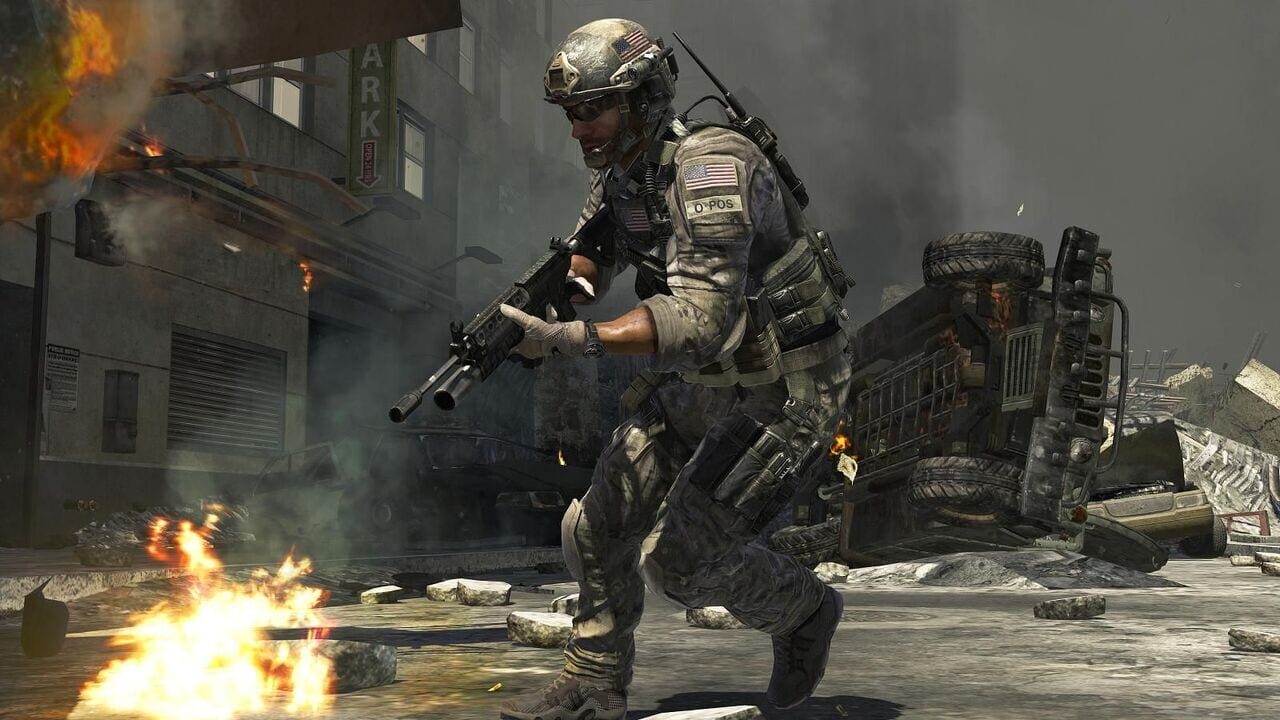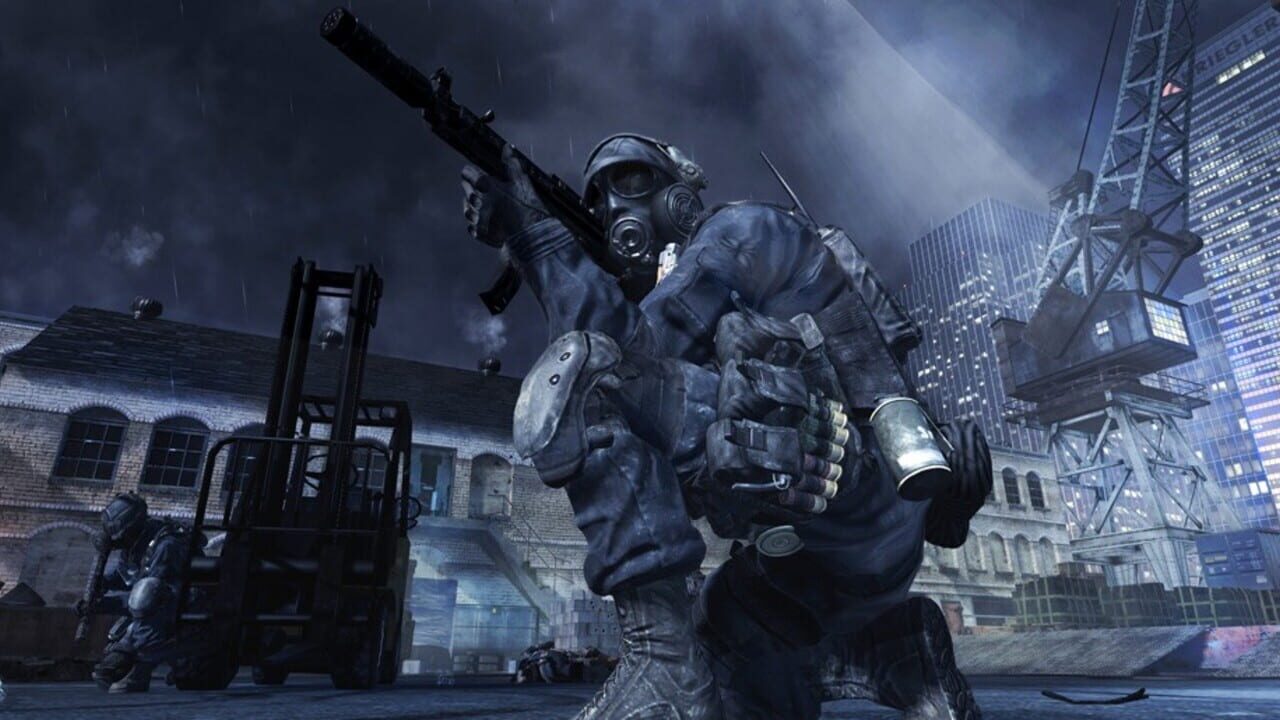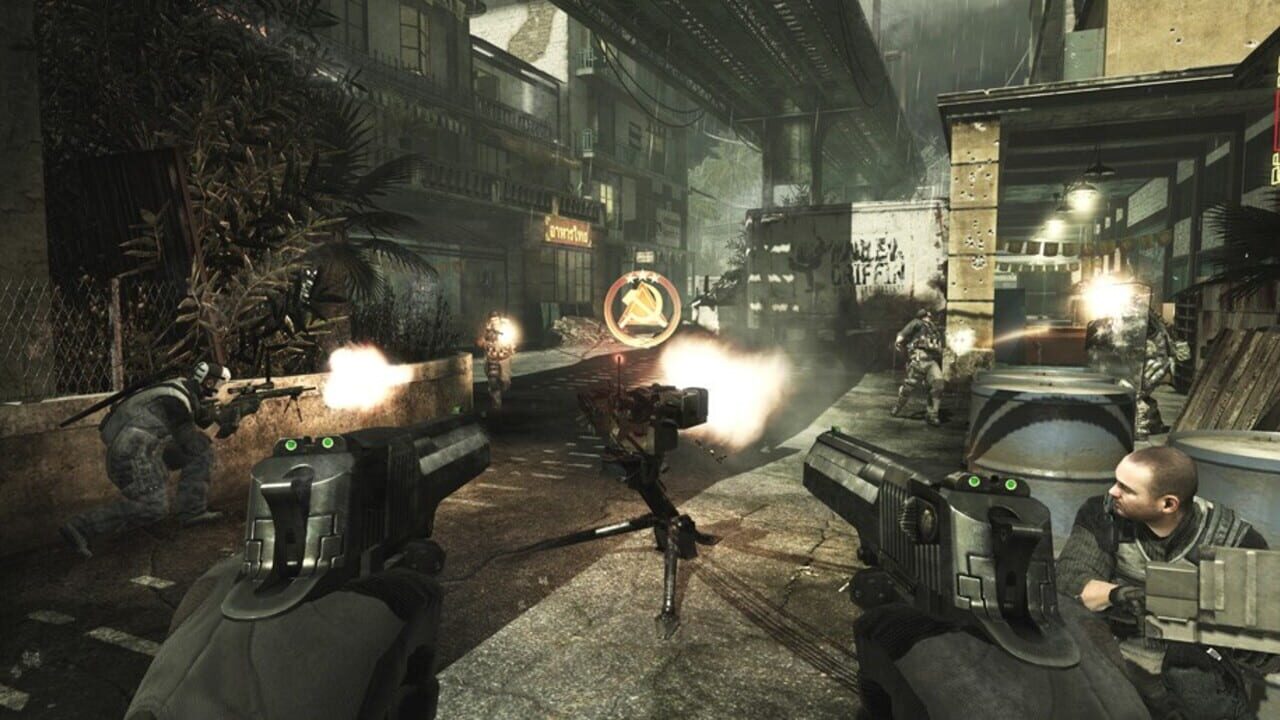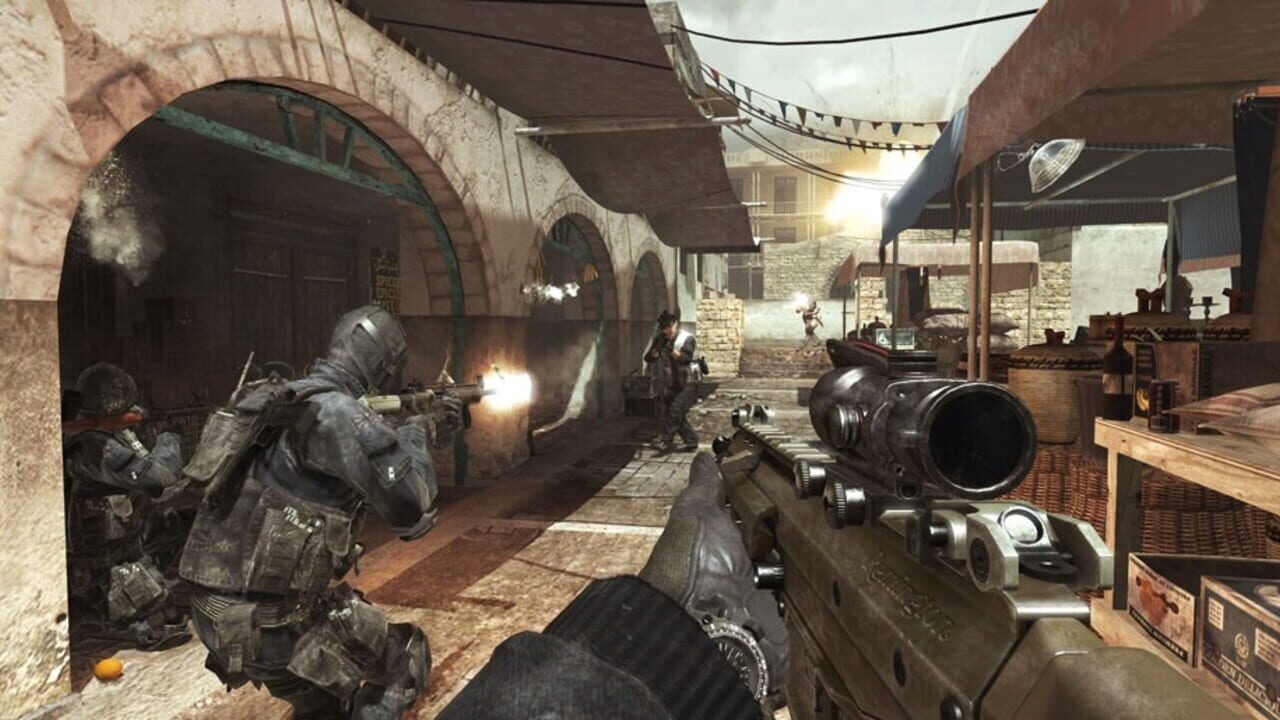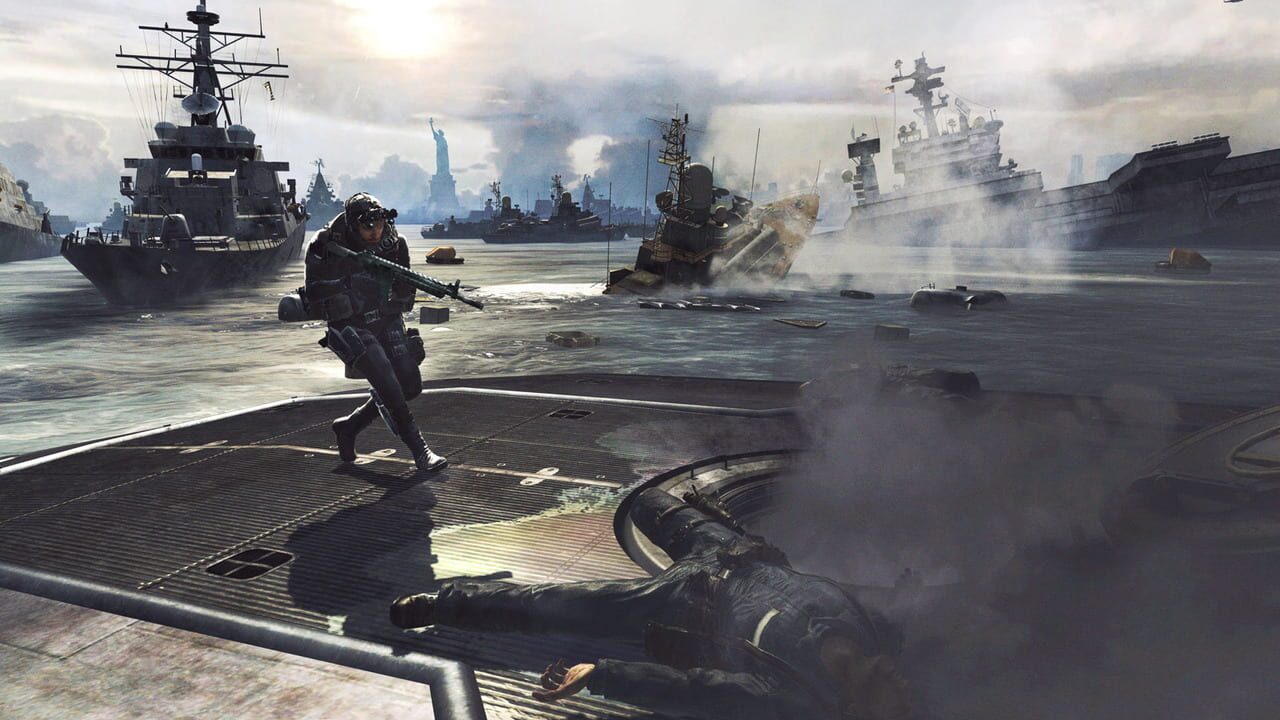 Videos
If screenshots are not enough, you can enjoy creative videos from Activision
Streams
But that's not all! We also carefully prepared the best strips from Call of Duty: Modern Warfare 3.
You may also like
If you like Call of Duty: Modern Warfare 3, but you're tired of it and want something new, you can try other games.