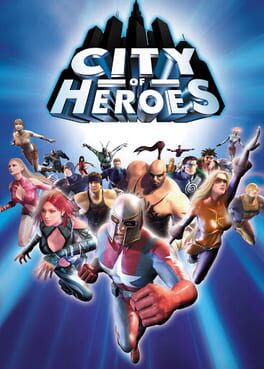 City of Heroes
Publisher

NCsoft

Developer

Paragon Studios

Release date

27 Apr 2004
City of Heroes was a superhero based MMORPG that ran from April 2004 to November 2012
see all / fold
| AGM score | 84% |
| --- | --- |
| IGN | 8.4 |
| GameSpot | 8.4 |
| Metacritic | 85 |
expand / fold
About City of Heroes
City of Heroes is released by NCsoft in 27 Apr 2004. The game is designed by Paragon Studios. City of Heroes is a typical representative of the Role-playing (RPG) genre. Playing City of Heroes is a pleasure. It does not matter whether it is the first or a millionth hour in Role-playing (RPG), there will always be room for something new and interesting. Thrilling levels and gameplay City of Heroes will not leave anyone indifferent. The complexity of gameplay increases with each new level and does not let any player get bored.
In addition to it in 27 Apr 2004 released games such as:
In addition to City of Heroes, the representatives of Role-playing (RPG) games also belong:
A complete list of games like City of Heroes can be found at AllGame here.
City of Heroes is versatile and does not stand still, but it is never too late to start playing. The game, like many Role-playing (RPG) games has a full immersion in gaming. AllGame staff continues to play it.
City of Heroes is perfect for playing alone or with friends.
At AllGame you can find reviews on City of Heroes, gameplay videos, screenshots of the game and other Role-playing (RPG) representatives.
City of Heroes im Test - Is it a bird, is it a plan...
Author: Daniel Matschijewsky
Date: 2004-08-18 14:52:00
Forget about Spider-Man and the Hulk! In Ncsoft's online role-playing game City of Heroes, you can slip into your own superhero costume and go on the hunt for criminals with others.
In the cinema, Spider-Man swings through Manhattan for the second time, and Hale Berry soon squeezes into a tight patent leather suit as Catwoman. And in the online role-playing game City of Heroes by Ncsoft, hundreds of human superheroes are on the move: Dressed in shrill outfits, you and other heroes use your superpowers to save citizens from villains and develop into the most famous hero in the fictional city of Paragon City.
Heroes kit
At the beginning you decide on one of five hero classes. "Scrapper" and "Tanker" prefer to work in close combat. The former deal powerfully with strong special attacks, while "tankers" can withstand larger attacks thanks to massive health points. "Blaster" are most effective at raking their enemies from a distance. »Defenders« heal and strengthen team members, »Controllers« weaken or control opponents. The villains are all computer-controlled, the fight against other players should only be possible with the City of Villains add-on.
Horned hulk
After choosing a class, you decide which skills your hero uses: blasters, for example, can use a multi-function rifle or use elements such as fire and ice. In this way you determine a number of superpowers that you gradually learn as you level up. You determine the appearance of your hero using the modular principle. Whether you want a horned Hulk monster with robot arms or a sexy Amazon with black leather boots is up to you.
Great, these powers!
As in other online role-playing games, you roam the streets of Paragon City alone or in a group, deal with numerous computer opponents, solve quests and gain experience. Little by little you will learn more powerful powers from trainers - including how to fly. City of Heroes plays more dynamically than other representatives of the genre: As in an action game, we as scrappers attack several thugs with our samurai sword. While two of the gangsters attack desperately with knife and pistol, the third flees by jumping over a wall. With quick blows we knock the two attackers to the ground and give them the rest with a sword swivel. Then we activate our sprint and put an end to the escaping in vain with an aura of fire.
Sockets à la Diablo 2
In combat you collect »enhancements« which are automatically added to your inventory. With these icons you can permanently improve your superpowers in 28 categories; this is reminiscent of the "pedestal" from Diablo 2 . With our blaster hero, for example, the range of his fireball or the accuracy of the electric shock can be increased. In addition, you will receive »Inspirations« which, in the form of magical potions, briefly improve certain character values such as attack strength.
Big city life
The fictional, typically American metropolis Paragon City is a game world with around 300 square kilometers smaller than that of Star Wars Galaxies. In the 16 districts you will find working-class quarters, industrial areas or quiet residential areas. Countless NPCs go about their business on the streets or drive down the street in cars with their radios turned on. Graphically, the quarters are very similar, there is no variety in the gray street canyons. Two suspension railways take you to other parts of the city in a time-saving manner. You can set waypoints on a clear map and see where and how far away your destination is.
Maintain contacts
You receive orders from contact persons. You will get to know them one after the other through your increasing level of awareness. If you have completed several quests for a client, he will recommend you to others. If a customer is particularly taken with you, you can call them by mobile phone and get new orders, which saves legwork.
In the quests you should usually eliminate a certain number of enemies or kill all enemies in levels specially generated for you or your party. It is less common for you to receive special jobs where you have to defuse bombs in a building or track down a kidnapped scientist. Practical: After completing the mission, a mouse click teleports you back to the level exit.
You can read the complete article in GameStar edition 09/2004 or online as a PDF in the magazine archive.
Screenshots
Screenshots will help you evaluate the graphics and gameplay of City of Heroes.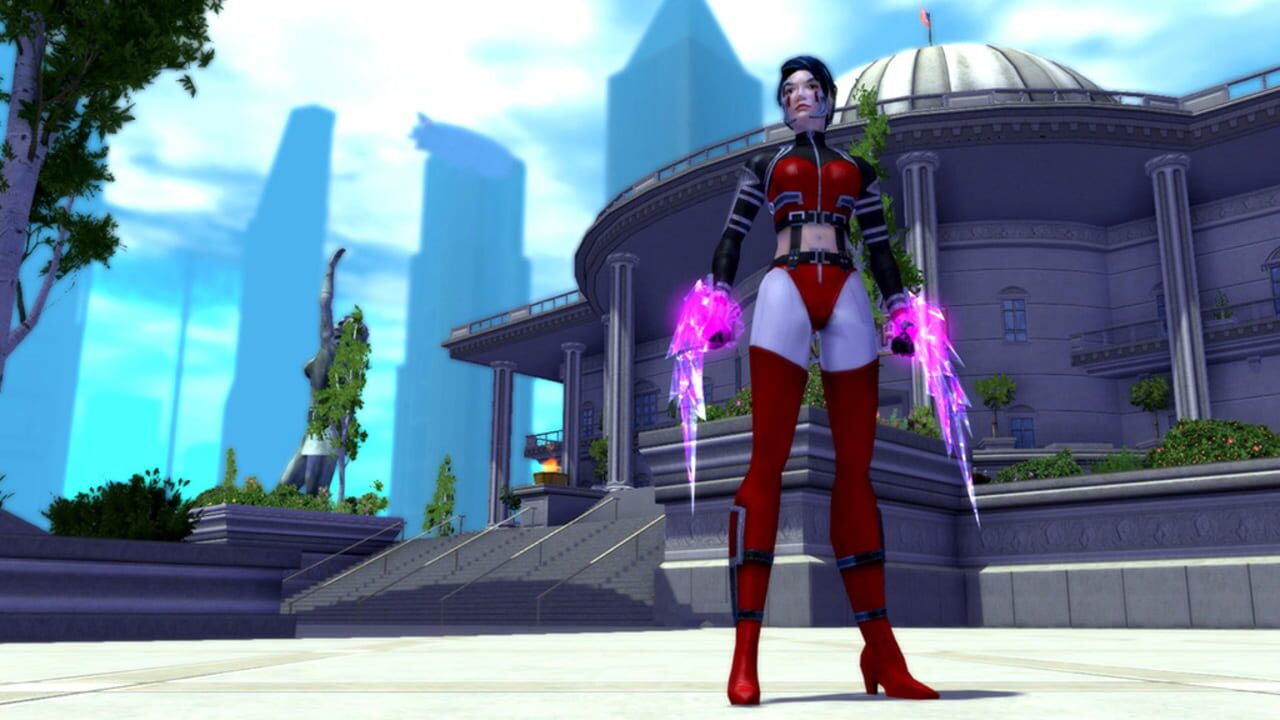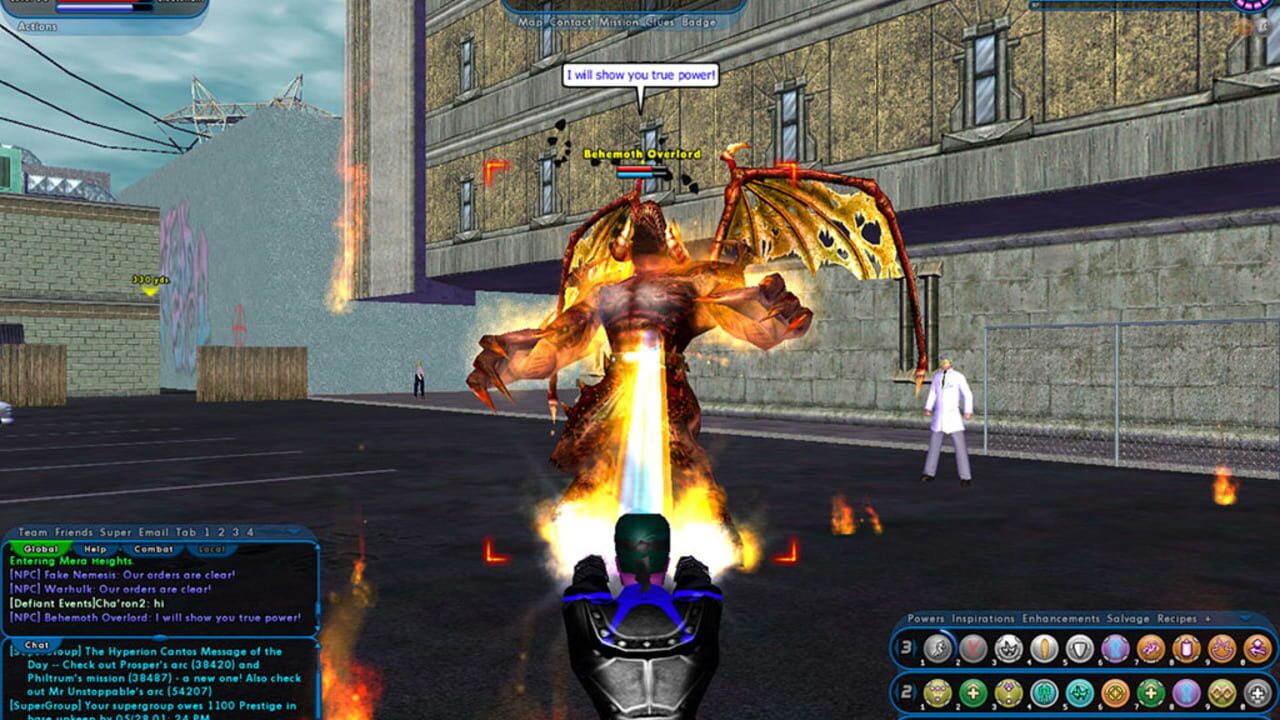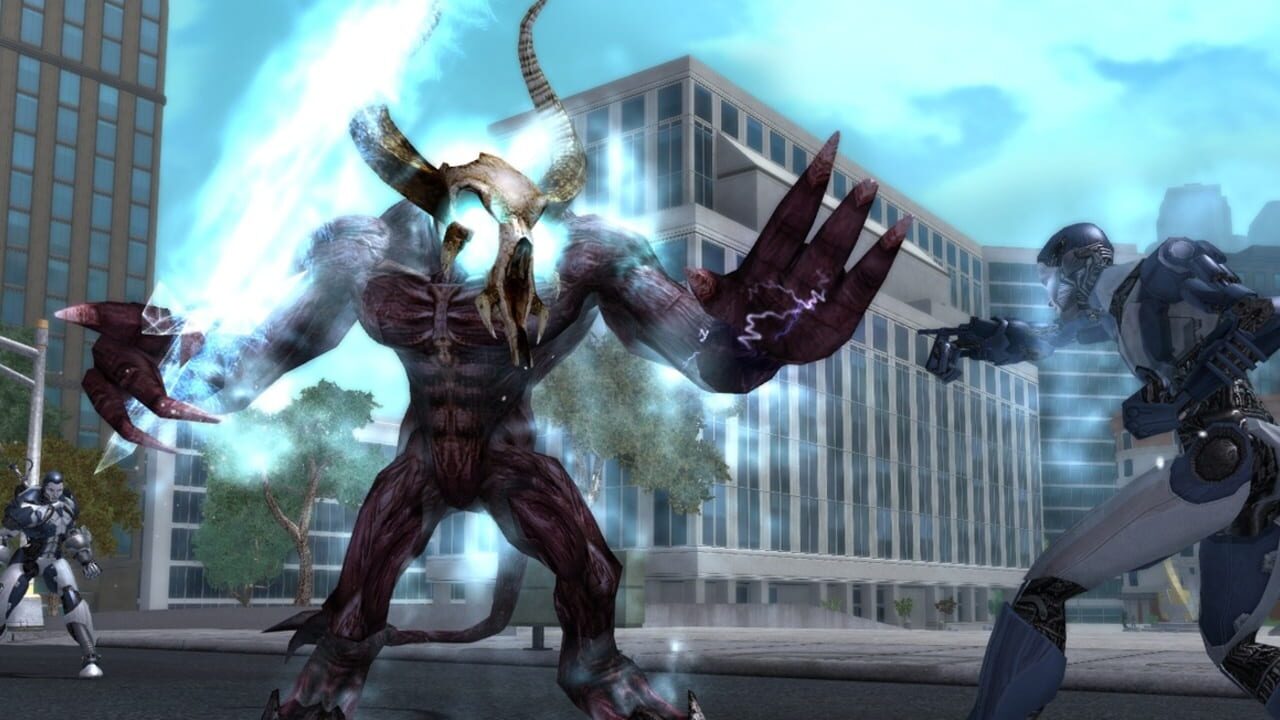 Videos
If screenshots are not enough, you can enjoy creative videos from NCsoft
No videos
Streams
But that's not all! We also carefully prepared the best strips from City of Heroes.
You may also like
If you like City of Heroes, but you're tired of it and want something new, you can try other games.