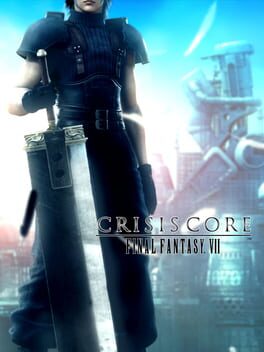 Crisis Core: Final Fantasy VII
Publisher

Square Enix

Developer

Square Enix Product Development Division 1

Release date

13 Sep 2007
Set seven years prior to the events of the first Final Fantasy VII, the Shinra Company is rapidly increasing its influence through its monopoly on mako energy and military might. With the burgeoning city of Midgar as its base and symbol of prosperity, Shinra is on the verge of establishing absolute dominance over the world. SOLDIER is a group of skilled combat operatives within Shinra. The elite within the group — those strong enough to be deemed SOLDIER 1st Class — are respected and idolized by the citizenry. Zack is a young SOLDIER 2nd Class who aspires to become a 1st. He spends his days carrying out assignments under the guidance of his 1st Class mentor, Angeal. During an operation in Wutai, a large number of SOLDIER member, led by 1st Class operative Genesis, go missing. The severity of the situation prompts Shinra executives to deploy even more SOLDIER operatives in hopes of bringing an end to the war with Wutai—and conducting an investigation into the mass desertion. The ones assigned to the mission are Zack, Angeal, and the 1st Class hero who is known the world over as Sephiroth... What truths lie behind Genesis's disappearance? What secrets bind the three SOLDIER 1st Class operatives? For Zack, a cruel and fateful struggle awaits... In Final Fantasy VII: Crisis Core, players can experience the D.M.W (Digital Mind Wave) system, which enhances the real-time battle system, allowing players to unleash special attacks or call upon various Final Fantasy summons. Players can also witness graphics and CG cutscenes coupled with voice acting in a 16:9 widescreen presentation, made possible by the PSP system hardware.
see all / fold
| AGM score | 86% |
| --- | --- |
| IGN | 8.5 |
| GameSpot | 9 |
| Metacritic | 83 |
expand / fold
About Crisis Core: Final Fantasy VII
Crisis Core: Final Fantasy VII is released by Square Enix in 13 Sep 2007. The game is designed by Square Enix Product Development Division 1. Crisis Core: Final Fantasy VII is a typical representative of the Role-playing (RPG) genre. Playing Crisis Core: Final Fantasy VII is a pleasure. It does not matter whether it is the first or a millionth hour in Role-playing (RPG), there will always be room for something new and interesting. Thrilling levels and gameplay Crisis Core: Final Fantasy VII will not leave anyone indifferent. The complexity of gameplay increases with each new level and does not let any player get bored.
In addition to it in 13 Sep 2007 released games such as:
In addition to Crisis Core: Final Fantasy VII, the representatives of Role-playing (RPG) games also belong:
A complete list of games like Crisis Core: Final Fantasy VII can be found at AllGame here.
Crisis Core: Final Fantasy VII is versatile and does not stand still, but it is never too late to start playing. The game, like many Role-playing (RPG) games has a full immersion in gaming. AllGame staff continues to play it.
Crisis Core: Final Fantasy VII is perfect for playing alone or with friends.
At AllGame you can find reviews on Crisis Core: Final Fantasy VII, gameplay videos, screenshots of the game and other Role-playing (RPG) representatives.
Crisis Core: Final Fantasy VII - game review
Date: 2008-06-25 11:15:00
The review was based on the PSP version.
Final Fantasy ... I don't think there are more than a few people who have never heard of this title. After all, it is probably one of the most popular and one of the longest series of cRPG games. Best of all, no part of Final Fantasy has ever gone below a certain level. A very high level should be emphasized. And taking into account the fact that the series has hit almost every major platform at the turn of over 20 years, it is a really great achievement of the development studio ... Square Enix created from the Square and Enix teams. From year to year, however, the requirements of players are growing, and therefore the Japanese had to take some risk to surprise PlayStation Portable owners with some unconventional solution in their latest production. And they surprised. The effect is that Crisis Core: Final Fantasy VII deserves to be called an action RPG rather than a cRPG. Is it bad or good - that's just a matter of taste and preferences. Every FF fan will sooner or later fly to the store for their copy of Crisis Core . In the meantime, I will try to convince other people that it's high time to read this series.
The Square Enix team has decided to refresh the edition marked with the number seven by no accident. Lots of people just considered it the best of the whole saga. Crisis Core is an element of, let's call it, a project that a resourceful Japanese team has been carrying out for several years. It involves resurrecting the story told in Final Fantasy VII in various forms. Thus, the game Dirge of Cerberus on PlayStation 2 has already appeared, which in terms of plot is three years ahead of the original, the well-received film Advent Children (he, in turn, presents the events a year before the fate of the DoC heroes) or several novels rather only for the greatest enthusiasts. It is possible that Crisis Core will be the last attempt to restore the former splendor of Final Fantasy VII. Interestingly, the game, in contrast to the above-mentioned productions, takes us back a few years. So it's a prequel. However, there is no way to discover at least one-third of the plot of the original Final Fantasy VII by reading only the special version for PSP. If someone wants to be well versed in this extraordinary and in its own way charming world of intrigue and unexpected twists, he should first reach for the previous parts, and above all for the one with number seven.
And it is worth doing it, because the Final Fantasy series has always been famous primarily for its great storyline. Also Crisis Core in this respect does not differ from other prequels or sequels. The story told not only keeps you in suspense, does not give the player any respite, but also can surprise you at times. And that's what's best about it. The player focuses on having fun, hitting the heads of subsequent opponents, and then suddenly a cut-scene appears, which brings a completely new, usually very interesting plot. Speaking of cutscenes - they look really great both in terms of execution and the way in which the events are shown. These are some of the best pre-rendered videos I have ever seen! The Sony console's widescreen is certainly not without significance. However, it is completely different to watch spectacular cut-scenes on an ordinary cathode ray tube TV and to enjoy them in 16: 9 format.
The player will play the role of a certain Zack - a close friend of Cloud Strife, the main character of Final Fantasy VII. Zack, as a member of the elite SOLDIER operational unit, will often have the opportunity to prove himself in battle, which he really wants from the moment we meet him. Admittedly, at the very beginning, the nice and very ambitious young boy is only an ordinary private (Second Class SOLDIER), but he is promoted very quickly and undertakes really difficult and dangerous missions in the Wutai area, where a large operational group of officers (First Class SOLDIERs) has disappeared in mysterious circumstances. ). His strict, firm mentor Angeal will help him prepare for the tasks ahead. After an hour (maybe two) of fun, we will also meet Sephiroth - an equally experienced officer. Both men are important for the development of the plot and it is they who accompany the character we control, i.e. the aforementioned Zack, at every step. And whether they help him more or make his actions more difficult, is another matter ...
As for the gameplay itself, Crisis Core has little to do with the original Final Fantasy VII , released in the previous decade . Players who cut their teeth on PSX probably have fond memories of the original not only of the brilliant story layer, but also a well-thought-out and well-functioning turn-based combat system. Undoubtedly, they also remember that in FFVII for a large part of the game, up to three characters had to be controlled. Crisis Core is completely different in this respect. Here, the player focuses only on controlling Zack. There is also no trace of the once-so-acclaimed turn-based combat system in this game. It has been replaced by real-time skirmishes. This is a controversial, but also an interesting solution, which at least in my opinion works very well in practice and is a nice springboard from the style typical of Final Fantasy .
At the same time, Crisis Core is by no means a mindless hack'n'slash devoid of this magical envelope that does not allow you to tear yourself away from the screen for long hours. Because, as I mentioned, this part is not inferior to the previous ones in terms of plot. The playability is also high. The fun is such that after visiting the base and conducting dialogues with a few big guys, we go on some more or less important mission for the plot, where our task is not only to meet specific goals, but above all to murder dozens of enemies. Thanks to great controls and an even better thought-out interface, fighting can really be enjoyed. Fortunately, it doesn't get boring even after a few hours.
This is important because Crisis Core is a very long game. I am not exaggerating when I say that the average player will take well over 20 hours to complete the storyline and complete all side missions! And it's worth getting to the end, because the finale of the game knocks you down. You can have some reservations about side quests, and more specifically - about their differentiation. The fact that they are short can still be considered an advantage, but their repeatability - absolutely not. After some time, these usually unprofitable quests, consisting in mass elimination of enemies or looking for some trinkets, simply start to get boring. The situation is somewhat saved by battles with bosses. Bastards are not only as hard as steel, but in addition they can use various offensive and defensive tactics to hunt down the player's character.
In Crisis Core, two more nice surprises await the player. The first is the three-slot Digital Mind Wave system, which we often deal with during combat. It consists in the fact that when we deal serious damage to the opponent, use an effective combination of spells or suddenly advance to a higher level, a randomization will start. If we have a bit of luck and hit good numbers, we'll get a bonus or some energy points or activate a special, automatic combat mode. Automatic, because the computer will do all the work for us - we only need to observe the effect. Thus, Zack, for example, will fly to the enemy and deal him a fatal blow. Of course, everything will be presented in the form of a nice cut-scene.
The second surprise is related to Matter, or in other words - magic in the world of Crisis Core: Final Fantasy VII . Well, spells can be combined together to create really powerful spell combinations. However, this should be done carefully, because you can stupidly lose a powerful skill to a much weaker one.
The world featured on Crysis Core is truly amazing. The locations are rich in detail, and the futuristic-monumental overtones of many of them are quite impressive. I am thinking primarily of the SOLDIER command center. The places we visit during the mission are at least as interesting. We go to an almost depopulated village, a large factory or a desert, among others. Each of these locations has its own charm and unique atmosphere.
Dialogues are an additional flavor. Talking to NPCs is pure fun, and that's because these conversations do not feel artificial by any means. Not only that - they are often humorous. Hence, there is no point in scrolling through the next lines of text without paying attention to the details of the discussion between the characters. It's better to read and have an idea of what is also going on in the database. The same applies to the e-mails that the player very often receives from management or friends. They are so interesting that it is worth getting acquainted with at least a part of them.
There is nothing to say about the graphics. It is good, if not very good, although it does not stand out with any special features compared to the recently released FlatOut: Head On or God of War: Chains of Olympus. However, many warm words can be written about music. It is true that it is difficult to clearly classify the genre (a bit of rock, a bit of the Orient - a nice mix for the ear), to which the rhythms in Crisis Core belong, but this element of the sound layer is at a really high level. The voices of the main characters were also perfectly matched. Similarly to the sounds from the battlefield - they are also not bad. In addition, they are of high quality. The clash of a sword, the cries of heroes or magic effects ... All this can be heard perfectly even in the small PSP speakers. A piece of good work - bravo!
What can I write as a summary? Square Enix team in shape as usual! Crisis Core: Final Fantasy VII is another great installment of the series, and it would be a big mistake not to read it. There are no serious flaws in this game. And if not rarely, but still occurring problems with the camera's work, as well as monotonous side missions and mini-games of skill, the rating would be even higher. You have to play Crisis Core. Fans of the Final Fantasy saga as well as action-RPG fans will be satisfied.
Szymon "SirGoldi" Błaszczyk
PROS:
MINUSES:
Screenshots
Screenshots will help you evaluate the graphics and gameplay of Crisis Core: Final Fantasy VII.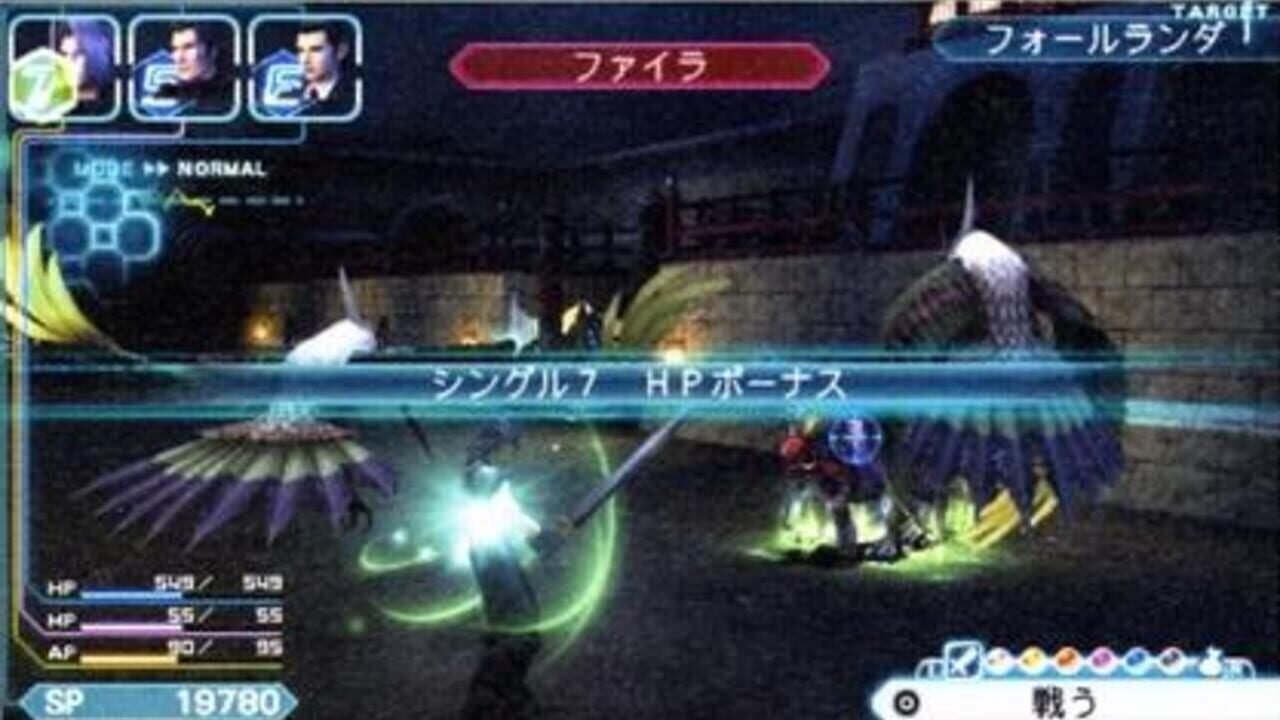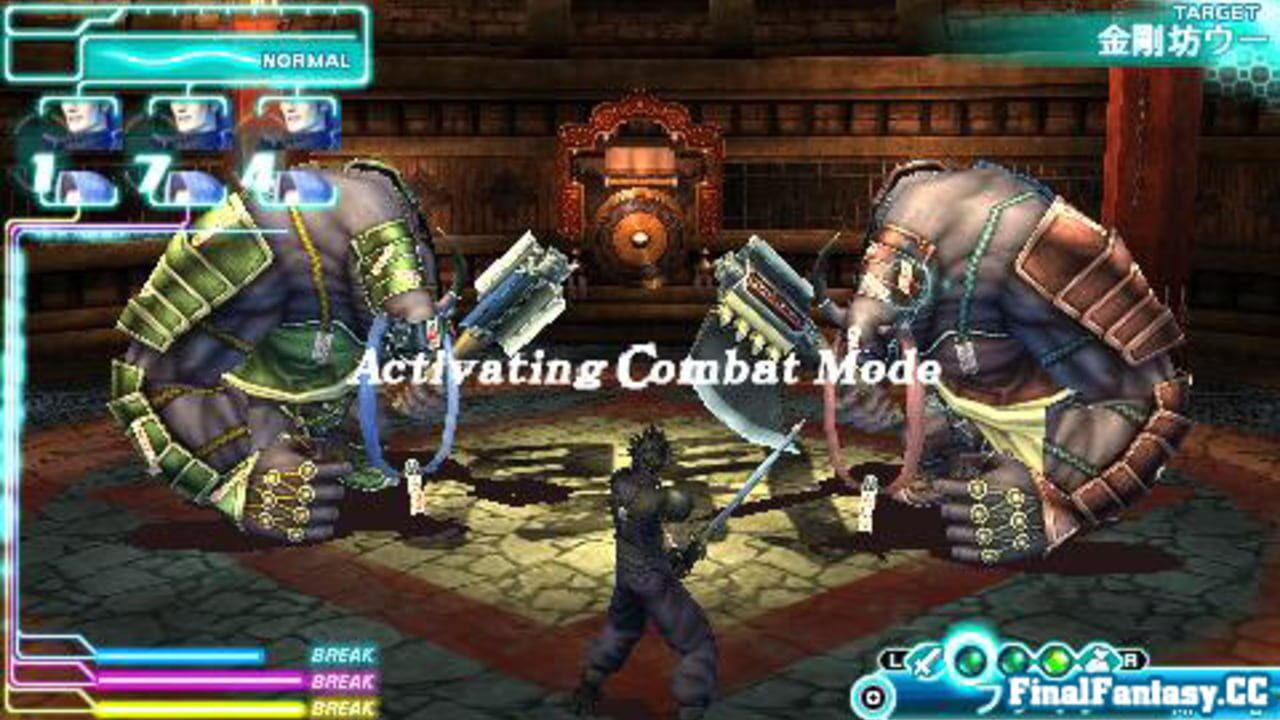 Videos
If screenshots are not enough, you can enjoy creative videos from Square Enix
You may also like
If you like Crisis Core: Final Fantasy VII, but you're tired of it and want something new, you can try other games.