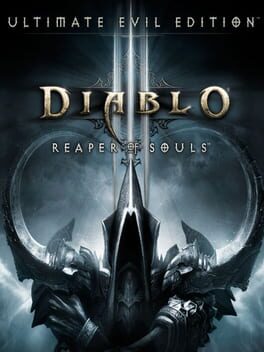 Diablo III: Reaper of Souls - Ultimate Evil Edition
Publisher

Blizzard Entertainment

Developer

Blizzard Entertainment

Release date

19 Aug 2014
Xbox 360 players can experience the full adventure of Blizzard's epic action RPG, Diablo III, as the Diablo III: Ultimate Evil Edition includes the expansion pack Reaper of Souls! Bringing the world of Diablo back to Xboxgamers, this edition of Diablo III features special four-player co-op features. With the wireless controller and a custom-designed console interface, players will be outfitted with touch pad functionality and new social features as they engage in pulse-pounding combat with hordes of monsters and acquire items of incredible power. Diablo III picks up the story twenty years after the events of Diablo II. Mephisto, Diablo, and Baal have been defeated, but the Worldstone, which once shielded the inhabitants of the world of Sanctuary from the forces of both Heaven and Hell, has been destroyed, and evil once again stirs in Tristram. Take on the role of one of six powerful character classes -- Barbarian, Demon Hunter, Monk, Witch Doctor, Wizard, or the all-new Crusader -- and embark on a dark journey through Acts I-V to save the world of Sanctuary from ancient and sinister forces. Players will acquire powerful items, spells, and abilities as they explore new and familiar areas of Sanctuary and battle hordes of demons to safeguard the world from the horrors that have arisen.
see all / fold
expand / fold
About Diablo III: Reaper of Souls - Ultimate Evil Edition
Diablo III: Reaper of Souls - Ultimate Evil Edition is released by Blizzard Entertainment in 19 Aug 2014. The game is designed by Blizzard Entertainment. Diablo III: Reaper of Souls - Ultimate Evil Edition is a typical representative of the Role-playing (RPG) genre. Playing Diablo III: Reaper of Souls - Ultimate Evil Edition is a pleasure. It does not matter whether it is the first or a millionth hour in Role-playing (RPG), there will always be room for something new and interesting. Thrilling levels and gameplay Diablo III: Reaper of Souls - Ultimate Evil Edition will not leave anyone indifferent. The complexity of gameplay increases with each new level and does not let any player get bored.
In addition to it in 19 Aug 2014 released games such as:
In addition to Diablo III: Reaper of Souls - Ultimate Evil Edition, the representatives of Role-playing (RPG) games also belong:
A complete list of games like Diablo III: Reaper of Souls - Ultimate Evil Edition can be found at AllGame here.
Diablo III: Reaper of Souls - Ultimate Evil Edition is versatile and does not stand still, but it is never too late to start playing. The game, like many Role-playing (RPG) games has a full immersion in gaming. AllGame staff continues to play it.
Diablo III: Reaper of Souls - Ultimate Evil Edition is perfect for playing alone or with friends.
At AllGame you can find reviews on Diablo III: Reaper of Souls - Ultimate Evil Edition, gameplay videos, screenshots of the game and other Role-playing (RPG) representatives.
Diablo 3: Reaper of Souls - Ultimate Evil Edition - Recensione
Author: Gianluca "Ualone" Loggia
Date: 2020-07-30 21:41:31
Last year Blizzard finally brought Diablo 3 on console, with excellent results (as evidenced by our review of the time). The game control system, which on the PC was all about ferocious mouse clicking and using keyboard skills, was masterfully adapted to the controllers of PlayStation 3 and Xbox 360. To the point that it almost seemed like the game was born to be played on consoles. Also thanks to the fun local multiplayer, absent in the computer version, which was added to the inevitable online one and allowed four players to have fun side by side on the sofa, as in the old days. But above all, we repeat, thanks to the way the control system was adapted, which made Diablo 3 one of the best hack 'n slash available on console, if not the best. Only flaw? The graphics. PlayStation 3 and Xbox 360 already last year were in the process of greeting the advent of the new generation of consoles and were struggling to keep up with the graphics that Diablo 3 could have on a fairly powerful computer.
A year later, Blizzard publishes Diablo 3: Reaper of Souls - Ultimate Evil Edition, for PS3, Xbox 360, but also (perhaps it should be said above all) for PS4 and Xbox One, thus bringing its Action RPG also on the consoles of new generation. And so he adds the missing piece to make that of Diablo 3 on console a (almost) perfect conversion.
But, as the essay says, one does not live by graphics alone, especially when the context is that of a game that, yes, is beautiful to watch, but still has a classic style, as tradition for a genre, that of Action RPG hack 'n slash with isometric view, which its saga has helped to spread.
The innovations are very many and are going to affect, sometimes even in a profound way, the game structure. It begins with a new portion of the countryside, Act V, which brings us new (beautiful) scenarios, new enemies, new minibosses and a new total megacapton, Malthael, fascinating and interesting to fight.
The playable characters, which among other things can be exported from previous versions of the game, after connecting the PlayStation Network and / or Xbox Live accounts to Battle.net, in order to continue with them from where they remained (for more information read the our indications and watch our video, find it all here), they can now reach a new maximum level, 70, and then clearly continue to evolve with the levels of Excellence, shared between all the classes. Speaking of classes, with Reaper of Souls a new one was introduced, the Crusader, which seemed truly exceptional for the way it was cared for and for the way its skills, really well thought out and balanced, are capable of translating into a play that is both fun and satisfying.
And so far, new portion of the campaign, new scenarios, new enemies, new final boss, new maximum level, new playable class, new craftsman, we are faced with that good amount of content that generally makes an expansion interesting.
But to make Diablo 3: Reaper of Souls - Ultimate Evil Edition a truly different edition, of Diablo 3, is the introduction of a whole new game mode, conceived by Blizzard to meet the players who had a little fed up with two things. The excessive linearity of the Campaign mode and the need to always repeat the same acts of the game, albeit with ever increasing difficulties, in order to see your characters increase in level and acquire new powerful weapons and armor.
The new Adventure mode resolves these two potential problems of the original game in a clear way, representing a truly incredible boost for the longevity of the title and also for its ability to keep glued to the screen for hours and hours, a capacity that was not already scarce with the basic version of Diablo 3, indeed. How does it work? Simple. Once the Act V of the main campaign is completed, the Adventure mode is unlocked, which offers specific, and above all infinite, tasks within the game areas. Tasks that the player can complete in the order that suits him best and that are always very immediate, fast and fun. Definitely the best way to level after finishing the game's campaign, both to accumulate the level of Eccelleza after reaching the cap of the level 70, and to see new characters grow, since, once unlocked, the Adventure mode becomes available for all playable characters and can be easily alternated with campaign mode, being able to switch between them at any time.
There are still other small exclusive goodies of the console versions, such as monsters that travel through friend lists. After killing our character or that of a friend of ours, some monsters can invade the games of the other members of our friends list, becoming stronger and stronger, until someone manages to kill them, avenging his companions and making them receive them too, through the mail inside the game (another novelty), a legendary object. And then, since Diablo 3: Reaper of Souls - Ultimate Evil Edition is a game apart from the original Diablo 3, there is obviously a new list of Objectives and Trophies, much more balanced and engaging than the previous one. Platinizing or millare Reaper of Souls will still be a feat, especially in terms of time, but the progression will be more exciting this time.
MODUS OPERANDI
I played Diablo 3: Reaper of Souls - Ultimate Evil Edition by exporting my characters from the original version of Diablo 3 for PS3 to the new versions for PS4 and Xbox One. On PS4 I brought my nun Monza (eh, it's called that) from level 42 to level 70 (new maximum level before Excellence), I also played a bit with my level 30 barbarian in hardcore mode and I tried the new class, the Crusader, especially in the new Adventure mode. On Xbox One (where the game was running temporarily at native 912p pending the day one patch - but already so the version for the Microsoft console was practically indistinguishable from the one for PS4, thanks to the excellent antialiasing) I dedicated myself to Hardcore mode, creating a new character and starting the campaign from the beginning.
Screenshots
Screenshots will help you evaluate the graphics and gameplay of Diablo III: Reaper of Souls - Ultimate Evil Edition.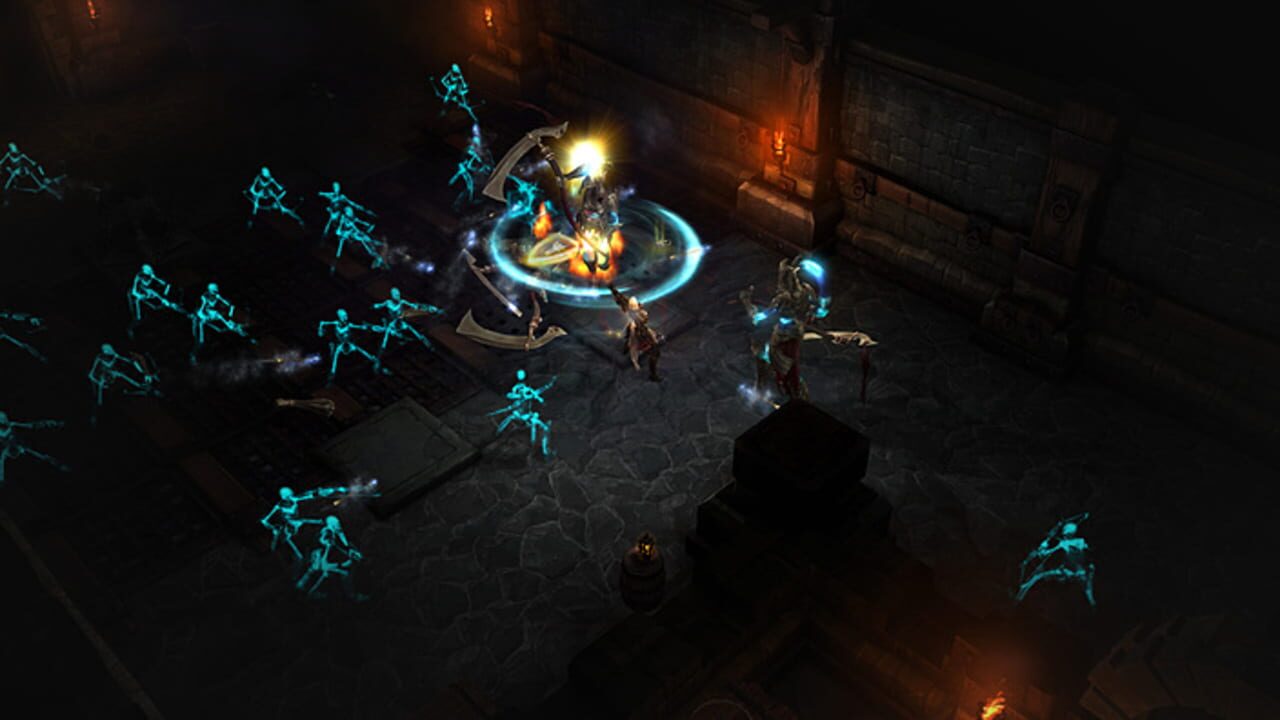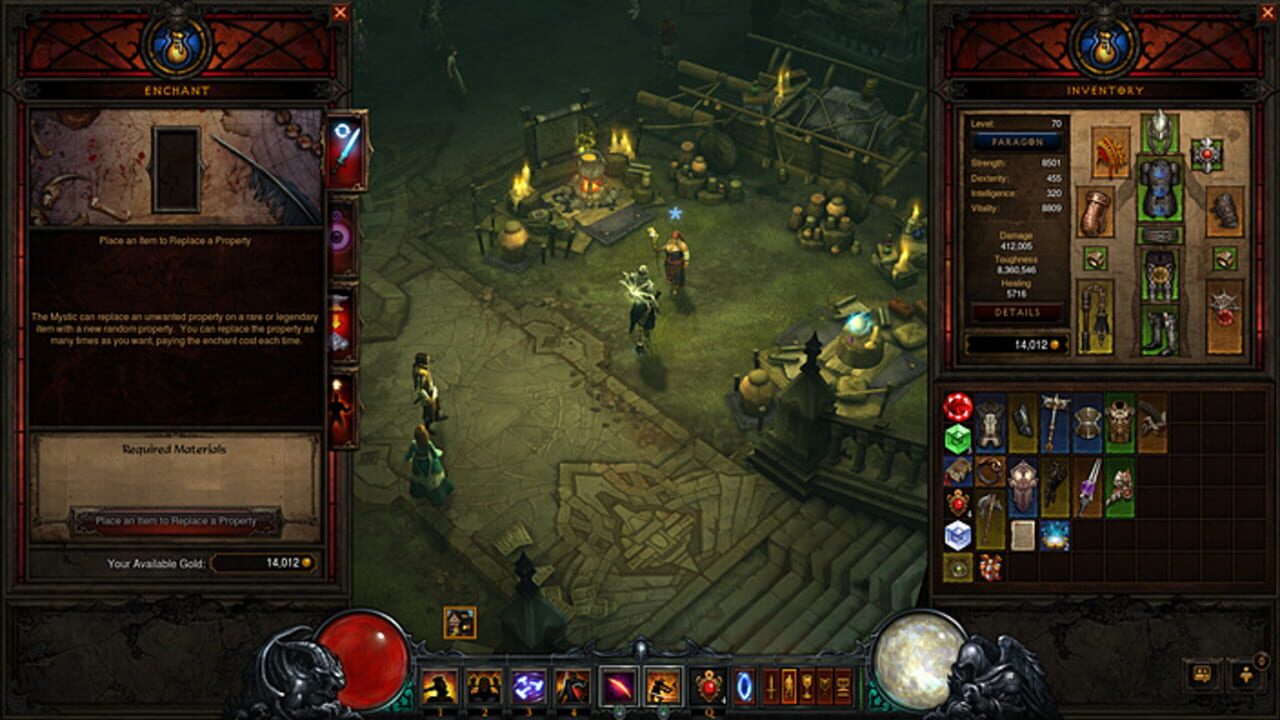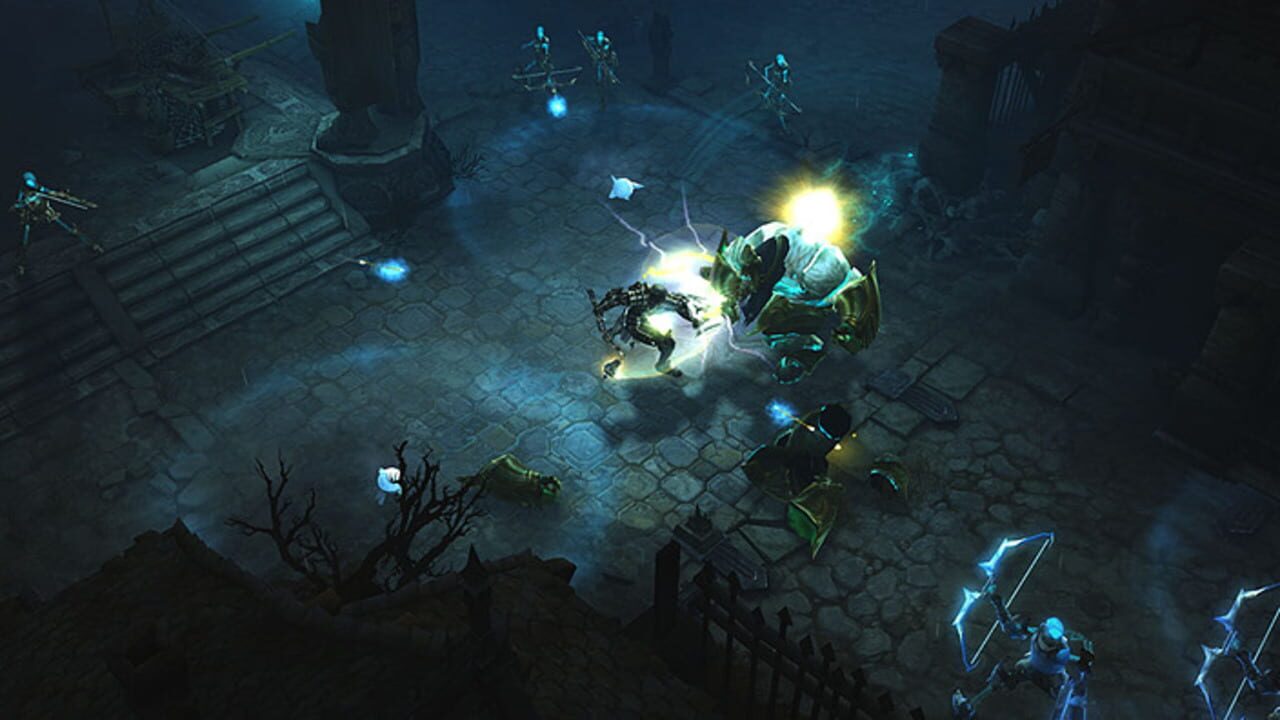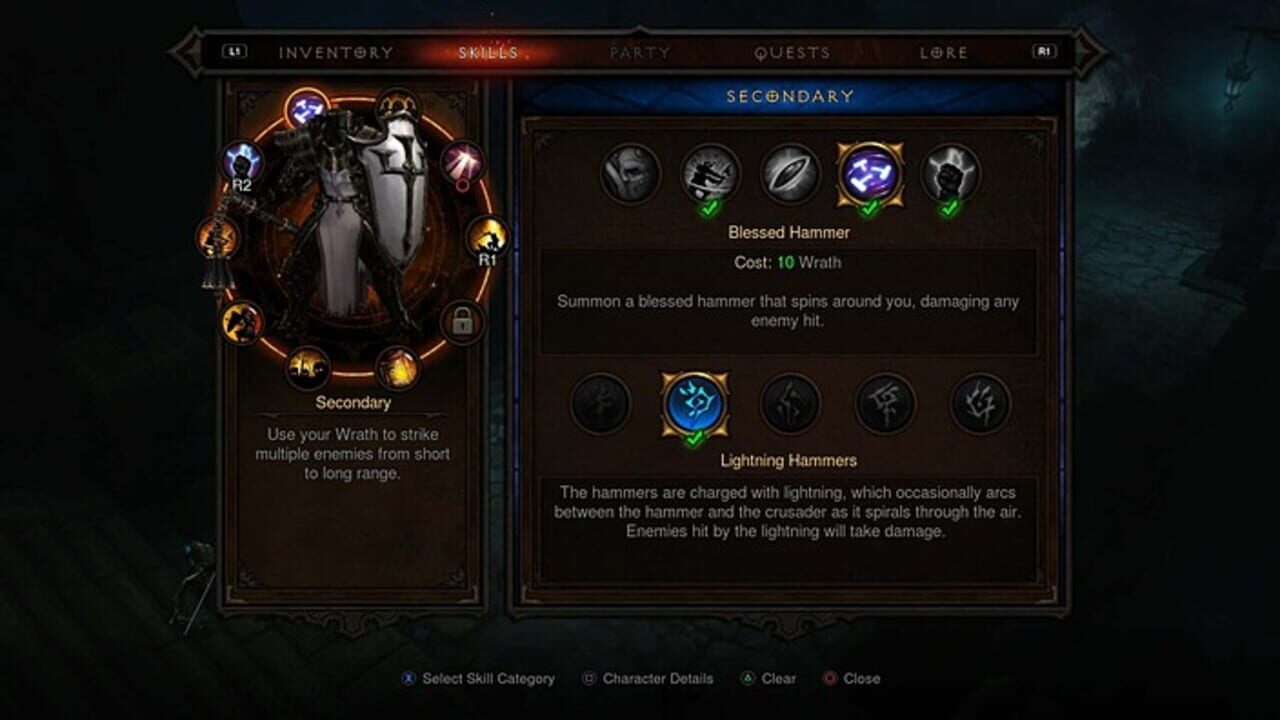 Videos
If screenshots are not enough, you can enjoy creative videos from Blizzard Entertainment
Streams
But that's not all! We also carefully prepared the best strips from Diablo III: Reaper of Souls - Ultimate Evil Edition.
You may also like
If you like Diablo III: Reaper of Souls - Ultimate Evil Edition, but you're tired of it and want something new, you can try other games.