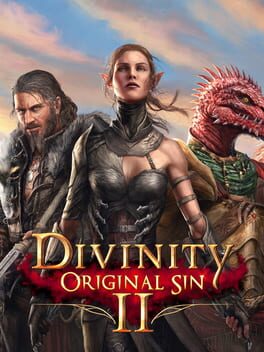 Divinity: Original Sin II
Publisher

Larian Studios

Developer

Larian Studios

Release date

14 Sep 2017
The awesome is dead. The vacancy is coming. What's more, the forces that are inside you will before long stir. The battle for divinity has started. Choose admirably and scarcely trust anybody since obscurity sneaks in each heart. Who will you be A meat-eating mythical being, a supreme reptile or an undead become alive once again? Find how distinctively the world responds to you - relying upon who or what you are - time for new divinity! Set up your gathering and create associations with your sidekicks. Annihilation your adversaries in complex strategic turn-based fights. Utilize nature as a weapon, use stature furthering your potential benefit and control the components to accomplish triumph. Ascend to the god that Rivellon urgently needs. Investigate Rivellon's huge, multi-layered world - alone or in drop-in/Drop-out center mode with up to four players. Go where you need, let your creative mind go out of control and find endless approaches to communicate with the world. Past Rivellon's limits, more undertakings anticipate you in the all-new PvP and game ace modes - pick your kin and where you originate from. Or on the other hand pick one of six one of a kind pre-made characters with their own accounts and missions. Or then again make it yourself as a human, reptile, mythical being, predominate or undead. All choices have their outcomes, and there are no restrictions to what you can investigate and try different things with. Go any place you need. Address whoever you need. What's more, associate with all the fixings! Murder NPCs without losing your advancement - and converse with each creature. Indeed, even phantoms may conceal a mystery or two ... Experience cutting edge turn-based battle. Thump down your foes with essential mixes. Use tallness furthering your potential benefit. Ace in excess of 200 aptitudes in 12 expertise schools. Be that as it may, be careful - the game AI 2.0 is our most tricky development to date, multiplayer mode with up to four players on the web or on a split screen. Play with your companions on the web or locally on the split screen - full controller bolster included. Ace mode: widen the skyline of your experiences and make your own accounts in the ace mode. Download battles and mods from different players from the Steam Workshop. 4K support: Experience another time of RPGs with amazing 4K!
see all / fold
| AGM score | 96% |
| --- | --- |
| IGN | 9.6 |
| GameSpot | 10 |
| Metacritic | 93 |
expand / fold
About Divinity: Original Sin II
Divinity: Original Sin II is released by Larian Studios in 14 Sep 2017. The game is designed by Larian Studios. Divinity: Original Sin II is a typical representative of the Role-playing (RPG) genre. Playing Divinity: Original Sin II is a pleasure. It does not matter whether it is the first or a millionth hour in Role-playing (RPG), there will always be room for something new and interesting. Thrilling levels and gameplay Divinity: Original Sin II will not leave anyone indifferent. The complexity of gameplay increases with each new level and does not let any player get bored.
In addition to it in 14 Sep 2017 released games such as:
In addition to Divinity: Original Sin II, the representatives of Role-playing (RPG) games also belong:
A complete list of games like Divinity: Original Sin II can be found at AllGame here.
Divinity: Original Sin II is versatile and does not stand still, but it is never too late to start playing. The game, like many Role-playing (RPG) games has a full immersion in gaming. AllGame staff continues to play it.
Divinity: Original Sin II is perfect for playing alone or with friends.
At AllGame you can find reviews on Divinity: Original Sin II, gameplay videos, screenshots of the game and other Role-playing (RPG) representatives.
Divinity: Original Sin II - Review
Author: Andrea "Skree" Giongiani
Date: 2020-03-03 00:59:21
When you think of the Playstation 4 the classic western role-playing games, those with an isometric view and often willingly with turn-based battles are not exactly the first genre that comes to mind. There is a very good logical reason for this: the controller offers a good way to try your hand at shooters, sports and action games, but it is much less suitable for strategic and RPG games.
Nonetheless, the most important role-playing games released on PC have also been published on consoles to offer a wider number of players the chance to try their hand at fantastic adventures on worlds other than those in which you normally live. The intention is commendable, but the application is something that deserves a more detailed analysis.
Divinity: Original Sin 2, also reviewed in its PC version here, is one of the best RPGs in recent years, capable of combining an exciting plot with an interaction with the scenario that is simply unprecedented in the genre. Just to give an idea of what it is possible to do: you can destroy a barrel of oil to spread its contents on the ground, and then use a flame, even magical, to set the whole area on fire. Maybe a group of enemies is in a pool of water? An electric shock will shock them all! The combinations are almost infinite, for example the same pool of water can be frozen, thus making the enemies on it fall to the ground ... or maybe you can hit it with a fireball making it evaporate and thus creating a curtain of fog which greatly reduces the accuracy of attacks through it. The only limit, really, is the player's inventiveness and imagination.
The fights are turn-based and always made unpredictable by an artificial intelligence that knows how to exploit the territory and uses the interactions between the elements just described in an intelligent and rather ruthless way. It is not at all uncommon for you to come up with some complex strategy against enemies when maybe a wizard of theirs casts a spell that reverses the situation, perhaps cursing the water that we would have made steam by poisoning and paralyzing part of the team of characters.
This side of Original Sin 2 is by far its best aspect in this version too. The fantastic interaction with the environment and the tactical depth of unprecedented combat offer a type of challenge that is difficult to find elsewhere on the platform. Speaking of challenge, however, we also come to the biggest problem of this version for PS4: the control system, which sometimes manages to be a more subtle enemy of the worst demon.
The Larians have done a decent job to enclose the versatility of mouse and keyboard on a controller: with the left stick the character moves and with the buttons of the controller some options are activated, such as moving objects, examining them, eating, interacting, etc. Sometimes to do something you need to use a combination of buttons or enter a secondary menu ... for actions that with a mouse required at most a click and a drag. The cumbersomeness of the control system would also be bearable, if it were not for this, however, creates other problems. The object with which you interact is shown in real time based on what is close to the character, I have happened several times to enter a house or shop, wanting to talk to the owner, but that has moved to the last second, and instead of starting a conversation, the system made me try to steal something, with often disastrous consequences.
Are problems with the control system enough to make it unplayable? No. In the end, just do a little practice, arm yourself with patience, and maybe take advantage of a secondary pointing mode that simulates the pointer of a mouse, which however is not perfectly done. In fact I think it is a real shame that we have to face these difficulties, because I also imagine how it can be experienced by a player who wants to try another role-playing game after having tried maybe The Witcher 3 and collides with artificial obstacles created not by the game itself, but by trying to control the game itself. The main risk is that the hypothetical player will get tired and abandon the game, thus precluding the possibility of immersing himself in a title that in itself is among the best exponents of the genre.
A final note I want to reserve it for a feature that had been requested loudly on PC: the local coop. Having two controllers available, you can play in the company of a friend, facing the whole adventure in a close-knit team. If you want to go this way I would recommend using the "Lone Wolf" talent for both characters created.
My advice? If you have a computer that can run Original Sin 2 it is better to prefer that platform. In the event that for any reason you only have a PS4 available I would invite you to seriously reflect on the fact that the control system will prove to be cumbersome and at times frustrating, bearing in mind that if you can overcome this "barrier" what remains is one of the best existing classic RPG experiences.
MODUS OPERANDI
I unlocked the game on PS4 thanks to a code provided by the developer, playing it on a Lenovo Y27G gaming monitor. I had already had the opportunity to try the original version thoroughly when it came out and I was able to appreciate that the gaming experience was faithfully recreated. I had fun experimenting with characters I hadn't created in my PC experience, at least until an entire city attacked me accusing me of being a thief, when in reality I just wanted to talk to a merchant.
Screenshots
Screenshots will help you evaluate the graphics and gameplay of Divinity: Original Sin II.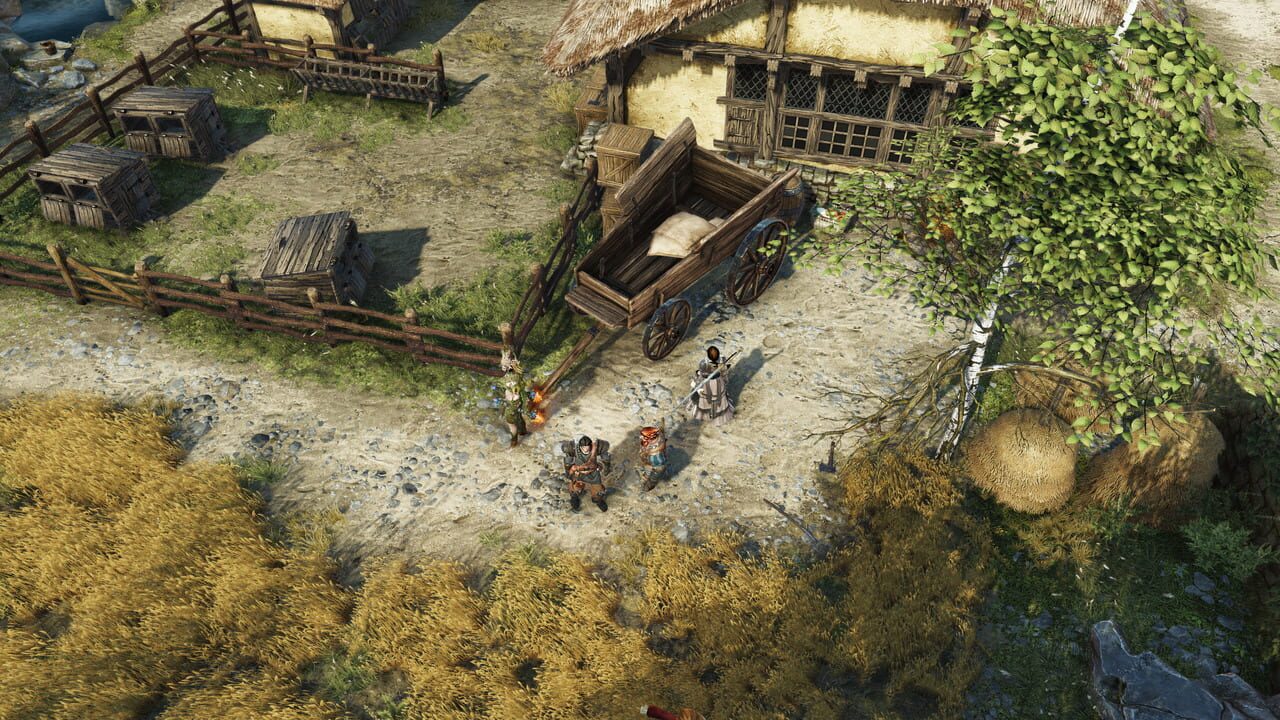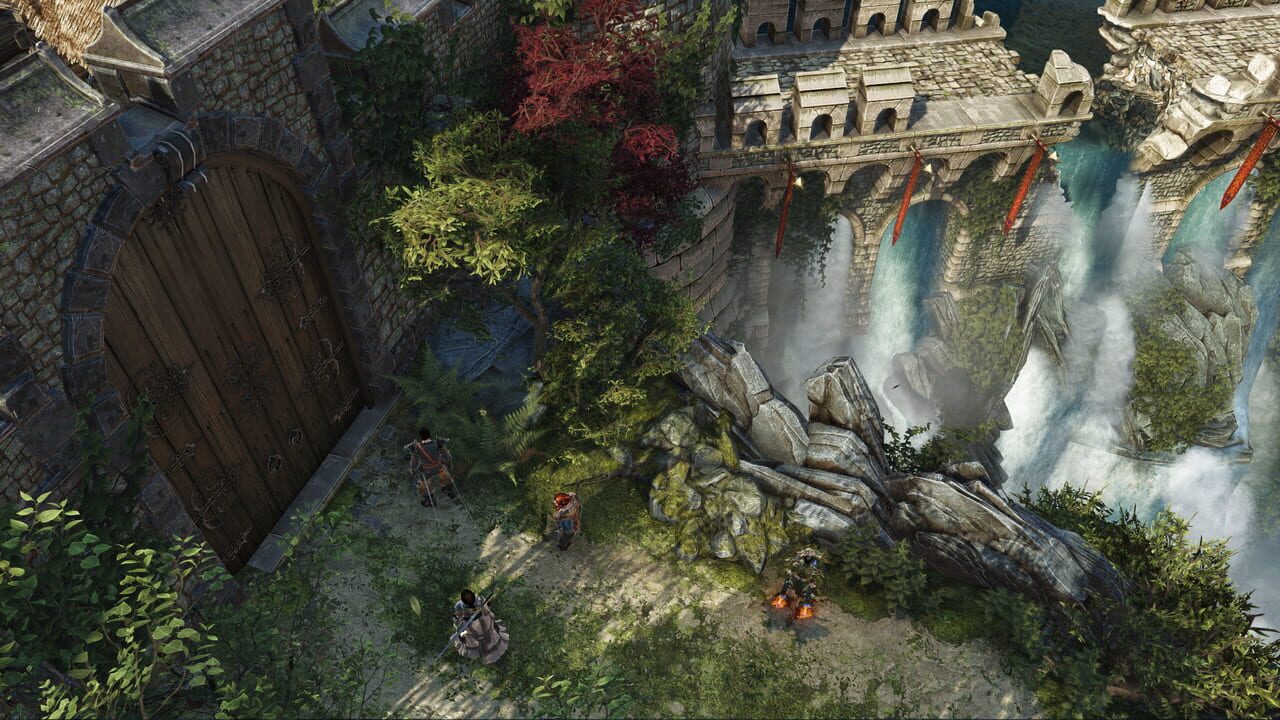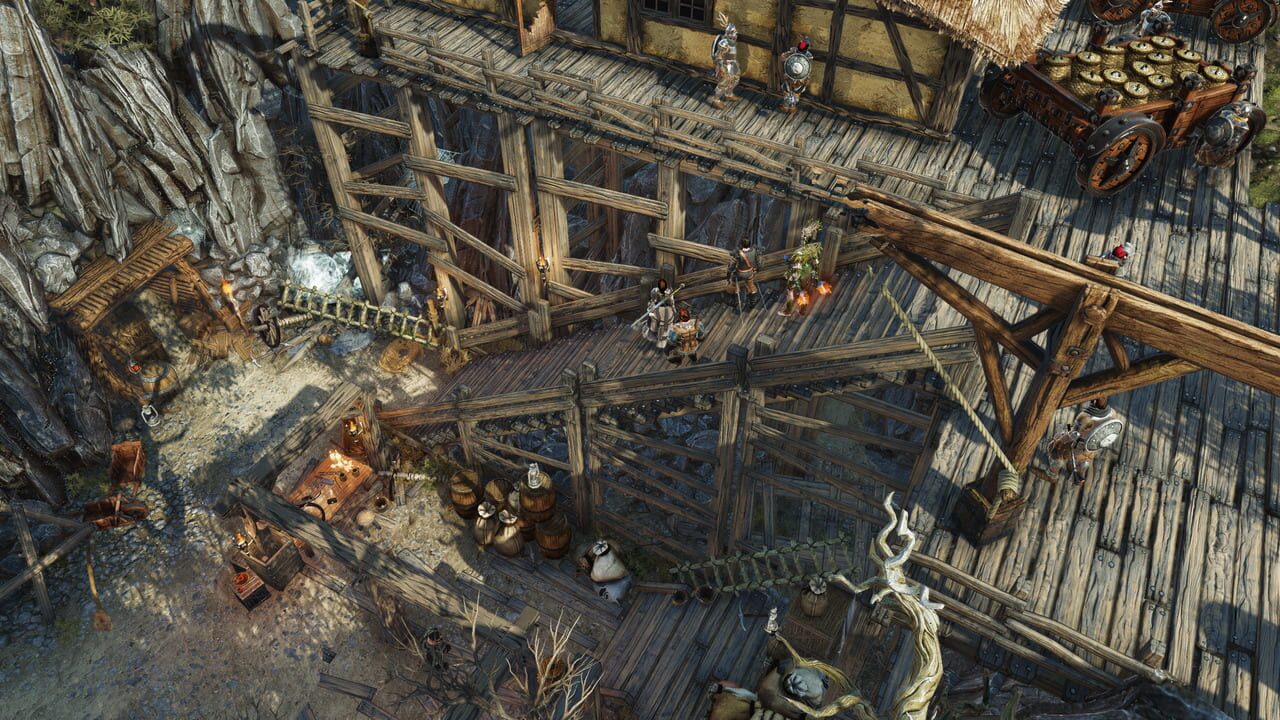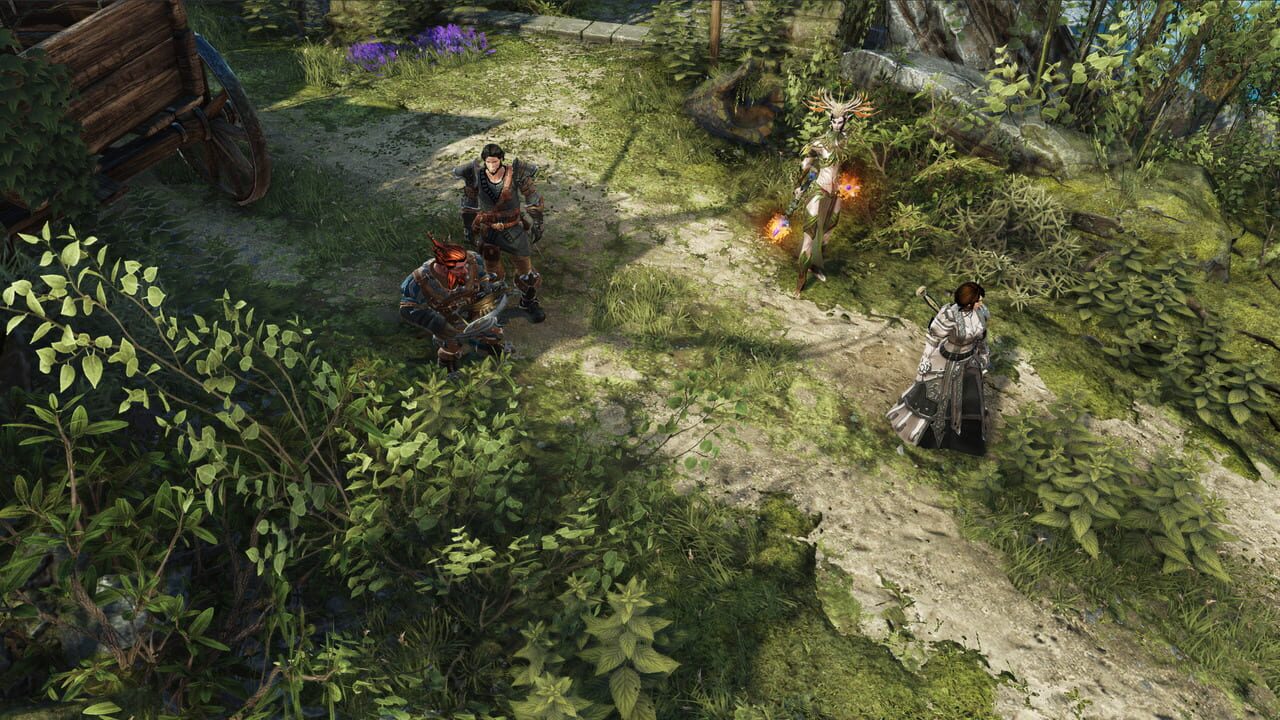 Videos
If screenshots are not enough, you can enjoy creative videos from Larian Studios
Streams
But that's not all! We also carefully prepared the best strips from Divinity: Original Sin II.
You may also like
If you like Divinity: Original Sin II, but you're tired of it and want something new, you can try other games.