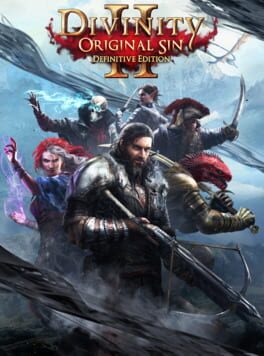 Divinity: Original Sin II - Definitive Edition
Publisher

Bandai Namco Entertainment

Developer

Larian Studios

Release date

31 Aug 2018
There can only be one God. The Divine is dead. The Void approaches. And the powers lying dormant within you are soon to awaken. The battle for Divinity has begun. Choose wisely and trust sparingly; darkness lurks within every heart. Master deep, tactical combat. Join up to 3 other players - but know that only one of you will have the chance to become a God, in multi-award winning RPG Divinity: Original Sin 2.
see all / fold
| AGM score | 74% |
| --- | --- |
| Metacritic | 74 |
expand / fold
About Divinity: Original Sin II - Definitive Edition
Divinity: Original Sin II - Definitive Edition is released by Bandai Namco Entertainment in 31 Aug 2018. The game is designed by Larian Studios. Divinity: Original Sin II - Definitive Edition is a typical representative of the Role-playing (RPG) genre. Playing Divinity: Original Sin II - Definitive Edition is a pleasure. It does not matter whether it is the first or a millionth hour in Role-playing (RPG), there will always be room for something new and interesting. Thrilling levels and gameplay Divinity: Original Sin II - Definitive Edition will not leave anyone indifferent. The complexity of gameplay increases with each new level and does not let any player get bored.
In addition to it in 31 Aug 2018 released games such as:
In addition to Divinity: Original Sin II - Definitive Edition, the representatives of Role-playing (RPG) games also belong:
A complete list of games like Divinity: Original Sin II - Definitive Edition can be found at AllGame here.
Divinity: Original Sin II - Definitive Edition is versatile and does not stand still, but it is never too late to start playing. The game, like many Role-playing (RPG) games has a full immersion in gaming. AllGame staff continues to play it.
Divinity: Original Sin II - Definitive Edition is perfect for playing alone or with friends.
At AllGame you can find reviews on Divinity: Original Sin II - Definitive Edition, gameplay videos, screenshots of the game and other Role-playing (RPG) representatives.
Review of Divinity: Original Sin II - RPG of the Year
Author: Hubert Sosnowski
Date: 2017-09-29 11:00:00
The review was based on the PC version.
It's already a tradition that crazy Belgians from the Larian studio, who created the world of Rivellon, serve a pinch of absurdity at the start, because in the title itself. On the other hand, Divinity: Original Sin II sounds better than Divine Divinity . And not only sounds. It's just a great RPG that will tear you out of life for at least several dozen hours and overwhelm you with enormity. If you lose most of your friends and your family are furious that they have reported you missing unnecessarily - you will start the second attempt.
The creators have come a long way to find a language that they can express fully in their beloved genre. From action RPG borrowed from Diablo, Baldur's Gate and Ultima (trends continued even in Beyond Divinity ), through experiments with a view from behind the back straight from Gothica or The Elder Scrolls , they reached the blessing with money from Kickstarter Original Sin , which took the hearts of hardcore players - but it also attracted some new audience. In principle, only Pillars of Eternity probably achieved similar success, although the competition was considerable.
And we're not talking about the perfect game. The turn-based RPG of a few years ago enchanted with the combat system, the complexity and interactivity of the world, entertained with humor and overwhelmed with freedom of choice, but it also had disadvantages - such as the plot, which over time turned out to be anything turbid . After the first pass of the game I know that Original Sin II raises the stake and removes a lot of small and large shortcomings of "one", is also a much more balanced story.
great Escape
This time the story takes a much more serious tone. While in the previous installment we played the role of Source Hunters hunting for wild magicians, this time we end up on the other side of the barricade. And it is quite painful, because we begin our rival after Rivellon as an unlucky person with a collar around his neck, transported by ship to the island of seclusion along with other unfortunates. Of course, the Hunters say it's for our own good. And for the good of humanity. After all, Source users are dangerous to themselves and others.
Already the first minutes on the ship suggest that it will not be light. When we wake up with tasteful jewelry around the neck, we know that the jokes are over. Masters continue to push the kit that it's for our own good, but most still look at us as animals that would be better to sleep. As if the attractions were lacking, a brutal murder was committed in the next room, and blood flooded the entire room. Of course, we can refuse to help our carers, but the joke is that one of the captives was converted into tartare in a gravy.
Then we will have a crossing with inmates, a bunch of twisted types, these individuals - forgive a small spoiler - in the aftermath of the disaster will spend a large part of the journey with us as team members. After all, you meet true friends in poverty and behind bars. When we finally reach the picturesque islet, upholstered like misery and in our pants, it turns out that the defects in the wardrobe and the inseparable collar are the least of our worries. We have landed in a regular penal colony and our most important task is to get out of here.
Although this part is only a fragment of the game, not a whole - brings associations with Gothik . Only here you don't take prisoners and instead of golden boys playing rascals (I say, apart from a few mean exceptions and the Ulcer it was a cool team, just a bit narcissistic) we are dealing with stories of many lives broken by witch hunting and the source's unpredictability . The plot from the very beginning tells us to dive in a really deep sea of many shades of gray.
A new, wonderful world
In the colony we reach, the rule of a stronger one rules, and even when we try to play a scout, we still have to compromise - otherwise someone will hit his feet and it will not always be us. The prisoners themselves, sorry, residents, are cruel to each other and have created a hierarchy, as it may be ... in a sanatorium it happens. Not to mention the fact that our "shepherds" have a free approach to ethics and mercy, so that every now and again someone does not stand the treatment. It disappears without a trace or returns as a barely controlling beast in damaged human skin. In fact, in Fort Joy you can even visit regular ghettos, if you have little experience.
The creators play great feelings of despair, desperation, distrust and intolerance. Rivellon turned into a really dark land. One in which the witcher could hardly stand it, not to unwind someone. One where you have to choose between the greater evil and the lesser evil. The one in which we encounter animals every now and again (I recommend allowing Perk Pet Pal to talk to quadrupeds - he discovers a slightly different face of the game) and humanoid orphans.
The harder - and at the same time with greater fascination - one wanders through this world that, except in exceptional cases, in some undergrounds filled with cannon meat, virtually no anonymous. Almost every character has a name and a few lines of personalized text to give. This procedure had to cost the creators a lot of time and work - and it worked better than any system in the style of Virtual Theater and created the illusion of a living world full of thinking and desperate beings.
Designers with iron consistency succumbed to this mood and subordinated him to the interaction of the main character with the rest of the environment. This can be seen in many conversations and threads, which strongly affects the emotional layer, including the obligatory hit RPG since Baldur's Gate II , i.e. the love story. Quite interesting and dramatic romance options await us with team members (Lohse is my favorite), but that's not all. At Fort Joy, we can have an emotional conversation with a girl. A conversation whose rhythm and cutting off coquettish ornaments is forced by a vile situation, haste and hope that we will meet in a better time and a better place (this is what happens when we get to the city of Arx). Even in the difficult art of writing good romantic themes, the scriptwriters from Larian demonstrated a sense of sensitivity and were able to match them to the desperate mood of the whole.
I was John Wick
I haven't seen so many roles in RPG for a long time. At the beginning we decide whether we will create our hero from scratch or choose one of the characters prepared by the creators. Tags defining personality and attitude to the environment (and of course various attributes, perks and class) help in specifying both variants.
Not so barefoot through the world - and to fight
Of course, the reward for progress in the story is experience, glory, gold and equipment. The collectors are flooded with a real wave of murderous iron and artifacts, but its impact strength is reasonably distributed and matches the pace of the game. We find an increasingly better weapon, but it does not happen that we change from hour to hour into a walking fortress with a supply, which we could rearm the entire army. We start as prisoners and shipwrecked people with one shirt on their backs and the game allows us to feel that way even when we've earned something there.
Probably it can be bypassed, but I also focused on climate development in terms of economy. It also favors the impression of slow recovery of skills after passing the bottom. And when we have something to start fighting - the fun begins. As in the previous installment of the series, the fight creates enormous tactical possibilities . Training the character - in a system where the profession defines only the start - so that they kick their asses in a more or less just cause is one thing. Equipment selection - second. The third factor, as before, are interactions with the environment, somehow the hallmark of the series.
Combinations of elements, the use of ground properties and mixing of different types of magic return to the game. I have not had so much fun preparing a strategy to maximize the use of assassination skills to delete the most sensitive links of sensitive forces. This facilitates the entire range of abilities that we learn from books or acquire when we wear a specific gear.
Appropriate tactics allow you to defeat even the most difficult opponents, although we do not always run into it immediately. Sometimes you have to retreat to the pre-selected positions of the last save of the game and think about your methods and approach to life. Original Sin II is not one of the works that forgive mistakes. Maybe it's not Dark Souls , but get ready for specific lashes and the need for planning. Well, that's the price for freedom - but if you read this text, you didn't come here to wait for your life bar to regenerate itself.
A postcard from Rivellon
Sure, RPG is mainly required great gameplay, a complex story and refined mechanics, but let's meet - it would not be so nice to walk through Rivellon, if it wasn't for the really nice visuals. Its strength is not in the number of polygons, but we were ready for it. Some graphic simplifications are made up by great, moody location designs that burst at the seams with details and secrets.
Even if some elements of the environment repeat themselves - with such complexity the use of blocks is inevitable - they still make a sensational impression. You can see that Larian has refined his engine, he also got the nicer effects of spells and weather. If any of you wanted to convince Michael Bay to Original Sin II , it would be enough to show him one of the explosions. Graphic designers applied the general style of clothes, architecture, weapons and surroundings, sometimes I only had the impression that they could not decide - whether they go into the warcraft dimensions of the character or stick to more normal silhouettes.
The animations are fine, no top shelf, but the heroes don't move like tanks. Even if the purely technical graphics page does not reach the highest possible levels - it certainly will not interfere with reception. The luminaire makes up for the amount of flavors, details and eye-catching colors. The monsters look impressive, the locations are impressive and enjoy the diversity of designs. Even when the dungeon decor is similar (in the end - how much can tombs or mines located in one region differ from each other?), They make up for the ingenuity of the challenges waiting inside.
At first, occasional drawing interludes may surprise with bright colors, but we quickly come to terms with the contrast, reminiscent of Blood and Wine , an addition to The Witcher 3 , where there was a lot of dirt and cruelty behind the fairy-tale setting.
While testing the whole, however, I found several technical defects. During the prologue, after switching to the other side of Fort Joy, the loading time of the game drastically increases, and sometimes when trying to reload Original Sin II it simply crashed into the system. Fortunately, the problem disappeared when we arrived on the continent. I think it will be eliminated soon. There are also minor errors in the display of graphics and once or twice the fluidity of the frames decreased during more spectacular actions (the explosions are nice, but they can load our components).
Screenshots
Screenshots will help you evaluate the graphics and gameplay of Divinity: Original Sin II - Definitive Edition.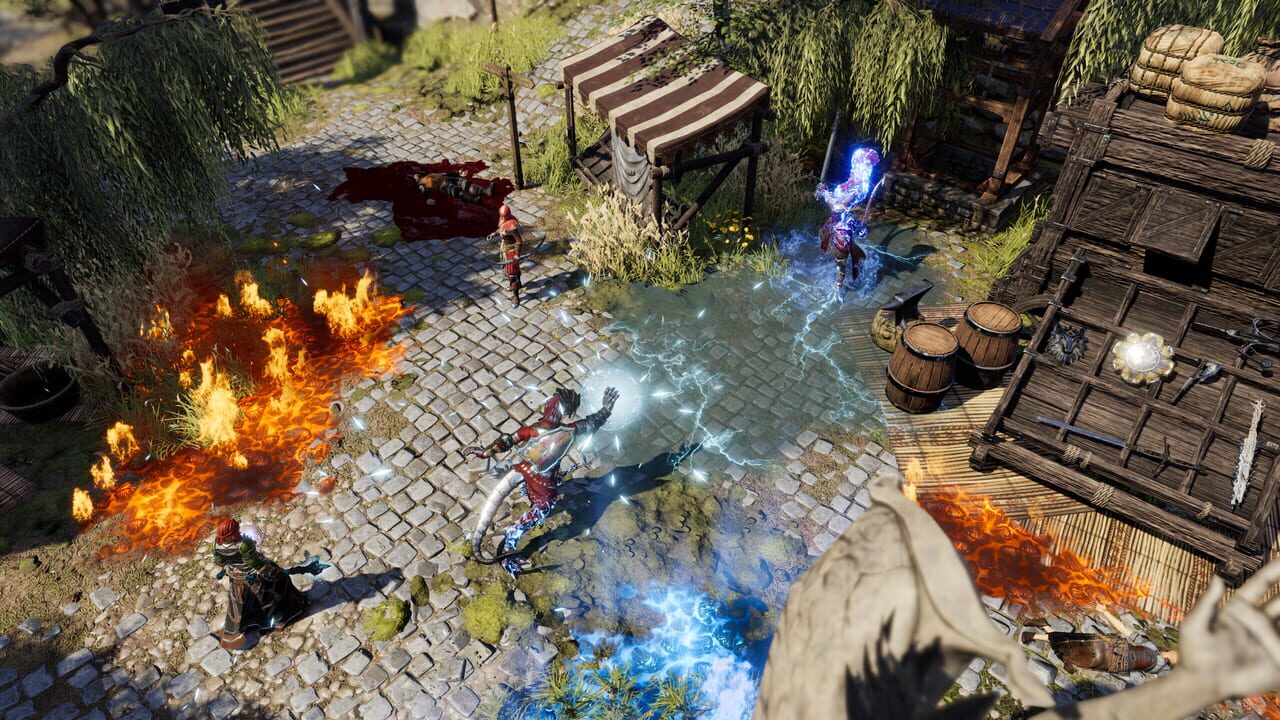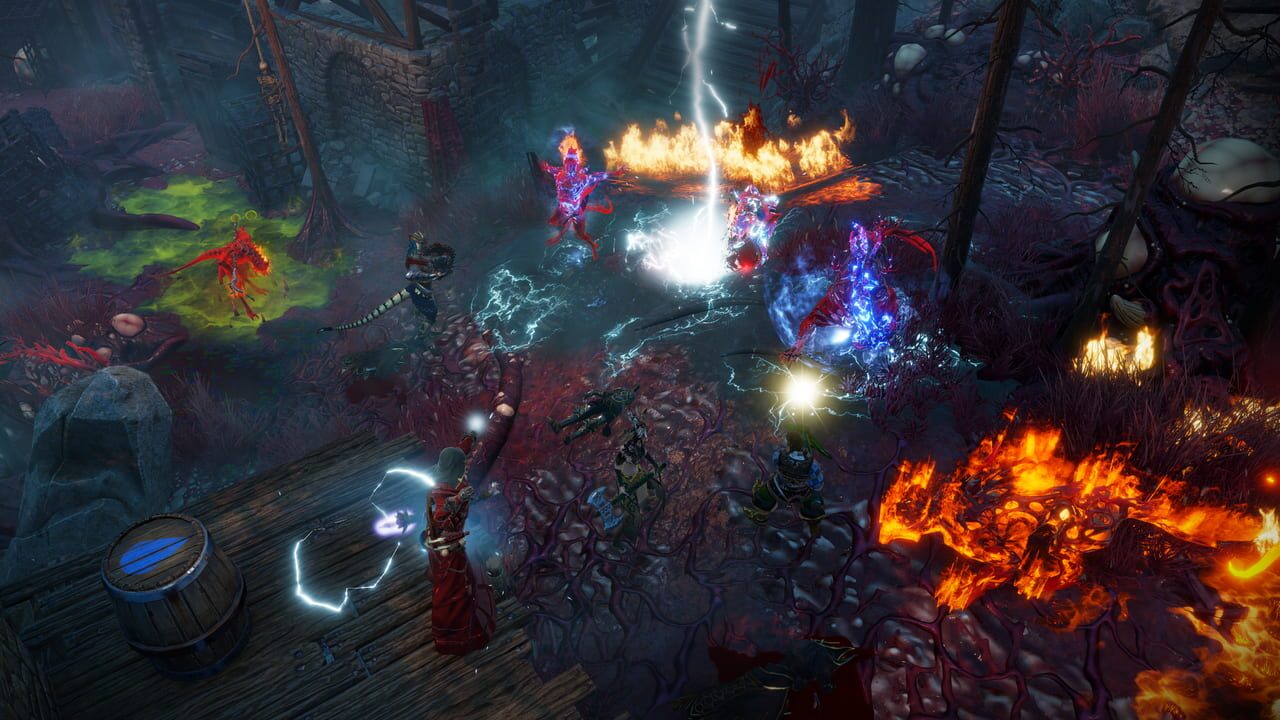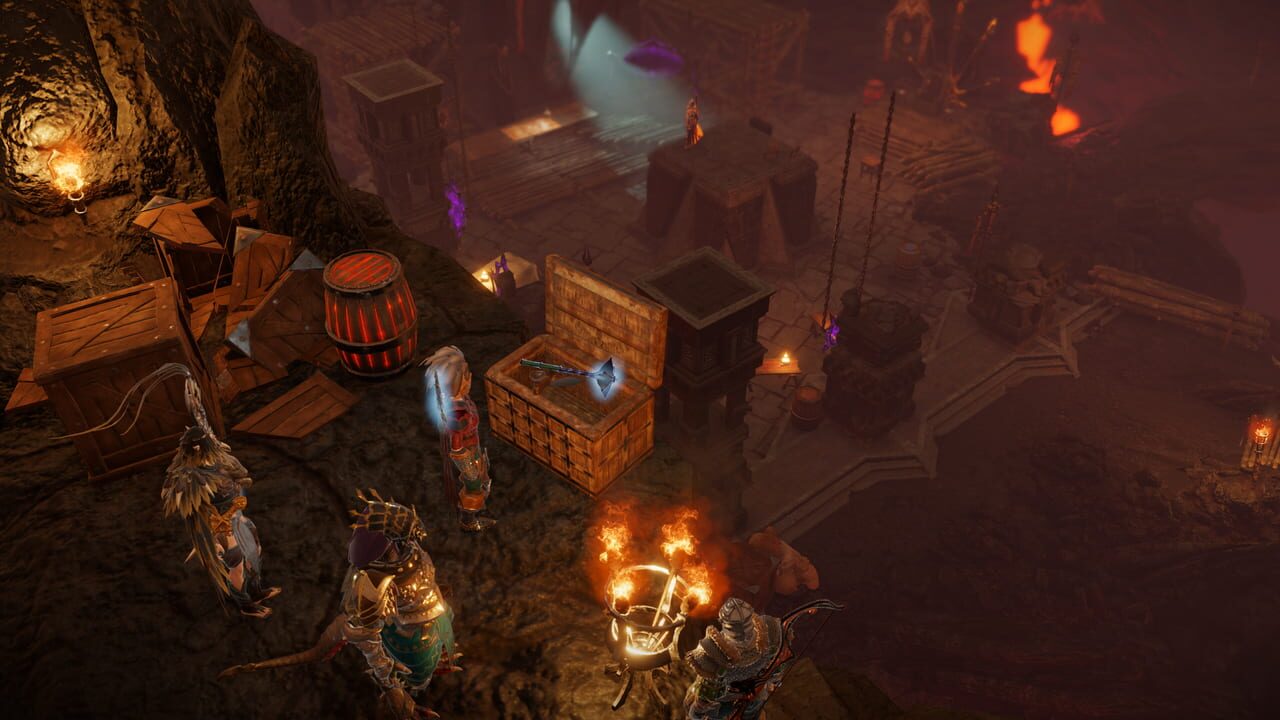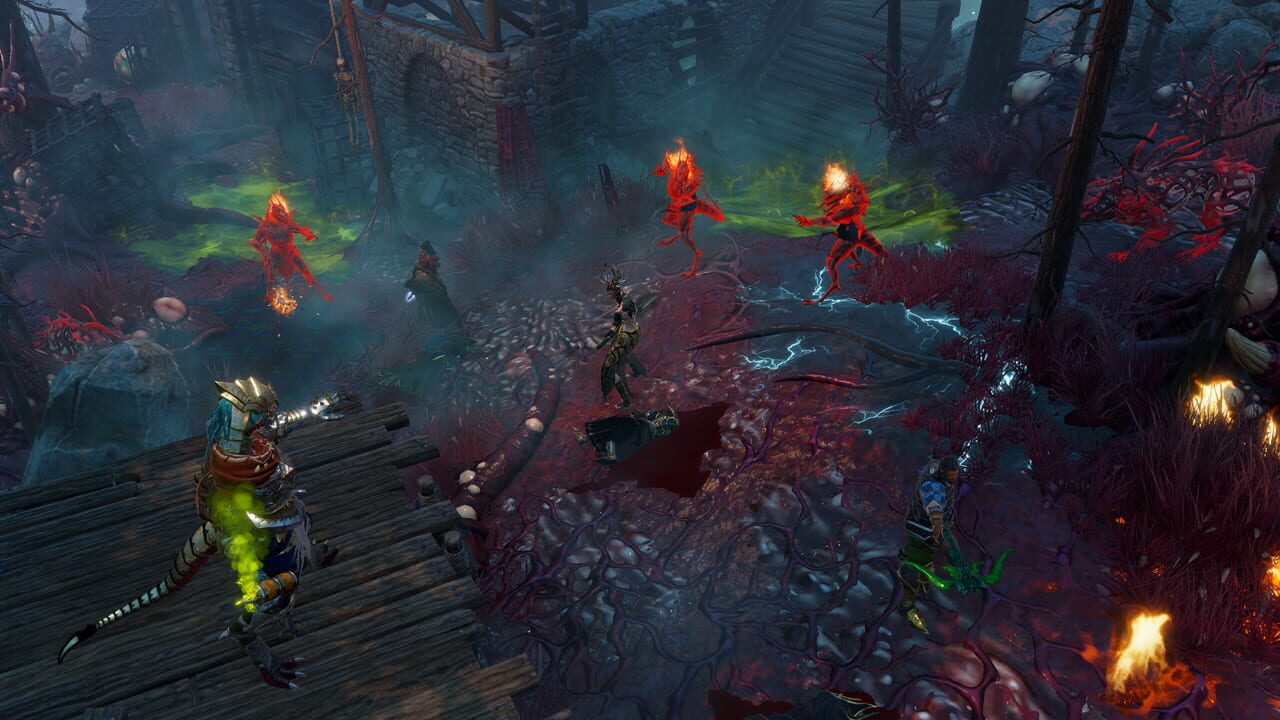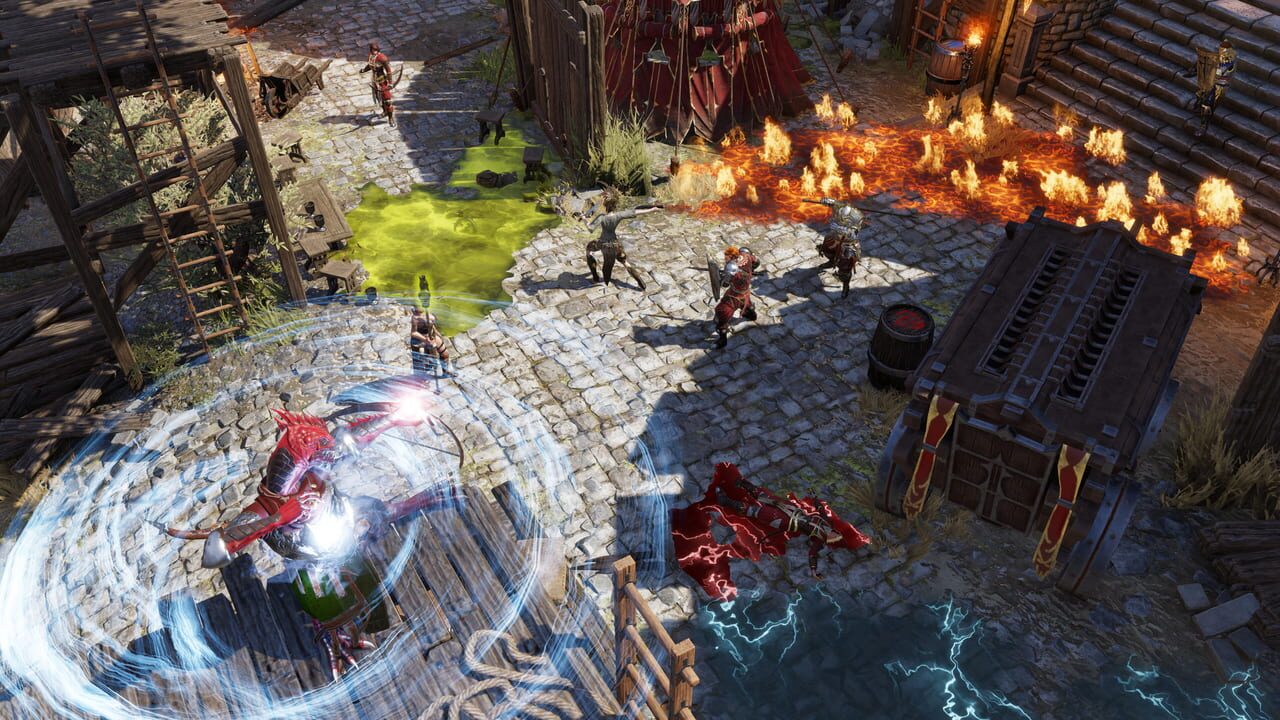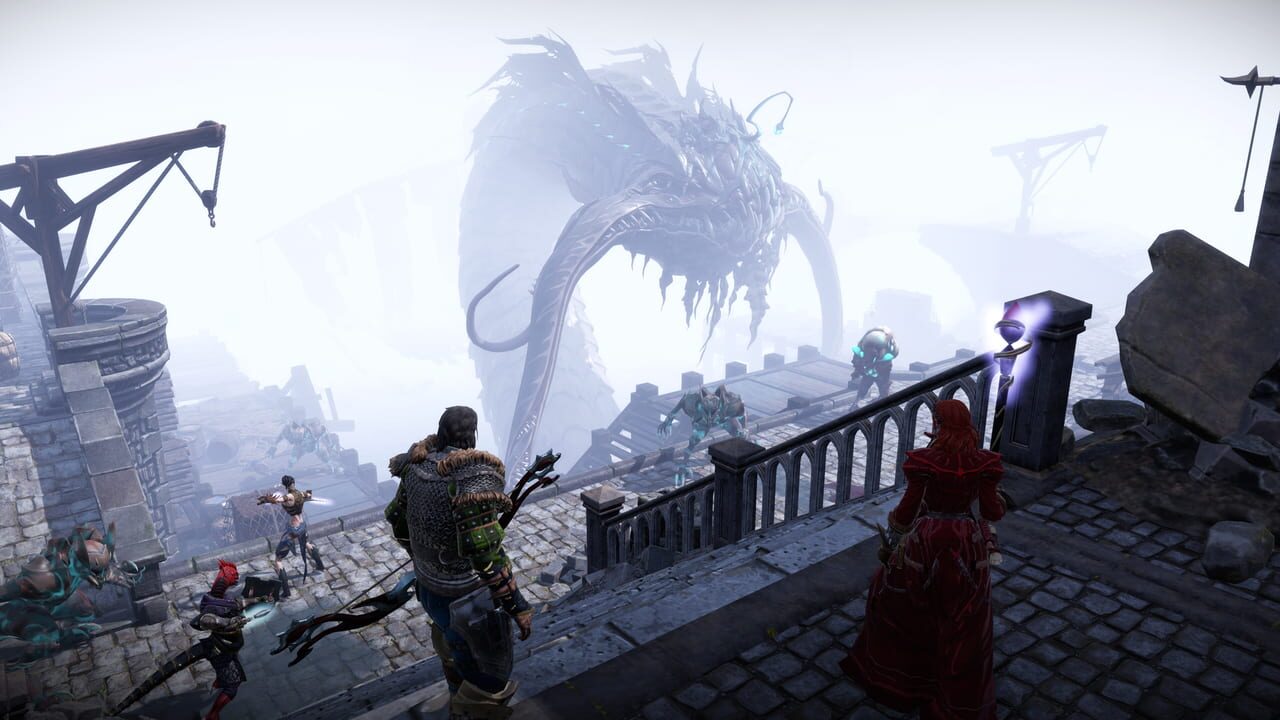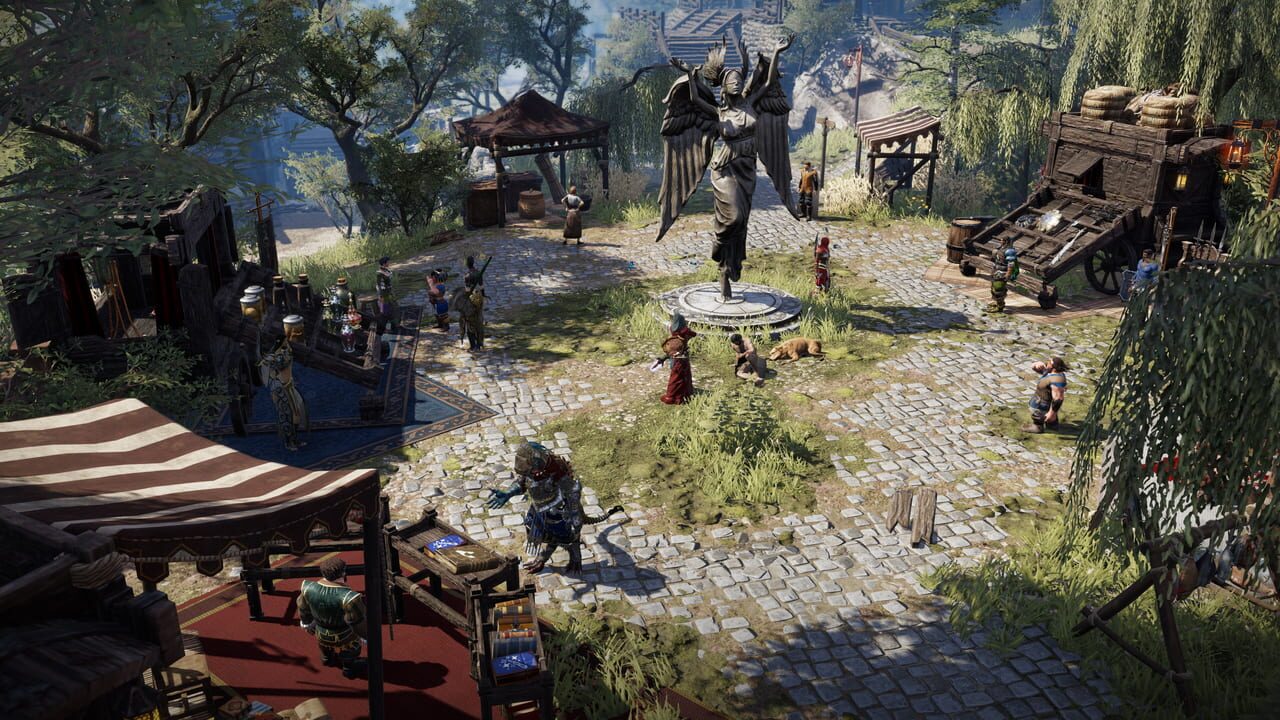 Videos
If screenshots are not enough, you can enjoy creative videos from Bandai Namco Entertainment
You may also like
If you like Divinity: Original Sin II - Definitive Edition, but you're tired of it and want something new, you can try other games.