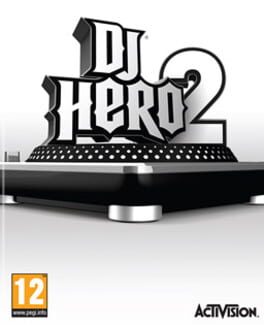 DJ Hero 2
Publisher

Activision

Developer

FreeStyleGames

Release date

19 Oct 2010
The follow up to the award-winning #1 new videogame IP of 2009, DJ Hero® 2 will transform living rooms into nightclubs all over again with an entirely new music-gaming experience. Friends & families can become mix masters and singing sensations to experience hit music like they've never heard it before. With a host of new DJ and vocal multiplayer modes, including innovative DJ Battles, and 70+ mixes featuring the biggest dance, pop and hip-hop hits, DJ Hero 2 delivers the new standard in music gaming.
see all / fold
| AGM score | 87% |
| --- | --- |
| IGN | 9 |
| GameSpot | 8.5 |
| Metacritic | 87 |
expand / fold
About DJ Hero 2
DJ Hero 2 is released by Activision in 19 Oct 2010. The game is designed by FreeStyleGames. DJ Hero 2 is a typical representative of the Music genre. Playing DJ Hero 2 is a pleasure. It does not matter whether it is the first or a millionth hour in Music, there will always be room for something new and interesting. Thrilling levels and gameplay DJ Hero 2 will not leave anyone indifferent. The complexity of gameplay increases with each new level and does not let any player get bored.
In addition to it in 19 Oct 2010 released games such as:
In addition to DJ Hero 2, the representatives of Music games also belong:
A complete list of games like DJ Hero 2 can be found at AllGame here.
DJ Hero 2 is versatile and does not stand still, but it is never too late to start playing. The game, like many Music games has a full immersion in gaming. AllGame staff continues to play it.
DJ Hero 2 is perfect for playing alone or with friends.
At AllGame you can find reviews on DJ Hero 2, gameplay videos, screenshots of the game and other Music representatives.
DJ Hero 2 - game review
Date: 2010-11-04 08:59:00
The review was based on the X360 version. Also applies to the PS3 version
DJ Hero is a brand that refreshed the music games market. In the rush of guitar and band games that eat their own tails more and more, someone has finally made a production different from the others and testing visual-auditory coordination in an innovative way. And although many people laugh at this concept - after all it is "pretending to pretend" - practice has proved that DJ Hero is simply a fun game. Sequel confirms that the team overseeing the series did not allow the corporate structures to shake off the coupons. Not yet. DJ Hero 2 introduces a lot of detailed changes. Those in which the devil is.
After launching, you can see that this installment of the series has a slightly different style: graffiti, hip-hop artworks have been replaced by a light, sexy and iPod menus structure. The musical profile goes hand in hand with these changes - although both games are quite eclectic, this one is definitely more "club-like" than the previous one. But the main menu is not only a new design, it also has some significant changes to the design of the game.
There were also stars. Caliber not smaller than the last one - in the picture RZA, associated primarily with the Wu-Tang Clan.
The career mode has been rebuilt - the experimental and somewhat forced originality of the progression from the previous part has been toned down and more similar to that of Guitar Hero. So we have several clubs scattered around the world, unlocked one after the other, and each of them is assigned a number of performances-sets (in the name here, a set is a set of tracks, a mix - a single track). For each performance we earn stars that are a direct reflection of our progress in the game and which open up the next stages for us. Unfortunately, nothing has been done to motivate the player to replay the "campaign" on a higher difficulty level: it is still in vain to look for even a graphic representation of our torment in expert mode, and everything can be unlocked even in easy.
The creators' clear assumption was to give players a bit more freedom than in the first game. This can be seen in several elements of the gameplay mechanics. The most important novelty are the designated sections in which we can use the crossfader at will, manually switching between the two channels. The feeling is fantastic, you could say "realistic" - that's how it actually works. The tutorials show some even sensible tricks for manipulating the X-fader in a way that will not splash the mix in the listeners' ears. Not only the audience, because all freestyle sections in the game are mysteriously evaluated by the console - we get a different number of points based on the quality of the improvisation. Don't ask me how to calculate it, because I don't believe in the "artistic" nose of the console.
There are two more types of improvisation in the game: free scratching and a more polished sampler. The scratches are, as you can easily guess, quite dim - the controller has nothing to do with the turntable drive (because there is no drive), and the samples we use for scratching are highly debatable. Apparently, the correct assumption was made that the album is "standing", but it still does not convince me. However, a big plus is due to the changes in the sampler, i.e. the middle, red channel: in the first part, the improvised sections were present, but the sounds fired off sounded mostly like some rustic trumpets torn off a Christmas tree. Today, they are samples contextually selected for a given track: percussion elements, synthesizers, vocals, even melody lines. It is more fun to play with it, because we no longer have the impression of destroying the song.
In addition to these novelties, a few smaller details have changed on the boards. The effects assigned to the knob are better suited, and a bit cheated at the same time - they skillfully pretend to be in full control (in practice, they've made it sound cool on its own). All three buttons on the board have been 'held down', and the predefined scratches have been divided into different rhythm units. Directional scratches were toned down a bit, their most overcomplicated, unreadable sequences from the first part were abandoned - you know, the ones that were almost impossible to play without memorizing them. All this tuning means that, when jumping from the expert level in the "one", it is worth starting with hard or even medium, to make the game feel a bit faster (because it seems a bit faster). The "powers" - rewind and euphoria - remained the same. I still insist that they are not very well thought out. Automatic crossfader with euphoria on is a trap, and rewind is officially boycotting as a piece destroyer.
The only new thing that I think is totally missed is the vocal. The authors had a very catchy "feature", and they simply scoffed at it. It's even underestimated, backstage-pushed guitar from the first part seems more sensible compared to DJ Hero 2 mixes completely unprepared for singing. We can connect one microphone: it means that the person holding it in most tracks has to sing the male part, and female. Rap by Busta Rhymes and the singing of Pussycat Dolls in the remix of "Don't Cha" are a good illustration. Who sings both parts, Doni? In extreme cases, within one mix you have to sing in four different ranges (two different rap parts and two vocals from the chorus). At times it can be mocked by gibbering in a good rhythm, but it is still a mistake. The matter is not made easier by the fact that the vocal - instead of flowing over the mix along its own track (like every club live vocal) - must reflect the DJ's achievements on vinyl 1: 1. This means unnatural, broken and repetitive parts that cannot be squeezed out without learning MIX (not a song) by heart. There is also no adjustment of the difficulty level, we get in advance similar to the normal from the Guitar Hero series. Bottom line: it may be good for drunk howls, but it cannot be taken seriously. It's a pity, because for me the microphone was one of the most important elements to check in this game.
As in the first part, the project involved several well-known names, this time they are incl. RZA, Tiesto, Deadmau5 and David Guetta. "Ambassadors" appear in their digital form and are playable. Fortunately, the sets for the game were prepared by more artists, including the returning DJ Shadow and Daft Punk (the latter for only one track, but well). The soundtrack is a healthy, aesthetic mix of various genres of widely understood electronics. There are songs from hip-hop top performers (Biggie, Nas, Kanye West, sorry for mentioning in one sentence), there is a bit of house, traditional drum'n'bass accent (in Noisia's number one, this time Dillinja), Lady Gaga and a bit mascots (Axel F vs Sean Paul). The sound of DJ Hero 2 is high-end, sexy and trendy. Another game that skillfully mixes artists from the "independent" and commercial scenes. Of course, it's hard to directly match this soundtrack to the first part: both have their stars. Someday there will come a moment when Activision will run out of ideas and it will be necessary to reach the second league, but not now. Oh, after pressing the X button in the main menu - party mode starts, i.e. the pieces fly by themselves and allow you to join the fun at any time, as in Guitar Hero 5 .
The novelties did not spare the online mode, which this time focuses on battles. There are several criteria for victory: clash on points, streaks, checkpoints, whoever wants to. Our progress is reflected in our experience levels, as well as a modernwarfare title badge set, unlocked as you progress and dig decks. The mode works fine, but I can't get into it. Music games are not about battles, it showed the failure of the great Guitar Hero 3 in this field. The creators, focused on the culture of turntablism, focused on competition, neglecting cooperation (vocals).
DJ Hero 2 is a great music game, the developers took its predecessor to the workshop and filled almost all its gaps. In 2010, it is much better to buy this game than the hundredth part of "guitars", regardless of the musical tastes: the soundtrack, after all composed of original mixes, is catchy enough to suit everyone. It is a pity that the use of the microphone has not been refined, for me this is the only serious drawback of this production. Besides, it's almost perfect. Even if you don't want to play it, fire it up to make it fly in the living room at a house party. This will make your life richer for a successful party.
Krzysztof "Lordareon" Gonciarz
PROS:
MINUSES:
Screenshots
Screenshots will help you evaluate the graphics and gameplay of DJ Hero 2.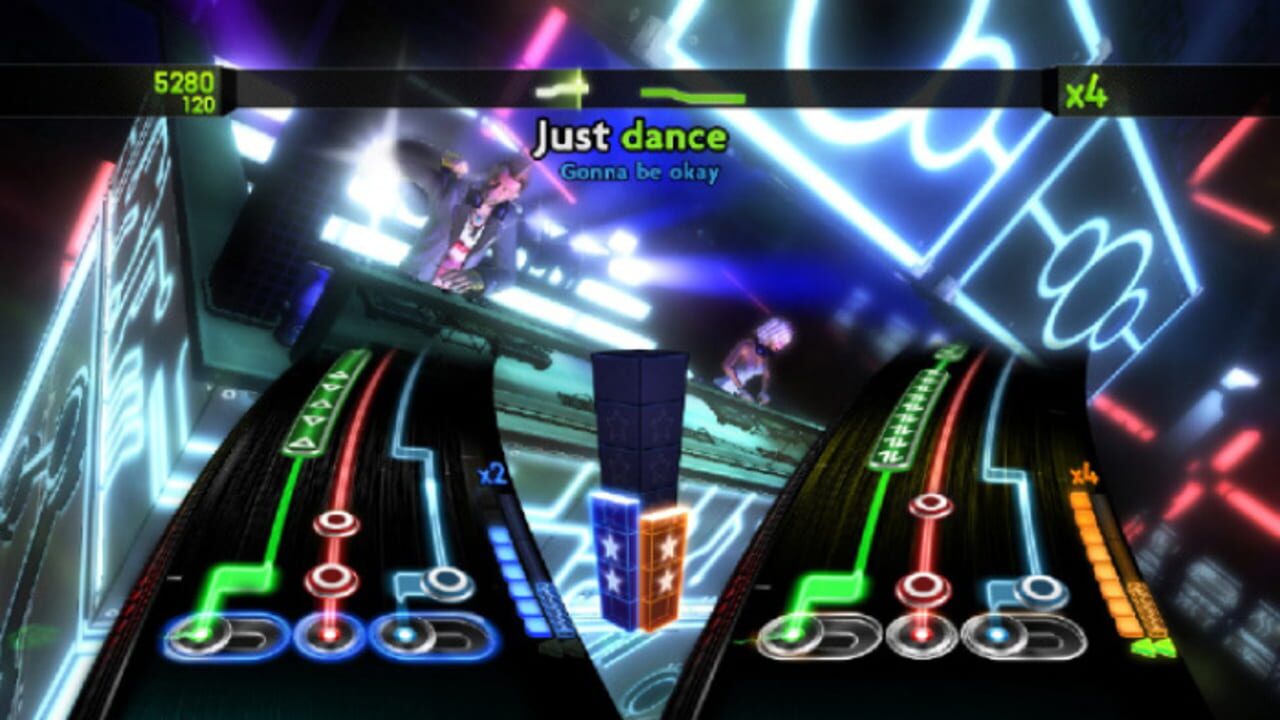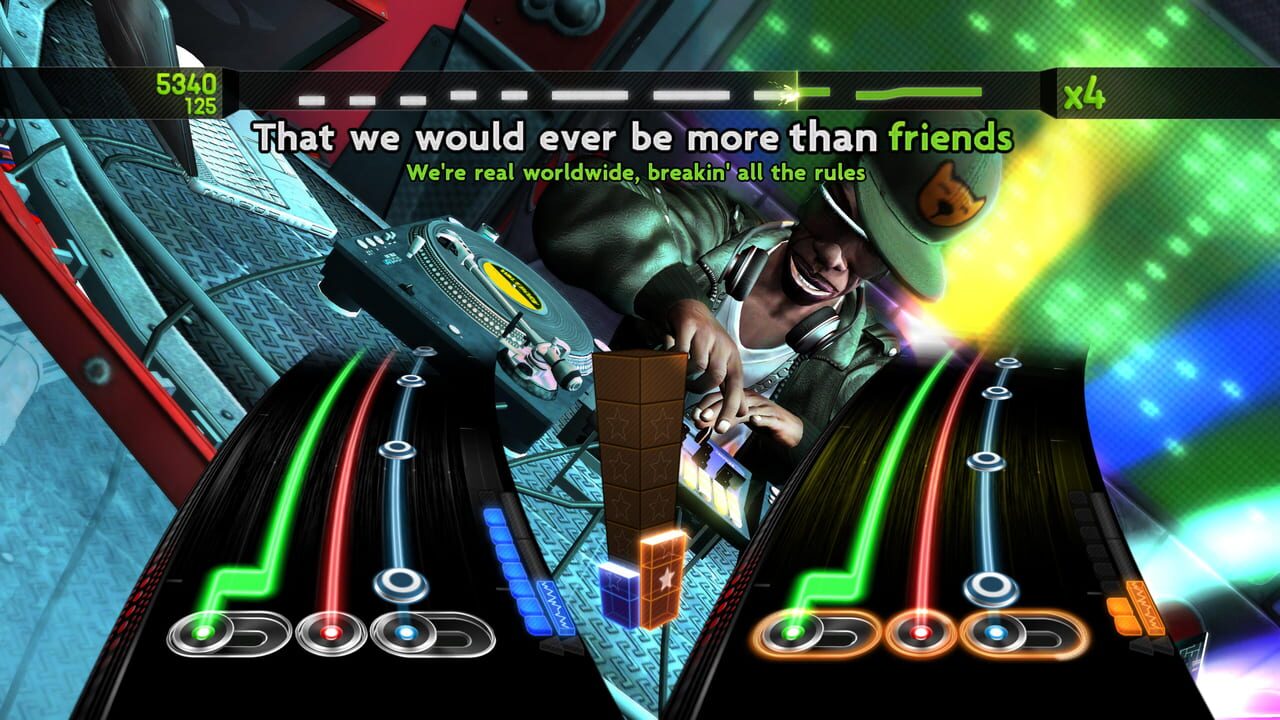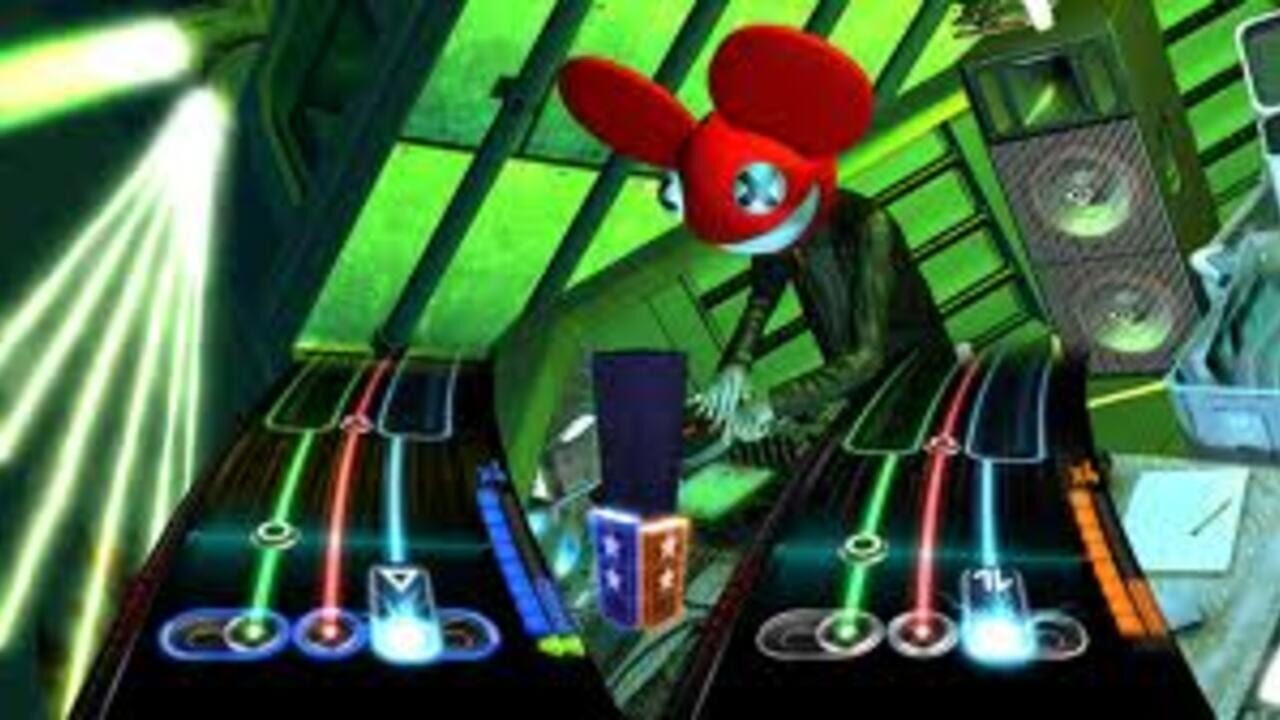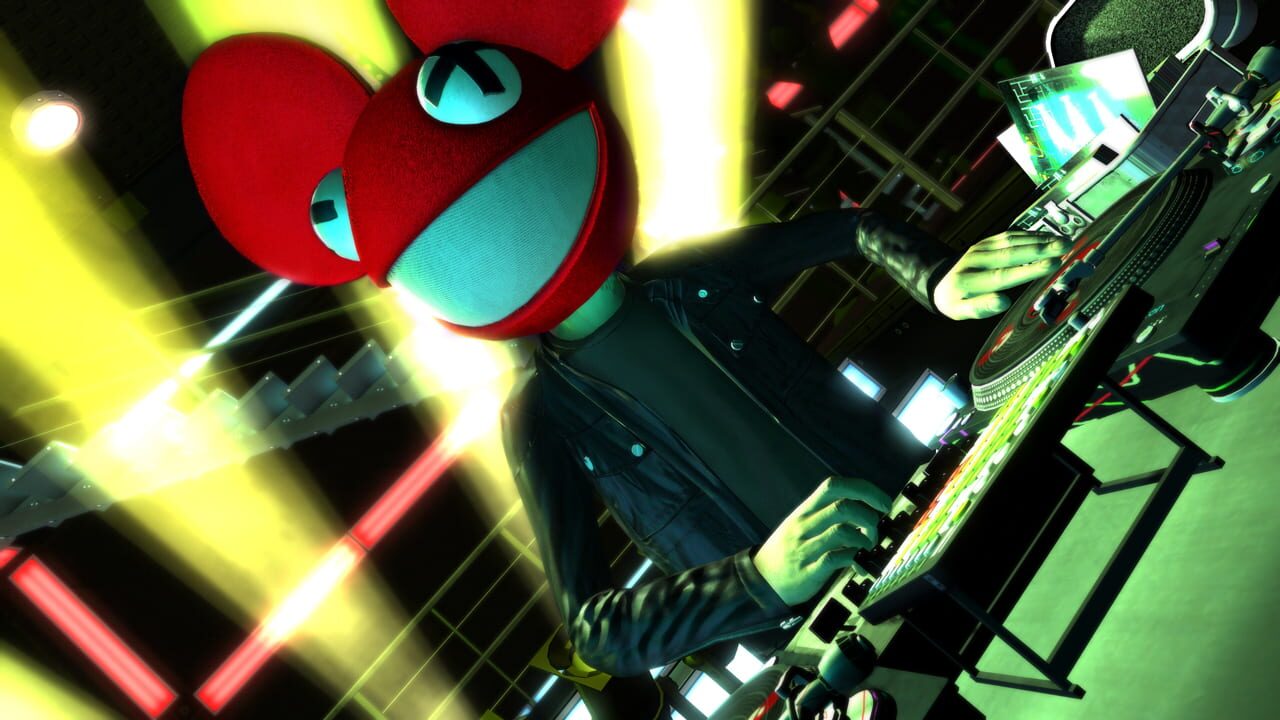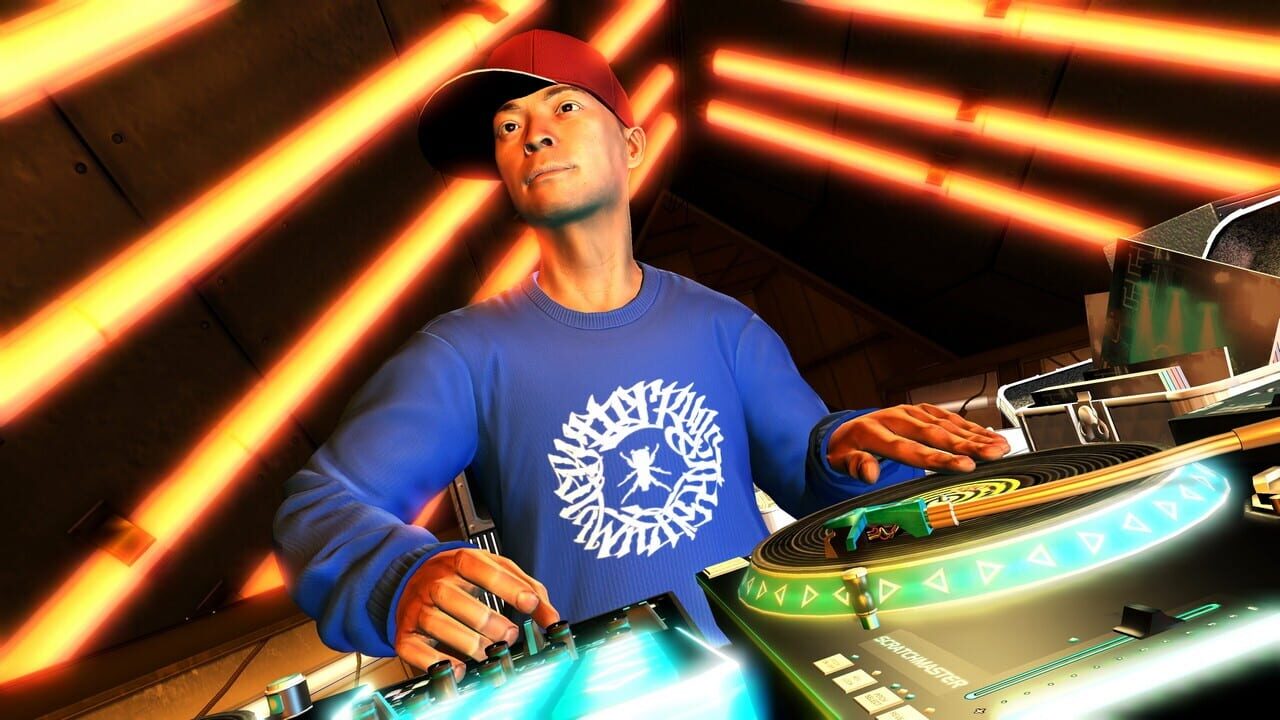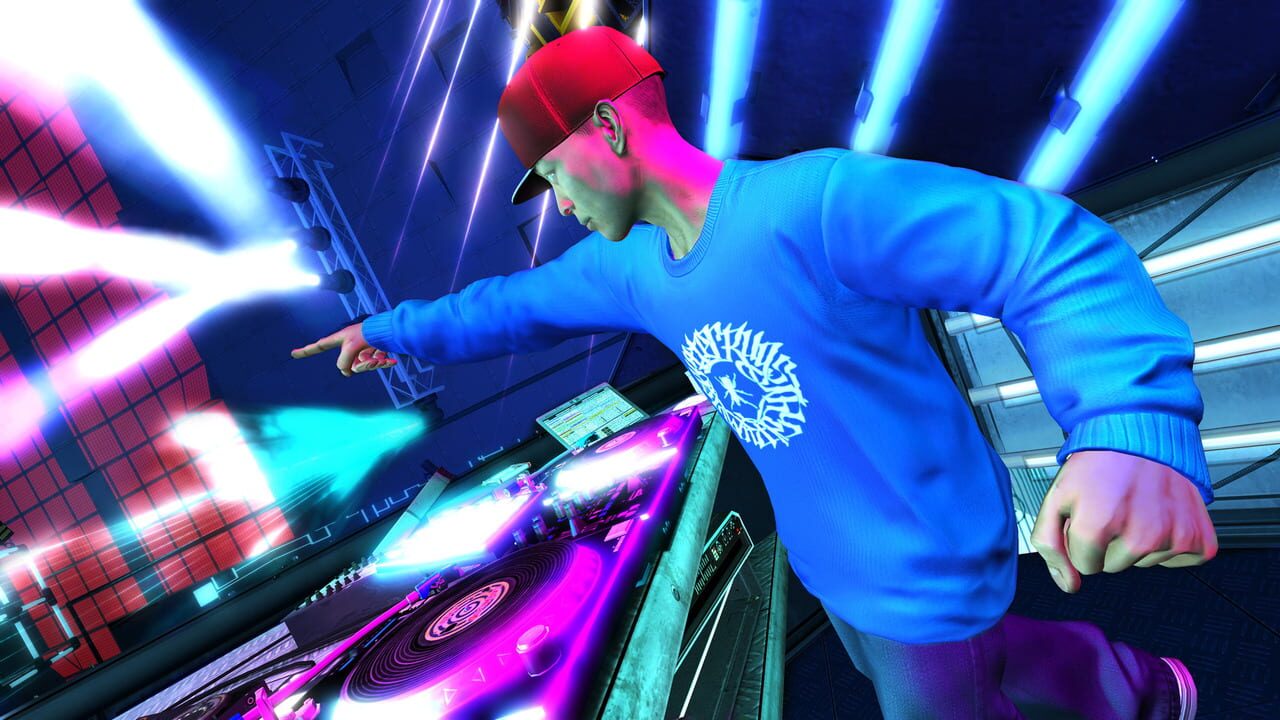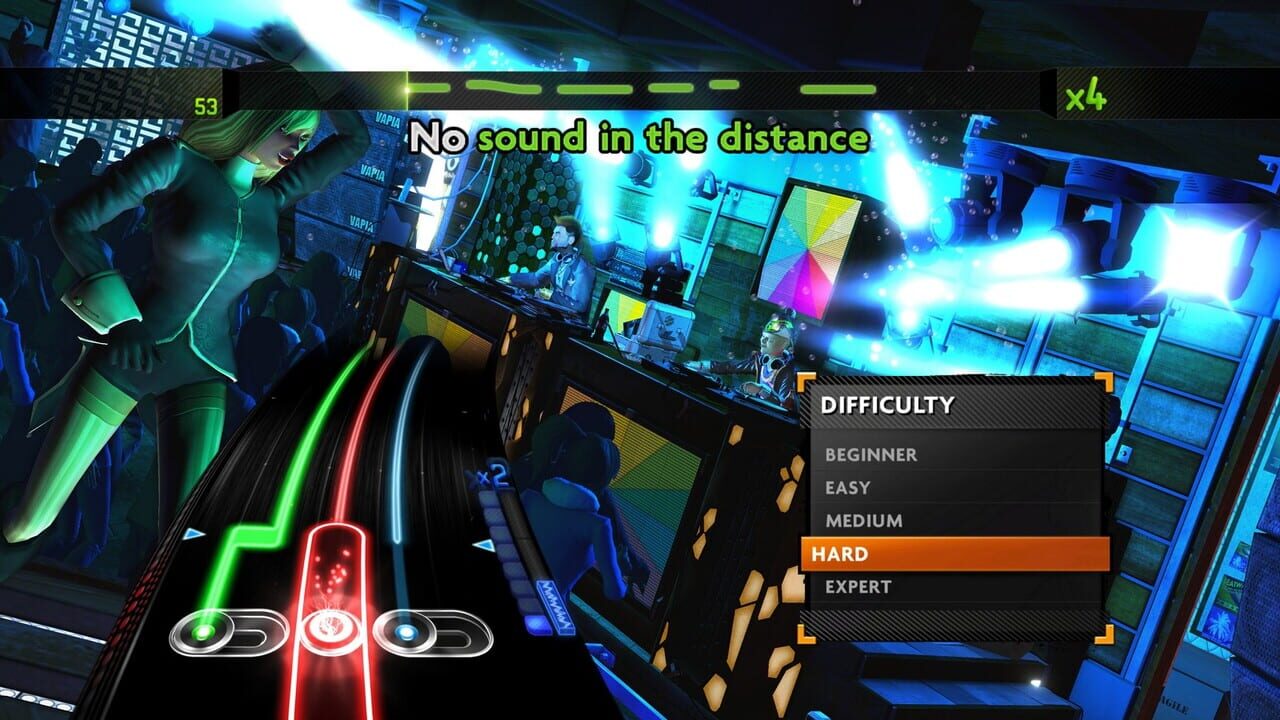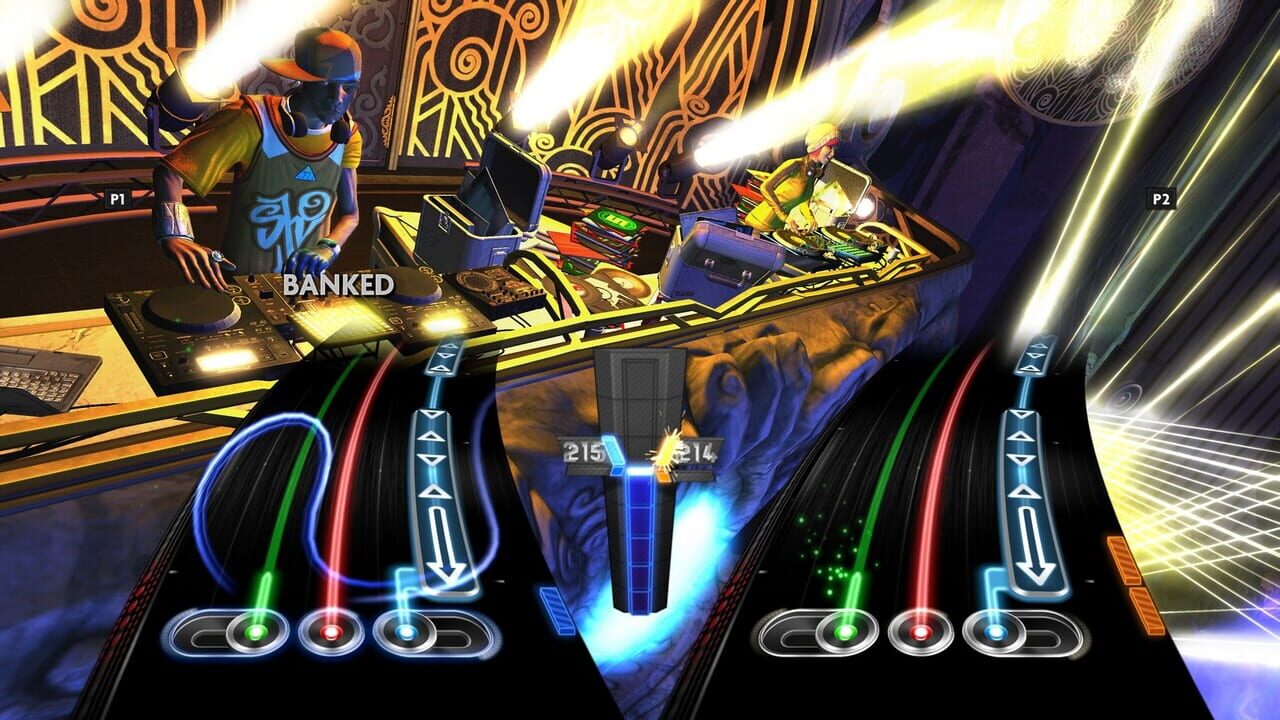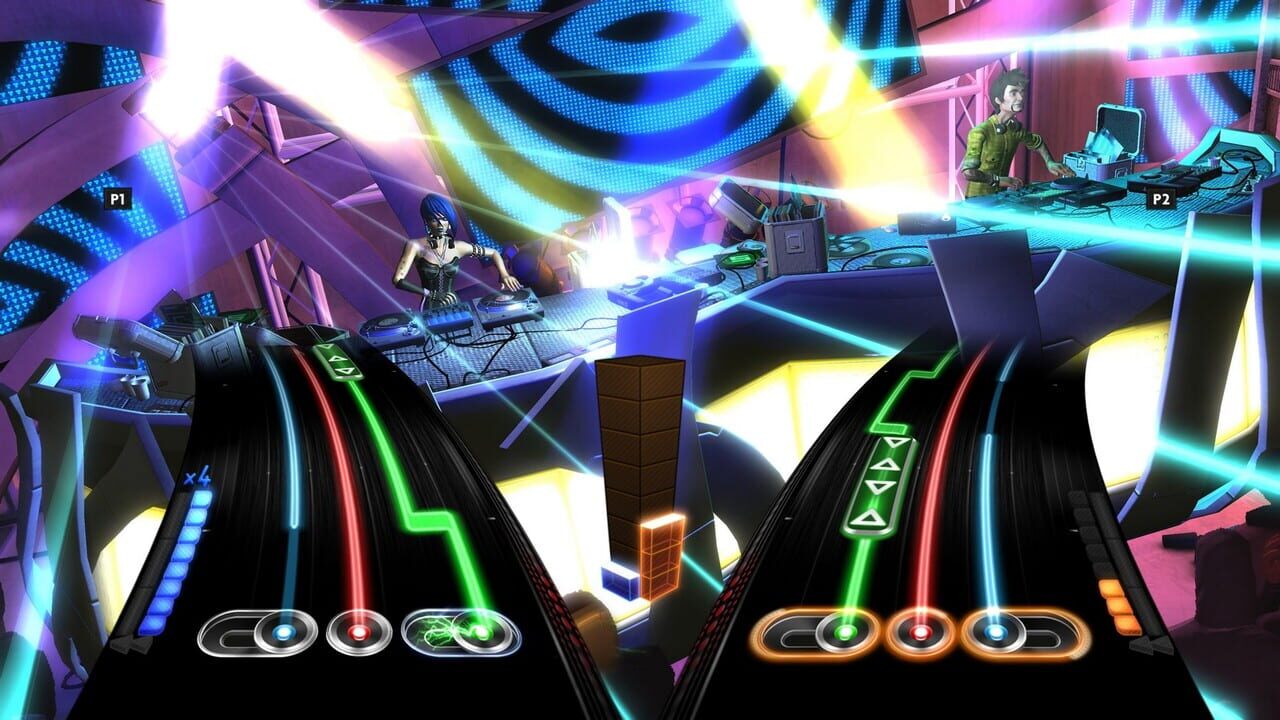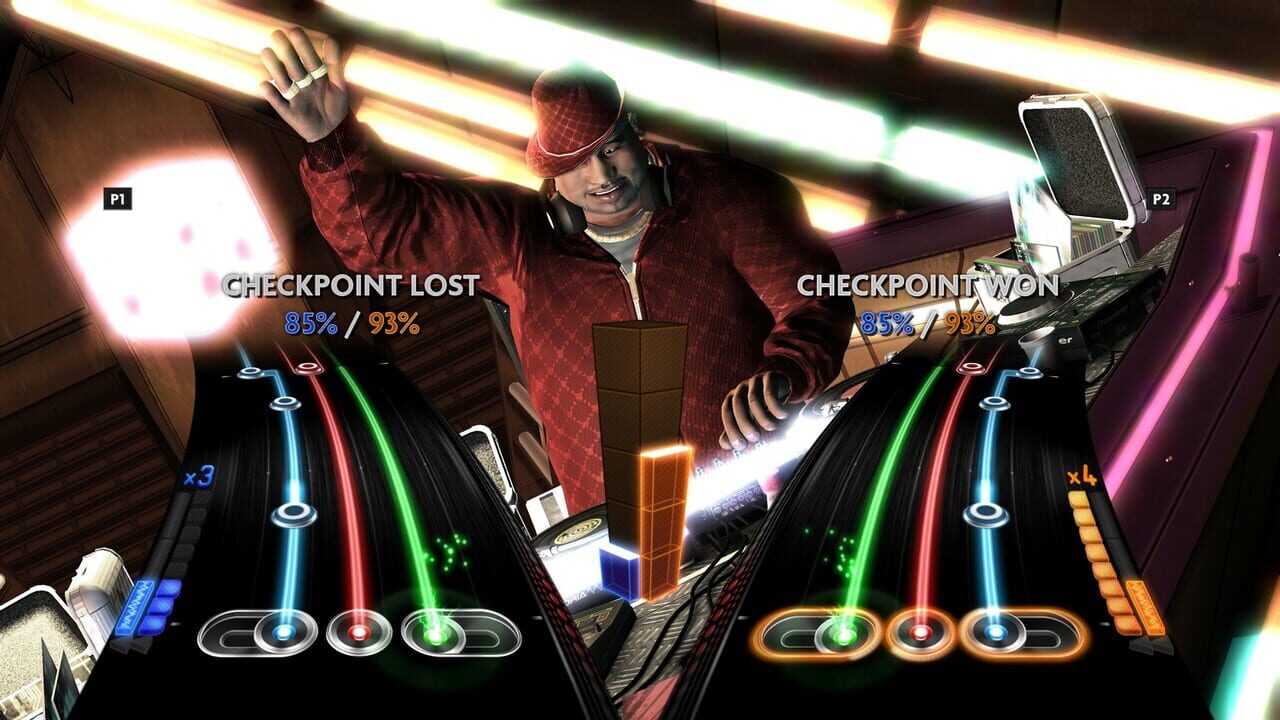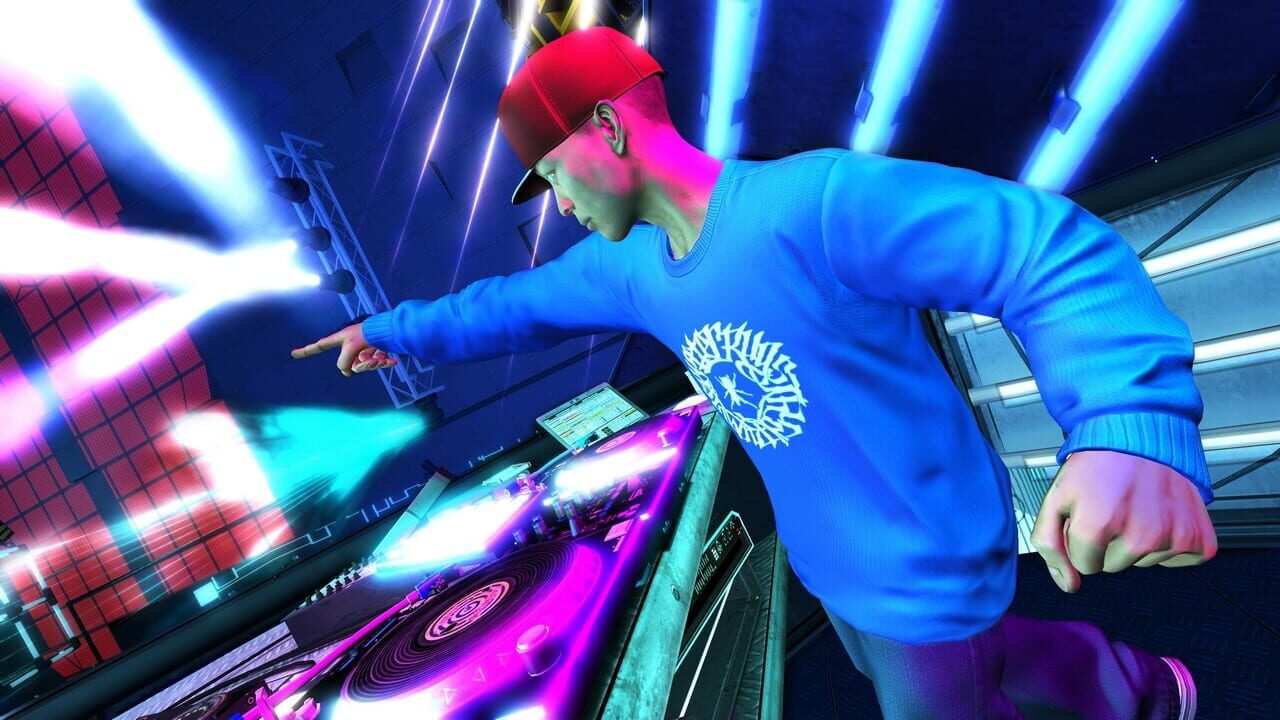 Videos
If screenshots are not enough, you can enjoy creative videos from Activision
You may also like
If you like DJ Hero 2, but you're tired of it and want something new, you can try other games.