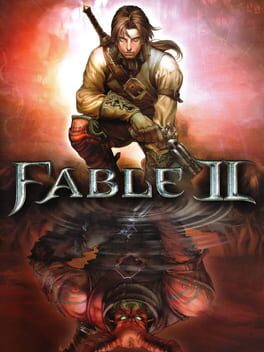 Fable II
Publisher

Microsoft Game Studios

Developer

Lionhead Studios

Release date

21 Oct 2008
Fable 2 is the second game in the fable series by Lionhead Studios, it is an open world role-playing game. It has a simple story line where the hero needs to save Albion from the evil Lord Lucian by collecting together the other three heroes to defeat him. Interactive cut-scenes are a large part of the game however the main character never speaks and all dialogue is uncontrolled. The game features a large variety of game play and freedom, allowing a player to shape the world around and the characters appearance and moral standing based on decisions throughout the game. The player can also get married both same and opposite sex and bring up children to childhood but no farther, expressions are a lot more interactive with NPC's than before
see all / fold
| AGM score | 87% |
| --- | --- |
| GameSpot | 8.5 |
| Metacritic | 89 |
expand / fold
About Fable II
Fable II is released by Microsoft Game Studios in 21 Oct 2008. The game is designed by Lionhead Studios. Fable II is a typical representative of the Role-playing (RPG) genre. Playing Fable II is a pleasure. It does not matter whether it is the first or a millionth hour in Role-playing (RPG), there will always be room for something new and interesting. Thrilling levels and gameplay Fable II will not leave anyone indifferent. The complexity of gameplay increases with each new level and does not let any player get bored.
In addition to it in 21 Oct 2008 released games such as:
In addition to Fable II, the representatives of Role-playing (RPG) games also belong:
A complete list of games like Fable II can be found at AllGame here.
Fable II is versatile and does not stand still, but it is never too late to start playing. The game, like many Role-playing (RPG) games has a full immersion in gaming. AllGame staff continues to play it.
Fable II is perfect for playing alone or with friends.
At AllGame you can find reviews on Fable II, gameplay videos, screenshots of the game and other Role-playing (RPG) representatives.
The story
This section tells the history of the world of Fable II
Set 500 years after Fable 1 but still in the land of Albion, the player is set out to help a blind seer rescue the world from a madman who wants to destroy it a create a new, purer world. The Hero has to gather together three other heroes of strength, skill and will in order for them to come together and defeat the antagonist with the help of Theresa who was the sister of the main character in the first Fable game.
Fable II - game review
Date: 2008-10-20 12:48:00
The review was based on the X360 version.
I am disappointed. The years of waiting for Fable 2 finally found their end - in the twilight, on the couch in front of the TV, the fate of the next battle from the "Peter Molyneux versus the rest of the world" series was to take place. Hour by hour, the initial excitement gave way to surprise, eventually reaching the bottom of my disappointment when I watched the end credits that same day. Yes, I took Fable 2 into one sitting.
The first cats behind the fences - you already know that it will not be pink. The latest Lionhead game is very polished in detail, beautiful, fairy-tale and in general delightful, but at the same time it is addressed to whoever it is. This is an arcade game with RPG elements, with an absurdly low difficulty level and a lot of sexual undertones. So neither for hardcore fans, nor for children. We invite casuals to the stage. And don't be fooled by "we're exactly between casuals and hardcore" talk, because there is simply no game here. The whole thing goes by itself in a few days (let's assume I insisted on doing it in one), and our role in this process is purely instrumental. We press buttons and - which we would not press - and so we move on. Opponents fall like flies, it is impossible to die, and all types of weapons and skills decimate enemies with BFG bang.
The game is very similar to the first part. Given the passage of time and technological development, even visually it is practically the same. And very good, because most of the advantages of Fable 2 are the elements carried over from the original. Molyneux said in an interview on E3 that in his previous games he got carried away with refining specific elements (features) and thus forgot to look at the whole thing. Moth-buoys, because his latest game is just such a set of interesting attractions, between which some gameplay was casually thrown. Here is a dog, here is a wife, here is work behind a bar, here is buying real estate again. I think I represent the vast majority of "real" gamers, saying we prefer epic dragon battles and powerful artifacts to house keeping and dog walks. At least in games, of course. And here? There are practically no fights with bosses, 90% of players will not find any legendary weapons (because, and why, the usual one is enough for everyone), and the fairy-tale * momentum * was lost somewhere between the lines. The specter hangs over us, the specter of casuali. I'm really for every mother, wife, and lover to get past Fable without too much stress, but I'm starting to get into trouble when I can't get more out of this game than they do. And so, there is only one conclusion: one was better.
The story presented in Fable 2 is a slightly disassembled reworking of the original. We start as a "regular" from the gutter, meet a mentor, listen to the obligatory talk about destiny, heroes and farting, then, armed with new strength, we go to defeat the big-evil, madman who wants to take over the world. And we have a dog. That's basically it - don't expect any twists and turns, be more ready to repeat the narrative tricks of the first Fable . Lest it were - I take this fairy-tale convention as much as possible. I even agree that the plot cannot be overdone in such a framework. But. The great start to this game is treacherous. Everything is slow, schematic and painfully predictable afterwards.
The development of the character follows very similar rules as in the first part. We gain experience for which we buy skills. Our decisions are then reflected in the hero's appearance: if we develop sword combat, he will become packed like a Pudzian, and if we go magic - blue glyphs will appear on his skin. His appearance also reflects our attitude in the game world: a good hero will always be cheerful and friendly, while the evil one will start to repel with unhealthy skin color, an ominous smile and possible horns on the forehead. Nice, although apart from the introduction of a few new variables (eg Purity of character) nothing new in this regard has been invented. When it comes to the overall fun with the appearance of the hero, all its components (including clothes stores, visits to the hairdresser) have one basic disadvantage: they are ugly. Or was it just me who had a problem? Maybe I just wasn't able to create a hero who wouldn't annoy me with his appearance?
Okay: instead of fighting the casual nature of the game, let's try to embrace it. Many of the elements of Fable 2 have a fairly experimental design, everything is carefully thought out and there is no blindly adapting to the framework of the "genre". Let's start with the controls - we have three buttons corresponding to three methods of combat: melee weapons, firearms and using magic (here, a selection of some quite practical spells). How we use them is up to us. There are practically no situations where one technique is more effective than another under the circumstances. After all, casuale would not get it right. So we can go through the whole game by tapping one button, we can combine and alternately tap three. Fortunately, "advanced" tricks fit here and there, such as a block-breaking sword attack or aiming a pistol in FPP mode. Overall, the combat system is cool and works great - it's so effective that it wins all the battles for us.
Another experiment for Peter is to not have a minimap and replace it with a luminous thread that unfolds in front of the hero's legs, showing the way to the active point on the map. It takes some getting used to, but it's actually not a bad thing. At the beginning, everyone reacts negatively (checked on 4-5 people), but it's worth giving this idea a chance. For me, for example, the lack of a world map in the menu is much more irritating - instead we only have a list of locations. It's nonsense, but I like to have a bigger picture of the land in front of my eyes, the fate of which I am currently deciding.
And we have a dog. Its function is twofold - on the one hand, it helps a lot in finding buried treasures and will save you from time to time during the fight, on the other hand, it's just a cool buddy. I had Tamagotchi in elementary school, so I know what it's like. We can play with him, praise him, scold him, and make funny gestures towards him. Very nice, though ... as I mention Peter's arguments about love (so often confused with desire ;-( ...), I want to laugh a bit. The dog is, however, wagging its tail and barking, it does not bother, the added value is ticked off. further.
A natural reaction to the bomb "I passed in 1 day" is the allegation of not completing side missions. Truth. During the main plot, we are forced to deviate a bit from it a few times in order to be able to develop the story (collect more Fame points), but in fact most of the sub-quests remain fully isolated - and we can return to them even after finishing the game. Mostly they are cool parables about the funny people of Albion and their problems, and often we are faced with some moral choice. Almost all quests can be solved in more than one way, although the differences are sometimes purely cosmetic (we leave the dungeon and decide whether to tell the client the truth or lie - there is a choice, but it does not contribute anything to the game). Only you know what? I completed all the "story" side missions the next day. All I have left are collections to collect (silver keys, gargoyles, and demon gate) and a few mini-games. All of these missions are… absurdly easy. Once we're an aging superhero, fighting beetles feels a bit offensive. And there are as many types of opponents as a cat cried (or a dog). Beetles, Hobbes, Bandits, Werewolves, Undead, Big-Bad guards… forgot something? Probably yes, but you feel the scale.
It was said that interaction with NPCs would grant Fable 2 immortality. That big sandbox where we can buy any real estate, sleep with every inhabitant of every village, have a kid and so on. You have to pay back to Peter that he delivered what he promised. Maybe it's just an exaggeration that persuading someone to get married takes less than 5 minutes. But. All this can be done, the only question is - what for? What drives us to act in RPG? Gold and experience! Why do we need them? To have better weapons and defeat stronger opponents! Oops. Ha ha, I still drink to the difficulty level, but you can see for yourself how it all comes together. We have no motivation to build castles out of this sand, we need to turn off all RPG instincts and start looking at Fable as an incarnation of The Sims . It works well for this role, but is that what you want when you go to the store for the game?
An interesting element of the program is the multiplayer, and more specifically the co-op on one console. In the old fashioned way of the classic slot machine beat'emups. Can i join? Cool, sit down. You don't even need to insert a coin. The character for the second player can come from another save or be generated while you wait. When the two of us play, the camera works a little differently and does a great job presenting the action. Unfortunately, our test version did not allow co-op via Xbox Live, so for now this functionality remains a secret.
While this shouldn't be the case, the binding is one of the main advantages of the Fable 2 . Unfortunately, the first moments spent in snow-covered Bowerstone in the introduction are probably the most atmospheric of the whole - technically everything is on an equal level, but if we talk about this "something", the later phase of the game leaves you unsatisfied. Fable's charm remains, perhaps there is not enough variety here. Almost all areas are made up mostly of forest - at first glance, it does not differ from one another. And the cutscenes on the game engine blow a little bit, the characters are stiff and do not express any emotions. The sound is sensational, without any "buts". Both the music and the voices of the actors fit perfectly into the convention, and effectively help weave this fairy tale. Indeed, without such good sound, Fable 2 would lose a lot, a lot.
I don't remember ever having such a problem with the rating of the game. For a week now, I have been following questions and doubts - maybe I missed something? Maybe I'm not thinking progressively enough, I'm confused with references to real RPGs and close myself to news? Maybe! However, I think that you also have a similar approach to this matter. I wanted a game that would draw me in for a long time, in which everything would have a purpose and which would slowly reveal its secrets to me. I got a two-day affair and I don't even want to call back. It's worth playing Fable 2 . But it's not a game of the year contender.
Krzysztof "Lordareon" Gonciarz
PROS:
MINUSES:
Screenshots
Screenshots will help you evaluate the graphics and gameplay of Fable II.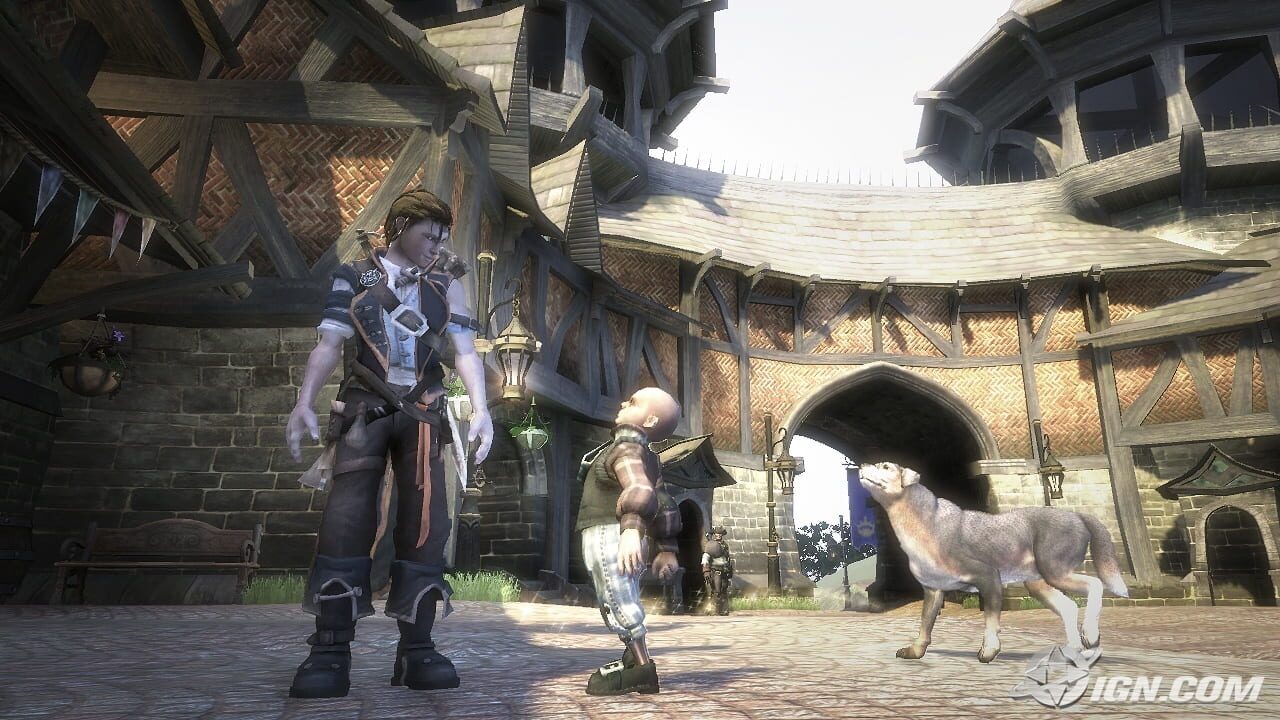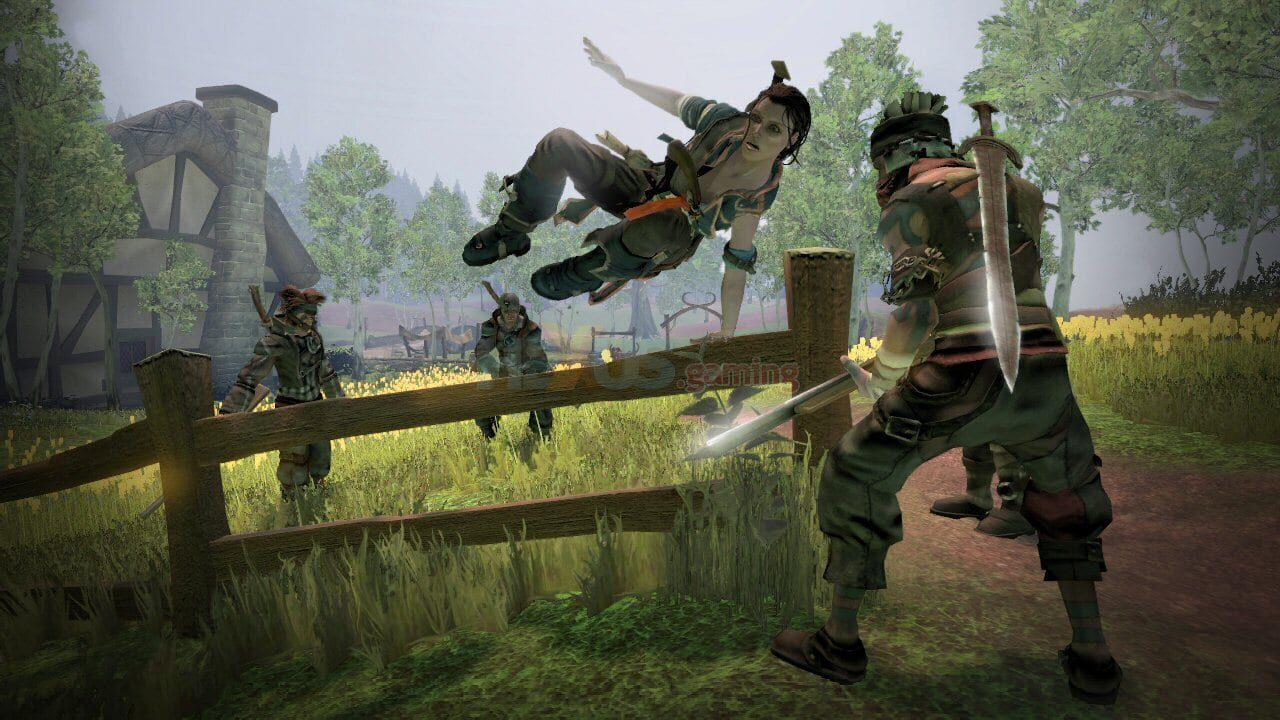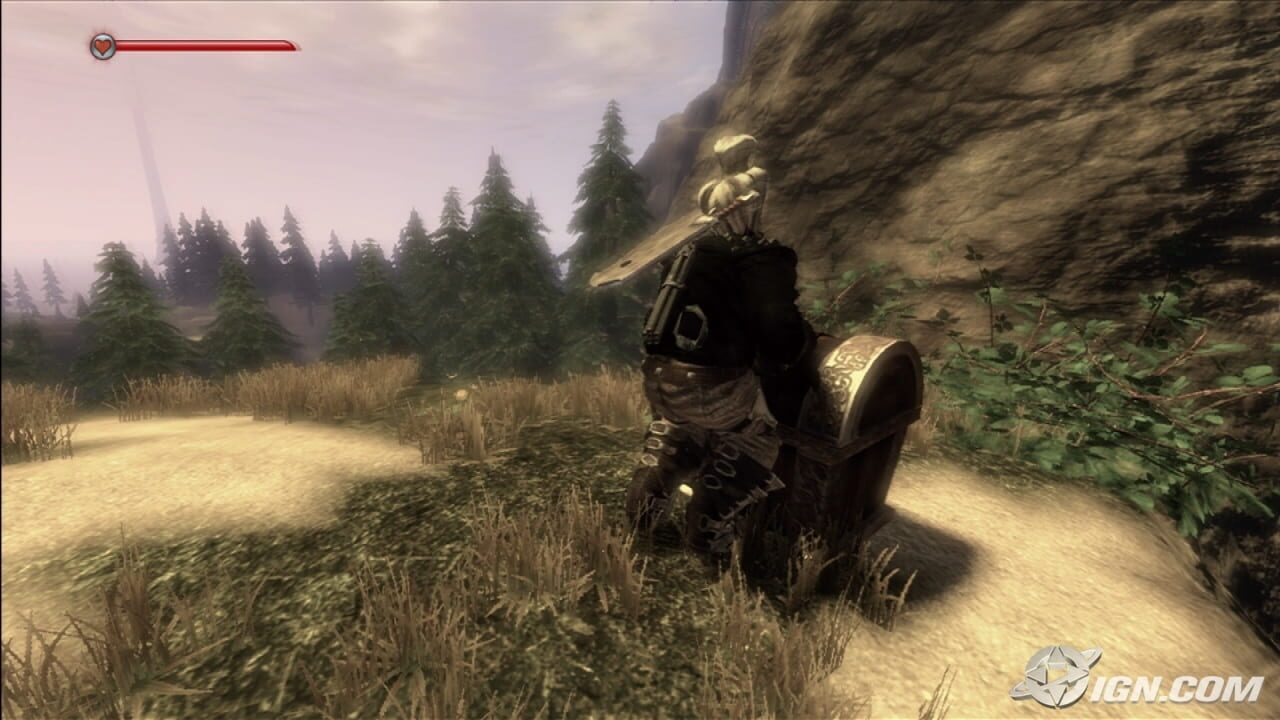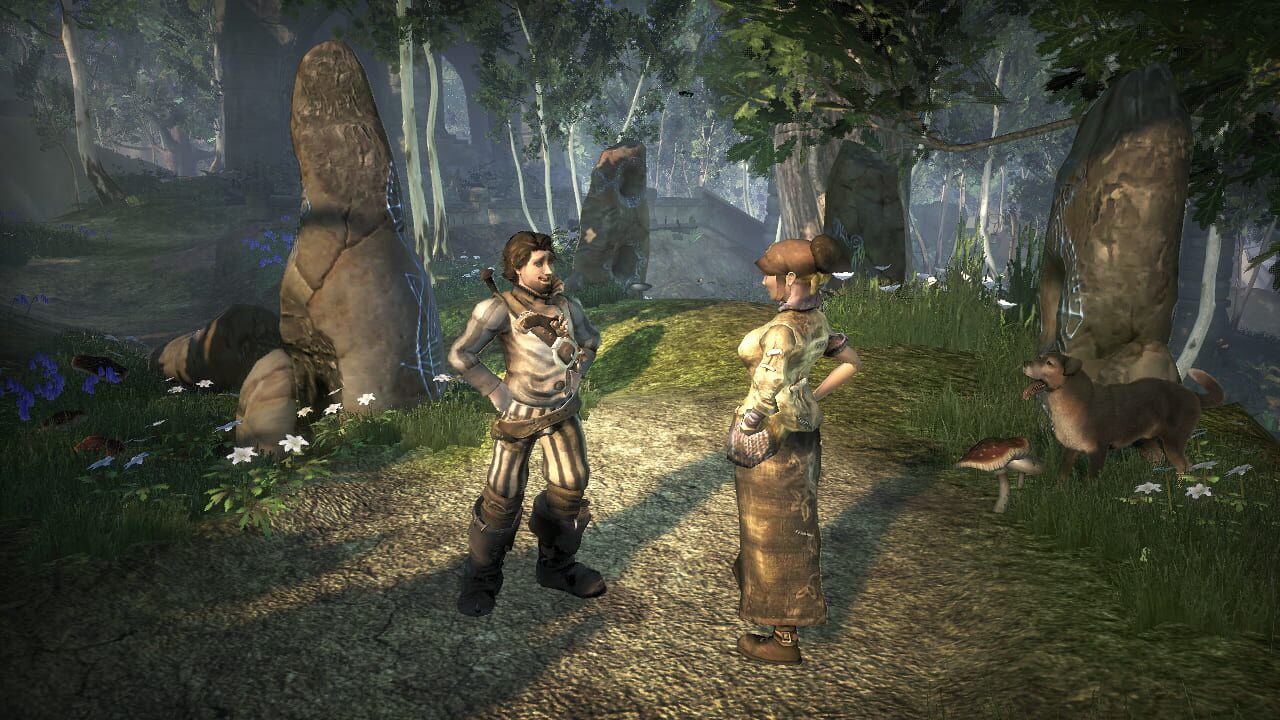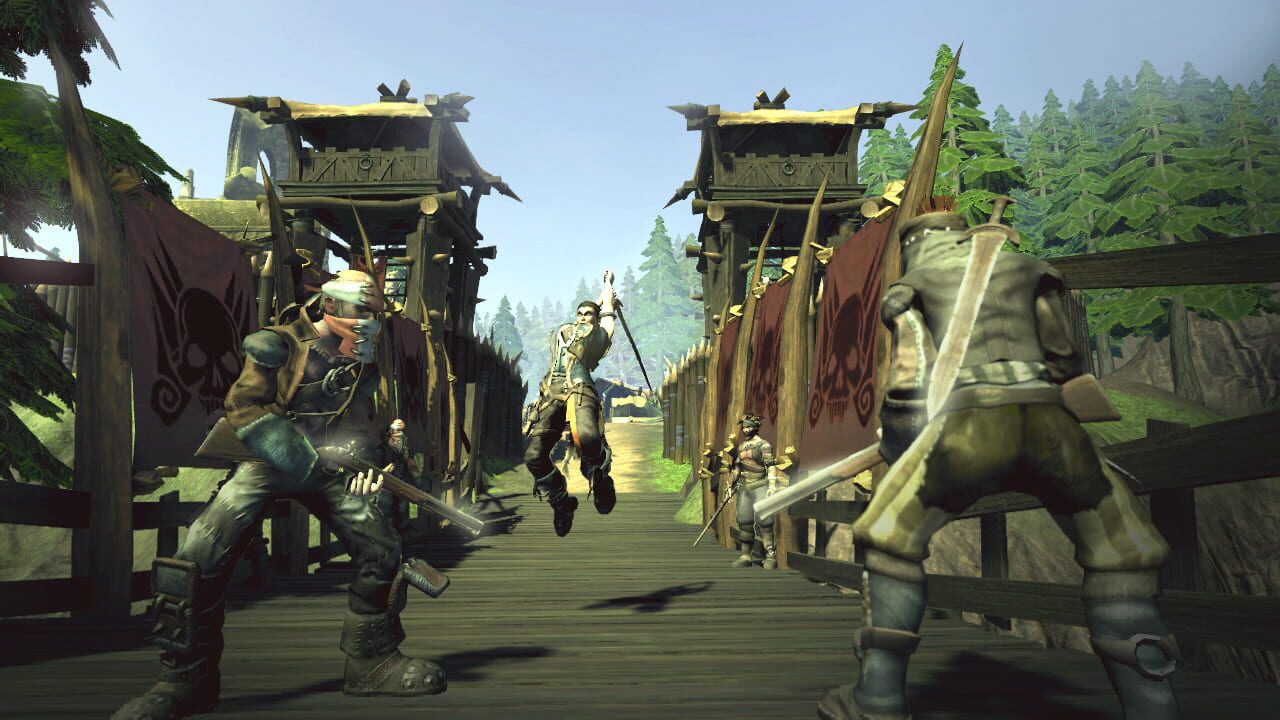 Videos
If screenshots are not enough, you can enjoy creative videos from Microsoft Game Studios
Streams
But that's not all! We also carefully prepared the best strips from Fable II.
You may also like
If you like Fable II, but you're tired of it and want something new, you can try other games.