Far Cry
Publisher

Ubisoft Entertainment

Developer

Crytek Frankfurt

Release date

23 Mar 2004
Detestable shows up in Far Cry®, a tropical island heaven. This modern, profoundly point by point activity shooter crosses class limits and the new levels are amazing, and marine specialist Jack Carver reviles the day he set foot on this island. Seven days back, a meddlesome columnist named Valerie offered him a practically extraordinary add up to go with her to this immaculate island. Not long after their appearance, be that as it may, they are welcomed by big guns discharge from a strange volunteer army power, the vessel is pulverized, the Moneten clearly go down the channel and the enchanting Valerie has vanished, and Jack is confronted with a multitude of hired soldiers in the wild of the island and just has a pistol and his will to endure. However, the further he gets into the rich wilderness, the more strange things get. Jack experiences an insider of the volunteer army and finds out about the awful aims of the soldier of fortune power. He presents Jack with an awkward decision: take up the battle against these dangerous hired soldiers or sanctify all of mankind through the tricky task of a crazy person of everlasting damnation.Experience the Far Cry Engine - This carefully definite cutting edge motor sets the bar for activity - Games higher and offers, in addition to other things, protected polybump mapping, progressed ecological and character material science, demolizable scenes, dynamic light impacts, 'motion-captured' livelinesss and reliably encompass sound.Unparalleled firearm fights a ways off - battle toward the finish of the earth with Far Cry's exceptional 800-meter vision framework. Watch adversaries from a separation with your movement touchy binoculars. At that point pick your assault strategies - from incognito expert sharpshooter assault from no place to ballistic hand-to-hand firefighting - and everything in the middle. Recorded, complex AI strategies - no battle resembles the other with Far Cry's unusual, insightful AI soldier of fortune units that utilization propelled bunch strategies , Snipers, stalkers, scouts and grenadiers assault you from any separation and shooting edge and dexterously utilize the territory in facilitated assaults. Administrators will even call for fortifications ashore, water, or from the air. Multi-faceted battle activity - ace a wide assortment of battle circumstances - close battle, long-run shots, focusing on strategies, sneaking tasks and driving aptitudes in indoor and open air situations. Adrenaline-filled air - a game has never been so emotional and practical in a tricky island idyll, with inconceivable light and shadow impacts, versatile foundation clamor and climate impacts.
see all / fold
| AGM score | 92% |
| --- | --- |
| IGN | 9.2 |
| GameSpot | 9.2 |
expand / fold
About Far Cry
Far Cry is released by Ubisoft Entertainment in 23 Mar 2004. The game is designed by Crytek Frankfurt. Far Cry is a typical representative of the Shooter genre. Playing Far Cry is a pleasure. It does not matter whether it is the first or a millionth hour in Shooter, there will always be room for something new and interesting. Thrilling levels and gameplay Far Cry will not leave anyone indifferent. The complexity of gameplay increases with each new level and does not let any player get bored.
In addition to it in 23 Mar 2004 released games such as:
In addition to Far Cry, the representatives of Shooter games also belong:
A complete list of games like Far Cry can be found at AllGame here.
Far Cry is versatile and does not stand still, but it is never too late to start playing. The game, like many Shooter games has a full immersion in gaming. AllGame staff continues to play it.
Far Cry is perfect for playing alone or with friends.
At AllGame you can find reviews on Far Cry, gameplay videos, screenshots of the game and other Shooter representatives.
The story
This section tells the history of the world of Far Cry
Freelance mariner Jack Carver is cursing the day he ever came to this island. A week ago, a brash female reporter named Valerie had offered him an incredible sum of cash to take her to this unspoiled paradise. Shortly after docking, however, Jack's boat was greeted by artillery fire from a mysterious militia group swarming about the island. With his boat destroyed, his money gone, and the gorgeous Valerie suddenly missing, Jack now finds himself facing an army of mercenaries amidst the wilds of the island, with nothing but a gun and his wits to survive. But the further he pushes into the lush jungle canopy, the stranger things become. Jack encounters an insider within the militia group who reveals the horrific details of the mercenaries' true intentions. He presents Jack with an unsettling choice: battle the deadliest mercenaries, or condemn the human race to a maniac's insidious agenda.
Far Cry in the test - first-class first-class first-class shooter from Germany
Author: Petra Schmitz
Date: 2004-04-21 10:44:00
Beautiful, demanding, huge: We are thrilled! Our test for the first-person shooter Far Cry refers to the USK-tested German full version.
if hardware editors accept the long way from the other part of the building just to watch a game with their colleague, then it has to be a graphically impressive product. When screams of desperation echo from the neighboring office, the title seems difficult. And when even die-hard testers keep saying "No, how cool is that?", It suggests an extraordinary program. Far Cry is that program. This month, the first-person shooter from Coburg delivers what it had promised in so many previews - namely to be great. And that despite minor design blunders and limited memory functions. We pay due respect to the exceptional title by dedicating the biggest cover story in over four years to it.
Young, female, missing
Jack Carver, your alter ego, is sailing the South Pacific as the captain of a tourist sailboat. When he brings the pretty Val to a remote group of islands, however, the tranquil existence is suddenly over.
Jack's boat falls victim to a missile, he falls into the water and Val into the hands of the megalomaniac Doctor Krieger. The scientist experiments with the genetic makeup of humans and animals in order to breed the ultimate fighter.

Because Jack is firstly pissed off and secondly a hero type, he sets out to stop the Doc and (very unselfishly ...) to free Val. He receives support from the CIA agent Doyle, who was smuggled into Krieger and gives the hero hints by radio. The fact that in the end nothing is as it seems at the beginning doesn't make the thin story thicker, but Far Cry doesn't want to impress with narrative depth either. But through the finest graphics, action and variety.
Nice to scream
Far Cry optically overshadows everything that has been there before: Dense jungle covers a large part of the island world. A light wind lets the branches of the trees gently rock. Realistic reflective waves hit the beach and fish bubble underwater. At night, fireflies whiz through the woods, while colorful birds circling during the day.
In buildings, swinging lamps cast ghostly shadows on shiny metal surfaces. Even the lens of the sniper riflescope shows (in the weapon model) the actual horizon instead of an artificial one.
Real island world
The hunt goes through 20 huge levels. Most of the time, Far Cry combines outdoor and indoor areas (research buildings or warehouses). Occasionally a section is even spread over several islands.
Other programs simulate the distance through landscape textures glued to the edge of the level. In Far Cry, on the other hand, you often see a distant place at the start of a mission - such as a mountain peak. And after a good hour you are actually standing there and can look back at your starting point. Rarely do the scenes consist of one, but then large, island or a complex of buildings.

Most of the time there are some alternative routes you can take. So you can always cover parts of the water in a gunboat. Or you can hike your way through the jungle. In some places paragliders are waiting, with which you can fly over a few hundred breathtaking meters. Or you can use jeeps to heat up narrow paths.
Thanks to the excellent level design, you seldom notice that the resulting feeling of freedom is only being fooled into you: Anyone who tries to circle an island completely or to wander too far by land will be killed by a combat helicopter. You will be warned beforehand on the water, but not on land. In most cases, however, the terrain already limits you: many slopes are simply too steep and high to climb or climb. But as already said: The subjective feeling of freedom is completely different due to the large maps and extreme visibility.
Shooting is almost always possible
All vehicles can be controlled in two ways: in the exterior and in the cockpit view. In the case of the speedboats and jeeps, we recommend the outside view in order to have a better overview - even if leaves block your view in the jeep, depending on the camera angle setting. As the driver, you operate the on-board cannons in both modes of transport. This is illogical because the guns are a good meter away from the steering wheel, but it makes steering a lot easier.
If you travel by rubber dinghy, paraglider or forklift, you can even make use of your handguns from the first person perspective - here, fun finally triumphs over realism. The only thing you cannot shoot is in the truck and while swimming or diving.
Attention! Contains lead!
Even without a stand, Jack is a serious opponent. A machete, eleven lead blows and three types of grenade (explosive, blinding, smoke) take care of this. Six of the latter will fit in your backpack.
You are only allowed to carry four other weapons: such as machete, M246, sniper rifle and rocket launcher. Important for any lead: if Jack lies down, he can aim better. For the highly sensitive precision rifle, it is also advisable to hold your breath (press the space bar). Almost every villain who has passed away leaves a gun and some ammunition, and there is often a larger arsenal waiting in the camps. In many places you will also find stationary guns.

The successful physics engine also comes to your aid: pushed barrels roll down hills and bury opponents, explosive containers hit explode with powerful pressure waves and bring ruins to collapse. Speaking of »push« and »waves«: gunboats set on sand can be pushed back into the water with a little effort.
Agent games
Besides sustained fire, Jack has a few gimmicks up his sleeve. The binoculars are the most important. With it you search the terrain in front of you every few hundred meters over a large area. The miracle thing detects all opponents - thanks to motion detectors, even those hidden behind a bush.
The luxury binoculars only fail on rocks or walls. The locations of the adversaries are now permanently noted as green dots in your radar display - even if they are no longer in your field of view later. The explanation: Doctor Krieger has built a tracking transmitter into every guard and creature.

If a villain has heard something suspicious, their radar dot will turn yellow. Once he has discovered you, it becomes orange. And if it is red, the opponent (and usually the comrades around) will actively advance against you. In camps in particular, the colored display helps you to circle safely through the buildings. The interaction of binoculars and weapon is also vital: track down opponents through the visual aid, note their position and turn them off with a volley.

The watcher also serves as a directional microphone if you want to eavesdrop on conversations. They are often not important, but they are funny. Flashlight and a combination of night vision device and infrared camera complete the equipment.
Saving prohibited
Like Sam Fisher in Splinter Cell 2, Jack doesn't take much. After all, he can foster his health with medipacks and protect himself with Kevlar vests. Unusual: the stamina display. When you run, jump, or dive, the bar empties. If it sinks to zero underwater, you drown.

If Jack dies, you may only select one of the save points set by the game. This is not too tragic as these points are rarely more than five minutes apart. But at least in the level "regulator" (middle of the game) we would have longed for one or two points more. According to Karsten Lehmann from Ubi Soft, a quicksave patch that did not make it into the retail version should be submitted on the release day. However, since we have not yet been able to test it, it is not included in the rating.

You can read the entire article in GameStar issue 05/2004 or online as pfd in the magazine archive.
Screenshots
Screenshots will help you evaluate the graphics and gameplay of Far Cry.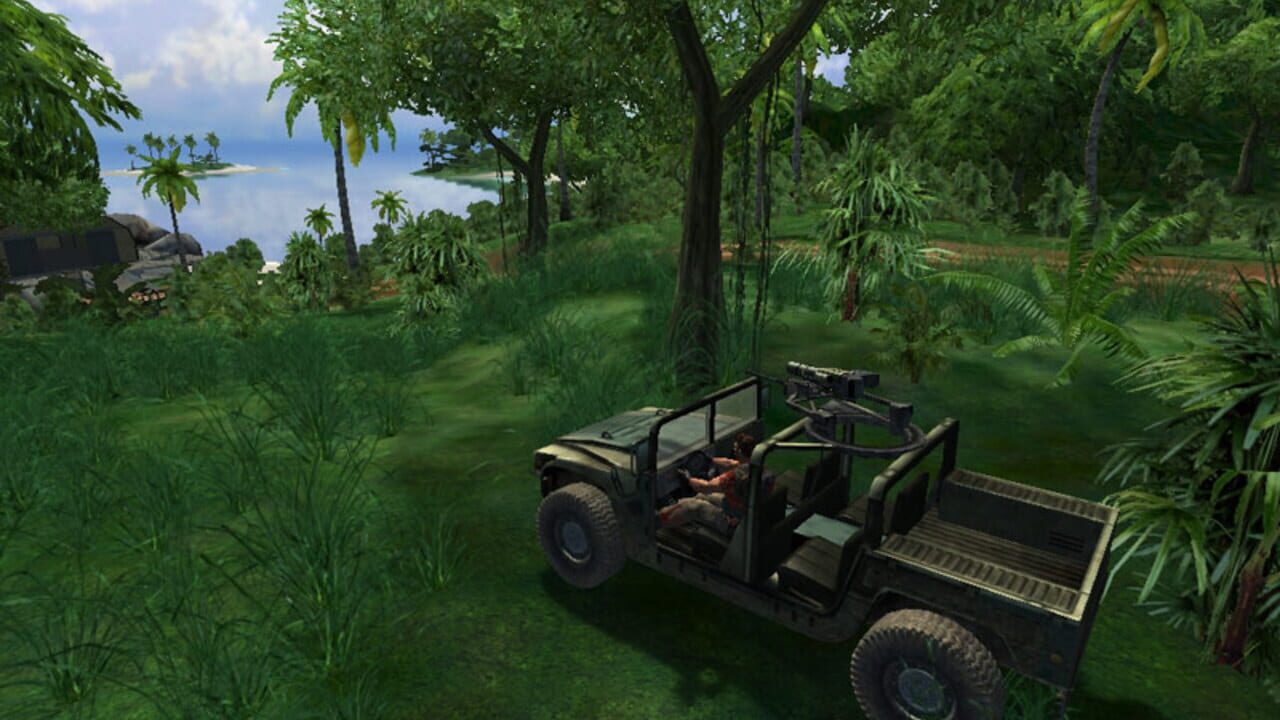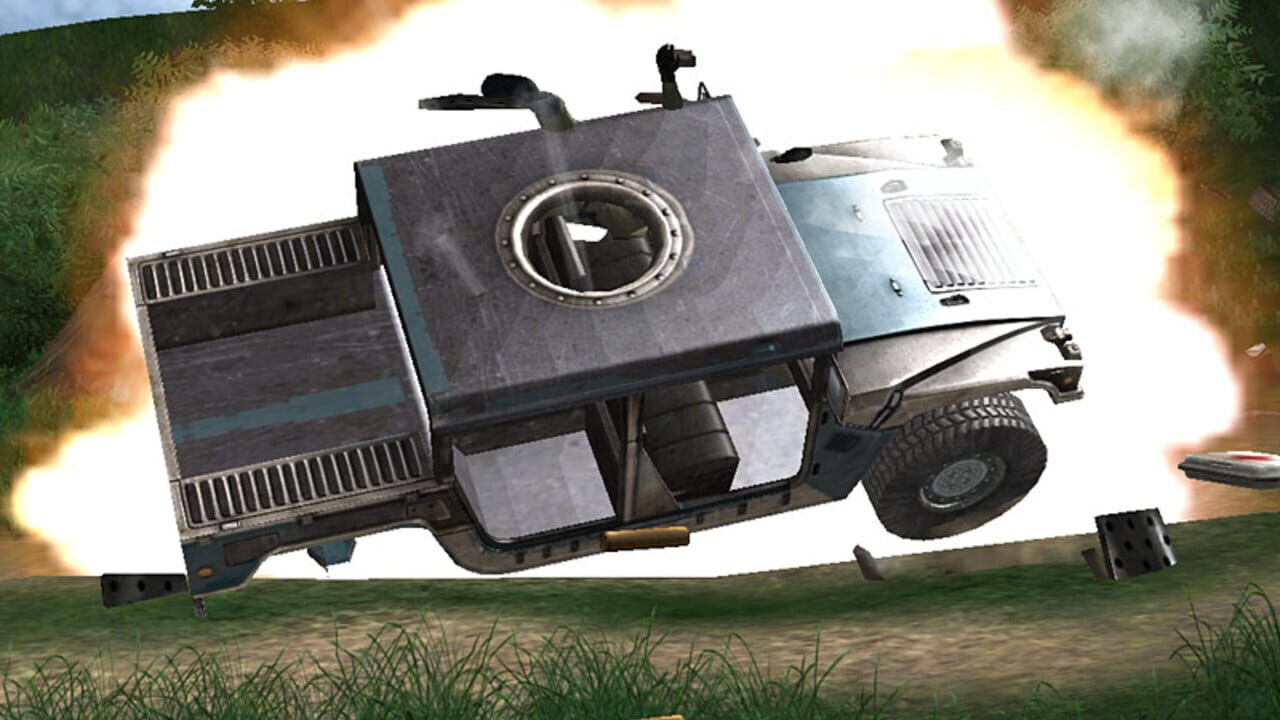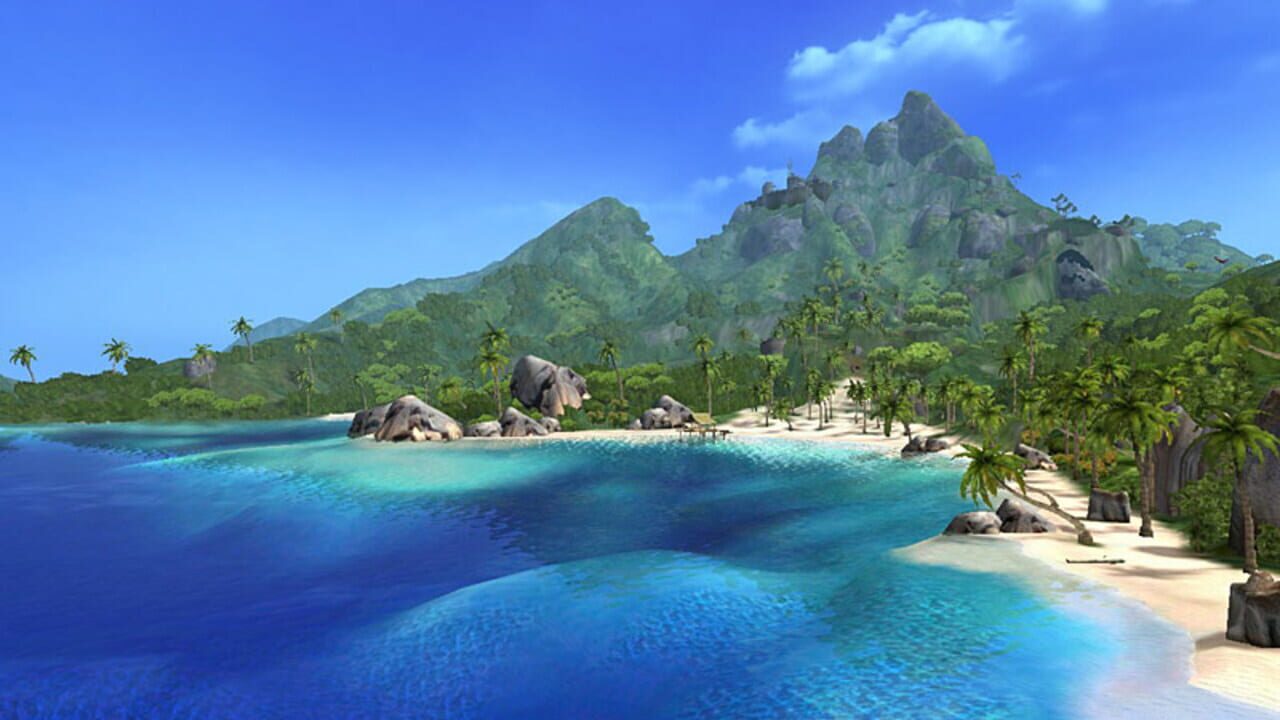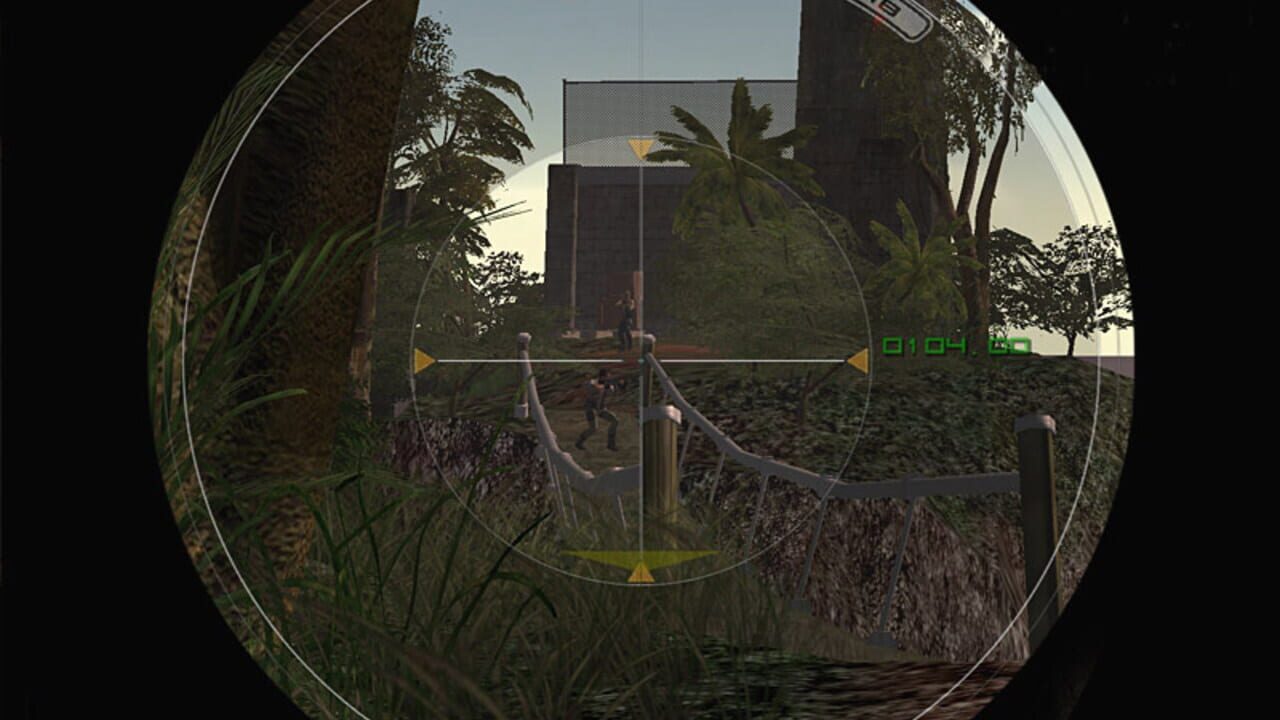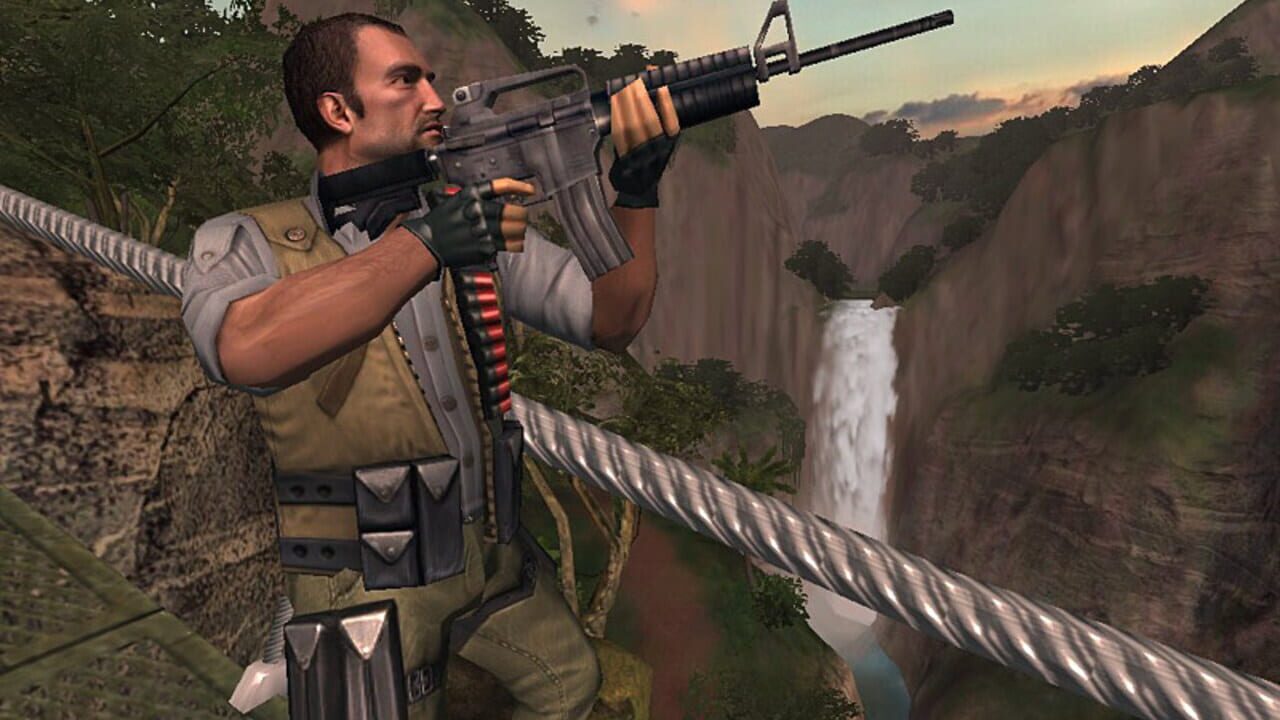 Videos
If screenshots are not enough, you can enjoy creative videos from Ubisoft Entertainment
Streams
But that's not all! We also carefully prepared the best strips from Far Cry.
You may also like
If you like Far Cry, but you're tired of it and want something new, you can try other games.