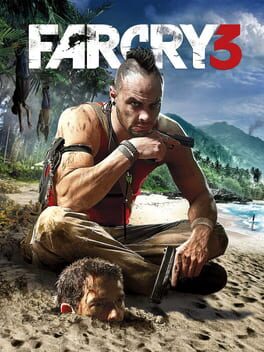 Far Cry 3
Publisher

Ubisoft Entertainment

Developer

Ubisoft Montreal

Release date

28 Nov 2012
Beyond the reach of civilization lies a lawless island ruled by violence. This is where you find yourself stranded, caught in a bloody conflict between the island's psychotic warlords and indigenous rebels. Struggling to survive, your only hope of escape is through the muzzle of a gun. Discover the island's dark secrets and take the fight to the enemy; improvise and use your environment to your advantage; and outwit its cast of ruthless, deranged inhabitants. Beware the beauty and mystery of this island of insanity… Where nothing is what is seems, you'll need more than luck to escape alive.
see all / fold
| AGM score | 90% |
| --- | --- |
| IGN | 9 |
| GameSpot | 9 |
| Metacritic | 90 |
expand / fold
About Far Cry 3
Far Cry 3 is released by Ubisoft Entertainment in 28 Nov 2012. The game is designed by Ubisoft Montreal. Far Cry 3 is a typical representative of the Adventure genre. Playing Far Cry 3 is a pleasure. It does not matter whether it is the first or a millionth hour in Adventure, there will always be room for something new and interesting. Thrilling levels and gameplay Far Cry 3 will not leave anyone indifferent. The complexity of gameplay increases with each new level and does not let any player get bored.
In addition to it in 28 Nov 2012 released games such as:
In addition to Far Cry 3, the representatives of Adventure games also belong:
A complete list of games like Far Cry 3 can be found at AllGame here.
Far Cry 3 is versatile and does not stand still, but it is never too late to start playing. The game, like many Adventure games has a full immersion in gaming. AllGame staff continues to play it.
Far Cry 3 is perfect for playing alone or with friends.
At AllGame you can find reviews on Far Cry 3, gameplay videos, screenshots of the game and other Adventure representatives.
Far Cry 3 - Analysis
Author: Gustavo Maeso
Date: 2020-07-30 21:46:38
Later this month Ubisoft will release one of its most powerful titles of the year, with the permission of Assassin's Creed 3. Far Cry 3 comes after having created a lot of anticipation, for everything that has been shown about the game previously, for the charisma of its characters that we have been able to see even from flesh and blood and because it is a franchise with a very good name despite the bittersweet flavor of its second installment.
But before going to analyze all this, let's go to the beginning: to the island, to the characters, to the story, to the gaming experience that Far Cry 3 brings us, thus, suddenly, as we put the game's disk in our game console or PC . But I am warning, Far Cry 3 is a very, very crazy game ... and very addictive.
As you already know from the amount of analysis and rivers of ink that have been written about the plot of Far Cry 3 , the story of this game takes us to a paradise island in the Pacific, a place of vacation and relaxation that is suddenly transformed in hell. We take on the role of Jason, a wealthy young American who spends an idyllic vacation with his brother and a group of friends. The excesses and the search for new emotions leads us to parachute over a lost island that, in the end, turns out not to be a 'resort' included in the vacation routes. The entire group falls into the hands of a group of pirates who take us prisoners and, in principle, expect to ask our rich parents in North America for ransom for our heads.


And here Vaas appears. The pirate ringleader, with his characteristic Mohican mane, is a fundamental character in the game, a figure that condenses in his brilliant personality all the spirit of this frenetic shooter. Vaas is a rebel who is completely crazy, we do not know whether congenitally, 'because the world has done this to him' as the song said or because of the huge amount of psychotropic substances he consumes. But he is an extremely violent insane person who infects the rest of the island with that same crazy violence.
Fortunately, we managed to flee the pirate camp (in the eyes of Vaas himself, who vows to annihilate us with his own hands) and we entered the jungle. From here our main objective is to free our friends, save them and flee from this hellish tropical island. As I have already said, all this had already been disclosed in the multiple advances, trailers and information made public by Ubisoft. And only with this information about the plot, which is the same that we have after playing 10 minutes of the game, the truth is that to a server the script seemed poor, rough, predictable and boring to nausea. But this is only the beginning. Without releasing any spoilers (it would seem a crime to do so) I have to advance that the story of Far Cry 3 is just great. It gets more complicated every minute and grows as the map of the island before us does. Pirates, international criminal organizations, native rebels fighting for their land and customs, dozens of great characters who cross paths in the plot ... Seriously, the script is very big and nothing is what it seems at first.



As I have already said, without launching unnecessary spoilers that annoy your surprise when facing the history of the game, what I will tell (it has already been told before too) is that, soon, we will have the help of the natives of the island. These settlers also undergo the invasion of the pirates and they organize themselves to fight them and to recover their ancestral land and their customs. Thus, in order to free our friends, we will be indirectly involved in a war, on the side of the natives, who will accept us as one more warrior, which introduces the supernatural and psychotic element of the game that we will already talk about. Well, the psychotic is added by the natives and some hallucinogenic mushrooms of many colors. But we leave that to you to discover.

We talk about missions and gameplay on the next page.
Screenshots
Screenshots will help you evaluate the graphics and gameplay of Far Cry 3.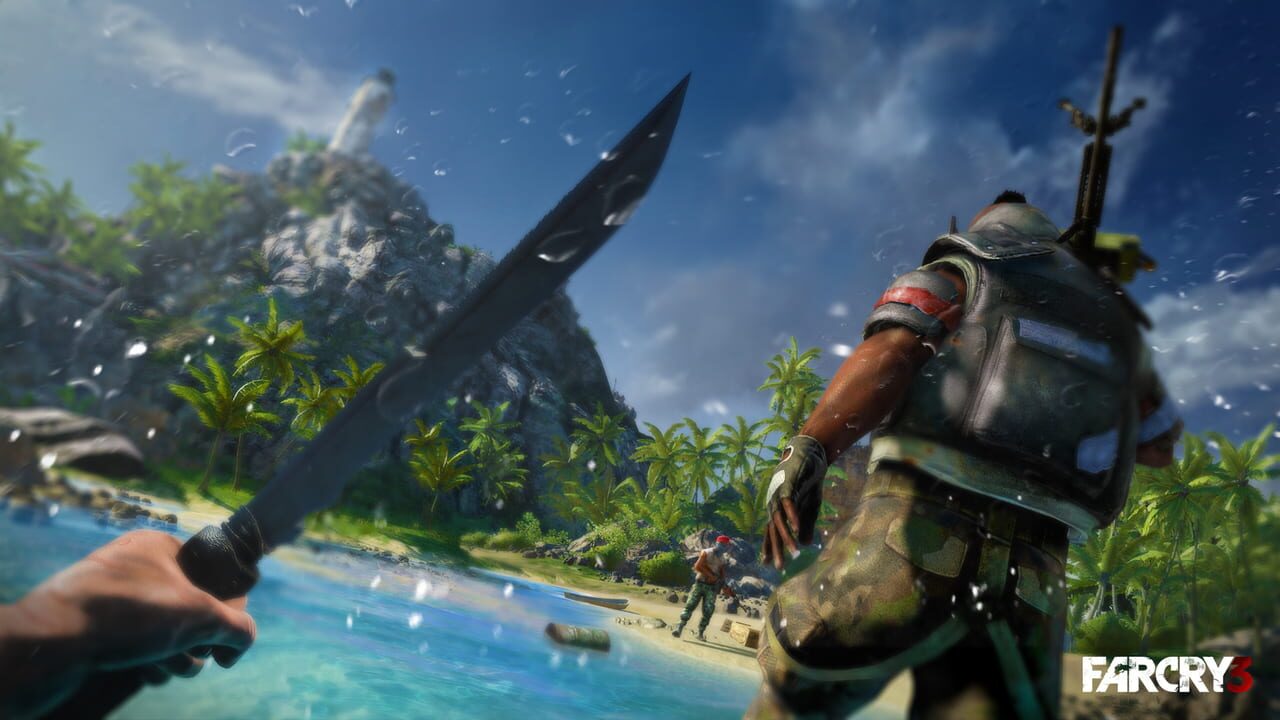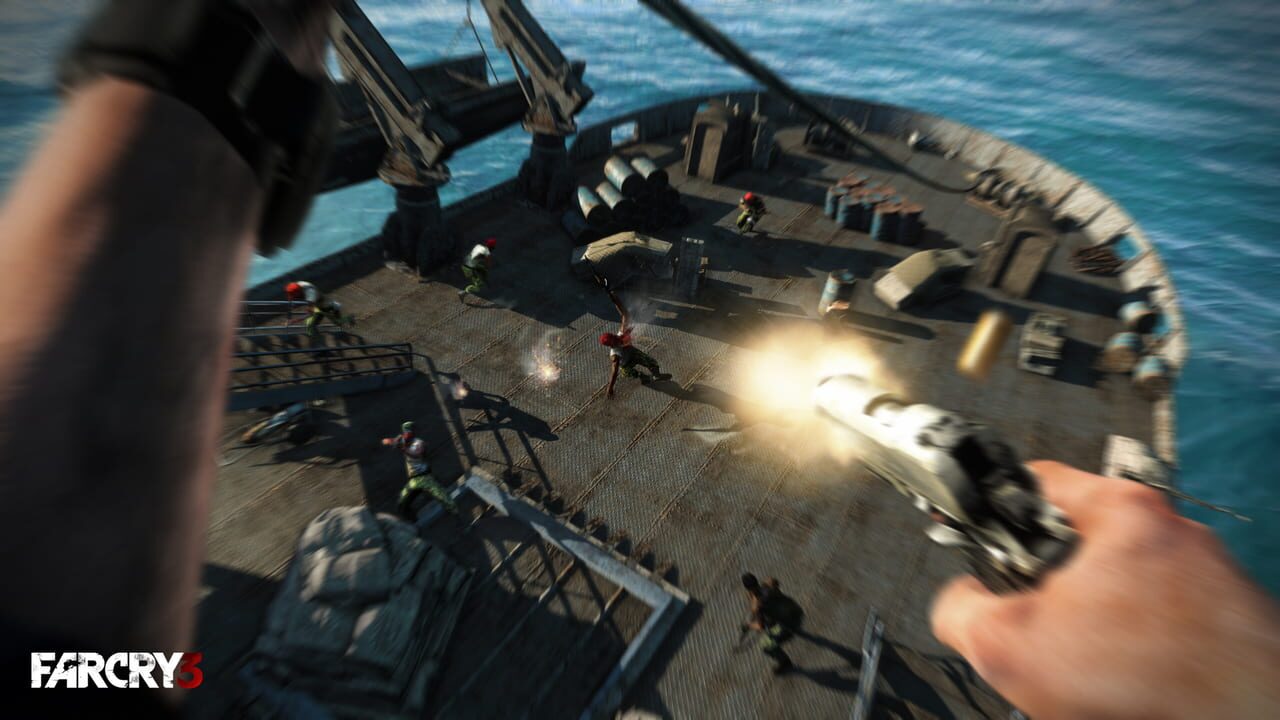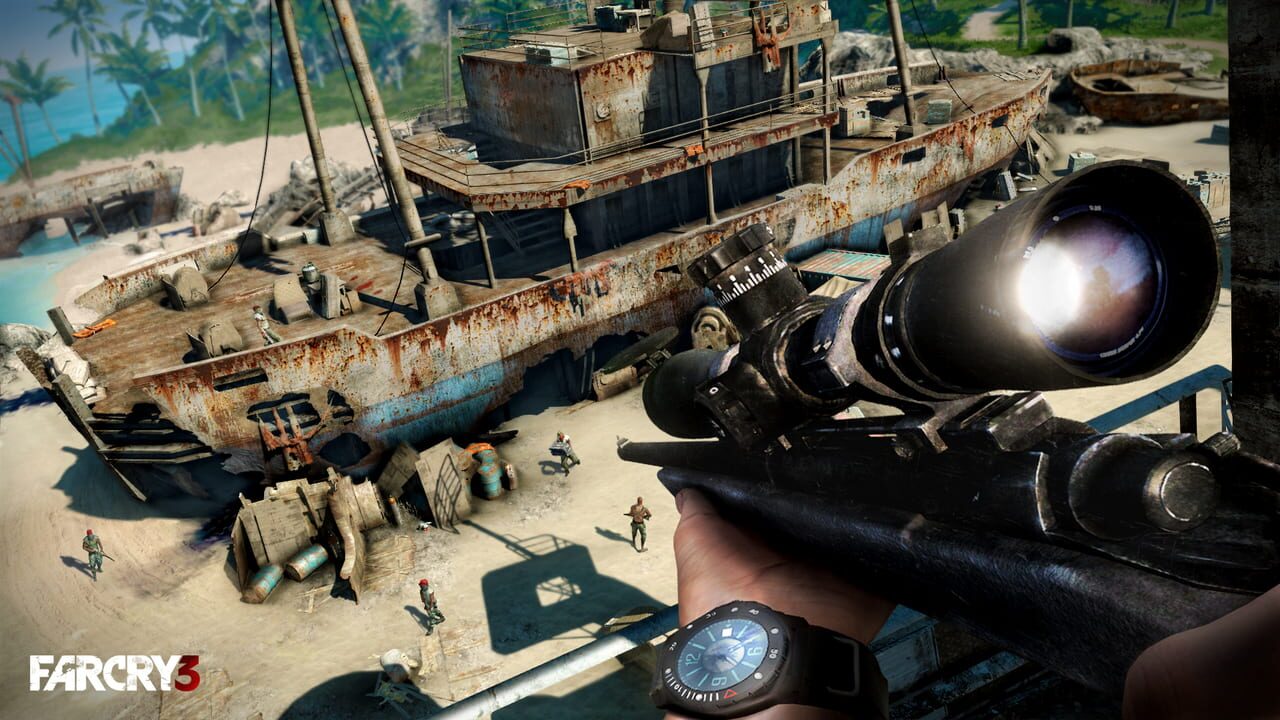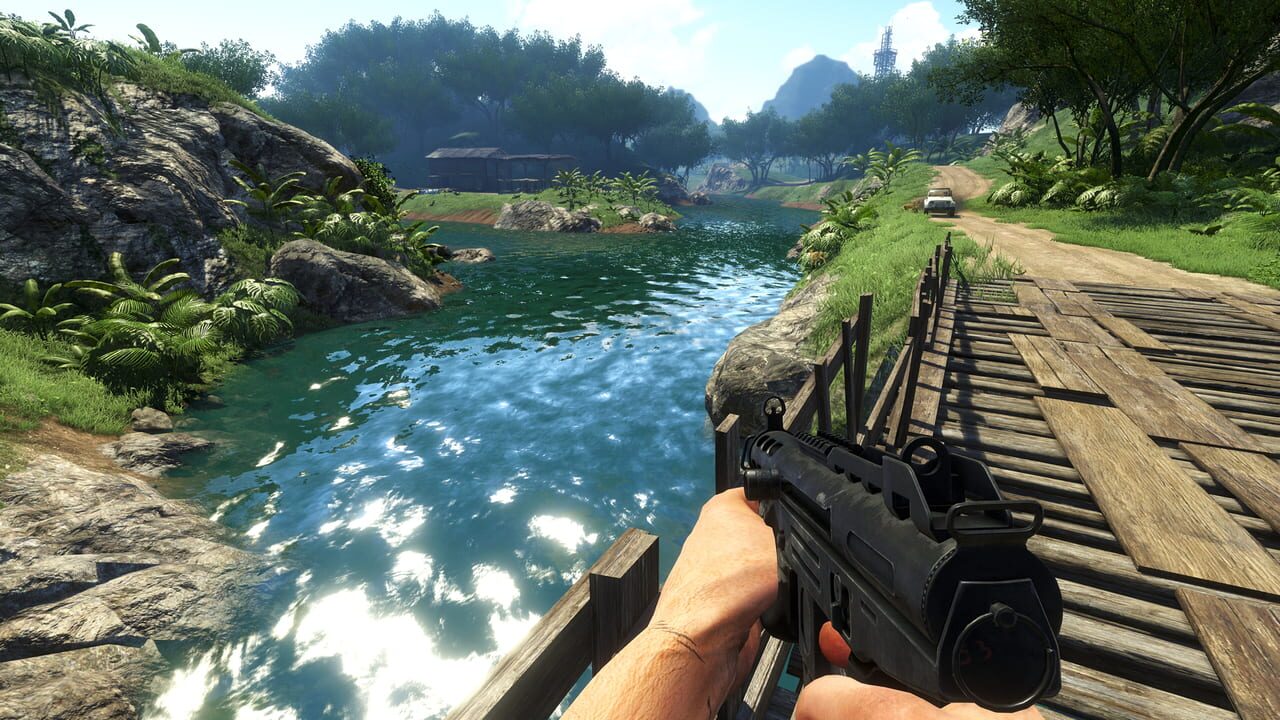 Videos
If screenshots are not enough, you can enjoy creative videos from Ubisoft Entertainment
Streams
But that's not all! We also carefully prepared the best strips from Far Cry 3.
You may also like
If you like Far Cry 3, but you're tired of it and want something new, you can try other games.