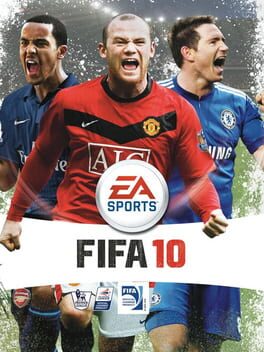 FIFA 10
Publisher

EA Sports

Developer

Exient Entertainment

Release date

1 Oct 2009
Last year's game topped the league and now the all-new FIFA 10 is looking to defend its title as the number one football action game. More realistic than ever, this latest sequel has greatly improved artificial intelligence, ball physics and graphics. Brand new this year is the 360 degree dribbling system, giving you the most precise control ever. There are also changes to how the defensive line is formed, as well as improvements to crosses, freekicks and goalkeepers (who can now receive red cards). Naturally the game retains its hugely successful on and offline multiplayer modes, with new options and better stability for online play. The manager mode has also seen a massive update to make it just as deep and complex as the main game. With all these new features and more EA Sports are betting on FIFA remaining the champions for a long time to come.
see all / fold
expand / fold
About FIFA 10
FIFA 10 is released by EA Sports in 1 Oct 2009. The game is designed by Exient Entertainment. FIFA 10 is a typical representative of the Sport genre. Playing FIFA 10 is a pleasure. It does not matter whether it is the first or a millionth hour in Sport, there will always be room for something new and interesting. Thrilling levels and gameplay FIFA 10 will not leave anyone indifferent. The complexity of gameplay increases with each new level and does not let any player get bored.
In addition to it in 1 Oct 2009 released games such as:
In addition to FIFA 10, the representatives of Sport games also belong:
A complete list of games like FIFA 10 can be found at AllGame here.
FIFA 10 is versatile and does not stand still, but it is never too late to start playing. The game, like many Sport games has a full immersion in gaming. AllGame staff continues to play it.
FIFA 10 is perfect for playing alone or with friends.
At AllGame you can find reviews on FIFA 10, gameplay videos, screenshots of the game and other Sport representatives.
Fifa 10 in the test - playful progress, technical standstill
Author: Michael Graf
Date: 2009-09-21 15:56:00
Thanks to its smoother gameplay and new tactical options, Fifa 10 is taking a small step forward. Technically, however, EA Sports' soccer game dribbles on the spot.
When testing Fifa 10, you almost think you're hearing a clock ticking. Because after EA Sports has already sent two major sports series (NHL, Madden NFL) into the console offside, the PC existence of the football series could soon end. That would at least explain why the developers of the Computer Fifa stick to a second-class graphics engine, while the versions for the Xbox 360 and Playstation 3 look nicer. It is possible that EA Sports would like to drive the Fifa fans into the video game camp as well. Because technically it should be possible to implement the console version of Fifa 10 for the computer without any problems.
Well, that remains speculation, officially the manufacturer continues to commit to the PC. "We still have a lot to do," promised Fifa 10 producer Luke Didd in an interview. This "a lot" turns out to be rather little in the seventeenth re-edition of lawn chess, after the realism assault of FIFA 09, the successor only makes cautious progress. But that doesn't mean that Fifa 10 is a bad football game.
»Watch the multiplayer test video for FIFA 10
»View scoring box for FIFA 10

»Special: FIFA 10 vs. Pro Evo 2010
Graphics and animations
Low-detail kickers storm across the lawn, and the same ugly 2D spectators have been squatting in the stadiums for years. In terms of graphics, Fifa 10 has long since lost touch with the competition, and the upcoming Pro Evolution Soccer 2010 is already playing one, no, two leagues higher with photo-realistic player faces and beautiful 3D arenas.

At least EA Sports tweaked the animations a little. The movements in Fifa 10 seem a bit smoother than in the predecessor, which makes the gameplay look rounder overall.
Improved duels
The improved collision detection also contributes to the more lifelike impression of FIFA 10 : The ball artists rake with their elbows in duels, juggle into position before head-ball duels or stumble after jostling. The use of the body makes sense in a playful way, after all you can now push an opponent away from the leather by bumping into him, like in real football. But be careful: the good referees like to decide on a free kick after body checks.
Revised controls
EA Sports has also revised the gamepad controls. In Fifa 10 you can move your players steplessly in all directions instead of always turning at a given angle. This is particularly helpful for fast dribbling, because the precise control makes it easier for you to hit hooks. With practice and a nimble kicker like Frank Ribéry, they muddle through every defense.

However, the biggest flaw in realism in the Fifa series will also help you here: some players still sprint faster with the ball than others without it. Mario Gomez, for example, runs away from most defenders, which the new Bavarian rarely manages in real life. This makes it difficult in FIFA 10 to take the leather off fast players, jostling or not.
The new shot system
And what does a striker do who has the ball too long? He's leaving! This also works differently in Fifa 10 than before: If you only press the button briefly, your kicker kicks weakly but precisely. For distance attempts you have to charge the shooting bar longer, but now you end up in the network more often. That makes for variety, in Fifa 10 no longer every goal falls after an assault through the middle. Especially since the goalkeepers hold a little better and play smarter.
New tactics
Speaking of smart: EA Sports introduces a fifth level of difficulty called "Legend" in Fifa 10 . It should offer even smarter opponents, but hardly stands out from the fourth ("world class"). Because the rivals are already playing properly.
Your teammates also think along with you in Fifa 10 and stick to your guidelines. This is where one of the biggest innovations comes into play, the »team styles«. Each team has several of these tactical templates that determine the behavior of the AI athletes. TSG Hoffenheim, for example, uses the "counterattack" requirement, so their kickers immediately storm against opponents when they have the ball and hit long balls at the strikers Ba and Obasi. During a game, you can turn the defaults on and off as required. For example, with FC Bayern you will forego the "wing game" if the opposing full-backs are too strong. Thanks to the different team style combinations, each team plays differently, the Fifa series is finally gaining tactical depth.

However, you are not allowed to create your own lineups including the associated team styles in Fifa 10 directly in the match, but only in an uncomfortable editor, no comparison to the comprehensive tactics menu of Pro Evolution Soccer.
New game modes
The remaining innovations of Fifa 10 are at the second division level. In the "Be a Pro" career (in which you control a self-made player) you can now also advance to national football.
There is also a fresh game called »Die Saison«, in which you (sensational!) Play a league season. For the regular management mode of Fifa 10 , EA Sports has promised more realistic final tables, but this turns out to be a bubble: When we contest a complete second division season in the test, with Fürth and Duisburg just two of the strongest clubs end up on the relegation places.

The game modes are largely stagnating, but EA Sports has at least refined the course in Fifa 10 . So something is moving. This gives hope that the ticking, despite the ancient technology, is only imagination.
Bug in the trial version
If we assign a team style to a self-designed formation in the editor and activate it immediately, we are no longer allowed to undo the default tactics during a game. This error is annoying, but it's easy to work around. Team styles that are deactivated by default can be switched on and off as normal.
»View scoring box for FIFA 10
»Explanation of the scoring system
Screenshots
Screenshots will help you evaluate the graphics and gameplay of FIFA 10.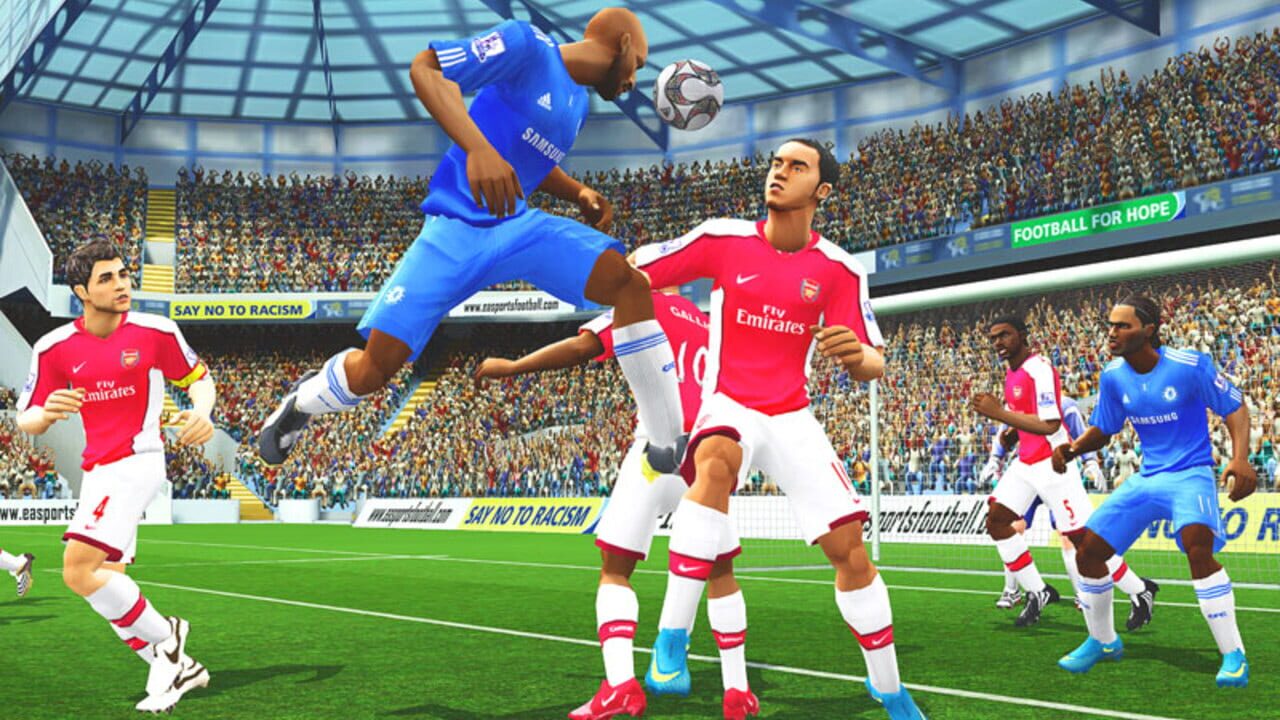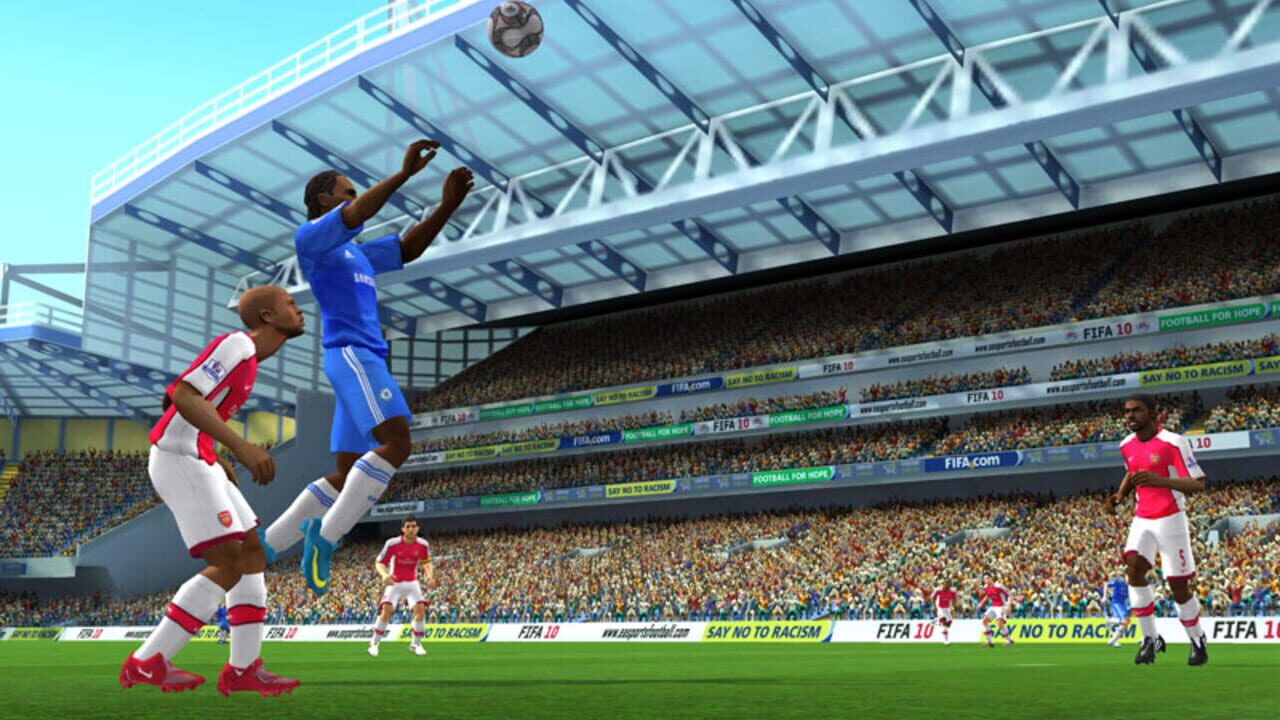 Videos
If screenshots are not enough, you can enjoy creative videos from EA Sports
No videos
Streams
But that's not all! We also carefully prepared the best strips from FIFA 10.
You may also like
If you like FIFA 10, but you're tired of it and want something new, you can try other games.