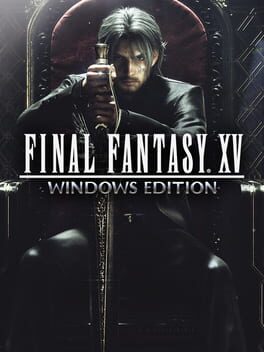 Final Fantasy XV: Windows Edition
Publisher

Square Enix

Developer

Square Enix

Release date

6 Mar 2018
Get ready to be the focal point of a definitive fantasy experience - presently for Windows PC - your dearest companions will take you on an excursion of a lifetime through an amazing reality where you can see unimaginable scenes and experience overwhelming brutes as you meet yours In an activity stuffed battle framework, direct the intensity of your progenitors to twist through the air in energizing fights and ace weapon, enchantment, and group aptitudes with your confidants in an activity pressed battle framework. The delightful and deliberately made understanding of FINAL FANTASY XV would now be able to be investigated more than ever on account of the most recent innovation for Windows PC, including top quality screens and HDR10. FINAL FANTASY XV WINDOWS EDITION contains all the energizing substance that is a piece of the progressing game updates (elective course in section 13, alteration of the Regalia for rough terrain driving, include for character trade and that's just the beginning!) have showed up. This incorporates all substance discharged with the Season Pass - Episode Gladiolus, Episode Prompto, Multiplayer Expansion: Companions and Episode Ignis.Get the focal point of a definitive fantasy adventure.Main game: FINAL FANTASY XVNew Features: Insomnia Ruins - another territory toward the finish of your tripOptional control from a first-individual perspectiveKing weapons EXThe utilization of the pontoon is presently conceivable, with new angling spots and recipesAdditional errands to keep up and improve the Regalia Type-DAdditional achievementsDownload content: FFXV Episode GladiolusFFXV Episode PromptoFFXV Episode IgIELFFER-MORE EXTENSION: COMPANIONFFXV Booster Pack + FFXV Holiday Pack + * Tickets for the Kupobo Carnival are excluded from the FFXV Holiday Pack +. Extra things: [weapon] Masamune (FFXV) [weapon] Silenquedeas (FFIX) [weapon] Storm Blade XV (FFXV ) [Weapon] Gae Bolg (FFXIV model) [Regalia livery] Platinum-Leviathan [Regalia livery] Pi xelbande [Regalia paint] Aurum GT [Regalia paint] Golden Chocobo [clothing] Royal ensemble [item] Travel set [item] Camera set [item] Fishing set [item] Gourmet crate
see all / fold
| AGM score | 85% |
| --- | --- |
| Metacritic | 85 |
expand / fold
About Final Fantasy XV: Windows Edition
Final Fantasy XV: Windows Edition is released by Square Enix in 6 Mar 2018. The game is designed by Square Enix. Final Fantasy XV: Windows Edition is a typical representative of the Role-playing (RPG) genre. Playing Final Fantasy XV: Windows Edition is a pleasure. It does not matter whether it is the first or a millionth hour in Role-playing (RPG), there will always be room for something new and interesting. Thrilling levels and gameplay Final Fantasy XV: Windows Edition will not leave anyone indifferent. The complexity of gameplay increases with each new level and does not let any player get bored.
In addition to it in 6 Mar 2018 released games such as:
In addition to Final Fantasy XV: Windows Edition, the representatives of Role-playing (RPG) games also belong:
A complete list of games like Final Fantasy XV: Windows Edition can be found at AllGame here.
Final Fantasy XV: Windows Edition is versatile and does not stand still, but it is never too late to start playing. The game, like many Role-playing (RPG) games has a full immersion in gaming. AllGame staff continues to play it.
Final Fantasy XV: Windows Edition is perfect for playing alone or with friends.
At AllGame you can find reviews on Final Fantasy XV: Windows Edition, gameplay videos, screenshots of the game and other Role-playing (RPG) representatives.
The story
This section tells the history of the world of Final Fantasy XV: Windows Edition
"Enroute to wed his fiancée Luna on a road trip with his best friends, Prince Noctis is advised by news reports that his homeland has been invaded and taken over under the false pretense of a peace treaty – and that he, his loved one and his father King Regis, have been slain at the hands of the enemy. To gather the strength needed to uncover the truth and reclaim his homeland, Noctis and his loyal companions must overcome a series of challenges in a spectacular open world - that is filled with larger-than-life creatures, amazing wonders, diverse cultures and treacherous foes."
Final Fantasy XV - Review
Author: Alessandro "Zampa" Zampini
Date: 2020-03-03 00:49:34
The video review above completes our Final Fantasy XV evaluation path: enjoy!

For the past week I have lived inside a bubble. A small and comfortable alternative reality in which there was only a sofa, a PS4 connected to the TV, sporadically the home deliveries of a pizzeria and, of course, Final Fantasy XV. But before I even got into that bubble I forced myself (or at least I tried, but we'll get there) to leave out all that Final Fantasy XV has brought up to now: in the bubble there was no room to be influenced from the misadventures related to the change of platform, to the new director or to infinite delays. And this is, on balance, not only the greatest favor I could do to live this experience serenely, but also a due sign of respect to a development team that, after years of work, managed to give birth to its creature . It only needs to be understood now whether it is the feared mouse or the hoped-for mountain.
In spite of a reputation somewhat tarnished by a series of not entirely successful games, the name Final Fantasy is of those that count. Its importance in the history of video games has never been in question, but there is no doubt that the release of a new chapter of the main series has lost in recent years that event aura that instead had its predecessors. However, Square Enix must always be acknowledged that it has always wanted to experiment and re-invent itself, sometimes failing, but at least trying to keep the Final Fantasy name always relevant for everyone, not only for the niche that was created in the NES era and that he then expanded beyond belief during the roaring years of Super Nintendo and the first PlayStation.

Final Fantasy XV, among other things, also marks the debut of the series on the (now no longer) new consoles: if it is true that historically the first chapters of a generation have always been a bit desired (also PS1, PS2 and PS3 / Xbox 360 had to wait at least three years before having their first Final Fantasy), it is equally true that it had never been so long between two releases of the main series: Final Fantasy XIII, it is from 2009, and since then, to exclusion of the two XIVs which are a bit separate, the series was stopped in Cocoon and Gran Pulse, which for heaven's sake ... beautiful but I wouldn't live there.
If even each chapter of the saga makes history in itself, some elements, and above all some themes, are recurring: there is always a hero who is suddenly on the back of the task of saving the world, there is the history of formation which sees the aforementioned protagonist arriving at awareness of his role and total self-realization, there is (often) a love story as a backdrop to the events. To never miss, then, is the group of friends / subjects / supporting / red or blue dogs on which to rely, because Final Fantasy are almost always games in which, also for gameplay needs, everything revolves around the relationships between different protagonists and the way in which they discover themselves as a team to make a superior good triumph. Noctis, Gladio, Ignis and Prompto are first of all a group of friends, and the story revolves around them: if not for some specific phase linked to the plot, the party is always and only made up of the four of them.

It is not necessarily a step backwards for the series (which made the selection of party members one of the trademarks in the past), both because it has already been seen throughout the Fabula Nova Crystallis, and because this allows you to focus only on the four protagonists, taking the time it takes to characterize them in a dignified way (the standards of Uncharted 4 to say are far away, but it is also a game that has different rhythms and dynamics), both because to properly master a combat system with good ideas but some uncertainty there is a need to have fixed points.
And Gladio, Ignis and Prompto are, in both cases, excellent shoulders. There is not only the story of the four big boys, however, but a narrative line that, while not saying anything really new, tries to go up in tone giving a more realistic and realistic cut (in which it is therefore easier to get down, on closer inspection) not only to the script, but to the whole game system. Final Fantasy XV effectively leaves part of the "fantasy" imagery (which in the various iterations has been declined in a thousand ways, from the VII steampunk to the classic and rigorous one, for the JRPG, of the IX, obviously passing through the more modern one of the XIII) in favor of a more realistic setting, which affects every single aspect of the game (and this is one of the best things done in the entire production), spreading to the very foundations of the saga.
Screenshots
Screenshots will help you evaluate the graphics and gameplay of Final Fantasy XV: Windows Edition.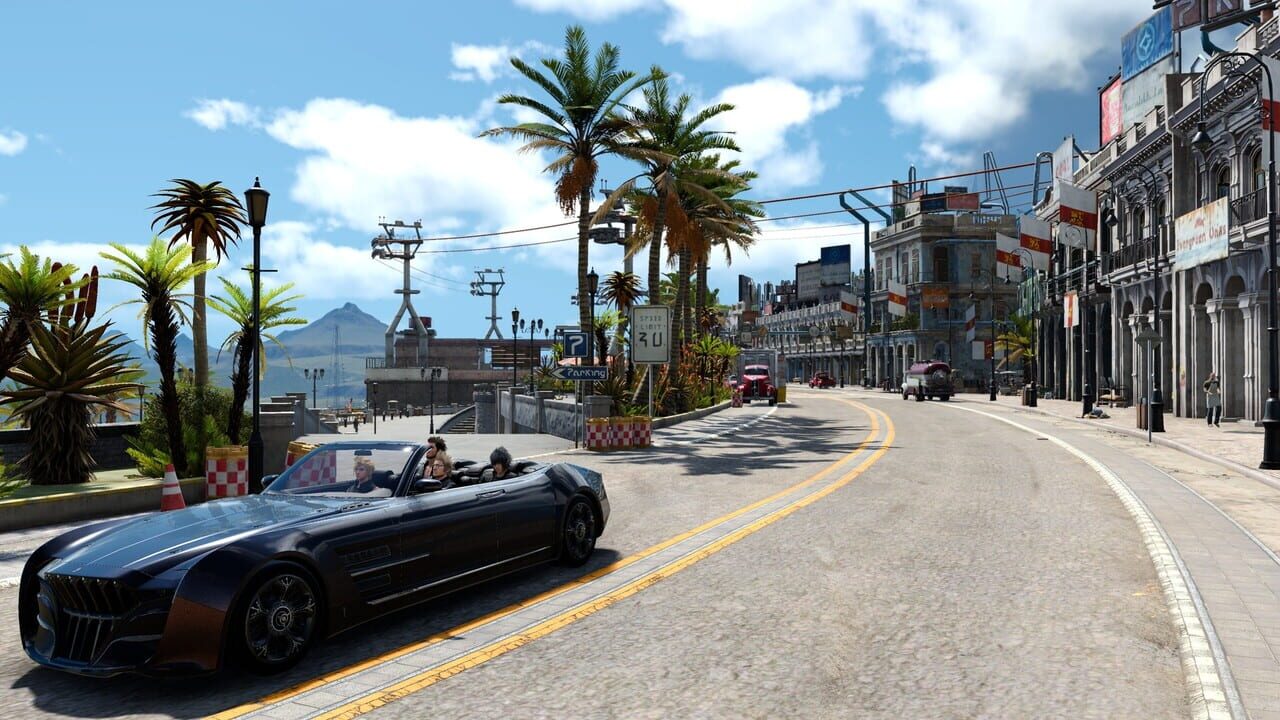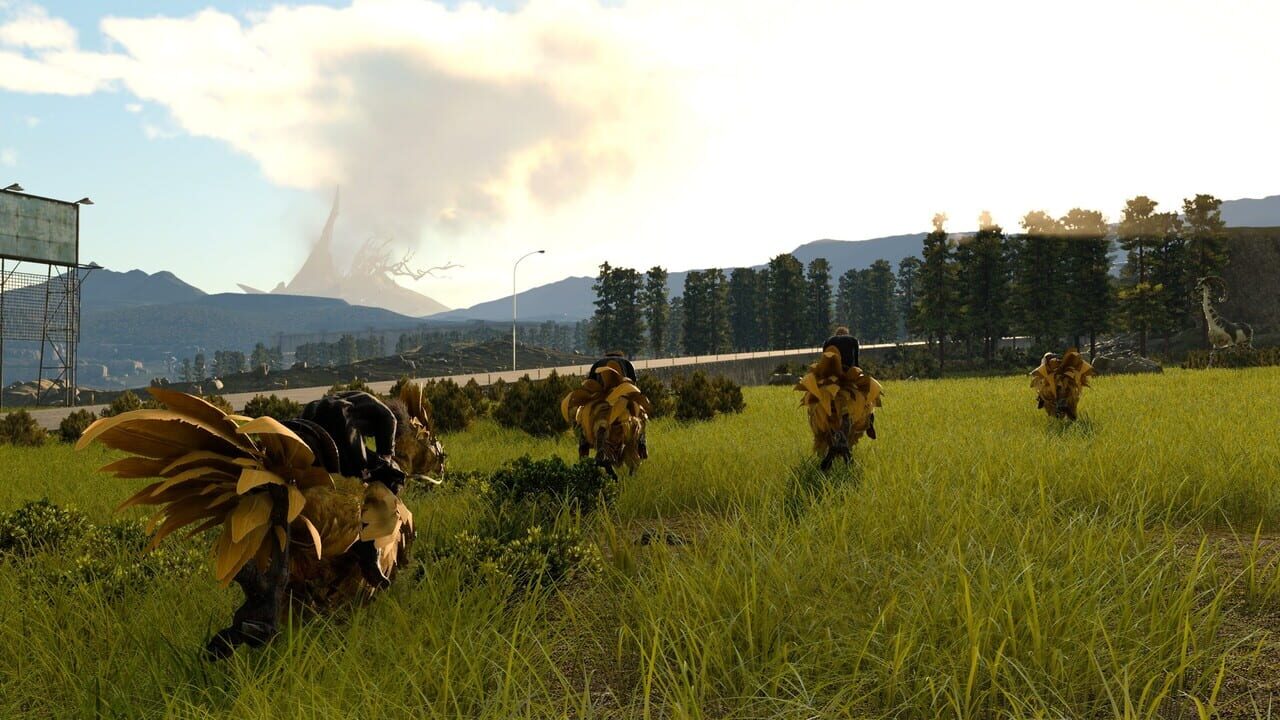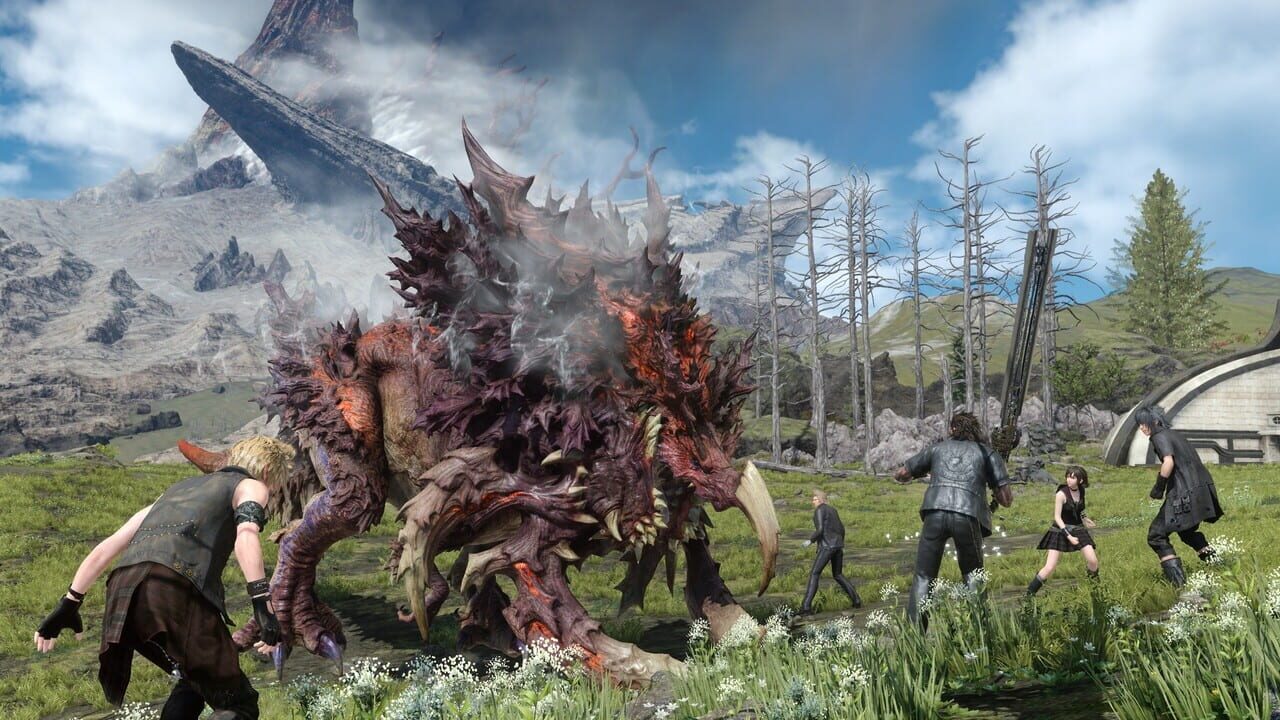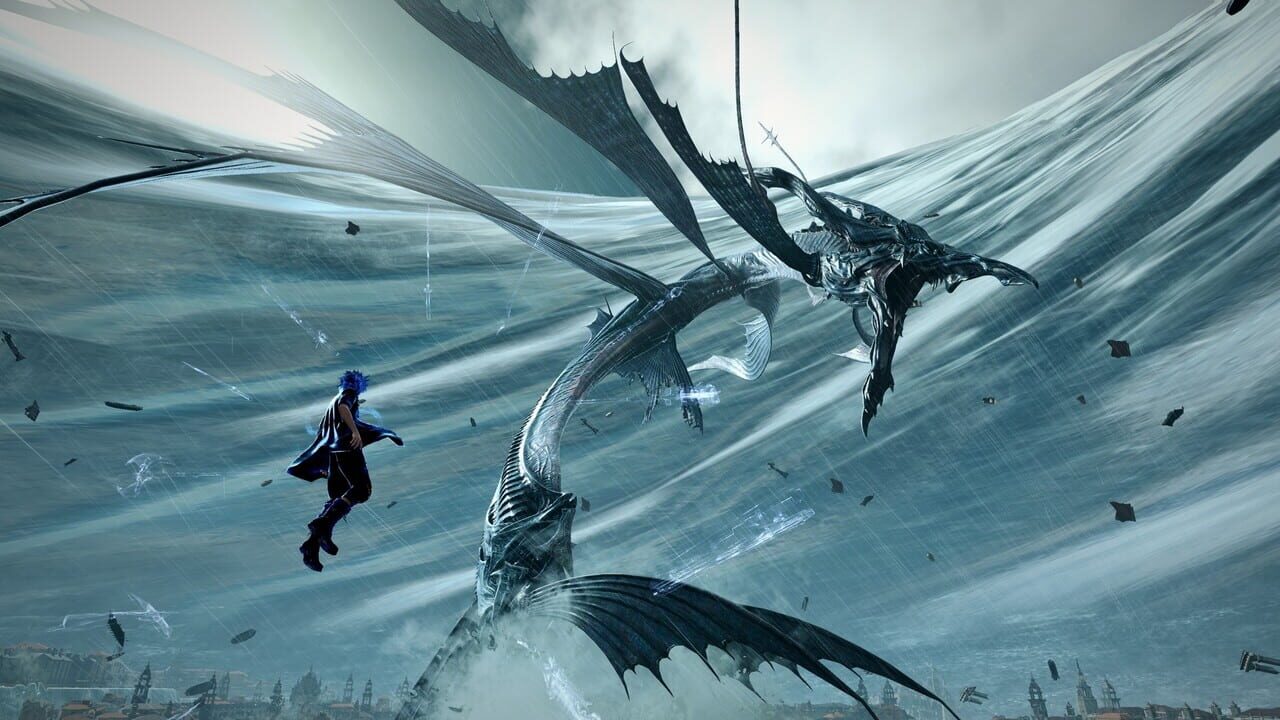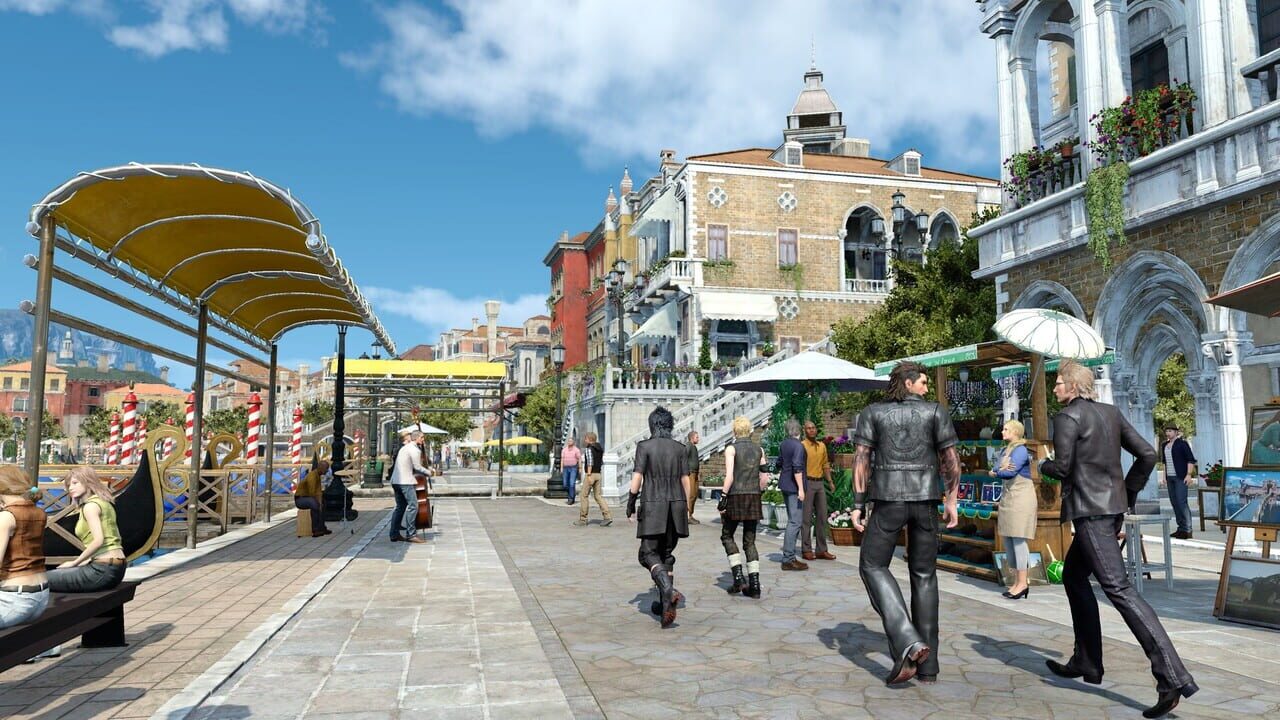 Videos
If screenshots are not enough, you can enjoy creative videos from Square Enix
You may also like
If you like Final Fantasy XV: Windows Edition, but you're tired of it and want something new, you can try other games.