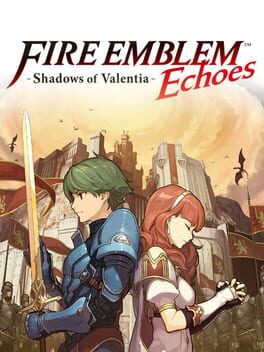 Fire Emblem Echoes: Shadows of Valentia
Publisher

Nintendo

Developer

Intelligent Systems Co., Ltd.

Release date

20 Apr 2017
In 1992, the second game in the Fire Emblem series, Fire Emblem Gaiden, launched exclusively in Japan. Now, for the first time, fans outside of Japan will get a taste of this classic game on the Nintendo 3DS family of systems. Fire Emblem Echoes: Shadows of Valentia is inspired by the 1992 original, reimagined on a grander scale. Every aspect of the Fire Emblem Gaiden game's presentation has been updated, along with the game being fully voiced. Fire Emblem Echoes: Shadows of Valentia recreates classic Fire Emblem gameplay with a modern twist, mixing in exploration of dungeons crawling with enemies."
see all / fold
| AGM score | 83% |
| --- | --- |
| GameSpot | 9 |
| IGN | 7.8 |
| Metacritic | 81 |
expand / fold
About Fire Emblem Echoes: Shadows of Valentia
Fire Emblem Echoes: Shadows of Valentia is released by Nintendo in 20 Apr 2017. The game is designed by Intelligent Systems Co., Ltd.. Fire Emblem Echoes: Shadows of Valentia is a typical representative of the Role-playing (RPG) genre. Playing Fire Emblem Echoes: Shadows of Valentia is a pleasure. It does not matter whether it is the first or a millionth hour in Role-playing (RPG), there will always be room for something new and interesting. Thrilling levels and gameplay Fire Emblem Echoes: Shadows of Valentia will not leave anyone indifferent. The complexity of gameplay increases with each new level and does not let any player get bored.
In addition to it in 20 Apr 2017 released games such as:
In addition to Fire Emblem Echoes: Shadows of Valentia, the representatives of Role-playing (RPG) games also belong:
A complete list of games like Fire Emblem Echoes: Shadows of Valentia can be found at AllGame here.
Fire Emblem Echoes: Shadows of Valentia is versatile and does not stand still, but it is never too late to start playing. The game, like many Role-playing (RPG) games has a full immersion in gaming. AllGame staff continues to play it.
Fire Emblem Echoes: Shadows of Valentia is perfect for playing alone or with friends.
At AllGame you can find reviews on Fire Emblem Echoes: Shadows of Valentia, gameplay videos, screenshots of the game and other Role-playing (RPG) representatives.
The story
This section tells the history of the world of Fire Emblem Echoes: Shadows of Valentia
Fire Emblem Echoes follows the same basic plot as Fire Emblem Gaiden, with the protagonists Alm and Celica fighting in a war that has consumed the nations of Rigel and Zofia on the continent of Valentia. Echoes introduces new characters to the story that did not exist in Gaiden such as a new friend of Alm, Faye, and a new villain in Berkut (which replace Seazas in Act 4), as well as a new prologue that expands on Alm and Celica's childhood relationship. Additionally, a sixth chapter is added after the end of the original Gaiden story, expanding on the lore of Valentia and connecting the game to Awakening.
Fire Emblem Echoes: Shadows of Valentia - Review
Author: Alessandra "Aelinar" Borgonovo
Date: 2021-02-02 01:40:48
Fire Emblem Echoes: Shadows of Valentia is ready to make its big (and "second") debut. As already mentioned in the preview phase, the game relies on the nostalgia of those who lived the original 1992 version and on the curiosity of those who, for various reasons, could only watch it from afar. After twenty-five years, the dream has come true and Nintendo offers our portable consoles an adventure that has not lost the narrative epicity of a singing legend, while at the same time restyling itself from a graphic and mechanical point of view. A game that looks to the past, embraces it to draw something different (better) from it and continues on that line introduced by Fire Emblem Awakening. It thus turns out to be a hybrid chapter at a further level, in which the RPG component becomes more pronounced than previous installations, without suffocating the pivotal point of the series: strategy.
Although the first two acts were a great prelude, I cannot deny that I continued the game with an undisguised nostalgia, the same one would feel for any game so exciting that you never want to see it really come to an end, but with a hint of scoundrel. more if we want: there was in fact the awareness that this will be the last regular episode of the saga for Nintendo 3DS, according to recent statements by the producer of the title Hitoshi Yamagami. There was no talk of a conclusion to the series, of course, however knowing that Fire Emblem Echoes: Shadows of Valentia would be the end of an era that has followed us for a long time was a bittersweet experience. A recurring thought in the corner of the mind, behind every battle, every step taken through the map, every dialogue left to flow with its times just for the pleasure of listening to a dubbing that is one of the many highlights of the latest work by Intelligent System. A painful and emotional farewell, as only a Fire Emblem with its animated interludes and the accompaniment of a majestic soundtrack could give.
The novelties are not limited to a graphic restyling. First of all, the narrative framework that rests on Alm and Celica's shoulders has been deepened, so as to provide a better overview of Valentia's political situation and the forces that govern it: unfortunately, it is not always said that the Excessive indulgence is good for men, who, convinced that it is all due to them, abandon themselves day after day to a physical and mental debauchery capable of leading to ruin. And this is precisely what happens to the kingdom of Zofia, founded by the goddess Mila after an eternal battle against her brother Duma which ended with the signing of the Sacred Pact and the establishment of two realities that would undertake to respect the agreement. But something seems not to work and Zofia's prosperity is endangered by the brutal reign of Rigel: grown up in the roar of battle and hardened by the barrenness of a difficult land to cultivate, the Rigelians have an easy game and wedged themselves with brutal effectiveness into the "soft belly" of Valentia.
Separated when still children for reasons of which they have not been made aware, Alm and Celica therefore live a present of conflicts which they will try to put an end to by following their respective beliefs. In this way we are given two different points of view that will not be long in crossing and above all colliding, highlighting the weight that weighs on the shoulders of young people "guilty" of being born with a brand that is both hope and damnation. When the fate of not one but two peoples depends on your choices, when you know that you can never save everyone and that the philosophy of sacrificing one to save a hundred is the only alternative, you really understand how expensive peace is. .
The substance of a story that is profound and less dispersed than at other times brings about the first of many differences with the last two chapters. If in a certain sense Fire Emblem Echoes: Shadows of Valentia replicates the use of a narrative structure divided between visual novels and animated films as it was for Awakening and the "trilogy" of Fates, it is equally true that the scale weighs heavily. towards the textual component. The intent is most likely to enhance a dubbing work as they had never been seen before in the saga and this leads to long dialogue sequences that nevertheless never feel heavy. Indeed, they contribute to giving that touch of personality useful to the characters to pierce the screen. Not everyone is able to make their voices heard within the main events but they enjoy a mutual support system which, although it lacks the romantic component introduced in Awakening, manages to characterize even the "minor" teammates ... Accomplice the opportunity to chat with them during some phases of the multifaceted exploration.
The graphic sector mentioned above in fact blends very well with the gameplay, breaking the monotony of having to travel the map from point A to point B to incur in the well-known fights on two-dimensional isometric grids. One of these features concerns outposts, towns and villages, where you will move following the dynamic "by points" typical of visual novels - demonstrating that this remake draws on its pivotal elements in a deeper way. Each of these places is represented with different static backgrounds (never the same in number) along which you can move by following the mini map on the lower screen of the 3DS, where the name of the area will be indicated precisely.
But if you just explore and chat with any NPCs present, the fun is limited. Instead, there are two factors that always keep the interest in these places high: first of all, talking is the main source for recruiting new teammates, unlike previous installations where they were obtained on the field after having interacted with them - sacrificing shifts and movements. It is easy to understand when you are faced with a possible ally, since the character design immediately differentiates it at first glance and then having a proper name escape any other doubts about it. Where there are no new characters, however, dialogue remains the best source for starting small side quests that typically involve exploring dungeons or delivering certain materials. These small missions don't have their own section, so it's up to our memory to remember who needed what. A system that is not very comfortable ... but it should be noted that very often these requests are fulfilled immediately or without too much effort. What better way, to increase one's fame, than listening to the population in difficulty? Our deeds will echo in Valentia.
The second reason why visiting settlements is always a pleasant novelty concerns once again the static backgrounds that make up the screens: through the "Examine" command we can in fact take a look at the surroundings to collect potential objects, ranging from useful consumables to real weapons. Weapons just as valuable if we consider the lack of merchants and the reduced presence of blacksmiths - whose job, however, is to upgrade the equipment and buy from us. In short, it remains quite evident how Intelligent System has decided to enhance even more that exploration that with Awakening had already begun to take its first steps. The little trick of making every village, city or outpost a probable source of income only increases our curiosity as players, making it interesting a process that in the absence of these touches would have been sterile and boring.
Screenshots
Screenshots will help you evaluate the graphics and gameplay of Fire Emblem Echoes: Shadows of Valentia.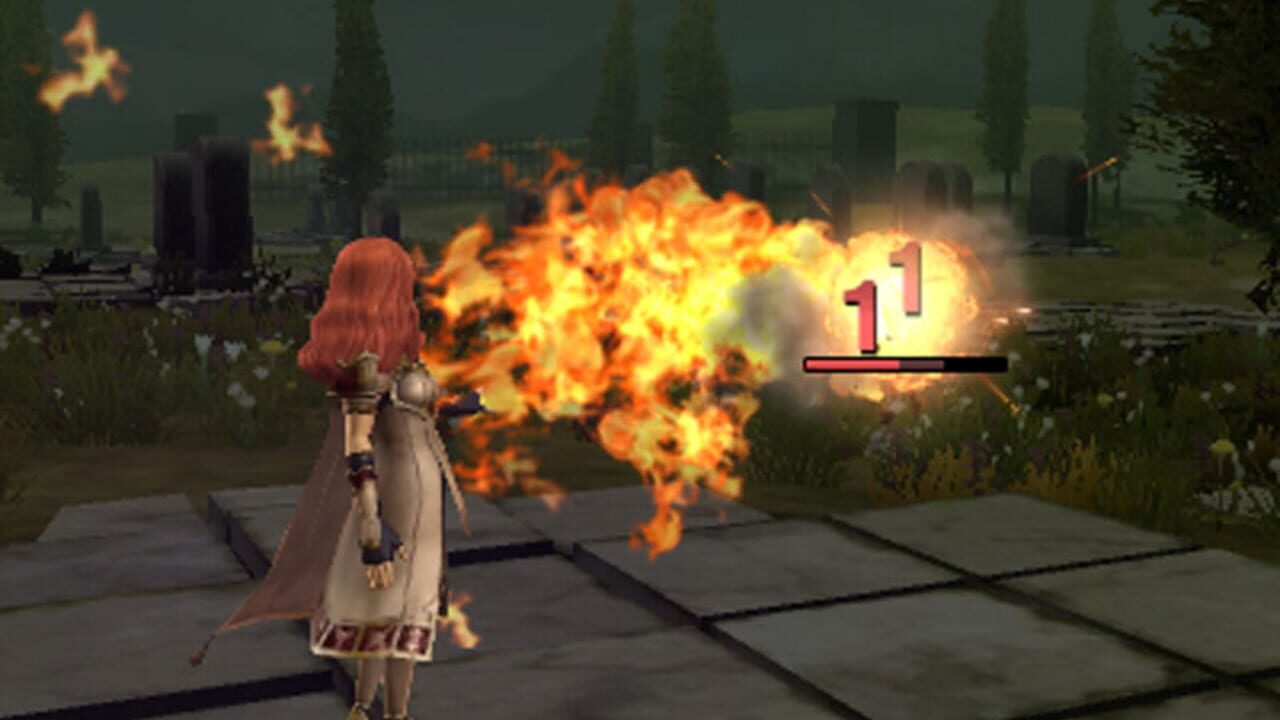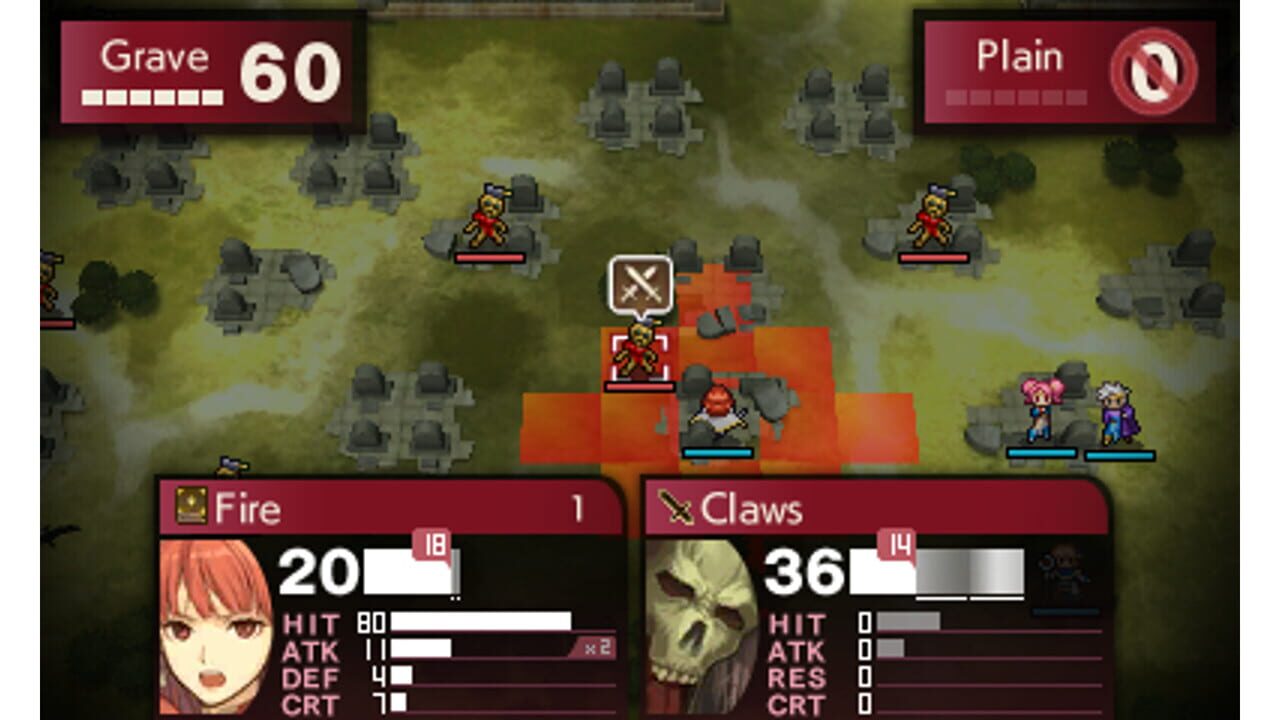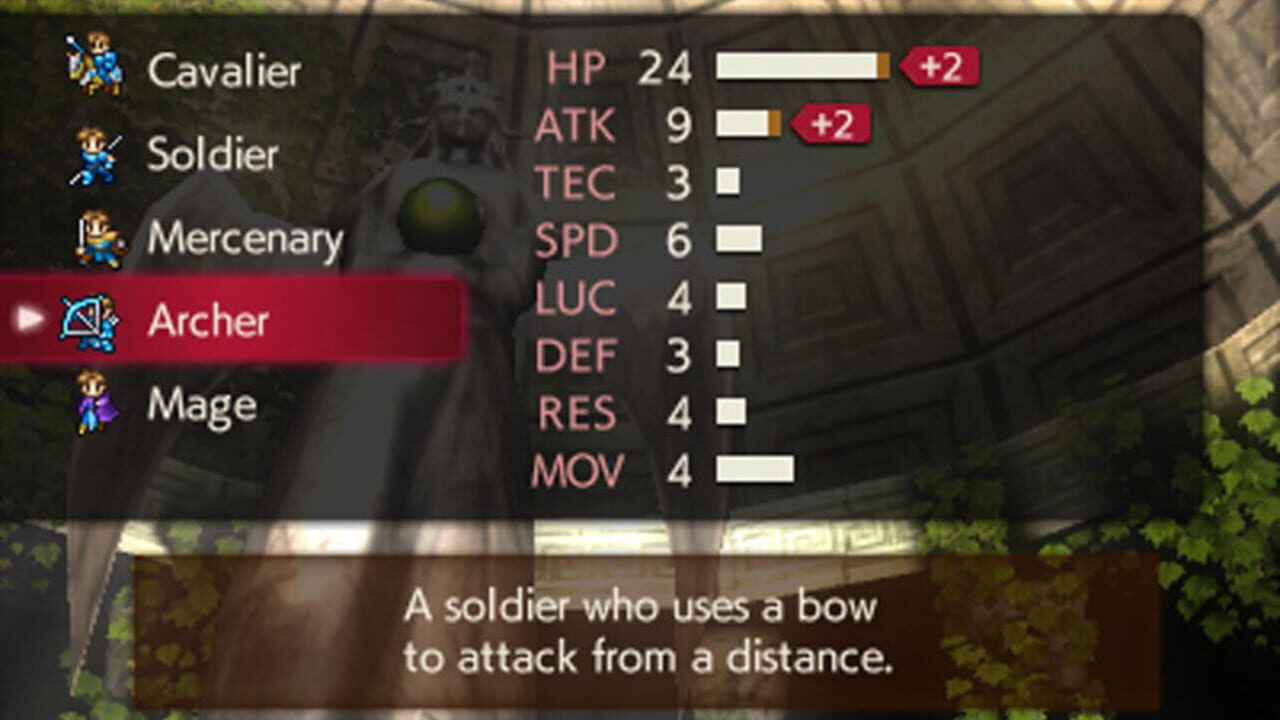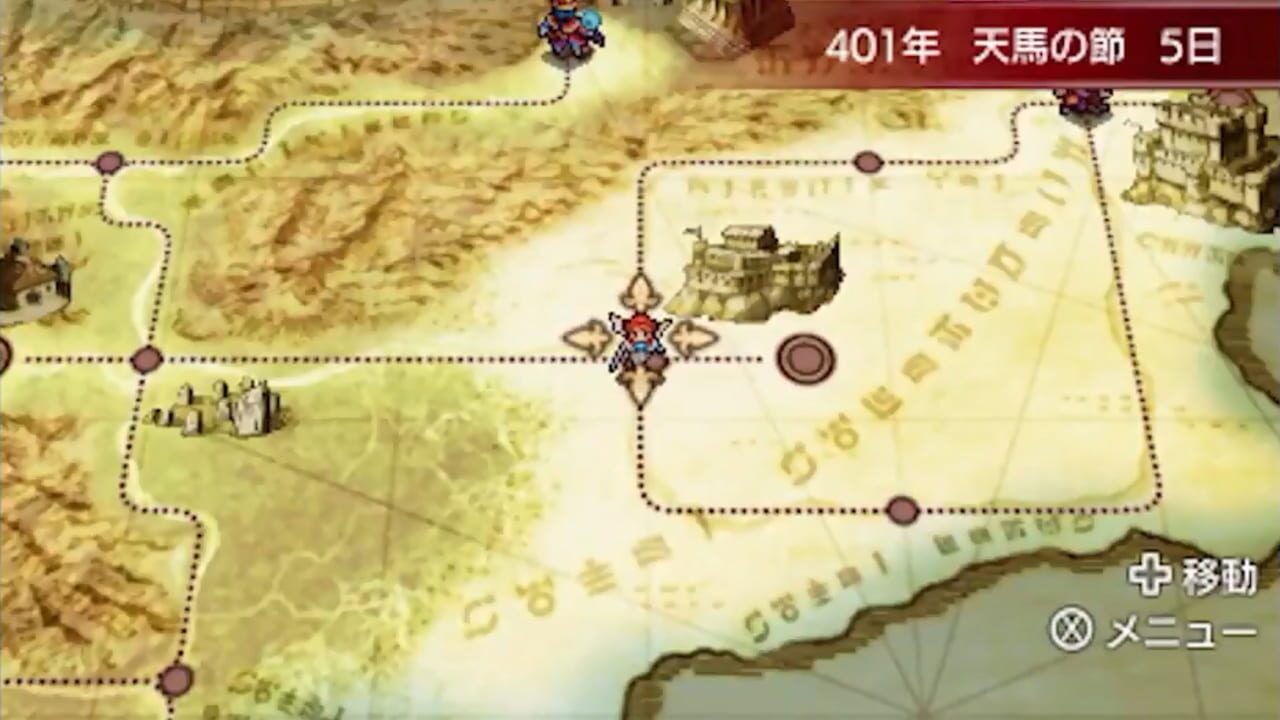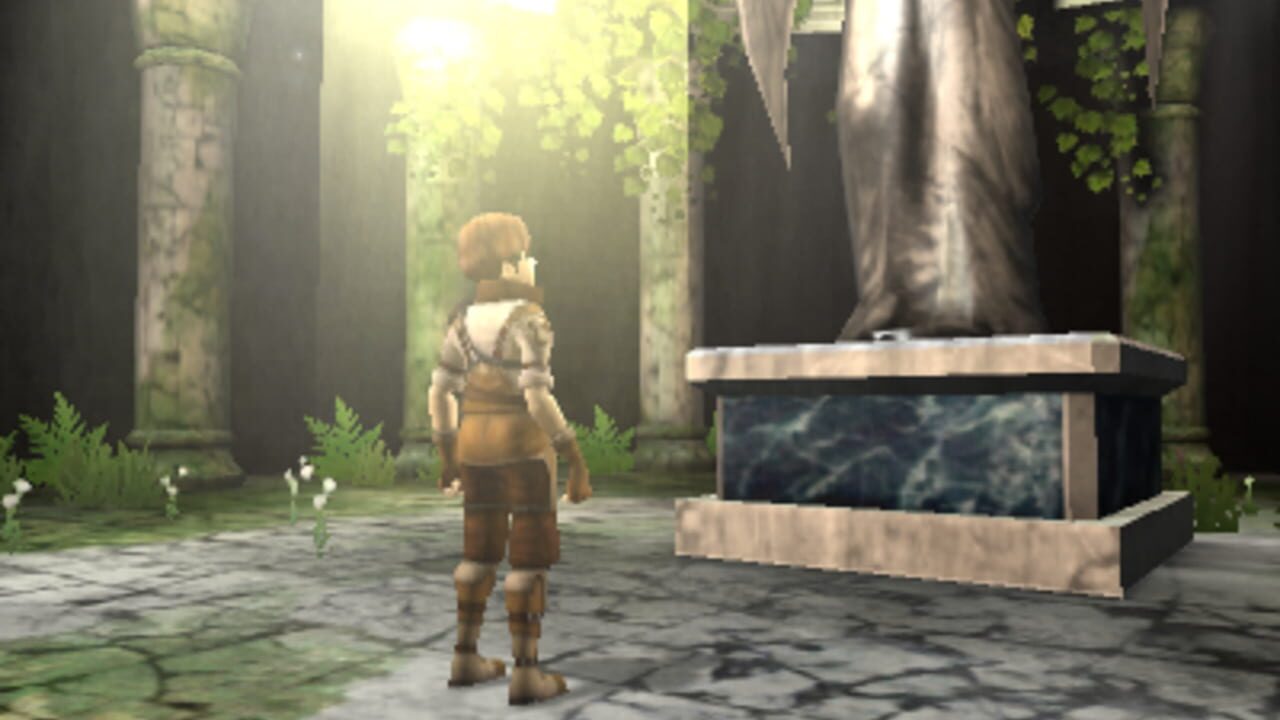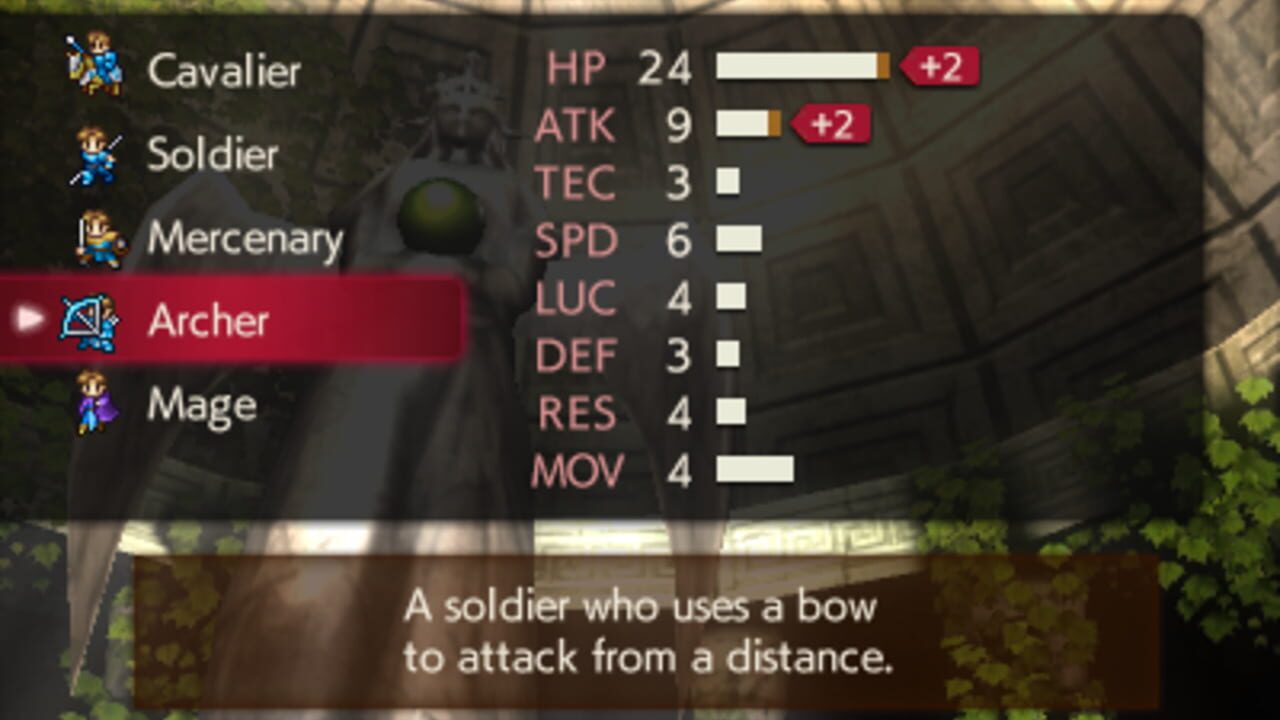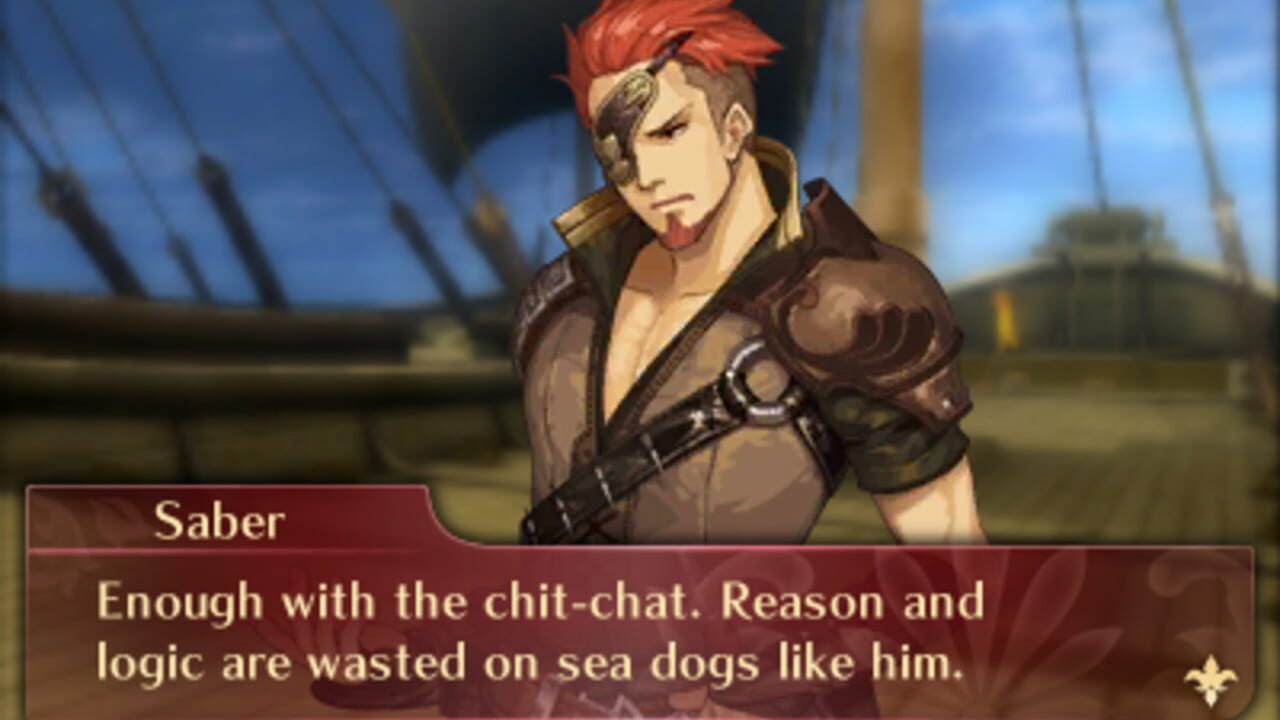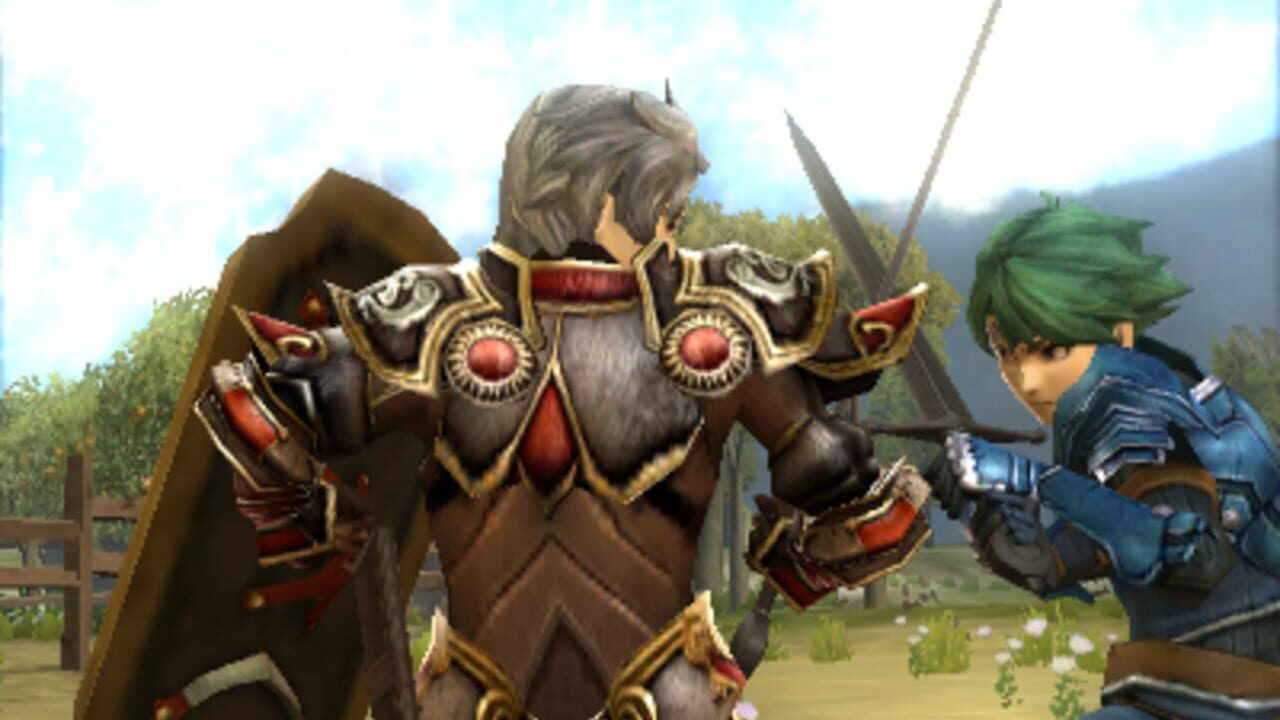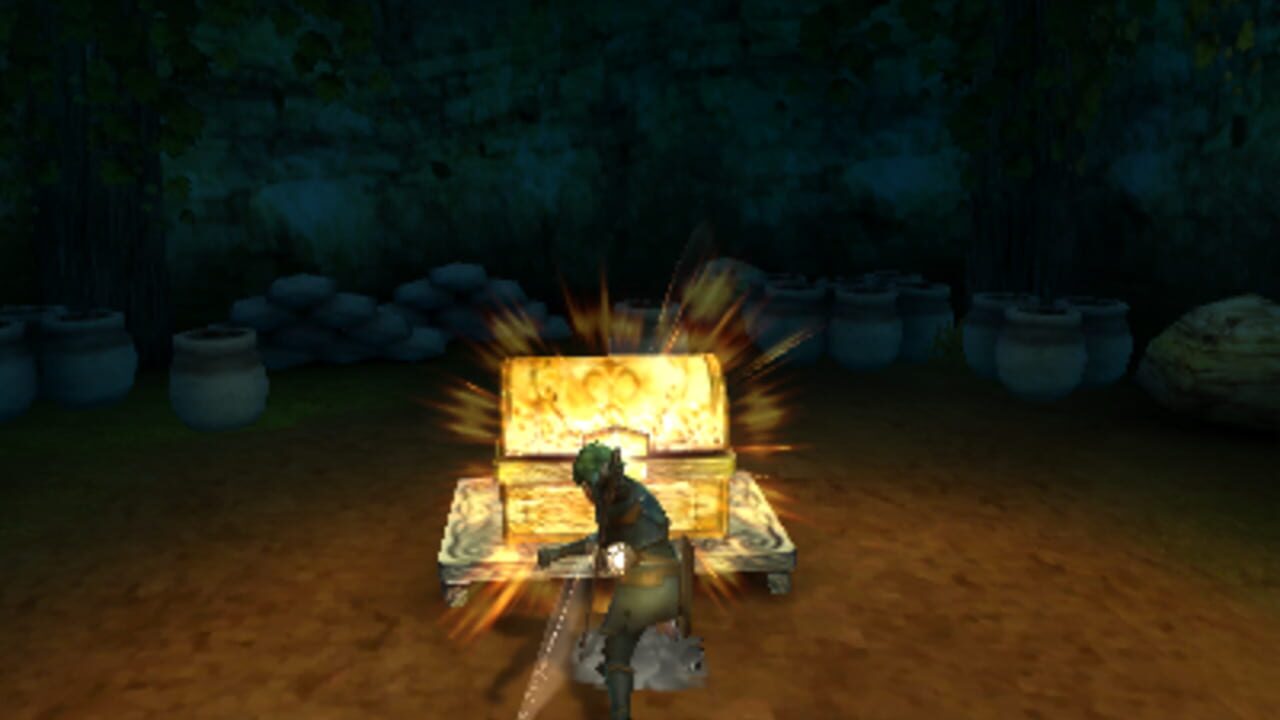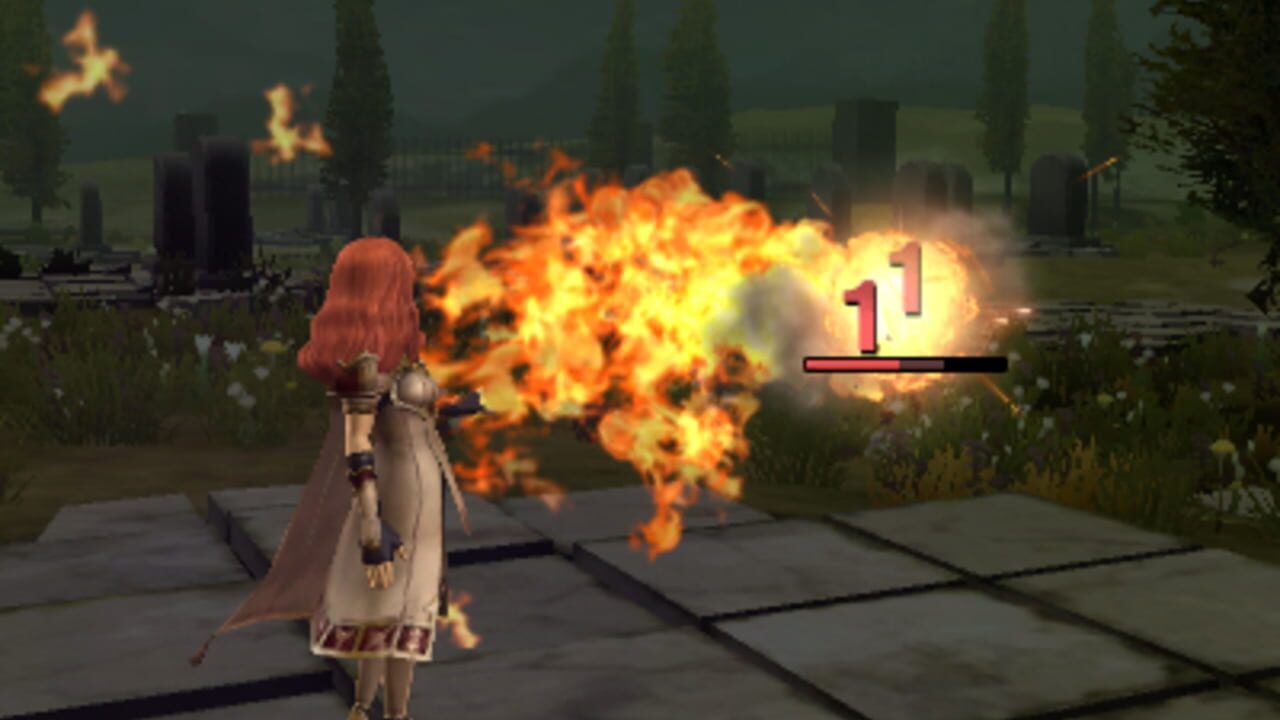 Videos
If screenshots are not enough, you can enjoy creative videos from Nintendo
You may also like
If you like Fire Emblem Echoes: Shadows of Valentia, but you're tired of it and want something new, you can try other games.