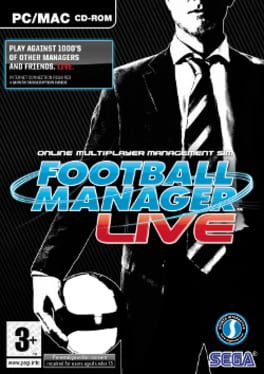 Football Manager Live
Publisher

Sega Entertainment

Developer

Sports Interactive

Release date

31 Dec 2009
Football Manager Live is a online-only managerial soccer simulation where the player is responsible for the financial and athletic success of his club. The main difference to regular games of this genre is that the players don't manage an existing club but create their own.
see all / fold
| AGM score | 81% |
| --- | --- |
| IGN | 8.2 |
| GameSpot | 8 |
| Metacritic | 82 |
expand / fold
About Football Manager Live
Football Manager Live is released by Sega Entertainment in 31 Dec 2009. The game is designed by Sports Interactive. Football Manager Live is a typical representative of the Sport genre. Playing Football Manager Live is a pleasure. It does not matter whether it is the first or a millionth hour in Sport, there will always be room for something new and interesting. Thrilling levels and gameplay Football Manager Live will not leave anyone indifferent. The complexity of gameplay increases with each new level and does not let any player get bored.
In addition to it in 31 Dec 2009 released games such as:
In addition to Football Manager Live, the representatives of Sport games also belong:
A complete list of games like Football Manager Live can be found at AllGame here.
Football Manager Live is versatile and does not stand still, but it is never too late to start playing. The game, like many Sport games has a full immersion in gaming. AllGame staff continues to play it.
Football Manager Live is perfect for playing alone or with friends.
At AllGame you can find reviews on Football Manager Live, gameplay videos, screenshots of the game and other Sport representatives.
Football Manager Live in the test - the online age for managers has started
Author: Heiko Klinge
Date: 2009-02-23 14:44:00
He looks like an accountant, but is a real revolutionary: With FM Live, the online age is also beginning in the manager genre.
It is Friday night, just after three. Normal people are now in bed. Only crazy people would set the alarm clock to take part in an auction for a football player in an online game. No time to think about it: there are only a few minutes until the auction for the Brazilian national soccer player Josué - we are placing a new highest bid with £ 300,001. Admittedly a crazy action, but it was worth it. We close our eyes contentedly for a few seconds ... and are woken up five minutes later by the auction bell. Josué joins the oldbury FC rival club. For £ 300,002!
The painful lesson: There are thousands in Football Manager Live who are as crazy about football as we are. And that is exactly what makes the first online football manager such a fascinating experience.
Association decision
The most important difference to classic football managers : In Football Manager Live you do not manage a real club, but found your own club. After you have created an elegant coat of arms using the editor, choose a football association that best suits your style of play and your time budget. Beginners who only want to play on weekends choose the Casual Weekend Association accordingly. The choice of association also determines the hardness of the rules. In professional championships, there are fines if you leave too many matches to the AI. Despite the division of the association, you can basically interact with each of the approximately 1,000 players per server, for example, arrange a friendly game, organize a private tournament or go into transfer negotiations.
This association system works splendidly: On the one hand, there are hardly any overpowering direct competitors. On the other hand, you always have something to do, even if you are online outside of the usual times, especially since the developers have built in tons of useful community functions. There is a separate chat window for public or private conversations, various mailing lists and an extensive call system, which ensures that there is always a polite and sporty tone.
team's formation,
At the start of the server, each player has the same wage and transfer budget with which he can now put together his team. The offer is huge, because like the Football Manager 2009, its online counterpart also uses the giant kicker database of the developer Sports Interactive, which manages over 330,000 real football professionals with over 100 carefully researched values. At the beginning you can only afford one or two real stars, the rest you have to put together from less known kickers. The rule here is: first come, first served. This turns out to be a balance problem, because the best bargains are of course quickly sold out, and late starters therefore have little chance of a powerful team. Accordingly, you should register (unlike online role-playing games) on a server that is as empty as possible, because the selection of non-contract kickers is correspondingly larger. If you like, you can leave the team composition to an astonishingly reliable automatic.
tactics behavior
As soon as the team is ready, you can jump into your first championship matches. There is no fixed game plan, so you can always challenge a league opponent who is also online. However, there is a specific date for each pairing on which the game must be played at the latest. If your opponent is not online that day, your challenge is automatically accepted and a rather clever AI manager steps in for the absent competitor. If neither has time, the game is automatically simulated. The results are always traceable, and you can even watch the entire game in replay. The games only develop their full drama when both managers are present, which was the case in around 80 percent of the pairings in our one-month test period. Although only 20 circles chase a ball in the schematic 2D game scenes, there is everything we love about football: directly transformed corners, rarely stupid own goals, curious arc lamps, furious can wins, but also a nudged 0: 0.
If things don't go as planned, you can intervene and change your tactical instructions at any time. As usual from the Football Manager series, there are countless adjustments that can be fine-tuned, from the offside trap to the corner behavior of the individual players. However, you only have these options if you have mastered the relevant skills, which you have to learn like in an RPG. That costs neither experience points nor level increases, but only time. So it takes around 15 hours if you want to learn the skill "Free Kick Instructions". If you want to reach level 4 of physiotherapy (reduces injury times), you have to plan around four days. You can basically only choose one skill to learn; but time passes even when you are offline.
negotiation skills
If even the best tactics don't work, new soccer players have to be found. And in transfer negotiations, Football Manager Live is in top form. Because it makes a huge difference whether you are chasing a super talent with the computer or real opponents. You can take out loan deals, organize wages and even auctions. If you do business wisely and negotiate hard, you might be able to afford a real superstar like Lionel Messi, who the game managers are only gradually throwing onto the market. But be careful: during our test, many managers ended up in the debt trap because they paid more wages than they had revenue. The developers should have installed more warnings here. And that brings us back to our old friend Josué. Because his new owner had also miscalculated and had to offer the midfield clearer for sale again two days later. He got exactly £ 300,000 - three guesses of whom.
Screenshots
Screenshots will help you evaluate the graphics and gameplay of Football Manager Live.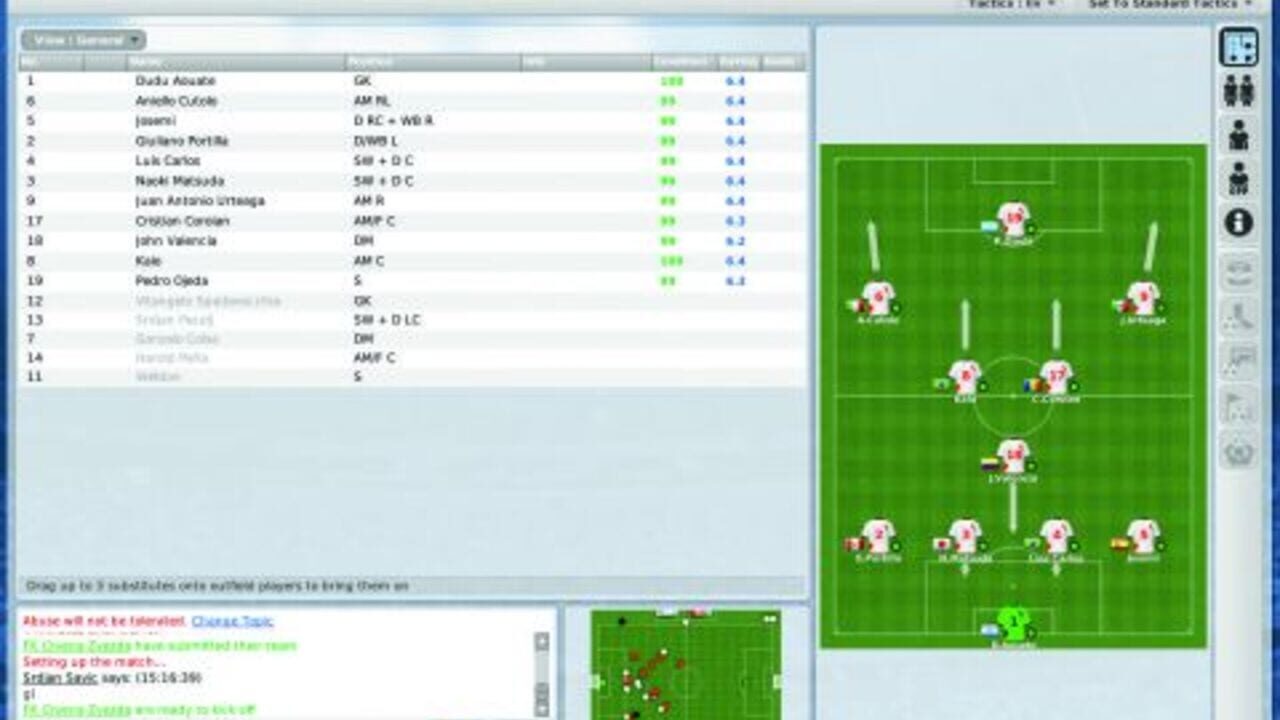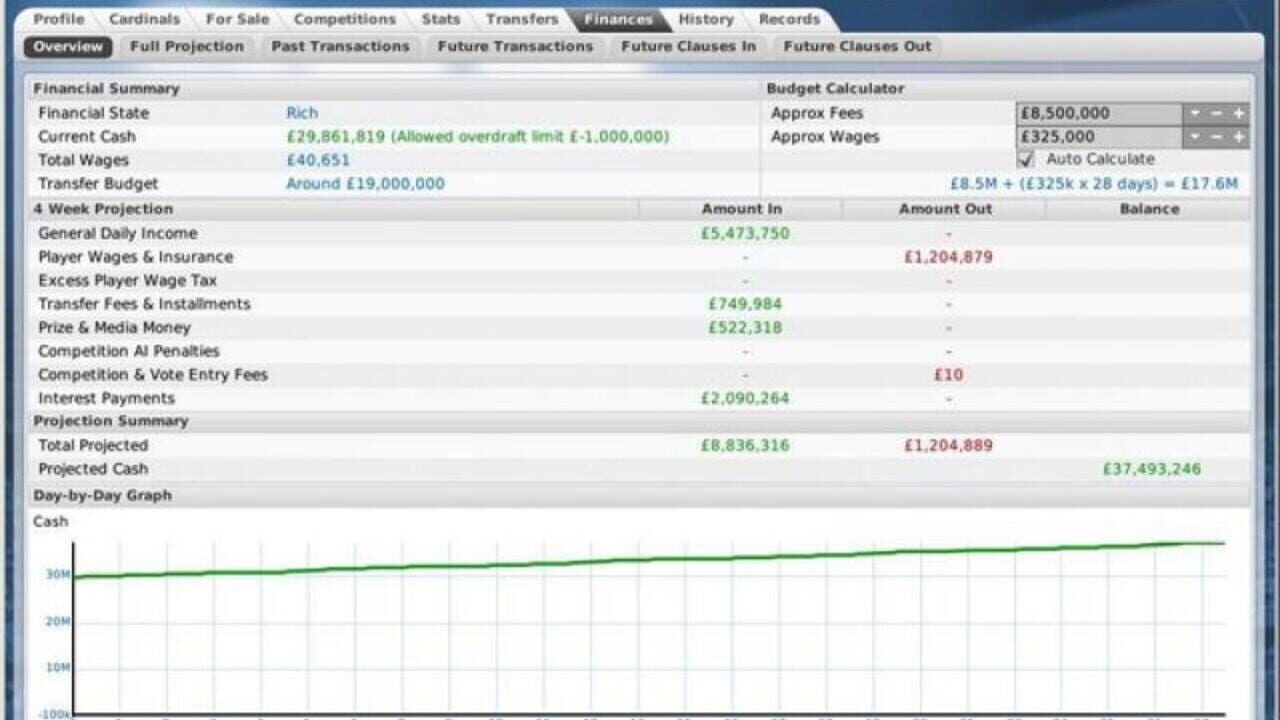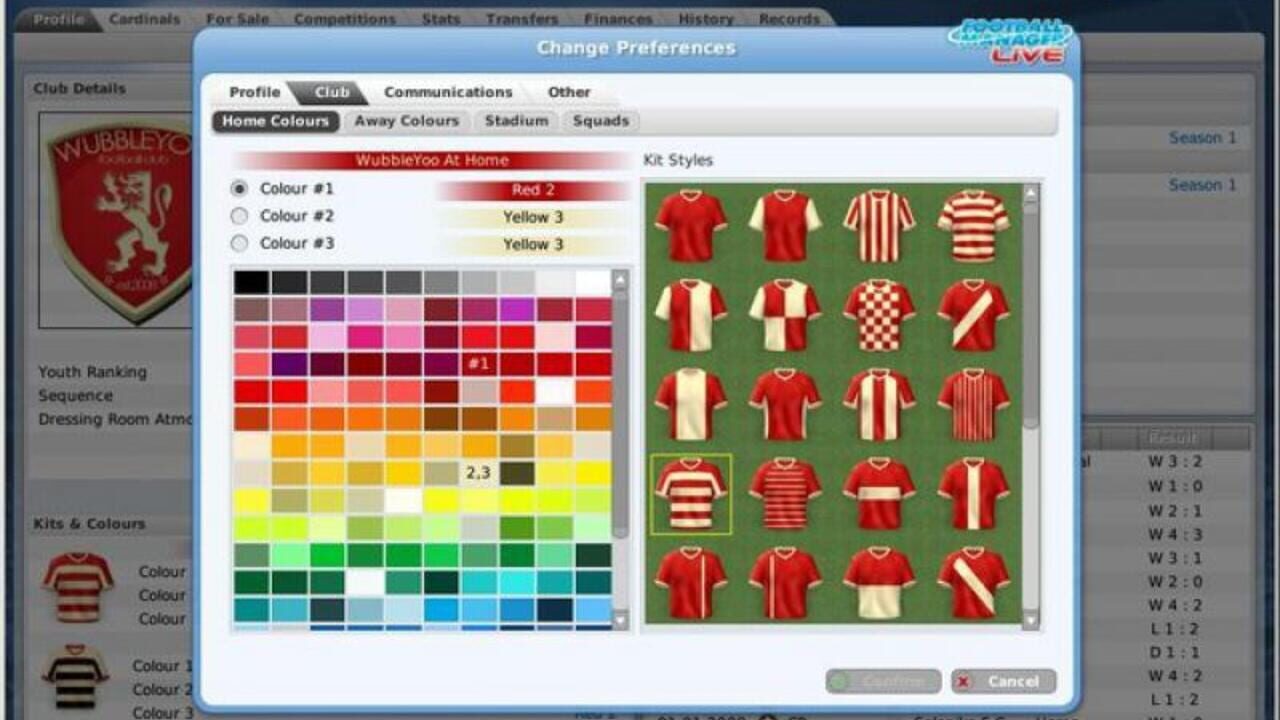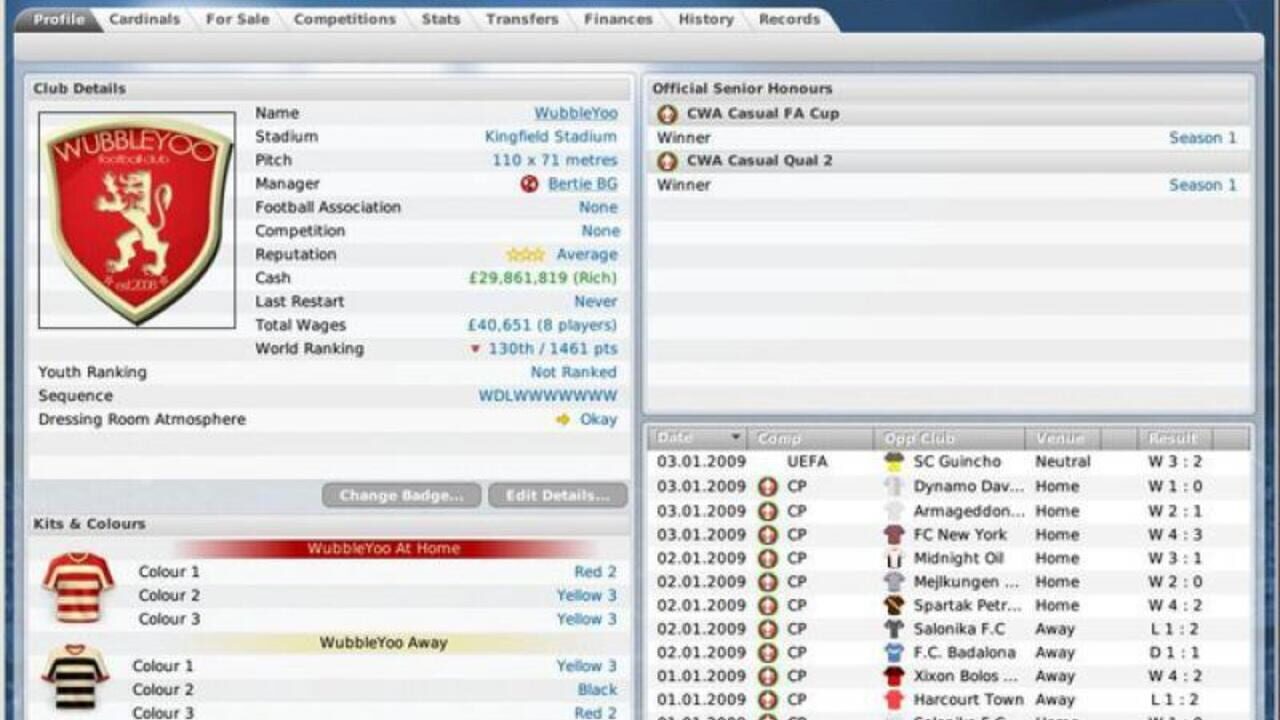 Videos
If screenshots are not enough, you can enjoy creative videos from Sega Entertainment
No videos
You may also like
If you like Football Manager Live, but you're tired of it and want something new, you can try other games.