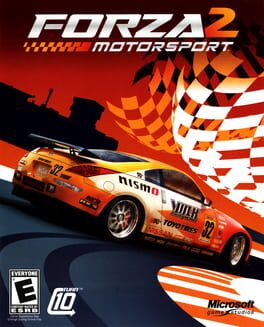 Forza Motorsport 2
Publisher

Microsoft Game Studios

Developer

Turn 10 Studios

Release date

23 May 2007
Forza Motorsport 2 brings Microsoft's racing sim series to the Xbox 360 with new tracks, new cars, and an impressive livery editor.
see all / fold
| AGM score | 90% |
| --- | --- |
| IGN | 8.9 |
| GameSpot | 9.2 |
| Metacritic | 90 |
expand / fold
About Forza Motorsport 2
Forza Motorsport 2 is released by Microsoft Game Studios in 23 May 2007. The game is designed by Turn 10 Studios. Forza Motorsport 2 is a typical representative of the Simulator genre. Playing Forza Motorsport 2 is a pleasure. It does not matter whether it is the first or a millionth hour in Simulator, there will always be room for something new and interesting. Thrilling levels and gameplay Forza Motorsport 2 will not leave anyone indifferent. The complexity of gameplay increases with each new level and does not let any player get bored.
In addition to it in 23 May 2007 released games such as:
In addition to Forza Motorsport 2, the representatives of Simulator games also belong:
A complete list of games like Forza Motorsport 2 can be found at AllGame here.
Forza Motorsport 2 is versatile and does not stand still, but it is never too late to start playing. The game, like many Simulator games has a full immersion in gaming. AllGame staff continues to play it.
Forza Motorsport 2 is perfect for playing alone or with friends.
At AllGame you can find reviews on Forza Motorsport 2, gameplay videos, screenshots of the game and other Simulator representatives.
Forza Motorsport 2 - game review
Date: 2007-06-20 14:46:00
The review was based on the X360 version.
Forza Motorsport 2 is a position that (according to Microsoft's plan) is to help sell more copies of the Xbox 360 and at the same time the first game for this console, able to make me so furious that I already had my hands clenched on the pad and I wanted to tear both knobs out, and then throw the controller against the wall. Or the console.
I cannot say exactly when the moment when similar situations ceased to occur. When I hadn't searched the deepest recesses of my memory for long-unused curses to describe my attitude towards the drivers behind the cars, towards the game developers and towards all the inhabitants of the universe who might have had something to do with the fact that after driving five laps, at the end of the last I turned the corner as it should be and was second to the finish line. But it did happen, and I ultimately found driving a Porsche 911 to be one of the most relaxing activities. It seems that this moment somehow came shortly after I found out what it could do to use air filters with lower flow resistance in the intake system and a little before I seriously regretted that when my friends in elementary school were interested in cars, I used to sit with those silly video games all day.
What is Forza Motorsport 2 ? Someone might say a racing game. And he would probably be quite right. But if someone else says that a manager, an erpeg or a multimedia encyclopedia, I will not argue with him. In fact, however, the new Forza is about what is generally about when you don't know what it's about. For credits. Dollars, euros or yen were abandoned, and the currency we use is marked with the letters KR. We need credits to improve our favorite cars in such a way as to win races with them, thanks to which we will earn the credits necessary to buy new cars with specific parameters, allowing us to take part in the next competition that we will win and ... And so on and on. . We get discounts from manufacturers, expand the car collection, buy parts, invest, save and repeat the race for the sixteenth time - not for the golden statuette, but to get several thousand credits. Needless to say, what is the prize for winning competitions with other players via Xbox Live.
Well, that's right - because apart from driving, we get all this somewhat erpegic career fun. There is also an arcade mode, very useful, because it allows you to learn the routes and behavior of individual cars in peace, or race with your own spirit (i.e. a car driving exactly the same as we did during the previous lap - it is sometimes more motivating to improve results than to beat hundreds of enemies), but you won't spend the most time with him. The next hours will pass for you gaining (surprise) credits and (this time for real) experience points. Both the driver and specific cars need them to advance to the next levels. Participation in any competition requires reaching a certain level - beginners 'cup is available immediately, but the amateur cup requires a third, the producers' club fifth, semi-professional competition - seventh, and so on.
Driving in career mode is really a lot. Once you reach the appropriate level and unlock access to the selected professions, you have to meet other requirements - have a car from a given region, from a specific manufacturer, equipped with the appropriate drive, or with a specific power. Three wins in a row give you gold - that is, credits and rewards in the form of new cars. At the beginning, there is nothing to be picky about. The producers do not send us the best cars, but the new carts will certainly be useful, because we start the game with 11,000 credits in our pocket, and this is enough for one, not too fast car. You will remember a lot of curses before you can afford the ones for 350,000 KR.
Everything has been constructed in such a way that the player really has a specific incentive to go further, improve results, earn money. And most of all - not to notice that there are really only twelve tracks in the game, presented in various configurations. And as befits an ERPEG, at the beginning we choose the race (i.e. the region our driver comes from - Europe, Asia or the USA). This does not affect the availability of tracks, but the prices of individual manufacturers' cars and when specific furles are available, it does.
There are just over 300 cars available in Forza Motorsport 2 , which is almost a hundred more than in the first part and over two times less than in Gran Turismo 4 . However, there is no reason to complain, because it's a lot. We can find here cars of all important and less important manufacturers, from Asian (e.g. Honda, Mazda, Mitsubishi, Toyota, Nissan), through American (e.g. Cadillac, Chevrolet, Ford), to European (e.g. Audi, BMW, Mercedes , Porsche, Ferrari). If you have known these names so far, or some models, but have never had the opportunity to learn more about them, it just appeared. In the mini-encyclopedia you will find information about each of the producers (also those less known, not mentioned before). They are written in a simple, accessible and, above all, interesting way (and in Polish). Did you know that Ford used to make space rockets, Honda started with mopeds, Mitsubishi started with ships, and Mazda started with tricycles? I was joking with the Ford of course, but I found out the rest from Forza Motorsport 2 .
We all know, however, that reading is not the point. Time for a ride. We choose cars from among ten classes, corresponding to the level of fur performance. Production cars are marked with letters of the alphabet - from the slowest (D - here, among others Volkswagen Beetle or Honda Civic Type-R), to those with the so-called classes without limits (U - for example Chrysler ME Four-Twelve). Racing cars are marked with the letter R and one of the numbers 1 to 4 (successively: heavily modified production cars, racing cars with increased power, racing cars with extremely increased power, prototypes). What can I say, furcups look beautiful, although you can see that some models have been prepared with more attention to detail than others. If we properly rummage in the car and replace parts, it can be promoted a class higher (it's an erpeg after all). Each car is described by statistics such as speed, acceleration, handling, but also uniqueness, for which you can get a bonus after winning the race.
How's the ride? First of all, each car is slightly different (it is similar with different types of ground, because they happen). For me, the driving model is as realistic as possible. Apparently, this planet is visited by people for whom Forza 2 is a typical arcade game and should not be called a simulation. I do not know. That is, if someone likes to play such titles as GTR , GT Legends , Grand Prix Legends , Live for Speed or rFactor , and they simulate those car behaviors that Forzie fails, I congratulate such maniacs on an interesting passion, jam, knowledge and, above all, patience. Seriously. But I suspect that for 95% of players, brought up on titles such as Need for Speed , Burnout or even Project Gotham Racing , the driving model in Forza 2 not only requires calm and certain learning, but is also pleasant and gives a lot of satisfaction from the next ones. successes. So it doesn't matter with the definitions and whether Forza Motorsport 2 is a simulator. It is important that driving is fun.
It is worth starting with a brief burying in the settings of the pad, because although on the lowest difficulty level with all the facilities on, we will only use the left knob and triggers responsible for acceleration and braking, then it is not so simple. And it is worth fighting, because only auxiliary lines or automatic transmission are not only additional money in winning races, but also the aforementioned satisfaction. Going back to the rain - you can change almost everything: from the configuration of individual buttons (nothing prevents you from setting the control on the D-pad, and gears under the right knob), through setting the vibration power level, ending with more advanced options (external and internal dead control, brake and throttle axis zones). We also set the subsequent facilitations (such as ABS and TCS or fuel and tire consumption) exactly as we like, how we like and how strong we feel. Sometimes I got the feeling that this game just wanted us to feel good.
You can also determine what effect damage is to have on the car's performance. If we want them to be like in the simulation (win bonus + 10%), we can spoil absolutely everything, but we will never stop the engine and we will not delete the car completely, as it is possible for example in Colin McRae DIRT . Oh, I advise you to quickly abandon the emerging auxiliary line, presenting e.g. points at which to brake well. It doesn't help that much, and loans in your pocket will always come in handy.
This game is referred to as the "automotive version of Pokemon" for a reason. Apart from collecting money, we also collect more cars. And then we modify them. You can buy parts to improve the performance of the car as well as improve its appearance. The replacement of spoilers, sills or rims will certainly appeal to tuning enthusiasts, but the fun begins when we look inside. In fact, once you get to know the operation of individual systems and find out how the replacement of specific parts affects driving, you can create your own dream car based solely on a manufacturer's skeleton. Thanks to appropriate measures, it is possible to increase and decrease the weight of the car, even the choice of tires has an impact on driving. You also have to remember not to throw in all the most expensive parts without thinking, but do it carefully. Upgrades are neatly grouped into categories (engine and power, chassis and steering, tires and rims, aerodynamics and body). Not sure why modifying camshafts or installing low friction shock absorbers? Relax, Forza Motorsport 2 will not only explain it to you, but also show you exactly what the effect of the changes in the car's operation will be (and then, while driving, you can check if it really is so on the telemetry screen). Importantly, everything is described in Polish. The location is really good - I didn't notice any major mistakes. There is a slip-up in the manual (second sentence on page 20 - someone forgot to throw away a piece of English text).
After you set the pressure in each tire, choose the type of drive, play with the suspension and brakes, the time will come to paint the car. The editor created for this purpose is really fun and gives a lot of possibilities and - like the whole game - rewards the patient. You cannot import a ready-made image from a PC, but Xbox Live already has a lot of people with cars decorated with beautiful images of anime characters, movies or other games. Some of them are small works of art and took many hours of work to create them (check YouTube for videos of fanatics painting). We varnish each of the parts separately, applying subsequent layers of paint (with some marking or decoration) to them. Various lettering fonts, symbols and logos of manufacturers are also available. Saving projects allows you, for example, to share them with friends and create a common clan in which everyone drives a characteristic cart. Not bad.
If you're more interested in what's going on under the hood, Forza 2 will surprise you with a telemetry screen. Here we check the number of revolutions per minute, details related to friction, suspension and temperature of the car. These are options for geeks - the more so because you can observe not only your parameters, but also all your rivals. And if you prefer to focus on the route during the race, you can also watch it during the repetition and then follow everything carefully and analyze it.
I mentioned a small number of routes. Fortunately, even though there are only twelve of them, we drive in dozens of configurations and in total, it is quite diverse - apart from the tiring Test Track Infield, which you should avoid in career mode as much as you can (unfortunately, at the beginning, you can't do it). The following tracks, both the real ones (including Laguna Seca, Nürburgring Nordschleife, Silverstone Circuit or Tsukuba Circuit) and those created for the game, look good and I believe the Turn 10 team for their word that they look exactly like in reality. The New York Circuit, the only tour in the city, evokes associations with those of the Ridge Racer . As the only track, it also presents a truly detailed environment. It means that it is possible - soon I am counting on a package with some new, cool tracks to be downloaded from the Xbox Live Marketplace.
Exactly - apart from the aforementioned ride around New York, the surroundings look much poorer than in the aforementioned Colin McRae DIRT (just like the menu, which simply charmed me in the Codemasters product!). The route is empty and the fans don't look too attractive. Cars sometimes shine too much, and some not very nice teeth appear on them (which is supposedly caused by shaders responsible for shading objects and will be fixed soon with an update; I don't know if it's good or bad, but it's definitely fun because the game sometimes it looks better on ordinary TV than LCD panels). So if someone wants to, there is something to complain about. In fact, Forza 2 is a beautiful game. Maybe there is no revolution in the visual setting that some have expected, but compared to the competition, there is also nothing to be ashamed of. We get smooth animation, double anti-aliasing, and the car models, despite the problems described above, are nice and exceptionally detailed (although some seem more polished than the rest). Of course, depending on the impact, other parts get damaged, and if, for example, a bumper falls off, it will stay on the track until the end of the race.
You can not complain about the work of the camera - although we did not get the FPP view (there are four others, including the one with the camera placed on the hood), but there is a bonus in the form of the possibility of splitting the image into three displays (unfortunately, you need three consoles for this). In the photo mode you will love to play the photographer. This is another activity in this racing game that is a lot of fun and has absolutely nothing to do with racing. The more so as players connected to Xbox Live can upload a ready photo and then download it from the official website of Forza 2 .
The soundtrack also does not disappoint, although the person choosing the pieces tried rather to hit mass tastes and we can find songs from popular bands (mainly playing electronic music, but not only). There are Paul Oakenfold, NERD, LCD Soundsystem, Faithless, Apollo 440 and a lot of other generally famous artists. Importantly, we hear the pieces only when navigating the menu - during the race there are only sounds made by cars and the environment. This may give the game realism, but after a few hours only the toughest guys will survive, so it's worth playing something from the X360 hard drive or a connected mp3 player. Coming back to noises for a moment: in the menu, you can separately set the volume of the sounds of the environment, tires, engine, enemy cars and collisions.
Forza Motorsport 2 has the option of playing for two people on a half-screen with one console, but I don't want to believe that someone will prefer to choose this way of spending free time, rather than multiplayer online battles. Immediately after the game's premiere, there was a lot of traffic on the servers - there is no chance that at some time of the day or night you will not find someone to play with. He is a bit worried that only eight people can take part in the race (already announced that there will be twenty of them in Gran Turismo 5 ). Besides racing, you can buy (or of course sell) a car at auction, which is very cool, but unfortunately also requires an Xbox Live Gold account. There's also Forza Motorsport TV where you can watch others race. There are often tournaments organized (up to 256 players can take part - that's a lot).
While discussing the subsequent elements of the game, I tried to avoid comparisons with the first part. It cannot be denied that due to the poor popularity of the first Xbox, it did not reach a large audience. A few years have passed, the 360 is doing well on the market, all players talk about Forza and others, I read its review in socio-political weeklies, and at the Polish premiere of the game I could watch Anna Mucha compromise with the pad in her hand. At the same event, the host tried to convince everyone that Forza Motorsport 2 is a breakthrough, a revolution and a new quality in general. But it's not like that. It's a really good game, but it's actually a very extensive version of the first part - if you haven't played it, you can only enjoy it, because discovering everything is yet to be done. If you compare it to other races, in some respects maybe some of them have an advantage over it, but in the overall standings it wins: right now you won't find such an extensive, solid and well-made game of this genre that will give you so much fun. Even if you don't have a driving license.
Bartłomiej Kossakowski
PROS:
MINUSES:
Screenshots
Screenshots will help you evaluate the graphics and gameplay of Forza Motorsport 2.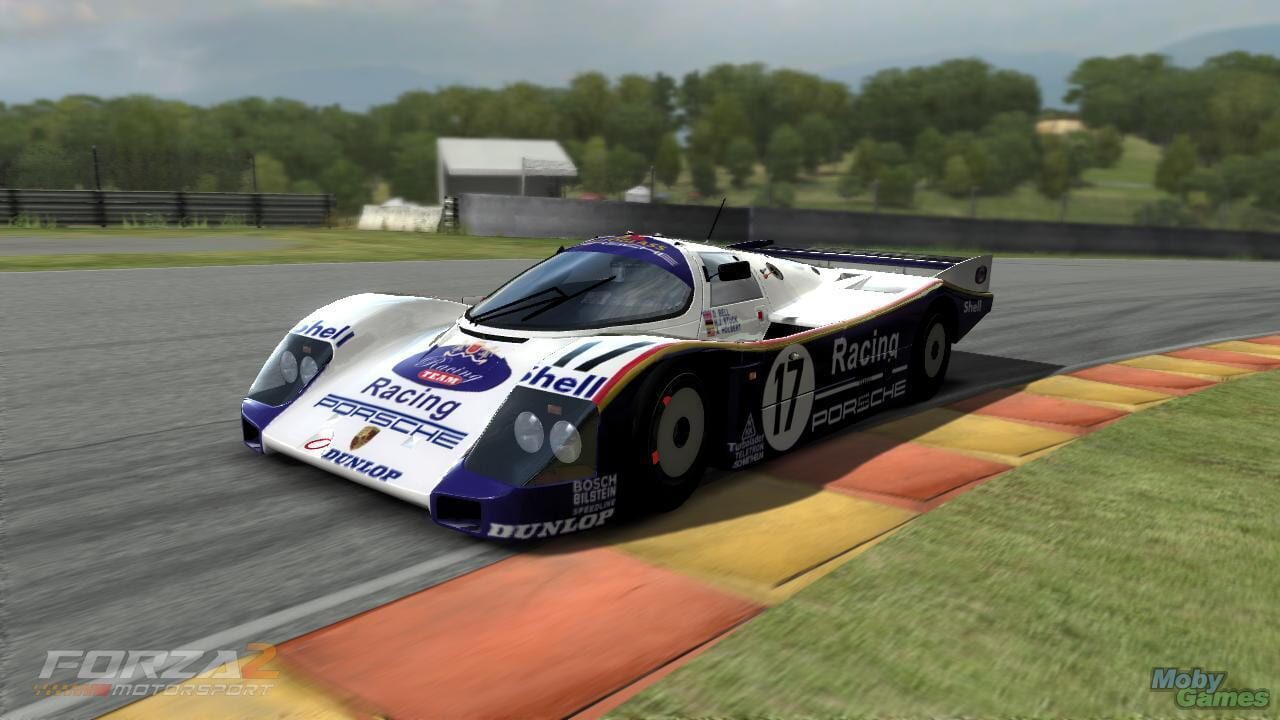 Videos
If screenshots are not enough, you can enjoy creative videos from Microsoft Game Studios
You may also like
If you like Forza Motorsport 2, but you're tired of it and want something new, you can try other games.