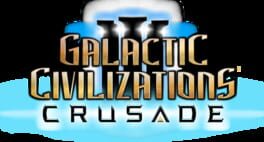 Galactic Civilizations III: Crusade
Publisher

Stardock

Developer

Stardock

Release date

4 May 2017
Imagine a scenario where humankind would one day discover that it isn't the only one in the universe. Individuals set out into space and find other outsider civilizations with their own accounts and inspirations that need to become well known. Pick your kin: Be a human, a Drengin, an Altarian or an individual from one of the numerous different races and lead your progress into a brilliant age in one of the biggest 4X technique games ever! Research new advancements, plan spaceships and colonize new universes as you face dangers and ace difficulties with new and strange sources. Manage exchange and arrange contracts, take up arms, keep an eye on your foes and advance residents who do phenomenal things. What's more, when you're done, play the game again as one of the many included outsider civilizations, each with its own story, innovation tree, transport parts, and then some. "Galactic Civilizations III" presently arrives in a group with the " Crusade "expansion and extra substance as uber occasions. So it offers a far and away superior gaming experience! Join the positions of galactic pioneers today and ask yourself the most significant inquiry: How will you rule your cosmic system? Each GAME IS UNIQUE Every new game offers an assortment of alternatives when it begins: set the guide size, the measure of planets and assets , recurrence of occasions and more and make each new game a one of a kind encounter. "Galactic Civilizations III" likewise evacuates direct triumph conditions and offers you a few objectives, for example, military success, social matchless quality, mechanical progression or political partnerships that you can pick between and seek after to win. The new multiplayer aptitudes likewise permit you to confront difficulties and fights past AI by confronting different players. This, adjusted by a broad and definite boat creator, ensures a serious and energizing experience as you choose how you need to run your galaxy.HIGHLIGHTS: THE BASIC GAME a definitive sandpit experience: Each game has a one of a kind guide and exceptional universes just as phenomenal difficulties that you need to confront - all for an enormous scope. Play against 16 to 100 adversaries. There are a few different ways to win: benefits through military success, social matchless quality, innovative headway or political partnerships. Make your own story: In each sandbox game you can compose another future story for your human progress. Story-based crusade: find out about the antiquated history of extraterrestrial civilizations and find out about a potential future for mankind. Colossal innovation tree: Explore an innovation tree of massive broadness and profundity. Each playable group has its own interesting specializations. Your choice decides how you play and win. Group and boat customization: make a human progress with its own look, boats and advances, and even alternatives for how AI will utilize them. Multiplayer: play online with companions, make custom civilizations, spare your multiplayer games, and that's only the tip of the iceberg. An intricate economy: every world is interesting and offers a wide range of assets that can change the course of your procedure in each game. Planetary Governors: Use individual planetary pioneers to run your universes and choose which upgrades to construct and when - you have to concentrate on greater vital objectives. "CRUSADE" Civilization Editor: Create your own group - complete with pioneer, belief system and Skills. Tweak your own galactic armada and make remarkable discoursed for your group. Intrusions: Train your residents to be fighters and attack foe universes. Plan your assaults cautiously and don't overlook that your home world must be guarded as well! Secret activities: Spies can take innovation, spread gossipy tidbits to work up the populace, harm restricting universes or even endeavor to kill foe residents. Galactic Citizens: Forge the destiny of your progress with skilled people called residents. Browse over twelve novel jobs: authorities, professionals, manufacturers, famous people and that's just the beginning. Uber EVENTS Complex choices: utilize your insight and systems to ace sudden difficulties. Universe spreading over occasions: Solve issues on a galactic scale. Lead your human progress: Encourage your kin to kill friends and family, pick how to manage the disclosure of a puzzling outsider ancient rarity, face the Dread Lords, and the sky is the limit from there.
see all / fold
| AGM score | 85% |
| --- | --- |
| Metacritic | 85 |
expand / fold
About Galactic Civilizations III: Crusade
Galactic Civilizations III: Crusade is released by Stardock in 4 May 2017. The game is designed by Stardock. Galactic Civilizations III: Crusade is a typical representative of the Turn-based strategy (TBS) genre. Playing Galactic Civilizations III: Crusade is a pleasure. It does not matter whether it is the first or a millionth hour in Turn-based strategy (TBS), there will always be room for something new and interesting. Thrilling levels and gameplay Galactic Civilizations III: Crusade will not leave anyone indifferent. The complexity of gameplay increases with each new level and does not let any player get bored.
In addition to it in 4 May 2017 released games such as:
In addition to Galactic Civilizations III: Crusade, the representatives of Turn-based strategy (TBS) games also belong:
A complete list of games like Galactic Civilizations III: Crusade can be found at AllGame here.
Galactic Civilizations III: Crusade is versatile and does not stand still, but it is never too late to start playing. The game, like many Turn-based strategy (TBS) games has a full immersion in gaming. AllGame staff continues to play it.
Galactic Civilizations III: Crusade is perfect for playing alone or with friends.
At AllGame you can find reviews on Galactic Civilizations III: Crusade, gameplay videos, screenshots of the game and other Turn-based strategy (TBS) representatives.
Screenshots
Screenshots will help you evaluate the graphics and gameplay of Galactic Civilizations III: Crusade.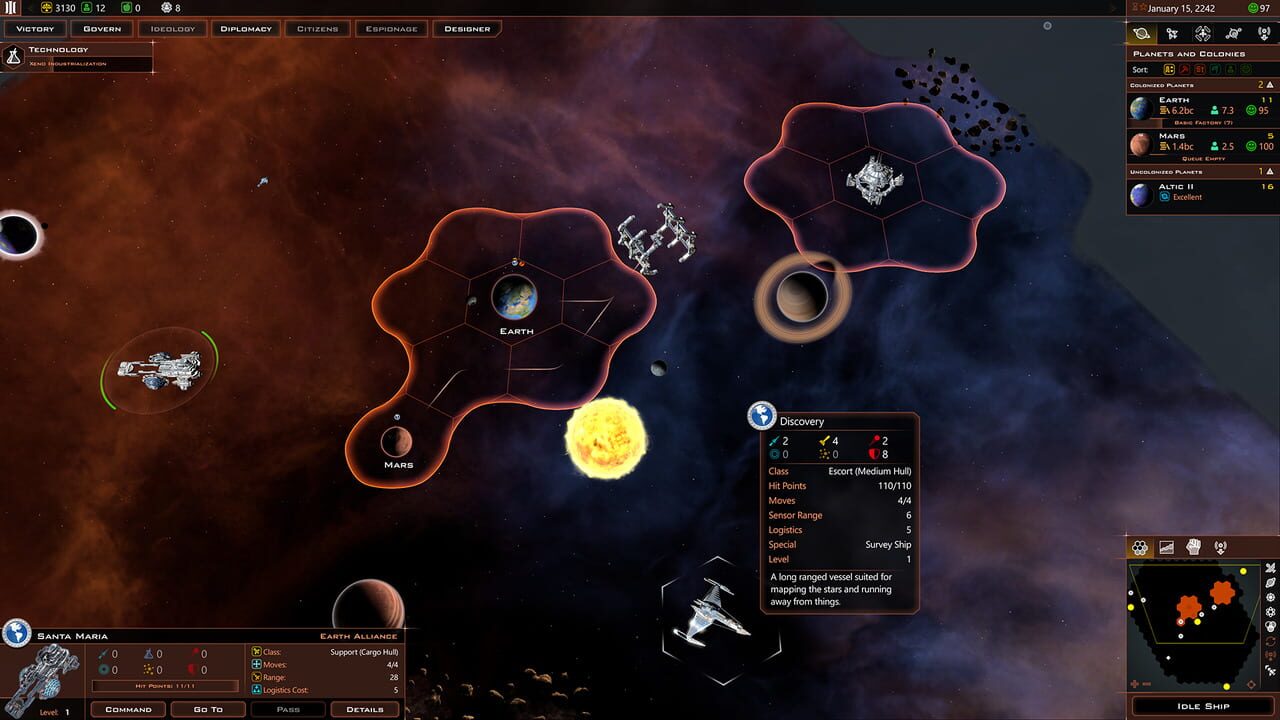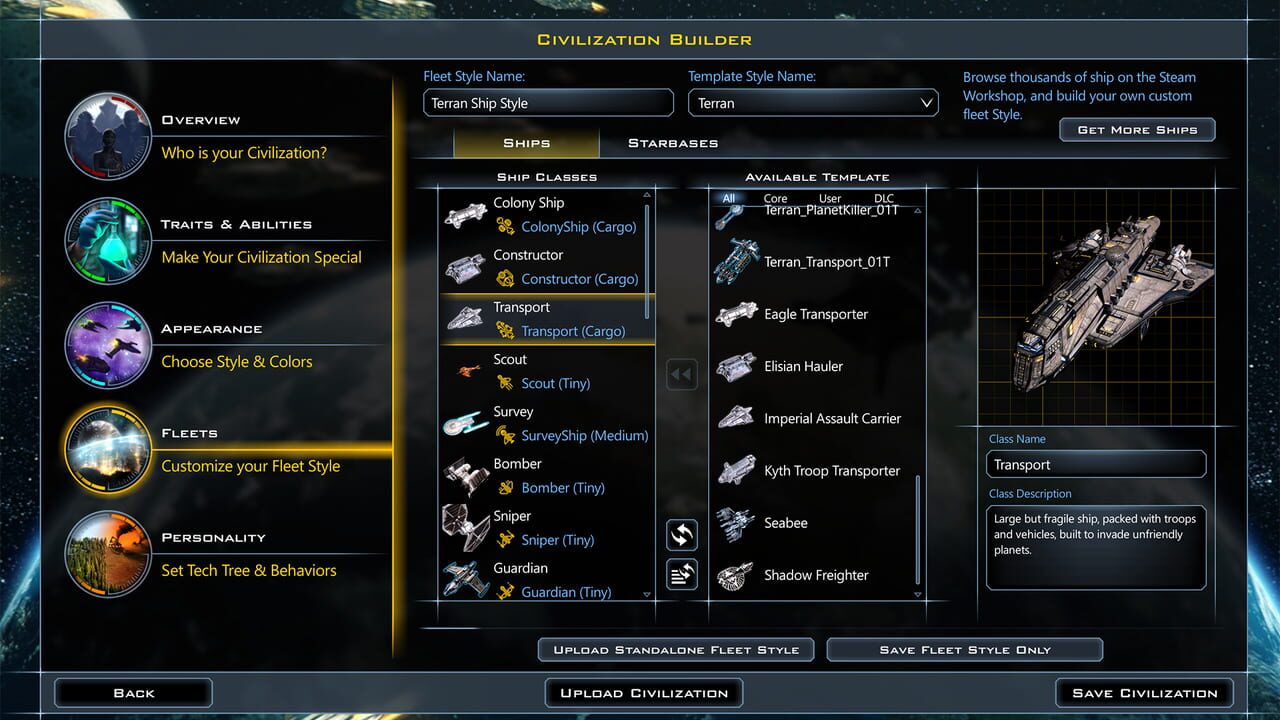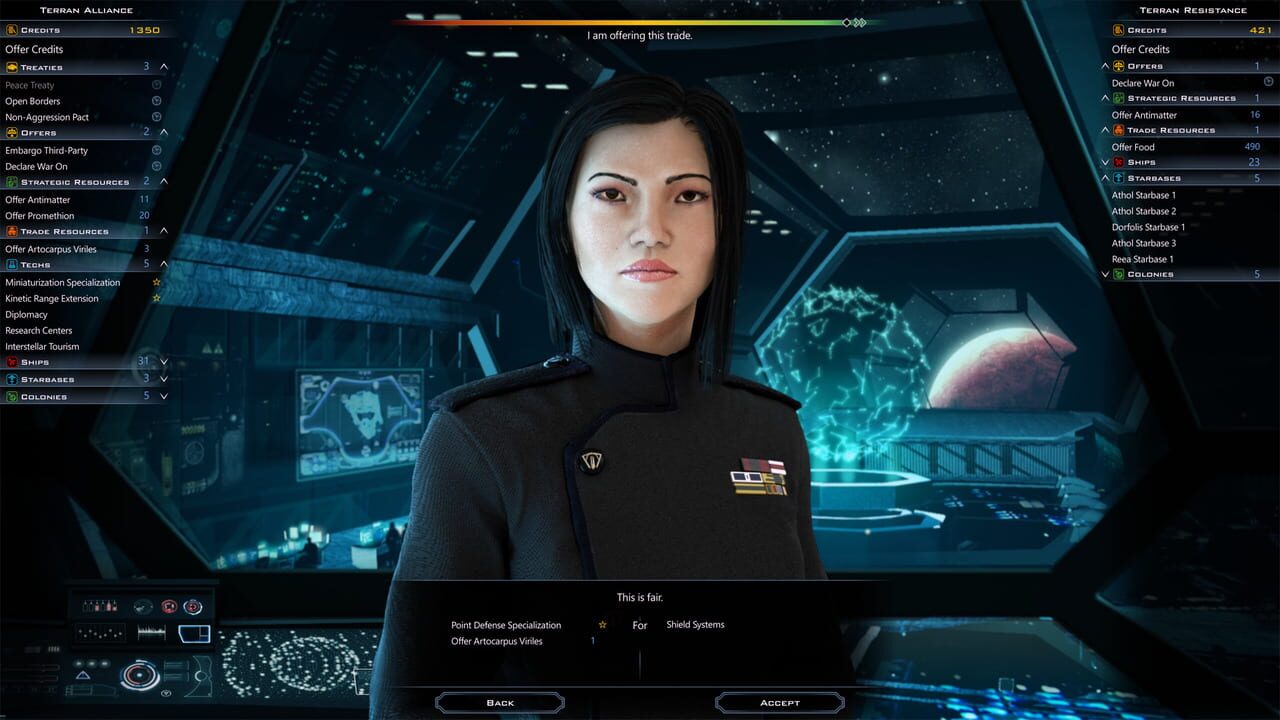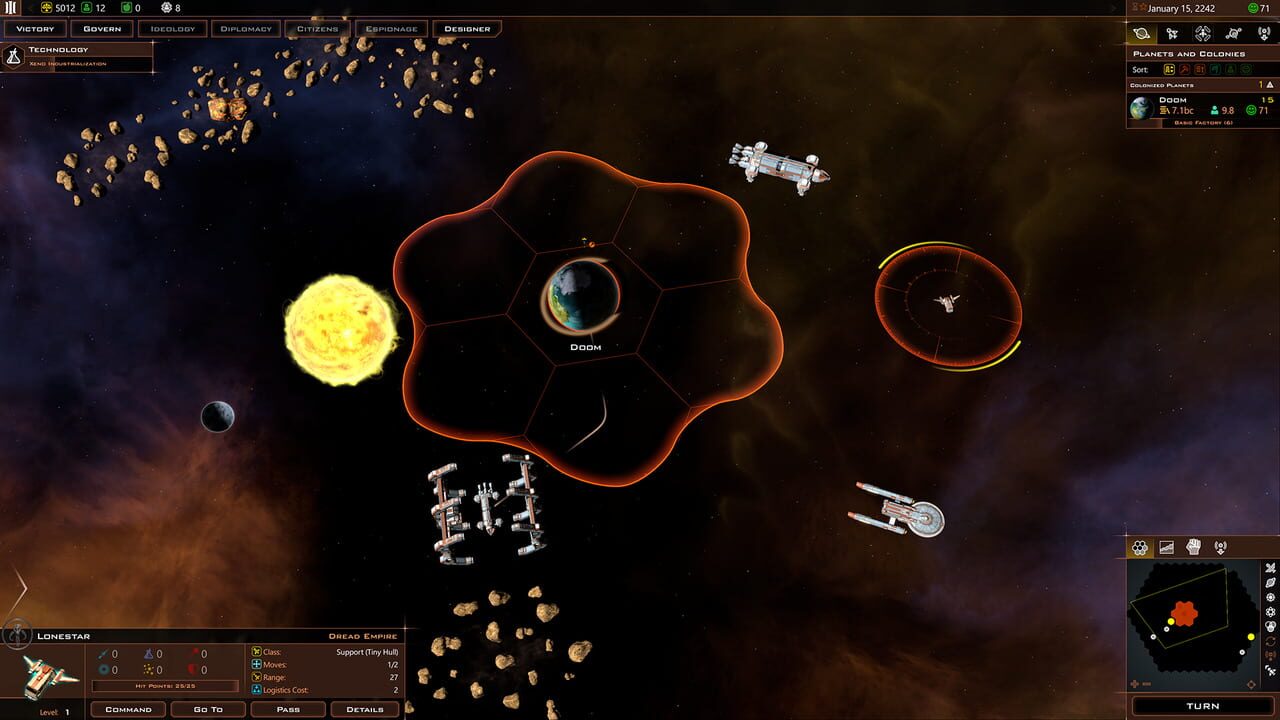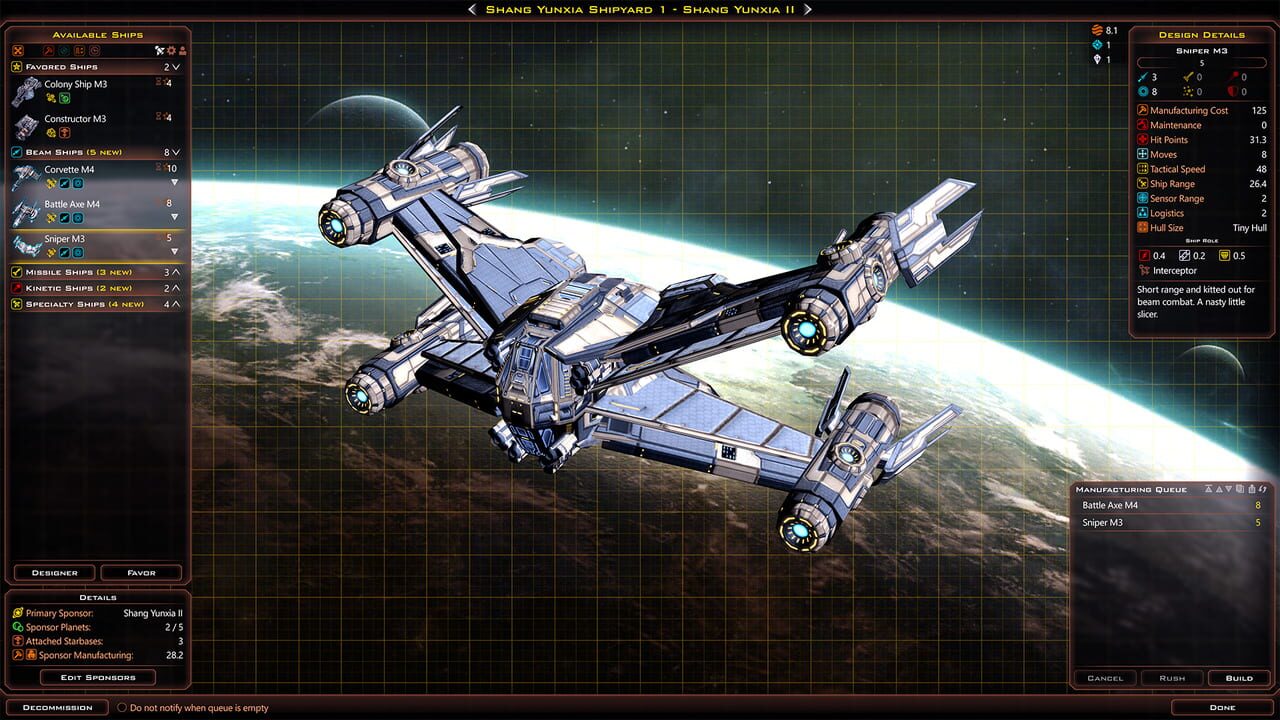 Videos
If screenshots are not enough, you can enjoy creative videos from Stardock
You may also like
If you like Galactic Civilizations III: Crusade, but you're tired of it and want something new, you can try other games.