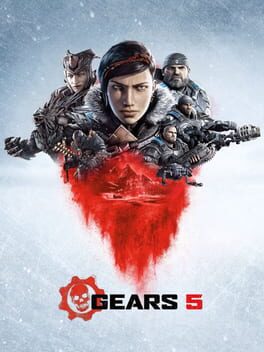 Gears 5
Publisher

Xbox Game Studios

Developer

The Coalition

Release date

10 Sep 2019
As one of the most well known gaming legends, Gears with 5 energizing modes and the best battle has for quite some time been exceptional than at any other time. As one of the most well known gaming stories, Gears with 5 energizing modes and the best battle has been exceptional than at any other time. Battle: The World stands on the pit. The swarm has brought the coalition's robot armed force under its influence and is assaulting the urban areas of the individuals. As the foe draws near, Kait Diaz scans for reality. She embarks to discover what she shares for all intents and purpose with the adversary, yet discovers significantly more than she enjoys - the genuine peril to Sera is herself. Break: Get out of there before the bomb explodes, stunt the swarm and departure from the hive! Break is another, quick paced center mode that is win or bust. Three players structure an Ascension Command to devastate adversary swarms from the inside.Versus: May the best group win! Gather focuses and trade them for predominant weapons. Arcade is an activity pressed game rundown for super enjoyment. Together with ten other game sorts and new and exemplary cards, Versus remunerates each serious game style - from easygoing gamers to professionals.Horde: Can you and your companions contend with progressively solid crowds of rivals and supervisors? Utilize new legend aptitudes, fabricate resistances, assemble vitality and improve your abilities to endure - collaboration is the way to success.Card Editor: Compile your own cards for the Escape game mode, share them with your companions and challenge them Features: Co-operation battle for 3 players: Fight with your companions on the web or in the split-screen center. Arrangement missions: Upgrade from newcomers to four-star general in the Gears organization missions. Take on new and energizing difficulties with unbelievable prizes that you can flaunt before any other person. Preparing camp: New to Gears or only somewhat corroded? In the preparation camp you will find a good pace - from the fundamentals to advanced battling techniques.Play as Jack: slip into the job of Jack, your own air bolster bot, who can secure partners and target foes - ideal for new gears-Intoxicating designs: Play any mode on perfect stages in 4K and HDR with amazing 60 edges for each second.Xbox profile required. Sign in with a current profile or make another one for nothing.
see all / fold
| AGM score | 77% |
| --- | --- |
| GameSpot | 7 |
| Metacritic | 83 |
expand / fold
About Gears 5
Gears 5 is released by Xbox Game Studios in 10 Sep 2019. The game is designed by The Coalition. Gears 5 is a typical representative of the Adventure genre. Playing Gears 5 is a pleasure. It does not matter whether it is the first or a millionth hour in Adventure, there will always be room for something new and interesting. Thrilling levels and gameplay Gears 5 will not leave anyone indifferent. The complexity of gameplay increases with each new level and does not let any player get bored.
In addition to it in 10 Sep 2019 released games such as:
In addition to Gears 5, the representatives of Adventure games also belong:
A complete list of games like Gears 5 can be found at AllGame here.
Gears 5 is versatile and does not stand still, but it is never too late to start playing. The game, like many Adventure games has a full immersion in gaming. AllGame staff continues to play it.
Gears 5 is perfect for playing alone or with friends.
At AllGame you can find reviews on Gears 5, gameplay videos, screenshots of the game and other Adventure representatives.
The story
This section tells the history of the world of Gears 5
The world is crumbling. The Swarm has corrupted the Coalition's robot army and is descending upon human cities. With danger closing in, Kait Diaz breaks away to uncover her connection to the enemy and discovers the true danger to Sera – herself.
Gears 5 - Analysis
Author: Juan García
Date: 2020-07-30 22:51:49
The great moment that Xbox users have been waiting for a long time has arrived, it's time to take our Lancer rifle again and face the Locust in a new installment of Gears of War, although this time it comes to us without surnames, only as Gears 5 ( which is shortened to accommodate more family members such as the recent Gears POP! or the future Gears Tactics, mobile and PC respectively). This is the great exclusive launch of Microsoft for consoles this year, which will also be available on PC ... And we have been wishing for some time to sink our teeth into the new The Coalition, especially after the good taste in the mouth that the continuista left us , but it turned out, Gears of War 4.
The first thing that should be made clear is that we are facing a gigantic game in many ways. We are not only referring to the quality of the title, which is beyond doubt, but also to the scope of the project, both at a budgetary level and in terms of the amount of content offered by this Gears 5. We say this because the game has An important campaign mode, with new features, long and very well finished, but it is also complemented by a list of extra game modes that will satisfy all types of users in the series. On the one hand there is the competitive multiplayer mode, on the other hand there is the new evolution of the Horde cooperative mode. To this we must add the Escape mode, which is new and cooperative, and a 'tutorial'. This means that we are facing a game with 5 different possibilities .
We have already been able to thoroughly test the multiplayer modes of Gears 5, so this version of our analysis that you are reading is the final and, in the final part of the text, you will find the appreciations on the different game modes, as well as the own Note that we give The Coalition game. Read on to find out what Gears 5 looked like to us, after a week of online play in all three aspects of this part of the game: Showdown, Horde and Escape.
With this in mind, we proceed to break down the strengths and weaknesses, if any, in Campaign mode, the part of the game that made us turn our heads towards the series in the first place. This time The Coalition has been much more daring than with Gears of War 4 . More new possibilities and mechanics have been included than ever before in the series, and it has also been done without prejudice to everything that Gears was already doing well, forming an offer that, in the playable, has no fissure. The part of the campaign that is not played, but is enjoyed, that is, the history and the way they tell it to us, has no cracks. But do not worry, readers, that we explain more in depth what we refer to in the following paragraphs.
The story initially places us shortly after the events of Gears of War 4, with the same protagonists as in the previous installment, and a lot of protagonism by JD Fénix. However, this first act of the game is nothing more than a mere preamble (quite long, yes) for what lies ahead, which allows us to understand how and why the characters evolve beyond what we knew, at the same time. that delves a little more than usual into the lore of the game world originally created by Epic Games. Perhaps this first section of Gears 5 could have been 'summarized' in a series of cinematics, but The Coalition wanted to remind us of everything that Gears of War was already doing well , and from there start showing us new things and surprises with unexpected twists . Needless to say, in this text we are going to try not to drop any spoilers or plot details that may burst any of the many surprises that the game has, although it will sometimes be difficult.
In this first act, we play a 'normal', linear Gears, with some small novelty attached. The best example would be the improvement tree of our robot Jack , which we can boost in various ways, collecting power-ups in the form of collectibles that we can use in battle, with a cooldown time after each use. For example, it can emit a flash that will stun enemies at a location, or emit a pulse that tells us where our rivals are. There are more possibilities, of course, and they all have 4 levels of improvement, including their intrinsic abilities (damage with lightning, health, etc.). An important novelty that, in addition, has weight in the battle, offering more variety to the hard confrontations that we will have ahead, although it has seemed to us that its utility stagnates a bit the more we advance in the adventure.
After overcoming this first contact, the small big change of Gears 5 arrives: it leaves the linearity that has always characterized the series and leads us to a series of more open environments in which we can swarm with total freedom , both on foot and aboard a vehicle (which has been the most recommended option given the size of the spaces we can cover). It's not about a live open world, like in the Grand Theft Auto series, but more akin to the semi-open levels of Nathan Drake's latest adventure. However, here are more things to do, with a map to discover and main missions, but also optional missions that offer us extra rewards in the form of special weapons, collectibles or unique power-ups for our robot Jack.
Every time we find a location with which we want to act, we just have to get out of the vehicle, a skiff, for example, and enter the locations that, yes, turn out to be much more linear and traditional. This is not exactly bad, since the formula of coverage and shootings of the title continues to work like a charm . In addition, how could it be otherwise, new weapons, enemies and possibilities are added to what was previously known, adding even more variety to your proposal of action without concessions. There will be not only Locust and armed robots, but also other types of enemies that will force us to think a little more before facing them.
For example, one of the moments that we liked the most is a fight on a frozen lake, with lots of Locust coming for us. We can traditionally carry our enemies, but they will become more and more powerful ... And our ammunition will be scarce if we act like this. There will be juvies, normal locust, with armor, with an energy shield, Stions that launch rockets ... Things look bad ... Until we realize that the ice breaks down due to the shooting and explosions of our weapons (spoiler: a good part of the covers and some parts of the scenarios are destructible, although not all). Thus, we shot at the feet of the Locust and managed to survive the gigantic wave of enemies that hovered over us.
This is a simple example of how the gameplay of Gears 5 is constantly twisted and reinvented , not only taking advantage of the vast amount of weaponry and possibilities that it previously offered, but also doing new things that are surprising and interesting. This is not to say that there are VERY minor minor glitches and inaccuracies, like grenades getting stuck, or allied AI characters hitting jumps or not responding as they're supposed to. However, they are minimal obstacles in a universe of fun that lasts for more than 12 hours and with 4 exciting acts in between (being the first Gears that does not have 5 acts, by the way).
In addition, the tone at many times changes, giving more relevance to the dark stages , as Rod Fergusson announced to us a few months ago. It is not that Gears 5 becomes a survival horror, but it is a title that puts us more to the limit than previous installments, surprising us and cornering us in the light or the dark so that we can give the best of ourselves in this new war against the Locust.
To this we must add that argumentatively the game clicks little by little that we advance beyond its first act . It is taking Kait control of the function (it could be said that she is the great protagonist of Gears 5), and everything begins to be more interesting. There are personal disputes, mysteries of the past of It will be hidden, an underlying war ... And the story of self-discovery of Kait herself, all intertwining to achieve that when it is not the shootings, it is 'that' answer that we are about to receive regarding to a tricky topic. If so, even the collectible files we are finding are interesting to read, and glimpse details of the world that we did not know.
It is true that it ends in a rather abrupt way , but it is to prepare the field for the inevitable Gears 6, which will arrive sometime in the future.
To this we must add the replayability offered by the title in its campaign mode, both to complete the search for collectibles, and to play it with two other friends, even with a split screen . Two users will be the main human characters and a third will be Jack, who will have to support the other two as the AI does throughout the entire campaign. A new way of playing that is fun, although somewhat less frenetic than the experience of playing with a normal character.
Technically we are facing a very nice game, which also works at native 4K and 60 images per second without any jerks on Xbox One X. However, the somewhat lower origins of the basic version of the console take its toll, and we miss a little more definition in certain objects on the stage or textures. This does not mean that it is an ugly game, since it is the opposite, and the art that accompanies the production does nothing more than accentuate how well finished it is. On Xbox One X, where we have tested it, the truth is that it works without jerks and offers details of authentic luxury, regardless of who appears on the screen. If we get lazy ... The loading times are too exaggerated in almost all occasions, becoming desperate at specific times.
Regarding the sound, zero hits to put in terms of execution. Gears 5 has a very good soundtrack, in the line of previous installments of the series, sound effects at the height of the circumstances, and a dubbing to Spanish more than correct (and that this time has arrived in time for the launch , contrary to what happened with Gears 4).
The most complete Gears in its online aspect
Gears traditionally had the Showdown mode, in which teams of 5 users faced each other. To this was added the Horde mode, which became a benchmark for cooperative options by putting up to 5 players to survive incense waves of enemies with increasing difficulty. These two legs of the Gears table have been kept since they appeared in the equation. Now a third is added, which for The Coalition is its pretty girl: Escape mode, in which we have to overcome a series of procedurally generated maps, in the company of up to 2 other friends, while the map is filled with poison and resources are very scarce. A cooperative experience that adds a dose of frenetism and extra tension, and that also renews itself with the constant changes in the maps, even allowing users to modify and share them.
The case is that we have not finished clicking this part of Gears 5, although the individual progression of the characters is a welcome addition. Perhaps it reminds us too much of other ways, or that the maps do not change too much and something repetitive is done, perhaps it is because it lacks some charisma ... But the fact is that it has not managed to get our attention when it comes to posing games with friends.
Just the opposite is true with the new Horde mode , which drinks a lot from what was seen in Gears 4, but adds the characters' ultimate individual abilities, adding an extra dose of variety to the equation. In addition, the fantastic design of the multiplayer maps that are also used in this mode helps a lot to always find a balance between the challenge that lies ahead and the familiarity of knowing the terrain in which we will fight. The card system is somewhat confusing, especially in the first moments, but little by little we will do it to be able to take full advantage of the possibilities of this game mode, which is now more configurable than ever. Horde mode has always been a more than welcome addition, and the changes introduced in Gears 5 to this part of the game are right to keep us wanting more enemy waves every time we fall.
Finally there would be the Showdown mode, which works like a charm and is full of game options by having 11 maps, lots of weapons, interactive elements on the stages (trains that cross part of the map, ice that breaks at our feet and we freezes, and much more ...), boring game modes ... The games work with little delay and their stability is worth mentioning. However, Gears 5 is a highly technical game, and the learning curve is extremely steep. The first games of the rookies will be a continuous cascade of deaths on our part, which can despair part of the players. The preeminence of close combat is very high, and there the familiarity with the controls gives an advantage (and that is something that is gained by playing a lot). It is a real barrier for new players, but an open barrier that is worth facing.
Even more so if we take into account that for the next few months content will not stop coming to Gears 5 completely free of charge. The first operation is already active and will offer 4 new characters, more than 200 customization items, weekly events ... As if this were not enough, Operation 2 will include new competitive modes, maps, characters, customization items ... AND it is just the beginning of a multiplayer mode that grows and becomes richer , to keep us hooked, if we agree with its playable proposal, for the next few months.
Screenshots
Screenshots will help you evaluate the graphics and gameplay of Gears 5.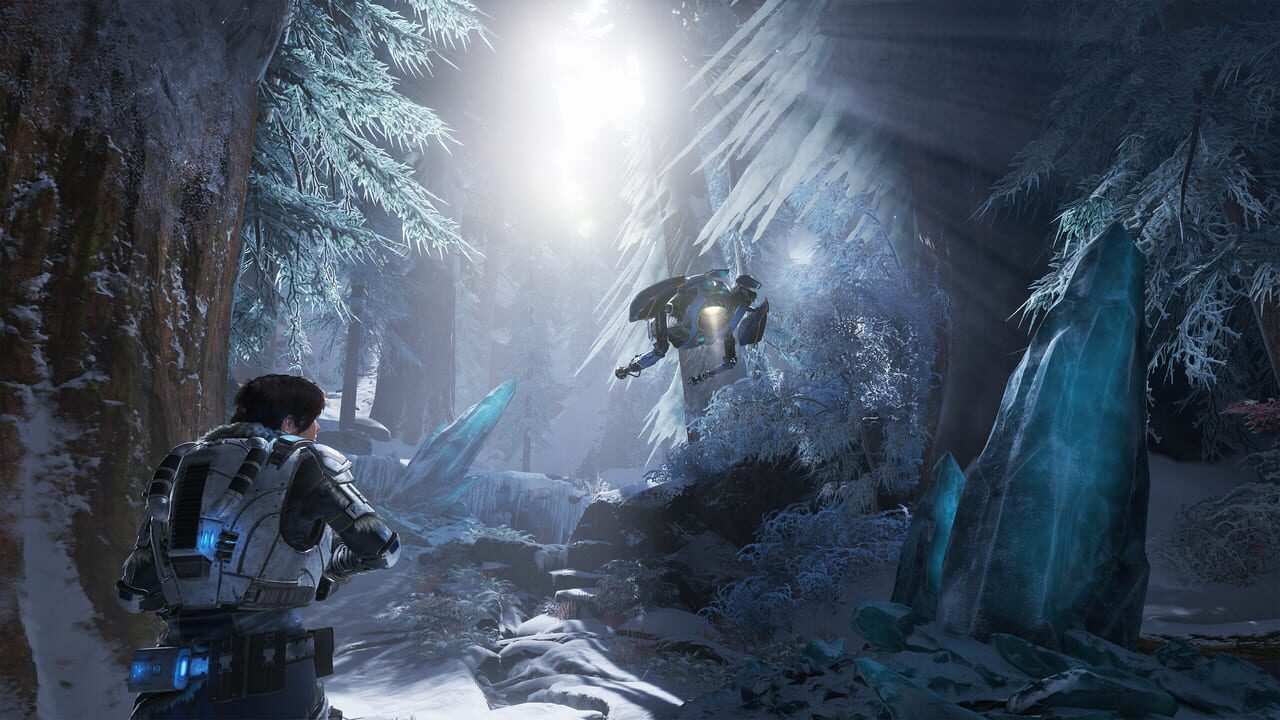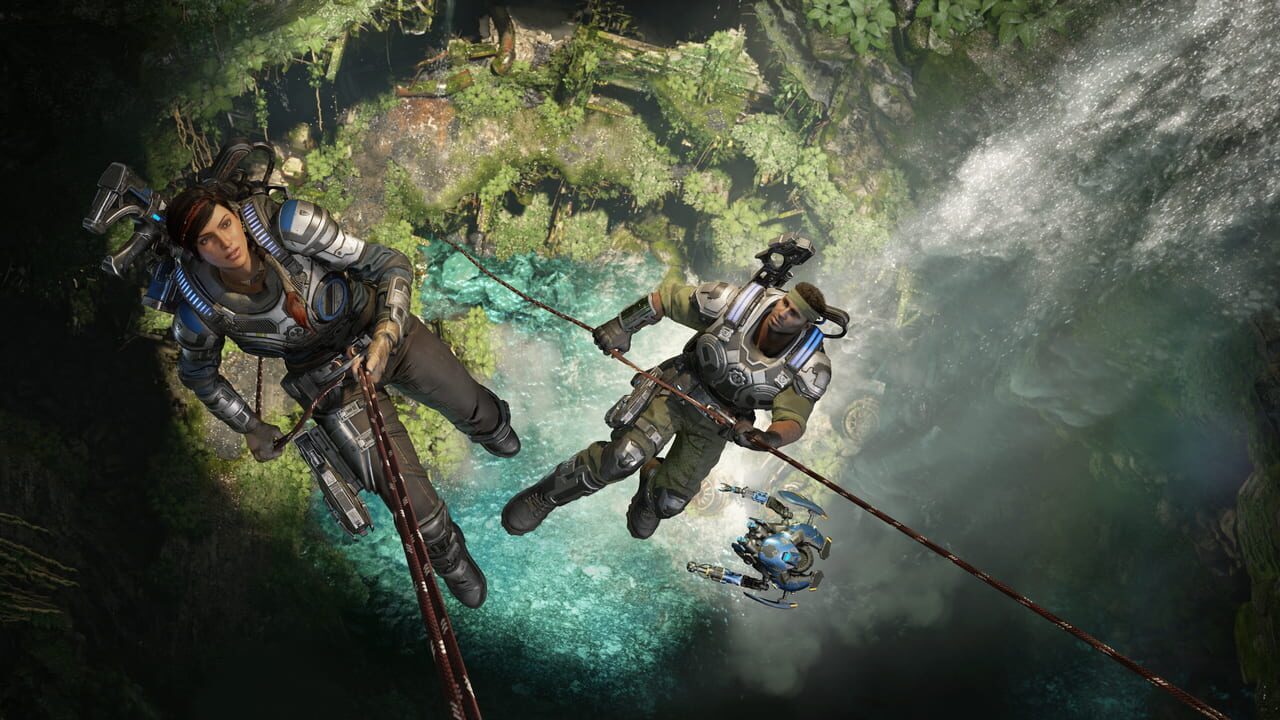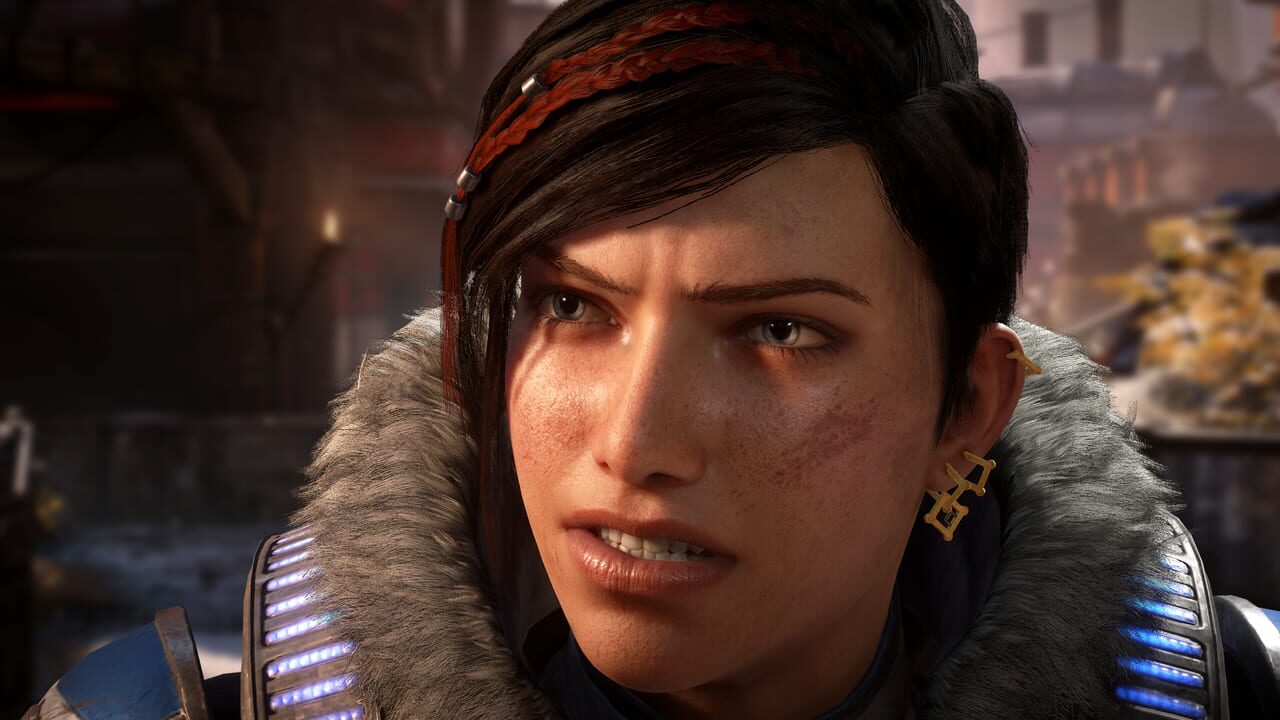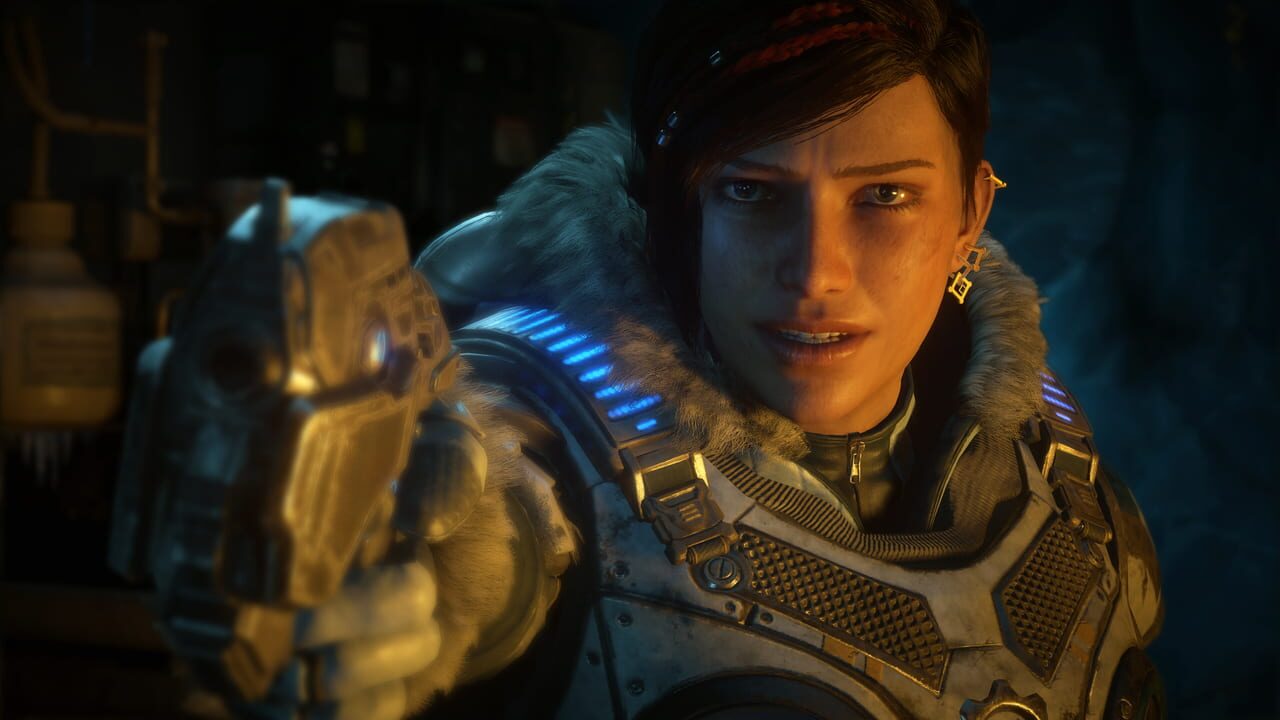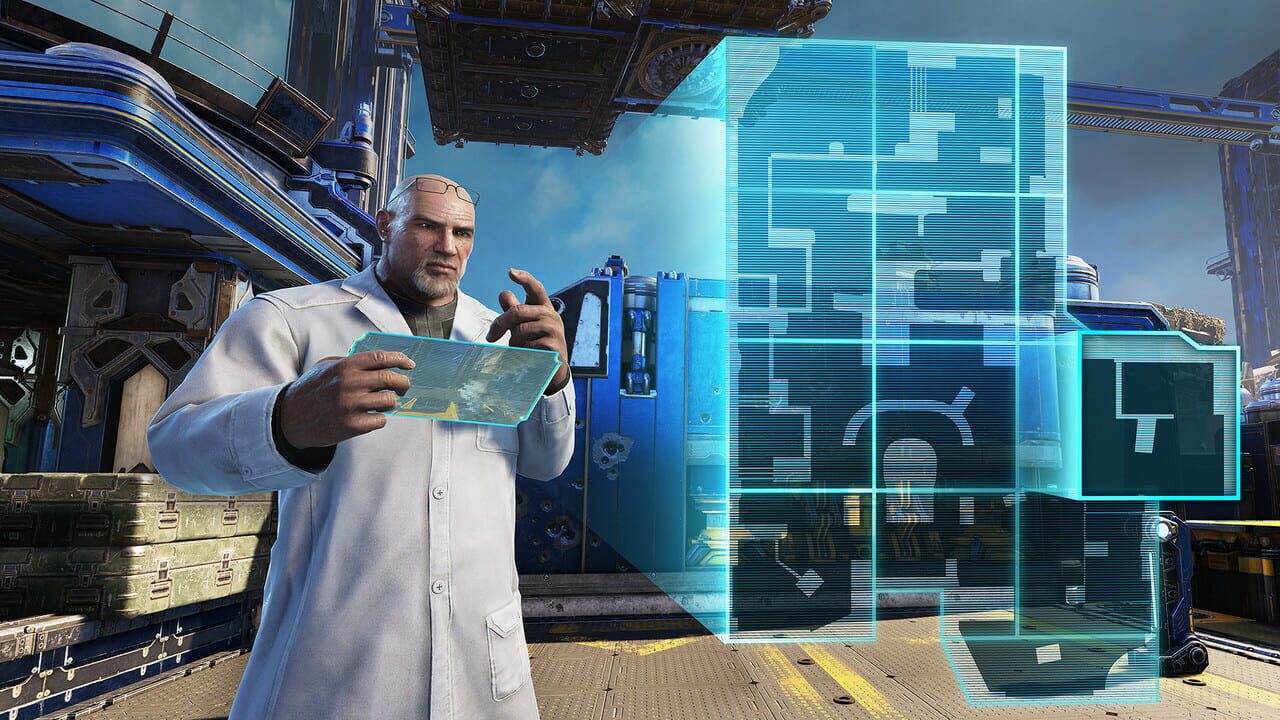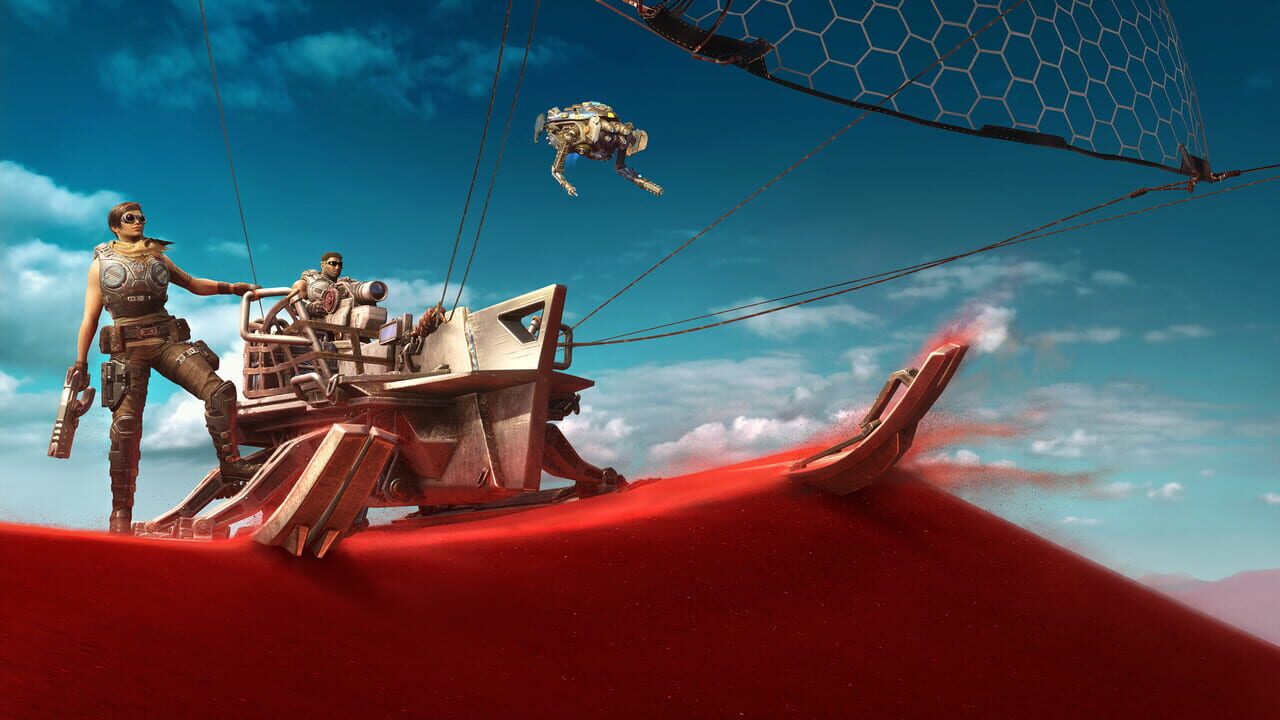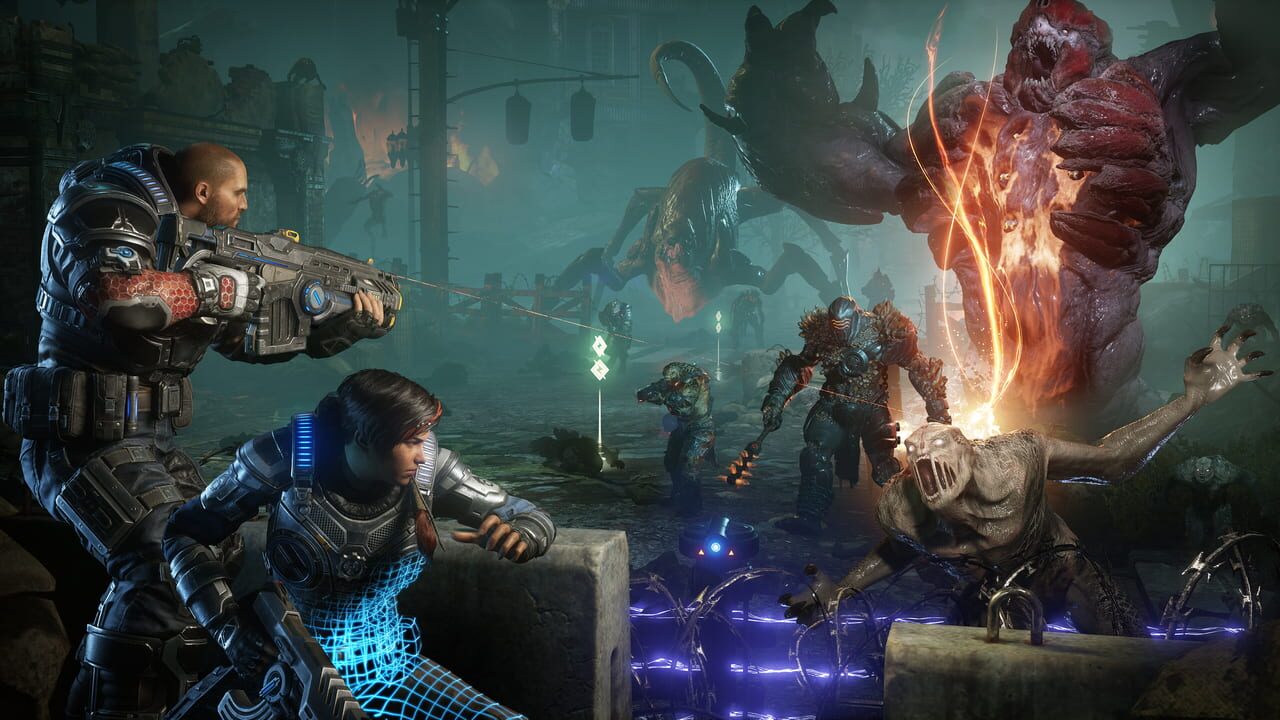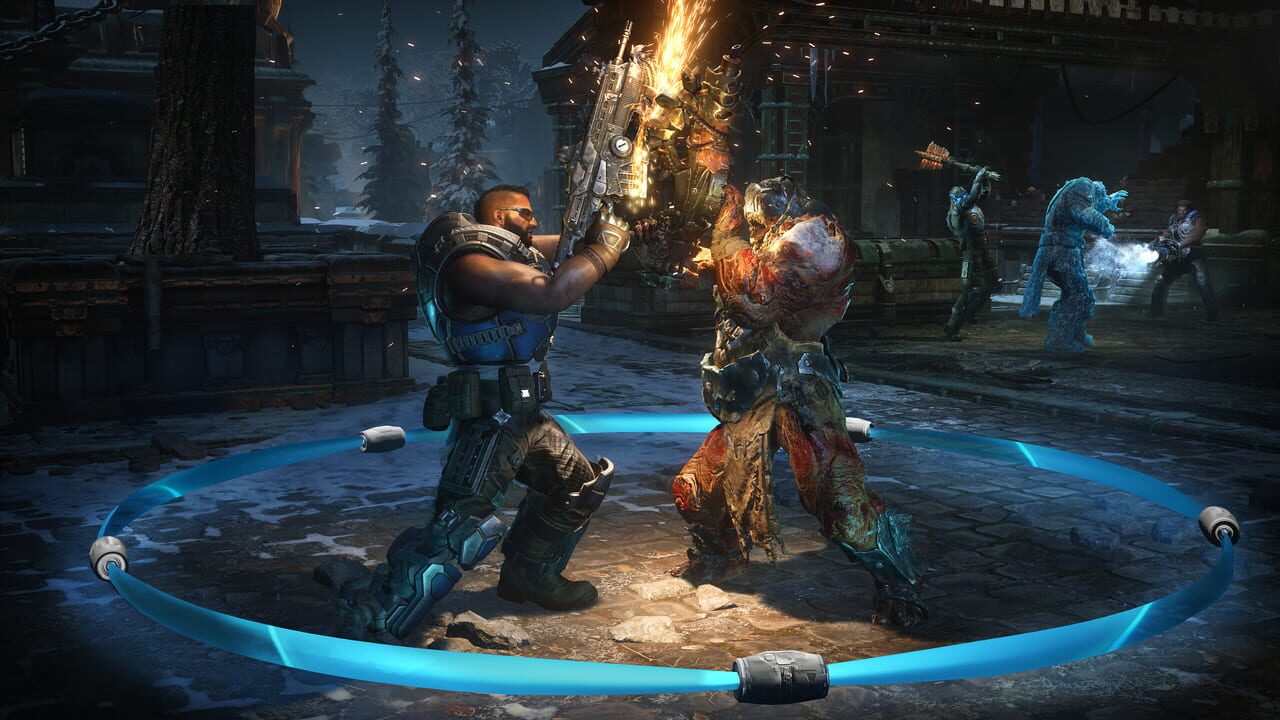 Videos
If screenshots are not enough, you can enjoy creative videos from Xbox Game Studios
Streams
But that's not all! We also carefully prepared the best strips from Gears 5.
You may also like
If you like Gears 5, but you're tired of it and want something new, you can try other games.