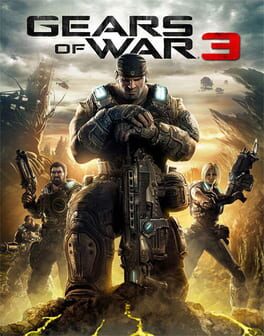 Gears of War 3
Publisher

Microsoft Game Studios

Developer

Epic Games

Release date

20 Sep 2011
Gears of War 3 is the spectacular conclusion to one of the most memorable and celebrated sagas in videogames. Gears of War 3 plunges players into a harrowing tale of hope, survival and brotherhood. In Gears of War 3, players fight on as Marcus Fenix, the grizzled war hero and leader of Delta Squad. Eighteen months after the fall of the last human city, the war against the Locust rages on. Meanwhile, deep beneath the surface, a fearsome new threat is infecting the planet from within. With survivors scattered and civilization in ruins, time is running out for Marcus and his comrades as they fight to save the human race.
see all / fold
| AGM score | 92% |
| --- | --- |
| IGN | 9 |
| GameSpot | 9.5 |
| Metacritic | 91 |
expand / fold
About Gears of War 3
Gears of War 3 is released by Microsoft Game Studios in 20 Sep 2011. The game is designed by Epic Games. Gears of War 3 is a typical representative of the Shooter genre. Playing Gears of War 3 is a pleasure. It does not matter whether it is the first or a millionth hour in Shooter, there will always be room for something new and interesting. Thrilling levels and gameplay Gears of War 3 will not leave anyone indifferent. The complexity of gameplay increases with each new level and does not let any player get bored.
In addition to it in 20 Sep 2011 released games such as:
In addition to Gears of War 3, the representatives of Shooter games also belong:
A complete list of games like Gears of War 3 can be found at AllGame here.
Gears of War 3 is versatile and does not stand still, but it is never too late to start playing. The game, like many Shooter games has a full immersion in gaming. AllGame staff continues to play it.
Gears of War 3 is perfect for playing alone or with friends.
At AllGame you can find reviews on Gears of War 3, gameplay videos, screenshots of the game and other Shooter representatives.
End of Locust Fight - Gears of War 3 Review
Date: 2011-09-19 08:45:00
The review was based on the X360 version.
Gears of War is one of the few exclusive series that Microsoft has left. For such goodies as the work of the Epic company it is necessary to puff, blow, take care and pamper to achieve perfection. The third part of Gears of War is the culmination of the adventures of Marcus and the Delta unit. The Epic Games team managed to finish the trilogy with dignity.
The plot in Gears has evolved with the series. The first part focused primarily on casual action, putting elements related to the history of humanity and Locust to the background. In the "two" the situation changed slightly, some psychological depth of some of the characters could be seen, there were cutscenes, which were sometimes emotionally moving in their own way. Epic has long promised that Gears of War 3 will answer many questions and will focus more on the story and the fate of individual characters. And it actually happened.
The emphasis on the story is very large, which can be seen from the very beginning. Almost every video and almost every mission reveals some elements of the puzzle, presents interesting events from the history of the Delta branch and spicy details related to Locust and Swarm Queen. I am not saying that Gearsy can suddenly boast a Deus Ex -worthy script, but for a simple action game, they really stand above accepted standards.
In addition to the typical story envelope around the main conflict on the Coalition-Locust line, the game does not lack scenes extremely important for the personal history of some characters. This applies mainly to Marcus Fenix, Dominic Santiago and Coletraine, although Baird and Anya also play their roles in this sad theater. As events unfold, circumstances become more and more tragic, which leaves a painful mark on the Delta ward. Even Coletraine, who is famous for his sharp wit and distance to the world, is thinned out at some point, and the atmosphere is even grave.
Epic also tried to present the general situation on the ruined planet. Many times we visit small towns and places where people try to lead a fairly normal existence. We observe humanity's struggle with the ubiquitous tragedy, death and hunger. Fortunately, the characteristic manner of conversation of the Delta branch has remained unchanged and often - after all - we smile under our breath when we hear the texts of Marcus, Baird and Coletraine.
I have to admit that I really liked Epic's approach to the game's storyline. Finally, we have the impression that we are participating in a larger story, that we are moving in a real, ruined world, and not in a tunnel prepared by creators of monsters filled in advance. The gradual discovery of cards means that we want to go through further missions not only for bloody shambles, but also for sheer curiosity.
In addition to more emphasis on the story elements in the single-player campaign itself, we won't see too many changes in the gameplay system. Epic clearly did not want to experiment in the last part of the series and redefine Gears . The shield system returns, running with a power saw, great reloading of weapons and hectoliters of blood poured onto the battlefield. The fight is extremely effective, addictive and honey. Epic managed to create a truly timeless system that probably never gets bored and does not grow old.
Minor modifications, however, are. We get slightly more interaction with the environment, which means that more things can be destroyed, including some covers. In addition, more garbage that lies on the ground, such as bags, stones or damaged electronic equipment, shifts when we enter it.
Particularly important - looking at the fight - there are several elements: destroyable covers, new types of weapons and types of enemies. First of all, wooden crates and boxes can be smashed, which in the world of the game is pounded quite a lot. Sometimes they are a convenient cover located at a strategic point on the battlefield, but you have to remember that after a few accurate series, chips are left behind. This forces greater mobility and more frequent changing of hiding places.
New types of weapons also lead to more frequent running. Especially Kret - a rocket launcher whose bullets snatch underground, bypassing obstacles, and Unitis - an incredibly strong sniper rifle, whose one missile is able to eliminate almost any creature. All the time we need to have eyes around the head and pay attention to the guns that our opponents have. Of the new types of weapons is worth mentioning a powerful rifle, which requires two people to operate. One of them shoots, the other carries ammunition. There is also the so-called Retro Lancer - it is stronger than the usual Lancer, but has very poor accuracy, and instead of a saw has a bayonet. By performing a charge with it, we are able to shoot an opponent, thereby automatically destroying him. In some missions, we sit at the controls of a Silverback mech. Cacuszko has two rifles and a rocket launcher. The catch is that when switching to rockets, we can't move. Driving Silverback is a lot of fun, and the machine often saves our skin.
New opponents also influence the style of play - Locust-infected units of Locust can mutate and explode when hit. This means that we have to worry not only about eliminating the enemy, but also about to get alive during the explosion. As if that wasn't enough, some mutated monsters can attack, even when we're hidden behind cover.
Ultimately, all of the above elements affect not so much the change of the combat system, but a minor modification of its method. Skirmishes are faster, sometimes more dramatic and definitely more "mobile", which adds emotion and requires greater concentration.
We must also praise the Epica team for the diversity of areas in which we have to fight. Virtually every chapter and every mission takes place in a different, atmospheric and full of details location. It is also worth paying attention to more colorful lighting. Already in the second part, the colors were much more pleasant than the one. In the third installment, this trend has been maintained. The locations are very nice, decorated with bright, pastel colors. There is no kitsch for which Halo is famous, but we also do not wander through gray-blue areas.
The single player campaign is a solid 8 hours of fun. In addition, we can go to four people in cooperation mode and compete for points in the arcade mode. In the latter - the Halo model - we launch various types of modifiers that diversify or hinder fun.
We reach the final resolution of Marcus's adventures with a feeling of fulfillment. We received all the answers, doubts were clarified and threads were closed. The trilogy is ending with dignity, without stretching, exaggerating and unnecessarily complicating the story. This makes me happy, especially since the creators in many games can come up with various nightmare stories, at which we only grab the head. The story of Gears of War ends ... just normal.
Multiplayer in Gears has always been a solid dose of exciting fun. Admittedly, Epic got a little bit too unfortunate changes in the second part, but in the "trio" the studio tried to improve and not sin again.
The most new items can be found in the Horde and in the fresh Beast mode. The base of the Horde remained unchanged - we are still defending ourselves against the next waves of enemies - but this time, between attacks, we can build fortifications. It works great and diversifies the fun. We get points for stylish and effective liquidation of opponents. So - to put it simply - it's better to rip the monster out by enticing, than to just shoot him. For earned points we can build barbed wire, cannon, buy ammunition and new types of weapons. We earn valuable dollars very slowly (sometimes it felt like too slow), which is why every purchase needs to be rethought. The new Horde works great and I am convinced that it will attract many more people than before.
The beast is the original mode, although I have the impression that it is more of a curiosity due to the low level of difficulty. We play the role of Locust in it and we must eliminate people and their fortifications. We can play with units such as Ticker, Kantus, Mauler, Boomer and even Berserker. Each monster has its full set of skills and each game is played a little differently. The manufacturer has tried very hard to make Ticker control a completely different experience than running Berserker in fury. The catch lies in the fact that we have a certain amount of time to complete each wave, which makes the game dynamic and does not allow for moments of hesitation. Unfortunately, the mode only offers 12 waves, which are not too challenging and count them fairly quickly - especially if we have a well-coordinated team and master the skills of Locust units. The Beast is an extremely interesting mode in which you can have a great time, but after a few (next) games you will probably forget about it.
In the other multiplayer variations, no revolutionary changes were made, although Epic clearly made a gesture towards less advanced players and prepared Team Deathmatch. It differs from the War Zone in that each team has a certain number of respawns. The result is that after death, we don't have to wait for the whole round to end, we just respawn immediately. The match ends when the team runs out of lives. The idea for a sensational mode, fun forward, and the threshold to enter the online world of Gears significantly reduced. If you want to play without obligations, you no longer have to pray after the death to end the round as soon as possible. I really like it.
There is also a completely new mode called Capture of the Commander and a variation on the theme Capture the Flag. One of the players in the team becomes the leader, and the task of the opposing team is to capture him and keep "captive" a certain amount of time. The approach is quite original and - most importantly - works very well. Other modes are standard liked by everyone, i.e. War Zone, Execution, King of the Hill and Wingman.
In total, online fights offer 10 varied and atmospheric maps, which will certainly not get bored quickly. Ultimately, Epic managed to maintain a high level of multiplayer games and expand them and solidly diversify. I am convinced that thanks to the sensational multiplayer Gears plate for many of you will spin in the readers for a long time.
Gears of War 3 is a game perfectly polished, expanded, offering a huge amount of great fun, both in single and multiplayer. This is a varied single-player campaign, arcade mode, cooperation for four people, tons of entertainment in eight online modes and a dignified crowning story of the Delta branch. Microsoft doesn't have many exclusive productions left, but it clearly holds a set of aces up its sleeve. The third part of the Gears is among them an extremely strong position.
Marcin "Del" Łukkowski
PROS:
MINUSES:
Screenshots
Screenshots will help you evaluate the graphics and gameplay of Gears of War 3.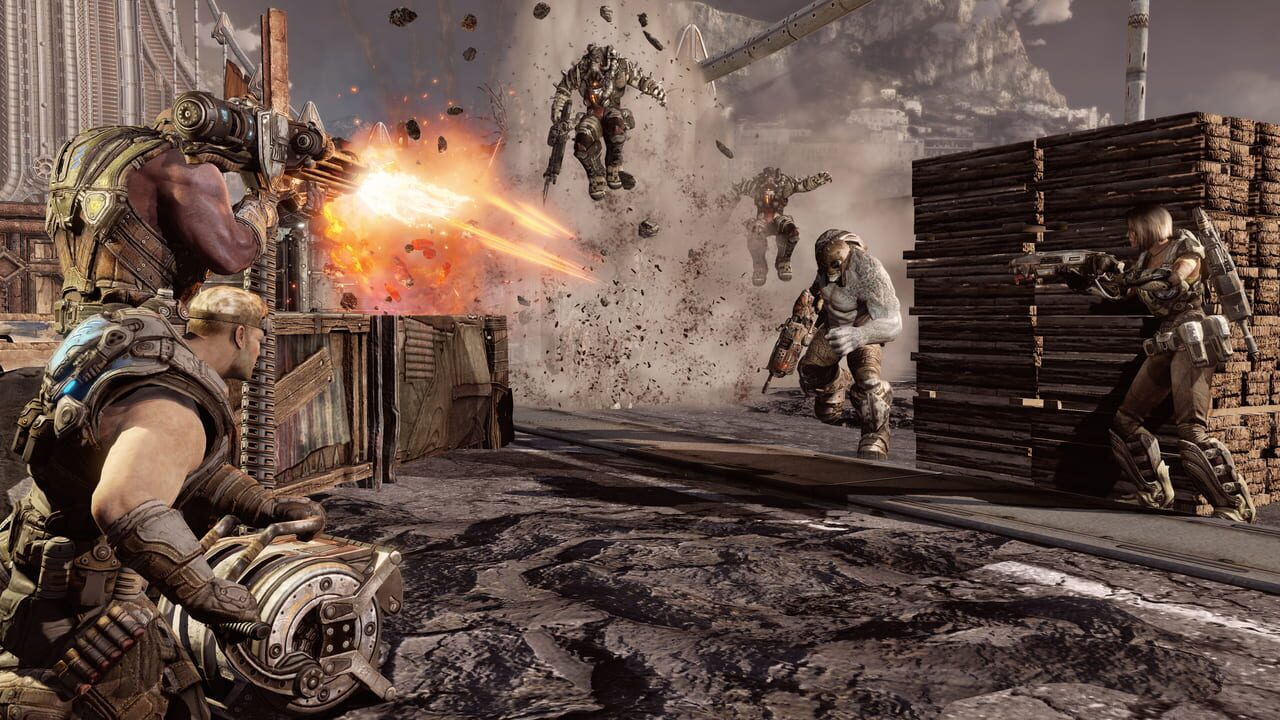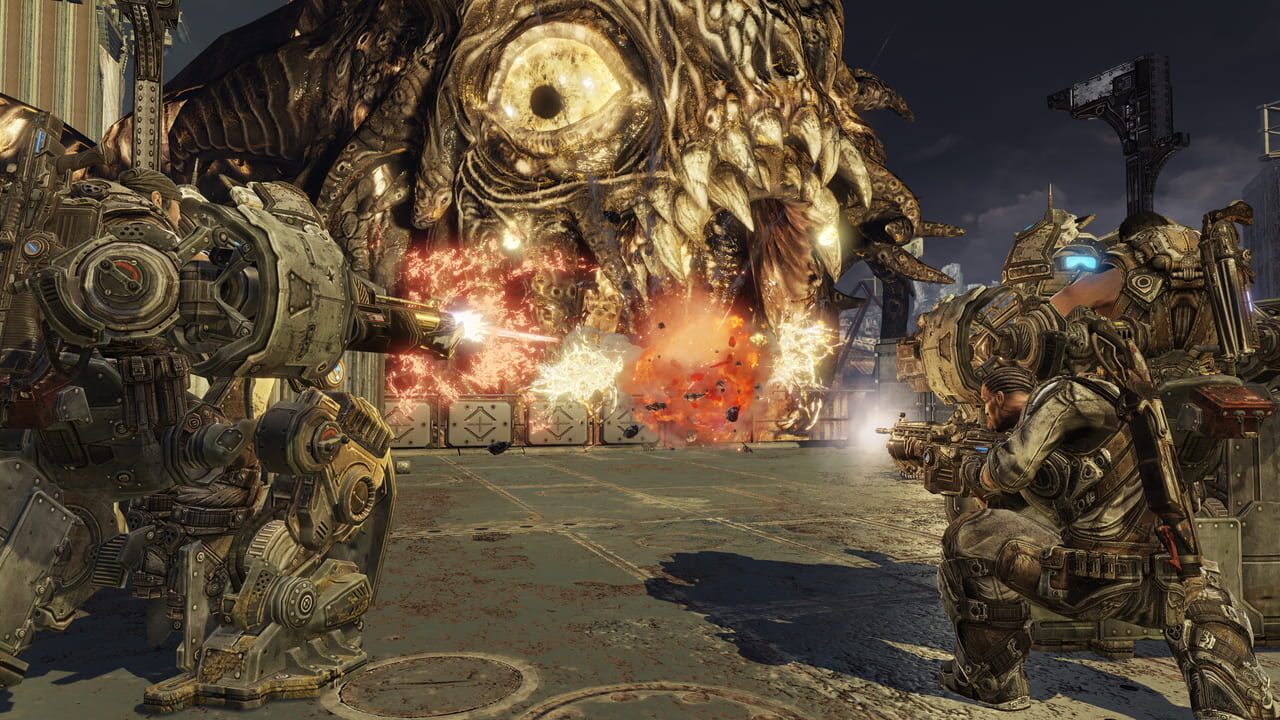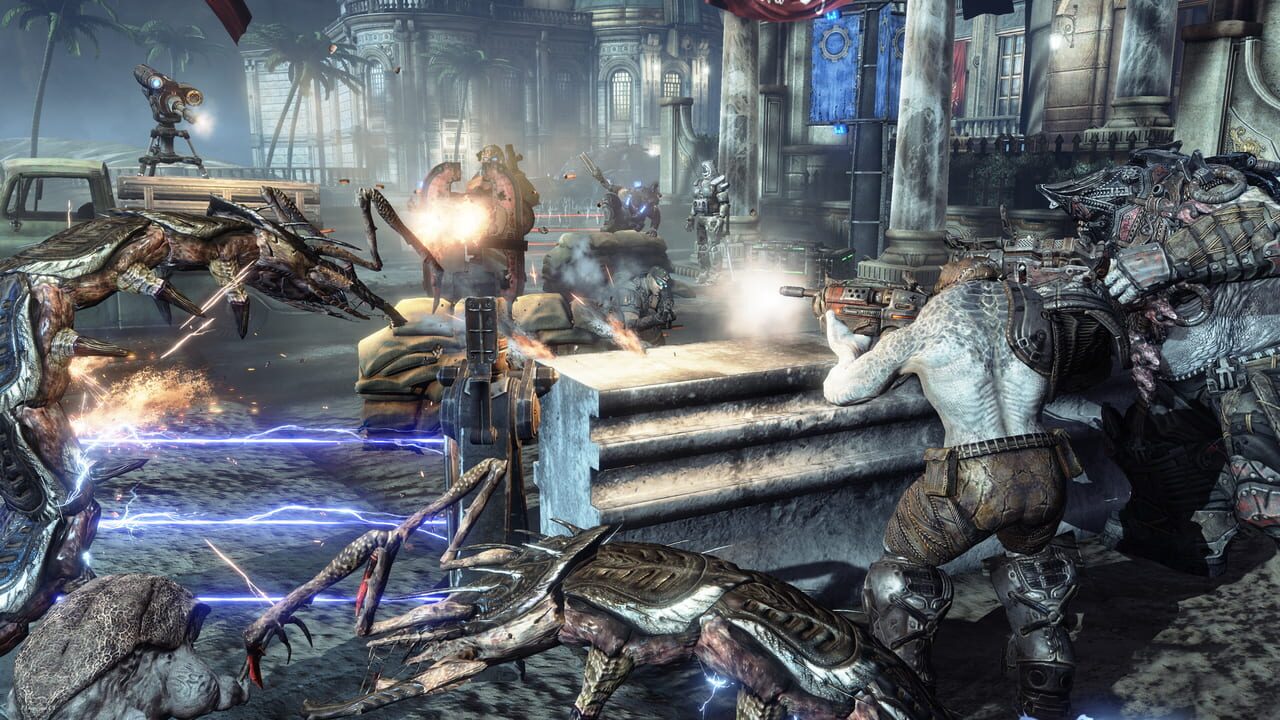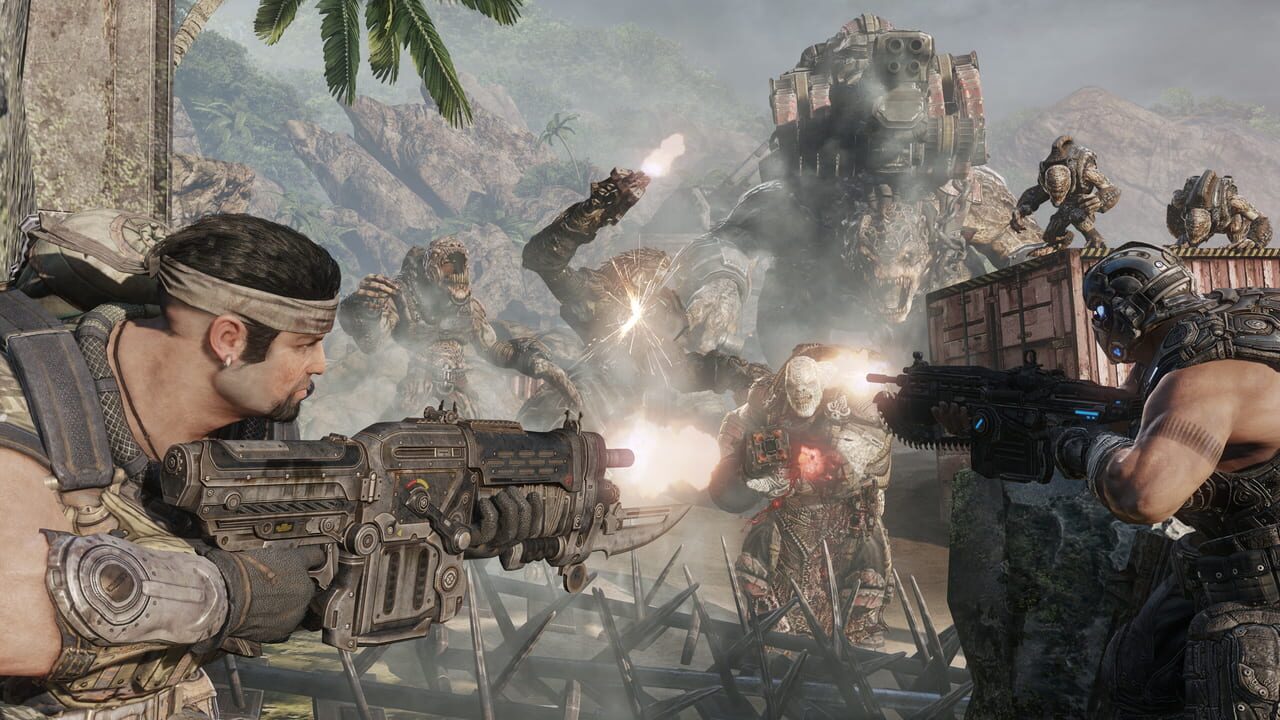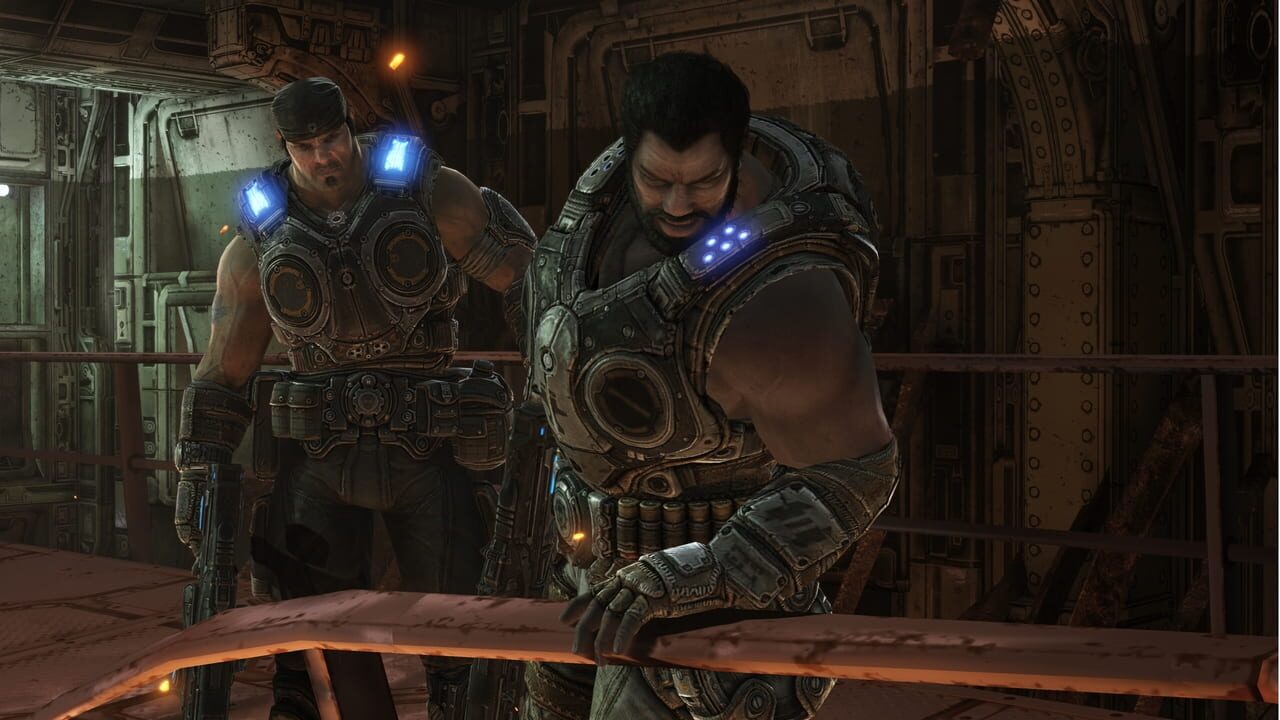 Videos
If screenshots are not enough, you can enjoy creative videos from Microsoft Game Studios
Streams
But that's not all! We also carefully prepared the best strips from Gears of War 3.
You may also like
If you like Gears of War 3, but you're tired of it and want something new, you can try other games.