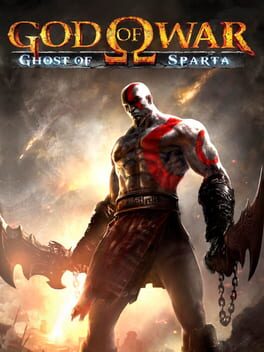 God of War: Ghost of Sparta
Publisher

Sony Computer Entertainment, Inc. (SCEI)

Developer

SIE Santa Monica Studio

Release date

2 Nov 2010
Set in the realm of Greek mythology, God of War: Ghost of Sparta is a single-player game that allows players to take on the powerful role of Spartan warrior Kratos. This new adventure picks up after God of War concludes, telling the story of Kratos' ascension to power as the God of War. In his quest to rid himself of the nightmares that haunt him, Kratos must embark on a journey that will reveal the origins of lost worlds, and finally answer long-awaited questions about his dark past. Armed with the deadly chained Blades of Chaos, he will have to overcome armies of mythological monsters, legions of undead soldiers, and amazingly dangerous and brutal landscapes throughout his merciless quest.
see all / fold
| AGM score | 73% |
| --- | --- |
| IGN | 9.5 |
| GameSpot | 8 |
| Metacritic | 43 |
expand / fold
About God of War: Ghost of Sparta
God of War: Ghost of Sparta is released by Sony Computer Entertainment, Inc. (SCEI) in 2 Nov 2010. The game is designed by SIE Santa Monica Studio. God of War: Ghost of Sparta is a typical representative of the Adventure genre. Playing God of War: Ghost of Sparta is a pleasure. It does not matter whether it is the first or a millionth hour in Adventure, there will always be room for something new and interesting. Thrilling levels and gameplay God of War: Ghost of Sparta will not leave anyone indifferent. The complexity of gameplay increases with each new level and does not let any player get bored.
In addition to it in 2 Nov 2010 released games such as:
In addition to God of War: Ghost of Sparta, the representatives of Adventure games also belong:
A complete list of games like God of War: Ghost of Sparta can be found at AllGame here.
God of War: Ghost of Sparta is versatile and does not stand still, but it is never too late to start playing. The game, like many Adventure games has a full immersion in gaming. AllGame staff continues to play it.
God of War: Ghost of Sparta is perfect for playing alone or with friends.
At AllGame you can find reviews on God of War: Ghost of Sparta, gameplay videos, screenshots of the game and other Adventure representatives.
God of War: Ghost of Sparta - game review
Author: Krystian Smoszna
Date: 2010-11-11 05:13:00
The review was based on the PSP version.
I do not belong to people who like excessive cruelty, because it makes me unsatisfied to watch scenes in games where the fun is to massacre opponents by cutting off individual members and sticking the blade into the eye, after pulling the eyelid up, for better entry. So I normally ignore products that glorify senseless violence, but ... well, that's ... I always make an exception for this one title. Whenever I reach for the new adventures of the greatest butcher in the history of electronic entertainment, probably only for the grim joke called the Sparta Spirit, I stop worrying about the brutal shambles and hectoliters of blood flooding the screen - only fun counts! Because the name God of War is for me a synonym of a real slash - a perfectly implemented and the most playable murder simulator that has ever seen the light of day.
The Sparta Spirit - the fifth installment of the extremely popular series and the second one created with the PSP in mind - is a product close to ideal. People at Ready at Dawn first explored the terrain of the otherwise great Chains of Olympus , and when critics and fans agreed that the first visit of Kratos to Sony's portable console was successful, they struck three times harder, leaving no illusions about who should still deal with handheld god of war. Compared to the original, Spirit of Sparta is simply a better product: longer, more effective, cleverly constructed and pumping adrenaline into the blood at a rate inaccessible to competitors.
The plot of the new game was placed between the first and second installments of the God of War series, so after Kratos took Ares's place on Olympus. Contrary to Athena's advice, the new god of war decides to go to Atlantis, protected by Poseidon, to find answers to questions related to his constantly troubling visions. A visit to the legendary city results in a meeting with the hero's mother, who reveals to him very interesting information about his brother Deimos. It turns out that the relative is still alive, although his location is hardly favorable - he is currently imprisoned in the Kingdom of Death of Thanatos. Kratos immediately decides to save him, and that our daredevil was not used to sticking, the path to the goal will be marked by hundreds of bodies murdered with particular cruelty of beings.
The story on your knees doesn't knock you down, but luckily it's not the most important thing here. How does the Spirit of Sparta present in the laundry? Just great! The creators have apparently realized that in addition to threshing, typical for the God of War series, could use a bit of variety, so less often we come across situations where fun is limited only to traversing subsequent boards and exterminating larger and stronger groups of opponents. Of course, you couldn't escape this type of clash - after all, constant slaughter is the quintessence of a good slasher - but between them there is something more to do. And it is Kratos who has to swim a piece of the board under water, and you need to move the stone so that our daredevil can jump higher, and this should be rushed ahead to break his neck, because from under his feet the ground disappears at an alarming rate, and again the path of the hero appears a simple puzzle that needs to be solved to clear the way. More often than in the Chains of Olympus, there are also clashes with bosses, requiring to devise a plan to defeat them and put it into practice. With some of these creatures, such as Scylla at the beginning of the adventure, we'll face many times before we finally kill them. This approach means that in the Spirit of Sparta you can not complain of boredom at all - something new and most importantly - exciting is happening all the time.
Kratos himself and his murderous arsenal also do their part in the game, ranging from the known and liked Blades of Athena to powerful magical artifacts. A novelty in the handheld part of the series is the appearance of an item called Bane Tera, which allows the basic weapon to deal additional fire damage. Flames help our daredevil break through the shields and armor of enemies resistant to ordinary blows, but they consume energy themselves (the third, in addition to health and mana, a bar that can be further developed by collecting minotaur horns), regenerating after a few seconds. The skilful use of fire often turns out to be the key to success and not only in the fight against creatures - some barriers and other objects give in to Kratos' will only when we treat them with this ancient afterburner.
Tera's loss is a pleasant addition, although not without some onerous flaw. The fire is available under the R button, which is also used for rolls. In the heat of battle, it often happens that instead of effective combos reinforced with flames (e.g. the Cyclone Chaos), Kratos stubbornly performs unnecessary evasions at the moment. I honestly admit that for this reason I have often cursed at the control address. I am aware that PSP has limited possibilities when it comes to the occupancy of available buttons, but one could think of another solution.
The enemies are represented by a rich suit of nasties, from small spiders to the big bosses mentioned above. There are both good old friends (cyclops, gorgons and minotaurs) as well as complete new opponents - the experience gained from the previous installments of the cycle will certainly not be in vain. Traditionally, some monsters can be finished off in an extremely nasty and brutal way. When the appropriate symbol appears above the head of the beast tired of the usual blows, Kratos begins a murderous series of strikes, requiring pressing the keys on the screen. Most of these scenes are traditionally disgusting, but what counts is the end result, i.e. the neutralization of opponents.
From the visual side, the Sparta Spirit looks fabulous. There is no exaggeration in saying that the authors have squeezed absolutely everything from the console. Static images viewed on the web do not reflect the state of affairs - only when we see the game in motion, on a small PSP screen, we will appreciate the work done by the Ready at Dawn studio. Not only the animation looks impressive, but also the locations visited by Kratos. The creators made sure that there was something to hang the eye on. The large variety of areas means that there is no monotony.
The soundtrack goes hand in hand with great graphics. Noteworthy is the fact that the game has been fully localized. Bogusław Linda, who plays Kratos for the second time, sounds not only convincing, but also original, especially when we compare its performance with the original. Supporters of the English version should not have cause for concern, however. It is also available - we make a choice when starting the game.
The farewell to the God of War series with the slowly dying PSP was very impressive - I dare say that this is the best product that has seen the light of day in the five-year history of this device. The people at Ready at Dawn showed their greatness on the occasion of the very successful Chains of Olympus, and now it turned out that they can go even further without any problems. The spirit of Sparta not only surpasses its predecessor in all respects, but also proves that even on a handheld it is possible to create a slasher that can stand next to its older brothers without any complexes and face them as equals. Without a doubt, this is one of the best productions of the year in its category. I would highly recommend!
Krystian "UV Impaler" Smoszna
PROS:
MINUSES:
Screenshots
Screenshots will help you evaluate the graphics and gameplay of God of War: Ghost of Sparta.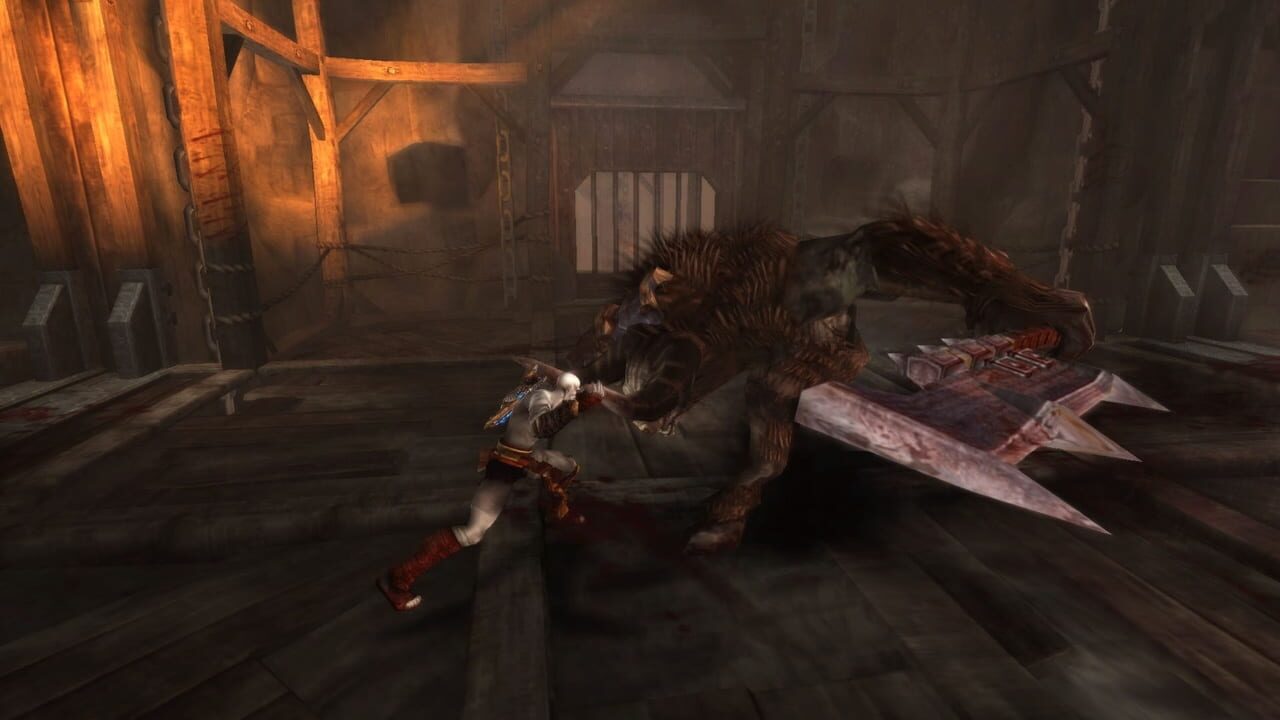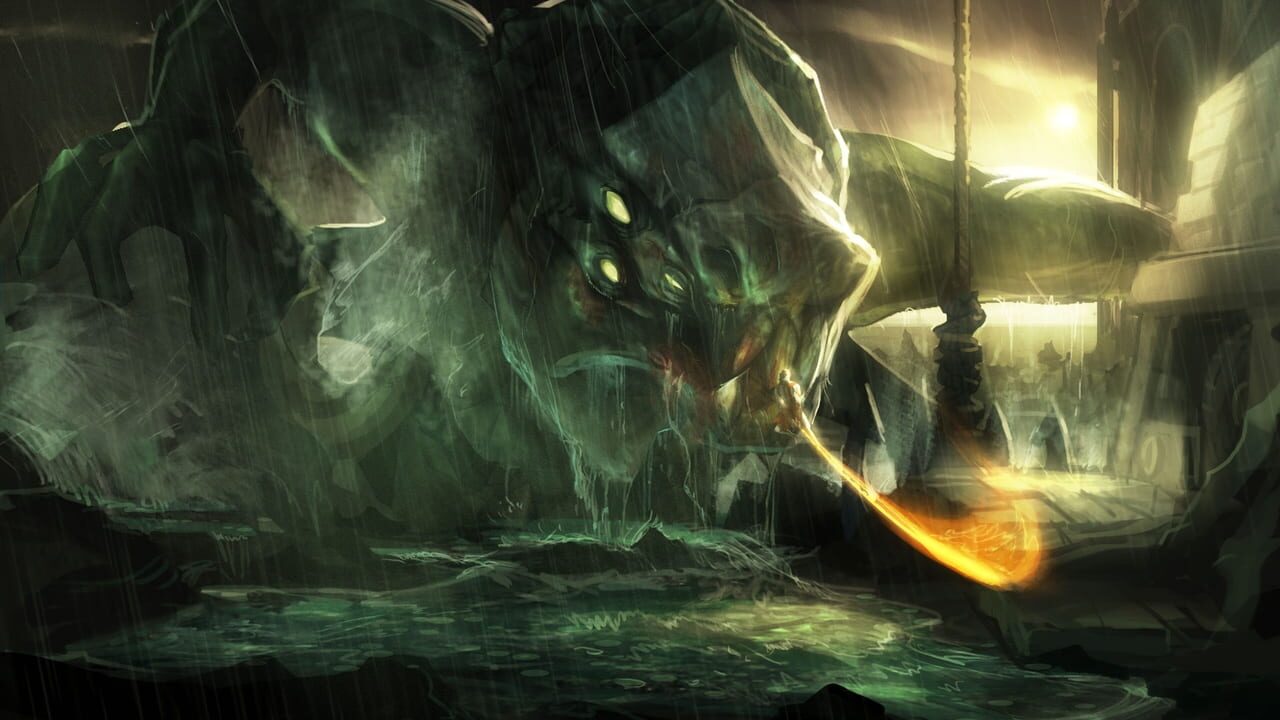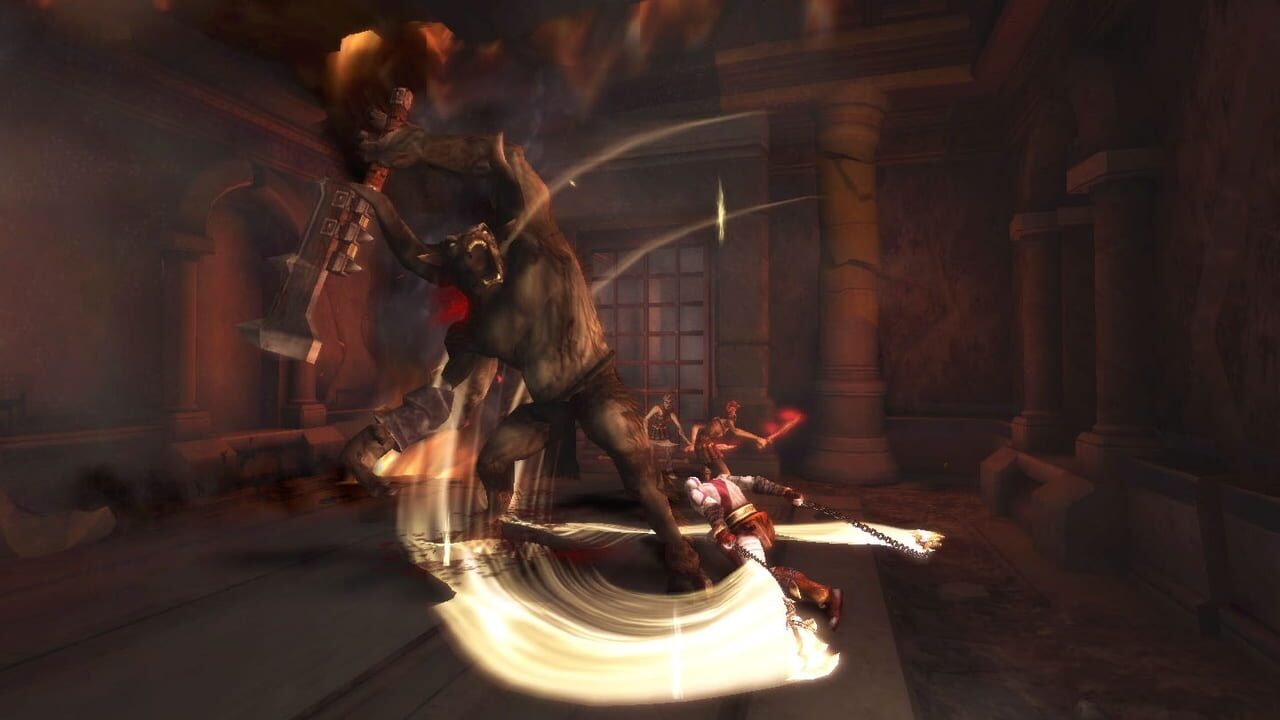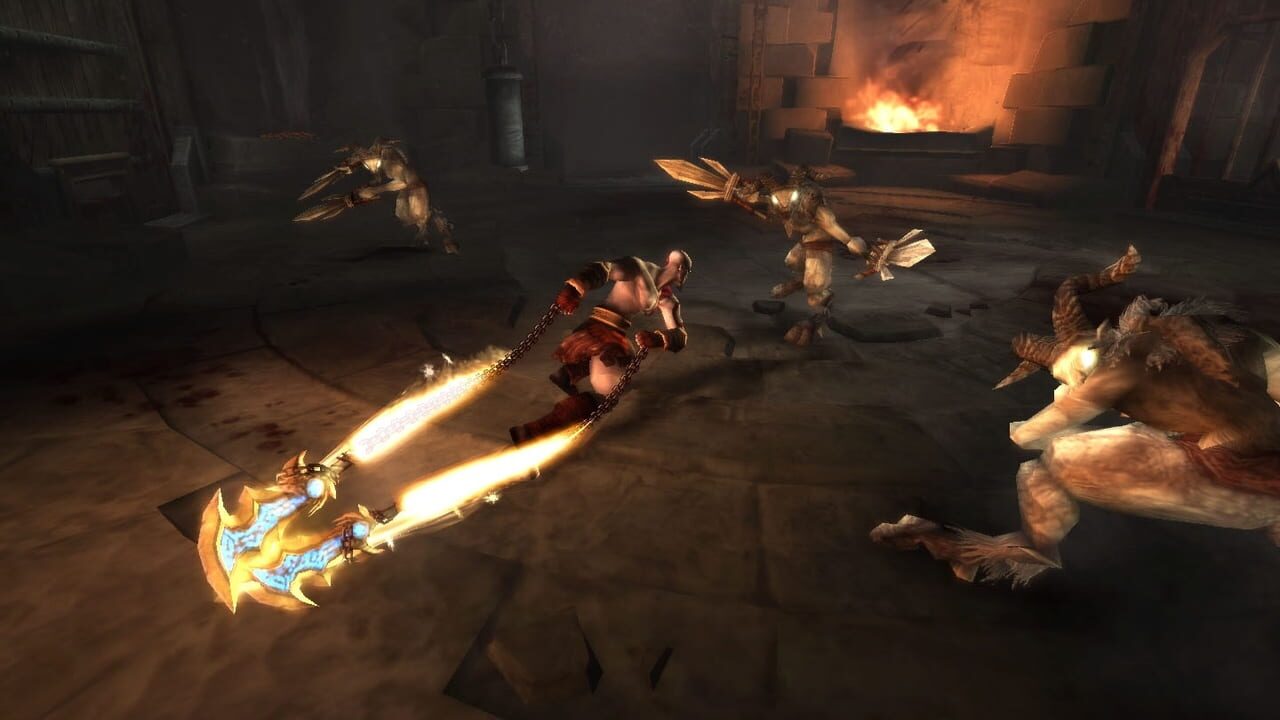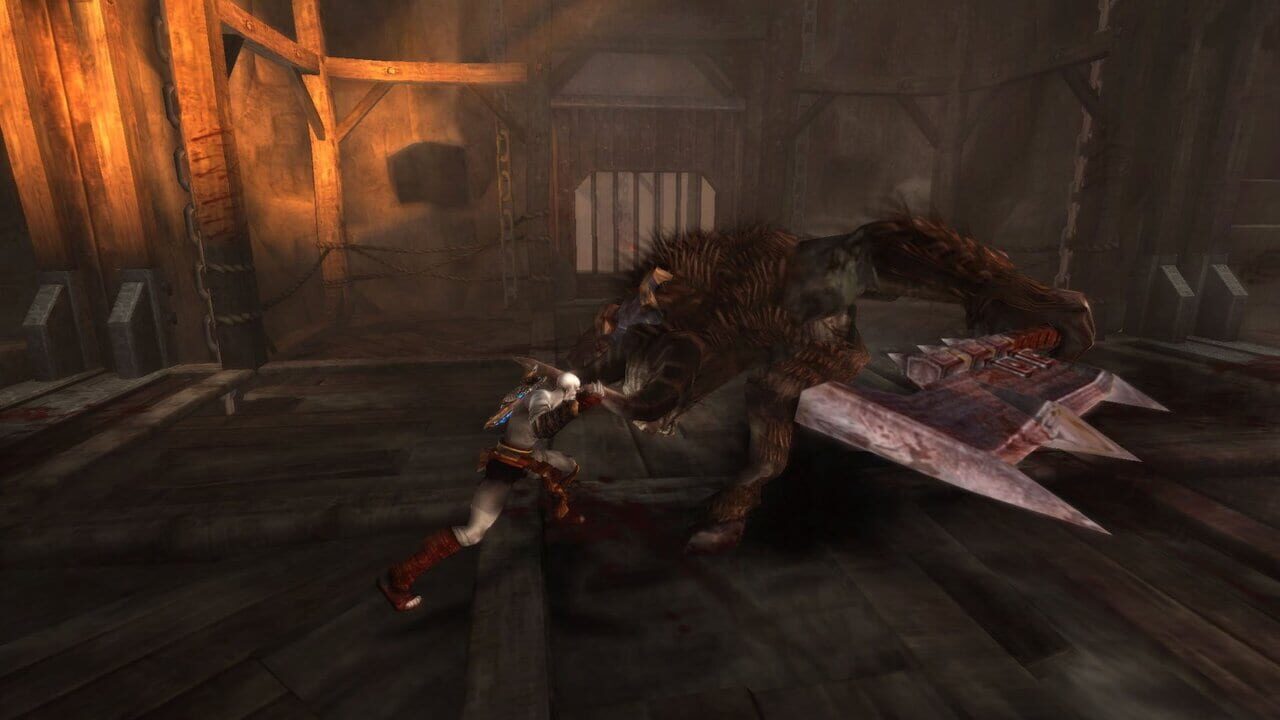 Videos
If screenshots are not enough, you can enjoy creative videos from Sony Computer Entertainment, Inc. (SCEI)
No videos
Streams
But that's not all! We also carefully prepared the best strips from God of War: Ghost of Sparta.
You may also like
If you like God of War: Ghost of Sparta, but you're tired of it and want something new, you can try other games.