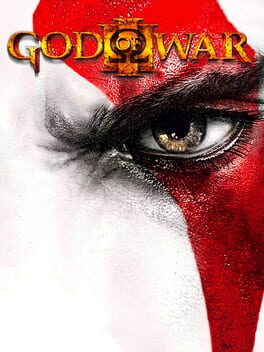 God of War III
Publisher

Sony Computer Entertainment, Inc. (SCEI)

Developer

SIE Santa Monica Studio

Release date

16 Mar 2010
Set in the realm of brutal Greek mythology, God of War III is a single-player game that allows players to take on the climatic role of the ex-Spartan warrior, Kratos, as he scales through the intimidating heights of Mt. Olympus and the dark depths of Hell to seek revenge on those who have betrayed him. Armed with double-chained blades, and an array of new weapons and magic for this iteration of the trilogy, Kratos must take on mythology's darkest creatures while solving intricate puzzles throughout his merciless quest to destroy Olympus. Utilizing a new game engine built from the ground up and state-of-the-art visual technologies, the development team behind God of War III has made standard-setting strides in giving players the realistic feel of actually being on the battlegrounds. With texture resolutions quadrupling since God of War II on PlayStation 2 computer entertainment system, God of War III, in its debut on the PS3 system, will feature fluid, life-like characters, as well as dynamic lighting effects, a robust weapon system, and world-changing scenarios that will truly bring unmistakable realism to Kratos' fateful quest. Players will have a chance to join battles on a grand scale that is four times larger than its predecessor.
see all / fold
| AGM score | 92% |
| --- | --- |
| IGN | 9.3 |
| GameSpot | 9 |
| Metacritic | 92 |
expand / fold
About God of War III
God of War III is released by Sony Computer Entertainment, Inc. (SCEI) in 16 Mar 2010. The game is designed by SIE Santa Monica Studio. God of War III is a typical representative of the Hack and slash/Beat 'em up genre. Playing God of War III is a pleasure. It does not matter whether it is the first or a millionth hour in Hack and slash/Beat 'em up, there will always be room for something new and interesting. Thrilling levels and gameplay God of War III will not leave anyone indifferent. The complexity of gameplay increases with each new level and does not let any player get bored.
In addition to it in 16 Mar 2010 released games such as:
In addition to God of War III, the representatives of Hack and slash/Beat 'em up games also belong:
A complete list of games like God of War III can be found at AllGame here.
God of War III is versatile and does not stand still, but it is never too late to start playing. The game, like many Hack and slash/Beat 'em up games has a full immersion in gaming. AllGame staff continues to play it.
God of War III is perfect for playing alone or with friends.
At AllGame you can find reviews on God of War III, gameplay videos, screenshots of the game and other Hack and slash/Beat 'em up representatives.
The story
This section tells the history of the world of God of War III
Armed with his deadly double-chained blades, Kratos will take on mythology's darkest creatures to destroy Olympus and the mighty Zeus himself.
God of War III Remastered - Recensione
Author: Mattia "Zave" Ravanelli
Date: 2020-03-02 20:50:04
Anger and devastation, that of Kratos has always been a brutal force, an approach entirely of the belly and very little of the head to the matter. Whether we talk about the game philosophy, or the story that moved the Greek war god shaped by Sony Santa Monica. An adventure inundated by streams of blood that relentlessly left behind (and in front, and all around) for the beauty of seven different games, but especially in the main trilogy, born on PlayStation 2 and concluded on PlayStation 3, with much of the final prequel (a few months after the debut of PlayStation 4). Patience if the fans of the mythological blades of Kratos expected a debut in the new generation from E3 2015, for now we must all relive the last act of his "divine" revenge, transported on the flagship console of Sony thanks to the now usual treatment that involves a tug of the visual sector ... and nothing else.
The work done on the "cover" of the book, however, is unassailable: God of War III Remastered is proposed to the public that has already appreciated it or, more easily, to those who have never seen it before, with a cleaning of the unpublished image. With assorted textures and effects (especially the reflections) that if they just don't put it on a par with the best productions specifically designed for the PlayStation 4 hardware, they don't make it look too bad. Rather. It will be for his exaggerated imagination, for his titanic scenes (in a literal sense), for the ability of the development team to set up heart-pounding passages, but what matters is that the show is guaranteed. The fact, then, that everything moves while remaining firmly anchored to a video update of 60 frames per second, only improves the situation.
The dust on Kratos' shoulders, accumulated in the five years after the release of the first version, is however more evident than ever when we return to confronting a system of dynamic cameras but managed entirely by the game which is now anachronistic. The same can be said, also because in a certain percentage directly connected, to the sequences that involve assorted jumps and flutters (thanks to one of Kratos' powers). In these cases God of War III is today more criticizable and less convincing than it was in 2010.
Here, for a god of war who has always made the voice not big, but even huge, a simple simple remaster is almost equivalent to a turn of overtime done just by stamping the card.
MODUS OPERANDI
I played God of War III Remastered thanks to a version of the game provided by Sony. I spent about eight hours breaking the neck of anyone who stood between my Kratos and the next "room", exploring more than half the game and occasionally taking advantage of the new Photo Mode. Which does exactly what you imagine (and which, it must be said, allows you to store in memory of the great beautiful Polaroids of death and crimson sketches).
Screenshots
Screenshots will help you evaluate the graphics and gameplay of God of War III.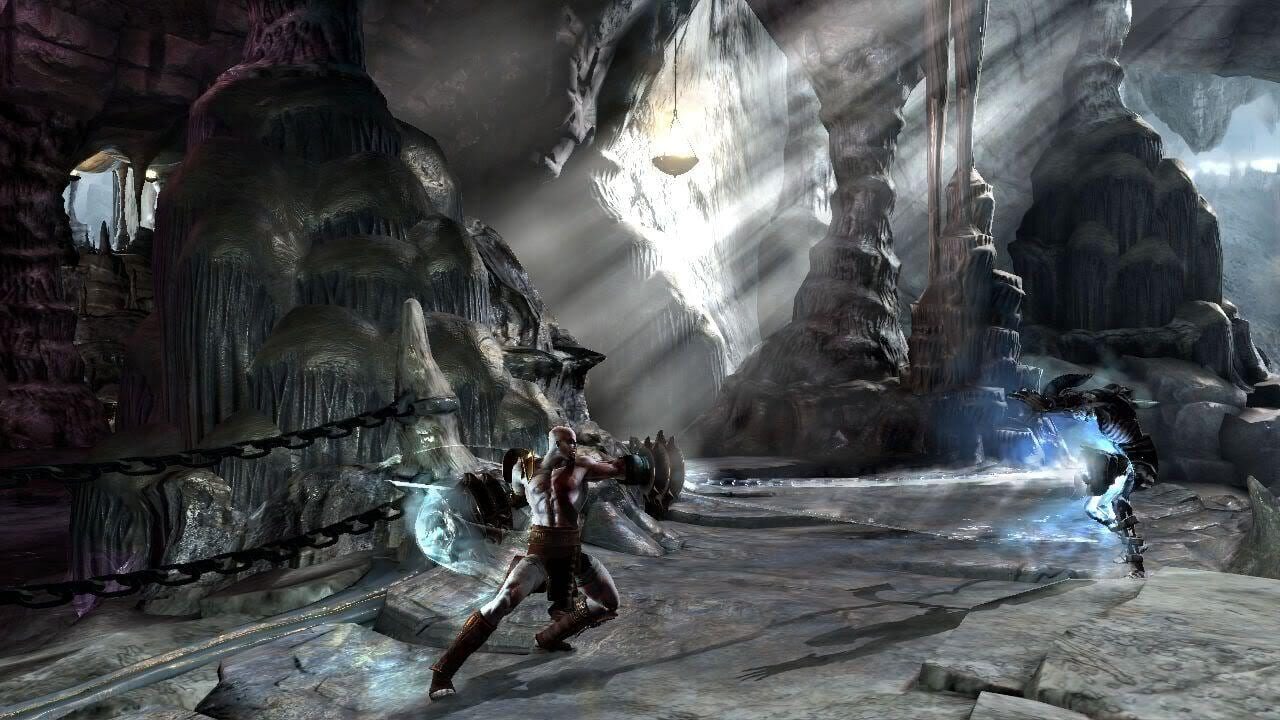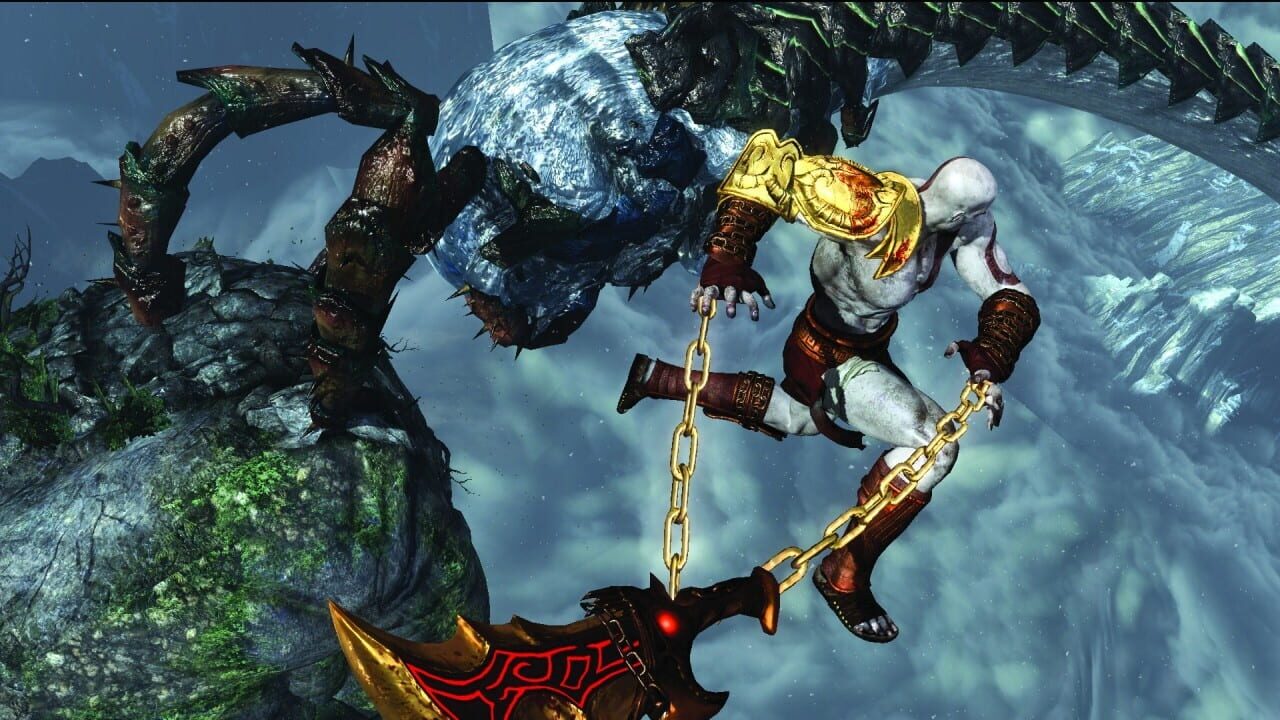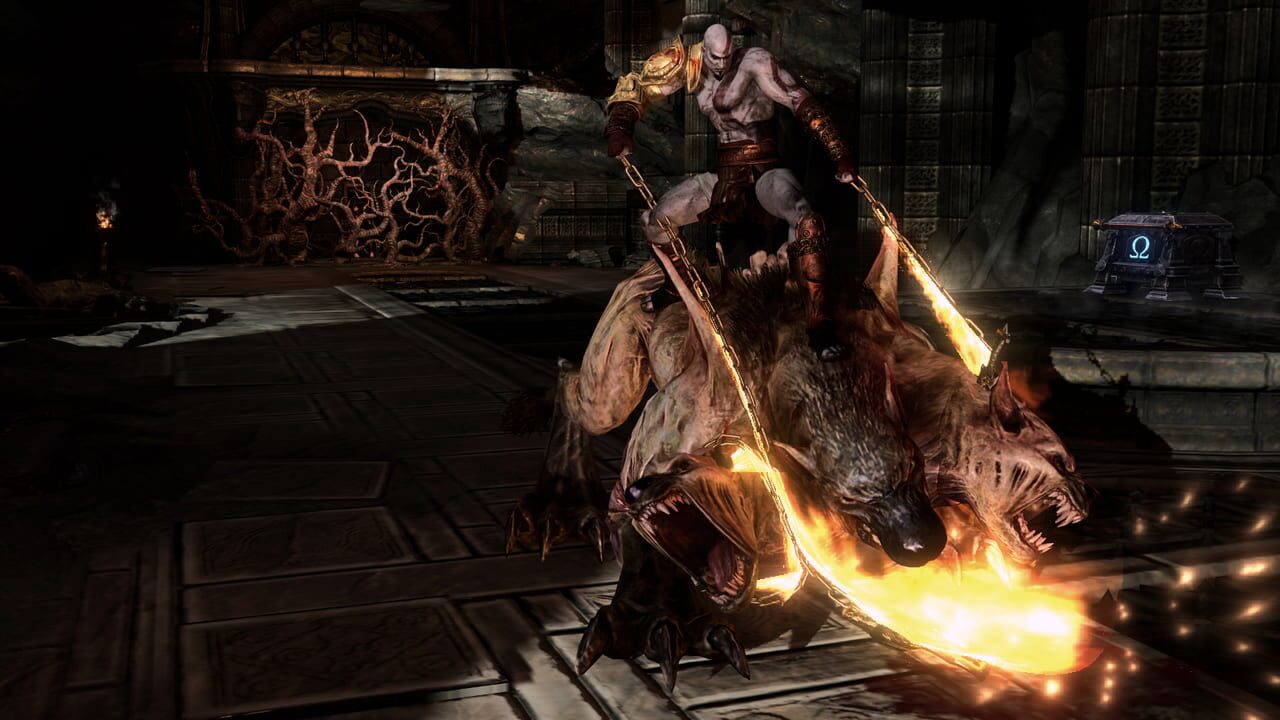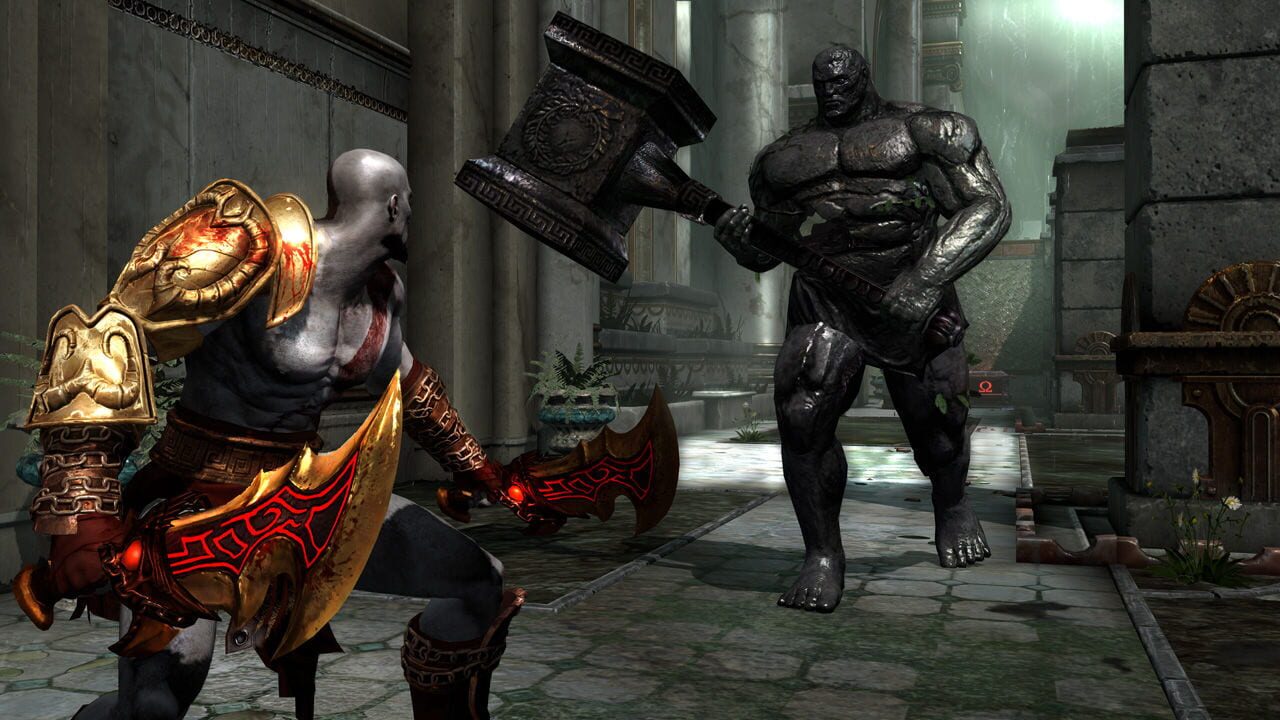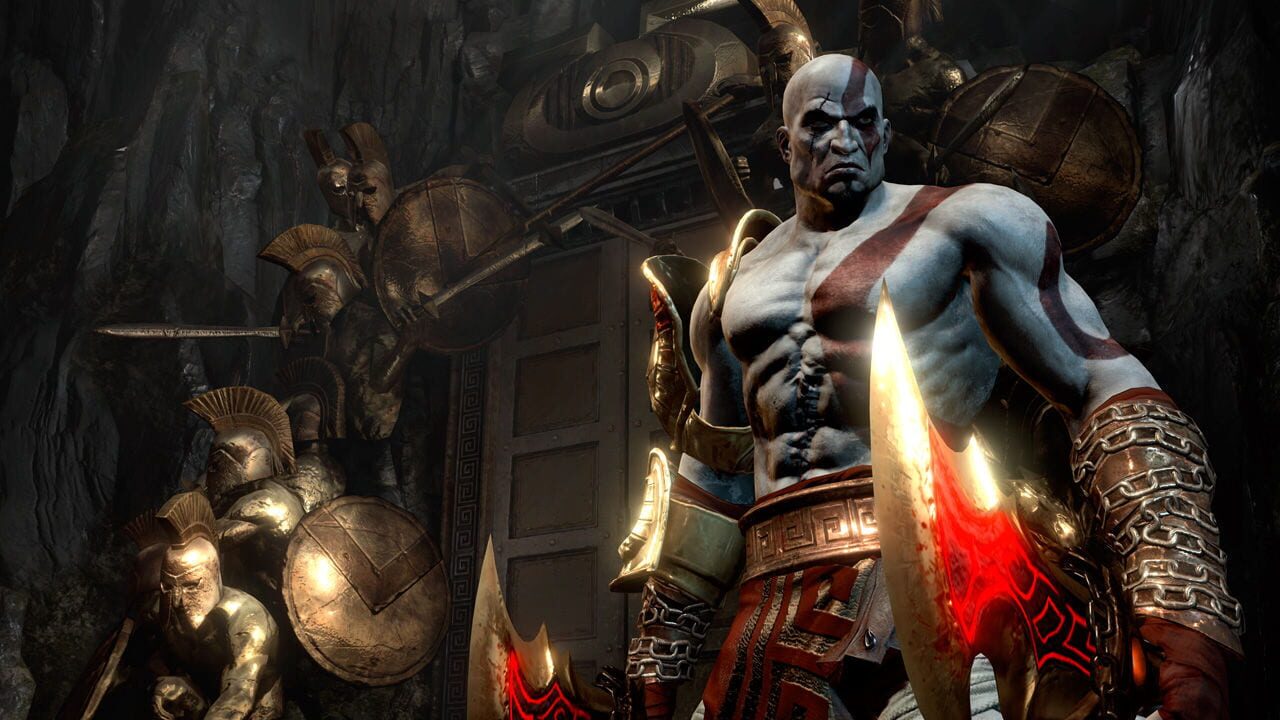 Videos
If screenshots are not enough, you can enjoy creative videos from Sony Computer Entertainment, Inc. (SCEI)
Streams
But that's not all! We also carefully prepared the best strips from God of War III.
You may also like
If you like God of War III, but you're tired of it and want something new, you can try other games.