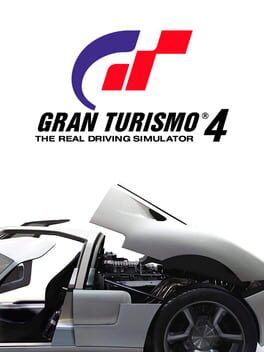 Gran Turismo 4
Publisher

Sony Computer Entertainment, Inc. (SCEI)

Developer

Polyphony Digital

Release date

28 Dec 2004
Gran Turismo 4 is a racing video game, and the fourth installment in the Gran Turismo series. It is also the final game to support the Sony PlayStation 2. Gran Turismo 4 is one of only four titles for the PlayStation 2 that is capable of 1080i output. GT4 was delayed for over a year and a half by Polyphony Digital, and had its online mode removed. The game features over 700 cars from 80 manufacturers. The game also features 51 tracks, many of which are new or modified versions of old Gran Turismo favorites, with some notable real-world additions.
see all / fold
| AGM score | 91% |
| --- | --- |
| IGN | 9.5 |
| GameSpot | 8.9 |
| Metacritic | 89 |
expand / fold
About Gran Turismo 4
Gran Turismo 4 is released by Sony Computer Entertainment, Inc. (SCEI) in 28 Dec 2004. The game is designed by Polyphony Digital. Gran Turismo 4 is a typical representative of the Simulator genre. Playing Gran Turismo 4 is a pleasure. It does not matter whether it is the first or a millionth hour in Simulator, there will always be room for something new and interesting. Thrilling levels and gameplay Gran Turismo 4 will not leave anyone indifferent. The complexity of gameplay increases with each new level and does not let any player get bored.
In addition to it in 28 Dec 2004 released games such as:
In addition to Gran Turismo 4, the representatives of Simulator games also belong:
A complete list of games like Gran Turismo 4 can be found at AllGame here.
Gran Turismo 4 is versatile and does not stand still, but it is never too late to start playing. The game, like many Simulator games has a full immersion in gaming. AllGame staff continues to play it.
Gran Turismo 4 is perfect for playing alone or with friends.
At AllGame you can find reviews on Gran Turismo 4, gameplay videos, screenshots of the game and other Simulator representatives.
Gran Turismo 4 - game review
Date: 2005-05-31 11:54:00
The review was based on the PS2 version.
What will the player answer to the question of what title he associates most with the PlayStation console? It will probably be Tekken , Final Fantasy or Gran Turismo . Especially in our country, these three series have made SONY equipment so popular. Meanwhile, the years are flying, PlayStation 2 has been on the market for a long time, and all the above-mentioned games have been re-edited. Today it's time to check out the fourth installment of Gran Turismo . This is one of the last great PS2 games.
Master Kazunori Yamauchi and his people from the Polyphony Digital team once again prepared a very tasty dinner for us. Although definitely reheated, it still has a unique, almost captivating flavor. What is Gran Turismo ? Do I have to explain at all? After all, every player, even without SONY equipment, knows this title very well. In short, it can be said that GT is racing towards simulation, with enormously extensive car tuning possibilities. However, this is not Need for Speed: Underground , where we stick some stickers, lights, spoilers to the car, we buy nitro and it's already young. The GT still tends to interfere with the car's driving parameters as much as possible, including almost anything that may affect its performance in any way. With the car we have prepared, we start in the ranks of various races, we win new models or the cash we spend on improving our gem or buying a new one. As the game progresses, we discover new routes, the difficulty level increases, and our garage is constantly growing. What's so great about that? Gran Turismo is, above all, a great pleasure to play, it's a lot of possibilities, hundreds of great cars, dozens of beautiful routes, all in the frame squeezing the last juices from the PS2. For me, GT is more than just a game, it's just magic.
We had to wait a little longer for the PAL version than announced, but we received some improvements compared to the Japanese version. First, new cars have been added: MAZDA 2005 MX-Crossport, Mitsubishi Eclipse 2005, Volkswagen 2004 Golf R32, AUDI 2003 Nuvolari quattro, AUDI 2003 Pikes Peak Quattro, Chrysler 2005 300C, Alfa Romeo 2004 Alfa GT, Auto Union 1937 V16 Type C Streamliner , Chaparral 1967 2D, Chaparral 1970 2J, JAGUAR 1988 XJR9 and Peugeot 1992 905B Evo 1 Bis LM. In total, the authors boast that there are as many as 723 different models in the game. In fact, those who know the series know that many of this number are various modifications of Nissan, Toyota and other Japanese brands.
Moreover, it turns out that in the PAL version it is not possible to find all the promised fur. For unknown reasons, even such a legendary vehicle as the classic Mini Cooper evaporated. Despite this, the selection is still huge, and Gran Turismo 4 is the only title that offers such prosperity. Besides, our version has a higher image resolution and looks a bit nicer than the Japanese version. There are also more routes than the third part, we have 52 episodes at our disposal, without including their reversed versions. I do not, however, mention and describe them all. A full list of cars and routes is available in our announcement, to which I invite you. For my part, I would like to add that there is no need to worry about the quality, the graphic designers and programmers from Polyphony took care of it. It is also worth mentioning the GT Word map modified for the PAL version, in order to make it easier to find European brands. A few new icons have also been added to facilitate navigation and menu clarity, and the game code has been optimized for PAL - we have a constant, smooth 50 frames of animation per second.
The game greets us with the slogan "The drive of your life", isn't it too lofty slogan? In any case, we had to wait almost four years for the new Gran Turismo . Has it paid off? What changes, apart from the hood of new cars and routes, have the game's creators introduced?
We start as usual in the menu, which is divided into Arcade sections and of course the title Gran Turismo. First I visited the former one just to get on the route as quickly as possible and see what I had been waiting for so long. However, before I could do it, it was necessary to choose a car. There are over 300 of them from the beginning, you can immediately see how much craftsmanship and work was put into the preparation of the models (but more on that later). For a moment, basking in wealth, I felt like when, like a kid with my mother, I was visiting Pewexes (people, never again these times) and for a dollar I could choose one of the beautiful springs. The decision is not easy, but how pleasant it is. When I finally landed on the route, it turned out that there were a lot of changes. Interestingly, the arcade mode is practically non-existent. Nothing is won here, no Episodes can be unlocked here. The authors clearly suggest that we go to the main course. So, the appetizer made me taste good, and I quickly got down to business.
I was greeted by a fairly large map with all the possessions of the latest GT part. First off, we have about 35 icons representing the different places to go. For starters, shops, where we can naturally buy a new vehicle or parts for the currently used one. Then, of course, those for the game modes. Finally, there are special icons that describe unique places and modes. So our garage, service, driving school, Photo Ravel (more on that later) and others. All in all, it seems hard to find your way around at first. However, one hour of communing with the game is enough to master the map sufficiently.
As usual, car brands are grouped by country. There are twelve of them in total, and after entering each of them, we see a list of producers adequate to the selected country. Just like in the third part of the game, you can buy a legendary or a new car. There are also models unavailable that we can win in one of the races. Each of the companies usually also offers tuning parts for their models, some of the brands have their own "drinking" studios. For example, Nismo for Nissan or Muren for Honda. Interestingly, apart from the possibility of buying parts there, there is also an option that allows you to buy a specially prepared cart. Sometimes you can find quite cheap gems. Besides, especially at the beginning of the game, we don't have much cash. Then you will visit one of the three second-hand dealerships and decide on a specific car there. It is worth noting that the list of used cars is updated every week. Sometimes, when visiting one of them, you can find a fairly cheap, but legendary or very good car. Well, sometimes it is the only way to get a model. In any case, there are plenty of options and choices. Every car enthusiast will be satisfied. Although there was no license for brands such as Ferrari or Lamborghini again - it's a pity.
When we decide to buy and want to finally go to the race, it turns out that without the required papers, we can only join the group of housewives. You need a specific license to participate in real tournaments. There are five of them, 16 tests each. They differ in difficulty and are very similar to those known from the predecessor. So you will have to drive a certain section in a certain time, there is also an avoidance or knocking down of bollards on the road. Falling off the track or hitting the board ends in our failure and you naturally have to start all over again. Again, depending on the result obtained, we receive a reward in the form of a specific medal. After passing all the tests, we receive the car, and our results have been awarded with silver medals, we will receive two models. There are three cars for gold, but winning all the gold medals is a very demanding task.
When we finally get to the race, it turns out that we also have a lot of wealth here. There are various groups and cups adequate to a given continent, there are championships with three levels of difficulty. Further, single events or events where we take part in several races, and the sum of our positions in all of them determines the final place on the podium (or not :-)). There are also new modes, i.e. Special Conditions - off-road racing known from GT Prologue, where we fight with one rival and we are not allowed to hit him or the boards. Five seconds of low speed driving for this behavior and the rival running away. There are quite a lot of episodes here, gravel, urban and attention, for the first time in the series of winter locations. The second new mode is Driving Missions, where we fight the imposed rules. That is, with time, a specific opponent or other attractions. For example, you have to catch up with rivals or overtake your opponent as quickly as possible, there is also a mission where you will have to use the wind tunnel effect to win. There are over 30 missions in total and everyone will find something for themselves. Of course, there were also very long races for which we get amazing cars. There are over a dozen such races, including three 24-hour races! It is not possible to save the game! Who's Willing? To complete the endurace only, you need at least 130 hours taken out of your life.
For the victories, we receive prizes in the form of cars. Interestingly, you can win a given model as many times as you want. Just reset the race and you're done, but the previously acquired vehicle is still in your Garage. It's a bit cheesy, because when we choose a race that offers an expensive car, we can earn a lot of money very quickly. It's just enough to sell the same vehicle every now and then, and your account balance goes up and down. The prizes vary, of course, it depends on the level and type of race we are participating in. Often, the acquired cars turn out to be beneficial, because various challenges have their limits or top-down requirements. For example, a model with a specific power drive, turbo, with horsepower not exceeding a certain value, whether from a certain continent or brand. It is impossible to use only one favorite model in the game. Over time, we will have dozens of loot in the garage, all more or less needed. There is a lot of fun and Gran Turismo 4 is enough for many days of great fun. Ha, it's not over yet!
In addition to racing and car improvement, you can also visit several other places. In our home, we can check our statistics, see our achievements or from a photo from the Photo Travel mode. This is a tribute to players, allowing you to take photos of cars from different angles. These can be transferred to a PC using a PenDrive or printed with an Epson PictureMate printer. The very fact of taking photos is that we go on the route, then we watch a replay and that's when we have a number of possibilities. You can pause at any time, then a specific camera, zoom, focus, some filter and snap - ready. There are also a dozen or so specially prepared places for taking photos, where we first set the car properly (there is a mass) and then we move on to the obvious. At first, I thought this mode was just a little bit of a little addition. However, once I got hooked, I realized its advantages very quickly. You will see how pleasant it is. Shhh… it's still not the end! There is also GT Auto, we wash our child there, change the oil for him. We also choose the rims that suit us best (old) and the spoiler (new). In addition, you can visit a given track without stress and check the capabilities of our car there or simply feel it before real challenges. Is that all there is? However, I probably missed something, if so forgive me. This game is so huge that it is not a review topic, but a short story to cover and detail everything.
So it's time to finally go on tour. The real magic of this game is hidden here. It drives wonderfully, even with an ordinary pad gives great pleasure, not to mention the steering wheel. The driving model has undergone some minor changes for the better, and now it makes even greater demands - and that's good. Enormously strong cars spin their donuts every now and then, they are difficult to control and one small mistake, we are on the side of the road. So for the lamellas, there were prepared systems of helpers in the form of TCS and ASM. They can be set freely, it makes the title more accessible to people who come into contact with Gran Turismo for the first time - and are they? Unfortunately, again the cars do not tumble (game code limitation?) And do not get damaged (too much work, PS2 too weak).
As I wrote, it's not good for us, the games will get out of the way or we'll get stuck in the sand, the stake is moving away at an express pace. However, if you want, you don't need to drive! In addition to the basic A-Spec mode, the B-Spec also came. Then our role is limited to giving orders and controlling the course of the race. Our car is controlled by a console, and we can see everything on a special board with a number of statistics. Times, places, tire and fuel wear (another novelty). We set a five-level level of driving aggressiveness. The higher the trim, the greater the risk of the console making a mistake. Pit stops should be made for known purposes, and overtaking orders may be given. A track view is also available, so you can triple or double the progress of events. So, for example, if you are stubborn, you can finish a 24-hour race in "only" eight hours. B-spec I honestly don't like it, it looks like a facilitation for bad players. Races are there to be ridden and that's why I simply ignore this solution.
I will also mention the most important thing, i.e. tuning the car. Here, however, not too much, only the possibility of buying nitro (they do me with GT NFS: U, what for?) And the option to save three configuration settings for one car (great). As usual, you can buy a turbocharger, racing chip, intercooler and other goodies, thereby increasing the power of the vehicle. In addition, you can buy a specific gearbox, install a differential, change tires or suspension, improve brakes. The car will also be slimmed down, after which you can naturally change a number of parameters so as to adjust the driving characteristics to our preferences. You can change gear ratios, suspension settings, brakes and aerodynamics. There is a lot of fun again - have I already written that it is very addictive? The settings we apply can be tested with a 400 or 1000 meter drive or a maximum speed test. Of course, it's best when our car accelerates great, the maximum speed is not very important. There are few races where we can really accelerate. You gain an advantage differently, skillfully and quickly taking numerous corners, using our well-prepared setups.
Graphics and sound are the absolute top class of PS2 games. The cars sound very realistic and just the way they should be. The music, as usual in the series, is not impressive, but in this game it is only an addition. Everything is presented in Dolby Pro Logic II, great. In any case, Gran Turismo 4 is probably the best looking SONY game at all. The car models, as usual, are refined and look very realistic, like "live" ones. The routes are also great, there are more details, the lighting effects have improved. The difference between Gran Turismo 3 is considerable, but it is not a leap forward by any generation. However, PlaySatation 2 is too weak and the real new quality will probably be seen in GT5 on PS3. In addition, the authors should be commended for refining the code, the game is incredibly smooth and simply pleases the eyes. The feeling of driving speed also increased, the Nurburgring track was perfectly reproduced. Just something amazing when we go over 300 km / h. The wonderful, green landscape is changing, the sun reflects beautifully on the asphalt, you can only hear the engine and the sound of the wind. For the first time at the Nurburgring I spent over an hour just driving myself and looking at the screen with delight. You have to see it - no - you have to see it and taste it for yourself! Speed is amazing!
However, this title has some drawbacks. Apart from the aforementioned lack of damage and the inability to tumble or even overturn the car onto the roof, there are also other women. First, you can see that the power of the PS2 has been sucked all the way. Evidence of the lack of mirror reflections on city routes or invisible walls on rally routes, which are quite poor at the same time. There are also a lot of cars that are useless. Some Nike "shoe" or other inventions that are really meant to increase the number of models so that you can boast of a total of over 700. There is a "shoe", where is my favorite Mini !? Another disadvantage for me is that you can complete almost the entire game in B-Spec mode. Also, the price of our cars equipped with better and better parts does not increase, often you can also encounter distortions in prices, names or given powers. Well, so what? Thread!
Gran Turismo 4 is the ultimate car for all platforms. These races are the best graphically ( Forza looks weaker), the best in terms of sound, the most extensive and enough for dozens of days of fun. The joy of this title is so much that it is worth even buying a console for it. Dropouts do not affect the overall reception of the title, if a similar situation occurs in the next part, then we will already be worried. Short ball on my part, who will not play this snowman!
Piotr "Bandit" Lewandowski
PROS:
MINUSES:
Screenshots
Screenshots will help you evaluate the graphics and gameplay of Gran Turismo 4.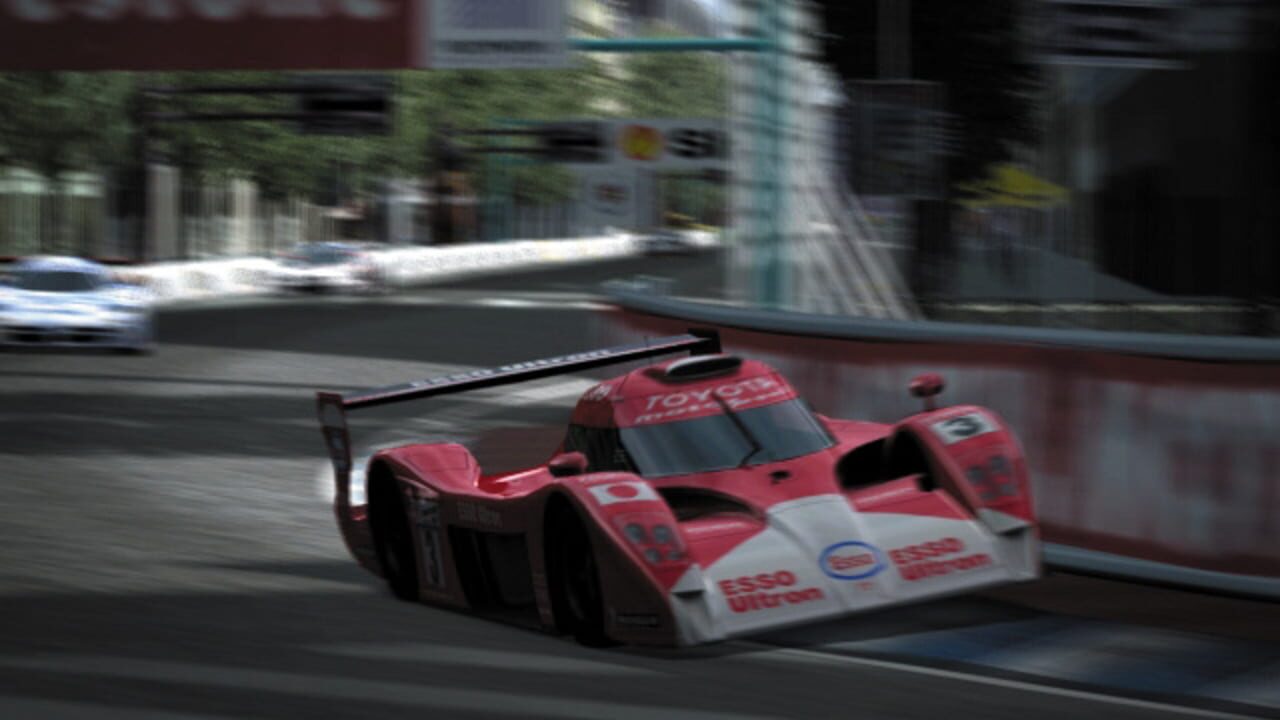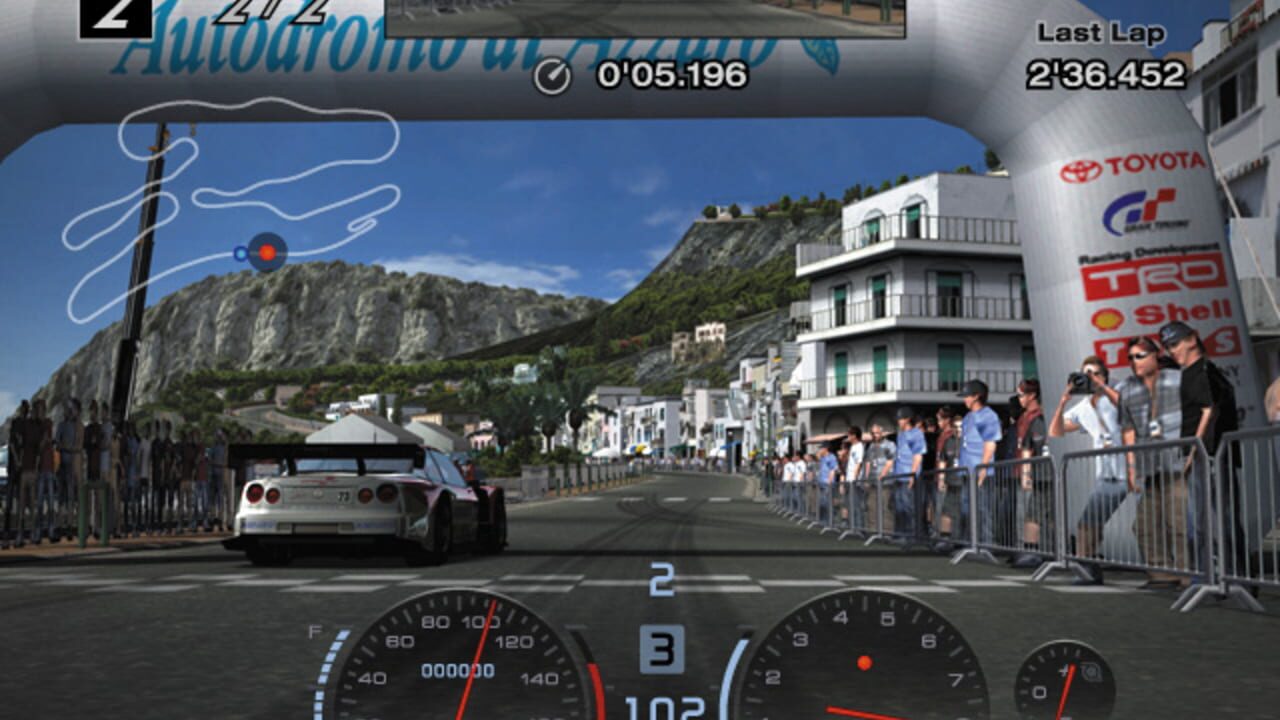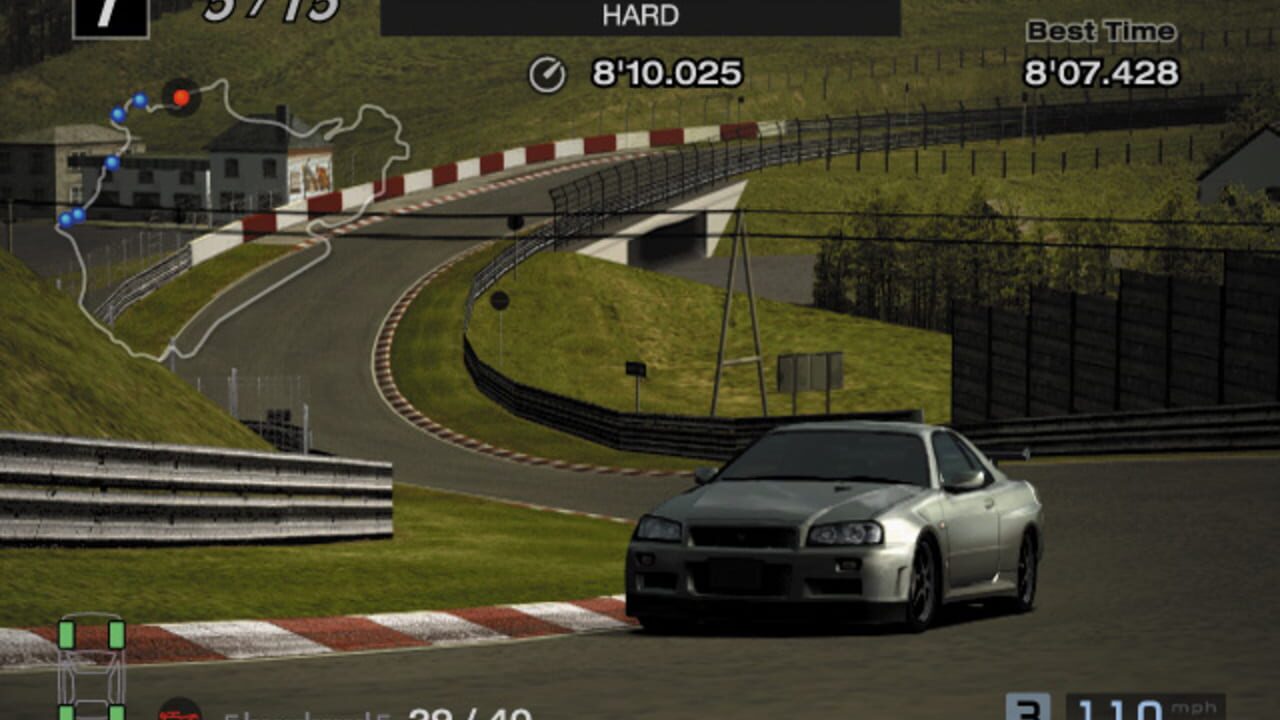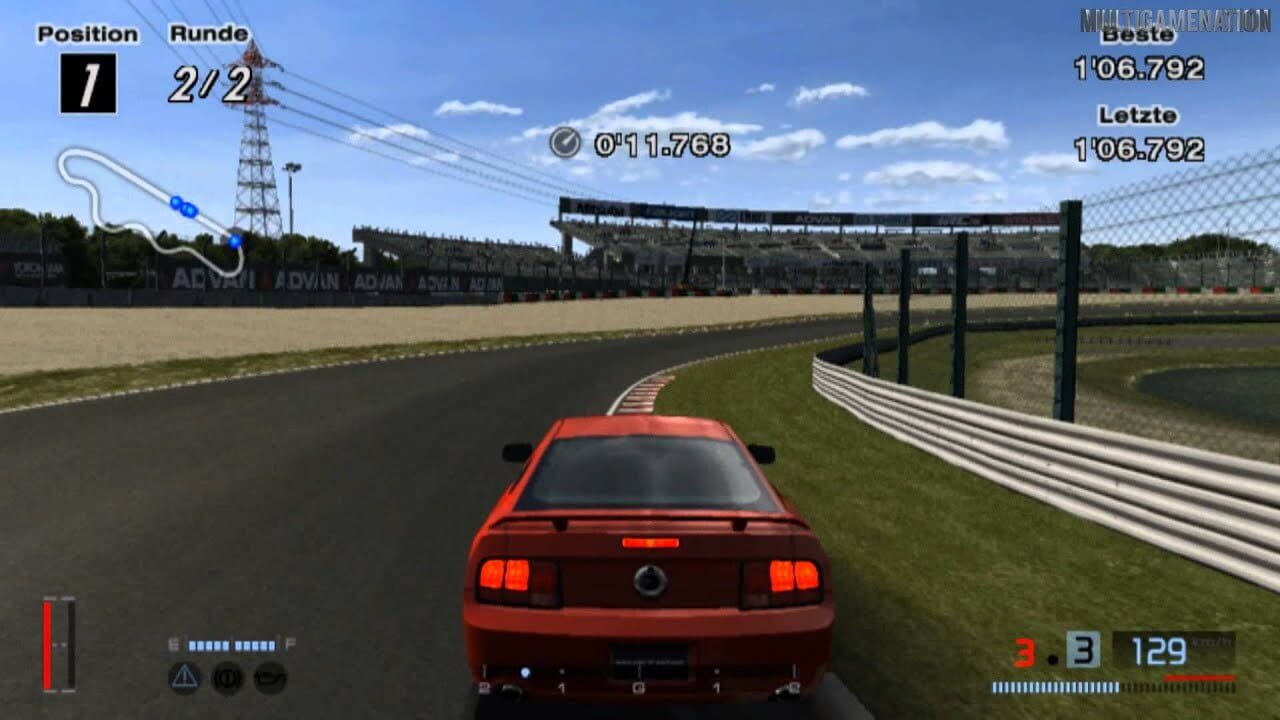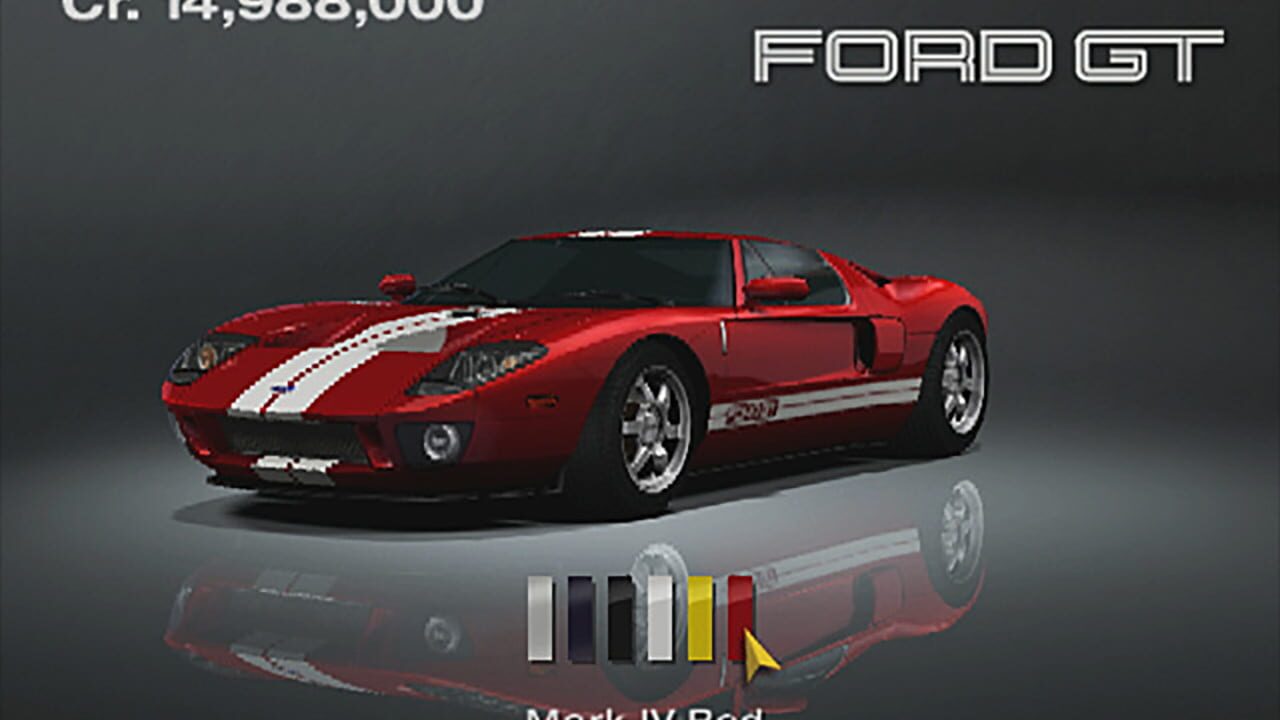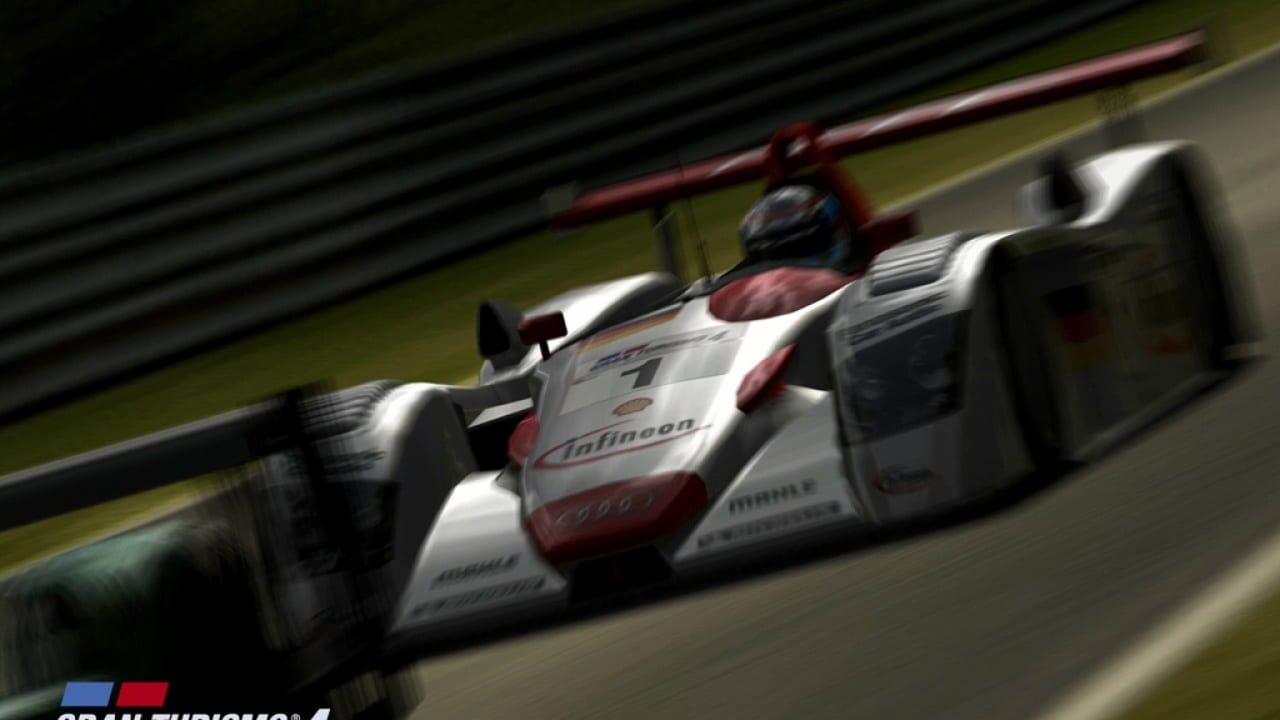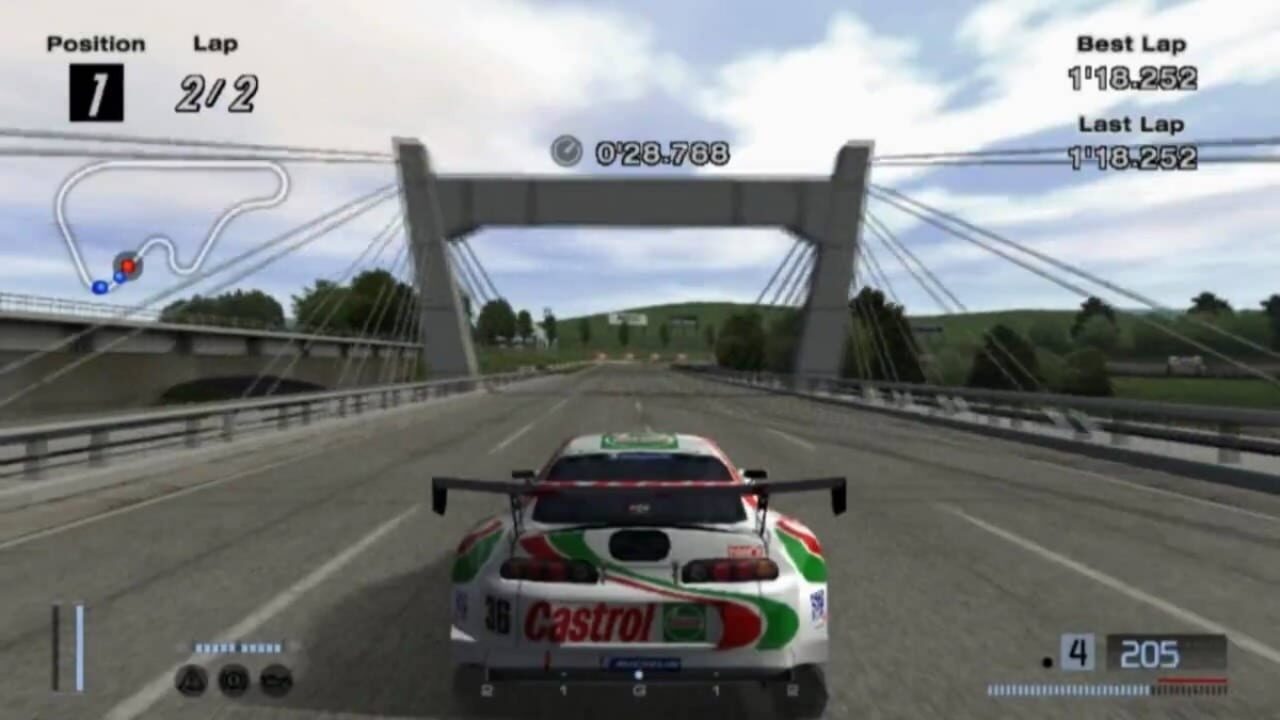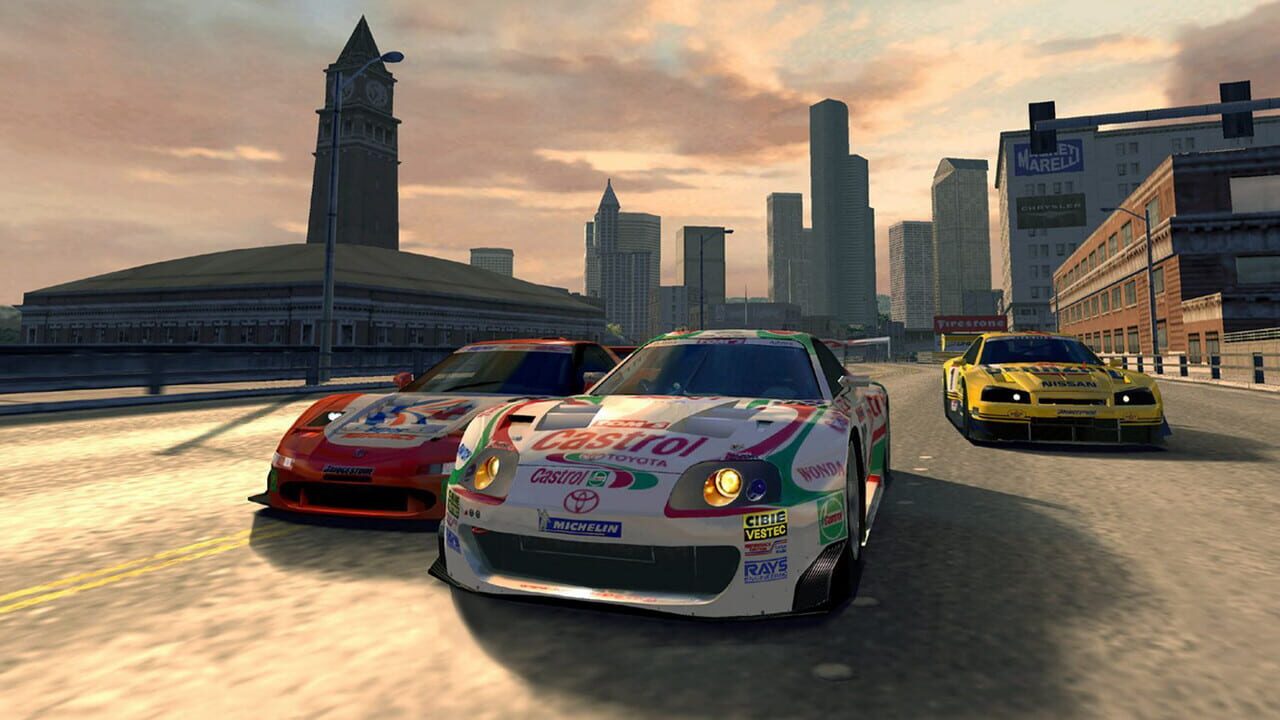 Videos
If screenshots are not enough, you can enjoy creative videos from Sony Computer Entertainment, Inc. (SCEI)
Streams
But that's not all! We also carefully prepared the best strips from Gran Turismo 4.
You may also like
If you like Gran Turismo 4, but you're tired of it and want something new, you can try other games.