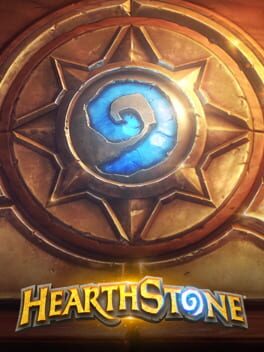 Hearthstone
Publisher

Blizzard Entertainment

Developer

Blizzard Entertainment

Release date

11 Mar 2014
Sheathe your sword, draw your deck, and get ready for Hearthstone - the fast paced strategy card game that's easy to learn and massively fun. Start a free game on Battle.net and play your cards to sling spells, summon creatures, and command the heroes of Warcraft in duels of epic strategy. With powerful prebuilt decks, and hundreds of additional cards to win, craft or purchase - your collection never stops evolving. Challenge players of all skill levels on Battle.net or hone your skills in practice matches against some of the greatest strategists of Azeroth - Thrall, Uther, Gul'dan, and more!
see all / fold
| AGM score | 86% |
| --- | --- |
| GameSpot | 8 |
| Metacritic | 91 |
expand / fold
About Hearthstone
Hearthstone is released by Blizzard Entertainment in 11 Mar 2014. The game is designed by Blizzard Entertainment. Hearthstone is a typical representative of the Strategy genre. Playing Hearthstone is a pleasure. It does not matter whether it is the first or a millionth hour in Strategy, there will always be room for something new and interesting. Thrilling levels and gameplay Hearthstone will not leave anyone indifferent. The complexity of gameplay increases with each new level and does not let any player get bored.
In addition to it in 11 Mar 2014 released games such as:
In addition to Hearthstone, the representatives of Strategy games also belong:
A complete list of games like Hearthstone can be found at AllGame here.
Hearthstone is versatile and does not stand still, but it is never too late to start playing. The game, like many Strategy games has a full immersion in gaming. AllGame staff continues to play it.
Hearthstone is perfect for playing alone or with friends.
At AllGame you can find reviews on Hearthstone, gameplay videos, screenshots of the game and other Strategy representatives.
Hearthstone Review: Heroes of WarCraft - Free Card Game for the Masses
Date: 2014-03-26 10:35:00
The review was based on the PC version.
Hearthstone has enjoyed tremendous popularity since the Closed Beta. The keys for large amounts were selling like hotcakes: the players were attracted by Blizzard's magic, as well as the very idea of a card game, something new in the achievements of the American company. However, the era of testing is history. The game has been a full-fledged production for several days, so we can finally try to evaluate it. Let's start with the fact that Hearthstone is entertainment for everyone and does not require us to know other card games, such as Duel of Champions . After a few games against the computer or a normal opponent, we will learn the basics and we will easily find ourselves during the fight . This is due to the tutorial, which explains all the rules step by step. The fact that the title is so beginner-friendly sounds enticing, and most importantly, the simplicity invites you to explore its secrets.
This is important as the concept of the basics is only a small step towards serious gameplay and epic battles with real opponents. As in its other productions, here too Blizzard follows the principle of "easy to learn, difficult to master" . After completing the tutorial, we can advance the heroes to the next level of experience, acquiring cards specific to a given character. After crossing the tenth threshold, when we already have a basic deck, the actual fun begins.
There are nine daredevils available in the game, well known from the WarCraft universe . Each character class has its own individual skill and a set of cards that, in a way, determine the way the game is played. For example, a shaman can summon totems on a table, a priest heals himself and his minions, and a mage can eliminate enemies with a fireball. It is worth mentioning here that all these unique skills are very well thought out, and their use during the game is advisable due to the capabilities of the decks of individual characters.
The cards themselves are divided into two types - the so-called minions and spells. Each class has a basic deck, unique to itself and supplemented with neutral cards. If someone has played World of WarCraft before or because of poverty in Diablo III , they will easily find the multi-colored markings - ordinary cards are white, slightly better ones are painted blue, purple is epic, and orange is legendary. Additionally, minions thrown onto the virtual table have specific abilities - it can be a provocation, increasing the strength of spells or silencing a rival minion. There are many possibilities, the more that the existing dependencies between individual allies or spells often give you additional bonuses. The key to success, and above all great fun, is to choose cards in such a way as to get the most benefit from the mentioned combinations.
In terms of deck construction, Hearthstone also reaches out to the player with a hand, but does not prevent him from choosing the deck himself. If we are building the deck for the first time, we can ask the game for help. However, it is much more fun to prepare the package yourself. The process itself is extremely simple - we choose 30 cards, bearing in mind that each of them can be in our set up to two times. There are no other restrictions; the proportion between minions and spells depends solely on the player's preferences, as does the number of neutral cards. In this matter, however, it is worth remembering about maintaining the right balance, because it is easy to overdo it.
"Balance" is generally a key word for this type of production, and as we know, Blizzard often has problems with the proper balance of individual elements of the game. We are all the more pleased to announce that Hearthstone seems almost perfectly balanced at the moment. These are no longer the beta test times, where there were times when one of the character classes was definitely stronger than the others. The Priest could work wonders on the table, and for a time it was hard to find someone playing any other class than Rogue or Hunter. Thanks to the very close cooperation between the creators and the gaming community, a compromise has been achieved that probably most pleases. Blizzard reacts very quickly to comments from fans, whether it's changing the prices of cards or their properties. Virtually all of the collectively reported unequal balance issues have been resolved before the final game release.
It is also worth mentioning the audiovisual setting of the production. At first glance, there is no room for stunning graphics in the card game, but here Blizzard also rose to the occasion. The most notable graphics are the beautiful graphics on the cards - some of them come from World of WarCraft: Trading Card Game , some were prepared for Hearthstone . An additional attraction is - golden cards acquired when you advance your hero to new experience levels or from expert packages. They are animated and in some cases make a really amazing impression. The meetings are made more pleasant by nice, ear-free music, also typical of games from this universe.
Blizzard games are always full of a peculiar sense of humor, flavors and references to other productions. It is no different in the case of Hearthstone , where you can see from the very beginning that the creators are in shape. Match loading screens can put a smile on your face, as can your opponent's search engine ranks. World of WarCraft fans, apart from very characteristic characters of this world, will also find supporting characters, such as Harrison Jones, with whom we traveled the wastelands of Uldum.
At the moment Hearthstone is a very good game. Blizzard took care of balance, communication with fans, an unobtrusive micropayment system, simplicity of the game in the basic form, but also made the game require a great knowledge of mechanics, cards or the capabilities of specific heroes at a higher level. Thanks to this, Hearthstone has a great chance of becoming the first digital card game that will reach a wider audience. At the same time, the creators left the door open to the development of this project. Some time ago, Blizzard presented a poll in which he asked fans about the next elements he should add to Hearthstone . Looking at how the company listened to the opinions of the community so far, we can expect even a story mode for two players.
Screenshots
Screenshots will help you evaluate the graphics and gameplay of Hearthstone.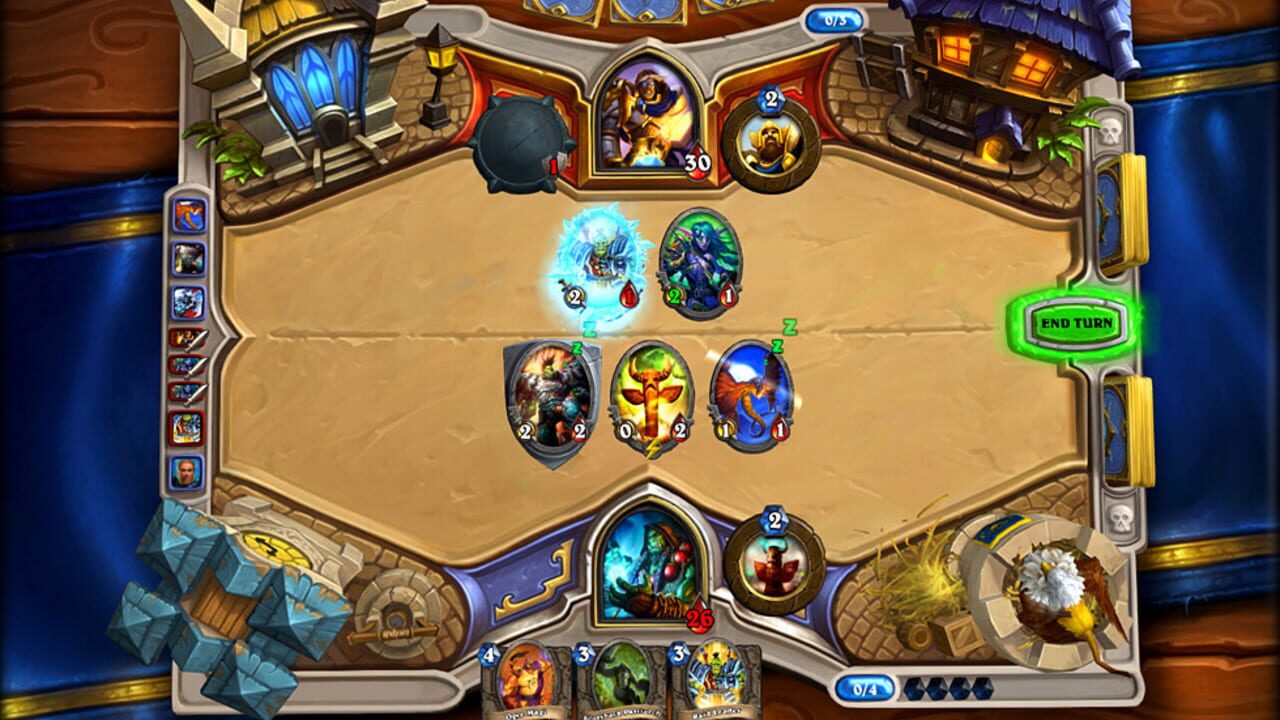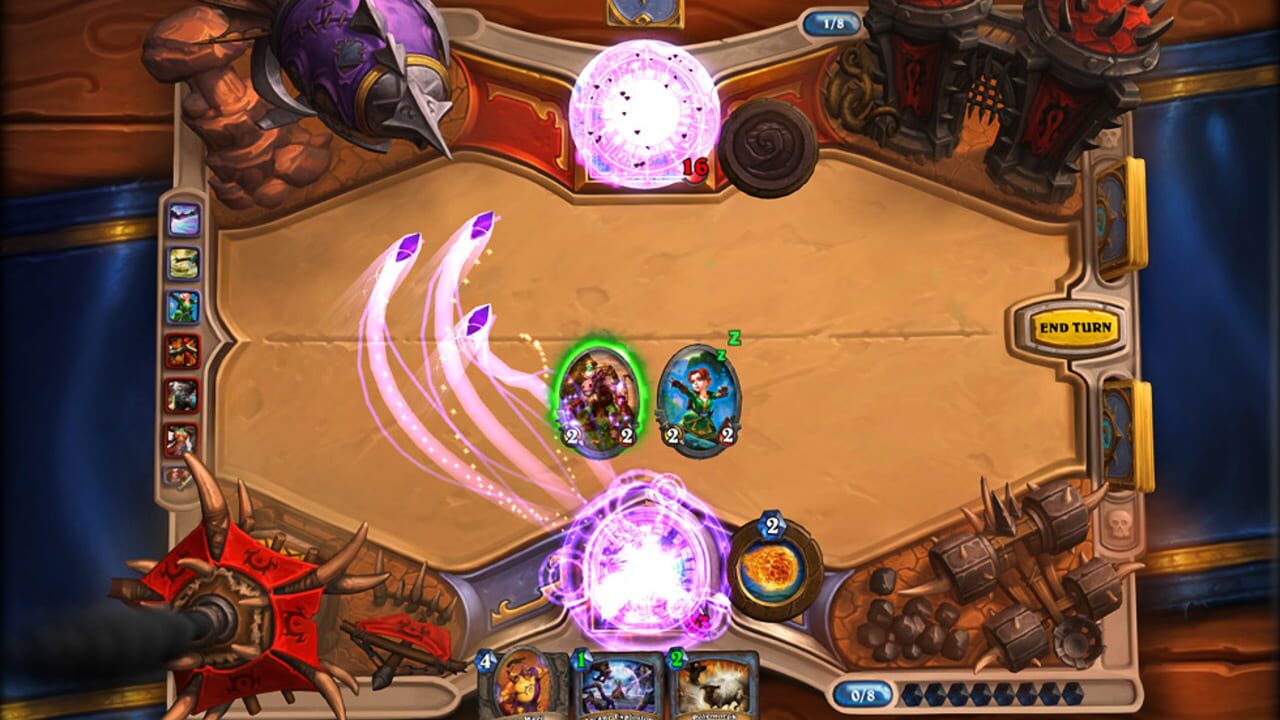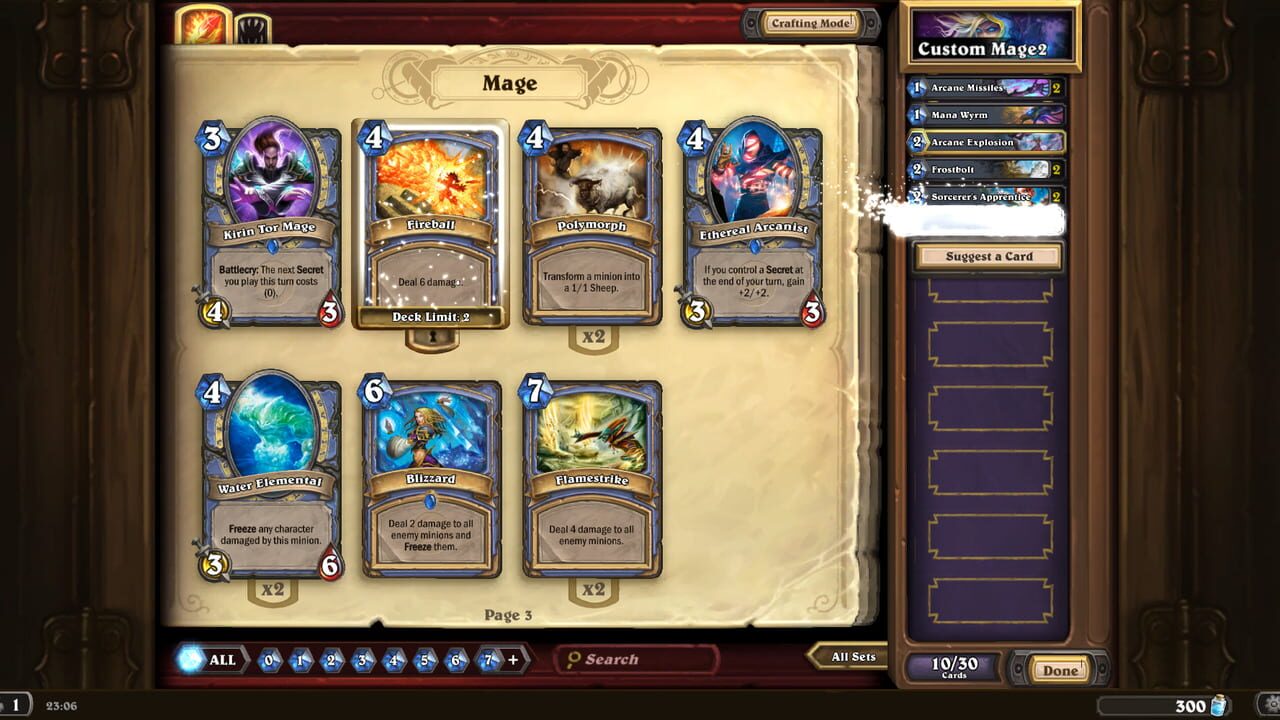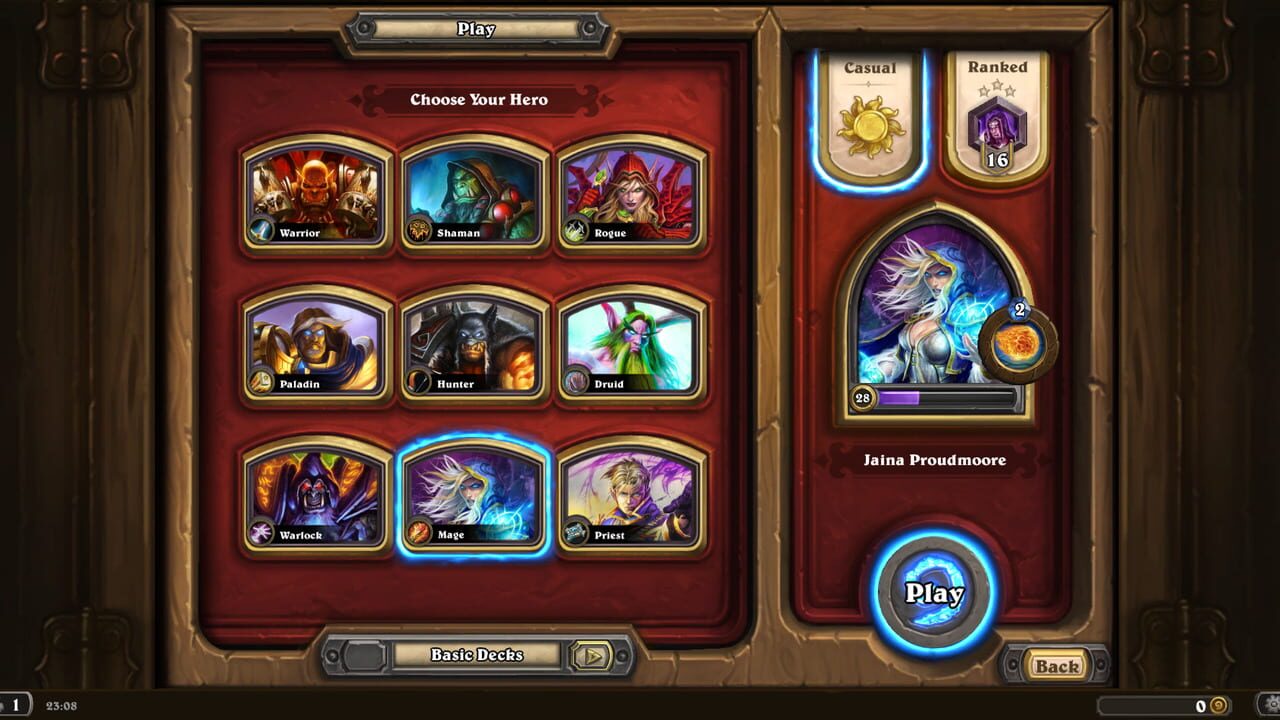 Videos
If screenshots are not enough, you can enjoy creative videos from Blizzard Entertainment
Streams
But that's not all! We also carefully prepared the best strips from Hearthstone.
You may also like
If you like Hearthstone, but you're tired of it and want something new, you can try other games.