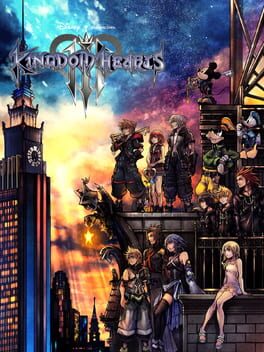 Kingdom Hearts III
Publisher

Square Enix

Developer

Square Enix

Release date

25 Jan 2019
Kingdom Hearts III is the tenth main installment in the Kingdom Hearts series. It focuses on a boy named Sora and his friends Donald and Goofy, as they travel to many different worlds, many of them Disney-inspired.
see all / fold
| AGM score | 83% |
| --- | --- |
| IGN | 8.7 |
| GameSpot | 8 |
| Metacritic | 82 |
expand / fold
About Kingdom Hearts III
Kingdom Hearts III is released by Square Enix in 25 Jan 2019. The game is designed by Square Enix. Kingdom Hearts III is a typical representative of the Role-playing (RPG) genre. Playing Kingdom Hearts III is a pleasure. It does not matter whether it is the first or a millionth hour in Role-playing (RPG), there will always be room for something new and interesting. Thrilling levels and gameplay Kingdom Hearts III will not leave anyone indifferent. The complexity of gameplay increases with each new level and does not let any player get bored.
In addition to it in 25 Jan 2019 released games such as:
In addition to Kingdom Hearts III, the representatives of Role-playing (RPG) games also belong:
A complete list of games like Kingdom Hearts III can be found at AllGame here.
Kingdom Hearts III is versatile and does not stand still, but it is never too late to start playing. The game, like many Role-playing (RPG) games has a full immersion in gaming. AllGame staff continues to play it.
Kingdom Hearts III is perfect for playing alone or with friends.
At AllGame you can find reviews on Kingdom Hearts III, gameplay videos, screenshots of the game and other Role-playing (RPG) representatives.
Kingdom Hearts III - Análisis
Author: Javi Andrés
Date: 2020-07-30 21:42:34
A direct spell to the heart. Magic works through illusion and the extraordinary. Both concepts are supported by what for many is the most anticipated release of the decade, Kingdom Hearts III, finally on our consoles. It's an illusion because the regulars at Disney and Square-Enix have been waiting for years for the third great episode of the trips of Sora, Donald and Goofy closing kingdoms to Darkness with the Keyblade. And it is extraordinary because, without leaving all its bases and characteristics, the bar has been raised a lot for this closing of the Xehanort cycle. Kingdom Hearts 3, with its slight deficiencies, is what we dreamed of, is that flash. It is an epic journey, transcendent for the fan and charming.
Tetsuya Nomura finally signs his best work dedicating himself, wholeheartedly, to the fans. This is a trip full of references to the past, we already tell you what you are going to find. But also attending to all newcomers, reaching out and offering a hand. The saga had exploded into a thousand pieces and different platforms, making it difficult to follow its intricate plot in its 9 installments and turning off its light within the JRPG genre.
It was very painful, in this context, the setback of the development of this KH3 when it was decided to change the graphics engine and go from the promising Luminous Engine -own by Square Enix and the one that moves the colorful Final Fantasy XV - to a more conventional one but here super fruitful Unreal Engine 4 . That technical rapier, added to all the design, script and internal structure problems in the team of the more than 430 people who have made this video game for many years, caused the assembly line to slow down, in a wait that has been eternal .
The challenge was to bring the Kingdom Hearts characteristics to these times but without going back and completely losing that clear and magical essence that has always accompanied the brand. The usual at no time has the feeling of playing something other than an evolved Kingdom Hearts, with everything incorporated by each of the previous installments here.
And the novice finds fun from the first minutes in a gameplay that is still frantic, effective and now more balanced and varied in all its facets . The automatic charisma of more than 200 characters from Disney and Pixar movies and the unmistakable color of their worlds do the rest of the work so that the minimum 30 hours of this dream on the first lap are as attractive as they are fun and exciting. Now, once again, don't expect to find out clearly about the plot ...
Friendship is the only light
KH3 repeats the brand's conventional themes: the war between light and darkness, friendship above all as an unbeatable weapon, the confused love of adolescence, the hero's journey and discovery, personal self-discovery, envy, anxiety of corrupted power ... You will start to feel like in the times of PS2 from the first minutes , and that is what makes this reunion fantastic for followers and not so followers. Although, certainly, Nomura and his team of writers have not improved their narrative formula , as this new one continues to be a complicated story to follow due to its abstractions, inconsistent twists and implausible events. Of course, at least Kingdom Hearts 3 is a more honest game that, especially in its final section, does not stop tying up storylines that were unfinished , in a new story that comes to close practically everything that has happened so far in the franchise. , something to be thankful for at this point.
What within the so-called Xehanort cycle is a farewell, in reality at no time do you feel this way, and that is a feat that its main characters achieve, with a small hole in the heart for those who are no longer, those who they will not be, those who stay longer ... For those people who arrive here from the first Square Enix have created suitable video-summaries called Memory Archives and which are available from the Main Menu itself, to be obtained by free download . Although as we said, the new argument has countless explained references to past situations, flashbacks, reminders, etc. that with these Memory Archives it is not enough to get it all. Really if you have played previous games, it is much more enjoyable.
It is not worth going into much more detail in this discussion of the new plot. With the little surprise in terms of Disney worlds and mechanics that Square Enix has left us with a pre-launch promotion teeming with trailers, the backstory is almost the only thing that was left unknown. The narrative can be said to be right where Dream Drop Distance leaves it and chapter II.8 included in Final Chapter Prologue .
Old acquaintances relentlessly appear, villains each go their own way, and writers are not shy about remembering and referencing many moments from the past. But there is a playable and quite extensive prologue that puts in the background, concepts such as Organization XIII, the War of Swords or the hearts of light are explained, and it is tried that the end comes responsibly, closing arches and solving questions. As we said, fine, but it could have been done better. Narrative ability is not the strength of this director ...
The most varied JRPG ever?
One of the virtues of KH3 is in its variety of battles, minigames, equipment items, situations, exploration formulas, collectibles ... It is difficult to remember a title of the genre (Japanese Action RPG) with a range of mechanics not even similar. The obsession of those responsible for making each Disney world a small game of its own , with its peculiarities and tests, means that here we have an all-in-one that gives us from platform levels, puzzles, races, searching for specific items, lots of mini-games, additional challenges ... And all this without having yet begun to talk about the Gumi Ship and the vibrant and highly evolved fighting system, in battles that are pure spectacle and super effective fun.
Assuming that it is optimal to play it at its maximum difficulty of the three currently available, Expert , all the mechanics that it introduces when it comes to fighting make deeper than ever the one that in the end is its playable pillar, the battles.
We recommend playing it in Expert because the simplicity of the Normal mode is directly a design error that we believe has been made, since it does not take advantage of all its possibilities and you can not worry about things like the equipment adapted to each battle or you can simply not dodge that everything will go on rails and you will rarely have to retry, in addition to that after 10 or 15 hours you will have money left over, the stores will not have anything that interests you, you will not have to configure the behavior of colleagues, etc. It is so easy in its normal mode -by default- that you feel a crush of the main button. And not at all as soon as the difficulty rises the combat is like this.
Because Kingdom Hearts III combat is full of skills to intersperse. To the basic attack and combos even changing between several Sword Keys in the middle of the chain of blows, and the usual magic, now add the Links (summons), the Disneyland attractions, the Ultimate attacks, the combined attacks with allies, the Super Shot, Agile mode with harmful stunts ... In short, a number of possibilities as spectacular and effective as its own execution.
Screenshots
Screenshots will help you evaluate the graphics and gameplay of Kingdom Hearts III.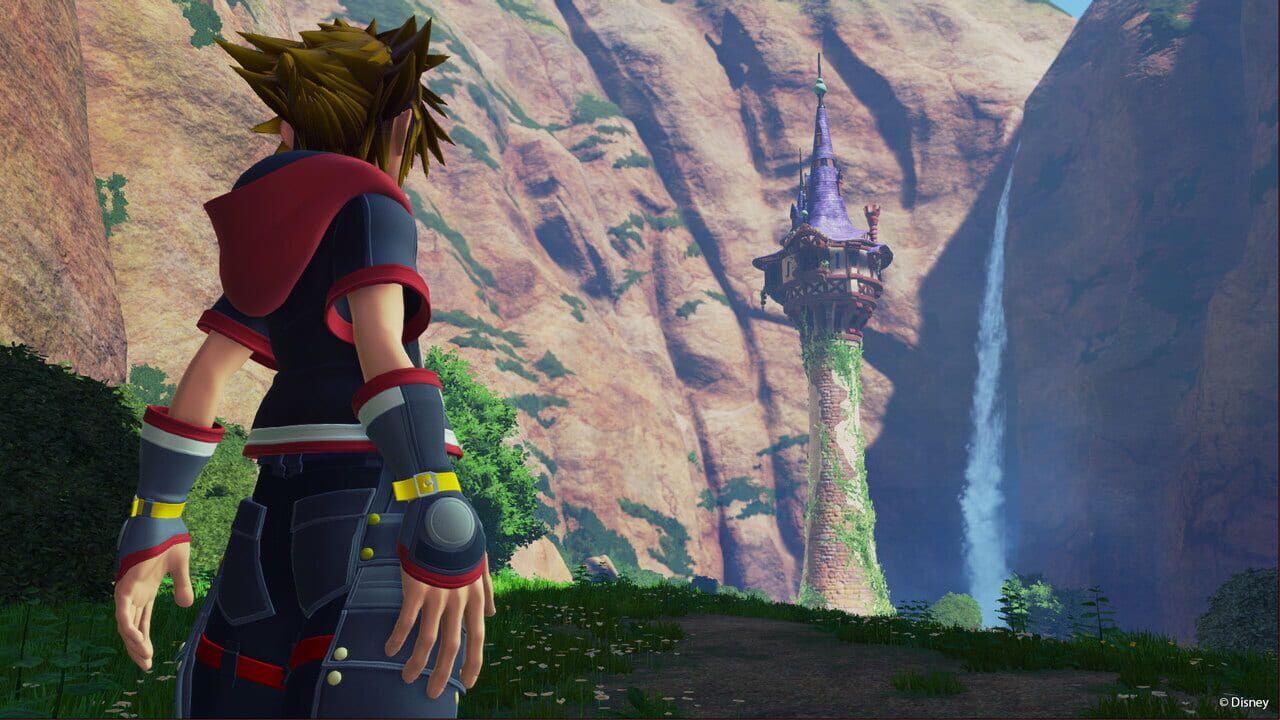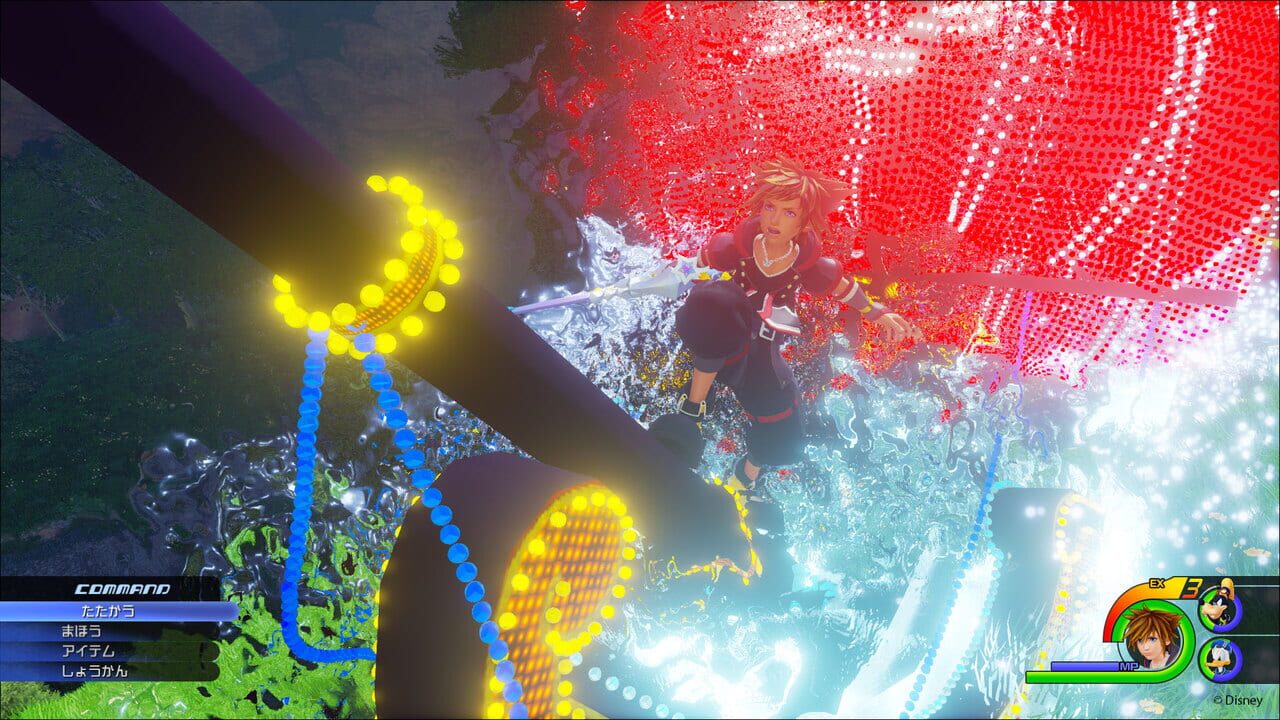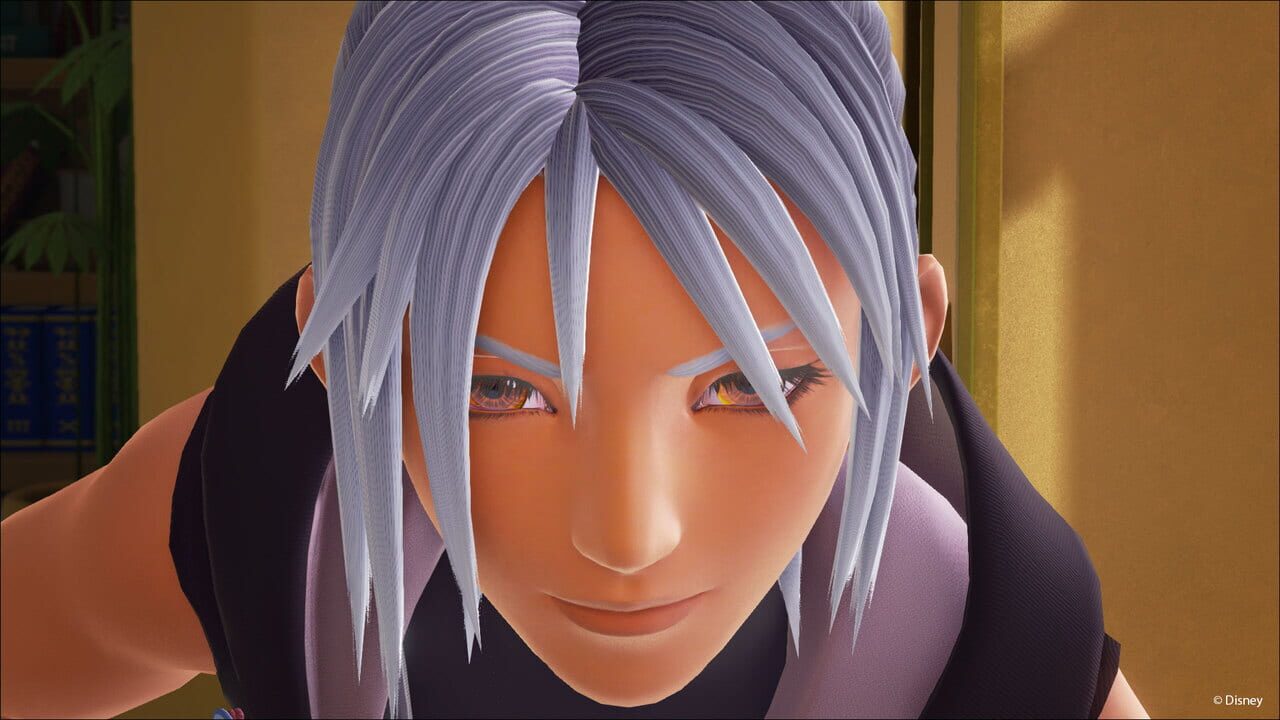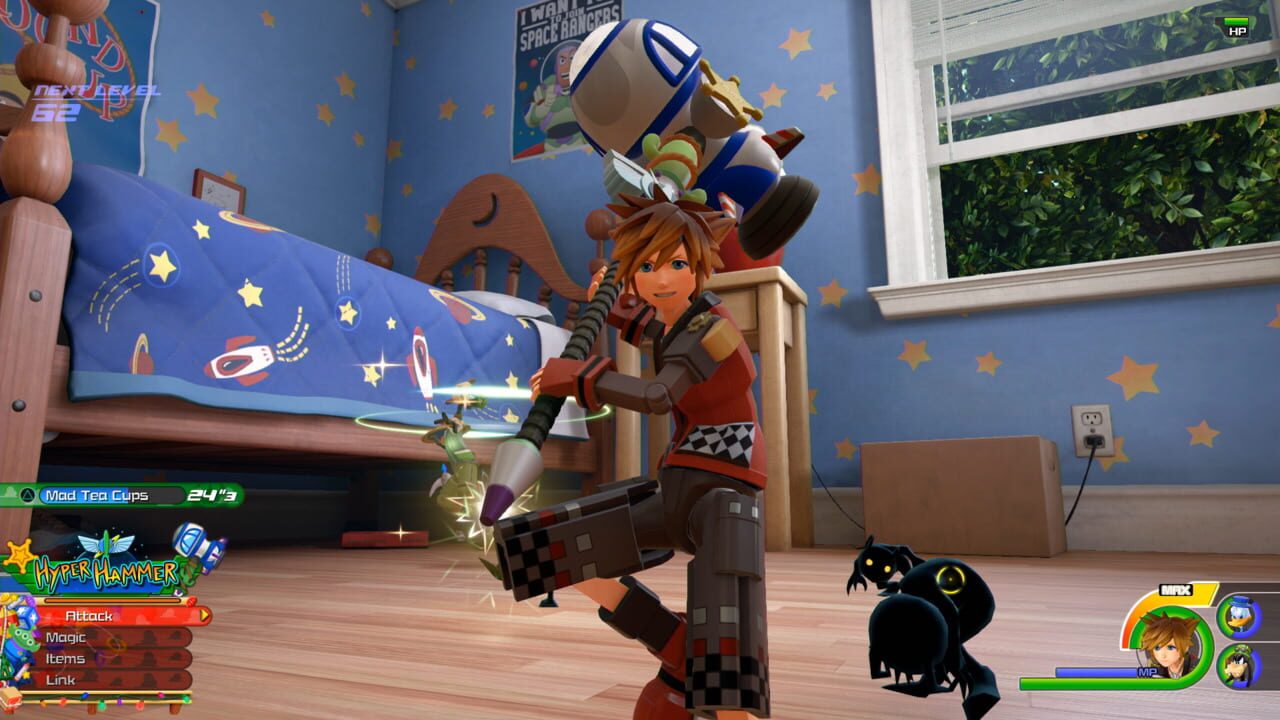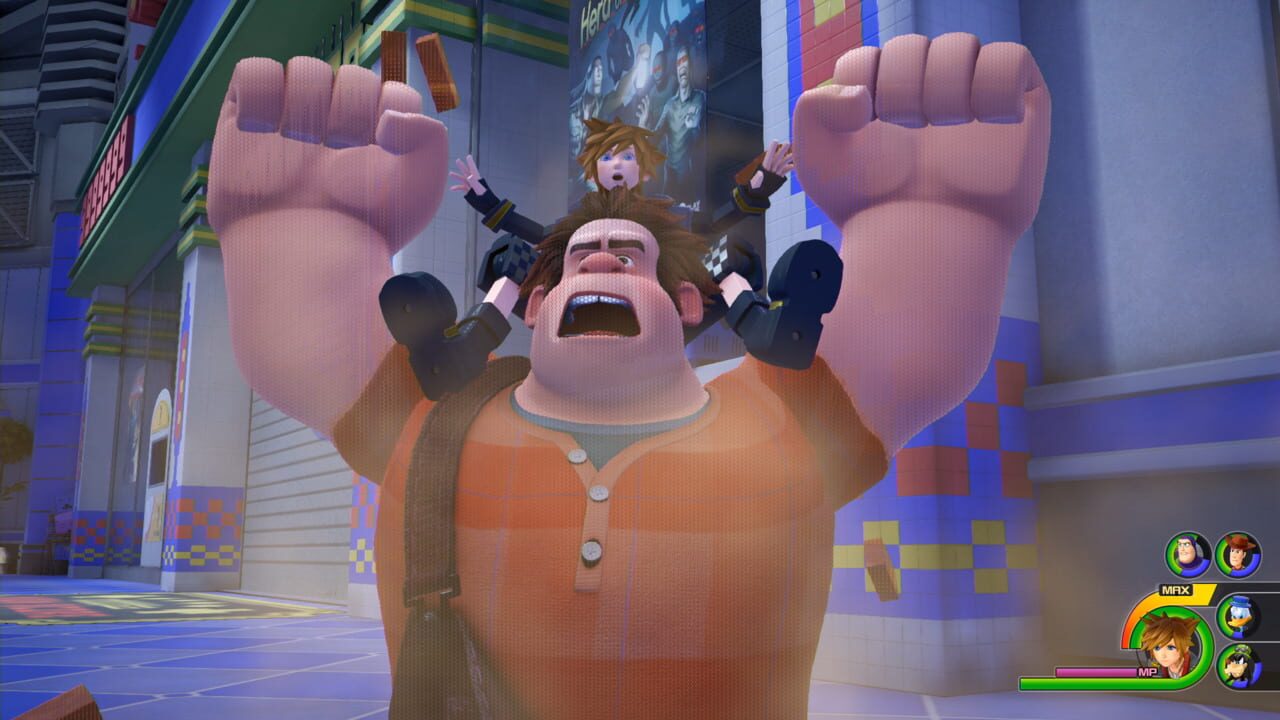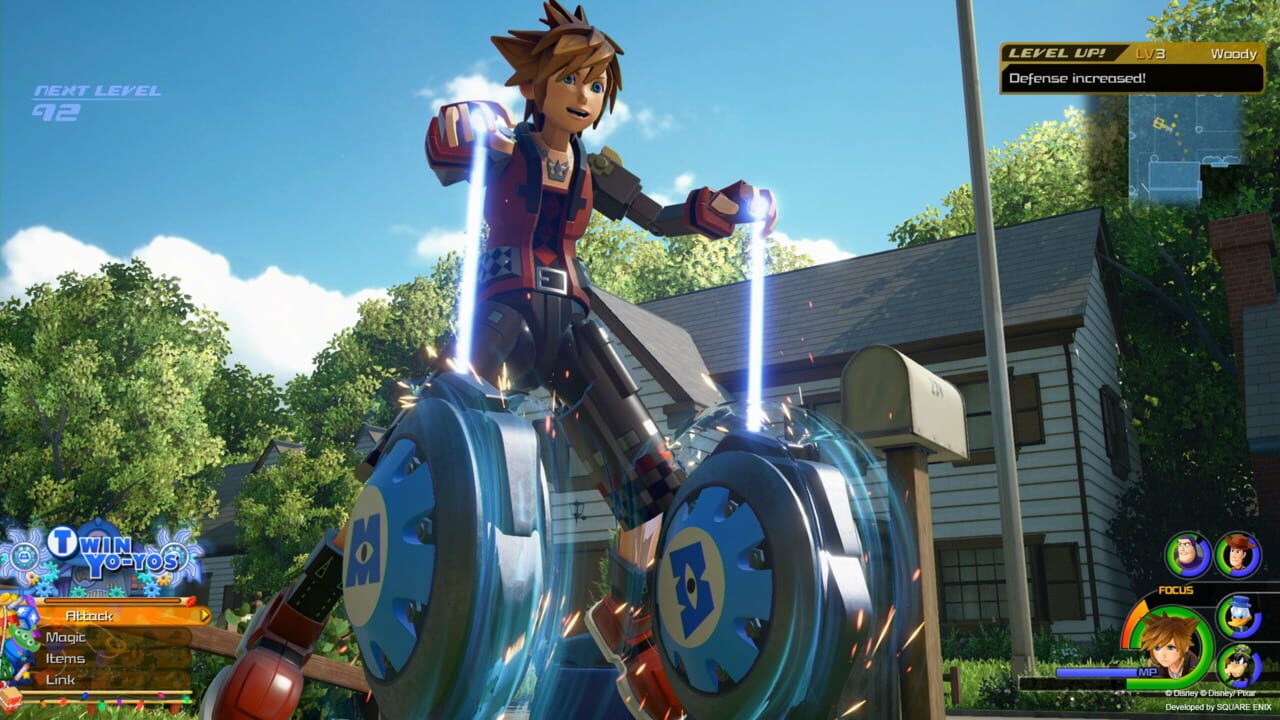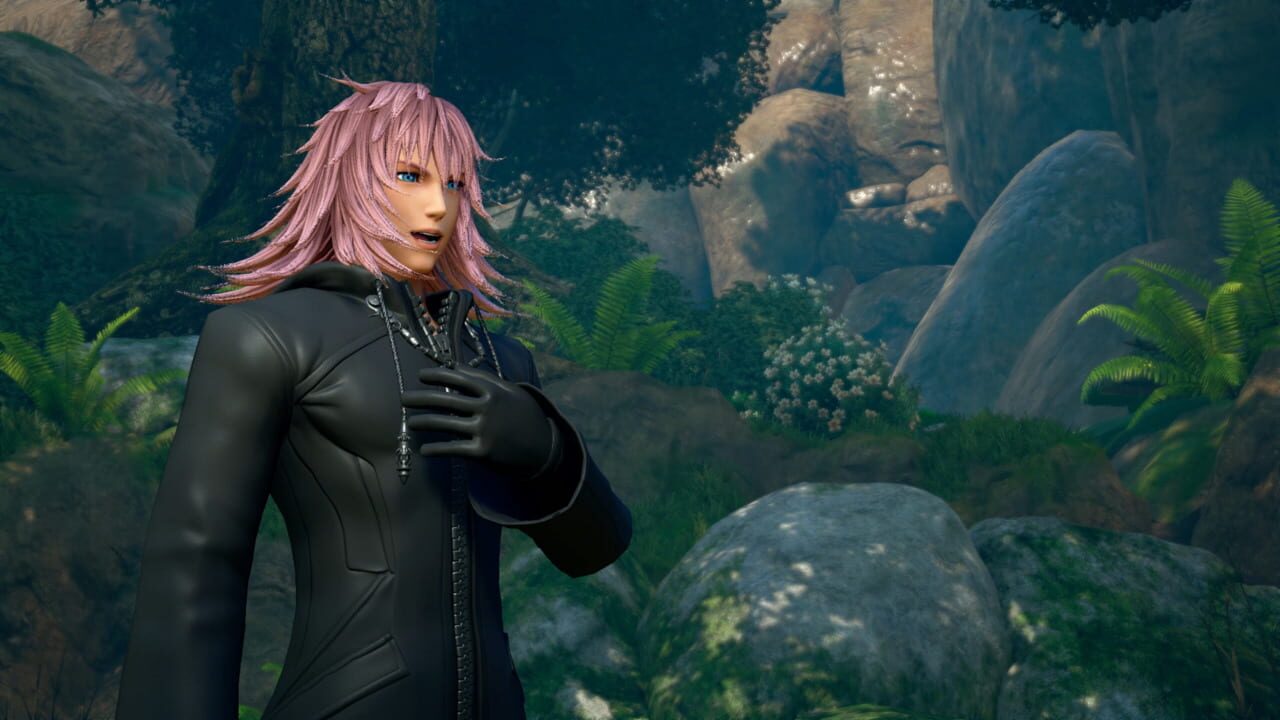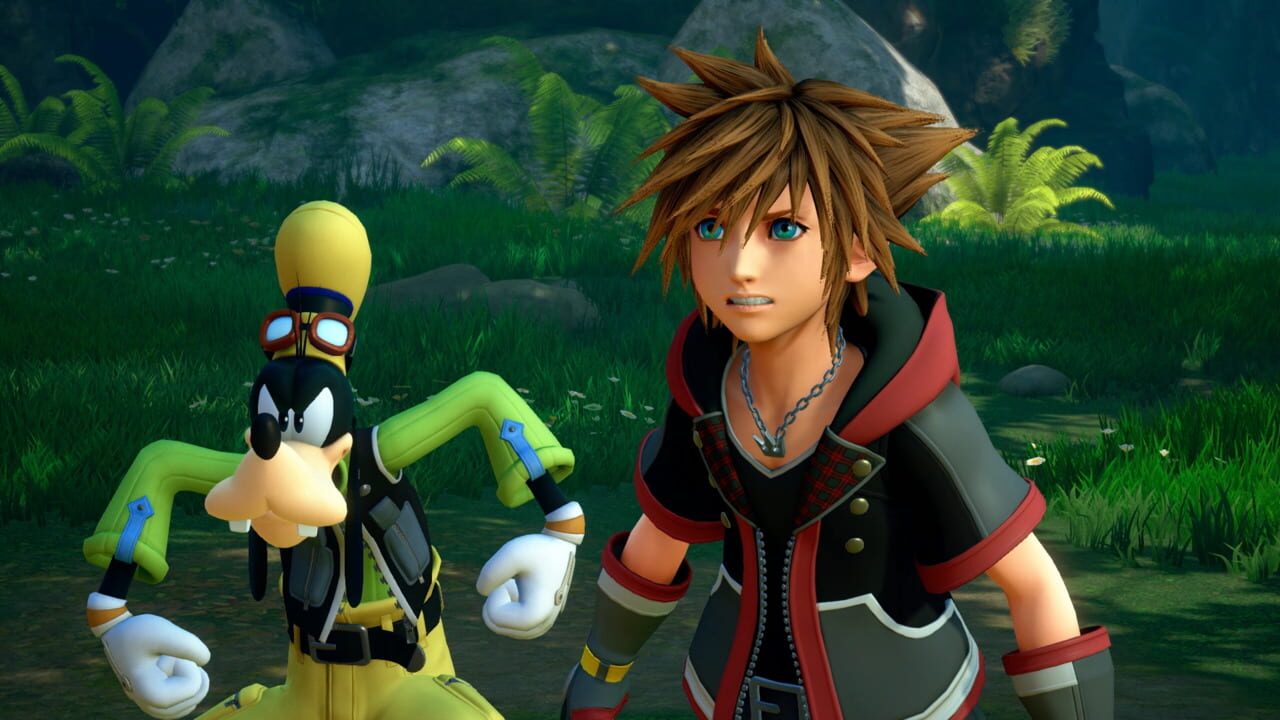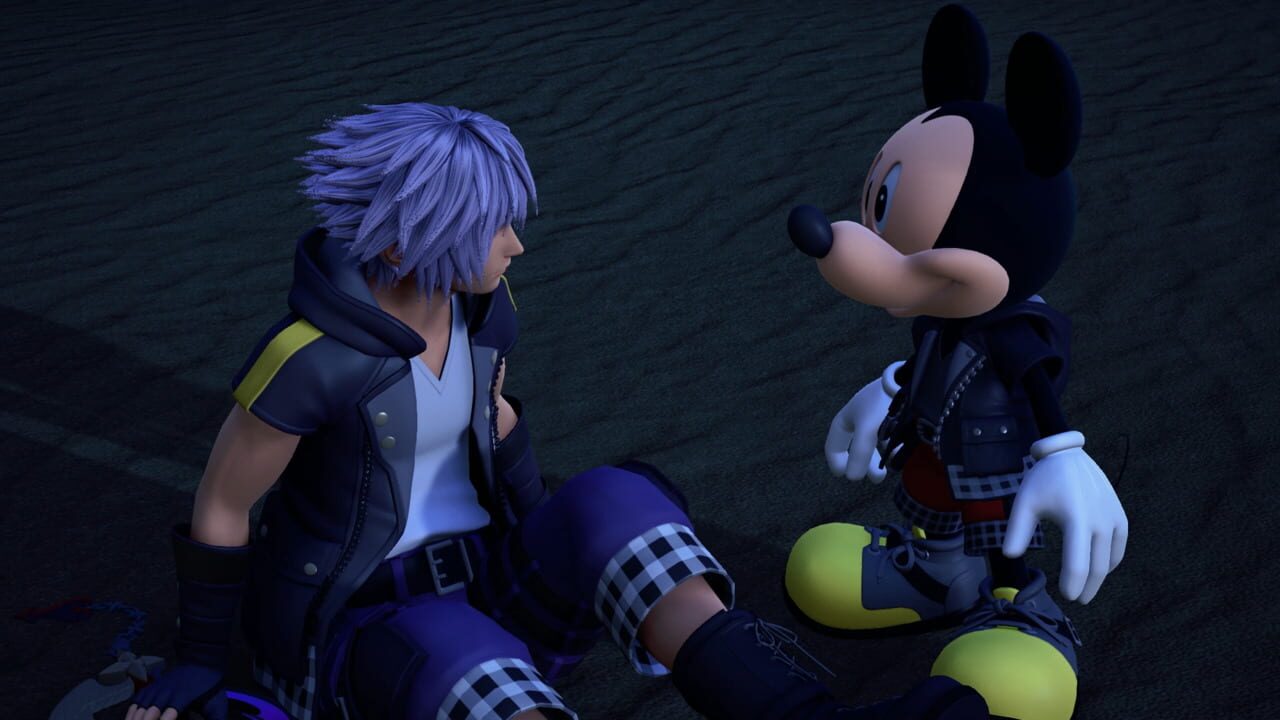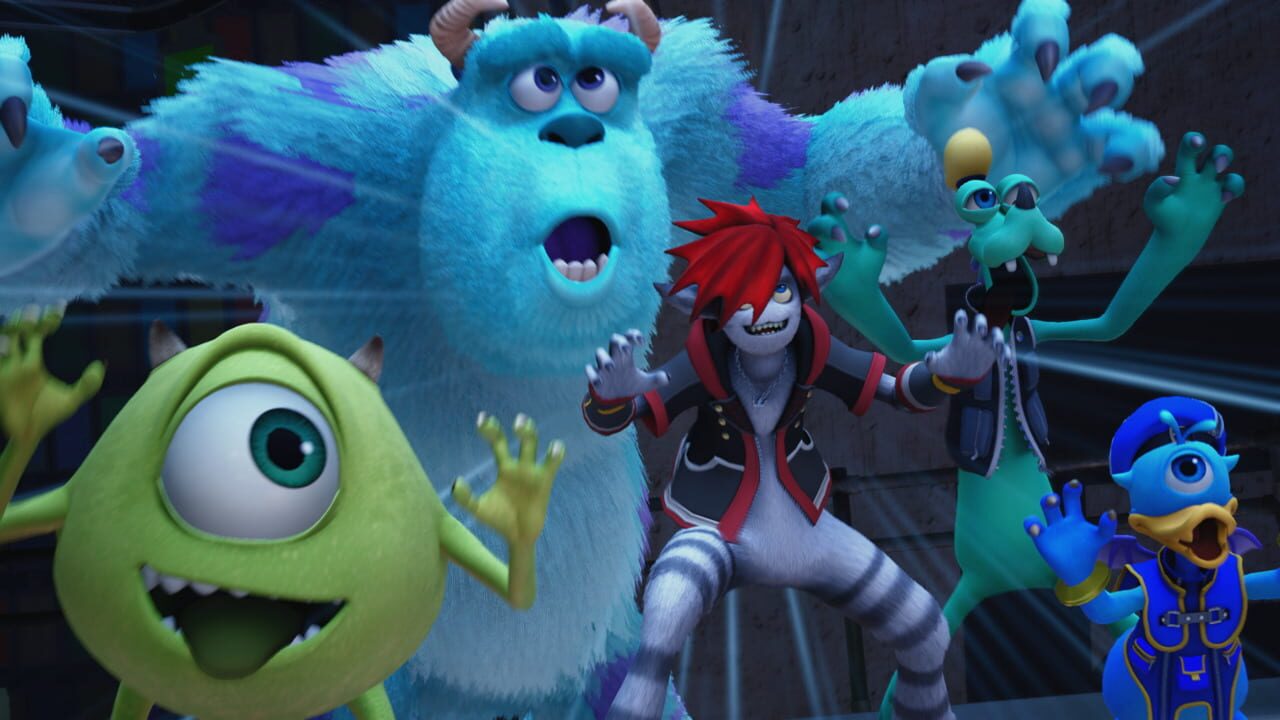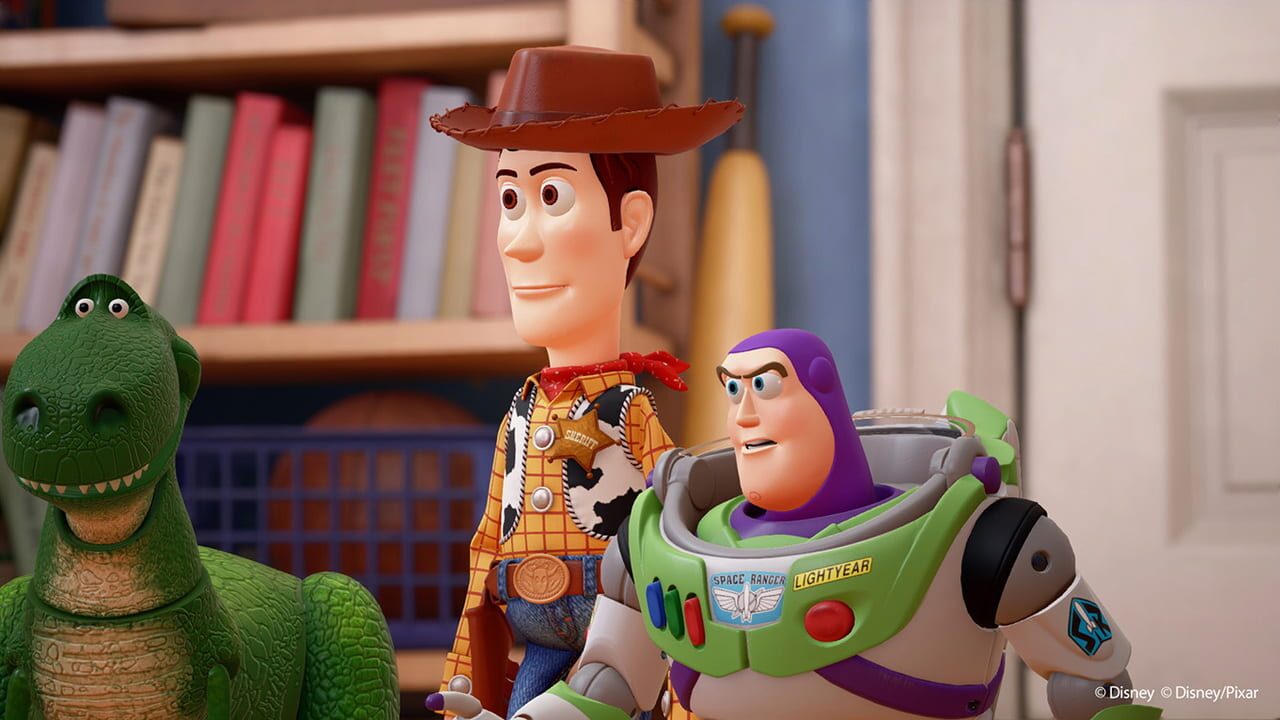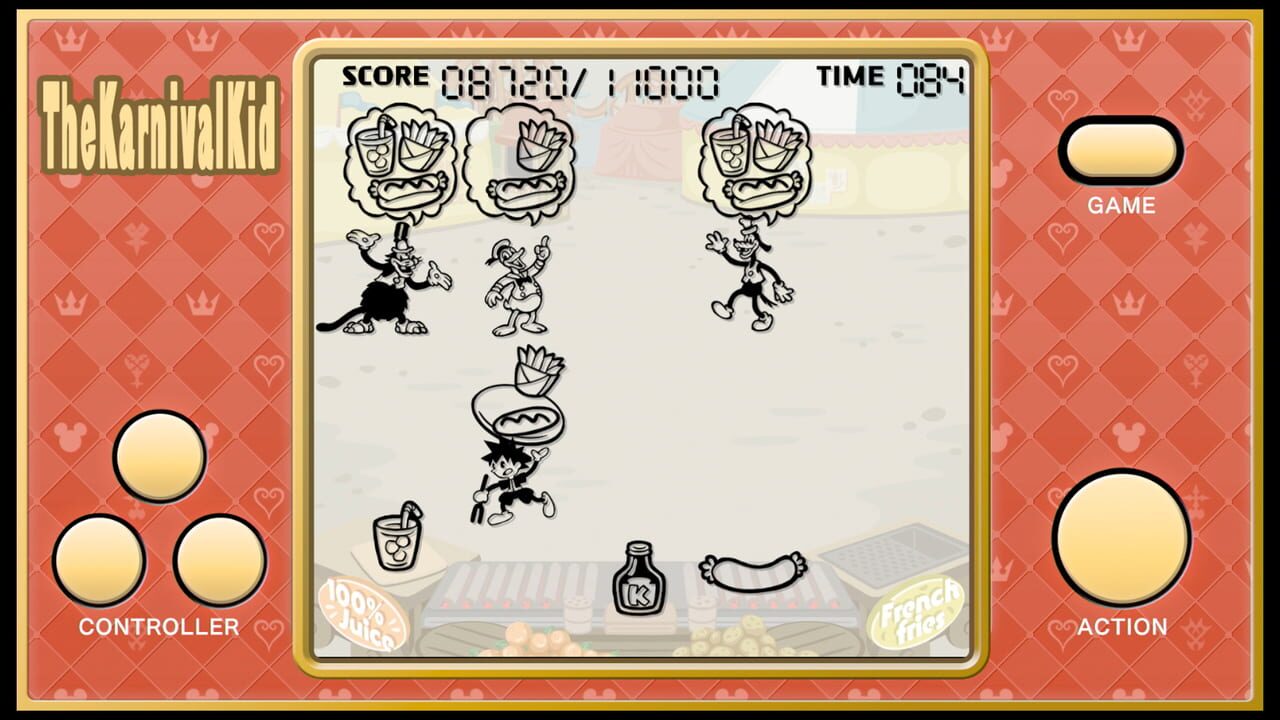 Videos
If screenshots are not enough, you can enjoy creative videos from Square Enix
Streams
But that's not all! We also carefully prepared the best strips from Kingdom Hearts III.
You may also like
If you like Kingdom Hearts III, but you're tired of it and want something new, you can try other games.