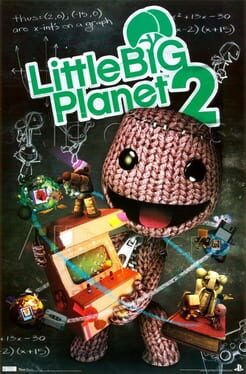 LittleBigPlanet 2
Publisher

Sony Computer Entertainment Europe (SCEE)

Developer

Media Molecule

Release date

18 Jan 2011
LittleBigPlanet 2 is a puzzle-platformer video game, centred around user-generated content
see all / fold
| AGM score | 90% |
| --- | --- |
| IGN | 9 |
| GameSpot | 9 |
| Metacritic | 91 |
expand / fold
About LittleBigPlanet 2
LittleBigPlanet 2 is released by Sony Computer Entertainment Europe (SCEE) in 18 Jan 2011. The game is designed by Media Molecule. LittleBigPlanet 2 is a typical representative of the Adventure genre. Playing LittleBigPlanet 2 is a pleasure. It does not matter whether it is the first or a millionth hour in Adventure, there will always be room for something new and interesting. Thrilling levels and gameplay LittleBigPlanet 2 will not leave anyone indifferent. The complexity of gameplay increases with each new level and does not let any player get bored.
In addition to it in 18 Jan 2011 released games such as:
In addition to LittleBigPlanet 2, the representatives of Adventure games also belong:
A complete list of games like LittleBigPlanet 2 can be found at AllGame here.
LittleBigPlanet 2 is versatile and does not stand still, but it is never too late to start playing. The game, like many Adventure games has a full immersion in gaming. AllGame staff continues to play it.
LittleBigPlanet 2 is perfect for playing alone or with friends.
At AllGame you can find reviews on LittleBigPlanet 2, gameplay videos, screenshots of the game and other Adventure representatives.
The story
This section tells the history of the world of LittleBigPlanet 2
Players continue Sackboy's journey after the events of the first game and the portable version are brought to an end. An inter-dimensional vacuum cleaner called the Negativitron appears over the skies of LittleBigPlanet and begins to suck up its inhabitants, including Sackboy. Larry Da Vinci (Robbie Stevens[9]), the leader of a semi-secret semi-organised group known as "The Alliance", comes to Sackboy's rescue, saving him from the Negativitron (Jeremy Mayne[9]). The organisation is dedicated to battling with the Negativitron and defeating it before it destroys Craftworld (Alternate name for game's environment).[7] After Sackboy passes the tests in Larry's Hideout, he tells him that they must get to Victoria Von Bathysphere's (Judy Sweeney[9]) Laboratory, since she has built a Sackbot army for the Alliance.
LittleBigPlanet 2 - game review
Author: Hed
Date: 2011-01-26 06:01:00
The review was based on the PS3 version.
At the end of 2009, Studio Media Molecule swore that the continuation of LittleBigPlanet would not be created, because it would be imitative and not original. However, market laws are relentless and after more than two years we've got the second installment of one of the best-rated consoles of this generation. The first part was indeed extraordinary, because it tried to create a new PlayStation 3 mascot - Sackboy and show that both the game and Sony equipment can do everything. In this case, it was about creating levels, i.e. activities reserved until now mainly for computer owners. The experiment was successful, although the prototype itself was imperfect in many respects. Today we check how the creators got out of the trap of a simple sequel and whether the nice Szmaciak finally became the king of platformers.
From the beginning, there is no doubt that the world of LittleBigPlanet has not changed a single iota (at least in general terms). The creators are still trying to get us used to their specific ideas, so the basic structure of the game has remained unchanged. We still have our own "rocket" that we use to travel to particular worlds and levels. We can choose once again the campaign prepared by Media Molecule, systems created by users and an extensive editor (hidden in tabs stylized as Earth and Moon). Let's take care of the first of the attractions, i.e. another set of refined stages, prepared by industry specialists in creativity.
Sackboy returns and this time is involved in the interplanetary activities of a certain Alliance that is trying to defend the galaxy of imagination and imagination from the evil Megatron. As you can see in this part, we can talk about something like a simple, but pleasant and probably welcome plot, during which we get to know more crazy characters and explore their creative domains. We are still deigned to have a specific, slightly childish humor that is not so much fun, but rather amusing with the help of cute pictures. A camel ride, a hamster with a turbo button or throwing dough at opponents are ideas that move with absurdity and predictability. In the end we expect this from the good-natured folks from Media Molecule.
Sackboy's previous adventure could have slightly bored the players playing alone, because most levels were sluggish and monotonous. It is clearly seen that the developer tried to change this in the "two" by means of more pronounced differences between the stages of the campaign. At one moment we care for the lives of clumsy sackbots (leading them through dangers), at another we wade knee-deep in jam and throw "killer" cookies, and even later sit at the controls of animal vehicles. Added to this are simple and spectacular boss fights and standard rewards (stickers, materials and points). Thanks to these ideas, we managed to turn up the pace of the game - we swing on a rope with a hook, knock out on the hills or run through narrow corridors like a bullet. Playing alone no longer raises frustration, because the number of available respawns at subsequent goals has been increased. In the group, as usual, there is unimaginable chaos, which of course guarantees incomparably more joy.
Despite the efforts of the creators, the campaign still gives the impression of an extensive introduction to the level editor. In the following scenarios, the possibilities of the tools are shown - so various machines and devices appear, and the style and mechanics of the game are regularly changed (an interesting example is just a few minutes of fun gravitational style VVVVVV ). Each theme is developed to a small extent and thus you get the impression that we are only brushing with brilliant ideas, and we do not fully explore them. This is understandable, because the professional team of Media Molecule could not show everything that can be created using their technology. Instead, the developer seems to be saying, "yes, we know what the platformer genre has achieved, but we're waiting for you to do it yourself." A player who is looking for an original and surprising production may be disappointed, because the reins were clearly pulled so as not to show too much.
What Media Molecule seems to be limiting is being developed by the gaming community, to whose work we now have much easier access. Not only is the addition of several functions for browsing levels in the game (subdirectories for the best projects, new search options), but a special LBP2.me service has been launched. With it, you can comb an ever richer catalog even at work and add interesting proposals to the queue, and then check them after starting the game. It is quite addictive occupation, because amateur works are extraordinary. Only a few days have passed since the premiere, but spectacular fakes of other titles have been created (e.g. Fallout: New Vegas ), dozens of variations on zombie fights, a lot of different arenas and competition modes, and extremely funny film works. This is only a fraction of the creativity of players, because the new features of the editor have completely changed the nature of creativity of fans.
It's time to look at the most famous part of LittleBigPlanet 2, which is an extensive editor. First of all, it should be noted that from the conceptual side it has not changed and is still something between the game and the correct editor. We carry out individual activities with the help of our Sackboy, thanks to which we can check progress on an ongoing basis. The use of tools is very simple, although it requires the acquisition of over fifty readable multimedia tutorials, divided into instructional videos and mini-training levels. The authors try to give us the necessary knowledge and to a large extent they succeed. It only takes a few minutes to create the first "mutant". Creating something original and refined requires many hours of hard work and understanding the limitations of the "system". For those who want nothing difficult and amateur creators should not complain - the editor allows you to literally trim every element to our needs and implement crazy ideas.
Player levels gain a whole new dimension and depth thanks to the ability to change camera settings, edit your own cutscenes or use sackbots as independent characters or enemies. To this should be added the option of combining several levels into one series, the Creatinator and Controller tools, music sequencer or "chipsets" of behavior. We've got a set of tools several times more powerful than those of the original - the number of combinations they can lead to seems endless. While traveling to the land of imagination, we meet first-person levels (e.g. Resident Evil parody or sniper "simulator"), rework of two-dimensional shooters (Asteroids clone), animated films (recreating game scenes or telling stories), sports mini-games, racing or finally extended adventures platform. All this makes searching for pearls in the developing catalog more entertaining than ever - we are more often rewarded with an unusual find. One of the first levels I came across was a homage to Portal - a level with a giant cake, a "companion cube" and a theme from the song "Still Alive".
LittleBigPlanet still captivates not only with ideas or news, but also with audiovisual setting. Media Molecule may not squeeze the absolute maximum of modern equipment, but that's not the point. The next worlds, levels and stylistic variations are simply great from the artistic side and they cannot be faulted. This time, we also tried to make a few more expressive musical compositions (also licensed) - I admit that I don't remember any song from the first part, and in the second I even have a few favorites (including the theme). Anyway, PlayStation 3 owners can find out about it in the game demo, in which one of the levels was adorned with a crazy variation on the theme of Strauss's theme "Tako Rzecz z Zaratustra". One cannot forget about the music sequencer, whose possibilities are impressive - composers will also find something for themselves.
Polish fans once again get a fully localized version with the great Piotr Fronczewski and Anna Dereszowska as usual. Native voices are quite right, although sometimes they sting a bit (it's difficult to say how much the problem of the dialogues themselves). The enormity of the work put into translations and recordings was not wasted - thanks to them, tutorials or numerous statements by the narrator (commenting virtually every aspect of the menu!) Help to explore all the possibilities of the game, also for those who do not speak foreign languages.
LittleBigPlanet 2 is impressive in many ways, but it is not a perfect game. Media Molecule's second work has not modified anything in the core of the game and actually duplicates each of its minuses. Players shaking their nose in connection with the specific control of Sackboy will not change their minds about this charming but inert hero who is extremely awkward compared to Ratchet. Not everyone will like the physics system intact and rather the slow pace of action (against the background of several other super-fast and dynamic platformers). The authors did not avoid several technical errors (even those related to the interface), the most serious of which concerns problems with joining other players or loading levels. So it is by no means a "new quality" in the field of platformers and people looking for a revolution in this respect will certainly not find it.
It seems that the second installment of Szmaciak's adventures is a game for almost everyone, which, however, will become a real gem only for the chosen ones. This is one of the productions that you can confidently play with the whole family and have a guarantee that even those who just watch the screen will have fun (if they are moved by pictures in the style of cute puppies). However, to get to know the full potential of Media Molecule, you have to roll up your sleeves and get to work on the levels. Only then will we appreciate the craftsmanship of amateur creators and face their critical opinions. Players without access to the network or the desire to browse and create levels once again get "just" a few hours of fun. Good, but not bringing as revolutionary changes as you would expect. All other PlayStation 3 owners can proudly put on T-shirts with the charming face of Sackboy, because although he is still not the undisputed king of platformers, he infects optimism and faith in people's creativity.
Szymon "Hed" Liebert
PROS:
MINUSES:
Screenshots
Screenshots will help you evaluate the graphics and gameplay of LittleBigPlanet 2.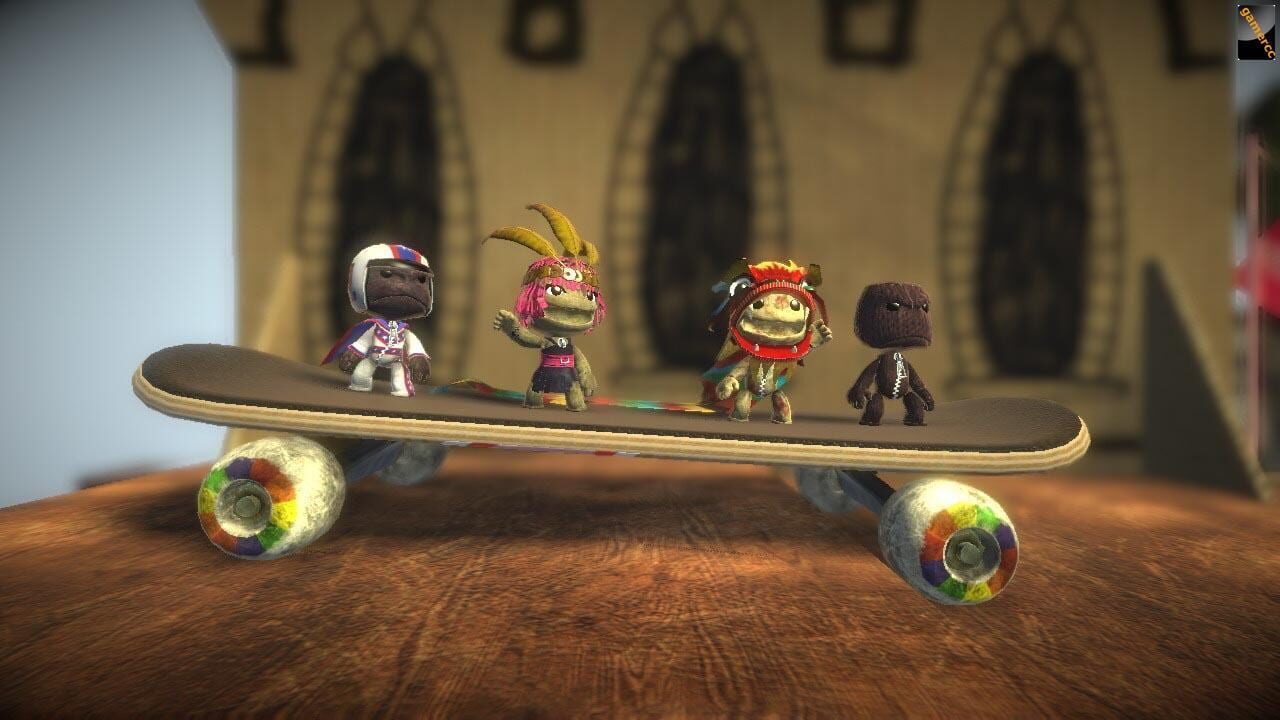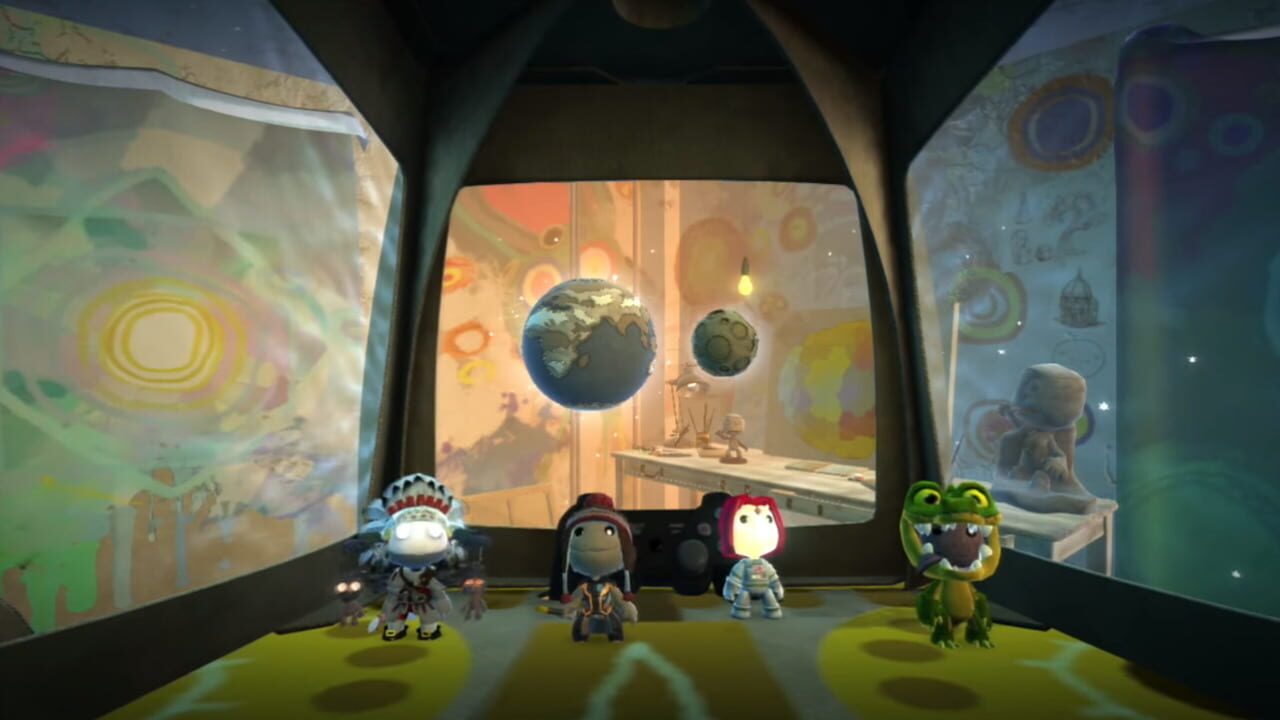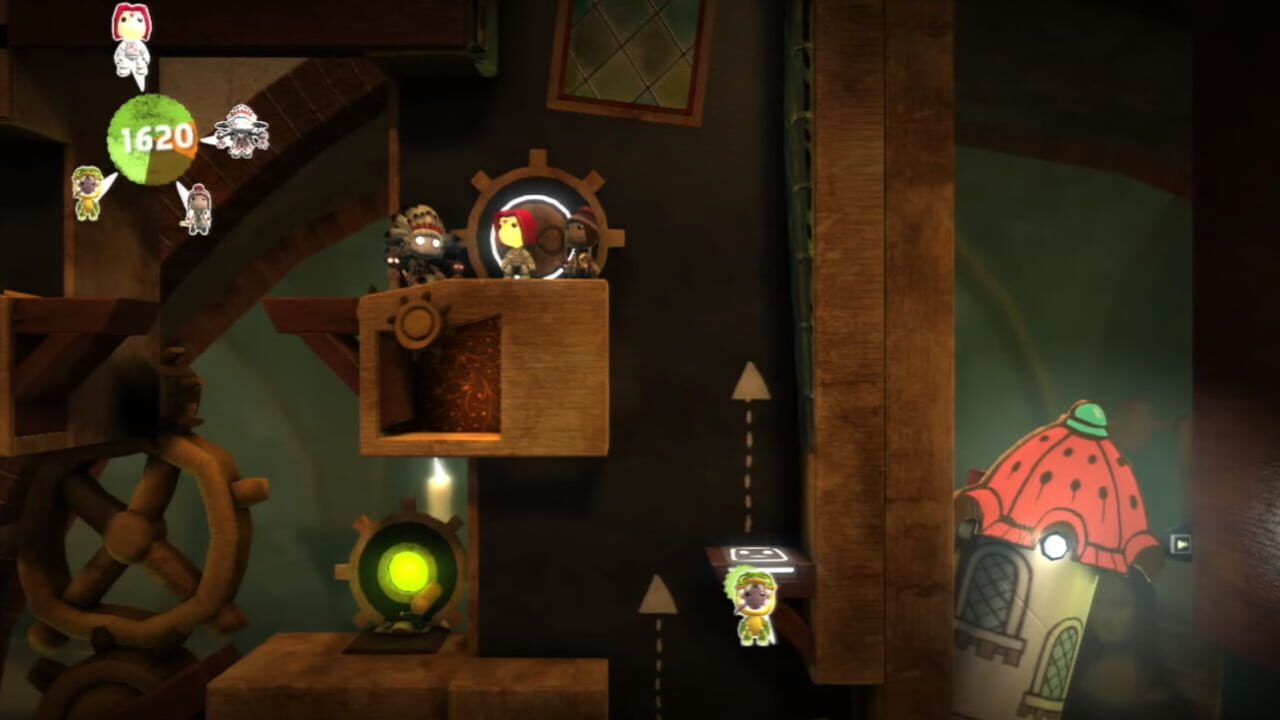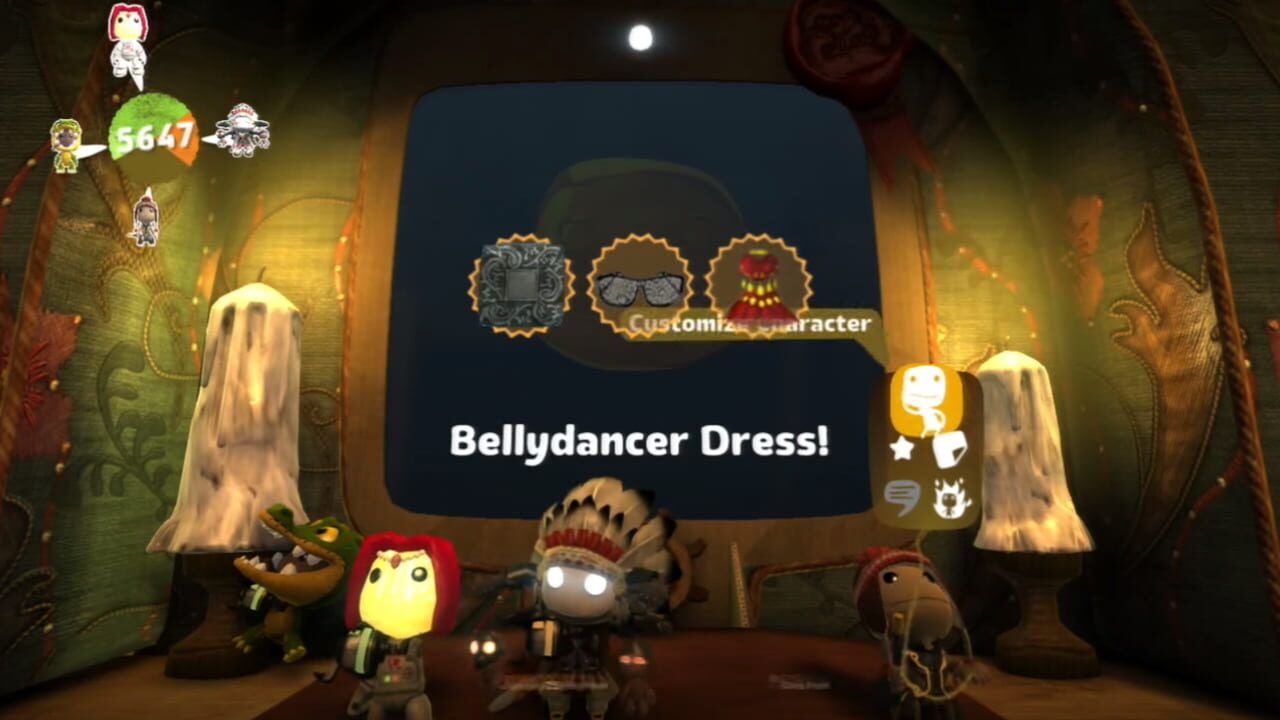 Videos
If screenshots are not enough, you can enjoy creative videos from Sony Computer Entertainment Europe (SCEE)
You may also like
If you like LittleBigPlanet 2, but you're tired of it and want something new, you can try other games.