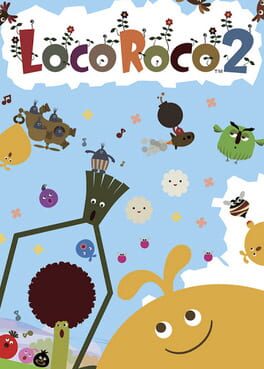 LocoRoco 2
Publisher

Sony Computer Entertainment, Inc. (SCEI)

Developer

SCE Japan Studio

Release date

21 Nov 2008
The LocoRoco are in danger again, the evil Moja have returned and this time they've brought with them a terrible song that sucks the life out of living things! The LocoRoco must once again save their planet - this time by making lots of sweet music. LocoRoco 2 is easy to play, instantly addictive and guaranteed to make you feel all warm and fuzzy while you hum along to the soundtrack! Explore 25 new stages, including hidden challenges, and meet a colourful cast of new characters. Enhance your LocoRoco through music and song, learning new actions to overcome the Moja. Perform new actions such as climbing inside shells to destroy thorns, jumping from grass blade to grass blade and swimming underwater. Expand your fun with six new mini games, including an Ad-hoc four player game.
see all / fold
| AGM score | 86% |
| --- | --- |
| IGN | 8.8 |
| GameSpot | 8.5 |
| Metacritic | 85 |
expand / fold
About LocoRoco 2
LocoRoco 2 is released by Sony Computer Entertainment, Inc. (SCEI) in 21 Nov 2008. The game is designed by SCE Japan Studio. LocoRoco 2 is a typical representative of the Adventure genre. Playing LocoRoco 2 is a pleasure. It does not matter whether it is the first or a millionth hour in Adventure, there will always be room for something new and interesting. Thrilling levels and gameplay LocoRoco 2 will not leave anyone indifferent. The complexity of gameplay increases with each new level and does not let any player get bored.
In addition to it in 21 Nov 2008 released games such as:
In addition to LocoRoco 2, the representatives of Adventure games also belong:
A complete list of games like LocoRoco 2 can be found at AllGame here.
LocoRoco 2 is versatile and does not stand still, but it is never too late to start playing. The game, like many Adventure games has a full immersion in gaming. AllGame staff continues to play it.
LocoRoco 2 is perfect for playing alone or with friends.
At AllGame you can find reviews on LocoRoco 2, gameplay videos, screenshots of the game and other Adventure representatives.
LocoRoco 2 - Review
Author: Carlotta Bosca
Date: 2020-03-02 21:53:45
This generation of video games has taken a very specific path: increasingly powerful consoles, waxed in order to create larger, smoother and more realistic game worlds. In a framework of this type that makes modernity the strong point, however, there has been a good dose of the always powerful nostalgia. As you know, longtime players are well disposed to give up a little innovation to dive into old videogame memories. This Sony knows this very well, and has the full awareness of being able to count on twenty years of great classics. After a jump in the 90s with PaRappa The Rapper, Crash Bandicoot and the newly announced Medievil, in May Sony released the remastered of LocoRoco, a great classic originally released for PSP. Now it's the turn of his sequel LocoRoco 2, an excellent opportunity to return to that crazy and colorful world created by SCE Japan Studio.
If you played the first chapter, LocoRoco 2 will be extremely familiar from the first minutes of the game since the mechanics, compared to its predecessor and the original title released in 2008, do not change. LocoRoco 2 remains a linear and complex platformer, with splendidly intuitive controls. Our character will always be him, the tender yellow ball, which we will move between the various levels by moving, through the backbones, the world of LocoRoco, thus maintaining a precarious and constant balance.
We will have to move, in fact, in many different locations, always taking full advantage of the ingenious level design thought by the developers, but taking into account the tedious force of gravity. As in the first chapter, also in this case our tender character can increase in size and make it easier to defeat the usual and always bitter enemies Moja, this time "armed" with a song that can eliminate life from the colorful world of LocoRoco . During the journey, not always being large and threatening will be useful: often, in fact, it will be necessary to pass in small and narrow spaces in order to continue, and in this case the circle button will help, which if pressed repeatedly, will generate lightning capable to divide the protagonist. It will thus be possible to overcome obstacles or unlock secret areas to collect the collectibles scattered throughout the levels. Precisely that of collectibles is certainly one of the main elements of LocoRoco 2, as well as the only means to complete one hundred percent every single level (and don't be fooled by the appearance, they are well hidden and being able to find them all will be a real feat) .
Compared to the first chapter there have been no big changes, but some small and interesting additions: a more complex level design, the possibility of acquiring new skills, many new mini-games such as the Rhythm Game-style one and full access to the Mui house Mui (nice creatures that will accompany us throughout the game) that we will be able to furnish through the numerous objects that we will recover during the game. Nothing revolutionary, but small elements capable of making the game decidedly more long-lived.
Given the few innovations and the inevitable comparison with the previous title, LocoRoco 2 was defined as "more of the same" when, in 2008, it saw the light, but due to the simple nature and the rather linear mechanics, this was not a connotation negative. Within a remastered, all this - also derived from a strong nostalgic sense - goes completely into the background, because being able to count on the same mechanics also means finding the same strengths.
As for the first chapter, in LocoRoco 2 it is the splendid game world that immediately leaps to the eyes, which immediately appears colorful and childish. But stopping at the aspect would be an understatement: LocoRoco 2 is based on a studied simplicity, which combined with a touch of madness and irony makes the game absolutely hypnotic. To this, then, a perfect soundtrack is added, which is never monotonous, giving the game added value that is not taken for granted.
This new version aims firmly at aesthetic improvement: there is no lack of gameplay elements compared to the original title, after all the goal was to not distort the title by trying to enhance the graphics, updating it so that it could have its say even beyond outside the small screen of the PSP. The passage on PS4, in short, did nothing but benefit the title: LocoRoco 2 is even sharper and more colorful, the new version enhances all its positive points and, if you are a PS4 Pro owner, 4K mode is also supported . The only sore point? Not having updated the cutscenes with the same care, which are not very clear and colored.
MODUS OPERANDI
I played LocoRoco 2 on PS4 thanks to a code provided by Sony. I completed all 25 levels in about 6 hours, trying to collect all the collectibles in each level to always reach one hundred percent. Not an easy task, since the development team has hidden these elements very well ...
Screenshots
Screenshots will help you evaluate the graphics and gameplay of LocoRoco 2.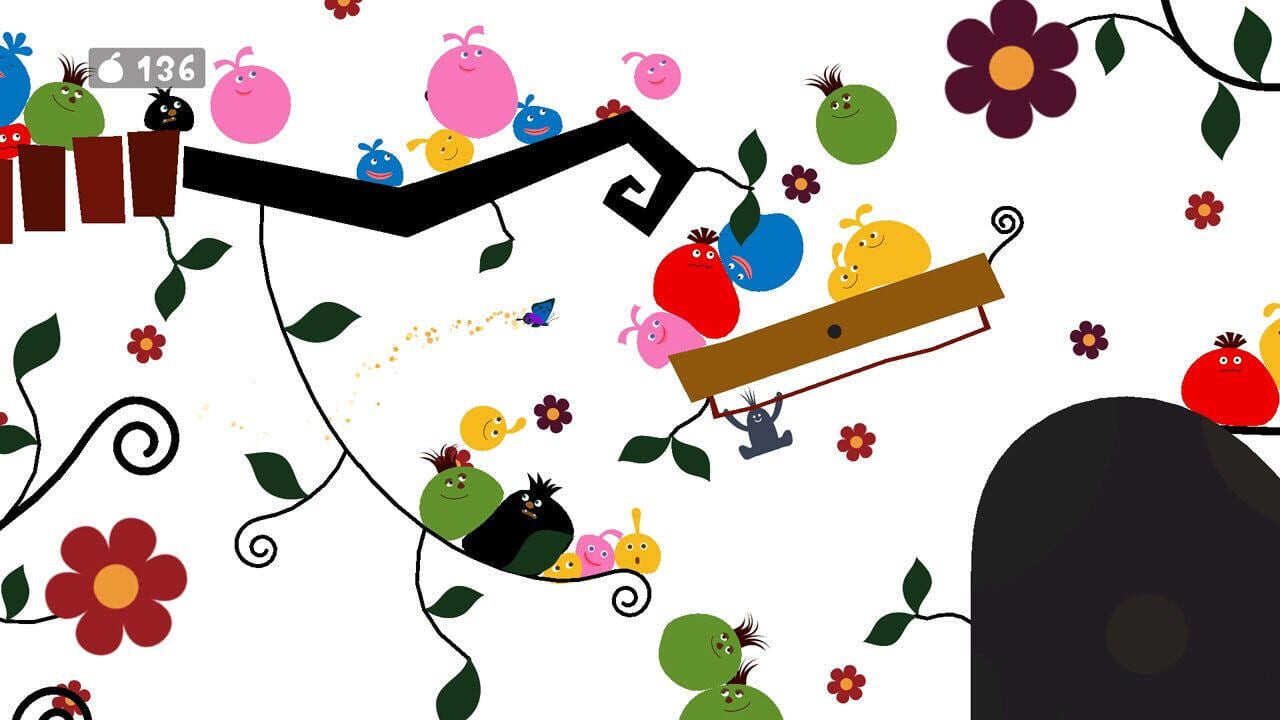 Videos
If screenshots are not enough, you can enjoy creative videos from Sony Computer Entertainment, Inc. (SCEI)
You may also like
If you like LocoRoco 2, but you're tired of it and want something new, you can try other games.