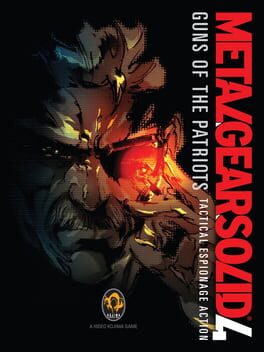 Metal Gear Solid 4: Guns of the Patriots
Publisher

Konami

Developer

Kojima Productions

Release date

12 Jun 2008
Metal Gear Solid 4: Guns of the Patriots is a story-driven adventure game, with seasoned hero Solid Snake drafted for one final mission. Set across stages including the Middle East and South America, the now aged Snake has been asked to assassinate his old adversary, Liquid Ocelot. To do this, however, he must make his way through a series of battlefields, using his legendary stealth abilities and all-new OctoCamo suit to avoid detection and to reach his target. With series favorites such as Meryl Silverburgh, Raiden, Hal 'Otacon' Emmerich, Eva and Roy Campbell returning, and with all new gameplay features including a remote-controlled Metal Gear Mk. II and enhanced CQC (Close Quarters Combat) system, Metal Gear Solid 4 rounds out the Metal Gear saga with a fittingly cinematic and gripping final outing.
see all / fold
| AGM score | 98% |
| --- | --- |
| IGN | 9.9 |
| GameSpot | 10 |
| Metacritic | 94 |
expand / fold
About Metal Gear Solid 4: Guns of the Patriots
Metal Gear Solid 4: Guns of the Patriots is released by Konami in 12 Jun 2008. The game is designed by Kojima Productions. Metal Gear Solid 4: Guns of the Patriots is a typical representative of the Adventure genre. Playing Metal Gear Solid 4: Guns of the Patriots is a pleasure. It does not matter whether it is the first or a millionth hour in Adventure, there will always be room for something new and interesting. Thrilling levels and gameplay Metal Gear Solid 4: Guns of the Patriots will not leave anyone indifferent. The complexity of gameplay increases with each new level and does not let any player get bored.
In addition to it in 12 Jun 2008 released games such as:
In addition to Metal Gear Solid 4: Guns of the Patriots, the representatives of Adventure games also belong:
A complete list of games like Metal Gear Solid 4: Guns of the Patriots can be found at AllGame here.
Metal Gear Solid 4: Guns of the Patriots is versatile and does not stand still, but it is never too late to start playing. The game, like many Adventure games has a full immersion in gaming. AllGame staff continues to play it.
Metal Gear Solid 4: Guns of the Patriots is perfect for playing alone or with friends.
At AllGame you can find reviews on Metal Gear Solid 4: Guns of the Patriots, gameplay videos, screenshots of the game and other Adventure representatives.
The story
This section tells the history of the world of Metal Gear Solid 4: Guns of the Patriots
In 2014, the world is in chaos, the "war economy" plunging the world into never-ending battle. This fuels the need for private military companies, the five largest of which (together rivaling the power of the entire United States Army) are owned by a single mother company, Outer Heaven, with Liquid Ocelot at the helm. Liquid Ocelot, a fusion of the consciousness of Liquid Snake and the body of Revolver Ocelot, is once again set on world domination. Solid Snake, now also referred to a Old Snake due to his advanced accelerated ageing, is dispatched to assassinate Liquid Ocelot as a personal favor to Roy Campbell.
Metal Gear Solid 4: Guns of the Patriots (Limited Edition) - Análisis
Author: Juan García
Date: 2020-03-02 21:03:32
No less than twenty-five years have passed since Hideo Kojima created the first installment of a revolutionary franchise in the world of electronic leisure. Metal Gear turns a quarter century and to celebrate, what better than with a re-edition of the last title of the franchise. The end of the adventures of a jaded Solid Snake. The closure to many questions that have been open for more than two decades. The withdrawal of, for many, a hero with whom many of us have grown throughout life. From now on we will have to get used to Raiden?
Four years ago since the arrival of the Metal Gear Solid 4: Guns of the Patriots market , specifically on June 12, 2008. It was the first time that a saga title had a simultaneous worldwide release ... less in Spain. In our country we had to wait a few more days due to an untimely carrier strike. During those days, the followers of Kojima's work, in a collective history attack, organized trips through neighboring countries such as France, Portugal or even Gibraltar to seize their expected treasure. Others had to wait several days until the conflict was resolved. A story worthy of the series and totally "Made in Spain".
This special edition does not bring any news regarding the title appeared in 2008, on the contrary, it has more lacks. The original version included an entertaining and peculiar online mode and inert since its servers were closed in June. As novelties, it includes trophies - which could already be accessed for a few months thanks to a patch -, a commemorative cover and a double-sided poster with anniversary motifs. In its favor, the price is not excessive, since for € 19.95 it is possible to relive one of the best adventures of the generation.
For many a wonder, for others, a small disappointment. Like any Metal Gear , it is a product that leaves no one indifferent. A work that at the time attracted many neophytes in the series due to its spectacularity, while on the other hand he fell in love from the first trailer to those who were already enchanted with Snake's adventures. And it is for the latter towards whom this culmination is directed. Although the title is starred by a disgraceful hero, combing gray hair and a little flattering mustache, it is an ode to a whole saga. To a generation A tribute to users who have enlarged each and every one of the characters created by Hideo Kojima over twenty-five years. A story, with many ends to bind, that have had almost a lifetime in suspense to a horde of faithful. For them, it is this last sacrifice.
From the earliest stages of development we wanted to convey a sense of laziness, melancholy and end of a journey. With a Snake in a grave, performing the military salute to later introduce a gun into his mouth. In fact it is the scene that appears in the main menu. Meaningful, no doubt. Although it has been so long it would be too cruel to delve into the plot of Metal Gear Solid 4 . The signature of the saga is its immense plot richness, narrated in innumerable and eternal - some touch the hour of duration - cinematic scenes. Perhaps, Kojima's attempt to honor and make his followers happy turns a bit against him at many points in the adventure. The appearance of old men known as Meryl Silverburgh, Naomi Hunter or Raiden among many others, brings that nostalgic touch. While it is true that the contribution of many of them is introduced with shoehorn. Pure "fanservice". Also the group of rival enemies, the unit of the "Beauty and the Beasts". Four wick-shaped females that try to revive the Metal Gear Solid Fox Hound unit in its own way. Unfortunately, and although the fighting against them is tense and spectacular, their interest and charisma is nil.
Screenshots
Screenshots will help you evaluate the graphics and gameplay of Metal Gear Solid 4: Guns of the Patriots.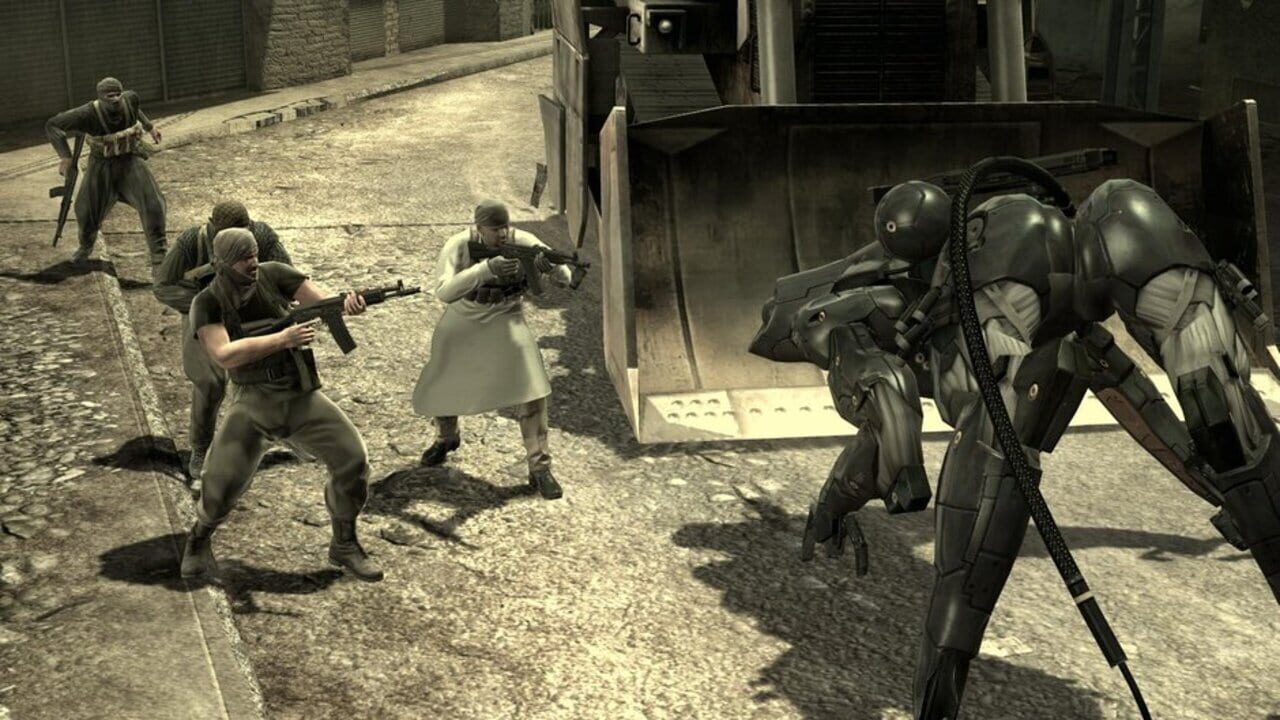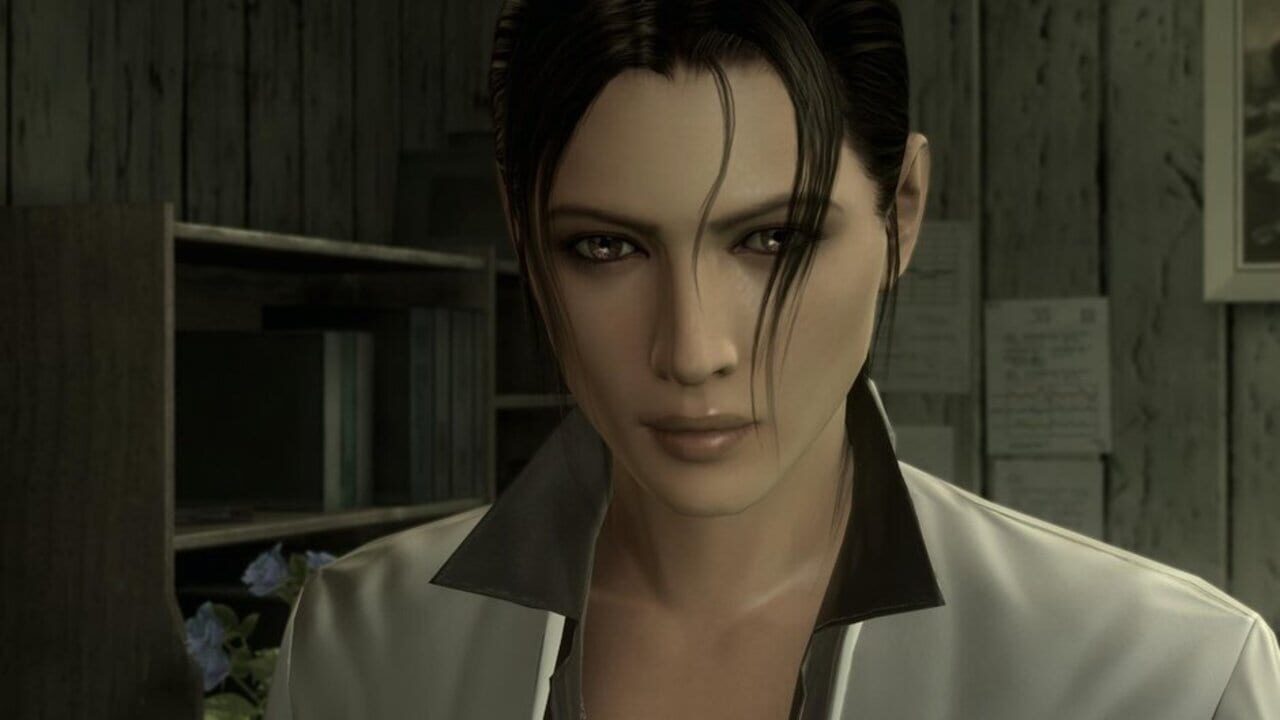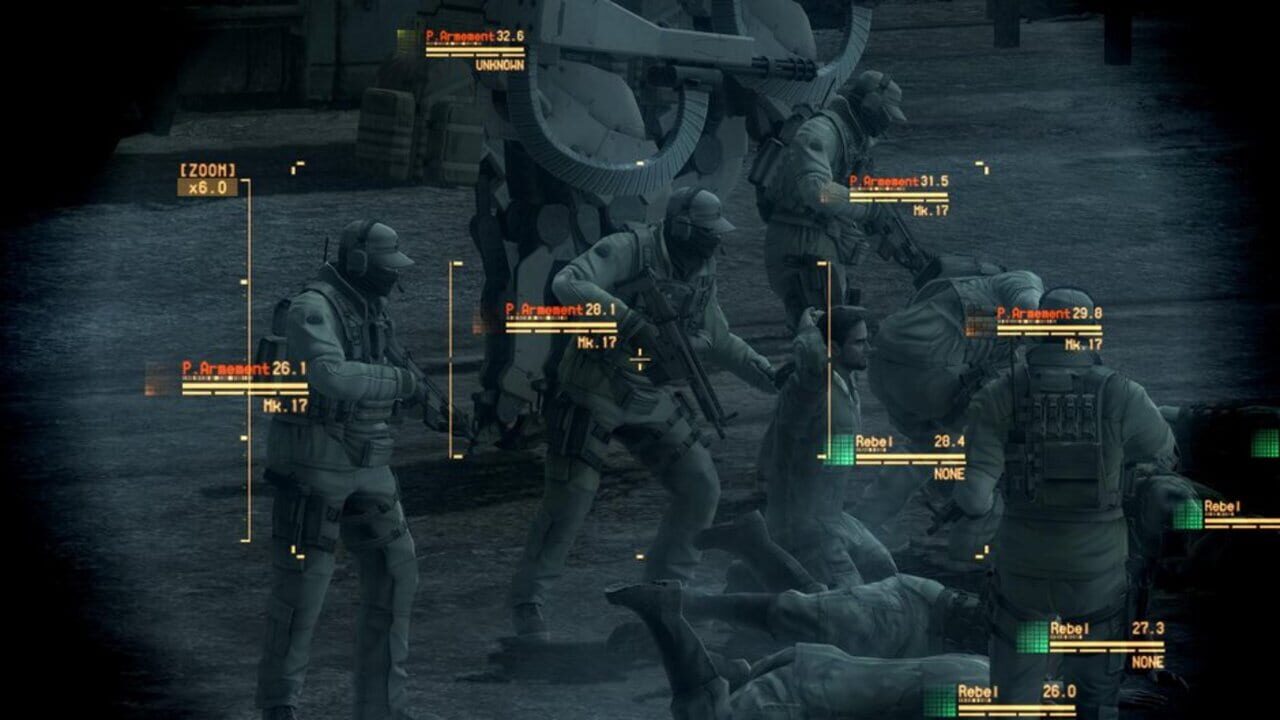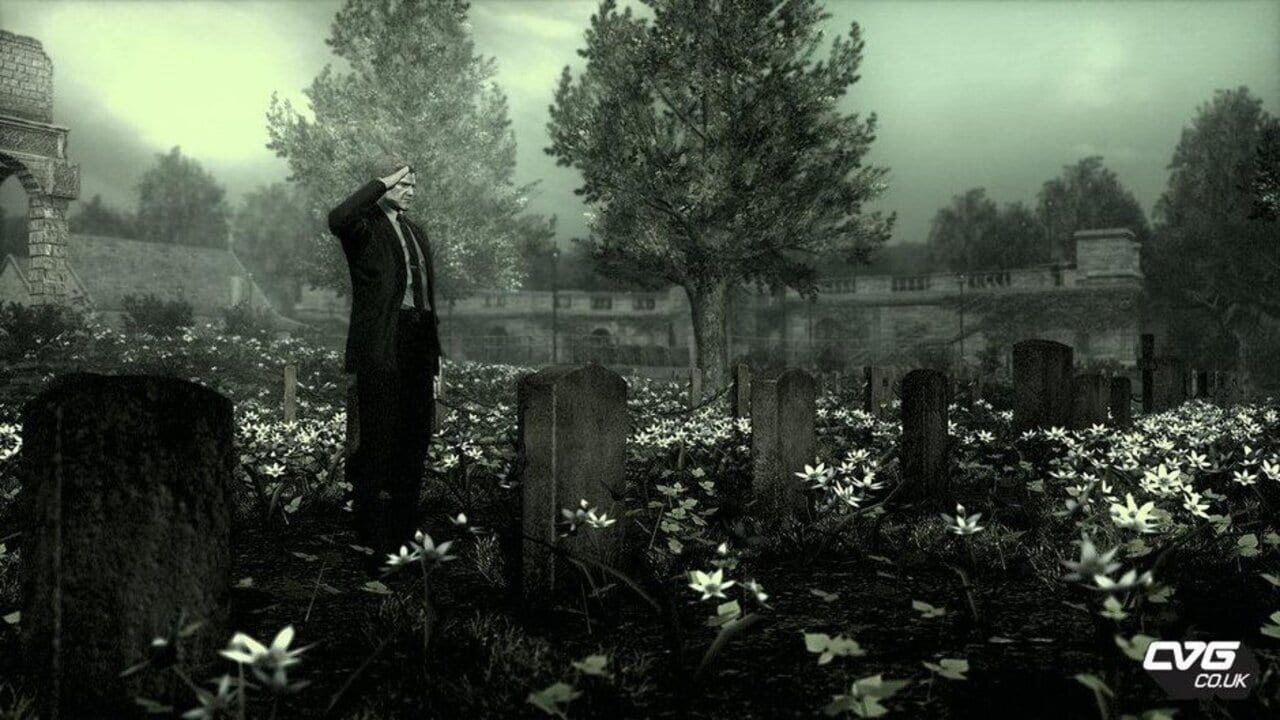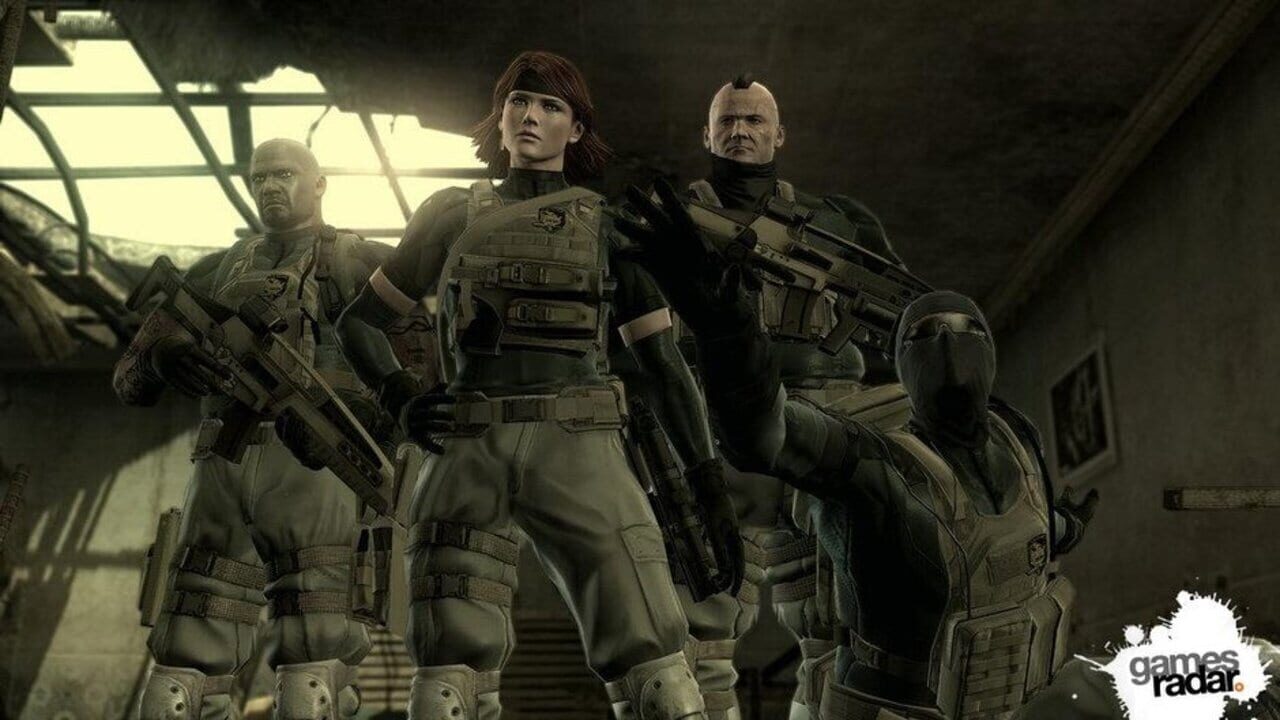 Videos
If screenshots are not enough, you can enjoy creative videos from Konami
Streams
But that's not all! We also carefully prepared the best strips from Metal Gear Solid 4: Guns of the Patriots.
You may also like
If you like Metal Gear Solid 4: Guns of the Patriots, but you're tired of it and want something new, you can try other games.