Monster Hunter: World - Iceborne
Publisher

Capcom

Developer

Capcom

Release date

6 Sep 2019
Welcome to another world! As a hunter, search out and murder wild monsters in a profoundly lively biological system. Utilize the scene and its occupants productively. Go chasing alone or helpfully with others and use foe material abandoned to create new gear and make due against much greater, nastier mammoths of cash and materials that will assist you with making better weapons and defensive layer to confront more grounded monsters, and in Monster Hunter: World, the most recent portion in the arrangement, you'll have a definitive chasing experience - and you'll need to give it all in an astonishment and shock Excitement to endure the overflowing world! HistoryElder ten years, winged serpent older folks move over the ocean to a colossal land mass known as the New World; In a procedure called Elder Migration, to examine this strange wonder, the society made the Research Commission, which is sent to the New World as tremendous armadas, and the Fifth Fleet is dispatched to seek after a mammoth monster senior named Zorah Magdaros - and one member will encounter experience and achieve misuses that you can scarcely imagine.EcosystemAncient forestA enormous woods, home to an unpredictable environment. This system of trees extends high into the sky, shaping an antiquated tree that affects the whole region. Chasing plenitude of gear and a solid accomplice. Your gear invigorates you the to champion yourself in the New World 14 unique sorts of weapons are accessible for your chase, each with their own attributes and assault alternatives, it is up to you whether you ace just one or utilize various weapons relying upon the circumstance to discover. Your scout bugs recollect the fragrance of a monster and lead you to different tracks close by. The more tracks you gather, the more data you get. The slingshot The slingshot is a fundamental instrument for each hunter. You can utilize it to shoot things, for example, stones and nuts, which can be found all over, for instance, to occupy monsters or control nature - their utilization is just restricted by your creative mind! Extraordinary ToolsSpecial instruments actuate ground-breaking impacts temporarily. A limit of two of them can be prepared simultaneously - they are chosen and utilized like different items. The PalicosPalicos are the solid companions of the hunters in real life; represented considerable authority in an assortment of hostile, protective and strong activities. The Hunter's Palico gladly joins the Fifth Fleet, a full individual from the Commission like some other.
see all / fold
| AGM score | 90% |
| --- | --- |
| IGN | 9 |
| Metacritic | 89 |
expand / fold
About Monster Hunter: World - Iceborne
Monster Hunter: World - Iceborne is released by Capcom in 6 Sep 2019. The game is designed by Capcom. Monster Hunter: World - Iceborne is a typical representative of the Adventure genre. Playing Monster Hunter: World - Iceborne is a pleasure. It does not matter whether it is the first or a millionth hour in Adventure, there will always be room for something new and interesting. Thrilling levels and gameplay Monster Hunter: World - Iceborne will not leave anyone indifferent. The complexity of gameplay increases with each new level and does not let any player get bored.
In addition to it in 6 Sep 2019 released games such as:
In addition to Monster Hunter: World - Iceborne, the representatives of Adventure games also belong:
A complete list of games like Monster Hunter: World - Iceborne can be found at AllGame here.
Monster Hunter: World - Iceborne is versatile and does not stand still, but it is never too late to start playing. The game, like many Adventure games has a full immersion in gaming. AllGame staff continues to play it.
Monster Hunter: World - Iceborne is perfect for playing alone or with friends.
At AllGame you can find reviews on Monster Hunter: World - Iceborne, gameplay videos, screenshots of the game and other Adventure representatives.
The story
This section tells the history of the world of Monster Hunter: World - Iceborne
Monster Hunter World: Iceborne is an expansion to Monster Hunter: World that adds content to the game, and enriches its story. Explore the frozen lands of the new region called Eternal Frost. The snow-covered ground offers a completely different ecosystem from the main game and grows gradually with the story. Iceborne will bring the largest region in the game to date, offering hunters new content and quests, a new quest rating, new optional assignments and quests, and additional event quests. Iceborne also introduces the new Higher Difficulty Grade, an all-new level of quests that makes new and existing monsters harder than ever to defeat.
Monster Hunter World: Iceborne - Análisis
Author: Xavi Mogrovejo
Date: 2020-03-03 01:05:48
After more than a year since its launch, Capcom publishes the first expansion - and it seems that it will be the only one - of Monster Hunter World: Icerborne, an icy spot with tons of new content to get and new monsters to take down. In addition to higher ranges to reach and other challenges and icy surprises. Iceborne first went on sale on Playstation 4 and Xbox One in September and now returns with its PC version.
Warning for those who want to play Iceborne: to access this expansion you must complete the main campaign and reach level 16 Hunter Rank (RC) . But, although the guidelines remain the same; track and hunt monsters, we anticipate you, that maybe that level falls short for you to get directly to Iceborne. The atmosphere is ice, but the thing is that it burns - although we will occasionally return to already known lands of Monster Hunter World.
We are in Arroyo de Frost , a totally new and more hostile environment than the original areas presented in Monster Hunter World. An icy world parallel to what we had known so far. While it is true that in areas of the past such as the Bed of the Elders, we had to be careful because our health gradually decreased due to excess heat - being surrounded by magma is what it has - the weather or the circumstances that the scenario proposed did not They felt like a real enemy. But as a handicap to deal with and it was, for the most part, something small to deal with. Everything was arranged by blow of potion or healing aids that our partner, or the same scenario, offered us.
However, that has changed in Iceborne. Here it is felt that the world is another rival to face . The monsters use the elements of the environment to get on the ropes and complicate the fights. The cold and the ice are going to be two of the toughest rivals that we find in Iceborne. To protect ourselves from that icy weather, we must drink hot drinks that provide us with enough heat for a certain time so that our resistance is not affected in combat. A rather annoying inconvenience if one keeps in mind that the resistance, our stamina, only recovers if we rest and measure the dodges and rapid movements we make. Unlike health, as we have already mentioned was a factor that could be solved with the help of seconds and third parties.
So, considering that you have to complete Monster Hunter World to access this expansion of Capcom, do not expect, at all, that this is like a walk in the meadow. That is, Iceborne has in mind that we have already dedicated a number of hours to the base game . So it presupposes that we are prepared for the worst and takes the freedom to climb, adapting to each monster and situation, the level.
One of the main characteristics of the Icerborne monsters is speed . Although we are, we repeat, in a frozen world, it seems that they have no difficulty with that - they were conceived there, of course - and enjoy all the speed they want. Unlike us, we must also remain attentive to those points on the map that can play against us: landslides, sinking in the ground, that snow covers us above the legs, etc. Adding to this having to analyze what are the weaknesses of each enemy and how is their nature to cope. As usual in the saga.
In this sense, Monster Hunter Wolrd: Iceborne continues to maintain the type. Making your gameplay not simply based on a pseudo hack and slash in which we only have to crush buttons to defeat the giant being that crosses us ahead. We must carefully study all the movements of the monsters to understand if the strategy we are using - combat movements, weapons, armor, etc. - is appropriate or we should study other possibilities.
As for armament, the vital and main in a hunting video game, we will find several new combos in the different weapons, which we must choose according to our style of play, since each, as you know, has specific characteristics. Although one of our greatest allies is going to be the sling , with which we can get hooked on the enemies to avoid moving so slowly through the snow and go directly to the action. However, we can also do damage at a distance, a useful resource - as long as we do not already carry a weapon with these characteristics - to take a view from another perspective of combat.
However, the sling can be a double-edged sword. That is to say; just as it can help us get closer to our enemy to try to get some advantage in combat by adhering to his back to do as much damage as possible without running any danger - or at least being in a moderately safe area -, you can also make the monsters annihilate us almost automatically if we throw it at the wrong time, since we go straight against them and most likely they will attack us. Or eat us, directly. Beware of trusting the confrontations, because the beings of Arroyo de Frost, despite being derived from species that we have already faced in the past - like Anjanaht -, act somewhat differently and are more fierce . It is not that the system of behavior of each and every one of them has been reinvented, but there are modifications such as the type of damage that we can inflict the most or the attacks. And the look, of course - the look is beastly.
Monster Hunter World was able to create a difficulty that was effective for both experts and novices in the New World . A very complicated task considering that for veterans facing giant bicharracos was the usual. However, the base video game was more than able to create a comfortable space for the neophytes to feel that they were advancing as they learned and the experienced should reformulate what they had learned in previous installments to defeat the new Monster Hunter World monsters.
Iceborne doesn't play that card. We talk about this expansion as if it were a separate world. As if everything that we had seen or learned during a year of play had not served for practically anything. The choice of Capcom to choose for its expansion to perform a scenario where you can die for the simple reason of not paying attention to your environment, is not a coincidence or a coincidence. This icy world where subspecies of monsters live and reside that we wish we had never faced - because the difficulty is high peak here - is going to be a journey we will not forget.
Screenshots
Screenshots will help you evaluate the graphics and gameplay of Monster Hunter: World - Iceborne.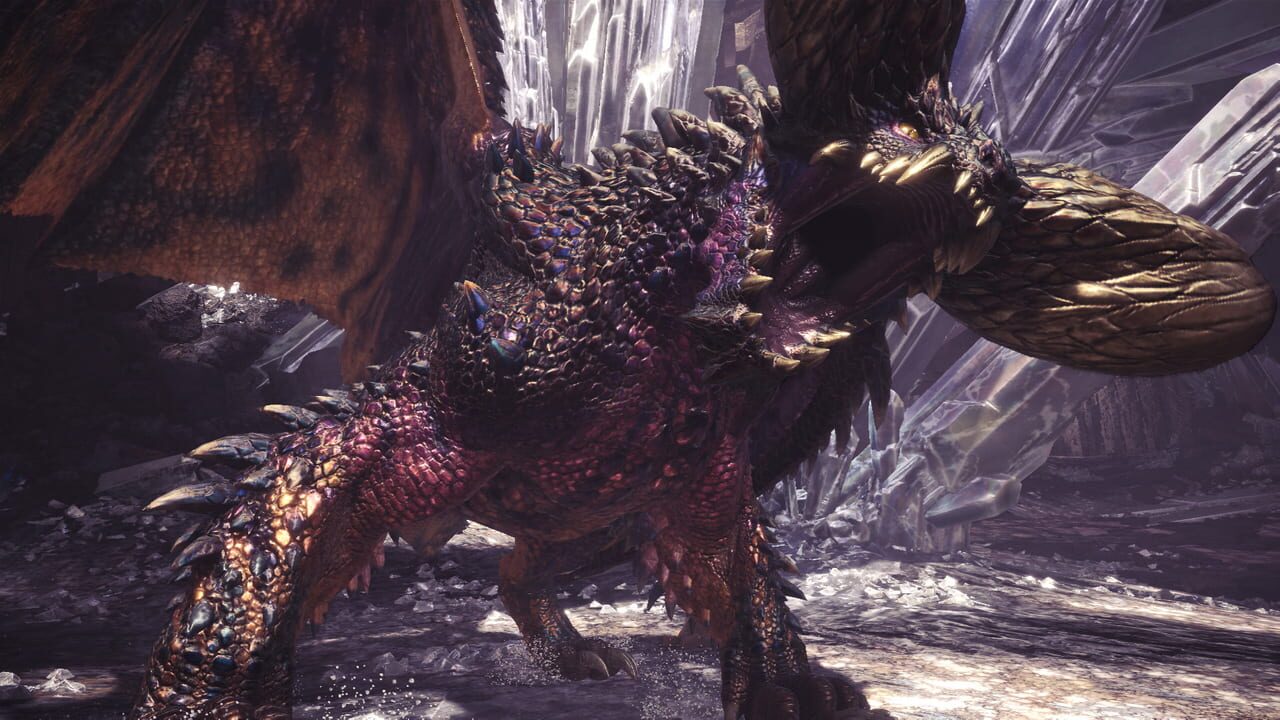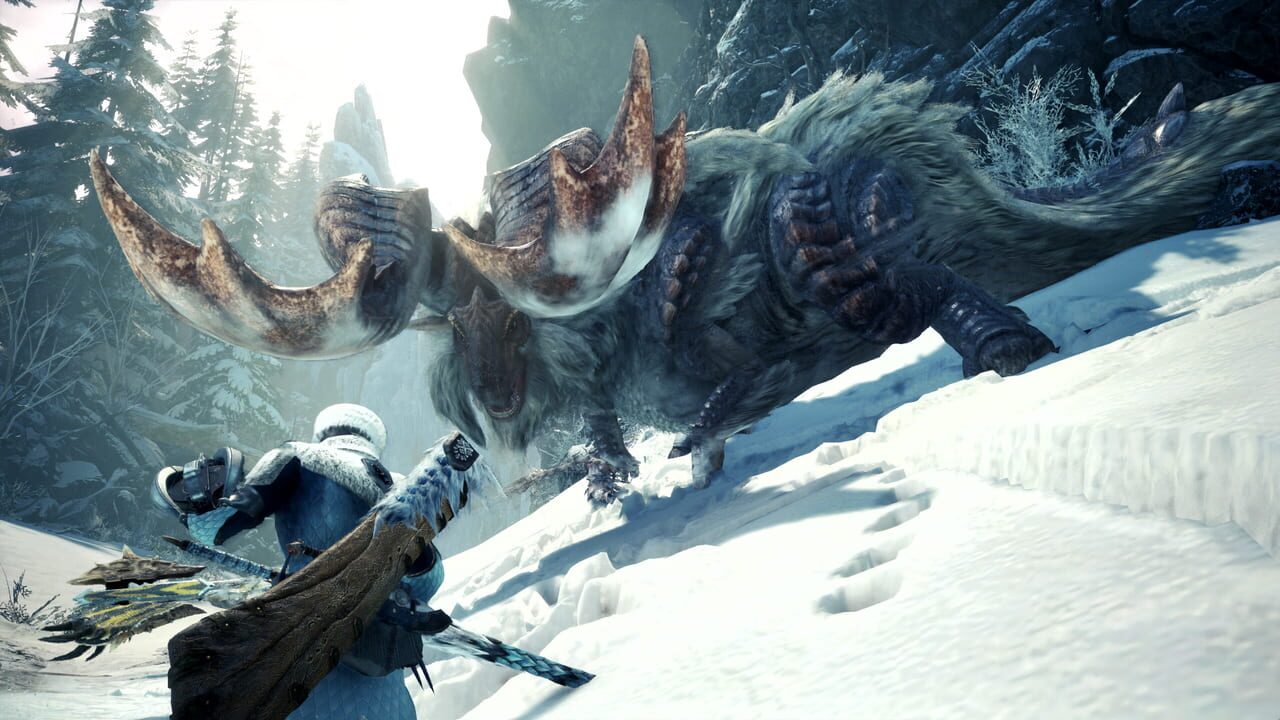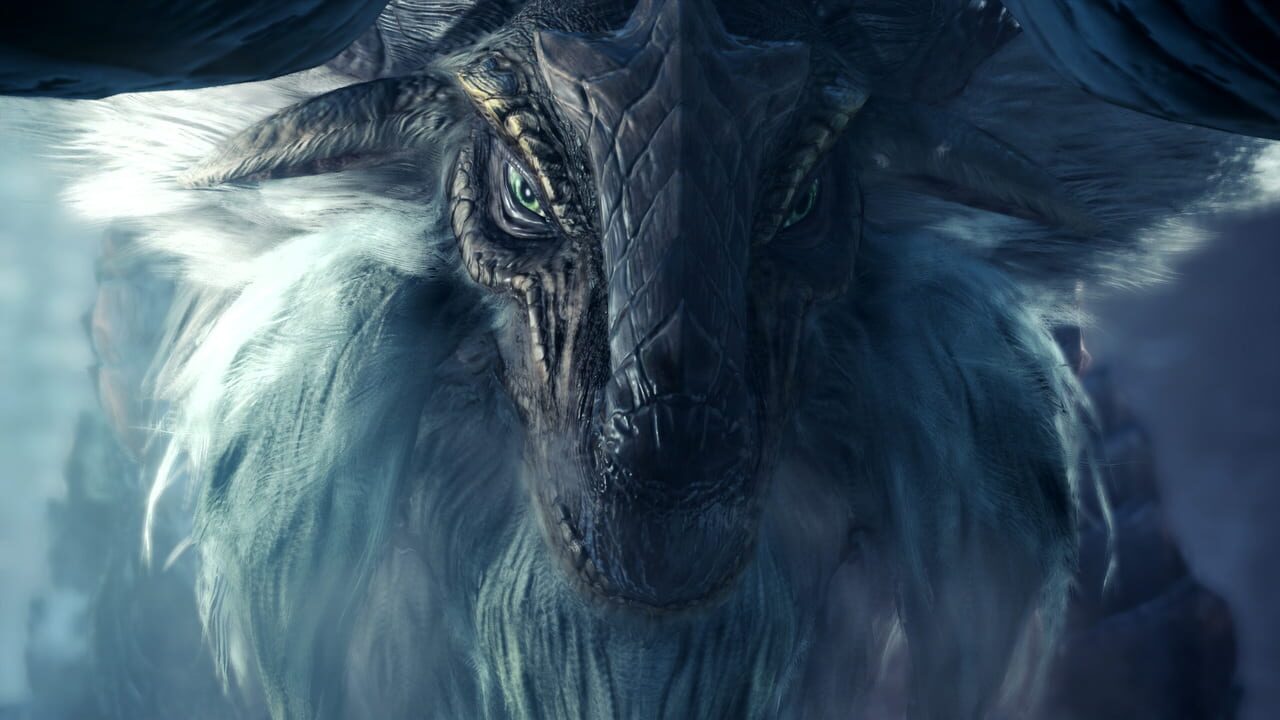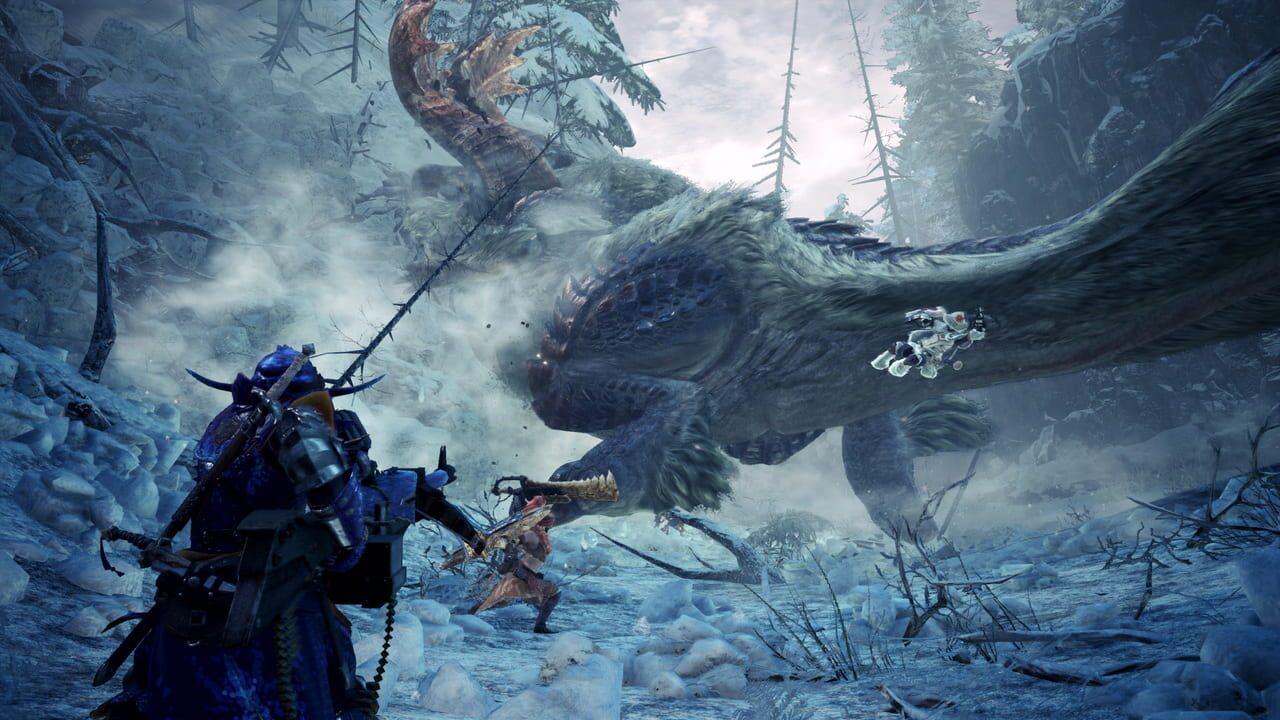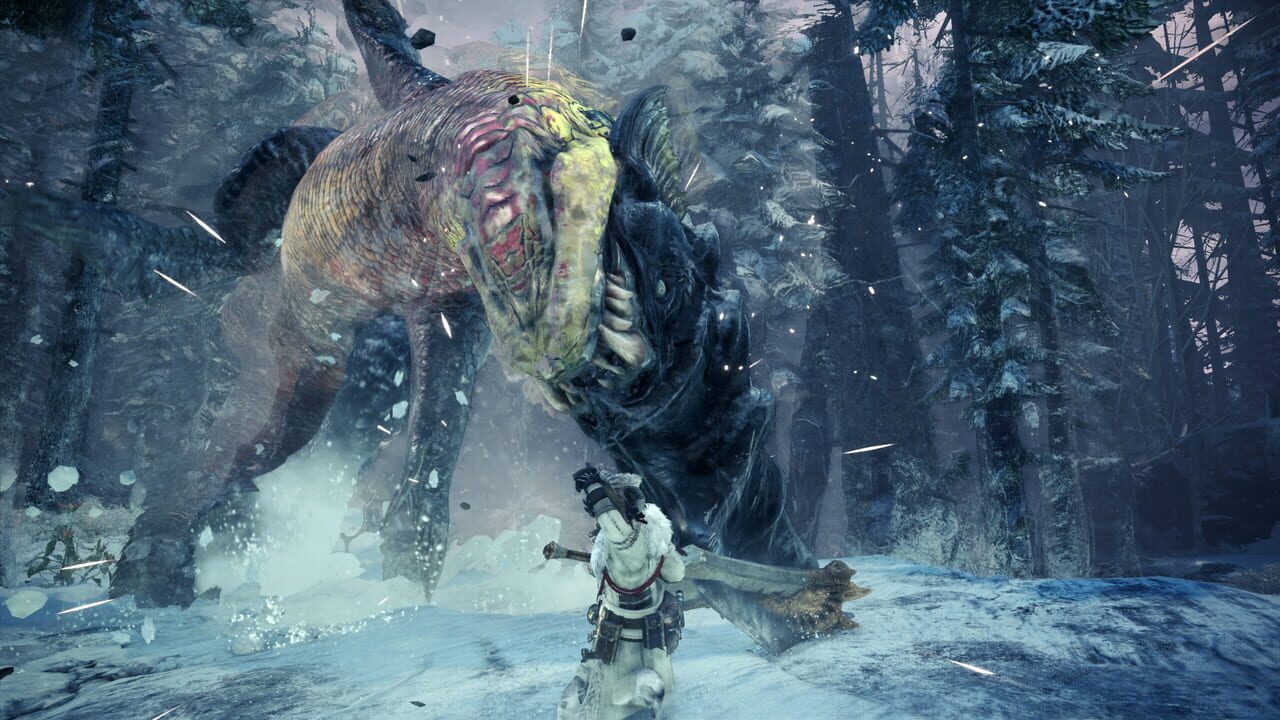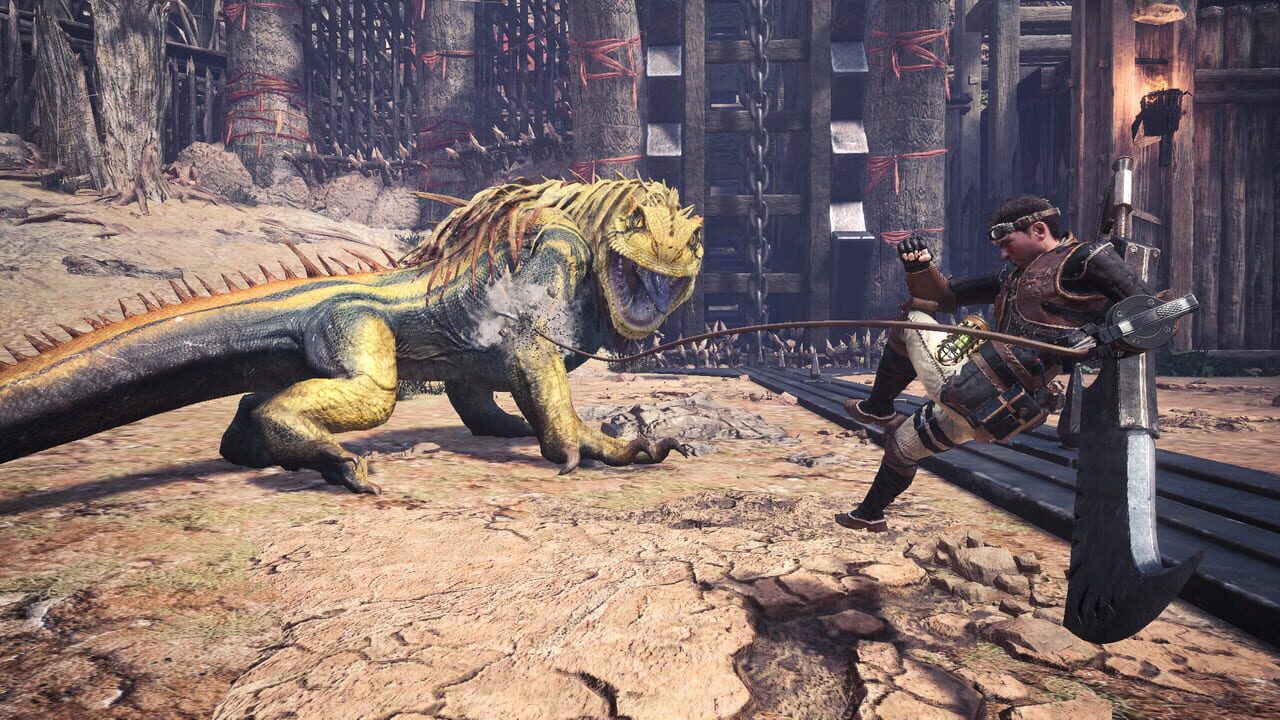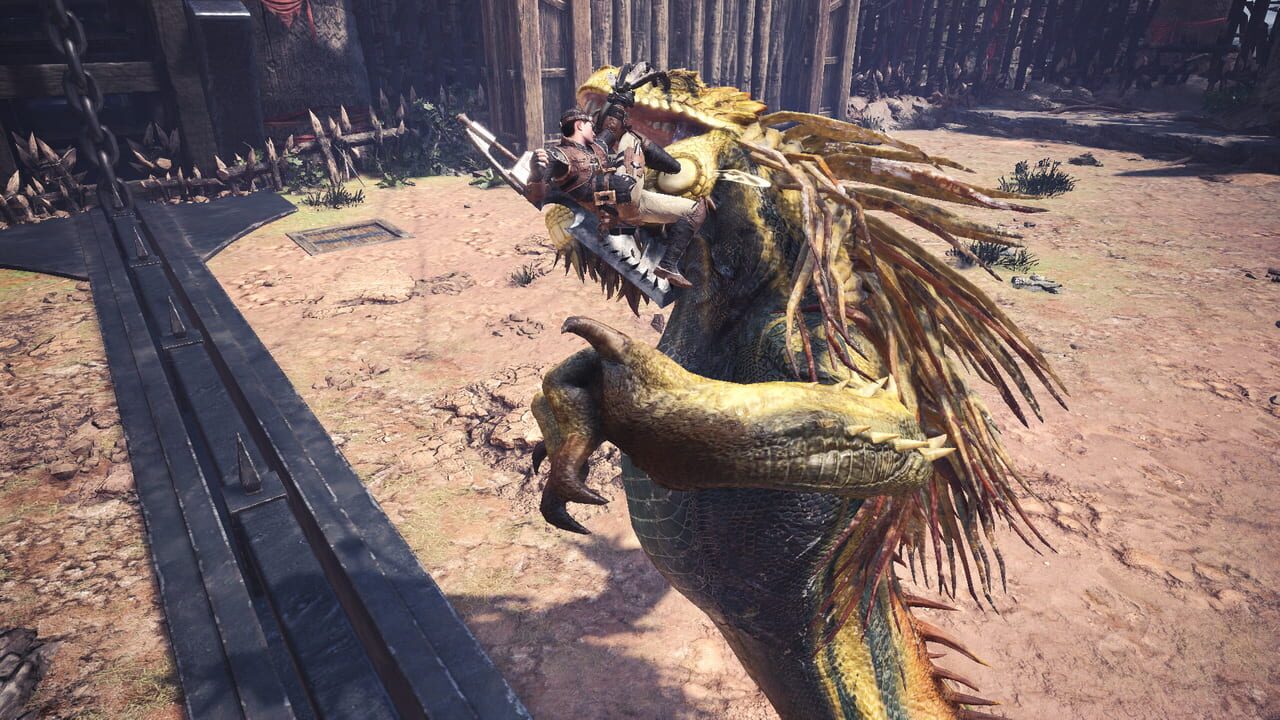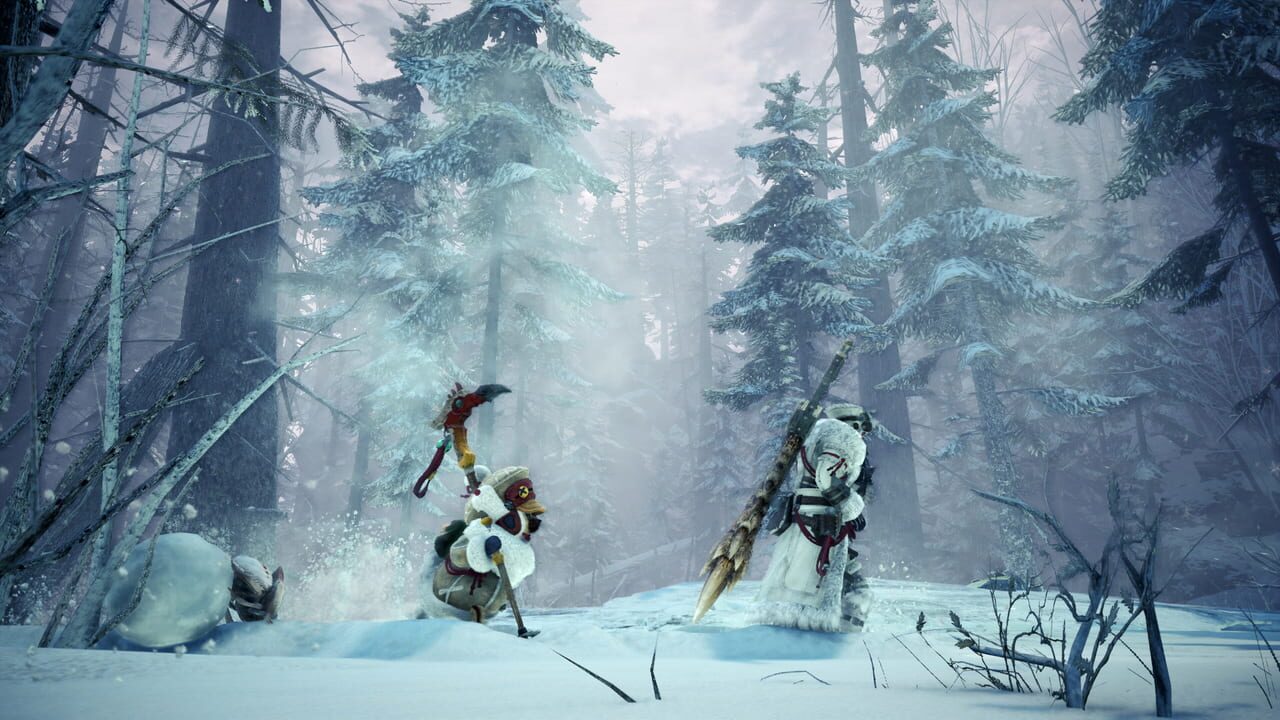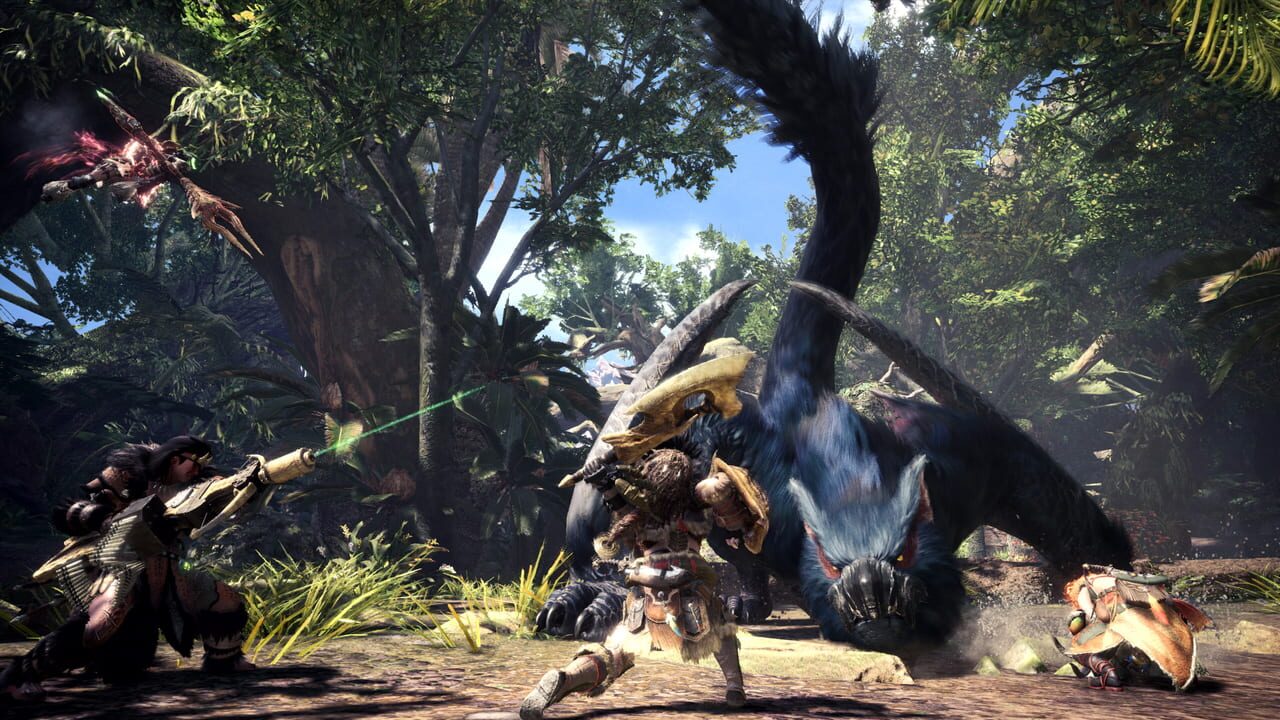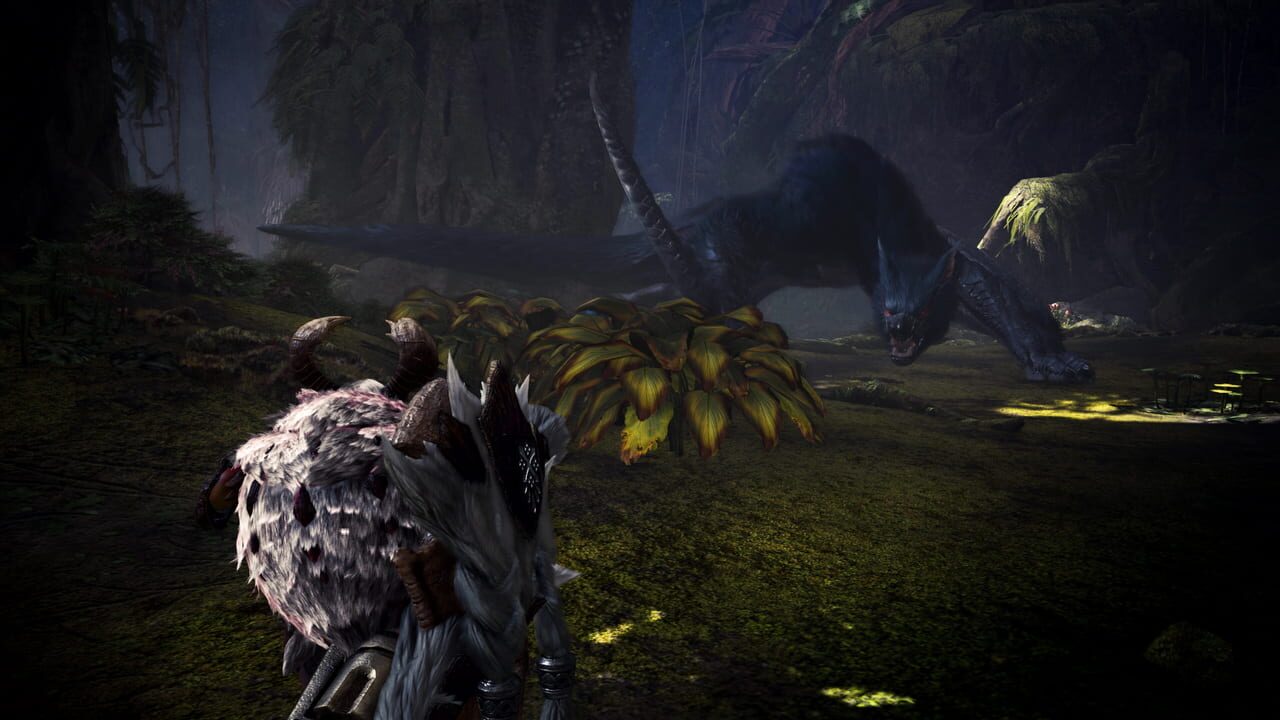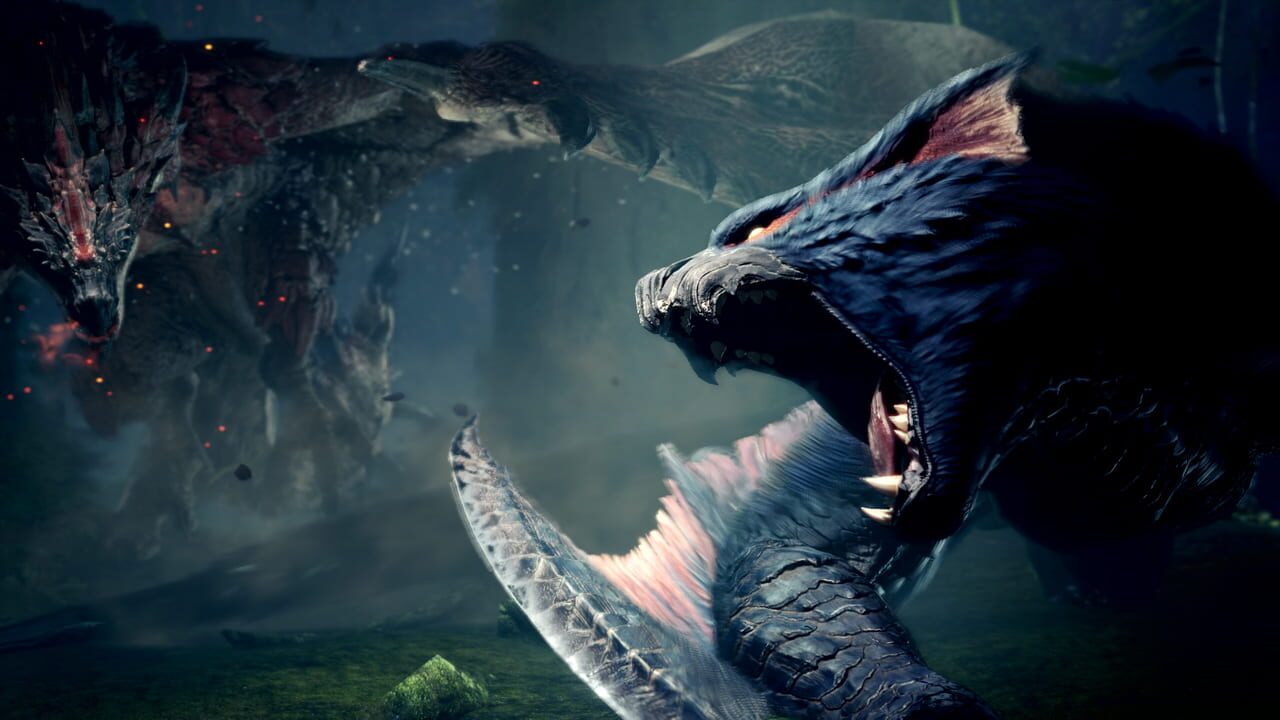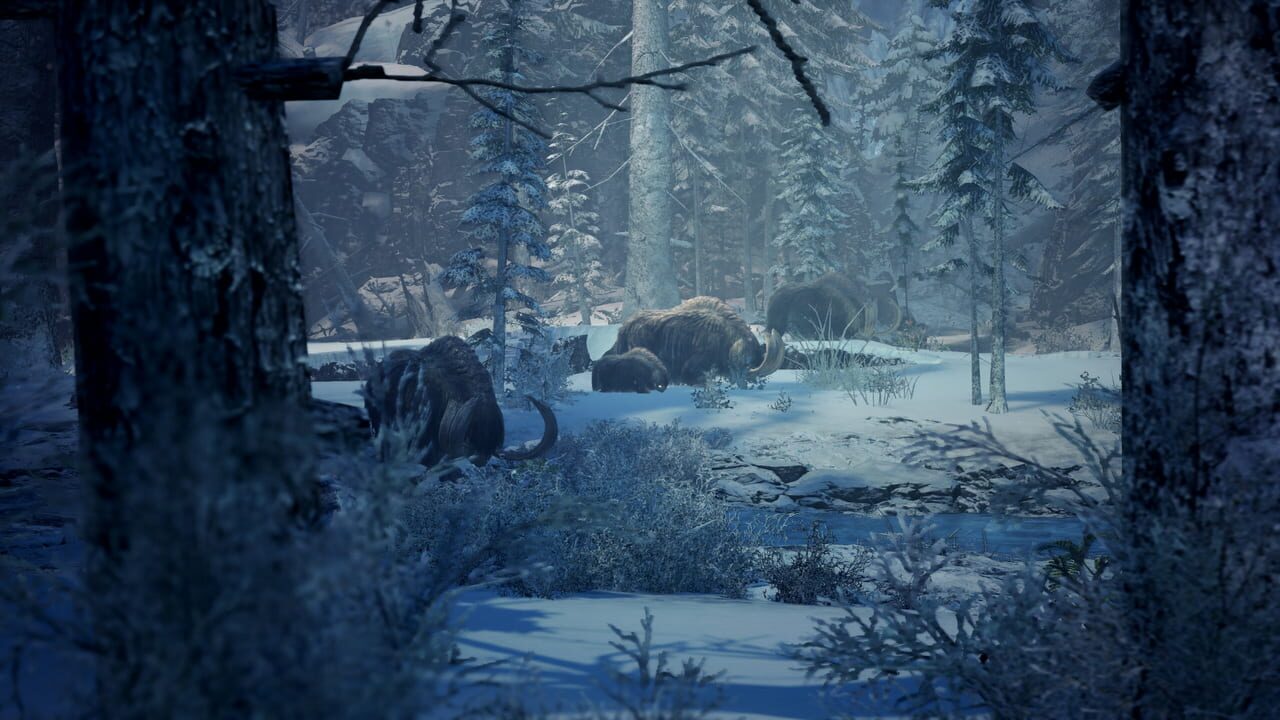 Videos
If screenshots are not enough, you can enjoy creative videos from Capcom
You may also like
If you like Monster Hunter: World - Iceborne, but you're tired of it and want something new, you can try other games.