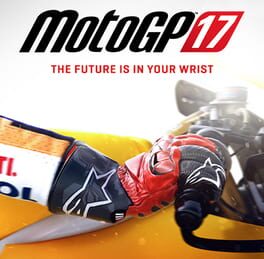 MotoGP '17
Publisher

Milestone

Developer

Milestone

Release date

15 Jun 2017
The 2017 edition of the official MotoGP™ videogame brings all the adrenaline and need for speed of the new motorbike world champion with it. The title will include all the 2017 riders, teams and tracks; the new rules and the Red Bull Rookies Cup championship. This edition will reach 60 FPS for the first time, guaranteeing unprecedented performance and extreme enjoyability for the end user. All this will be made possible thanks to the Milestone developers' experience and skills, developed over 20 years of dedicated work to racing.
see all / fold
expand / fold
About MotoGP '17
MotoGP '17 is released by Milestone in 15 Jun 2017. The game is designed by Milestone. MotoGP '17 is a typical representative of the Simulator genre. Playing MotoGP '17 is a pleasure. It does not matter whether it is the first or a millionth hour in Simulator, there will always be room for something new and interesting. Thrilling levels and gameplay MotoGP '17 will not leave anyone indifferent. The complexity of gameplay increases with each new level and does not let any player get bored.
In addition to it in 15 Jun 2017 released games such as:
In addition to MotoGP '17, the representatives of Simulator games also belong:
A complete list of games like MotoGP '17 can be found at AllGame here.
MotoGP '17 is versatile and does not stand still, but it is never too late to start playing. The game, like many Simulator games has a full immersion in gaming. AllGame staff continues to play it.
MotoGP '17 is perfect for playing alone or with friends.
At AllGame you can find reviews on MotoGP '17, gameplay videos, screenshots of the game and other Simulator representatives.
MotoGP 17 - Analysis
Author: David Soriano
Date: 2021-02-02 13:21:11
With seven rounds already contested on the real calendar, we received MotoGP 17, the official video game of the Motorcycle World Championship run by Dorna. As happened last year with Valentino Rossi: The Game (who also served as MotoGP 16), Milestone takes charge of this new installment in the process of restructuring and change of work methodology. Will this spark of revolution affect the motorcycle game as we began to see in MXGP3?
The comparison is inevitable in this case. In last year's edition we found a renewed game in which, taking advantage of the classic recycling of assets from the Milan studio, we found other disciplines such as motocross or rally perfectly justified as it is a video game as a tribute to the idol Italian, fond of motor racing in all its variants. This brought freshness, variety, and the feeling of added value ... that this year it has been decided to throw almost entirely to the ground. With MotoGP 17 we return to "one more delivery" .
At the gameplay level, we will find a new mode of professional physics that pose a challenge and make the behavior of these two-wheeled beasts quite credible. In the sports broadcasts of this modality we found numerous complaints from the riders that it was "difficult to tame the bike". MotoGP knows how to represent that and each curve ends up being a Chinese job just to keep us from falling (thanks, Rewind's system), which added to other variants such as tire degradation or damage due to touches and falls return everything to a satisfactory level. of requirement. If we play with the aids on, everything ends up being too chewed up and then the real challenge will be to be able to fall into that simulator in which the motorcycle seems to be being pushed by rails. Taking advantage of these better physics, it could have also been worked on making the avatars fall with a little more credibility on the asphalt, which look like dummies.
Although we consider at the level of game modes a throwback to MotoGP 15 , this 2017 edition is not lacking in new features. It stands out above all Representative Career , a new twist to a Career mode that seemed worn out and that this time will allow us not only to compete with our virtual avatar, but to lead our own team from the ground up to become the nightmare of the rest of the brands in the premier class of MotoGP. Without becoming the deepest mode of the game, it will have quite a marked evolution, based on role-playing concepts of progression.
Going to the base of the mode, the first thing we can do is select the mount we want from several brands. After this, we will be able to hire new riders who in the future may have the wood of champions or who help in other aspects such as the evolution of the motorcycle , or the percentage of reputation that we obtain. Speaking of recognition, the Representative Career mode is paid for with a couple of units: the credits and the reputation itself . These can be redistributed in different team boosts that allow us in the next race to have more grip in the curves, more acceleration or some type of bonus that allows us to improve our position when seeing the checkered flag.
As we manage to advance in the base Moto3 category, we will be able to acquire a second work unit for Moto2 and so on until we reach MotoGP. One detail that we have not liked too much is that all the drivers that can be part of our ranks are fictitious , so it is a bit frustrating to reach the premier class and not be able to count on the best drivers and depend on the statistics in that moment are high enough so that our random pilot is really competitive, helping to create an excessive relationship of dependence on our results so that the team reaches something.
Although we have control of our own rider within the team, in a way that covers many more aspects, this does not mean that there is not a traditional Race Driver mode , in which we will go from the base of motorcycling to the top . To compensate for the fact that this year there is no trace of the Valentino Rossi Academy, which gave a real feeling that someone relevant was wanting to give us a push in our career, the first step is a real competition that serves for the selection of pilots, the Network Bull MotoGP Rookies Cup . For the rest, there will not be much more significance; Run, win, meet sponsor goals, attract better teams, win, promote, repeat.
A change of course is needed in this flat mode, which this year seems even more so when compared to the Representative Race, with the Pilot Race being a shortened portion of the former. Sports games add depth to the plots of the young man who starts from the base, with examples like My Career in NBA 2K or El Camino in FIFA. If we want motor games to give us hours and hours of fun, we must go further and look for other alternatives . The sense of satisfaction with Representative Career is high, but what if they had added a more random touch to the rewards, in the Ultimate Team style and that in that way they were promoted at the level of team, motorcycles and personnel? Ideas are not lacking ... except in Milestone.
The historical touch for this edition has to do with the addition of more than 70 classic drivers that will be unlocked as our victory counter grows. This will allow you to have a fairly large wardrobe, but it does not get close to the virtual museum of motorcycles and helmets of "Il Dottore" that was presented to us last year. The lack of content this year is quite worrying, especially if we consider that the game promised a great revolution for this year, or at least continue with the rising line of the game of 2016.
There will be another series of classic modalities such as Quick Race, Grand Prix, Championship or Time Trial, but they are not enough to keep us glued to the screen for hours. There is also an approach to multiplayer. First of all, it is one of the few games that choose to keep the screen split for the local competition . Then there is a series of multiplayer modes based on single Grand Prix and full Championships. Taking into account the promised approach to eSports, we feel that it remains in the water of borage , because, despite the support of Dorna, there is no infrastructure of its own to favor user accessibility and that it can reach higher levels, as happens by example with FUT Champions in FIFA.
Finally, we will not even feel the evolution in the graphics engine. Unlike MXGP3 or Gravel, MotoGP 17 does not adopt Unreal Engine 4 , but continues to use Milestone's proprietary engine (they will change from the next edition). This causes the same visual failures as always that we repeat once again: a poor representation of the asphalt, unbelievable stands that do not represent the insane fondness for motorcycles, and off-motorcycle animations that seem to be two generations ago. The key points are the recreation of the paths, perfectly represented curve by curve, including grade change, and the modeling of the motorcycles ... which is not accompanied by textures.
At the sound level, we do find a good customization of each motorcycle model and engine according to the category . It is quite satisfactory to start a Career as a Pilot and a Representative and that in each of them we have a motorcycle brand. Simultaneously between these modes, we will see that a KTM sounds quite different from a Honda and, above all, we will find strange sounds like those of the little known Mahindra brand , which has one of the most peculiar whistles on the grill. Exhausts and engines know how to sound as they should, but where MotoGP 17 fails at the sound level is above all with Ernest Rivera's narration at the beginning of each race, since it does not go beyond there. It presents the circuit ... and little else. It would be nice if there was a real broadcast, instead of running between cheap music in the background.
Screenshots
Screenshots will help you evaluate the graphics and gameplay of MotoGP '17.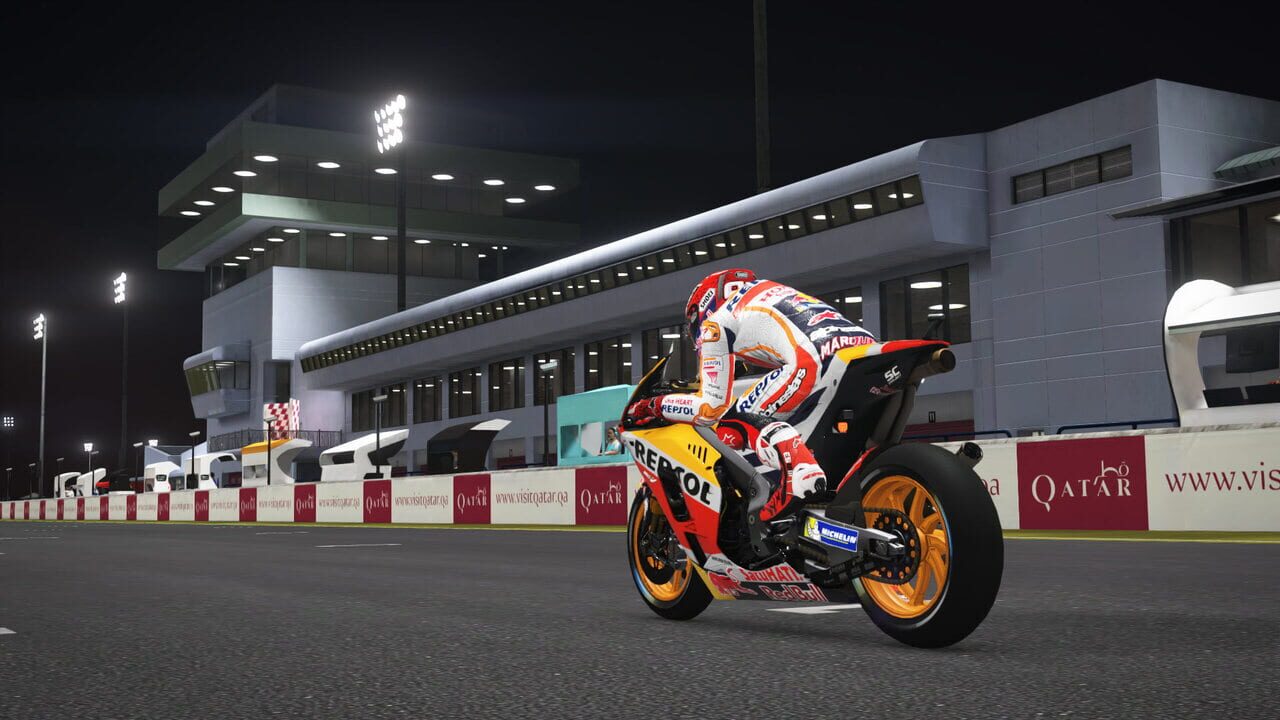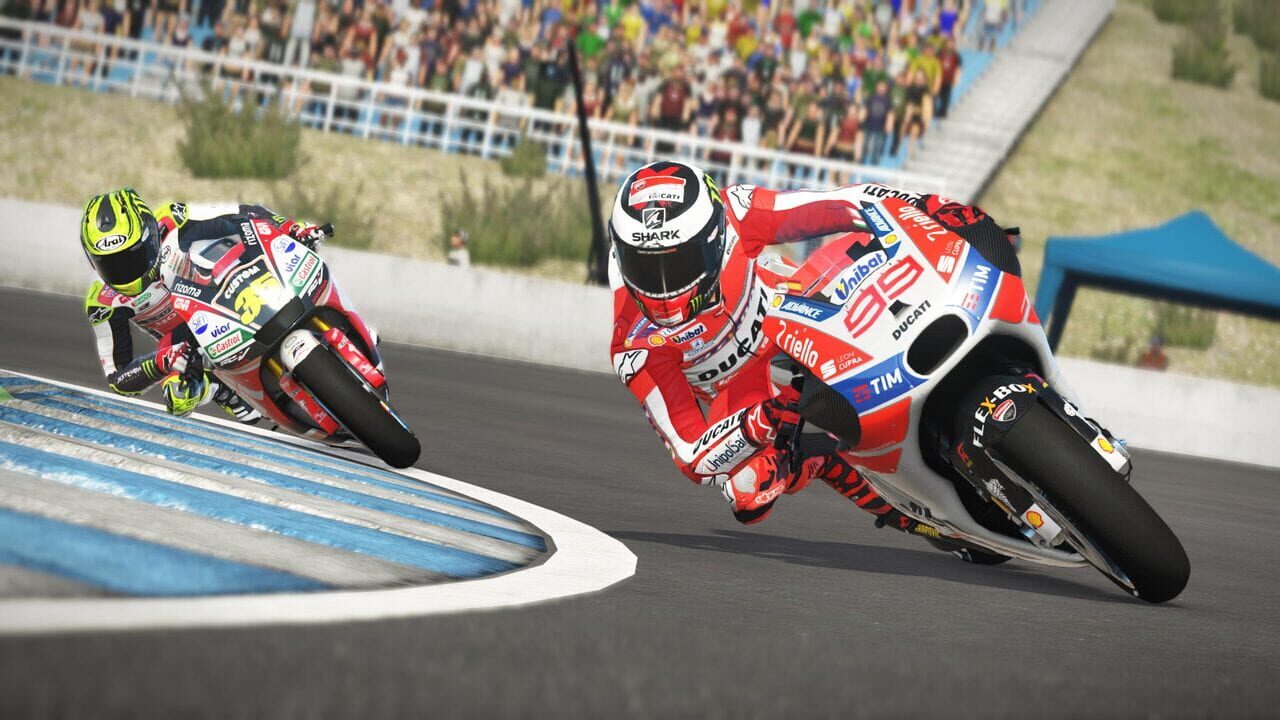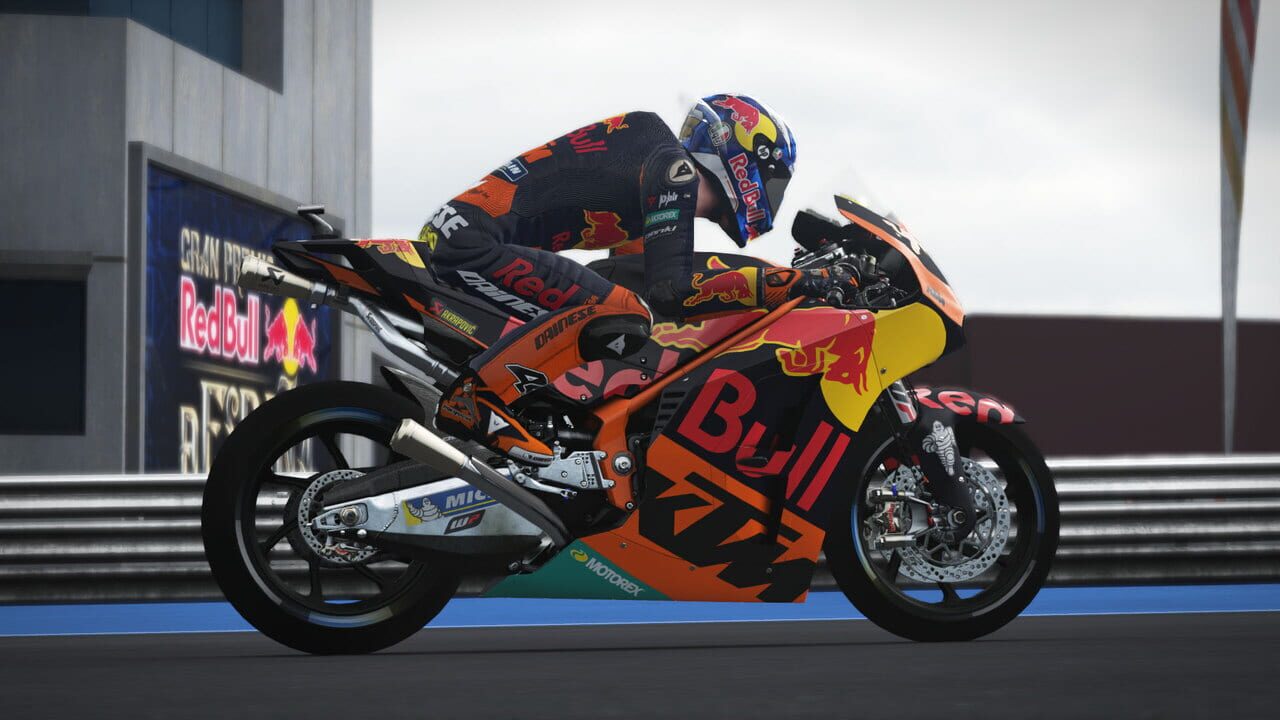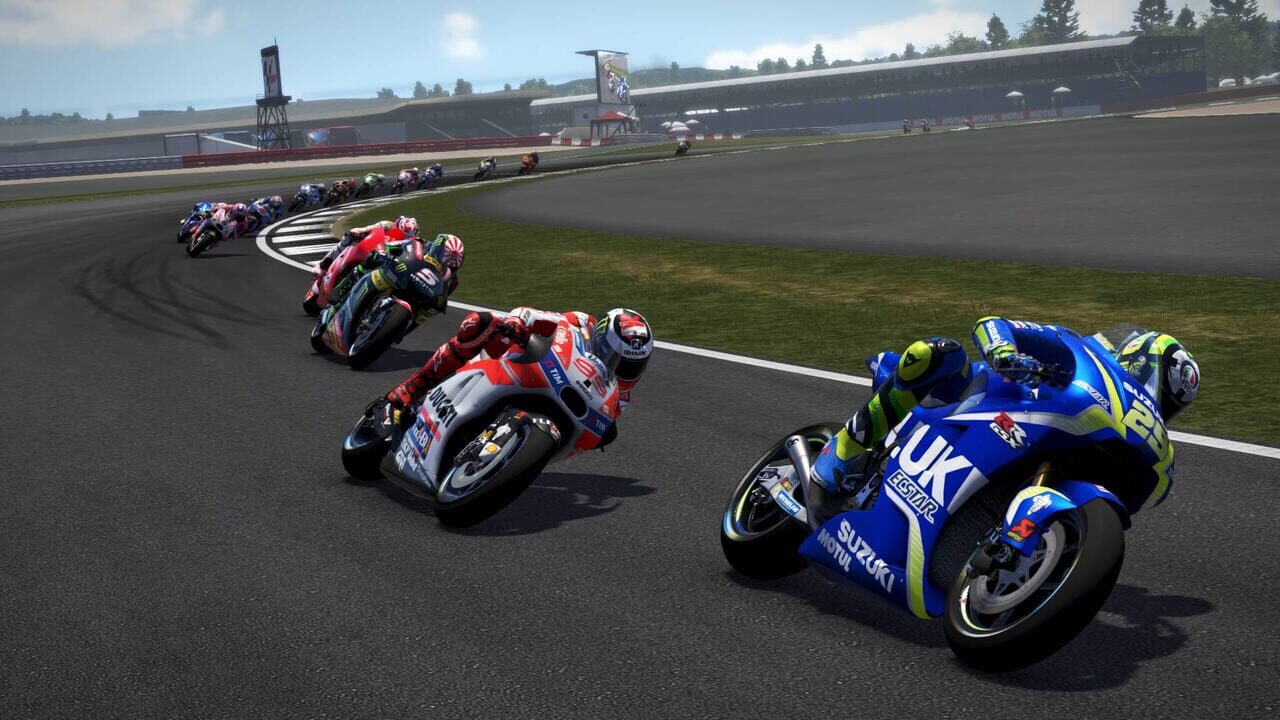 Videos
If screenshots are not enough, you can enjoy creative videos from Milestone
You may also like
If you like MotoGP '17, but you're tired of it and want something new, you can try other games.