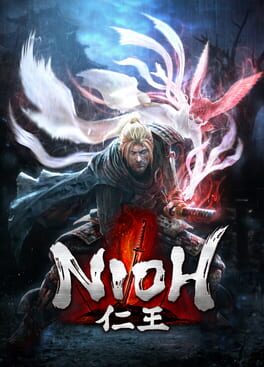 Nioh
Publisher

Sony Interactive Entertainment

Developer

Team Ninja

Release date

7 Feb 2017
In Nioh, players will traverse war-torn Japan as William, a blonde-haired swordsman whose background as a fierce warrior and seasoned knowledge of the blade allows him to survive in the demon-plagued land of the samurai. Known as Yokai, these demons inhabit a number of dangerous locations and lie in wait in the shadows to ambush unsuspecting victims. Players will also face off with other samurai in supernatural sword battles and intense, multi-target engagements offering a level of difficulty that will truly test even the most hardened samurai's skills, patience, and strategy. Offering a deep and original storyline that takes place during the Warring States Period of Japanese history alongside strategic sword-fighting action, Nioh will challenge players in a way that makes every mission and accomplishment feel earned and worthwhile.
see all / fold
| AGM score | 91% |
| --- | --- |
| IGN | 9.6 |
| GameSpot | 9 |
| Metacritic | 88 |
expand / fold
About Nioh
Nioh is released by Sony Interactive Entertainment in 7 Feb 2017. The game is designed by Team Ninja. Nioh is a typical representative of the Role-playing (RPG) genre. Playing Nioh is a pleasure. It does not matter whether it is the first or a millionth hour in Role-playing (RPG), there will always be room for something new and interesting. Thrilling levels and gameplay Nioh will not leave anyone indifferent. The complexity of gameplay increases with each new level and does not let any player get bored.
In addition to it in 7 Feb 2017 released games such as:
In addition to Nioh, the representatives of Role-playing (RPG) games also belong:
A complete list of games like Nioh can be found at AllGame here.
Nioh is versatile and does not stand still, but it is never too late to start playing. The game, like many Role-playing (RPG) games has a full immersion in gaming. AllGame staff continues to play it.
Nioh is perfect for playing alone or with friends.
At AllGame you can find reviews on Nioh, gameplay videos, screenshots of the game and other Role-playing (RPG) representatives.
Nioh: The Dragon of the North - Analysis
Author: José L. Ortega
Date: 2020-03-03 06:53:26
One of the most pleasant surprises of this beginning of the year came with Nioh. After a fairly long and particular development, Team Ninja was finally able to launch its new work, which although it follows the line of games developed by From Software, has the mysticism and charisma necessary to give it a distinctive personality. So much so that the title has exceeded one million units sold worldwide combining physical and digital copies. Faced with such success, the arrival of additional content, and we already have with us the first expansion of the adventures starring William. After sweating Japanese ink to complete the adventure, now it's time to do the same with The Dragon of the North.
The expansion begins after the end of the main adventure of the game, after William's victory to restore peace in Japan. Little joy lasts, as rumors soon arrive that Masamune Date , known under the nickname of the "one-eyed dragon," is secretly collecting spiritual stones to do so with an immeasurable power that would unleash agitation and chaos. Again, Team Ninja has chosen to rely on a real historical character. Masamune was governor of the Sendai feudal domain in the Keicho era about four hundred years ago. All this makes the action moves to the region Oshu, where yokai are roam freely and have to fix the mess through a new full level of danger and action, designed for the most patient, skillful and those who are even more thirsty for Nioh .
The Oshu region is, once again, a reliable example of the superb work done by Team Ninja both at an artistic and design level. The scenario shows various possibilities through its frozen landscapes, which bring a distinctive personality to the expansion, also possessing an excellent variety in its development, taking us by the hand both by icy forests and perfectly structured temples. There are not too many differences with respect to what we find in the usual levels of the game, so the mechanics are well known to all, forcing us to walk with lead feet to avoid traps or to be tremendously skilled to finish the enemies, since Anyone can put us in a hurry if we are not upset. In relation to the adversaries, we will meet some old acquaintances, but also with new types of Yokai seasoned with mechanical brand-name damn that can reduce our life to zero in the slightest disregard. But there is the grace of Nioh. Of course, excellent final combats are not lacking in which the technique is again essential to succeed, but we will not delve into more details about them to avoid possible spoilers. Of course, we recommend having a high level to address this expansion (lvl 150 would be fine).
As you know those who have already dedicated a few hours to Nioh , the most important thing is to have a good team equipped to serve each situation. True reflection of this are the last missions, perfectly realizable even if we have thirty or even forty levels less than recommended by the game. To expedite this task, the Dragon of the North includes new armor, ninja skills, magic and guardian spirits that help us with the task, and that are capable of transmitting that sense of necessary progress, obtained not only by the advancement in the game itself Yes, but for the same obtaining of all these materials that justify our steps when it comes to increasing the level. A new weapon called Odachi has also been included, with which you can experience new forms of combat thanks to its versatility once you learn to handle it.
In titles that have a prolonged duration in time they are usually habitual tweaks by developers in terms of skills. What in slang is known as 'nerfear'. This is something that happens with this new update of the game, where both the progression and the Amrita necessary to raise levels have been retouched in order to obtain a more balanced balance. A solution that can really upset those users who have dedicated many hours to the game. Just browse the odd forum to see the disgust of these players to see how their level has been reduced in many cases by half, and now a huge amount of Amrita is required to level up at the highest figures - now 400 is the maximum level-, with the consequent disappointment in users who have worked hard for hours to do so . It never rains to everyone's taste, and the developers have not yet spoken out about it, but it does not seem that this will vary.
Finally, it should be noted that, along with the Dragon del Norte expansion, a free update has been launched that includes two important contents. On the one hand, the defendant multiplayer PvP with which you can now fight with other players through the network, contributing to the adventure of a new section capable of offering many hours of fun and thrilling combats. Although in the games we have played we have found some lag, a problem that we suppose, will be solved with the passing of days. On the other, the no less remarkable inclusion of female appearances , made ideal for all Nioh players in the world to feel perfectly represented.
Screenshots
Screenshots will help you evaluate the graphics and gameplay of Nioh.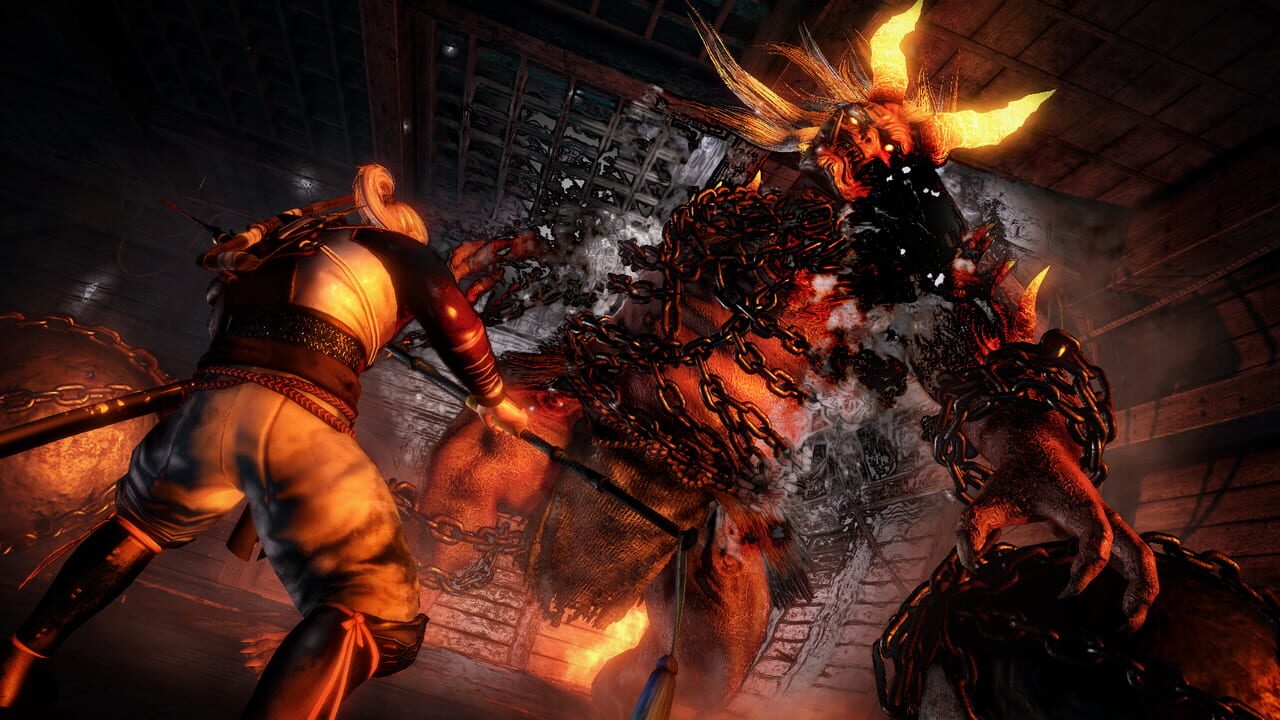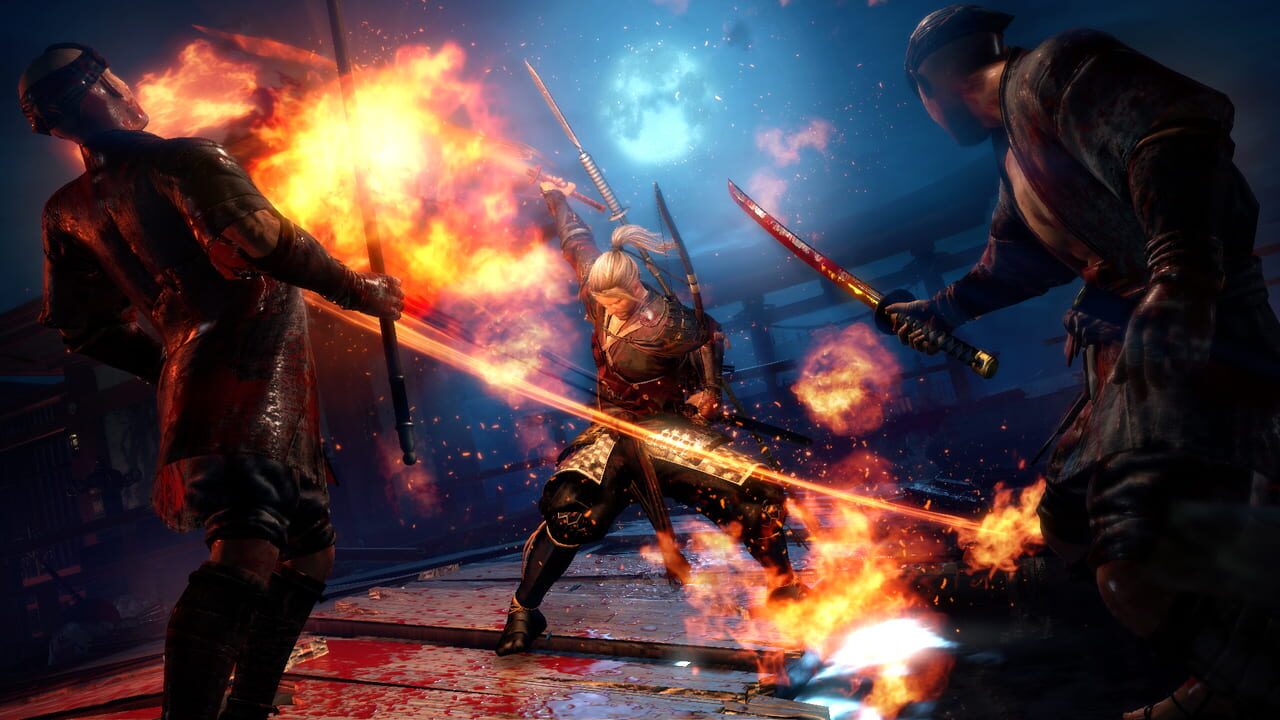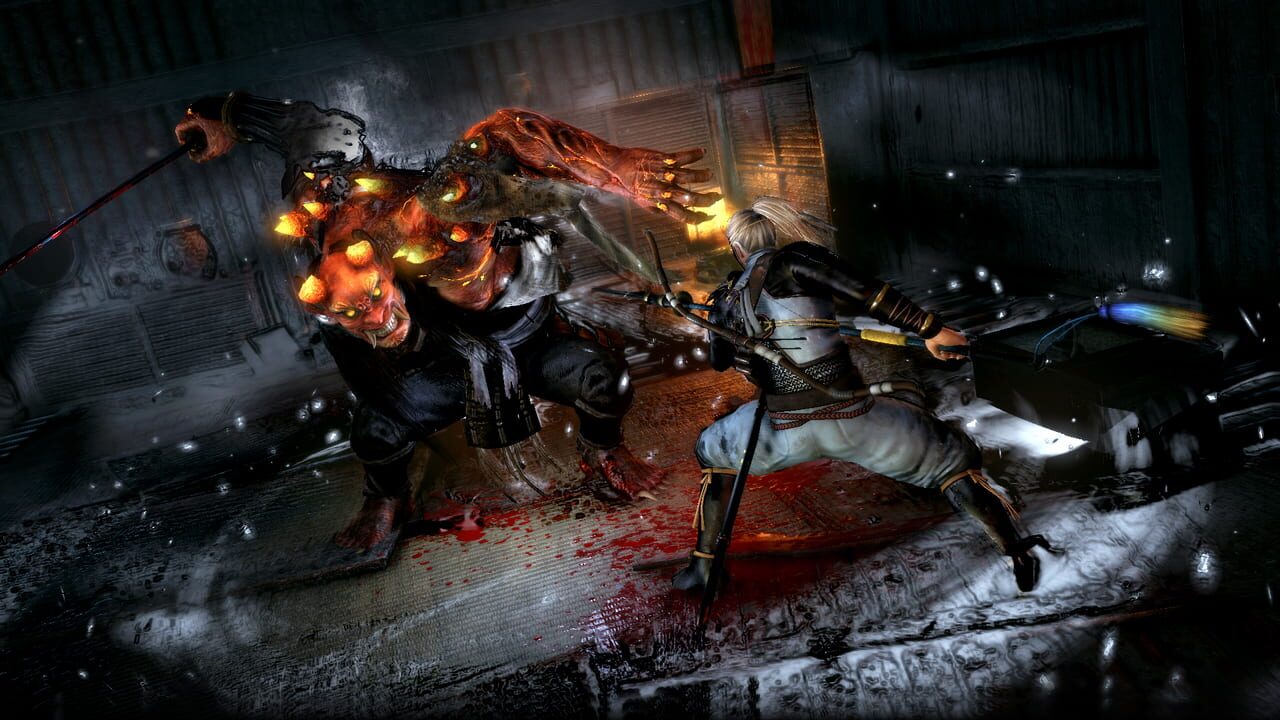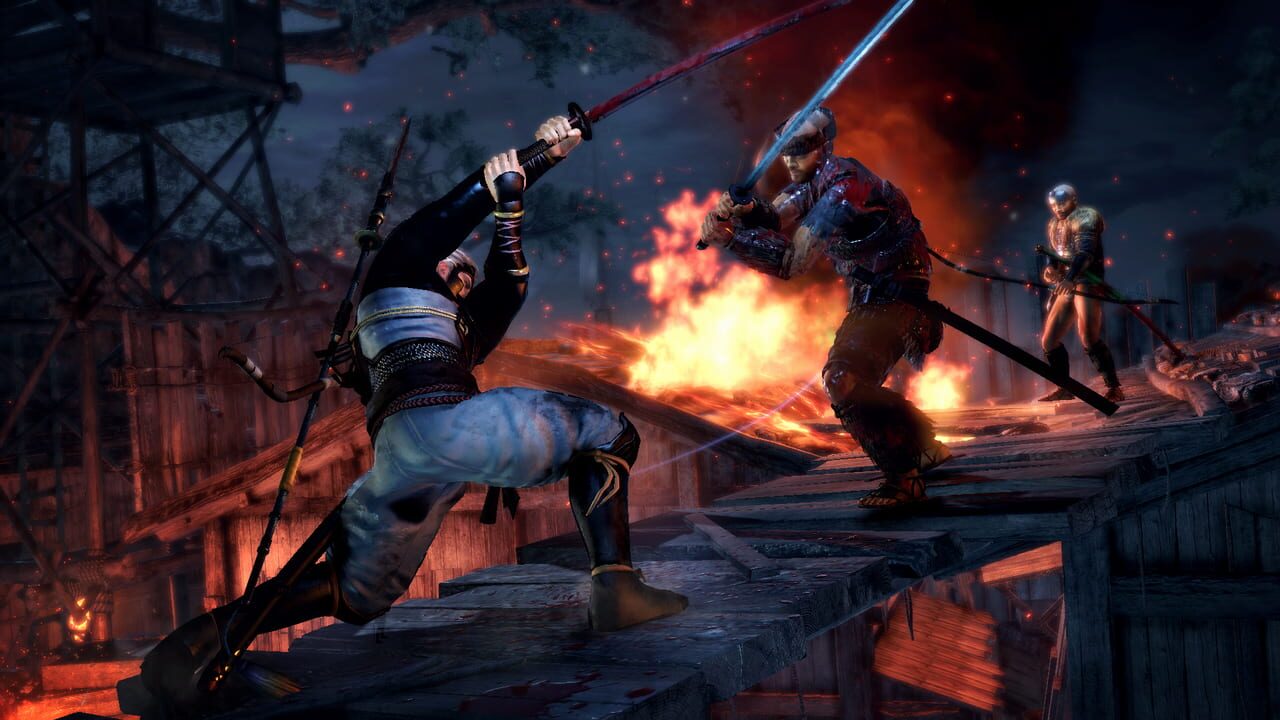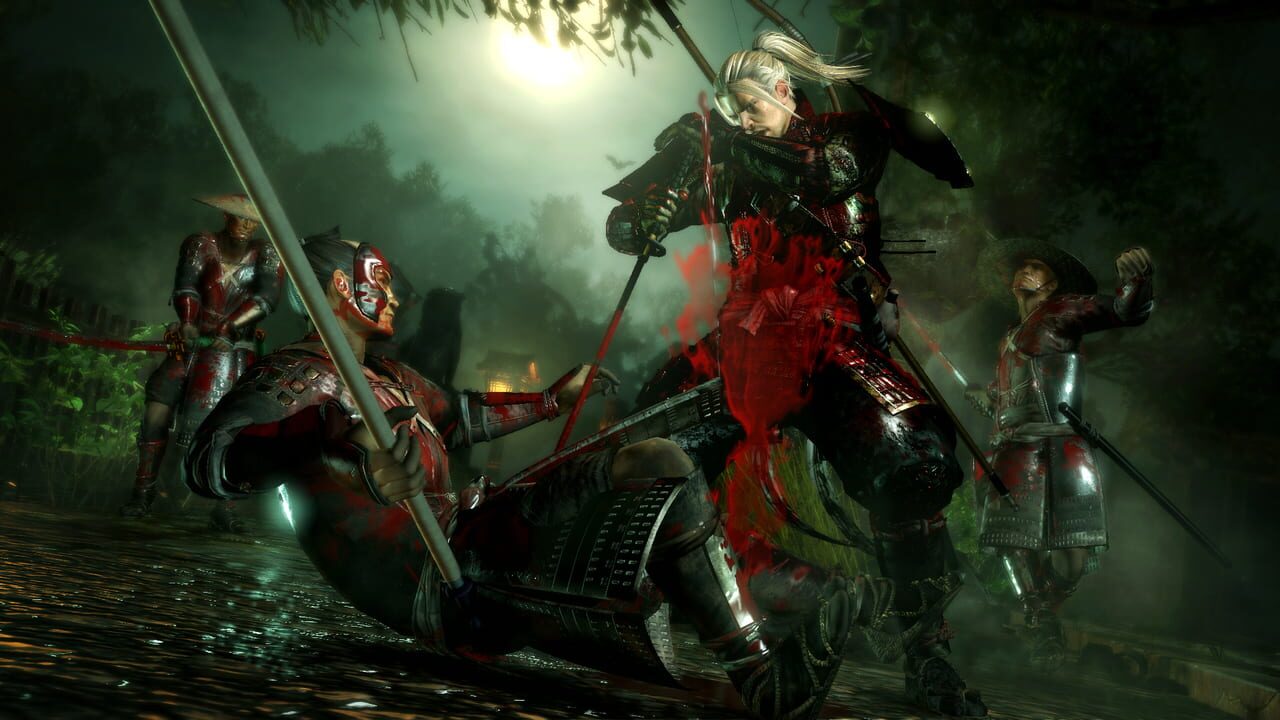 Videos
If screenshots are not enough, you can enjoy creative videos from Sony Interactive Entertainment
Streams
But that's not all! We also carefully prepared the best strips from Nioh.
You may also like
If you like Nioh, but you're tired of it and want something new, you can try other games.