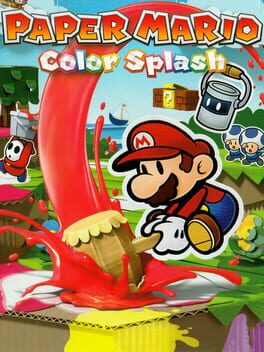 Paper Mario: Color Splash
Publisher

Nintendo

Developer

Intelligent Systems Co., Ltd.

Release date

7 Oct 2016
A mystery is afoot on Prism Island - and only Paper Mario can solve it by restoring the island's vanishing colors with his new Paint Hammer and the powerful Battle Cards up his sleeve. These fresh layers of strategy, along with the hilarious action adventure gameplay the series is known for, make this one of the most colorful Paper Mario action-adventure games ever.
see all / fold
| AGM score | 73% |
| --- | --- |
| IGN | 7.3 |
| GameSpot | 7 |
| Metacritic | 76 |
expand / fold
About Paper Mario: Color Splash
Paper Mario: Color Splash is released by Nintendo in 7 Oct 2016. The game is designed by Intelligent Systems Co., Ltd.. Paper Mario: Color Splash is a typical representative of the Role-playing (RPG) genre. Playing Paper Mario: Color Splash is a pleasure. It does not matter whether it is the first or a millionth hour in Role-playing (RPG), there will always be room for something new and interesting. Thrilling levels and gameplay Paper Mario: Color Splash will not leave anyone indifferent. The complexity of gameplay increases with each new level and does not let any player get bored.
In addition to it in 7 Oct 2016 released games such as:
In addition to Paper Mario: Color Splash, the representatives of Role-playing (RPG) games also belong:
A complete list of games like Paper Mario: Color Splash can be found at AllGame here.
Paper Mario: Color Splash is versatile and does not stand still, but it is never too late to start playing. The game, like many Role-playing (RPG) games has a full immersion in gaming. AllGame staff continues to play it.
Paper Mario: Color Splash is perfect for playing alone or with friends.
At AllGame you can find reviews on Paper Mario: Color Splash, gameplay videos, screenshots of the game and other Role-playing (RPG) representatives.
Paper Mario: Color Splash - Review
Author: Jose A. Rodríguez
Date: 2021-02-04 07:16:47
Paper Mario Color Splash for Wii U is one of the last great games we expected for the - to date - latest Nintendo home console. A title developed by Intelligent Systems that brilliantly combines a visual aspect capable of melting the user and a gameplay with RPG touches that will already be familiar to fans of the saga, and that continues to evoke memories of that Super Mario RPG from SNES. Paper Mario returns to our consoles, and does it through the front door. But before opening it, the color will have to be restored.
Those who play Paper Mario know that they face an experience as particular as it is relaxed , a game whose setting and visual style take us to a time when everything was simpler. In this saga, the Nintendo characters are represented as paper cutouts , in which each one is captured in its most classic form, and they function as two-dimensional beings that move in 3D scenarios . It is reflected with such detail and care that our character will not hesitate to turn around on himself showing that its thickness is that of a sheet of paper that comes to life and allows a story to unfold that, if we wanted, we could recreate ourselves with homemade materials .
And it is that in Nintendo they seem determined to put fiction into reality (thanks to Niantic Labs now hundreds of Pokémon are crowding the streets of each city dragging thousands of players) and reality into fiction. We are talking about textures as pleasant and striking as those of Yoshi: Woolly World. In this case, however, instead of cloth, we have opted for colored paper scraps and pieces of cardboard . Everything is made of these materials: the water, the buildings, the bridges ... even the sky, whose clouds hang by threads.
As we say, Paper Mario perfectly recreates a homemade scene made by crafts , and does so by integrating elements of reality that seem to blend with this world of imagination. The feeling is that we are children and we are playing with the characters in our own home, and these objects taken out of context take the place of those who once played a role in the fantasy of each player.
The fact is that if something is extremely surprising, it is the fact that although everything is made "of paper" and the environment is "like a children's story", the objects of reality acquire a realism that surprises any user. We're not falling short: fire extinguishers, fans, lucky cats ... probably the only time the Wii U's graphical power is squeezed out, as the game itself shouldn't be resource intensive. This is nothing negative, in fact it makes the experience smooth; Nintendo's latest desktop is comfortable with the game, and so are we, as it has plenty of power to give rise to this elaborate mix of color cuts and large, colorful settings.
And it is that to start talking about Paper Mario without stopping to delve into the visual elements of the title would be a real shame, but in this case not only what enters us through the eyes is essential: we are facing one of the games with the most OST Rich and catchy from the recent Wii U catalog.
Everything is recreated with classic instruments (although, as always, it includes some synthesizer); the melodies reinterpret the best-known themes of the plumber saga along with certain new compositions expressly made to adorn the delicate environments of Paper Mario: Color Splash, giving rise to an almost sedating experience at times, and despite the difficulty of some sections , it becomes relaxing for the player; because he is never overwhelmed by what happens, and this is largely due to the sense of humor that each gesture and each reaction of the materials that make up the various areas. And it is that, in the end, it is still all paper: we will see how Mario is thrown off by a blast, how we fall from a flying ship and, obviously, absolutely nothing happens to us because we are made of paper ... Or like, scared, wrinkles like a used napkin.
Paper Mario Color Splash is a game with childish touches in its visuals, but let's not kid ourselves: it can be enjoyed by all kinds of users . What's more, we can say without a trace of doubt that it is made in such a way that, depending on our age, we find one element or another funny. The conversations, sometimes unlikely, show how the characters themselves are fully aware of their nature : they know that they are paper beings, they know the risks that this entails, and they know that if they erase them, they will disappear.
Screenshots
Screenshots will help you evaluate the graphics and gameplay of Paper Mario: Color Splash.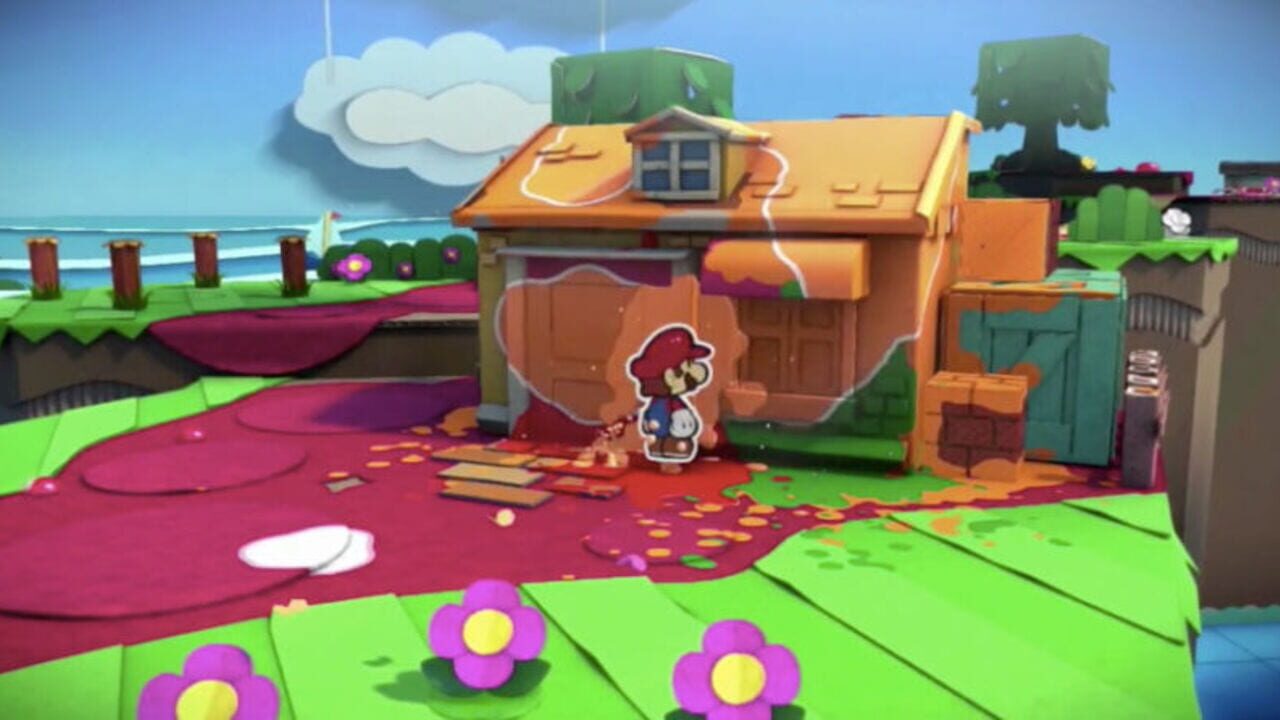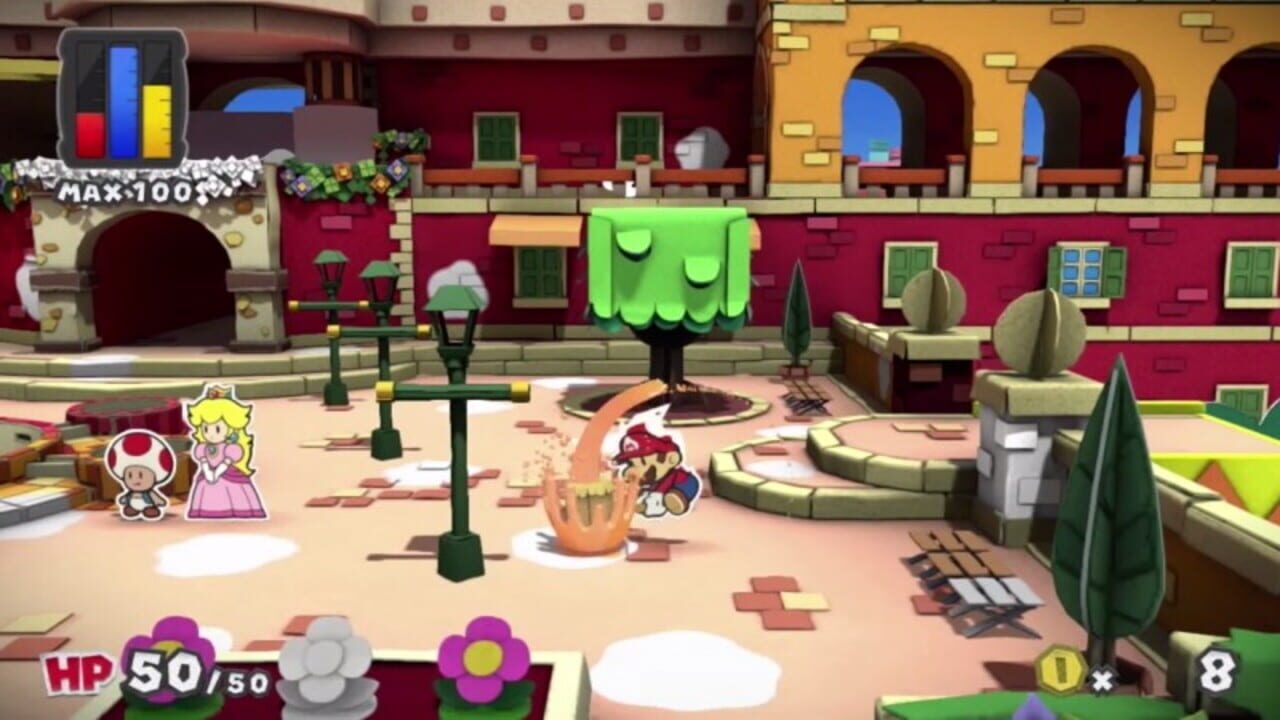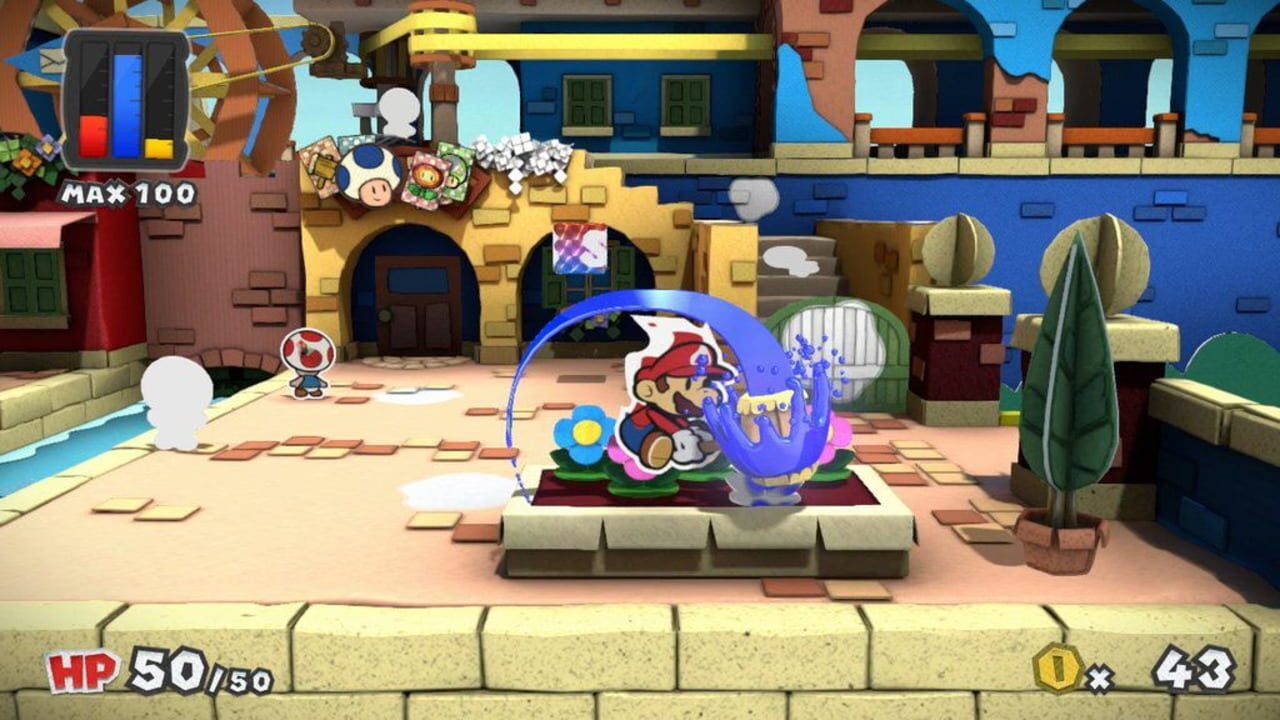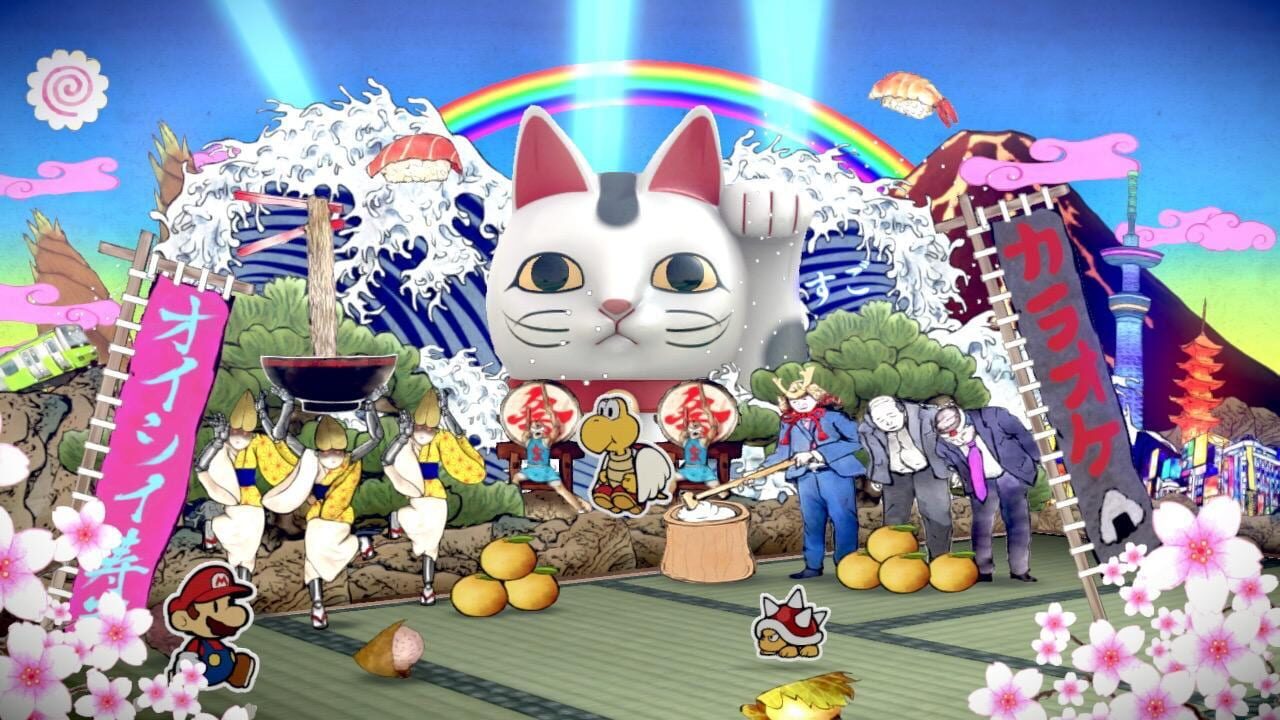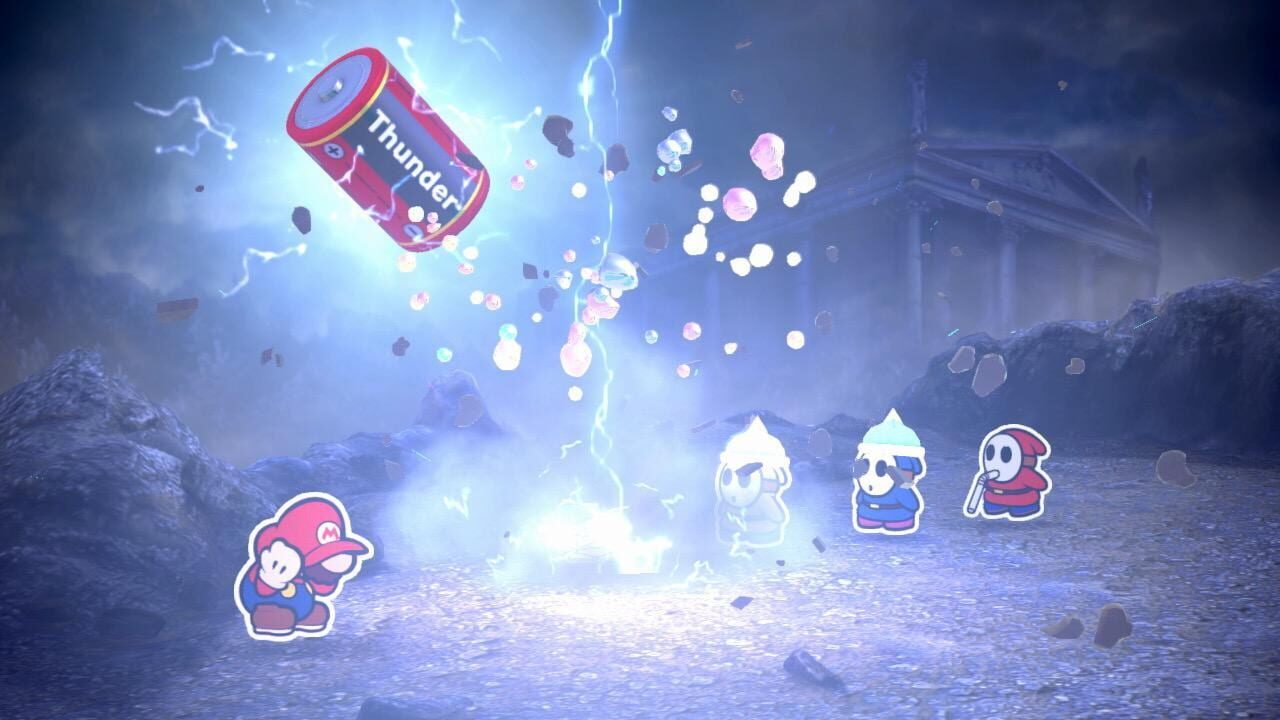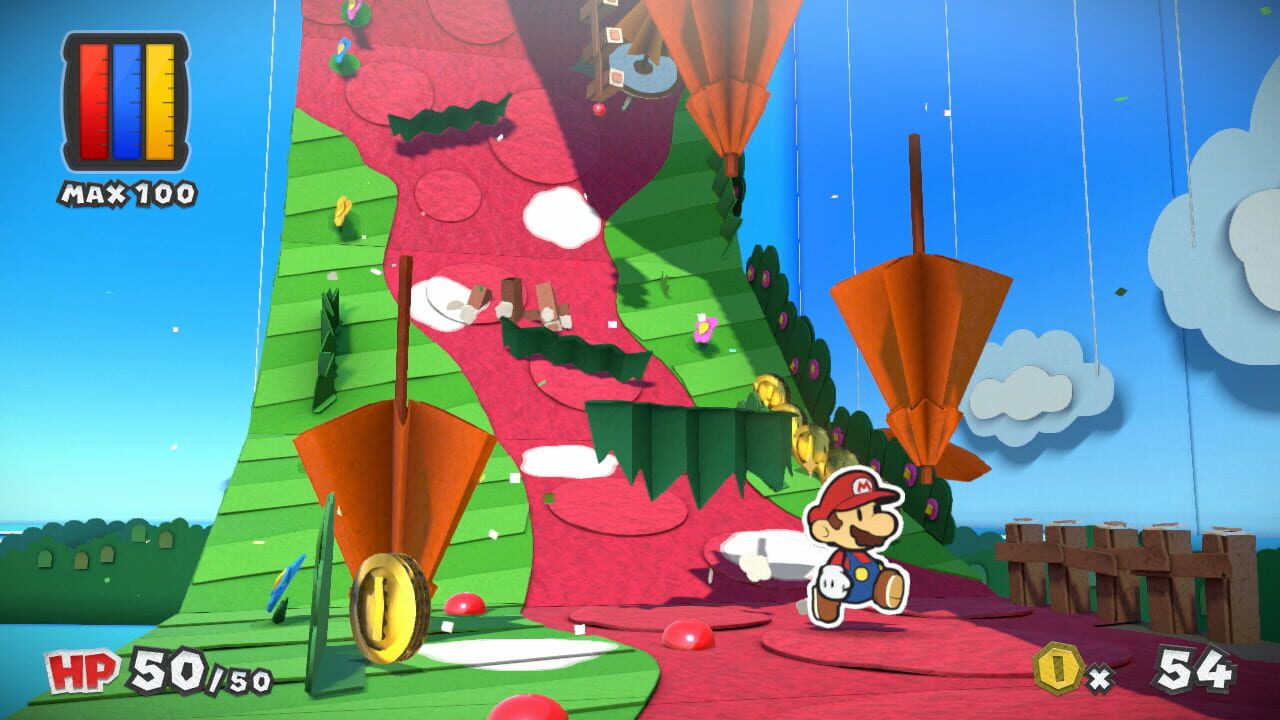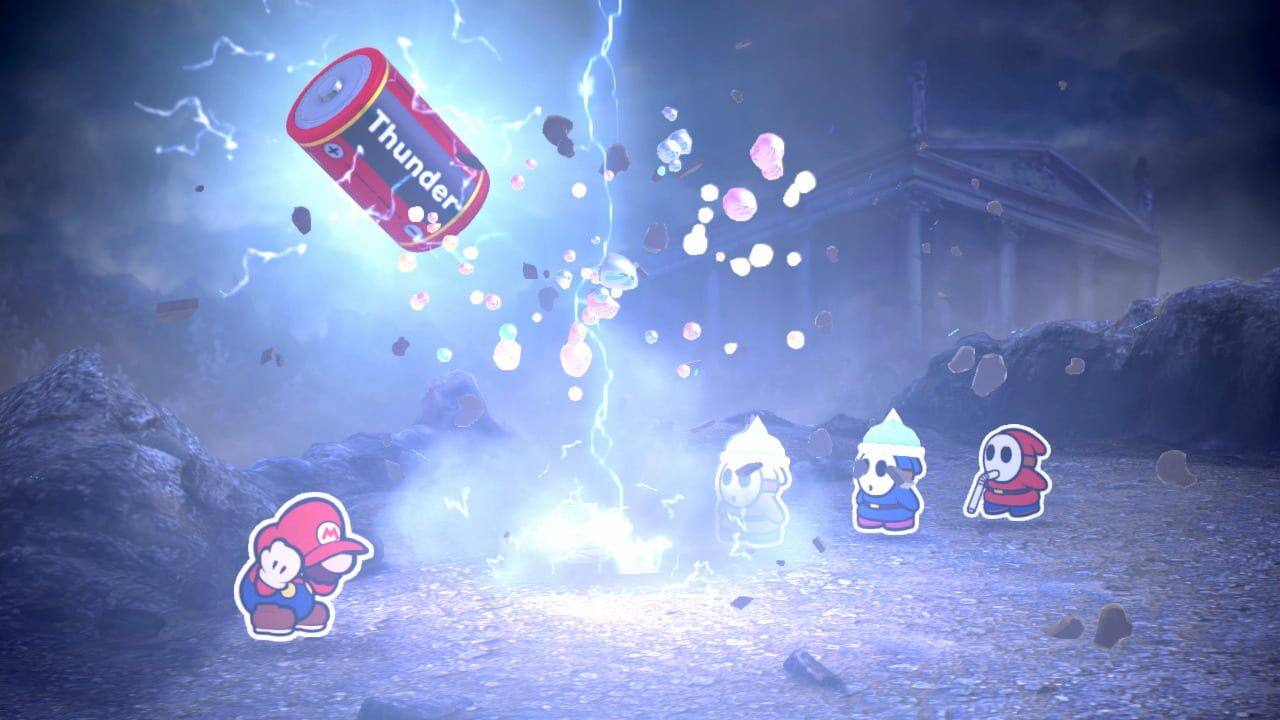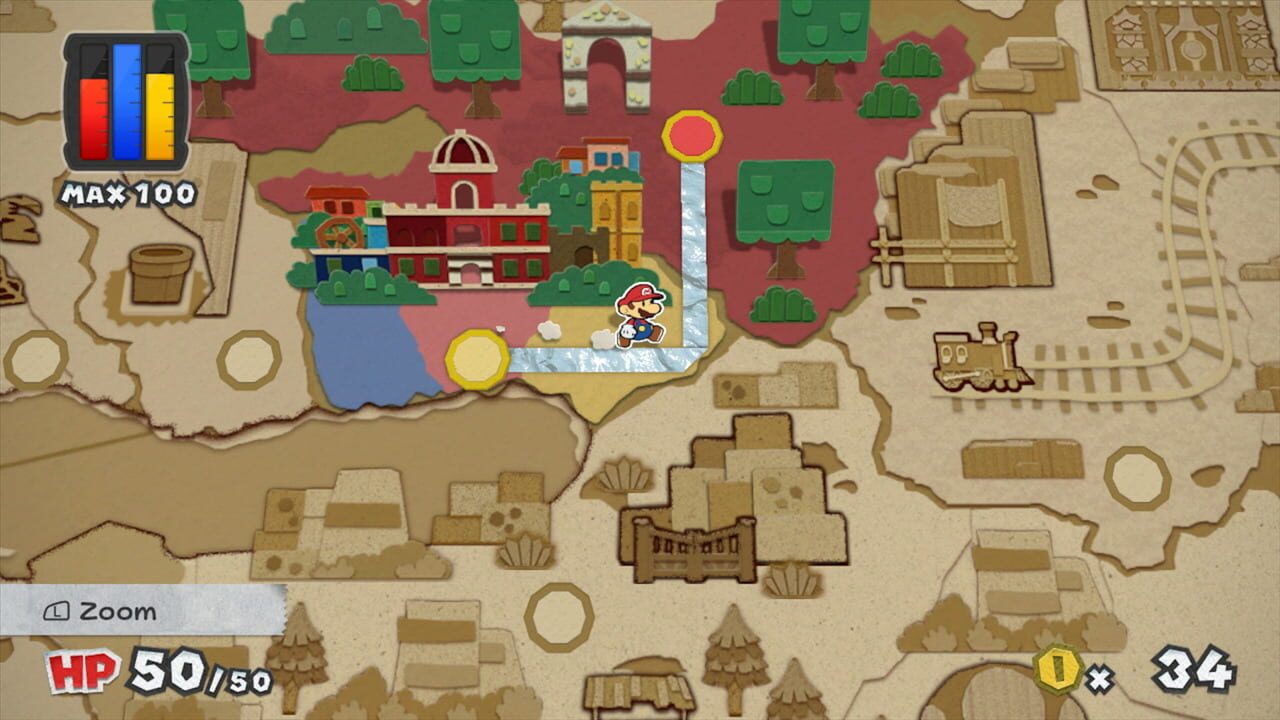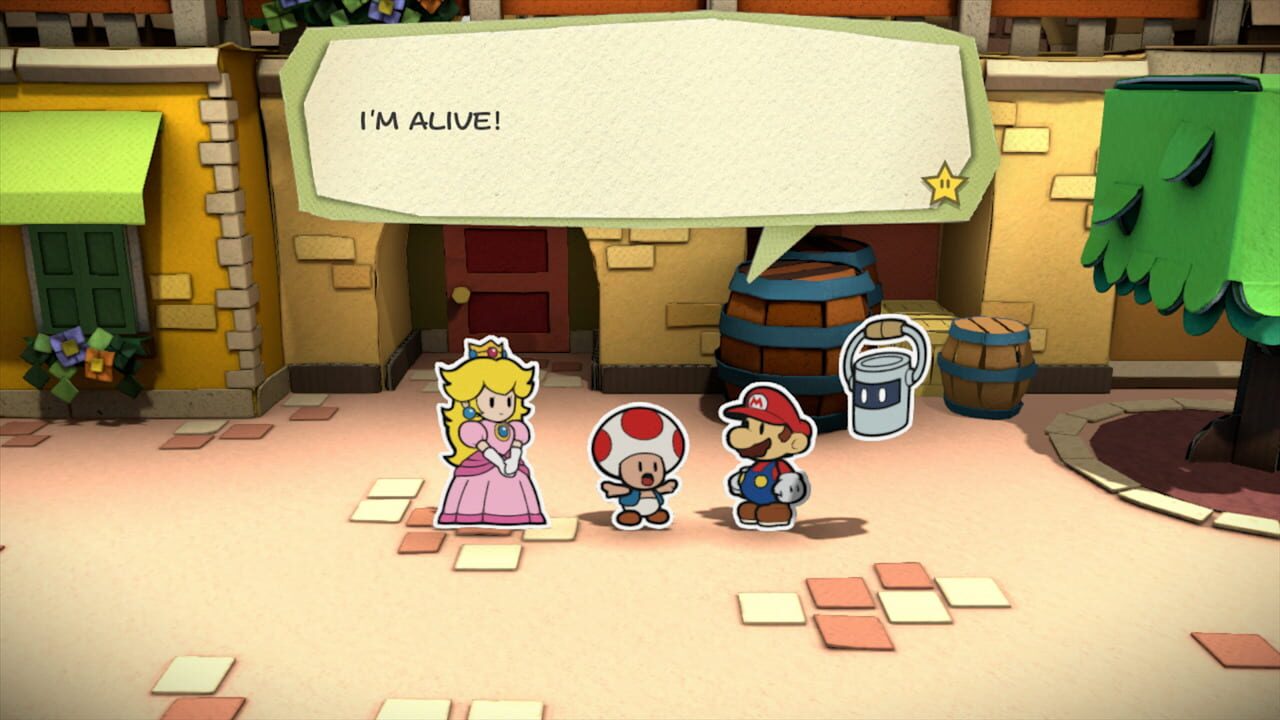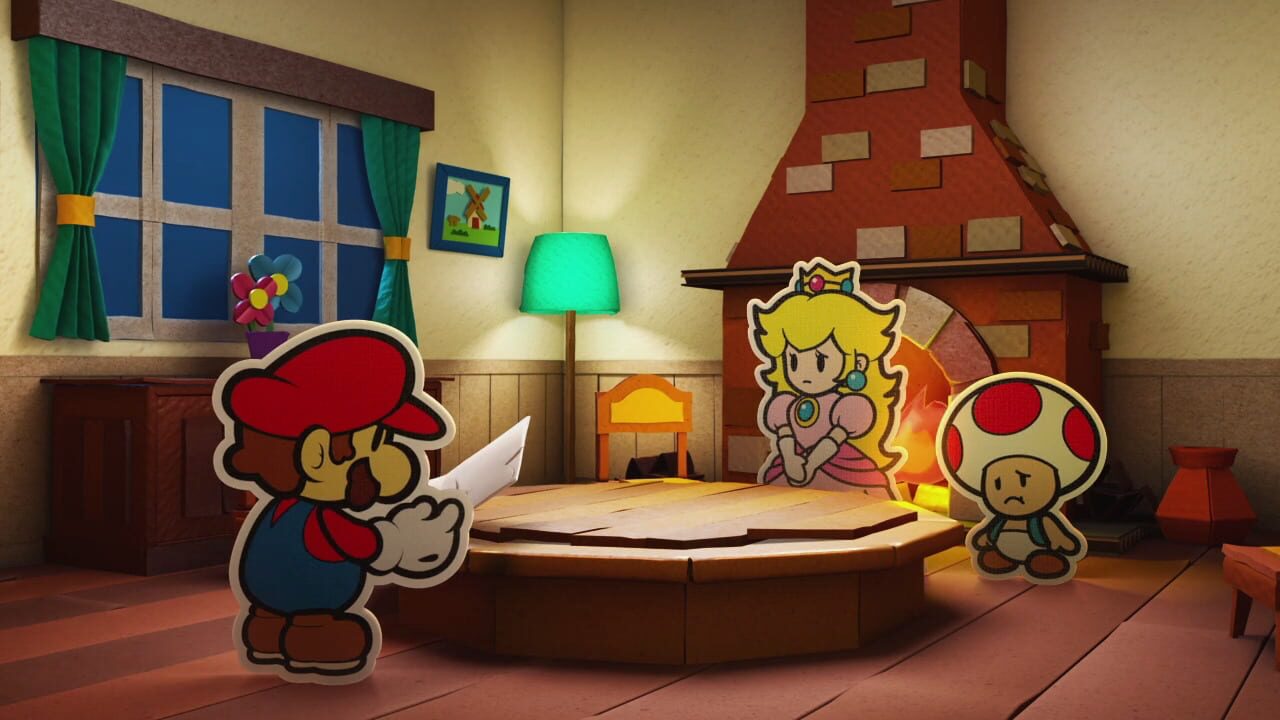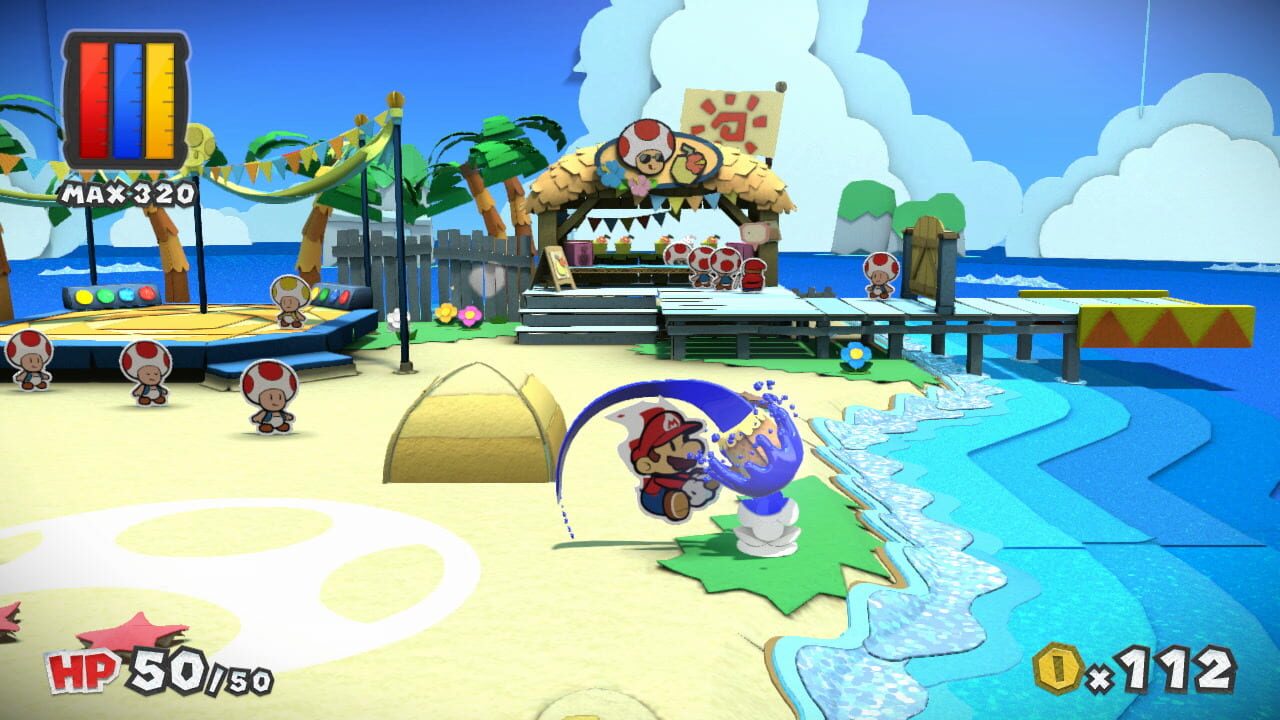 Videos
If screenshots are not enough, you can enjoy creative videos from Nintendo
Streams
But that's not all! We also carefully prepared the best strips from Paper Mario: Color Splash.
You may also like
If you like Paper Mario: Color Splash, but you're tired of it and want something new, you can try other games.