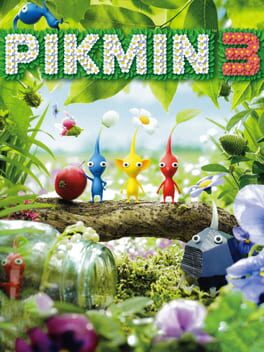 Pikmin 3
Publisher

Nintendo

Developer

Nintendo EAD Group No. 4

Release date

13 Jul 2013
Explore an alien world like no other in the third edition of Nintendo's strategic adventure series. In Pikmin 3, players take command of three explorers and a legion of adorable Pikmin in a fight for survival. By employing the unique abilities of these tiny Pikmin creatures, players will solve puzzles, battle dangerous predators, and recover food needed to save the explorers' depleted home planet.
see all / fold
| AGM score | 85% |
| --- | --- |
| IGN | 8.8 |
| GameSpot | 8 |
| Metacritic | 87 |
expand / fold
About Pikmin 3
Pikmin 3 is released by Nintendo in 13 Jul 2013. The game is designed by Nintendo EAD Group No. 4. Pikmin 3 is a typical representative of the Real Time Strategy (RTS) genre. Playing Pikmin 3 is a pleasure. It does not matter whether it is the first or a millionth hour in Real Time Strategy (RTS), there will always be room for something new and interesting. Thrilling levels and gameplay Pikmin 3 will not leave anyone indifferent. The complexity of gameplay increases with each new level and does not let any player get bored.
In addition to it in 13 Jul 2013 released games such as:
In addition to Pikmin 3, the representatives of Real Time Strategy (RTS) games also belong:
A complete list of games like Pikmin 3 can be found at AllGame here.
Pikmin 3 is versatile and does not stand still, but it is never too late to start playing. The game, like many Real Time Strategy (RTS) games has a full immersion in gaming. AllGame staff continues to play it.
Pikmin 3 is perfect for playing alone or with friends.
At AllGame you can find reviews on Pikmin 3, gameplay videos, screenshots of the game and other Real Time Strategy (RTS) representatives.
Pikmin 3 - Analysis
Author: Jaume Esteve
Date: 2020-07-30 23:36:30
A few years, perhaps too many, have passed since the second installment of Pikmin. When it became known that Pikmin 3, which we feared on more than one occasion for his life, was going to be a Wii U exclusive title, Nintendo was quick to explain why it was justified. The new hardware was ideal to carry out Shigeru Miyamoto's vision, they told us, and after testing it for several weeks we couldn't agree more.
The reasons are summarized in two points: the power of the machine and its HD graphics allow a quality leap both visually and artificially . But possibly the argument that has more weight is control. The appearance of the gamepad, or even the Pro controller, has been the best news for this new installment of Pikmin .
The game, in fact, was originally designed to be used together with the Wiimote , the fundamental piece that the last generation for Nintendo designed , but its control was somewhat cumbersome. Having to constantly point to the screen in a game that requires hours of dedication could be very difficult if, in an E3 demo of no more than 10 minutes, it already showed that it was a somewhat cumbersome control. Between the two analog sticks and the screen that allows us to have a view of the mapping at all times while giving instructions to our characters, the choice of Wii U has not been a toast in the sun because it is and is demonstrated as an appropriate step to achieve the best possible experience for the game.
Although possibly the most striking aspect is the graphic. Pikmin 3 is the first Wii U first-party title that shows considerable ambition for what you want to show on screen and how you want to show it. The stages have a very grateful level of detail and the feeling you have left to try it is that high definition feels like a glove to the title. Without pretending to push the limits of what we have seen so far, Nintendo had to take that step yes or yes to, at least, compete on a certain level playing field against its rivals. Seen in the past E3 , Pikmin 3 has nothing to envy anyone being aware of what their claims are.
The first great difference of Pikmin 3 compared to its predecessors lies in the protagonist. Olimar and Louie disappear, although not entirely, and give way to a trio of explorers (Captain Charlie , Alph and Brittany ) who represent a jump in the playable proposal of the second installment of the franchise. When the time comes, we will be able to control up to three different characters, each with their army of pikmins, with the possibilities that this entails when carrying out several tasks at the same time.
The story will be more or less familiar to us. In the year 20XX, the planet Koppai has run out of resources after excessive growth and its inhabitants are on a desperate search for food that will allow them to survive until they find a small planet, PNF-404 , which has everything necessary to meet your needs. It is there where our protagonists embark who, before arriving, will suffer an accident that will keep them apart.
Screenshots
Screenshots will help you evaluate the graphics and gameplay of Pikmin 3.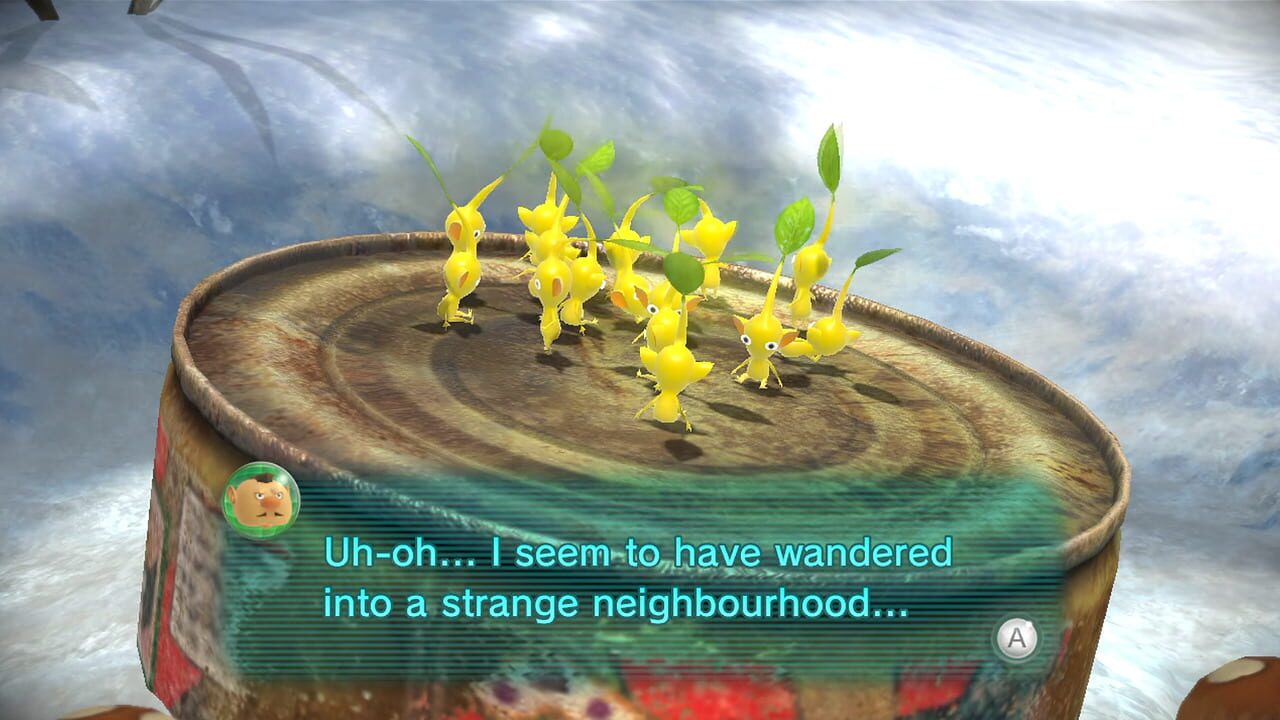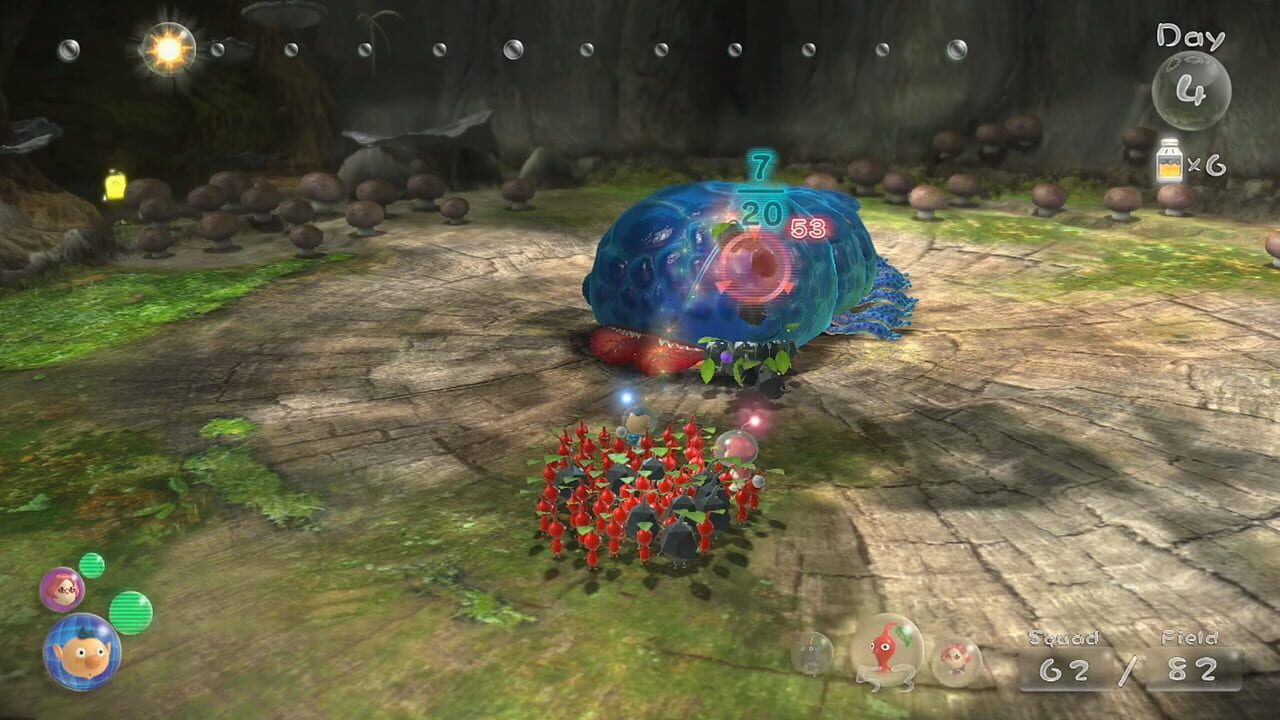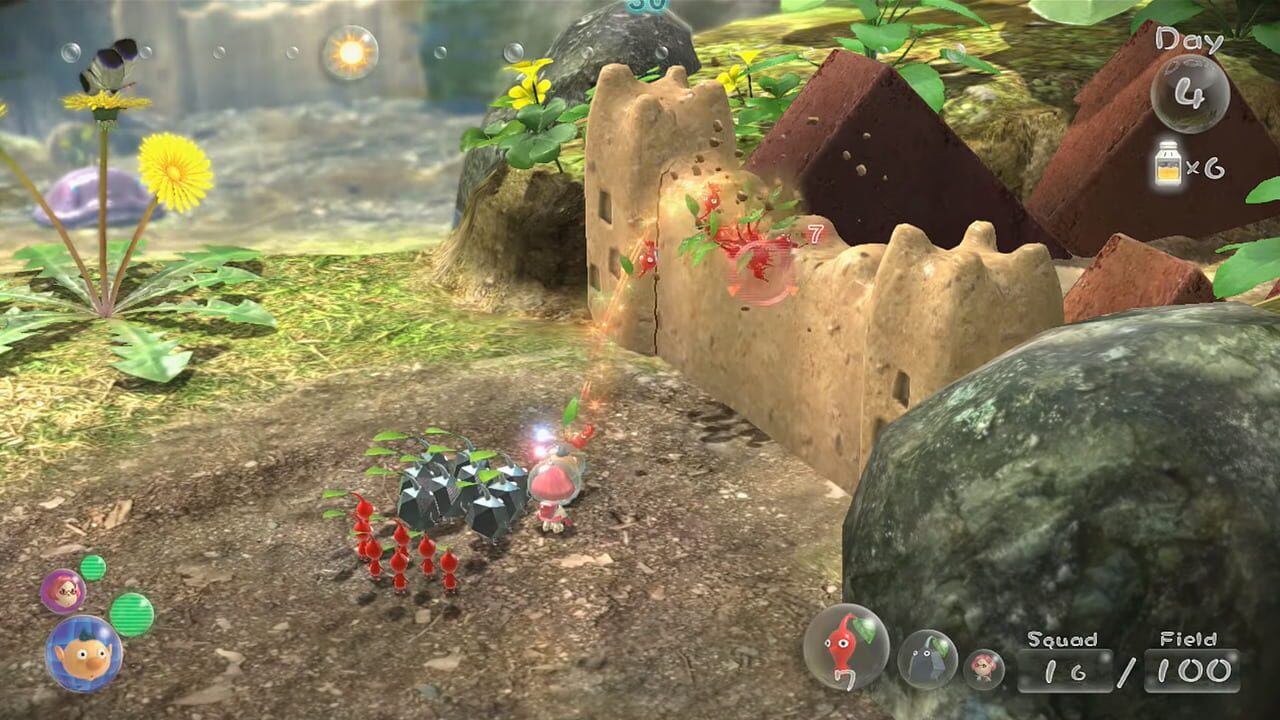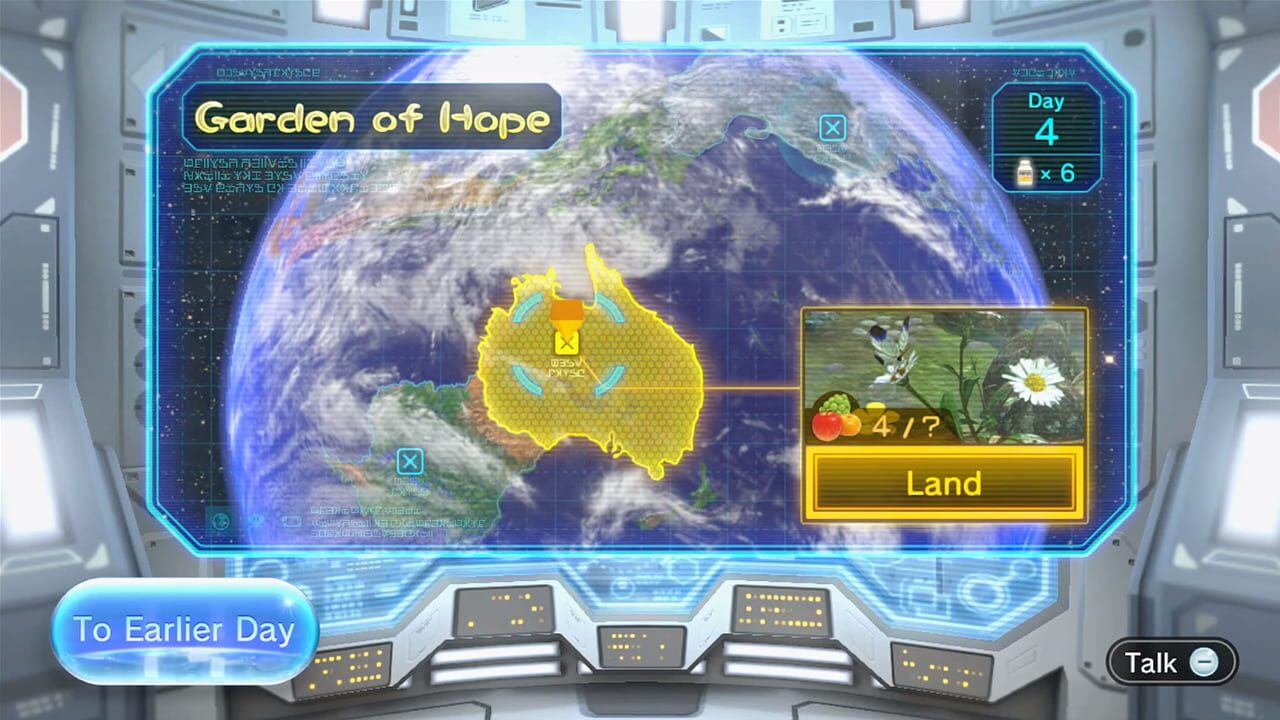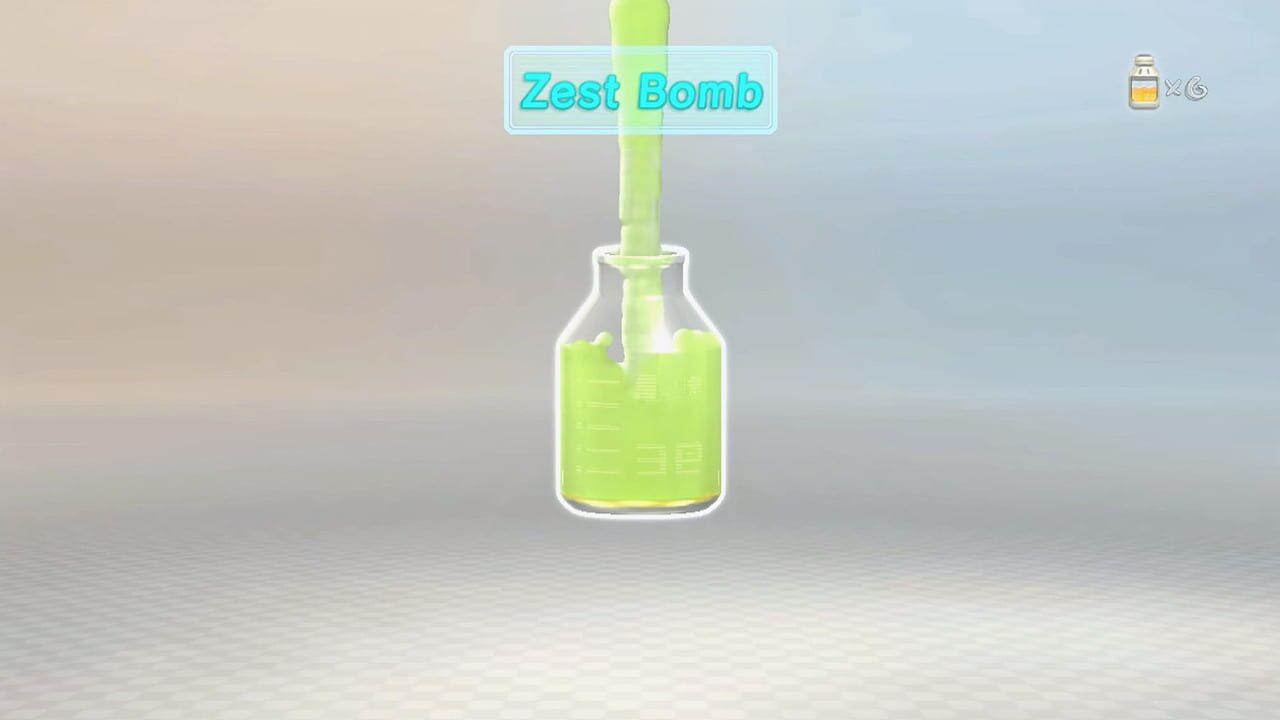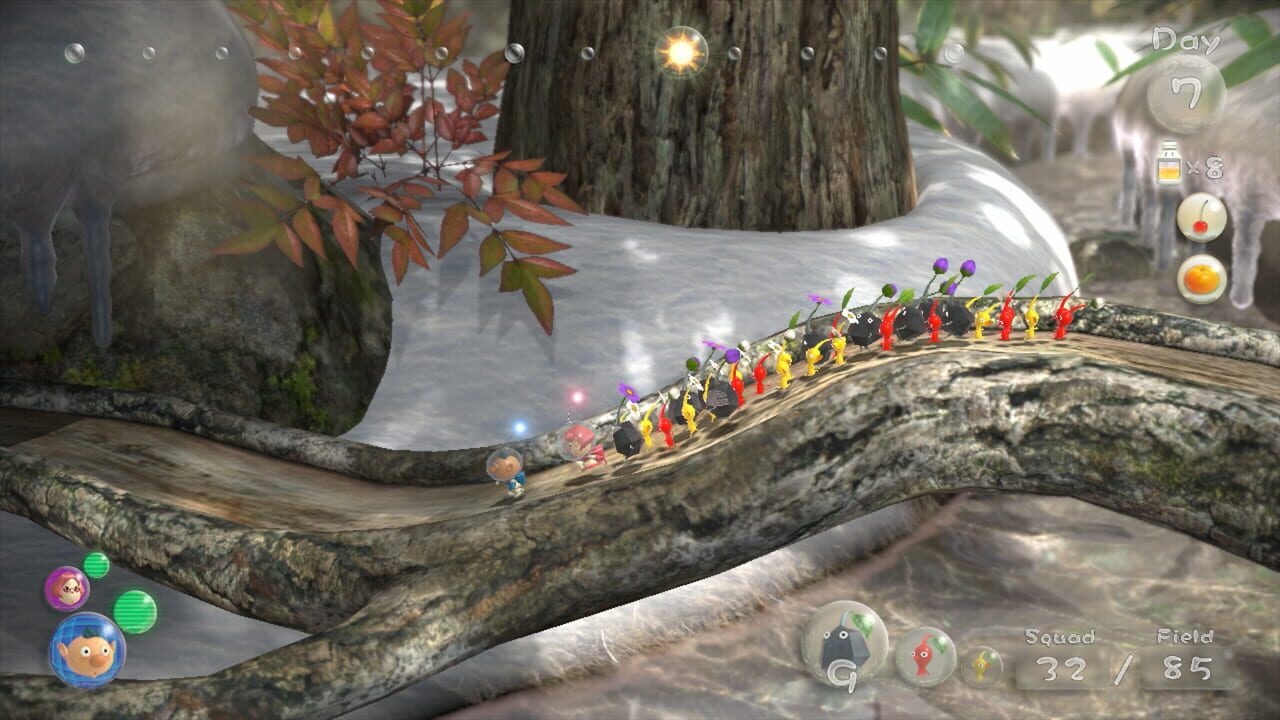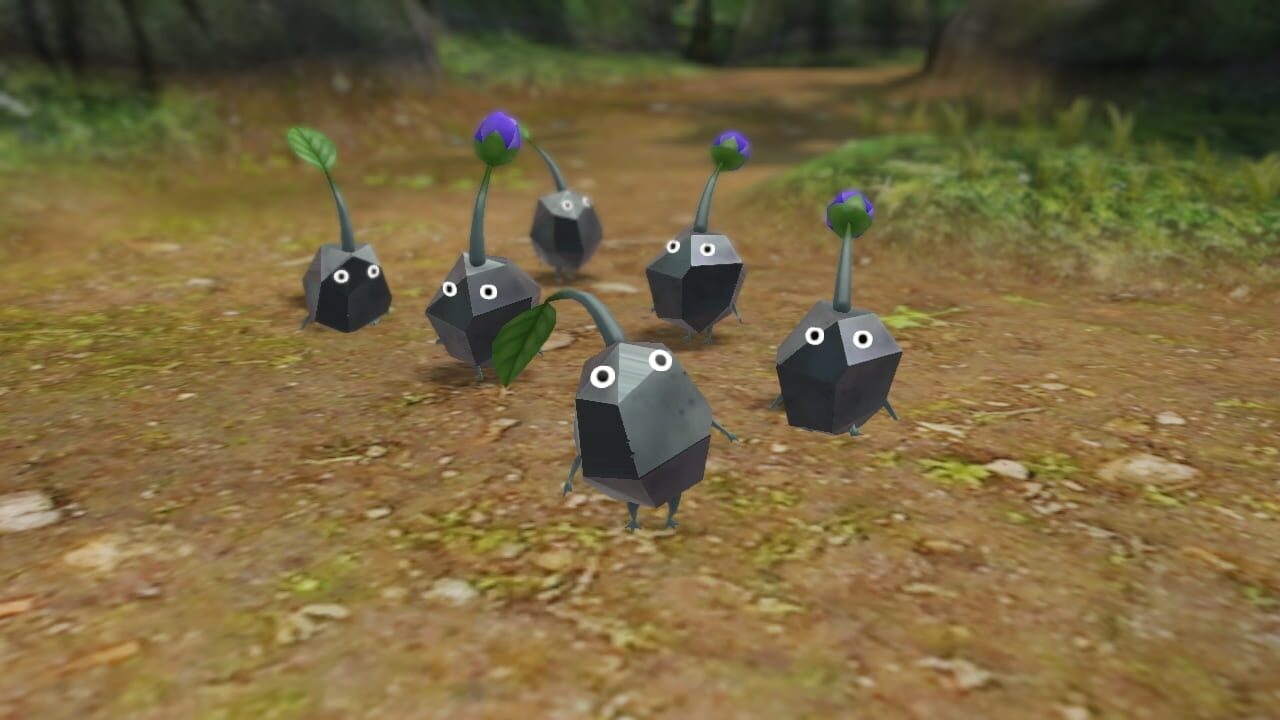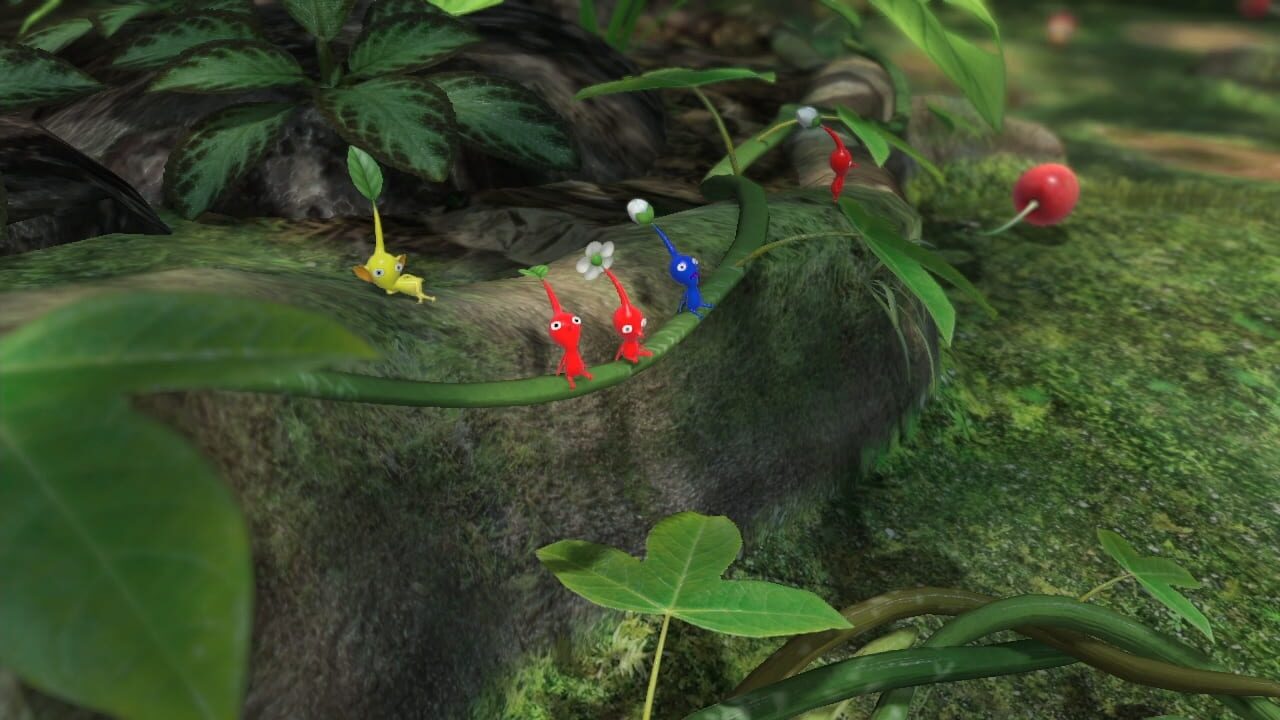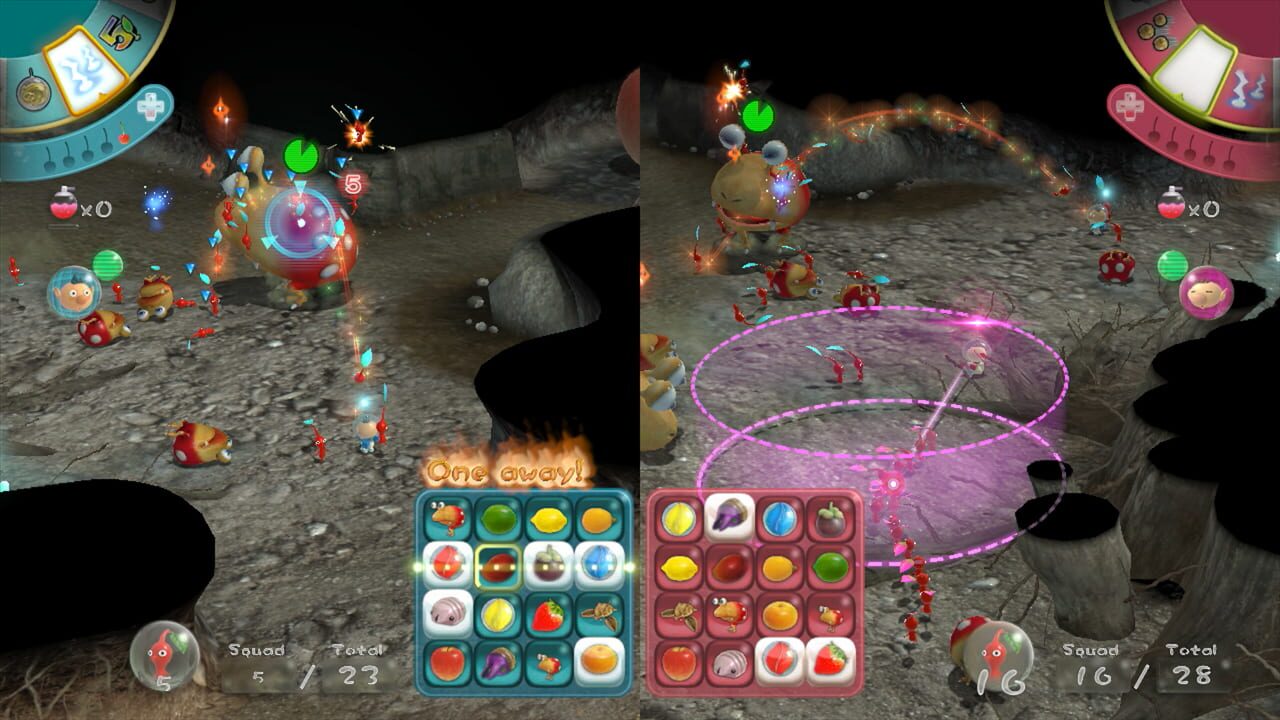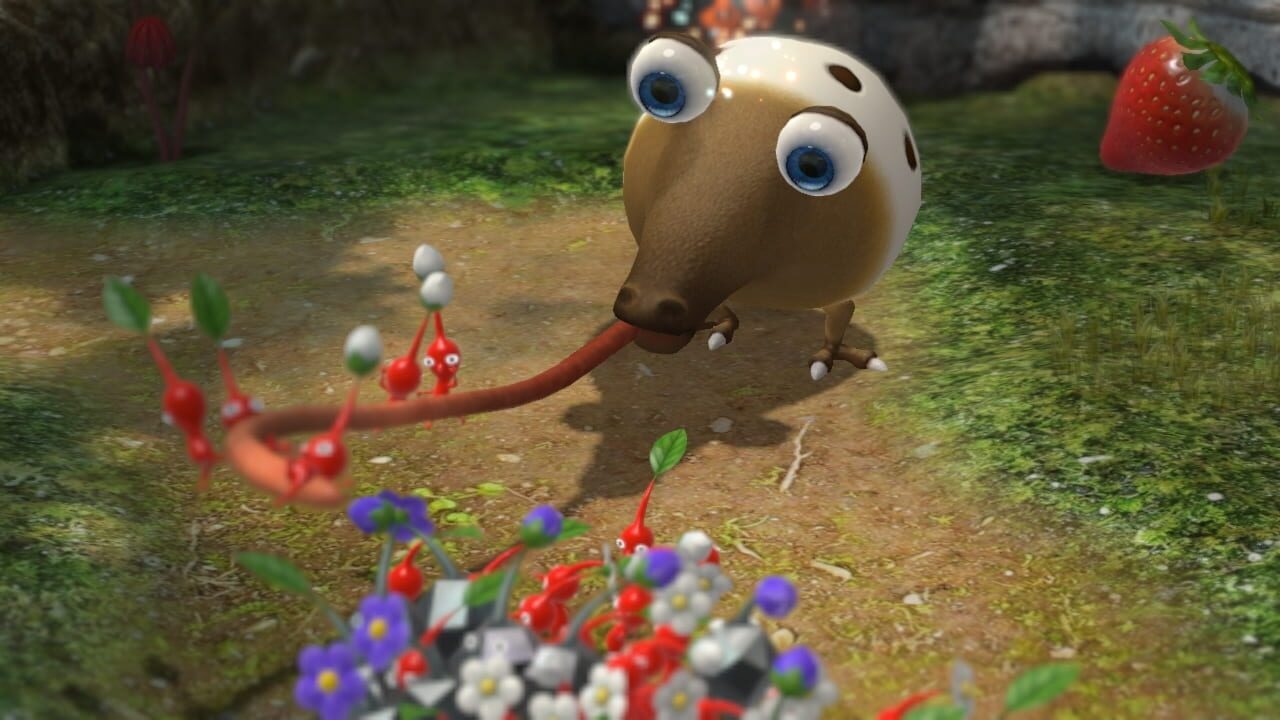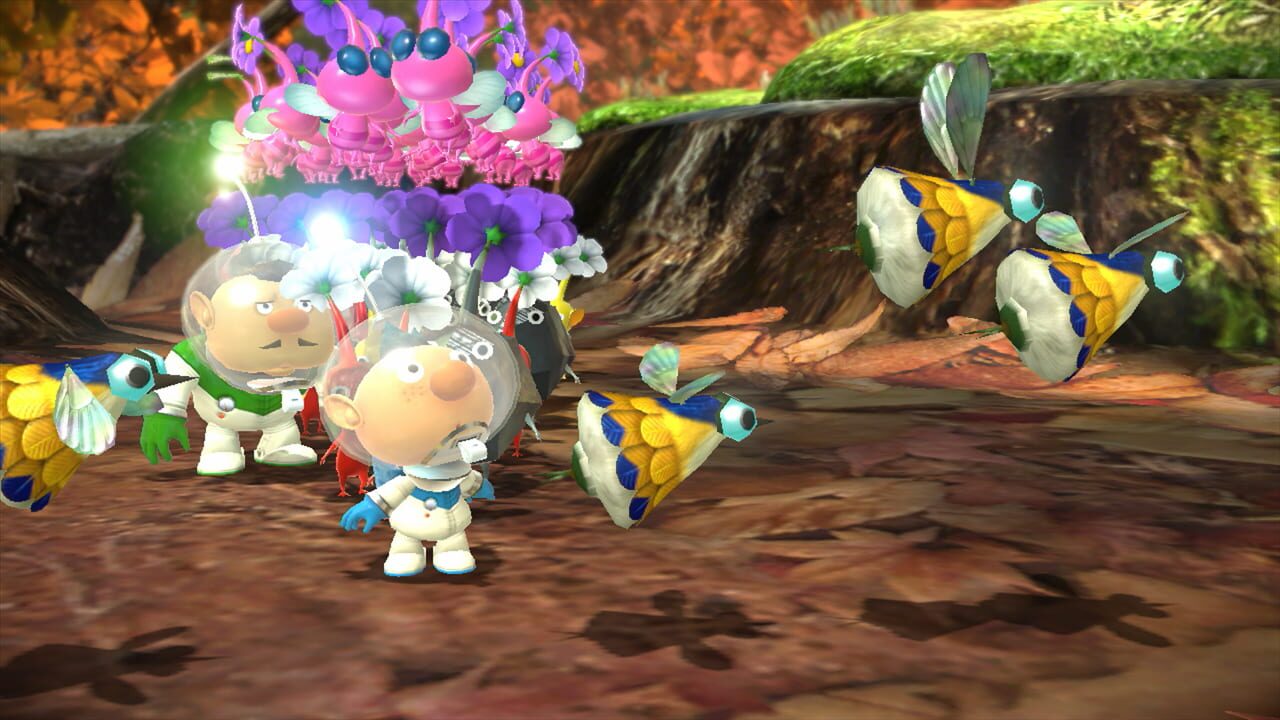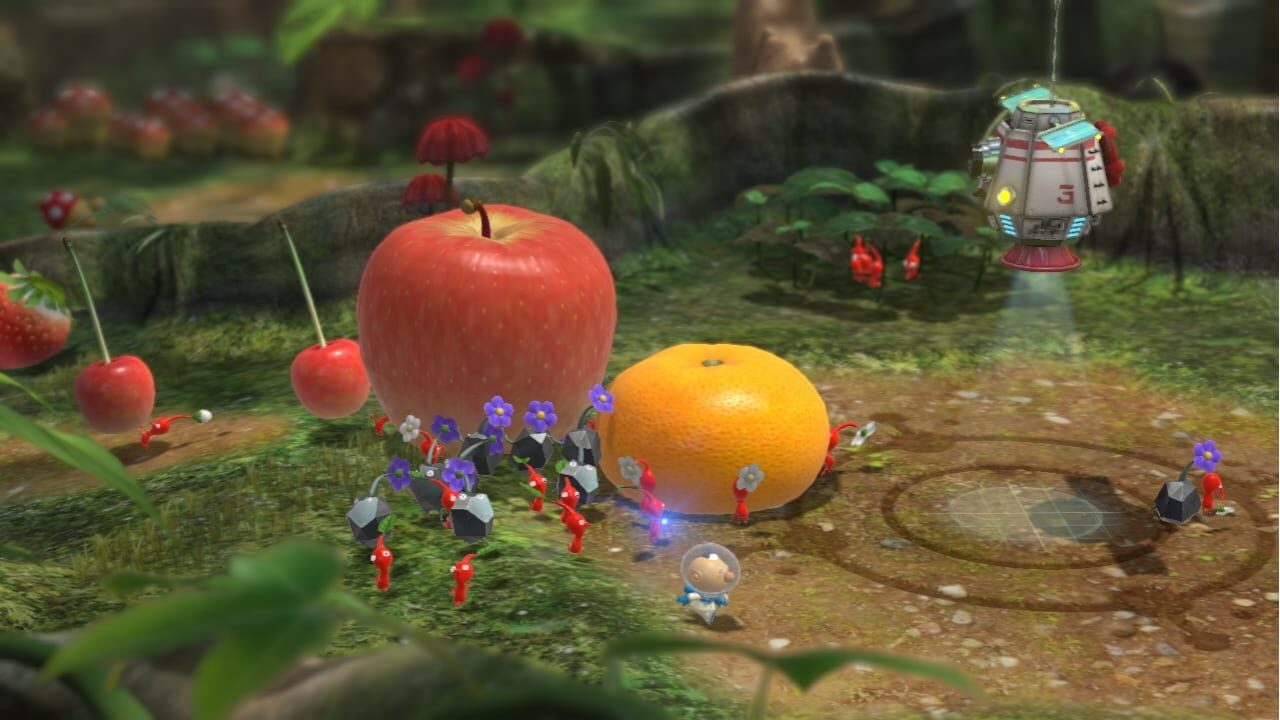 Videos
If screenshots are not enough, you can enjoy creative videos from Nintendo
You may also like
If you like Pikmin 3, but you're tired of it and want something new, you can try other games.