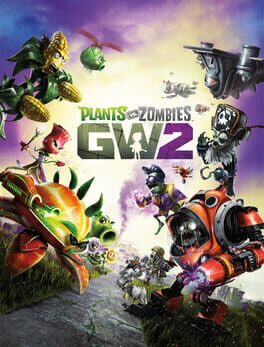 Plants vs Zombies: Garden Warfare 2
Publisher

Electronic Arts

Developer

PopCap

Release date

23 Feb 2016
The battle for suburbia grows to crazy new heights in Plants vs. Zombies Garden Warfare 2! In this hilarious, action-packed shooter, zombie leader Dr. Zomboss has strengthened his horde and rebuilt suburbia as a zombie utopia. But hope remains, because for the first time the plants are taking the offensive in an all-out attack to reclaim their turf. Play as the plants in the all-new 24-player Herbal Assault mode, or choose your side in 4-player co-op or Solo Play!
see all / fold
| AGM score | 82% |
| --- | --- |
| IGN | 8.2 |
| GameSpot | 0 |
| Metacritic | 81 |
expand / fold
About Plants vs Zombies: Garden Warfare 2
Plants vs Zombies: Garden Warfare 2 is released by Electronic Arts in 23 Feb 2016. The game is designed by PopCap. Plants vs Zombies: Garden Warfare 2 is a typical representative of the Shooter genre. Playing Plants vs Zombies: Garden Warfare 2 is a pleasure. It does not matter whether it is the first or a millionth hour in Shooter, there will always be room for something new and interesting. Thrilling levels and gameplay Plants vs Zombies: Garden Warfare 2 will not leave anyone indifferent. The complexity of gameplay increases with each new level and does not let any player get bored.
In addition to it in 23 Feb 2016 released games such as:
In addition to Plants vs Zombies: Garden Warfare 2, the representatives of Shooter games also belong:
A complete list of games like Plants vs Zombies: Garden Warfare 2 can be found at AllGame here.
Plants vs Zombies: Garden Warfare 2 is versatile and does not stand still, but it is never too late to start playing. The game, like many Shooter games has a full immersion in gaming. AllGame staff continues to play it.
Plants vs Zombies: Garden Warfare 2 is perfect for playing alone or with friends.
At AllGame you can find reviews on Plants vs Zombies: Garden Warfare 2, gameplay videos, screenshots of the game and other Shooter representatives.
Plants vs. Zombies: Garden Warfare 2 - Análisis
Author: Juan García
Date: 2020-07-31 00:18:53
Popcap Games seeks to repeat success with Plants vs. Zombies: Garden Warfare 2 with a continuation that follows the patterns set by the first installment of this sub-series of team action. It's funny how Plants vs. has evolved Zombies, leaving aside its mobile origin somewhat to offer us its most hardcore face on desktop consoles. We are facing a title that, of course, confronts the two irreconcilable sides of this series, vegetables against the undead, in a fierce fight in which each class of soldier has their own characteristics and abilities, in true Team Fortress style.
As we said at the beginning, this pattern is precisely the one that marked the first Garden Warfare, which surprised us with the strength of its proposal, but which came cut in content (and price) when it was originally released as a temporary exclusive for Xbox One and Xbox 360 Then came the free expansions of game modes and maps, in addition to the other versions. From the first moment we liked his approach to action in the third person, with a strategic and almost cooperative approach that, in addition, did not lose his good sense of humor at any time. So it is good news that the original essence has been respected in Plants vs. Zombies: Garden Warfare 2, a title that cares about making a 'bigger, better' manual.
Popcap Games has wanted to listen to the gaming community, and has acted on it by modifying and adding where it was asked to now a couple of years ago. In this way, there are more maps, more character classes, greater configuration possibilities, a change in the progression of each floor, more game modes, single player options and improved split screen ... All while maintaining the bases of the original game, making Plants vs. Zombies: Garden Warfare 2 produces the feeling of being old and new at the same time. Some member of the editorial staff has even dared to say that this title seems like an extension that has gone from the mother to the developer, until obtaining its own entity, due to the volume of news it includes.
Of course, this is a misconception, since what remains are only its characteristic visual style, which has now been revamped to offer a higher level of detail (things of not having to work in the previous generation of consoles) , the sense of humor overflowing house brand, and the classes of the original game (and its variants, which can be imported if we play the first installment) for both sides in contention. This means that when we see our beloved sunflower on the screen, with the same skills and appearance as in Garden Warfare, fighting with the same scientist from the first installment, we have deja vu. Fortunately this is only a passing impression, since with the six new classes with 5 different variants, plus the eight pre-existing ones, with a total of 10 variants (5 old and 5 new, for a total of 110 plant variants and zombies), the possibilities shoot up, multiplying the fun.
It is worth that sometimes the variants only add an elemental damage or a specific characteristic, but they serve to add new elements to the peculiar game of rock-paper-scissors of action games whose characters are separated into classes with complementary abilities. There are ranged specialists, tanks capable of withstanding tons of damage and attracting attention, support characters, plants and more skilled zombies in melee ... In general, it can be said that the variety of combat situations is at hand. agenda in Plants vs. Zombies: Garden Warfare 2, being at the discretion of the players to get together and act coordinated, as a title of this type requires. It is another type of action, more leisurely and strategic than that of, for example, Call of Duty or even Battlefield.
That is precisely one of the advantages of the title that concerns us, proposing something different, and also radiant with its own personality and good humor. On the one hand, we have the depth of his proposal, which requires us to know each of the characters and, in addition, use them with mastery. On the other hand, his exultant sense of humor that makes us joke every confrontation, although the plants and zombies on screen take it very seriously. On the other hand, both the controls and the possibilities within our reach are accessible and logical, only needing a few seconds to gain control of each of the combatants, with an extension necessary to know what each of the three unique abilities of each one does. competing specimen.
Screenshots
Screenshots will help you evaluate the graphics and gameplay of Plants vs Zombies: Garden Warfare 2.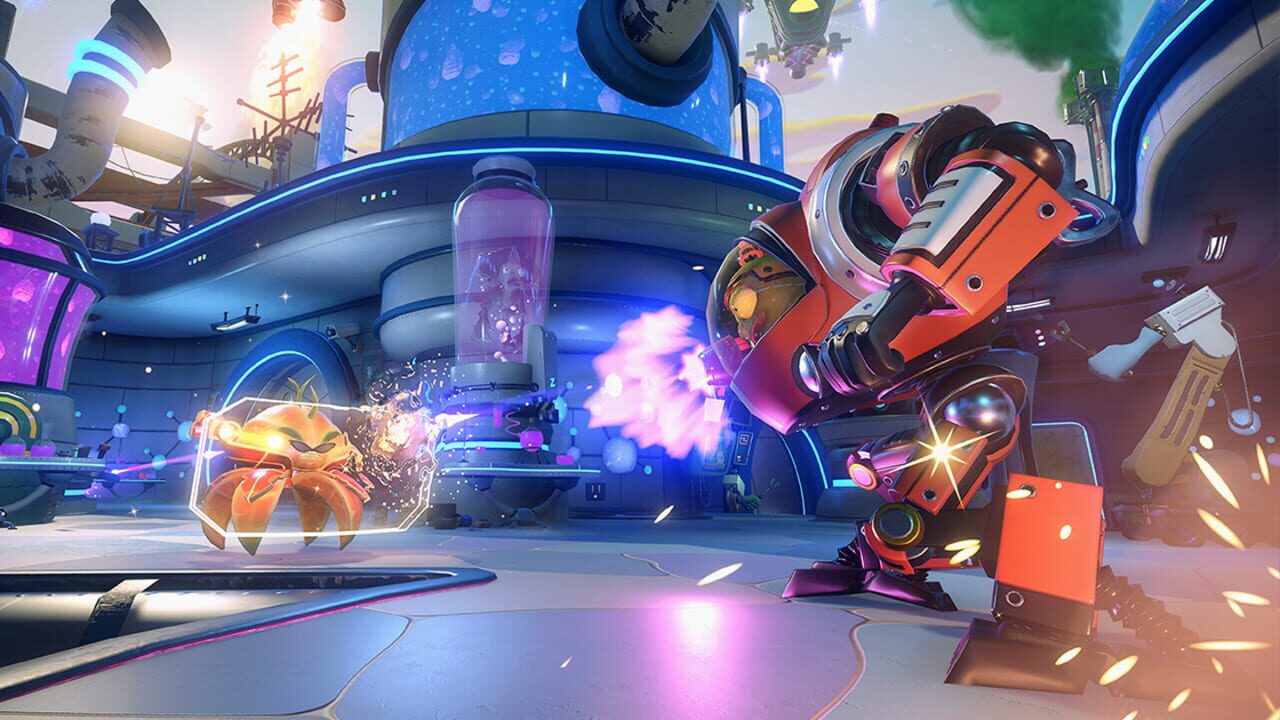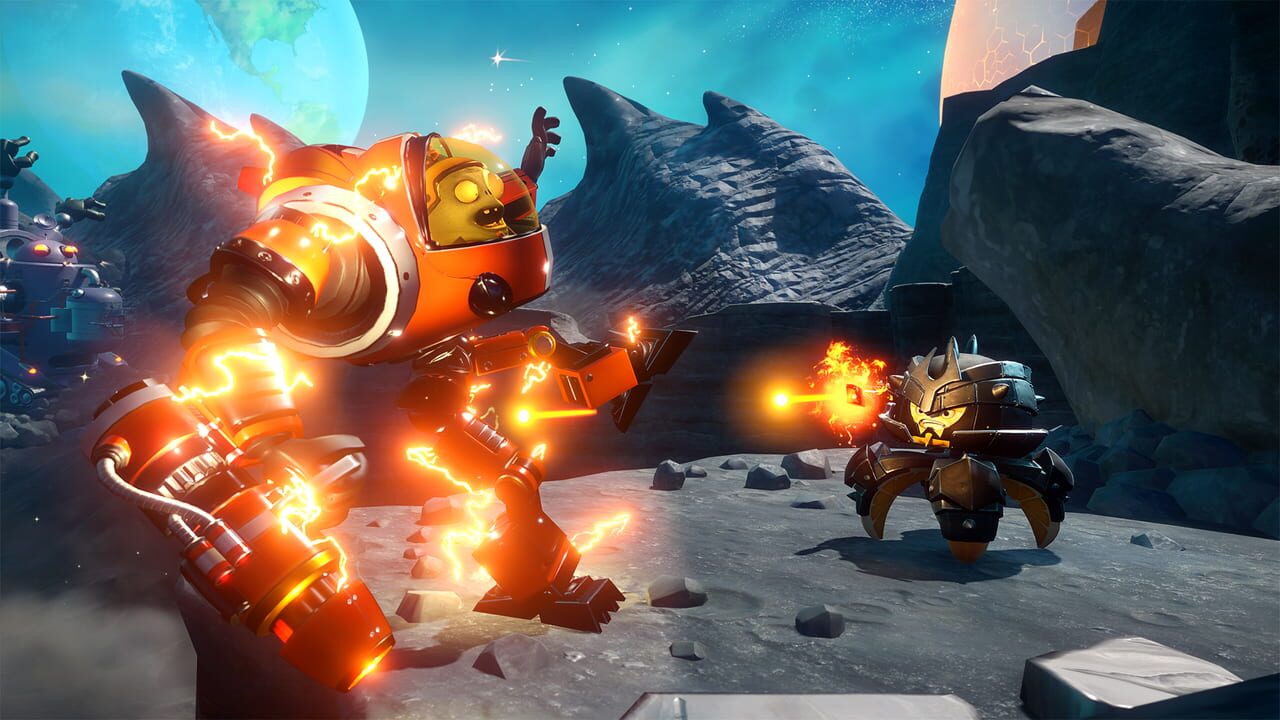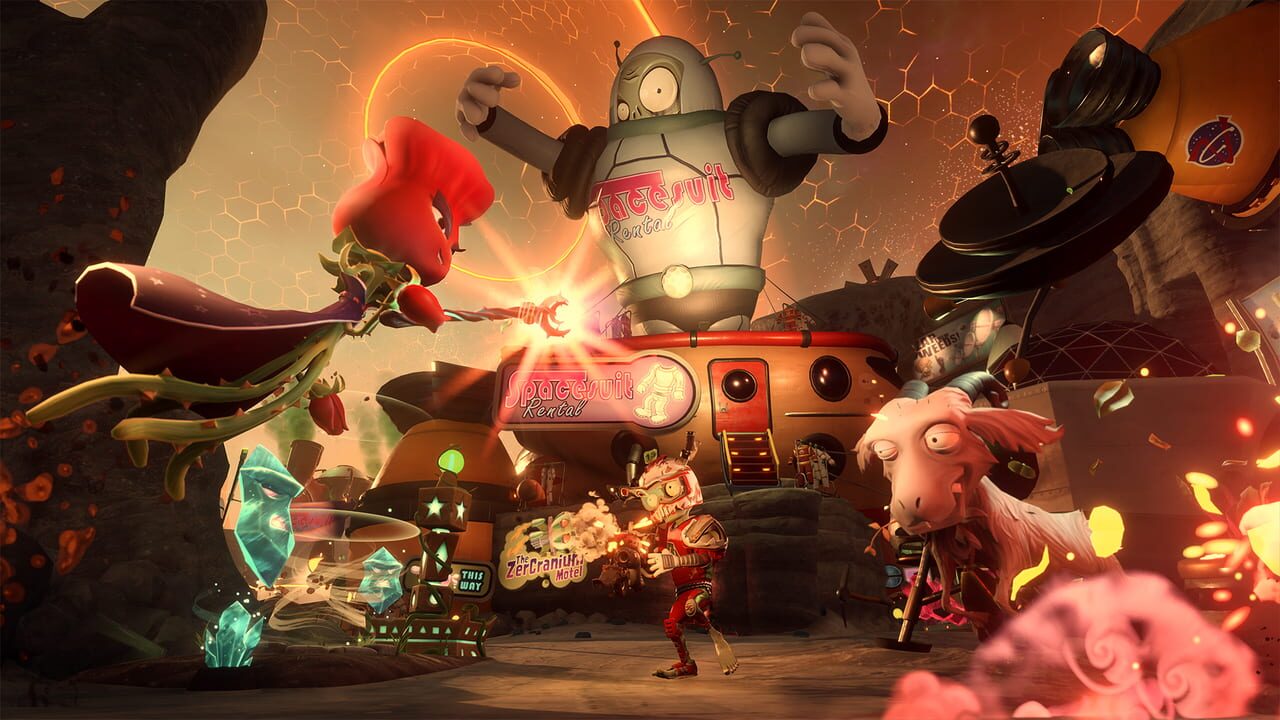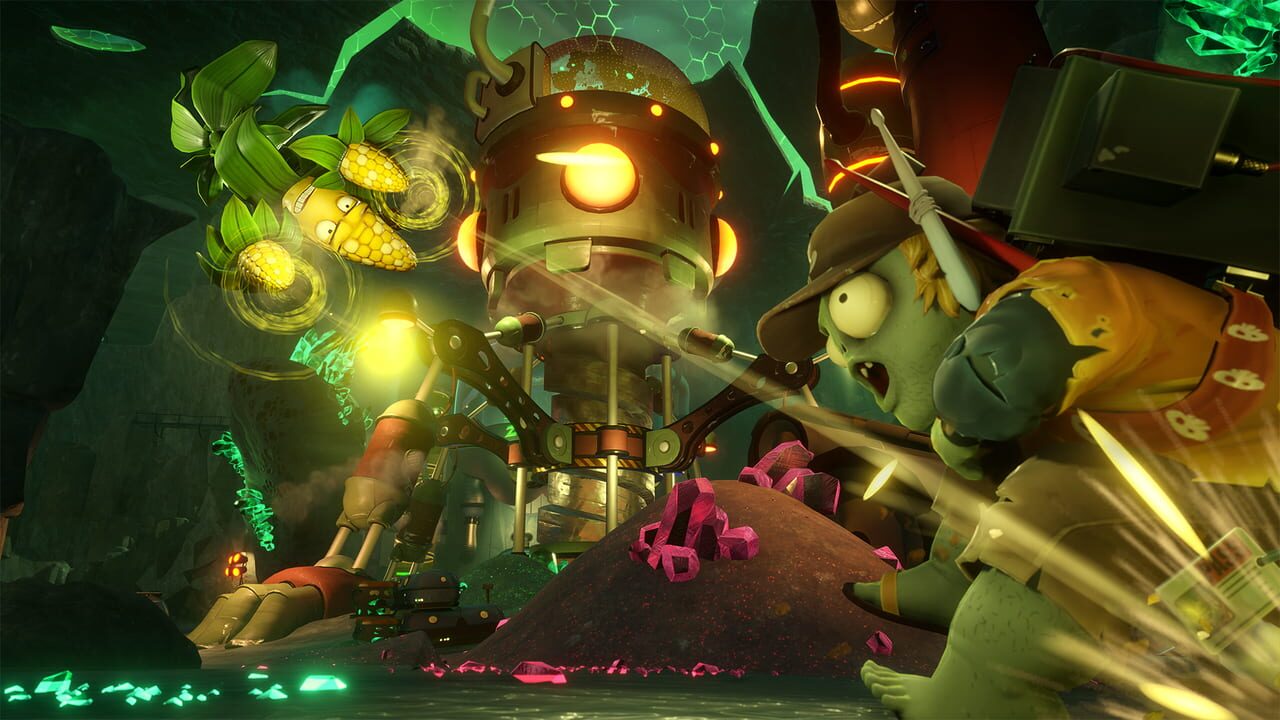 Videos
If screenshots are not enough, you can enjoy creative videos from Electronic Arts
You may also like
If you like Plants vs Zombies: Garden Warfare 2, but you're tired of it and want something new, you can try other games.