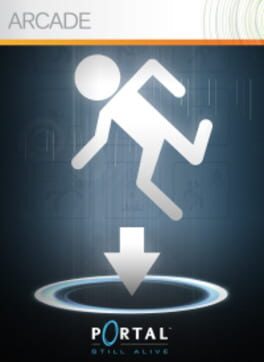 Portal: Still Alive
Publisher

Valve Corporation

Developer

Valve Corporation

Release date

23 Jun 2006
Portal: Still Alive is a retooled version of the original smash hit first-person puzzle game, with additional levels and challenges. As unwilling test subjects in a sinister laboratory, players must break the laws of physics using 'portal' technology to solve puzzles and survive. Featuring a darkly comic story that weaves adventure with brain-bending puzzles; 'Portal: Still Alive' also introduces 14 brand new bonus puzzles to challenge even the most skilled test subjects. Players can also get a glimpse into the making of 'Portal: Still Alive' with commentary from the developers.
see all / fold
| AGM score | 88% |
| --- | --- |
| GameSpot | 8.5 |
| Metacritic | 90 |
expand / fold
About Portal: Still Alive
Portal: Still Alive is released by Valve Corporation in 23 Jun 2006. The game is designed by Valve Corporation. Portal: Still Alive is a typical representative of the Puzzle genre. Playing Portal: Still Alive is a pleasure. It does not matter whether it is the first or a millionth hour in Puzzle, there will always be room for something new and interesting. Thrilling levels and gameplay Portal: Still Alive will not leave anyone indifferent. The complexity of gameplay increases with each new level and does not let any player get bored.
In addition to it in 23 Jun 2006 released games such as:
In addition to Portal: Still Alive, the representatives of Puzzle games also belong:
A complete list of games like Portal: Still Alive can be found at AllGame here.
Portal: Still Alive is versatile and does not stand still, but it is never too late to start playing. The game, like many Puzzle games has a full immersion in gaming. AllGame staff continues to play it.
Portal: Still Alive is perfect for playing alone or with friends.
At AllGame you can find reviews on Portal: Still Alive, gameplay videos, screenshots of the game and other Puzzle representatives.
Portal - game review
Date: 2007-10-24 05:51:00
The review was based on the PC version.
Let's be honest: The portal was never intended to be the most important component of The Orange Box . And hardly anyone thought that he would be so good. Before the release of the set, he was seen rather as a curiosity, thrown by Valve a little casually into one of the corners of the Orange Box, whose content was to tempt primarily with two additions to the iconic (usually used epithet in this case is most justified) Half-Life 2 . Team Fortress 2 was already created for a bigger hit, which in the end aroused slightly less interest and emotions than a "freak" based on the idea first used in an independent student game. Meanwhile, this freak turned out to be a surprisingly good and fresh conceptually production, wonderfully demanding and perversely funny at the same time, which combines in a neat, though risky whole, such seemingly distant genres as FPS and a puzzle game and to which the rare genre term "first person puzzle. "
The game throws us right in the middle of events. We wake up in an unknown place, and our task is to get out of it, slowly getting to know the environment and the rules that govern it - a known storyline often used in games, thanks to which, avoiding immersion-tutorials and instructions together with the hero (in this case the heroine) we learn naturally move gradually and act in unfamiliar surroundings over the course of the game. In the Portal, from the very beginning, we have been accompanied by a computer female voice that guides us through the next stages, instructs, instructs, but also threatens, deceives, teases, and even asks for forgiveness - as it turns out over time, this voice hides extremely intriguing "personality". But more on that later.
We quickly get a weapon (or rather a device, because it doesn't defend us against anything) called Aperture Science Handheld Portal Device, which is a portable device for creating the title portals. This gem has already been hailed as the most innovative and exciting concept that has happened to FPS games since Gordon Freeman was equipped with a gravity gun. ASHPD also has its main properties (it allows lifting and moving physical objects, although not throwing them), but its basic function is, let's say, creating portals. The function should be added, the correct and skillful use of which is the basis for completing the game.
How exactly does the device work? By shooting it with a flat surface we open the gate that is an entrance or exit (these terms are relative and interchangeable here) - by shooting again at another surface, we open another gate, thus creating a physical connection between two different points in space that we can pass through alone or move various objects. Only two portals can exist (one of them is blue, the other orange; colors are selected by clicking the left or right mouse button) and if we shoot again, the previously created portal of the same color will disappear. In other words, when we place one portal on one wall and the other on the other, entering the first one will leave the other. If they are opposite walls, we will even be able to see ourselves, which is an interesting and quite strange experience.
Nineteen levels ahead of us (plus the ending), each of which offers various tasks related to the mechanics of portals. For example, sometimes you have to jump into a portal created in the floor, so that the force of gravity throws us out of the portal in the wall, then fall into the first portal and fall out of the second one reaching even greater speed, thanks to which you get to the other side of the abyss. At other times, we are forced to open the portal in the ceiling to throw a cube through it, which by its weight will activate the mechanism that opens the door to the next board or crushes the laser cannon. In turn, sometimes getting out of a given room requires us to quickly create a sequence of pairs of portals, through which a constantly luminous energy ball will be moving in succession able to hit the switch at the end of the road moving the platform platform, which will transport us safely over the toxic liquid tank . In short, we will not be bored.
We are able to pass the first dozen or so levels with momentum in one or two hours - it does not mean that they are too easy, but despite all the tasks before us can be completed quite quickly using elegant, logical solutions. In the last few boards, the level of difficulty suddenly jumps up and increases, until the long finale, which can take us to a third of the current time of the game. In total, the Portal provides three to six hours of fun, depending on our style of action, playing experience and, well, speed of thinking. It is not much, just in time for a lazy Sunday afternoon or sleepless night / After all, at the end we feel a bit of insufficiency - we are just starting to get started! It can be partly satisfied thanks to two additional modes that unlock after completing the main game: Challenges, in which we get to known rooms again, and our task is to get out of them in the shortest possible time, using the least number of portals or making the least steps and Advanced Rooms where some levels have been made more difficult by adding new obstacles and threats. Thirsty for knowledge about the backstage of the game can also listen to interesting comments from developers from Valve launched using icons located in different places of the next levels.
Despite the fact that the Portal is a logical game, it also has a plot, but it is a plot of the kind whose details we have to guess ourselves based on the premises and clues arranged here and there in the world of the game and the mysterious statements of independent characters - in this case the already artificial intelligence operating on a woman's voice. GLaDOS comments, because this is what this extraordinary AI is called, are sometimes factual, at other times quite bizarre, but almost always filled with specific, absurd humor (encouraging us, for example, to efforts, promising a cake reward waiting at the end of the last level, a moment later apologize for the death tests he gives us.) During the end credits GLaDOS will even sing to us a song whose words and performance are able to amuse us to tears, while giving a lot to think about.
The whole takes place in a futuristic research center, the purpose and profile of activity which remains a mystery to us, at least until. From the beginning, we only know that the action takes place in the building of the Aperture Science corporation, which was mentioned, among others, in Episode Two. In general, fans of the flagship Valve series have plenty of opportunities to think about how the Portal's plot fits into the main story presented in Half-Life. But even if we treat the Portal independently of the rest of the cycle, there will also be questions and hazards. Who is the heroine we play as? Where have other people gone? What happened in the Aperture building and what is our share in it? What is the purpose of experimenting with portals? Interpretation possibilities are many, and guesses fuel the residual information provided by Valve on the fictional website ApertureScience.com (the password and login can be found in the game or - for the lazy version - search the web). This does not mean, of course, that we can not treat the Portal completely absent-mindedly as a puzzle game without any overtones - and have fun as well.
Is the Portal a flawless game? Of course not. For many players, the downside will be the aforementioned relatively short gameplay time, especially if they purchased the game separately via Steam. On the other hand, for titles that provide several hours of intense, even one-time fun, there is also a place among extensive, many hours of production that they absorb for many days or weeks. On the other hand, which may raise some legitimate doubts, the same combination of two such different genres as FPS and a puzzle game, which may not necessarily suit all their fans. Lovers of riddles and puzzles, unaccustomed to the need for quick action, may feel frustrated not being able to timely perform a number of activities that require dexterity and precision - especially since they will perfectly know what and how to do. In turn, fans of action games, who just blew up bridges in Team Fortress 2 , may feel uncomfortable in the world of the Portal for some time - how is this for me, if I can't break it? Still, I am convinced that most players will easily forget their habits and will love to immerse themselves in the fascinating and original world created in the Valve studio.
Who would have thought that the concept used for the first time two years ago in a free production of a group of students would become the basis for the title of a dignified representative of one of the best gaming sets in history, and its creators will get a position in a company so distinguished for the electronic entertainment industry? This turn of things gives the lie to the widespread belief that fresh ideas are no longer in the game industry. The more optimistic is the assurance of boss Valve Gabe Newell that his studio has so far only touched the surface of the potential of portal mechanics. We are waiting for more.
Marzena "Louvette" Falkowska
PROS
MINUSES
Screenshots
Screenshots will help you evaluate the graphics and gameplay of Portal: Still Alive.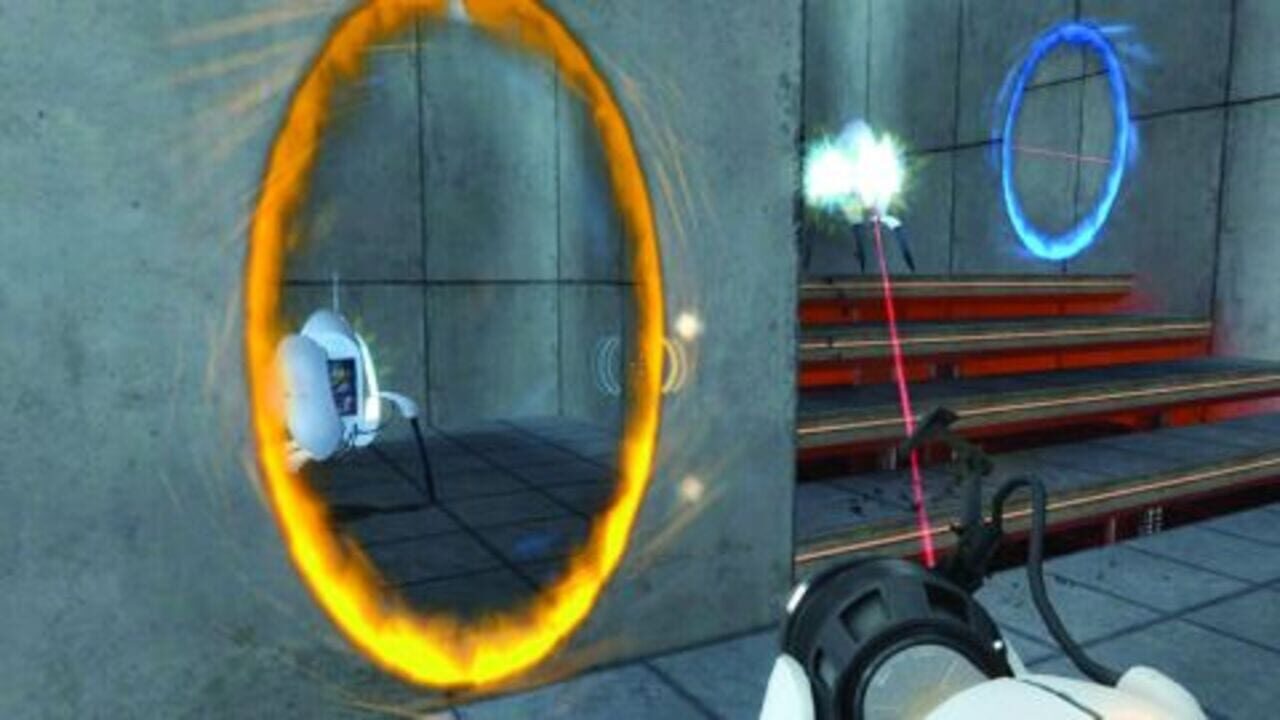 Videos
If screenshots are not enough, you can enjoy creative videos from Valve Corporation
No videos
You may also like
If you like Portal: Still Alive, but you're tired of it and want something new, you can try other games.