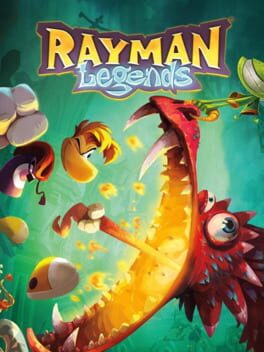 Rayman Legends
Publisher

Ubisoft Entertainment

Developer

Ubisoft Montpellier

Release date

30 Aug 2013
Michel Ancel, maker of Rayman®, Beyond Good & Evil® and Raving Rabbids® brings his imaginative innovativeness once more into play. With further enhancements to the UbiArt motor, far better designs and lighting impacts would now be able to be displayed.Rayman, Barbara, Globox, and the adolescents meander through the charmed woods when they find a puzzling tent loaded up with various entrancing works of art. At the point when you look nearer, you notice that each image appears to recount to the narrative of a baffling world. After looking into it further of a work of art portraying a medieval nation, they are out of nowhere sucked into the fine art and the experience starts. The posse needs to run, hop and battle through various universes to spare themselves and the world and to uncover the insider facts of the unbelievable artistic creations. Unique highlights 4-player community: Up to four players can play simultaneously. The game proceeds without interference regardless of whether somebody leaves or joins the game.Automatic Murfy mode: At the press of a catch, the player can offer orders to Murfy while proceeding to control his exemplary character (Rayman or companions). Players can associate with their companions and rival them in an assortment of shifted difficulties that test expertise and speed. On worldwide rankings, your own presentation can be estimated with players from everywhere throughout the world. Rayman rocks! Timing and cadence are the way in to the melodic difficulties. You need to hop to the beat of the drums, hit in a state of harmony with the bass and even bravery guitar strings at the privilege time.3D supervisor battles: The managers have a major bit of leeway over Rayman's posse ... an extra measurement! Mythical beasts and other epic animals can assault from all sides, so players must be exceptionally keen to vanquish them.UbiArt motor advancement: UbiArt motor capacities extended to incorporate 3D interactivity components, another lighting structure and to have the option to offer another rendering framework. Rayman's grant winning illustrations proceed onward to the following round, and the honor winning group is back: the unbelievable group of inventive craftsmen, originators, and arrangers have collaborated to make new universes, new characters, and another soundtrack.
see all / fold
| AGM score | 92% |
| --- | --- |
| IGN | 9.5 |
| GameSpot | 9 |
| Metacritic | 90 |
expand / fold
About Rayman Legends
Rayman Legends is released by Ubisoft Entertainment in 30 Aug 2013. The game is designed by Ubisoft Montpellier. Rayman Legends is a typical representative of the Adventure genre. Playing Rayman Legends is a pleasure. It does not matter whether it is the first or a millionth hour in Adventure, there will always be room for something new and interesting. Thrilling levels and gameplay Rayman Legends will not leave anyone indifferent. The complexity of gameplay increases with each new level and does not let any player get bored.
In addition to it in 30 Aug 2013 released games such as:
In addition to Rayman Legends, the representatives of Adventure games also belong:
A complete list of games like Rayman Legends can be found at AllGame here.
Rayman Legends is versatile and does not stand still, but it is never too late to start playing. The game, like many Adventure games has a full immersion in gaming. AllGame staff continues to play it.
Rayman Legends is perfect for playing alone or with friends.
At AllGame you can find reviews on Rayman Legends, gameplay videos, screenshots of the game and other Adventure representatives.
Rayman Legends: Definitive Edition - Análisis
Author: Miguel Ángel Escudero
Date: 2020-03-02 22:26:50
We have already thoroughly tested the latest review of Rayman Legends. As you will remember, the Ubisoft 2D platform game initially came for the previous generation of complete consoles. After that he reached the current platforms and now, a few years later, he arrives for the new and successful Nintendo hybrid console. And that's why we are here today, to tell you what we found and how the Definitive Edition of one of the best platform games in history moves on Nintendo Switch.
In this analysis we will focus on the playable and content news of this edition, which, as its name implies, is the definitive Rayman Legends. News that, of course, enhance the characteristics of the console such as the use of the touch screen or gyroscope, the local multiplayer or take Rayman wherever you want.
Of the game itself, little can we say that it has not already been said since the game is exactly the same except for a couple of novelties. Everything happens after Rayman Origins and this time the Dream Sphere is invaded by all kinds of monsters and nightmares while the Tiny are kidnapped. Our duty, of course, will be to rescue the 826 Tiny who are scattered and hidden by the dozens of levels that we will find distributed in each of the 8 Worlds -6 of Legends plus an extra one that corresponds to a selection of the best levels of Origins, apart from the Murphy levels we will talk about later.
All these levels will be unlocked as we get tiny. The scenarios are small works of goldsmiths in themselves, full of details, enemies, traps and recesses to go in search of the tiny ones and the lums that will allow us to get cups and lucky tickets - it can be said that both others are essential to unlock more playable content as well as new characters. Going completing worlds, collecting lums, rescuing tiny ones and winning cups will give us experience points that will end up at our level-eye to the word- Hallucinogenity. An excellent way to statistically measure both our progress in the game and our skill level.
The levels are so varied and great that we could spend hours and hours talking about them. For those of you who have already played, you will not find anything new, but those who have not done so are better prepared to surprise you and be amazed by the excellent design of the scenarios as well as each and every aspect of the game. Because Rayman Legends is, without a doubt, one of the most beautiful games to see that can be found. The game runs at 1080p resolution and 60 fps - with some small and almost negligible drop in frames at specific times - when we have the console connected to the dock.
In portable and desktop mode, the resolution drops to 720p, which is the maximum that the Switch screen offers while the image rate per second remains equally stable. In the sound aspect, we will not discover anything new. The soundtrack offers bright moments - special mention to the musical levels. We have to review that we had sound cuts in the tests with the console connected to the television. Nothing remarkable or important since from Ubisoft we have confirmed that for the launch that problem will be corrected by means of an update patch. The sound in portable mode is superb in both effects and music. A marvel. We will not go deeper into the subject but we can affirm that it is a true audiovisual delight.
And if it's a visual and sound delight, Rayman Legends Definitive Edition is a true playable goody. As we have said, we are facing one of the great platforms of all time and that is due to a gameplay as accessible and addictive as devilishly demanding, especially at the most advanced levels. This Rayman is a whole box of surprises and whoever thinks it is an easy game because of its aesthetics is very wrong. Get all the juice and get absolutely all the tiny and lums that some characters require will take us a few hours of suffering and sweat. The game's difficulty curve is very well implemented. Simple and affordable levels to start and then go climbing gradually. The difficulty meter of each level will be found at the base of the skull-shaped frame, the more skulls the more complicated the phase. If you ever feel homicidal desires with the command, rest assured. It is normal for that to happen because there are points that require such a level of precision at the time of the jump that the command can fly. Refrain from those thoughts when you have the console in your hands.
The game modes, as we have said, are the same as in the other versions except for the Kung-Foot Tournament and Murphy's Touch which have been given a new and light approach . We will also meet the fun daily and weekly challenges that propose us to overcome the records of the community around the world through several special levels. In addition to the appearance of invaded levels and special phases in which we will have to "rescue" characters that may later be playable. Because yes, here we will also have a huge cast of avatars where to choose either for personal use or when we play in the company of three friends plus something that is new and had not been seen until now.
And speaking of the local multiplayer and news, let's review the three new features that the Rayman Legends Definitive Edition brings. As we have commented subtly, we will have the possibility of getting together with three friends on the same console and helping each other when things get tricky. A new and fun way to give a few more laps at all levels as the gaming experience changes substantially in company.
The second one, also linked to the local multiplayer, is the inclusion of Kung-Foot Tournaments. Kung-Foot, as the name implies, is the mix of kung fu and football. In this way we will have to kick a ball and introduce it into the opponent's goal. We can create tournaments of up to 8 players and, although it is not a way that has a lot of travel, it is always good to have a laugh.
Finally, and this is the new content with more chicha, we find the so-called Murphy's Touch in which, using the Switch touch screen we will be completing levels and collecting Tiny from Murphy's hand while Rayman, or another character, It moves automatically. In this mode synchronization is crucial to touch the screen in a timely manner, we will also have sequences in which we will have to use the Nintendo Switch gyroscope and can only be played when the console is in portable mode. It is a little twist to the way it was already in the WiiU version and that gives a few extra hours of play.
As you can see, this Definitive Edition comes loaded with content that will provide us with many hours of fun. Although it would have been nice to add a couple of scenarios exclusively for Nintendo Switch. Hopefully a new Rayman will soon reach all consoles. Works like that deserve continuity.
Screenshots
Screenshots will help you evaluate the graphics and gameplay of Rayman Legends.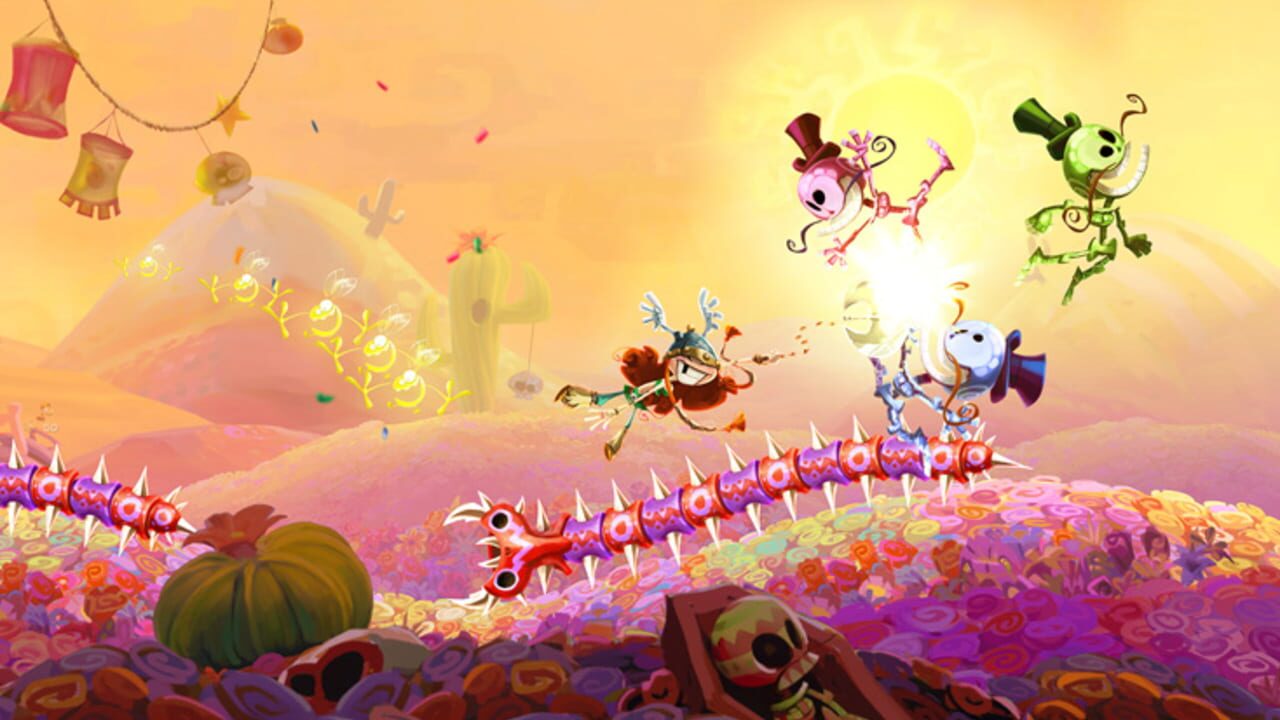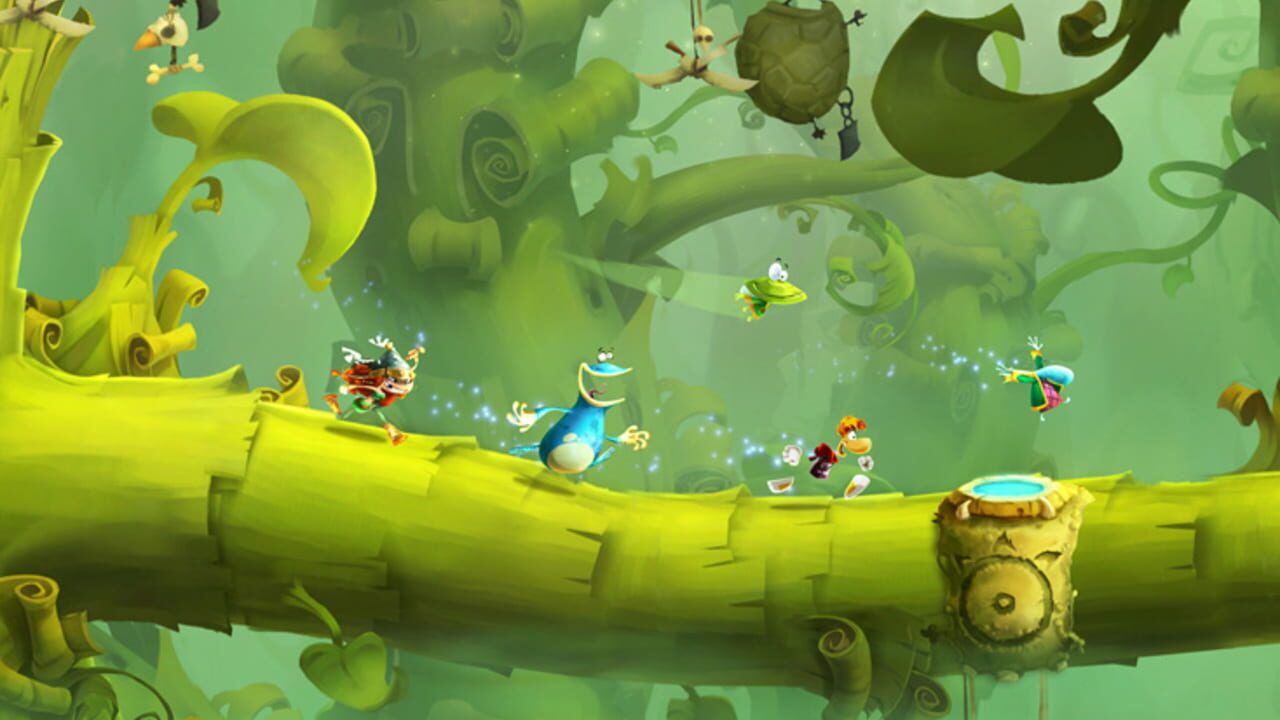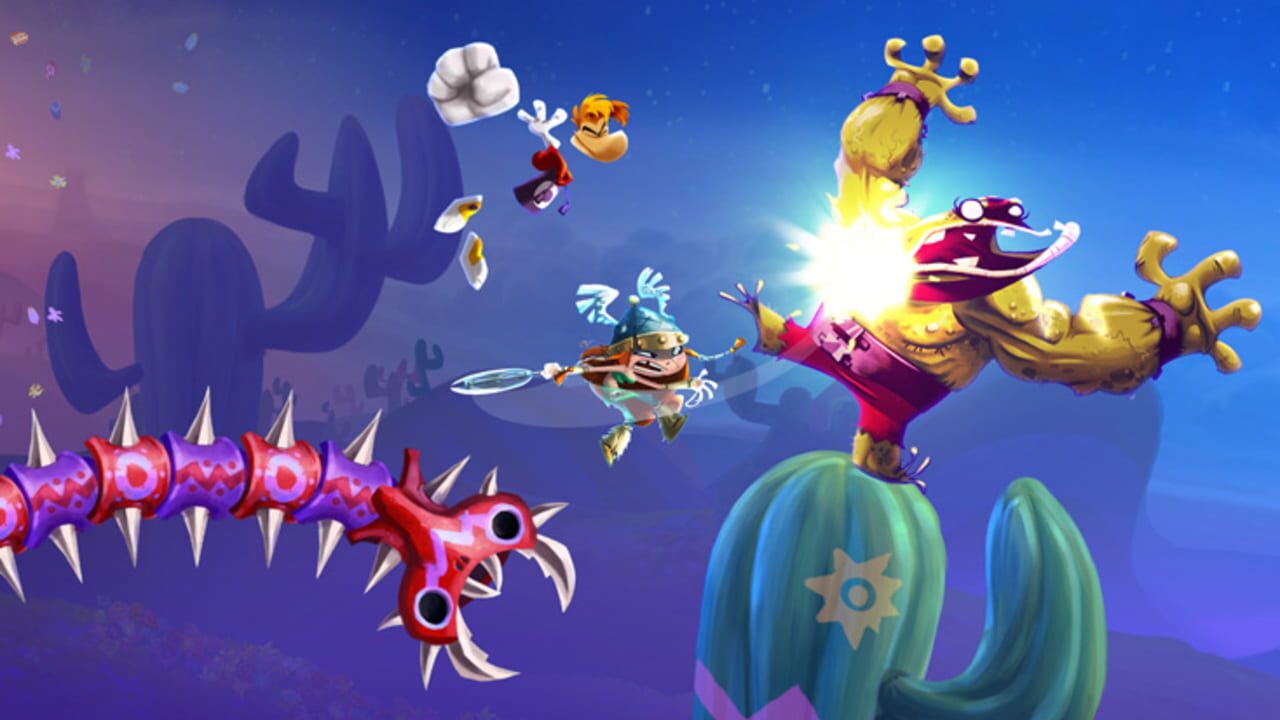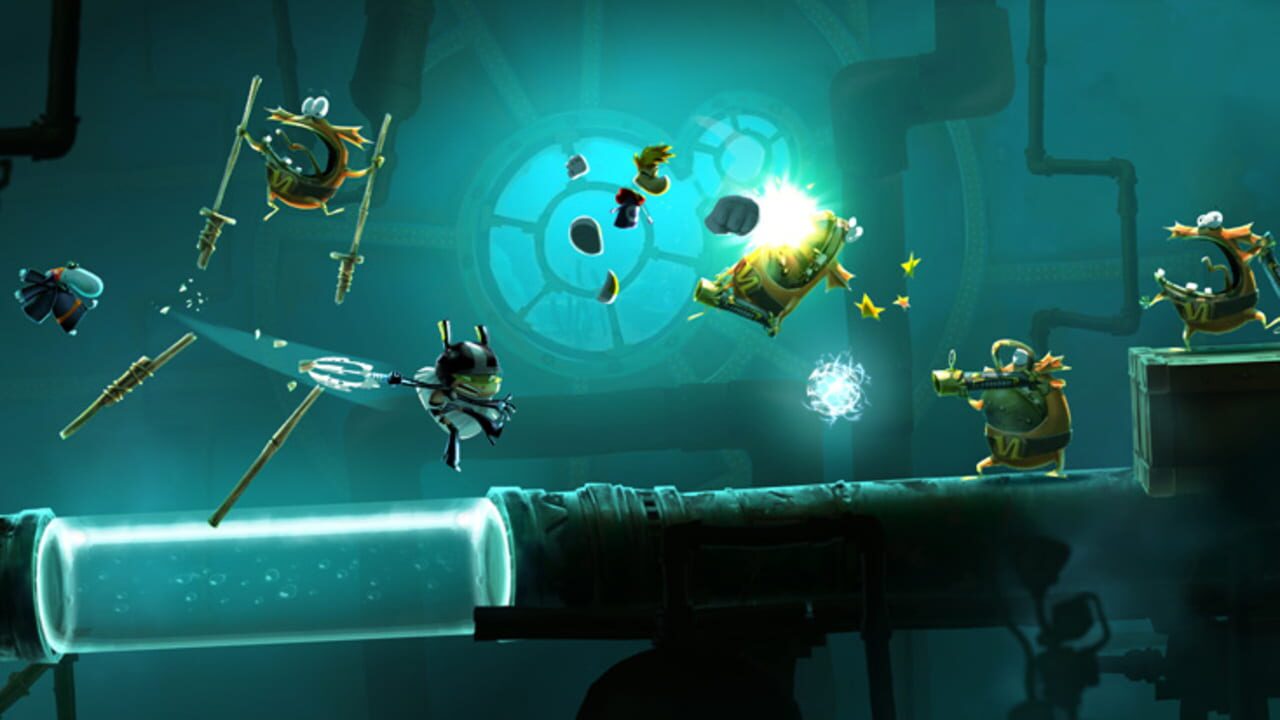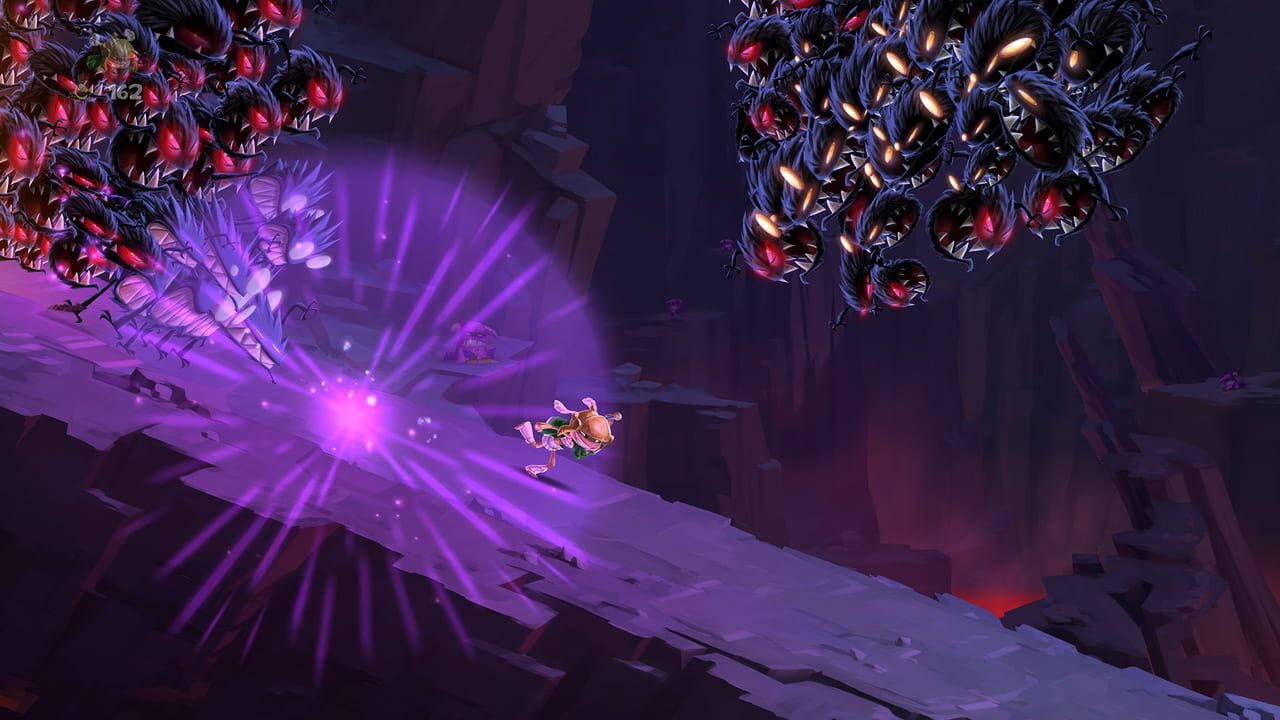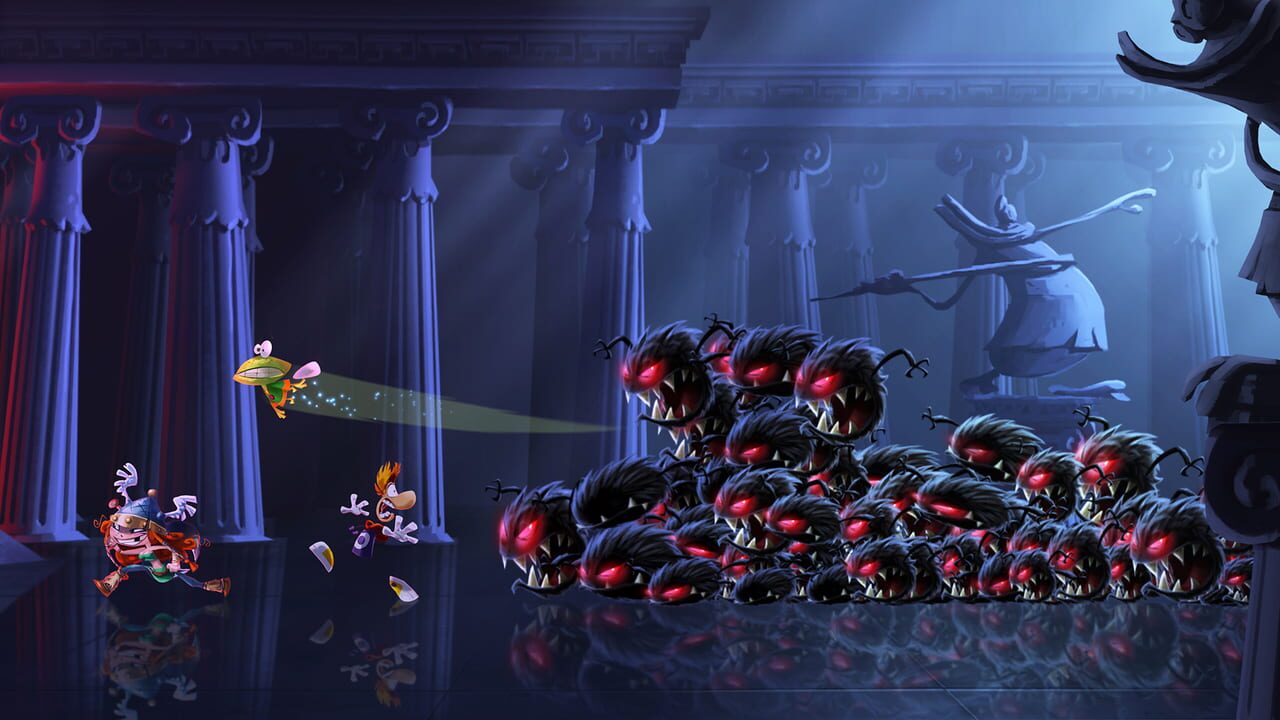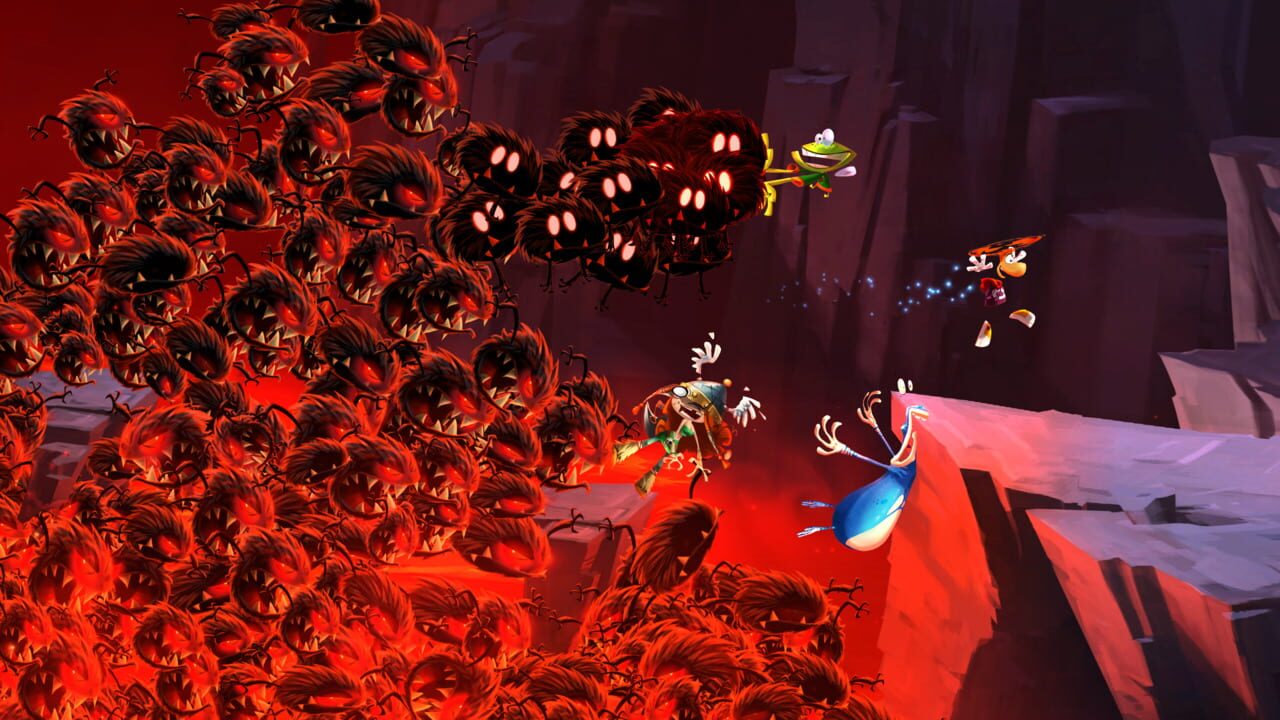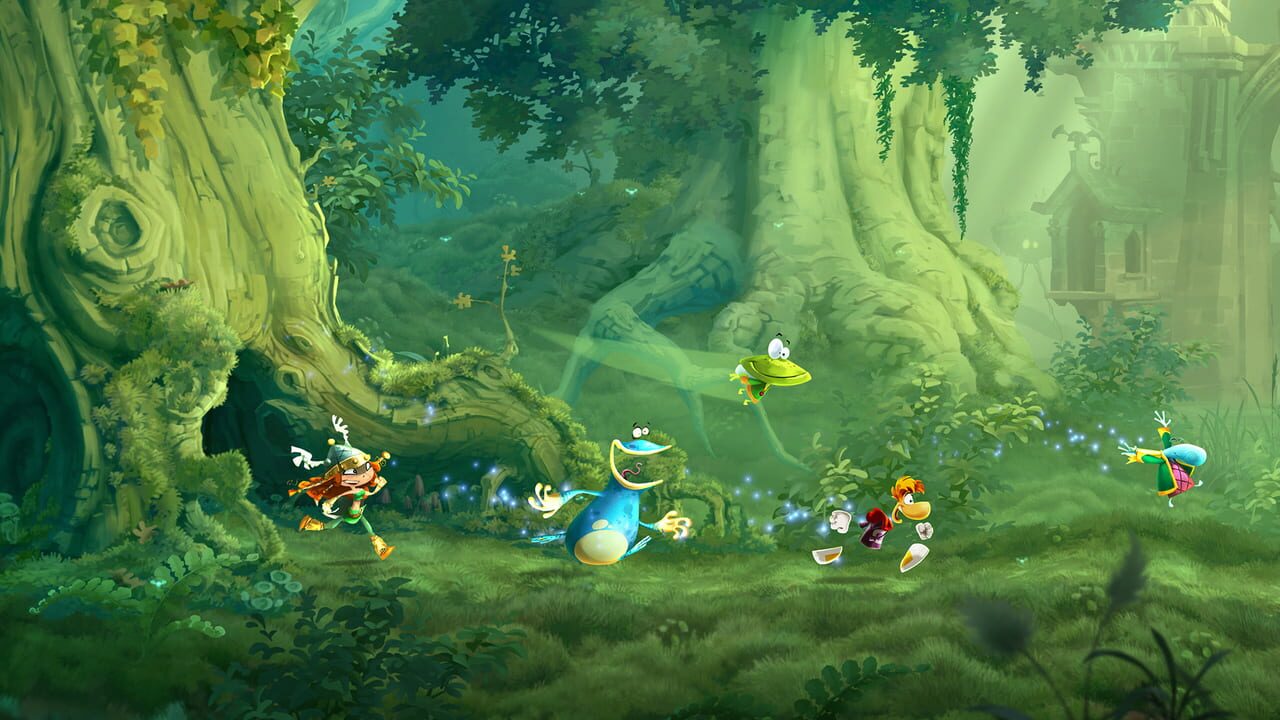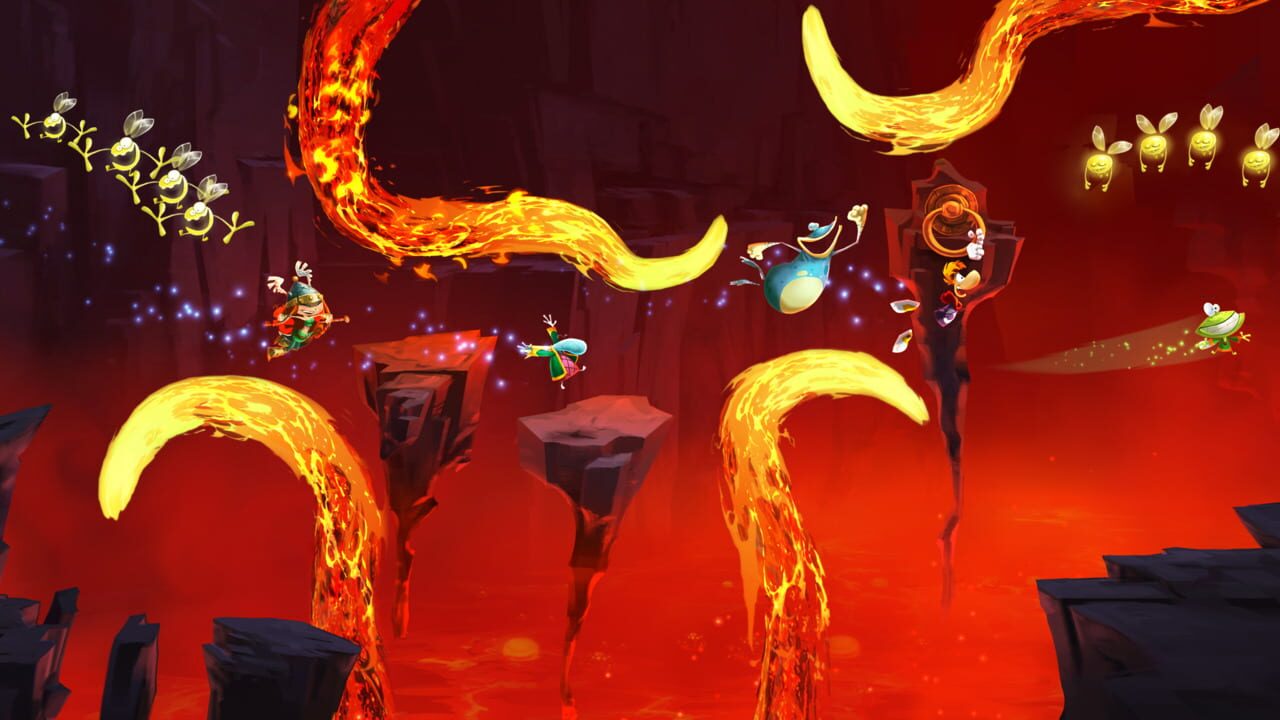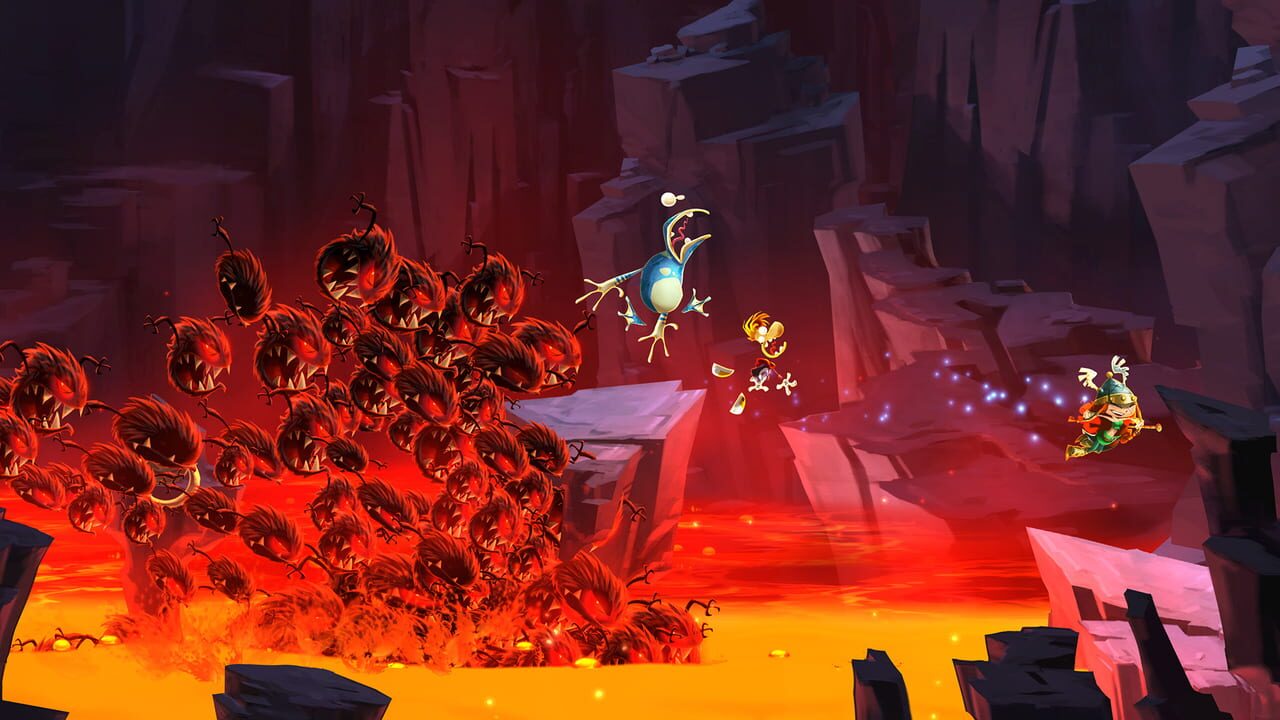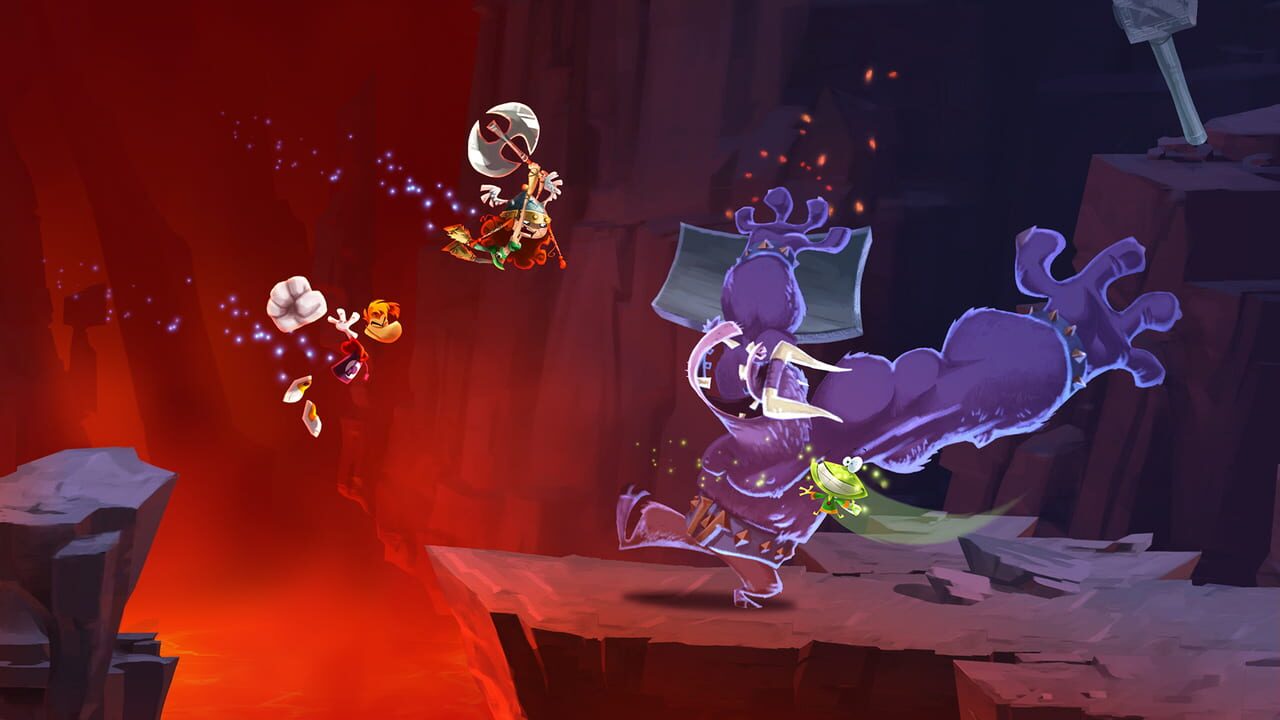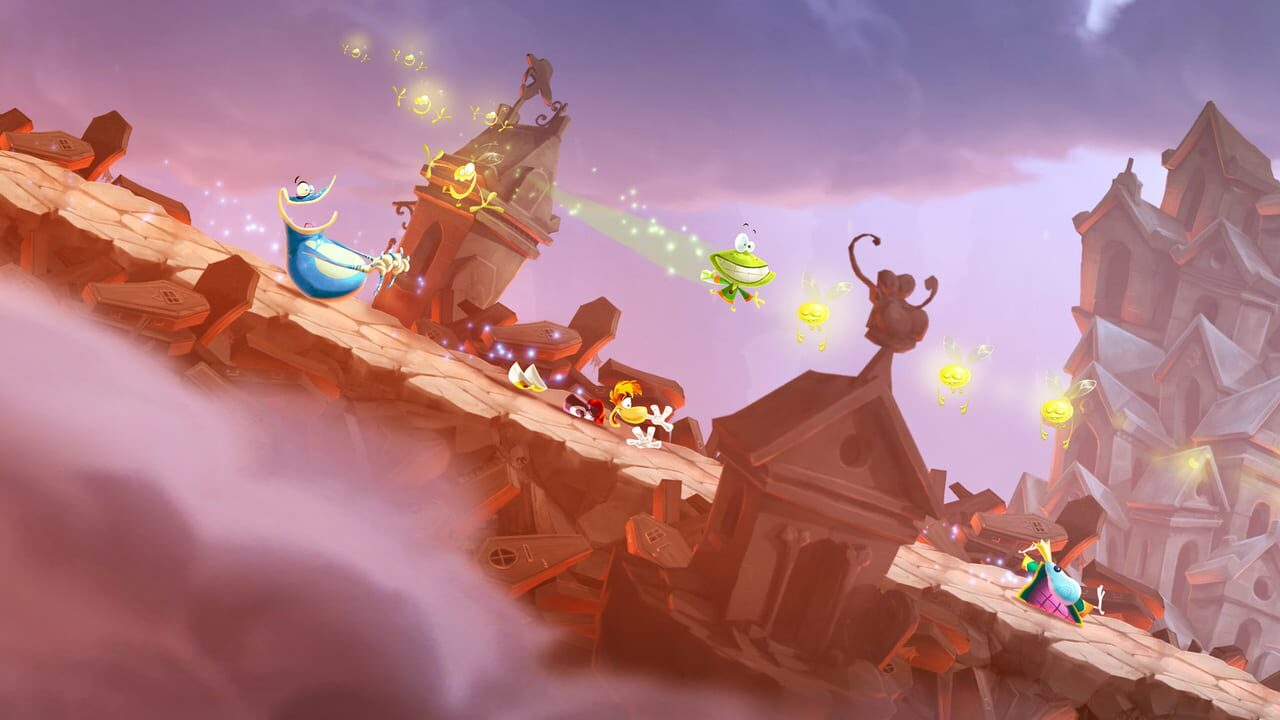 Videos
If screenshots are not enough, you can enjoy creative videos from Ubisoft Entertainment
You may also like
If you like Rayman Legends, but you're tired of it and want something new, you can try other games.