Resident Evil 2
Publisher

Capcom

Developer

Capcom

Release date

25 Jan 2019
The genre-defining masterpiece Resident Evil 2 returns, completely rebuilt from the ground up for a deeper narrative experience. Using Capcom's proprietary RE Engine, Resident Evil 2 offers a fresh take on the classic survival horror saga with breathtakingly realistic visuals, heart-poundingly immersive audio, a new over-the-shoulder camera, and modernized controls on top of gameplay modes from the original game. The nightmares return reimagined for the PlayStation®4, Xbox One and Windows PC on January 25, 2019. In Resident Evil 2, the classic action, tense exploration, and puzzle solving gameplay that defined the Resident Evil series returns. Players join rookie police officer Leon Kennedy and college student Claire Redfield, who are thrust together by a disastrous outbreak in Raccoon City that transformed its population into deadly zombies. Both Leon and Claire have their own separate playable campaigns, allowing players to see the story from both characters' perspectives. The fate of these two fan favorite characters is in players hands as they work together to survive and get to the bottom of what is behind the terrifying attack on the city. Will they make it out alive?
see all / fold
| AGM score | 89% |
| --- | --- |
| IGN | 9.3 |
| GameSpot | 9 |
| Metacritic | 83 |
expand / fold
About Resident Evil 2
Resident Evil 2 is released by Capcom in 25 Jan 2019. The game is designed by Capcom. Resident Evil 2 is a typical representative of the Shooter genre. Playing Resident Evil 2 is a pleasure. It does not matter whether it is the first or a millionth hour in Shooter, there will always be room for something new and interesting. Thrilling levels and gameplay Resident Evil 2 will not leave anyone indifferent. The complexity of gameplay increases with each new level and does not let any player get bored.
In addition to it in 25 Jan 2019 released games such as:
In addition to Resident Evil 2, the representatives of Shooter games also belong:
A complete list of games like Resident Evil 2 can be found at AllGame here.
Resident Evil 2 is versatile and does not stand still, but it is never too late to start playing. The game, like many Shooter games has a full immersion in gaming. AllGame staff continues to play it.
Resident Evil 2 is perfect for playing alone or with friends.
At AllGame you can find reviews on Resident Evil 2, gameplay videos, screenshots of the game and other Shooter representatives.
The story
This section tells the history of the world of Resident Evil 2
Resident Evil Revelations 2 brings you an old acquaintance, Claire Redfield, who makes a dramatic comeback after the Raccoon City incident. As an unlikely survivor of Raccoon City, Claire now works for the anti-bioterrorism organization Terra Save. As Moira Burton is received into Terra Save, armed forces invade the office, after which Moira and Claire regain consciousness in a gloomy abandoned detention center. They need to work together to find out who kidnapped them and for what evil reason. Troubled opponents are waiting for them around every corner and there is a shortage of ammunition. This is a classic survival modest. Will Claire and Moira survive and find out what brought them to this remote island? Evil is watching - the game takes place in an abandoned building on a lonely island, horror awaits players from every gloomy corner. Is there any way to escape at all?
Resident Evil 2 in the test - that's how remakes have to be!
Author: Michael Herold, Dennis Michel
Date: 2019-01-24 12:50:00
Capcom revives Resident Evil 2 after 21 years and hits a bull's eye in the horror genre. In the PC test, we explain why the remake of Resi 2 is one of the best new editions we have ever played.
Leon or Claire - spoiled for choice
To experience the story of Resident Evil 2, we initially have the choice between the campaigns of the two heroes Leon S. Kennedy and Claire Redfield. Although the stories of the two characters are largely similar, in some places we come across events and sections that are reserved for only one of the two. This means that there is enough incentive and motivation for a second run even after the first play through.
As bonuses for ending the game, we also unlock a B story with new twists within the story for the respective character, as in the original. If you really want to experience everything, you have to end the campaign of almost ten hours at least four times. At least? Yes, because the particularly famous Tofu mode, which already existed in the original from 1998, is also waiting for particularly hard-working Resi fans, and special agent Hunk is also part of the party.
Hell is going on in Raccoon City
The story of Resident Evil 2 takes place a few months after the events in the first series, which included STARS members (Special Tactics and Rescue Service) Jill Valentine and Chris Redfield. Police officer Leon S. Kennedy makes his way to Raccoon City to take up his new job in the local police station.
After a brief stop at a gas station overrun by zombies, Leon meets Claire Redfield. Claire also went to town looking for her brother. It quickly becomes clear to both of them: The horror in the form of walking undead has already overrun the entire city.
As fate would have it, the paths of the two heroes separated quickly and depending on which campaign we chose, we flee with Leon or Claire to the nearby police station in Raccoon City.
This place should actually serve as a safe haven for all those who have made it this far. However, it quickly turns out that what is happening there has little to do with the word "live". Instead, after a few seconds, a few of the most disgusting zombies we've ever seen in a video game shuffle towards us.
Bah, that's disgusting - wonderful!
The undead stagger in the remake with top animations through the dark hallways of the game and always frighten us with their detailed faces and bodies, which were eaten up by the T-Virus in all possible degrees of decay . Especially when the zombies go into close combat with us, the effort that Capcom has put into dynamic situations in Resi 2 becomes clear. Sometimes a hungry revenant just hangs on our necks because he wants to taste our delicious meat, sometimes suddenly half-rotted dogs jump on us and sometimes several zombies wrestle us to the ground at once. The opponent design as well as the undead animations were excellent.
The developers are particularly effective in using the new technical possibilities in another aspect that is extremely important for the series: the Gore effects ! The jaws of a zombie slowly open, the dead policemen's intestines swell from their stomachs, and the undead that are slowly creeping towards us are missing a number of limbs. For this we look at pointed, bloody bones that protrude from the stumps.
And for those who are already getting sick, we have good news for them: the horror splatter is only just beginning with these scenes! But sooner or later you get used to such scenes in Resident Evil 2 and the increasingly blatant scenes also have their purpose. Because to keep the horror going until the end, you need a very special atmosphere.
The atmosphere monster
Only the glow of our flashlight literally illuminates an otherwise completely dark corridor. On the floor we notice body bags and traces of blood that ominously disappear behind a corner. A few meters further we meet a zombie, who is thrusting against the window with his stump arms and wants to get inside. A flash of lightning illuminates the corridor, there is a thundering crash. The undead tries to reach for us.
The closer we get to it, the louder the plaintive cries become. From the room next to us we hear soft shuffling steps and whimpering wailing sounds. Thanks to excellent light and shadow effects and a sound design that is second to none - it creaks, howls and moans literally from all corners - the survival horror is intensified. Since the first Dead Space, no game has let us drip the sweat of fear from our foreheads.
Resident Evil 2 is an absolute atmosphere monster, every second we feel anxiety, fear of the unknown. In addition, panic spreads when opponents chase us through the whole house or a zombie has picked up the weather and breaks through the door with a swing. Anyone who thinks they can rest in a room that has already been completely cleaned up is wrong. Because in the remake, unlike the original, you are no longer safe even here.
Explore and puzzles to perfection
The remake of Resident Evil 2 does not reinvent the wheel in a playful way, but it shows itself at its best when exploring and puzzling and leads dusty elements (such as the constant door animations from the original) into modern times. So at the beginning of our adventure we can solve the famous puzzle about the goddess statue, for which we need three medallions. Unfortunately, they are distributed throughout the police station.
And that irritates us a bit, because as exciting as the puzzles may be, most of the puzzles and search tasks in the game seem terribly constructed . This does not break the fun for us for a long time, after all, finding some hidden items and opening complicated secret locks is a bit part of the Resi series.
So if we find the three medallions, a drawing on a found note promises that an escape route from the police station and thus to freedom would open up. So we move step by step through the creepy corridors, combine items, solve optional puzzles and open other rooms with the keys found. By looking for objects that we need to solve the puzzles, we push ever deeper into the far corners of the building. Later game areas work on the same principle, but thanks to the varied level design there is never a dull moment .
The mixture of puzzles, exploration and fighting is extremely motivating and always gives us small successes. Even a look at the card can provide happiness hormones. Namely whenever a room turns blue because we have done all the tasks in it. Faced objects, interaction points and doors are also highlighted, which makes the later search easier.
Real people instead of action heroes
Aiming with our weapon is also much easier in the remake. As in parts 4 to 6 of the main series, Capcom has opted for a chase perspective, which provides significantly more dynamism (by the way, Resi 7 used the first-person perspective in exceptional cases). Gone are the old days, when the camera was fixed in position and only showed a small image section, making shootings unnecessarily tricky.
The remake transforms the former weakness into a great, incredibly fun and satisfying strength. When shooting with the pistol and the pump gun, we deliberately aim at individual parts of the body and do not fire an entire magazine into our opponents, contrary to realism. If we use our pistol, this has a noticeable effect on the character and, of course, on the enemies hit, thanks to excellent hit feedback.
We control a believable person who uses a weapon to protect himself and not an action hero who mows everything in front of him. We have to take every single opponent seriously. A single carelessness can cost us a precious medicinal herb and every missed shot gnaws on the short supply of ammunition.
A question of balance
Resident Evil, with a few exceptions - parts 5 and 6, you mean - has always stood for the finest survival horror. Every wasted pistol bullet hurts and we don't even start from cruel misses from the pump gun. Experienced players on the normal level of difficulty will rarely get low on ammunition, because supplies are fairly distributed in the game world and we can also save in many places (wherever we find one of the eye-catching typewriters) and auto-saves also help.
The key is that the resource balance is right . We are neither annoyed by the exaggerated lack, nor do we ask you what we should do with all the stuff that the game throws at our feet, and even if the items from our inventory (which now looks as tidy and clear as that from Resident Evil 7), the clever escape past the opponents often helps. This saves resources and nerves.
Creepy good PC technology
From a technical point of view, we also have practically nothing to complain about about the PC version of Resident Evil 2. The remake runs smoothly at a stable 60 fps and looks great, especially in 4K resolution. Only in terms of anti-aliasing (especially with SMAA) and surface mirroring (screen space reflections) did we see some minor weaknesses in the graphics. All in all, this is bearable because the rest of the game looks fantastic. We also noticed no bugs during testing.
The graphics settings fall with many presets and options gratifying extensive. In addition to standard options such as V-Sync and texture quality, we can also adjust the smallest details, such as particle lighting options or "contact shadows". The graphics menu even shows us with comparison pictures and a simple table how the individual settings increase or decrease the amount of occupied video memory (VRAM). However, during our tests this display was not always 100% accurate and sometimes predicted significantly more storage space than we actually needed.
The control of Resi 2 works satisfactorily with mouse and keyboard as well as with the controller. However, our heroes may like to react a little more precisely to our change of direction, especially in combat situations. However, the remake makes it infinitely better than the complicated controls from the original, because aiming 21 years ago was terribly difficult due to the fixed camera perspectives compared to today.
Last but not least, we still have to fish a little hair out of the otherwise delicious survival soup. The rare fights with the great staged boss opponents are playful because they are rather shallow and do not quite fit into the otherwise great horror concept. Sometimes we shoot a nasty monster in reverse until it falls over the railing, sometimes we have to hit prominent spots in turn or just hold firm and shoot lead into the enemy's body until a cut scene is triggered.
This is not a complete failure now, but with a little more creativity in the right place it could have led to moments that we will remember for a long time. But Resident Evil 2 offers enough other memorable situations, which is why the boss fights are ultimately only a minor blemish in an incredibly good and coherent horror spectacle.
Screenshots
Screenshots will help you evaluate the graphics and gameplay of Resident Evil 2.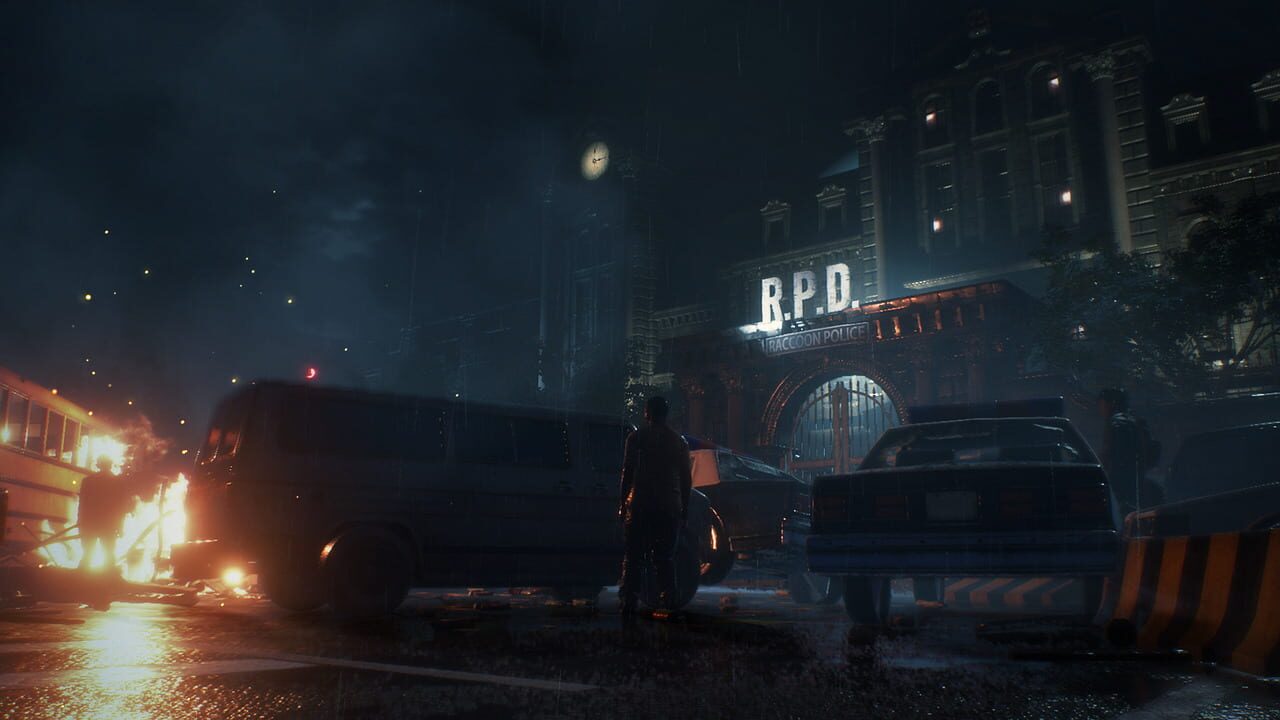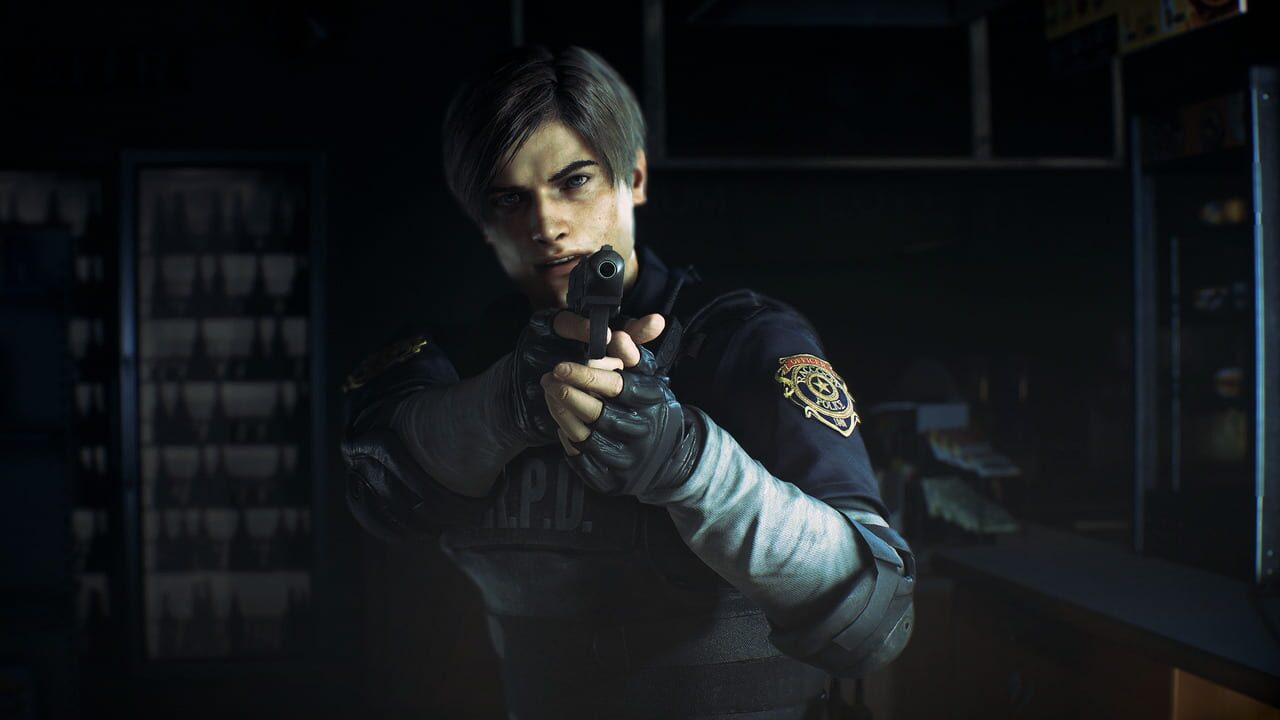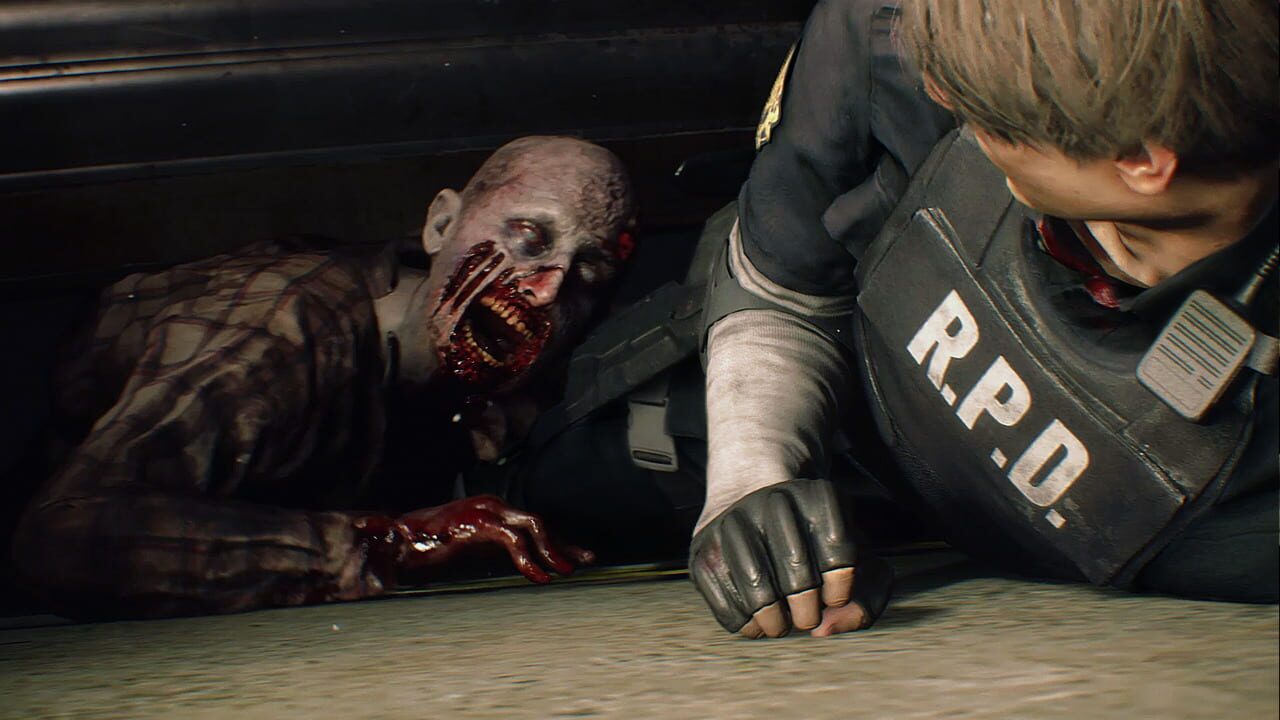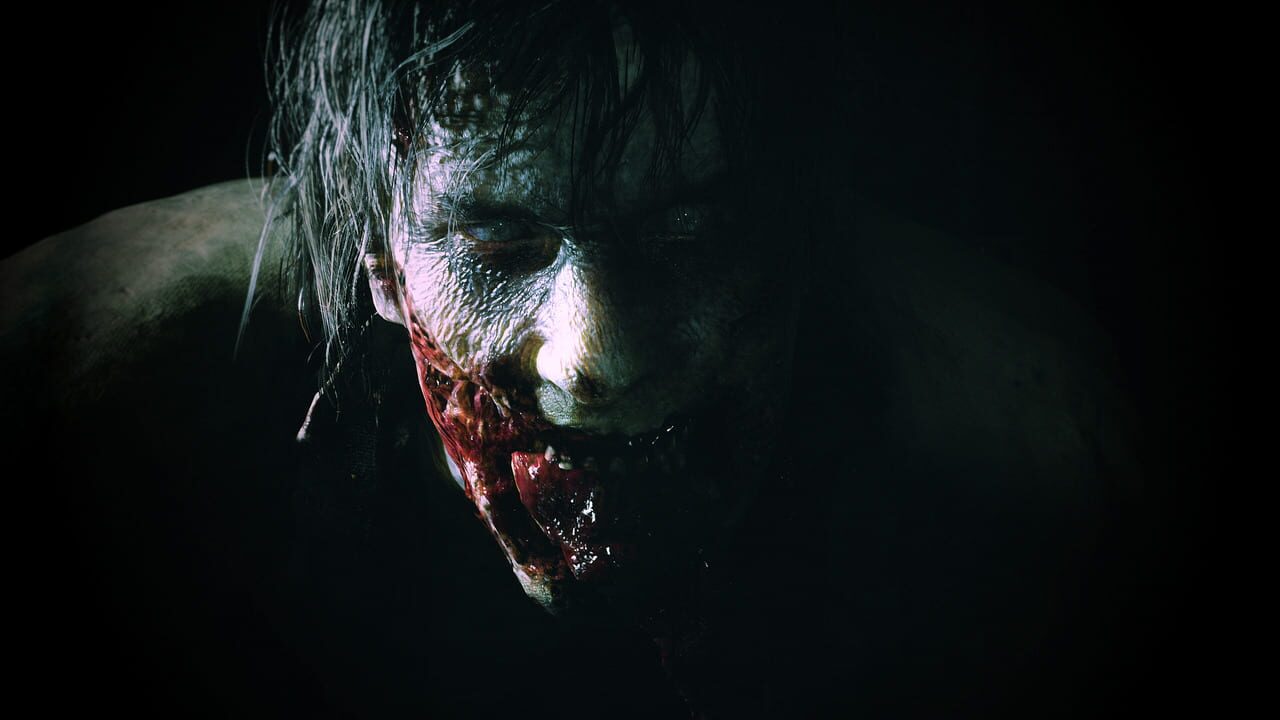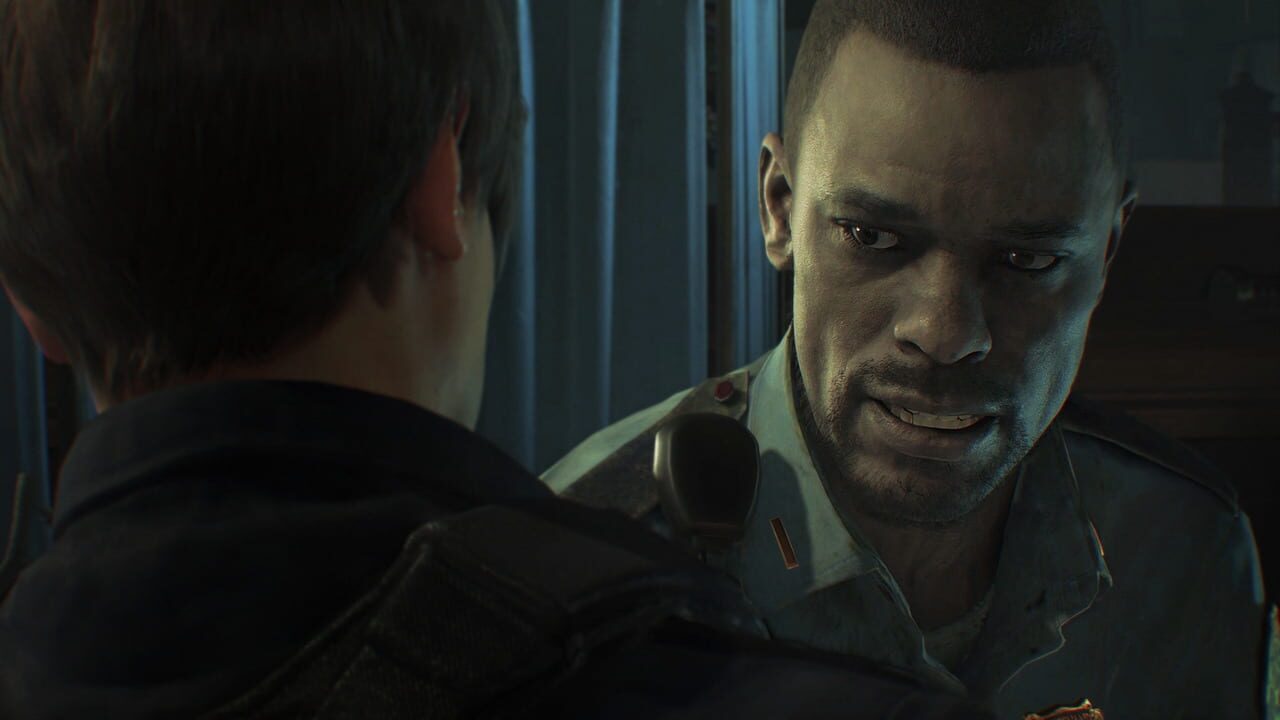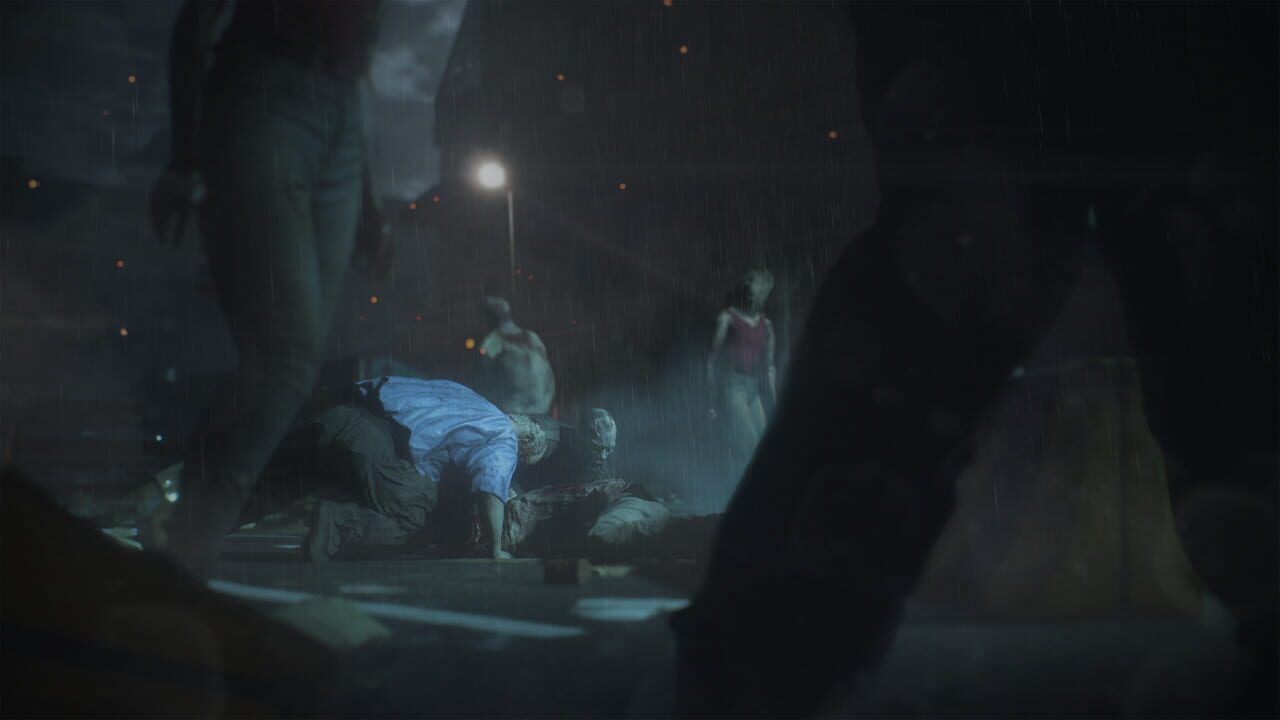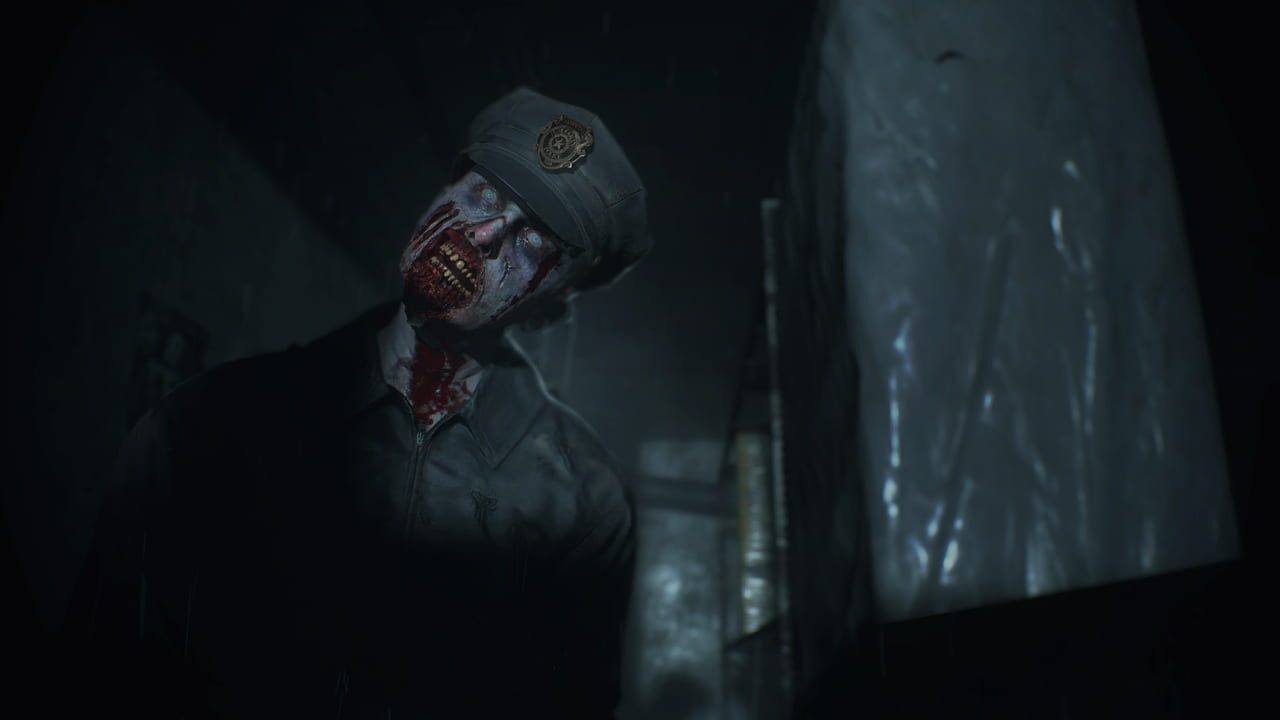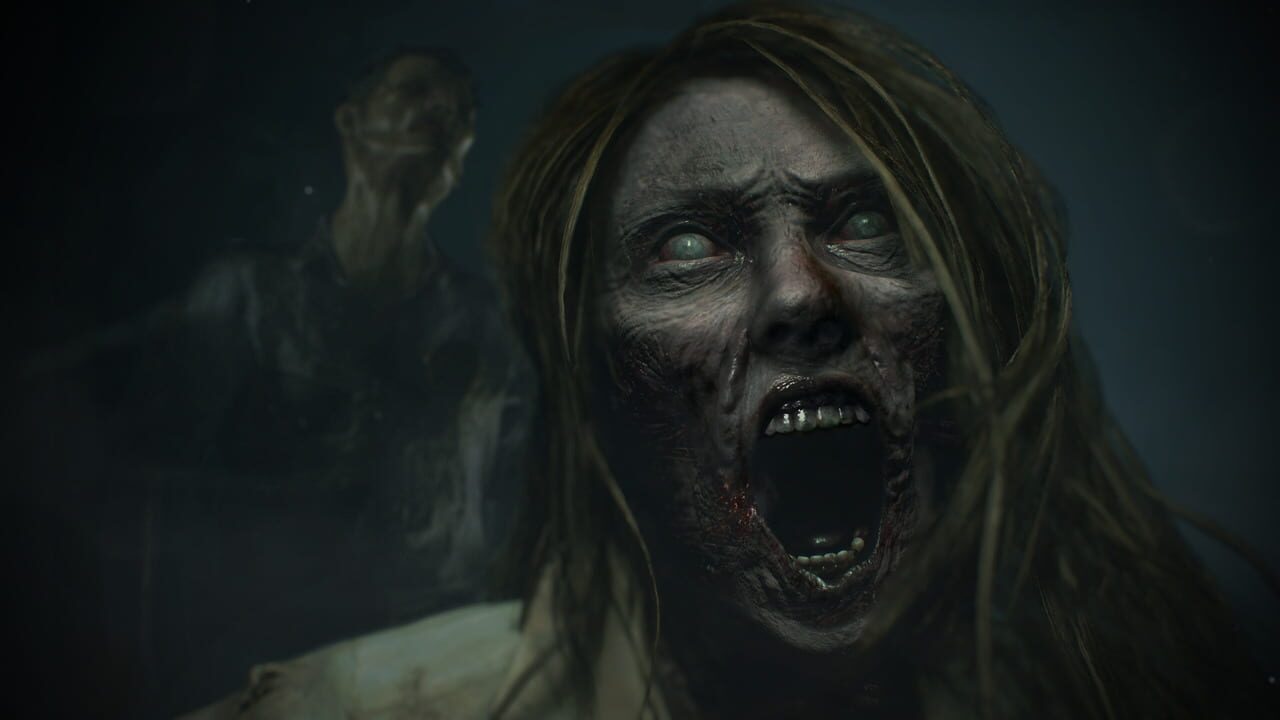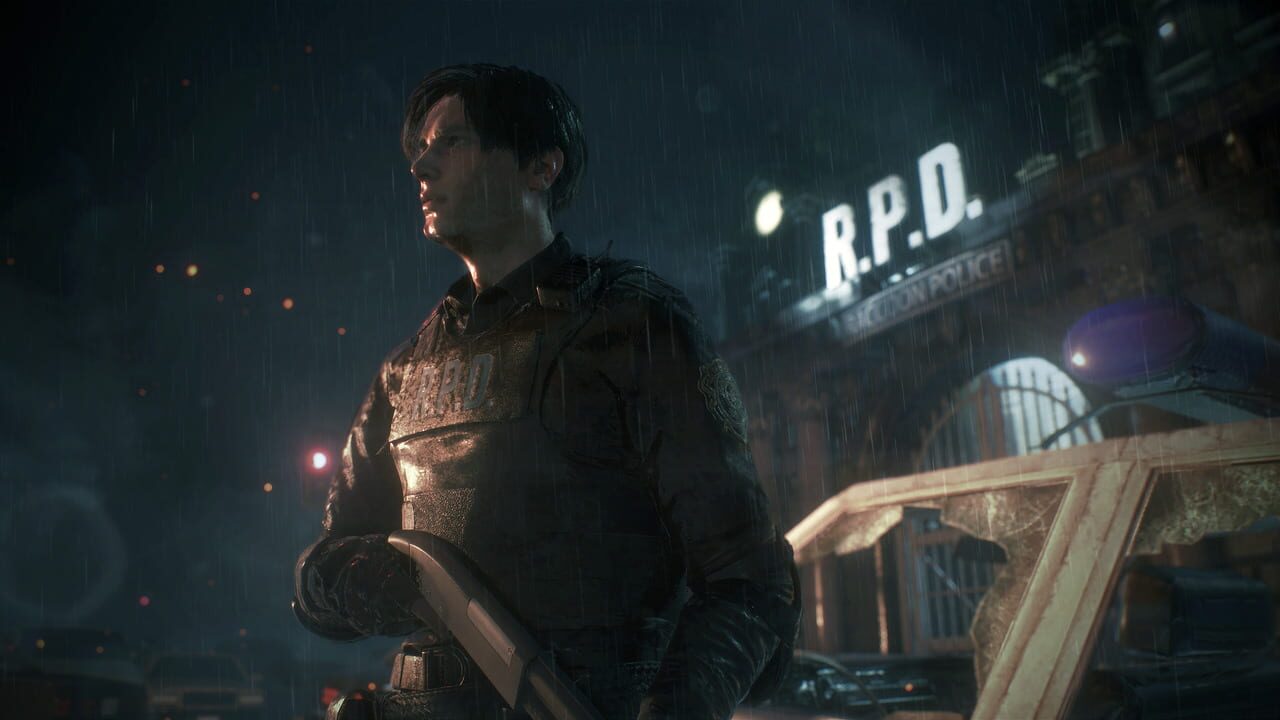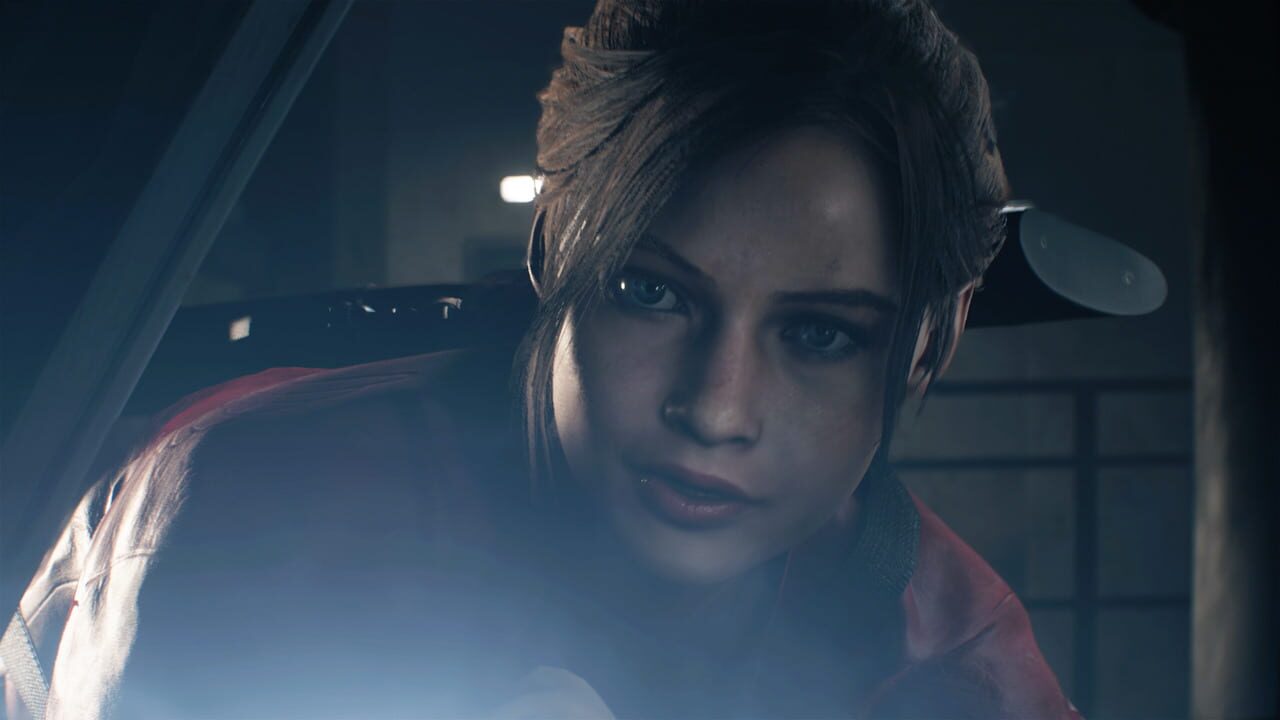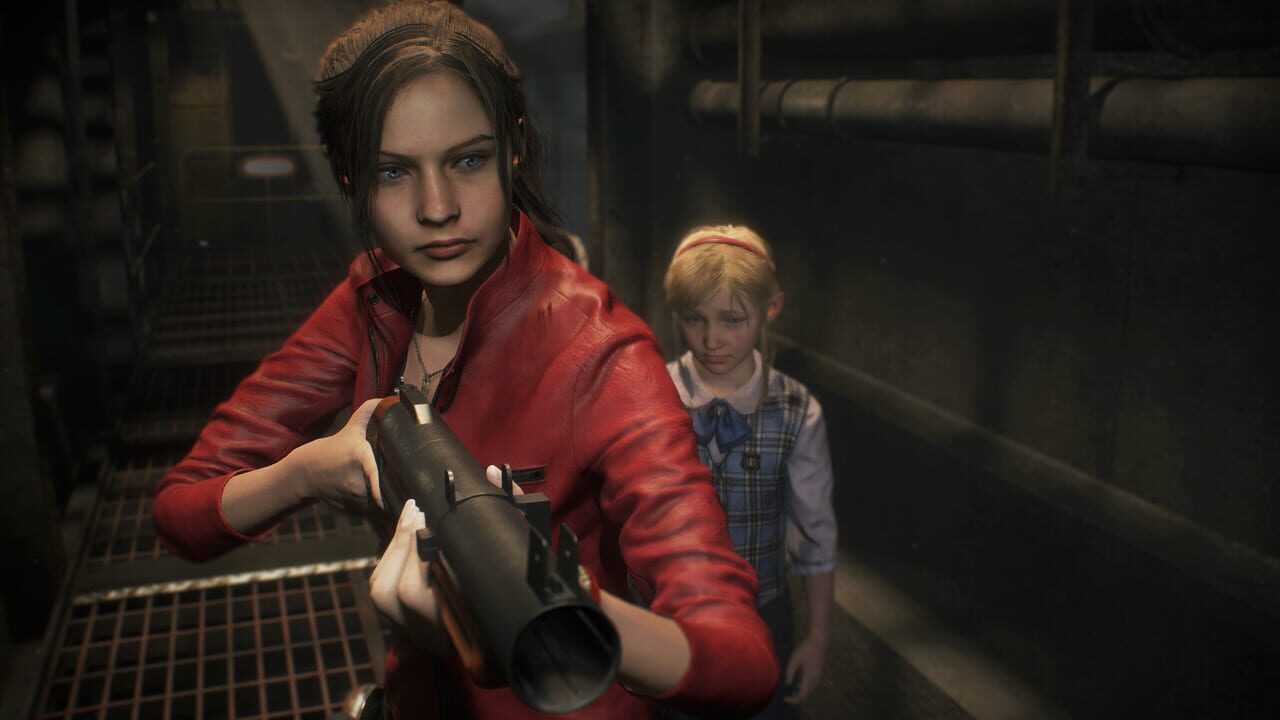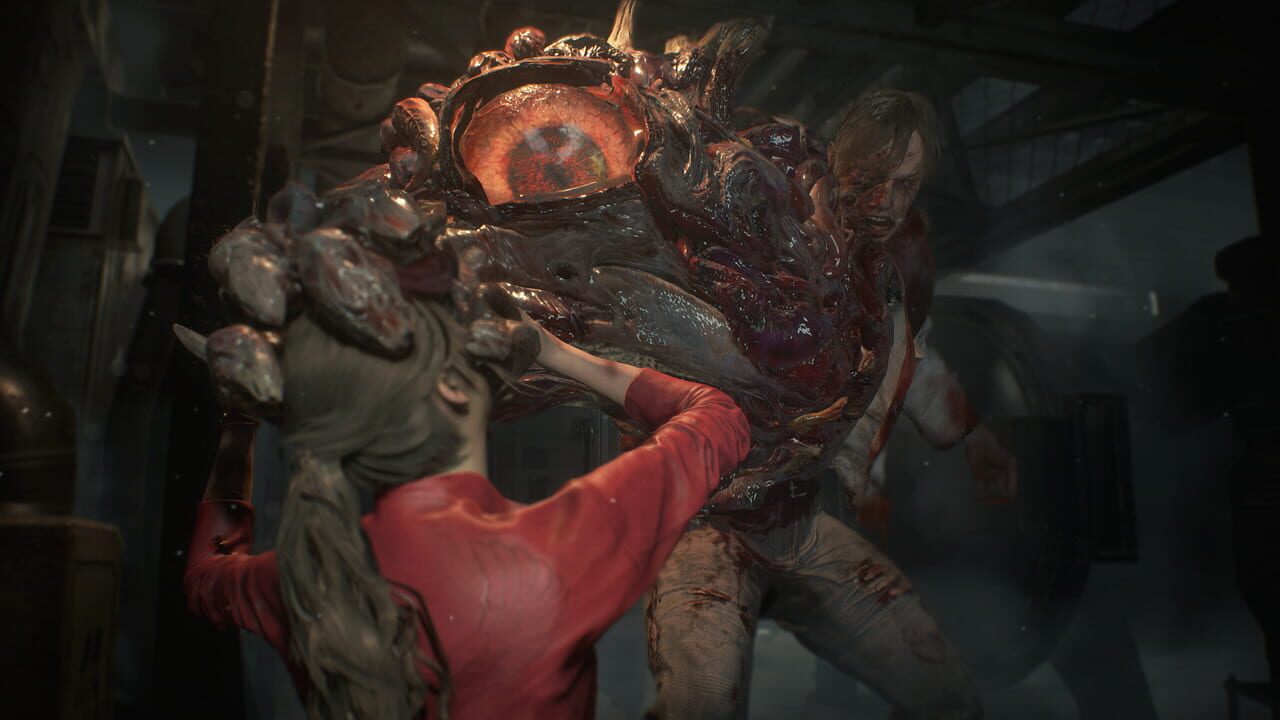 Videos
If screenshots are not enough, you can enjoy creative videos from Capcom
You may also like
If you like Resident Evil 2, but you're tired of it and want something new, you can try other games.