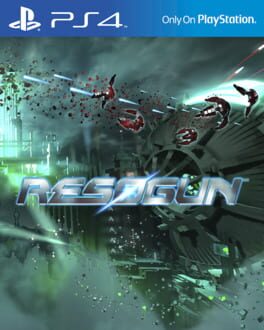 RESOGUN
Publisher

Sony Computer Entertainment of America (SCEA)

Developer

Housemarque

Release date

15 Nov 2013
RESOGUN is a new exclusive PlayStation®4 shoot 'em up from the same team that brought you Super Stardust HD, Super Stardust Delta and Dead Nation. Unleash an explosive array of devastating weapons to obliterate hordes of ruthless enemies while making sure you rescue the last survivors and keep your multiplier going! Experience the most intense destruction ever, as the power of PlayStation®4 renders all enemies and levels using hundred of thousands of individual voxels that blow up in real time as you battle your way through. Push yourself to the limits trying to climb the global leaderboards for each game mode and difficulty setting. Join forces with your friends online and show off your skills in action packed co-op multiplayer. Welcome to RESOGUN… the most insanely intensive, ultra-responsive, fully HD, 60FPS shoot 'em up, only on PlayStation®4!
see all / fold
expand / fold
About RESOGUN
RESOGUN is released by Sony Computer Entertainment of America (SCEA) in 15 Nov 2013. The game is designed by Housemarque. RESOGUN is a typical representative of the Shooter genre. Playing RESOGUN is a pleasure. It does not matter whether it is the first or a millionth hour in Shooter, there will always be room for something new and interesting. Thrilling levels and gameplay RESOGUN will not leave anyone indifferent. The complexity of gameplay increases with each new level and does not let any player get bored.
In addition to it in 15 Nov 2013 released games such as:
In addition to RESOGUN, the representatives of Shooter games also belong:
A complete list of games like RESOGUN can be found at AllGame here.
RESOGUN is versatile and does not stand still, but it is never too late to start playing. The game, like many Shooter games has a full immersion in gaming. AllGame staff continues to play it.
RESOGUN is perfect for playing alone or with friends.
At AllGame you can find reviews on RESOGUN, gameplay videos, screenshots of the game and other Shooter representatives.
The story
This section tells the history of the world of RESOGUN
Unleash a diverse array of devastating weapons including lasers, missiles, overdrive, and nova-bombs to blast hordes of enemies and rescue the last survivors from distant galactic colonies that are under ruthless attack from an evil alien invasion force.
Resogun - Analysis
Author: Bruno Sol
Date: 2020-07-30 23:56:27
Housemarque has had the honor of opening the PS4 store in a big way with Resogun, in the same way that they did with PS3 and its snouty Super Stardust HD. Yes, we are facing another matamarcianos indebted to the great classics, in this case mainly Defender. As in the Eugene Jarvis shooter, our goal will be to destroy every ship that comes our way, while we rescue a few humans, who in the game look like traffic lights. Resogun seems simple, but you will only need a minute of game to realize the new hell that these wicked Finns have devised.
The structure of its five levels (in turn subdivided into three phases) that make up Resogun (Acis, Ceres, Decima, Febris, Mephitis) is that of a carousel pyrotechnician. You will go round and round as you drive your ship with one stick and fire with the other. You will have bombs (very few, use them with head), and a turbo with which to flee from desperate situations (and take a few enemies ahead) in addition to a kind of electric impulse that will sweep the screen completely.
To survive amid the chaos of explosions and waves of enemies, you will not only have to have reflexes and nerves of steel, but rescue as many humans as possible (ten in each scenario) and take them to the extraction points. Every time you manage to free one from your captivity (you will have to eliminate a series of specific enemies, surrounded by a green aura), you will have to pick up the guy before he dies and transport him safely to his salvation. The reward (points, bombs and extra lives) will make it worthwhile, even if you have to fly at full speed to the other end of the "carousel" to collect them. Sometimes the margin of action will be so small, that you will directly have to throw the poor guy towards his salvation, while dodging a crowd of enemies.
In this Finnish cousin of the Japanese danmakus, in the end you will end up shooting with "the autopilot" on, while you concentrate on navigating through a sea of bullets, without even having the resource of slowdowns. In Resogun there are none, and everything happens in a stable 60fps, both at the start of each level and when the game screen is saturated by explosions, enemy ships and bosses in the purest Old School tradition.
In the case of bosses, this is where Housemarque best exploits the carousel design of the scenarios. That a boss keeps his distance with jets of fire or by spitting out part of his anatomy? Nothing better than flying at full speed in the opposite direction to catch him from behind. And if you do it in the company of another player, much better.
Resogun alone is a tough nut to crack, but with the participation of a second player, in an online cooperative , the difficulty drops quite a bit. We could even say that too much. In my first co-op game, on the second of the game's four levels of difficulty (Rookie, Experienced, Veteran, Master), I spent all five of its phases practically in one sitting (only once did I run out of lives). And believe me, I'm not exactly a titan in this genre. Cave's games almost always make me cry out of sheer frustration.
Fortunately, the key to Resogun , as was the case with Super Stardust HD, does not lie in reaching the end, but in accumulating as many points as possible, and showing off to colleagues, and the entire world, in the online rankings. . To achieve this, not only do you have to clear each level of enemies, but you have to do it with enough rhythm to chain together combos, shooting the scoreboard until you get really crazy figures.
Your choice of ship will depend, and a lot, on it. There are three different ones (Nemesis, Ferox and Phobos) and each one displays different ones. There will be players who prefer to move like dragonflies among the enemy bullets, and others will opt for a slower ship but equipped with a more effective shot. In addition, throughout each phase you will find power-ups that will improve your firepower.
At first glance, the graphics in Resogun don't seem to exploit the power of PS4, but such a waste of pyrotechnics and particle effects, without any slowdown, would have been difficult to see on our veteran PlayStation 3. The game also sympathetically exploits the speaker. of Dual Shock 4, through which we will hear a sensual female voice that will warn us when a human has been released, in addition to other trifles.
The only one that we can add to the game, in addition to its brevity, is the price: 14.95 euros seems a bit excessive. But of course, it is the same price that the quarterly subscription to PlayStation Plus costs (with which Resogun and Contrast give you), so the price seems to respond to a cunning move by Sony to hook us to its paid service. And the truth, I understand. It seems to me more effective to attract people with a shooter as solid and fun as this one than with simple promises of future free clasicazos and exclusive demos.
Resogun follows the classic shooters canon to the letter: it's tough, fun, and keeps you in a trance as you tear apart ship after ship. It won't take too long to complete its five levels, but you'll come back to it over and over again whenever you want to have a good time and beat your friends' score. And it is an excellent hook to attract the user to PlayStation Plus. Paying the 15 euros that it costs, outside of the subscription, does not compensate, since with this you will lose the possibility of playing with a colleague in the On-line cooperative, chaining calves through the pinganillo.
Bruno Sol is a contributor to IGN Spain.
Screenshots
Screenshots will help you evaluate the graphics and gameplay of RESOGUN.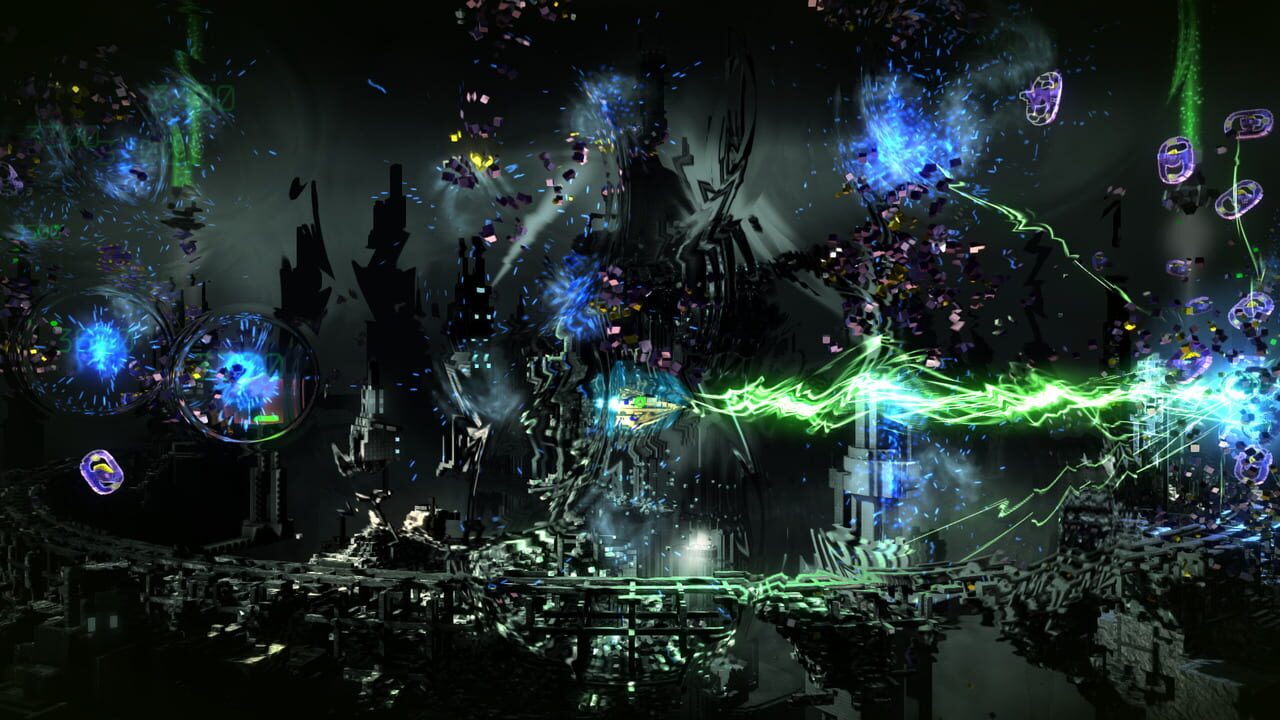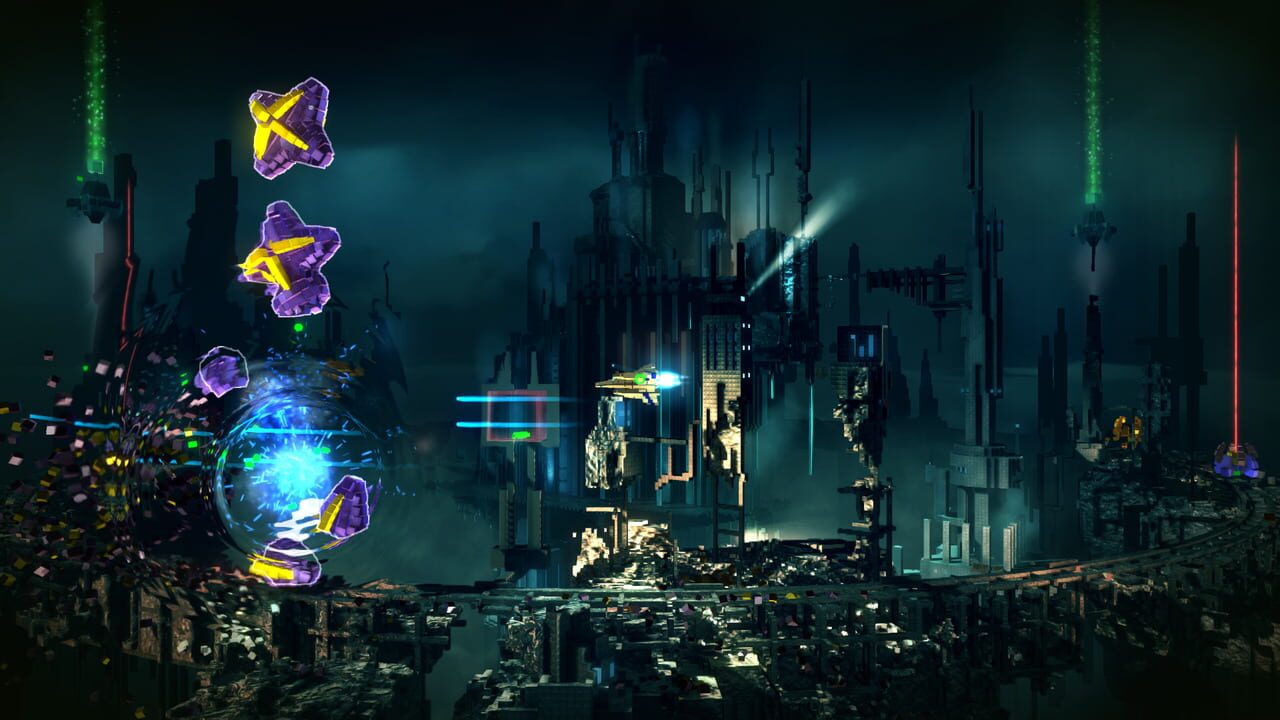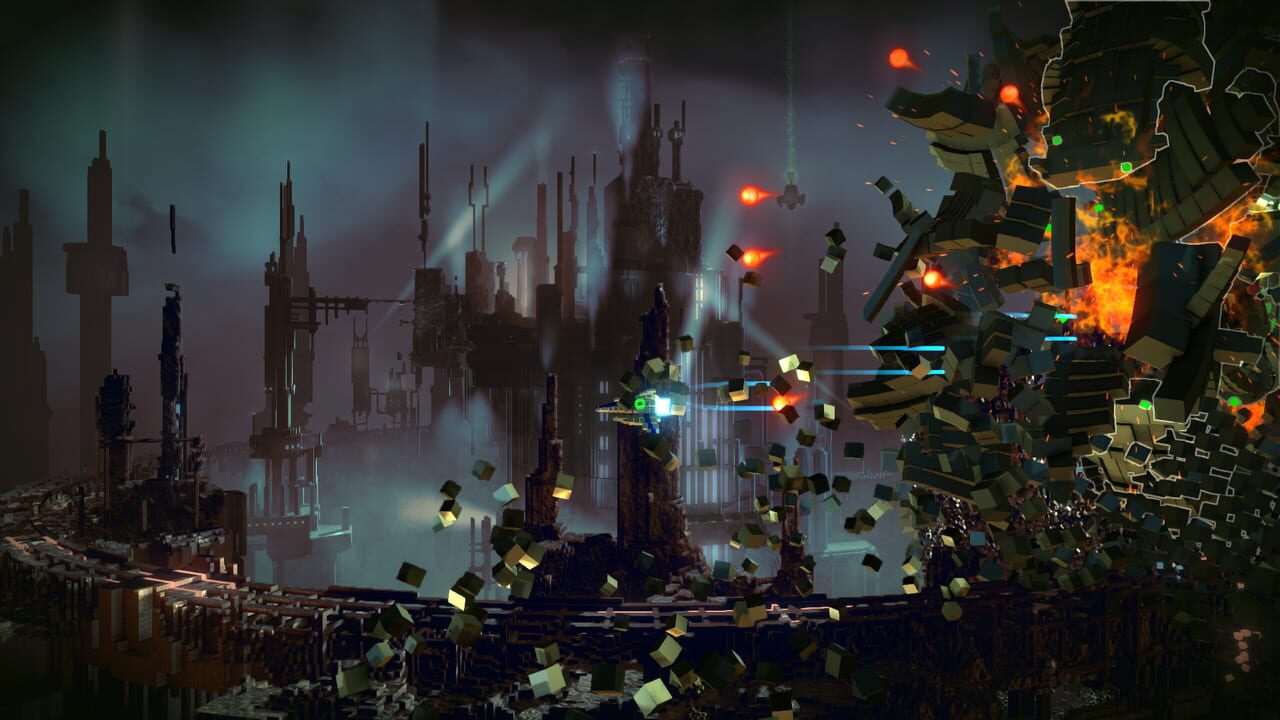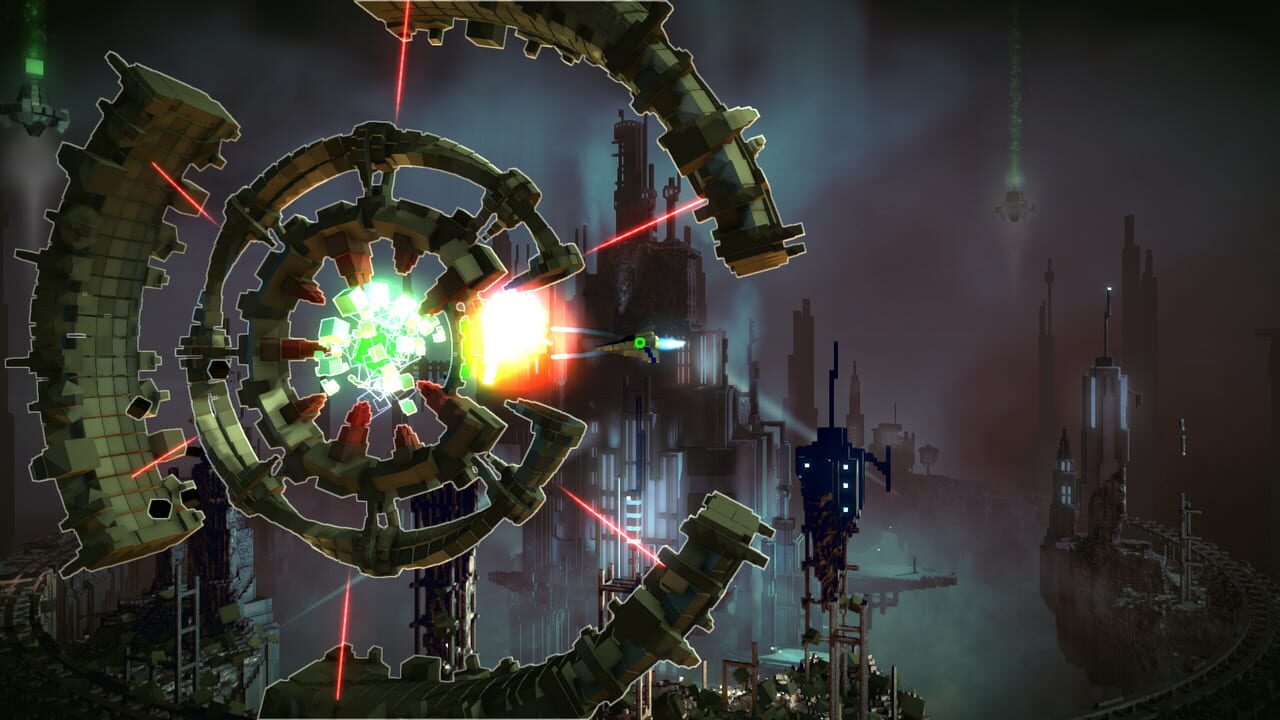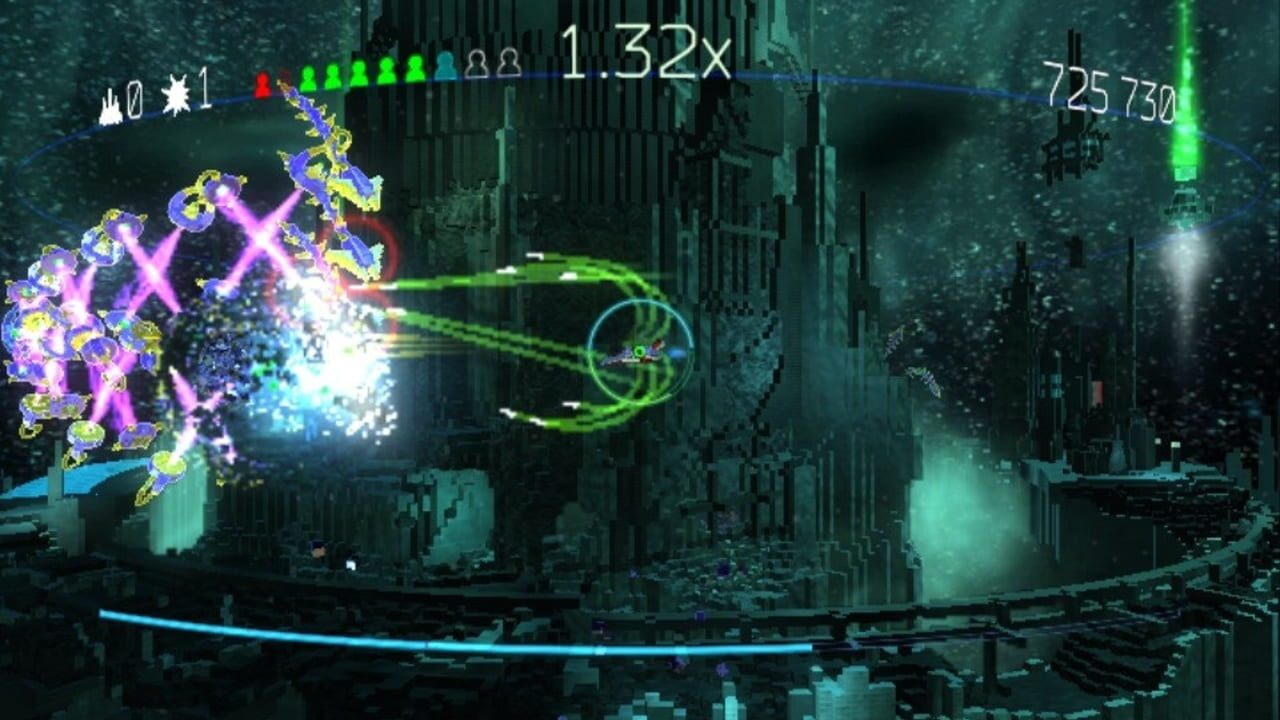 Videos
If screenshots are not enough, you can enjoy creative videos from Sony Computer Entertainment of America (SCEA)
You may also like
If you like RESOGUN, but you're tired of it and want something new, you can try other games.