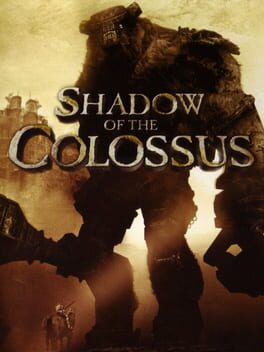 Shadow of the Colossus
Publisher

Sony Computer Entertainment, Inc. (SCEI)

Developer

Team Ico

Release date

18 Oct 2005
An open-world action/adventure game in which a young wanderer, along with a stolen magical sword and his steed companion, trespasses a cursed land, makes a deal with an ancient being to bring a sacrificial victim back to life, and sets off to fulfill his end of the bargain, which involves tracking down and infiltrating the abodes of sixteen colossi and sacrificing them to achieve his goal.
see all / fold
| AGM score | 93% |
| --- | --- |
| IGN | 9.7 |
| GameSpot | 9 |
| Metacritic | 91 |
expand / fold
About Shadow of the Colossus
Shadow of the Colossus is released by Sony Computer Entertainment, Inc. (SCEI) in 18 Oct 2005. The game is designed by Team Ico. Shadow of the Colossus is a typical representative of the Adventure genre. Playing Shadow of the Colossus is a pleasure. It does not matter whether it is the first or a millionth hour in Adventure, there will always be room for something new and interesting. Thrilling levels and gameplay Shadow of the Colossus will not leave anyone indifferent. The complexity of gameplay increases with each new level and does not let any player get bored.
In addition to it in 18 Oct 2005 released games such as:
In addition to Shadow of the Colossus, the representatives of Adventure games also belong:
A complete list of games like Shadow of the Colossus can be found at AllGame here.
Shadow of the Colossus is versatile and does not stand still, but it is never too late to start playing. The game, like many Adventure games has a full immersion in gaming. AllGame staff continues to play it.
Shadow of the Colossus is perfect for playing alone or with friends.
At AllGame you can find reviews on Shadow of the Colossus, gameplay videos, screenshots of the game and other Adventure representatives.
The story
This section tells the history of the world of Shadow of the Colossus
The story of Shadow of the Colossus begins as Wander enters the forbidden land, traveling across the long bridge at its entrance on his horse, Agro. According to Lord Emon later in the game, prior to entering the forbidden land Wander had stolen an ancient sword, which is the only weapon capable of slaying the colossi of the forbidden land. Led to the massive Shrine of Worship at the center of the region, Wander carries with him the body of a maiden named Mono. A moment later, several shadow-like creatures with humanoid forms appear and prepare to attack Wander, but he easily dismisses them with a wave of the ancient sword in his possession, which emits strong beams of light. After vanquishing the shadow creatures, the voice of the disembodied entity known as "Dormin" echoes from above, expressing surprise that Wander possesses the weapon. Wander requests that Dormin return Mono's soul to her body, which it states may be possible, but only if the sixteen idols lining the temple's hall are destroyed. It explains that this task can only be accomplished by using the ancient sword to kill sixteen colossi located throughout the land. Each contains a portion of Dormin's own essence, though this is not revealed until late in the game. Despite a warning from Dormin that he may have to pay a great price to revive Mono, Wander sets out to search the land for the colossi and destroy them. In a sequence after the eighth's slaying, a deterioration of Wander's body is shown clearly—his skin becoming paler, his hair darker, and dark streaks growing across his face. After the death of the twelfth colossus, it is revealed to the player that Wander is being pursued by a group of warriors led by Emon. Urged to hurry with his task by Dormin, Wander soon heads off to defeat the sixteenth and final colossus. On the way to this confrontation, he travels on horseback across a long bridge, which begins to collapse as he is halfway across. As Agro jumps over the last gap in the bridge, the portion which is landed on begins to separate from its foundation, causing Agro to nearly lose footing. Sensing the impending fall, Agro jerks forward to throw Wander to safety on the other side, making a sacrifice for him and falling into the river hundreds of feet below as the bridge finally gives way. Wander goes on to defeat the final colossus, and Emon's company arrives in the Shrine of Worship just as the last temple idol crumbles; Wander appears soon afterwards, his eyes and skin now both entirely pale, and two small horns protruding from his head. Declaring that Wander has been "possessed by the dead", Lord Emon orders his warriors to kill him. While he struggles to reach Mono, one warrior shoots Wander in the leg with a crossbow, while another stabs him through his heart with a sword. Black blood sprays from the wound as Wander's body becomes covered in darkness and falls to the floor—a death identical to those suffered by the colossi. Afterward, Dormin's spirit possesses Wander's body, transforming it into a shadowy giant. Dormin, now speaking in its masculine voice, explains that it had been separated to sixteen pieces—the colossi—to seal away its power, and that by entering Wander, who absorbed physical form from defeating each colossus, it is now whole again. While his men flee, Lord Emon casts the ancient sword into a small pool at the back of the temple's hall, creating a whirlwind of light that consumes Dormin and Wander. Emon and his men flee the forbidden land as the bridge connecting to the temple collapses behind them. As they safely arrive at the entrance to the forbidden land, Emon expresses hope that if Wander survived, someday he may be able to atone for his crimes. In the temple, Mono awakens, restored by Dormin in accordance with its agreement with Wander, and Agro limps into the temple with an injured hind leg. Mono follows Agro to the pool into which Wander and Dormin were pulled by Emon's spell, finding a male infant with tiny horns on his head. She takes the child with her, following the horse to higher levels of the Shrine of Worship, and arrives at a secret garden within the shrine as the game ends.
Shadow of the Colossus - Critique
Author: Marty Sliva
Date: 2020-07-30 22:15:09
Translated from English by IGN France.
Shadow of the Colossus on PlayStation 4 is a breathtaking return to this classic that already impressed us on PlayStation 2 in 2005. Artistically completely redone and featuring spectacular lighting effects, the title captures the unique beauty of the original game, its awe-inspiring scope and its absolutely heart-wrenching history while at the same time correcting a handful of imperfections. The result is not only an incredible remake, but it is also one of the best and most beautiful games the PS4 has to offer.
Part of Shadow of the Colossus's defining legacy is found in its relatively simplistic design. You explore a vast and beautiful world in search of 16 unique and terrifying beasts, which range from humanoid to giant bird to massive sea creature. While it's never really explained, your motivation is clear: you have to kill them in order to give life back to a woman in a coma, which is truly the most important thing to you. But while this premise is simple, taking on a six to eight hour quest to continue it is particularly noteworthy.
Exiting the central shrine and using the ray of sunlight reflecting off your sword like a dowsing wand to find your next target is a continually satisfying way to start my hunt. And every time I started to make my way to one of the beasts' territory, I found myself stunned by how magnificent Shadow of the Colossus was. In the way light creeps through a forest to the tangled tufts of hair of a colossus, not to mention the texture of my character's cloak, it now does better than other contemporary games, which says a lot about the original quality. The game is superb even on a first generation PlayStation 4, and even more so on PS4 Pro.
This remaster also does a fantastic job of solving some of the problems with the 2005 game, completely modernizing the experience to stick to 2018 standards. Frame rate no longer plummets in the presence of a particularly massive colossus, and when you set your PS4 Pro to Performance mode, the game even holds up to 60 FPS with minimal visual sacrifice. You can see details all the way to the horizon as you walk around on your mount, revealing a sense of scale hidden in the original game (due to reduced viewing distance). And the new control setup remaps the jump and input buttons in a more logical way than was done back then. Combine all of that with a flexible Photo mode and a handful of easter-eggs, and this remake will make you forget you're playing a 13-year-old title.
There are still a few slight issues still present: for example, the grandeur of some battles and the proximity of a giant hairy colossus means that the camera will sometimes get lost in the tufts of hair, obscuring the view at a crucial moment. Likewise, the success of some encounters relies on placing the Colossus in a very specific position, which can sometimes be akin to holding a dog in place in a bathtub.
But overall, the design of Shadow of the Colossus has stood the test of time without any signs of wear and tear. Each of the 16 Colossi is a puzzle, and if at the beginning the learning of the controls and the mechanisms turns out to be rather simple, the challenge and the complexity increase in depth at the end of the game. I love this moment of amazement and terror that we have when we see for the first time one of these animals, but which is quickly replaced by curiosity; pacing a creature, learning its nuanced movements and distinctive behaviors as you attempt to reach the top of its skull feels like you're inside a wildlife documentary. It's this illusion that these are living creatures that creates internal conflict, when you hunt and kill them, and Shadow of the Colossus uses that emotional springboard brilliantly.
Likewise, having a minimum of tools - a simple sword, a bow, and your Agro horse - means you need to master each of them in order to take down the Colossi. There are a few upgrades that can be obtained by completing the optional Time Attack modes, such as more powerful weapons, different colored horses, and even a parachute for easier exploration. And while none of these are necessary to defeat your opponents, they provide a solid incentive to replay certain encounters.
Once aboard a colossus, the whole experience is nourished by a fantastic feeling of tension. The wonderful and evocative soundtrack takes its ease, the creatures try to free you from their backs, and your stamina meter drops, even as you try to find a weak spot. That feeling of impending dread and accentuated by that last element - endurance management leads to some awesome cinematic moments where I come to a safe edge just as my grip is fading. This mechanism evokes at times what we could have had in The Legend of Zelda: Breath of the Wild, which was, in retrospect, clearly inspired by the original Shadow of the Colossus.
All of these encounters fuel the emotional arc of the story. The journey of your character and her sleeping sister (Queen? In love?) Is thus marked by tragedy. There is something very brutal about watching your hero slowly become less and less human as you kill innocent beasts, all in the name of the salvation of someone you love. It's a moral issue that comes up every time you take down a Colossus - so there's no celebration, we're just conditioned to head to a new boss. There is no XP, nor money. Instead, you encounter the silence that invites you to reflect on what you just did. And, without revealing anything, the story climax remains one of the most emotional moments in video game history.
Screenshots
Screenshots will help you evaluate the graphics and gameplay of Shadow of the Colossus.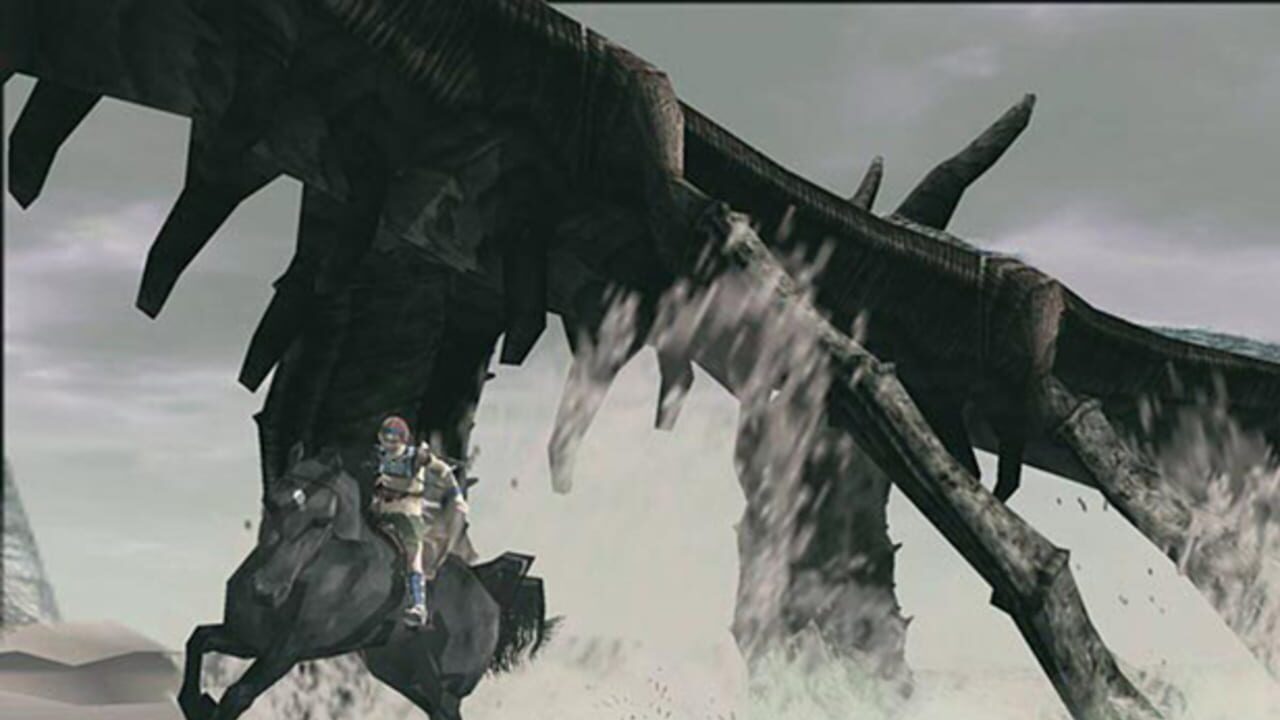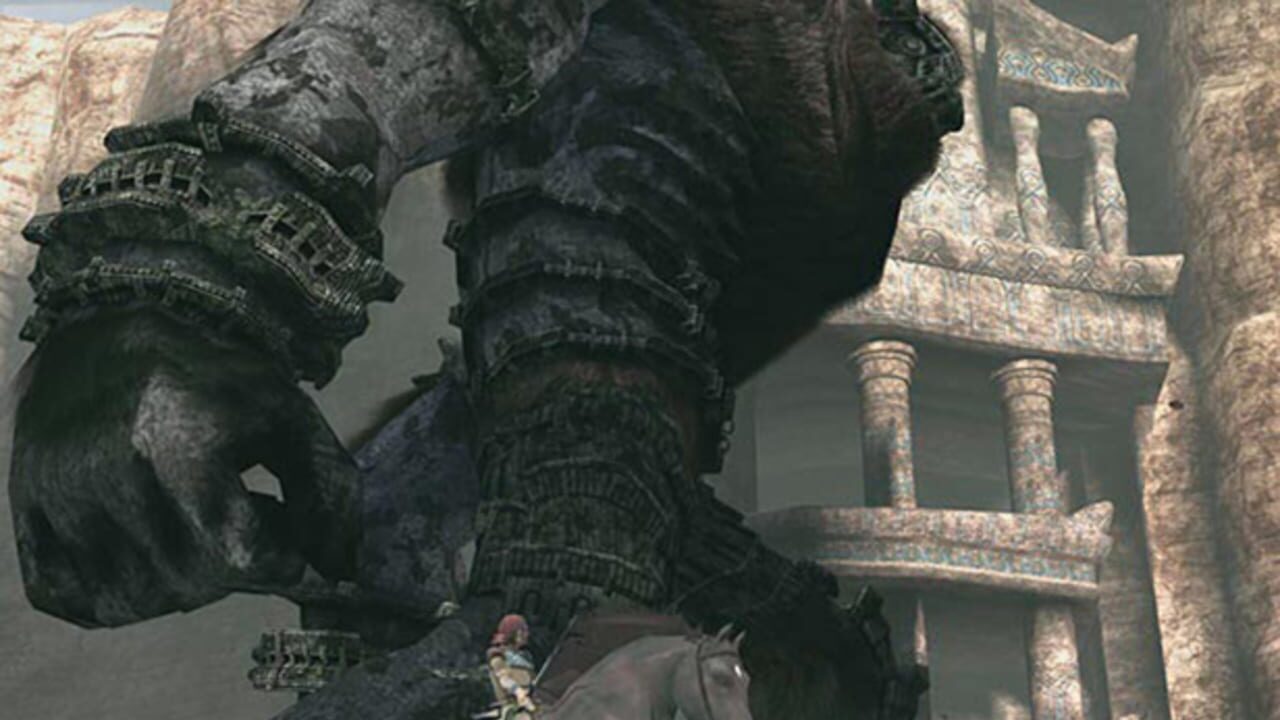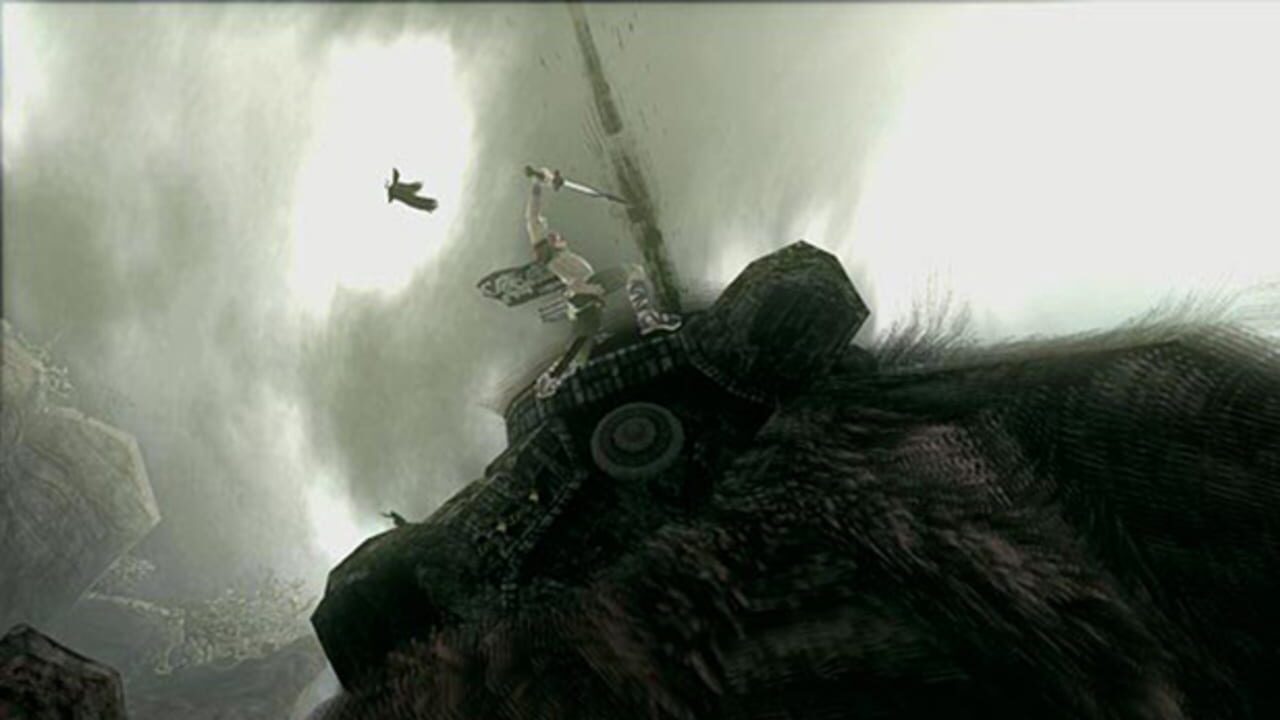 Videos
If screenshots are not enough, you can enjoy creative videos from Sony Computer Entertainment, Inc. (SCEI)
Streams
But that's not all! We also carefully prepared the best strips from Shadow of the Colossus.
You may also like
If you like Shadow of the Colossus, but you're tired of it and want something new, you can try other games.