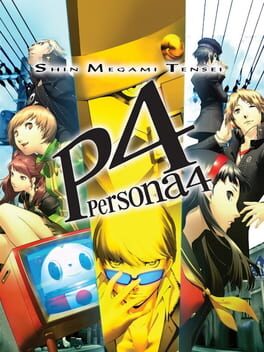 Shin Megami Tensei: Persona 4
Publisher

Ubisoft Australia

Developer

Atlus

Release date

10 Jul 2008
Shin Megami Tensei: Persona 4 is the fourth main entry of the Persona series. Which is a spin off series of the Shin Megami Tensei series. Starting with Persona 3, the series became popular for its combination of traditional RPG mechanics, and social simulation gameplay. By day the player attends high school. By night the game becomes a dungeon crawling turn based RPG. In Persona 4 the player assumes the role of the player-named protagonist who has transferred to a new school in the fictional rural Japanese town of Inaba. The protagonist gains the ability to summon Personas, a power that allows the protagonist to fight Shadows, the enemies of the game. Like Persona 3, Persona 4 requires the player to manage their time wisely. As most actions in the game will result in time advancing. Passage of time is not based on how long the player takes to do their actions. Once the player has chosen what they will do, time will pass. When time passes it simply skips to the next part of the day. Each day is split into multiple parts: Early Morning, Morning, Lunch, Daytime, Afternoon, After School, and the Evening. Players can choose to spend time with friends, study, read books, fish, and many other side activities. Note that shopping does not cause time to pass. On schooldays the player attends school, where there is usually a lecture about random factoids of real life that you will be quizzed on. Getting these questions right or wrong does not effect the main story, but raises the characters Knowledge social stat, which can be used to unlock dialogue options in some cutscenes, and get higher test scores. Other social stats, include: Understanding, Courage, Expression, and Diligence. Each of these stats have many various effects on the players side activities. Some social links require certain levels of social stats. Increasing your social stats can unlock more part time jobs for the player to earn more money. After school and on weekends the player chooses what to do with their free time, At night, the player can traverse dungeons. Where they will fight many different types of Shadows. The combat is very similar to any traditional turn based Japanese RPG game. Persona 4 uses a combat system akin to the Shin Megami Tensei: Nocturne "Press Turn" system. In which the player can take advantage of the enemies weaknesses to gain extra turns. If the player attacks an enemy with an element that enemy is weak to, the player gains an extra turn to attack. However, repeating that attack on the same enemy will not give the character a second extra turn. The game features a very complex but easy to use fusing system. The player selects multiple personas to fuse together to create a new persona that can sometimes carry over some of the base personas skills. Later into the game the player can unlock Special Fusions to create Peronas that are very powerful. Social Links are one of the key mechanics in this game. Social Links are a measure of the friendship between the protagonist and the many characters of Persona 4. This feature gives your fused Personas bonus experience upon their creation, and allow you to learn new skills and abilities in battle. Social Links also open up romantic relationship options with a few of the games female characters. Social Links play out as the normal cutscenes in the game that provide more character development for the huge cast of characters. There are 24 Social Links in total, each one has a respective Arcana. All Personas have an assigned Arcana. Having a Persona of the same Arcana of a Social Link doubles the rate that you level that Social Link. Persona 4's plot is closely tied to the weather, thus the player can check the ingame weather forecast. Weather has various effects on the game, on rainy days if the player chooses to study they will gain more Knowledge points than normal. The most essential part of the weather forecast is recognizing when the town will become foggy, as this is an indication of when the player must finish the dungeon they are currently exploring. If the player fails to complete a dungeon before a foggy day the game rolls the calender back one week. The fog sets in after 2 or more rainy days.
see all / fold
| AGM score | 90% |
| --- | --- |
| IGN | 9 |
| GameSpot | 9 |
| Metacritic | 90 |
expand / fold
About Shin Megami Tensei: Persona 4
Shin Megami Tensei: Persona 4 is released by Ubisoft Australia in 10 Jul 2008. The game is designed by Atlus. Shin Megami Tensei: Persona 4 is a typical representative of the Role-playing (RPG) genre. Playing Shin Megami Tensei: Persona 4 is a pleasure. It does not matter whether it is the first or a millionth hour in Role-playing (RPG), there will always be room for something new and interesting. Thrilling levels and gameplay Shin Megami Tensei: Persona 4 will not leave anyone indifferent. The complexity of gameplay increases with each new level and does not let any player get bored.
In addition to it in 10 Jul 2008 released games such as:
In addition to Shin Megami Tensei: Persona 4, the representatives of Role-playing (RPG) games also belong:
A complete list of games like Shin Megami Tensei: Persona 4 can be found at AllGame here.
Shin Megami Tensei: Persona 4 is versatile and does not stand still, but it is never too late to start playing. The game, like many Role-playing (RPG) games has a full immersion in gaming. AllGame staff continues to play it.
Shin Megami Tensei: Persona 4 is perfect for playing alone or with friends.
At AllGame you can find reviews on Shin Megami Tensei: Persona 4, gameplay videos, screenshots of the game and other Role-playing (RPG) representatives.
Persona 4 Golden - Analysis
Author: Juan García
Date: 2020-03-02 21:36:58
It has taken, but finally we have Persona 4 Golden among us. Possibly the best PS Vita game. A classic Japanese role-playing game that manages to overcome the conventions of the genre to reach all types of audiences.
Four years ago Persona 4 for Playstation 2 burst the concept we had of Japanese RPG with a solid and fun proposal, capable of engaging players for more than fifty hours. Now in PS Vita , all its virtues are maintained and even enhanced and improved with a port that looks better, plays better and even adds content to one of the great PS2 games.
It must first be clear that Persona 4 Golden is a Japanese title to the depths of its roots. From his proposal to his argument, everything in this Atlus title exudes style and good oriental style. This is a game that is half teenage drama in high school, half the role of dungeon exploration. But let's go in parts. The protagonist is a young man who is forced to move to the town of Inaba for a year. At that time you will have to make friends in class, socialize ... And when we have a few hours of play, everything changes when the murders begin. But not normal ones, but some committed by a serial killer who throws people into another world through the TV screen. Strange, right?
Our protagonist and his gang will have to investigate these events. Luckily they are not normal young people, since in addition to distributing tubs as bread, they have the ability to use People - magical beings - to perform special attacks. How could it be otherwise, the fighting will take place in turns, and in the traditional way in Japanese RPGs , so we see where the shots go in terms of playability in this release. Of course, there is much, much more.
For starters there are up to 150 People to collect (did anyone say that of 'Get yourself all' of Pokemon?), Even having to try combinations of People to get them all. To curl the curl a little more, when doing this it will be necessary to take into account what day of the week it is - and what time of day also, since each day is divided into three phases: morning, afternoon and night -, social contacts that we have - that influence the people we can have - etc. We could say that Persona 4 Golden starts from being a simple title, but with so many layers of sophistication that it ends up becoming a unique and almost sophisticated title in excess.
Fortunately, the work of Atlus successfully borders the fine line that separates refinement from nonsense, so that with a little dedication we will be able to get the subtleties of its game system and the infinite ways to customize the gaming experience to our style. Although there are missing tutorials and too many details are left for the player to interpret. This can become a problem for newbies in the genre, who will surely suffer enough with their contact.
At least it is not necessary to have played previous titles of this franchise in order to understand the plot and gameplay of the title. Regardless of whether we have done it or not, the story is understandable by everyone, without strange edges or references. Part of this success is its slow start, with several hours of learning in which we will make friends, try to fit in school, etc. Universal themes that anyone can understand, and that do not show their true relevance until we pass this learning period. The only time limit is marked, a year that our protagonist will spend in Inaba.
The improvements of PS Vita, the combat system and the conclusions! When turning the page.
Screenshots
Screenshots will help you evaluate the graphics and gameplay of Shin Megami Tensei: Persona 4.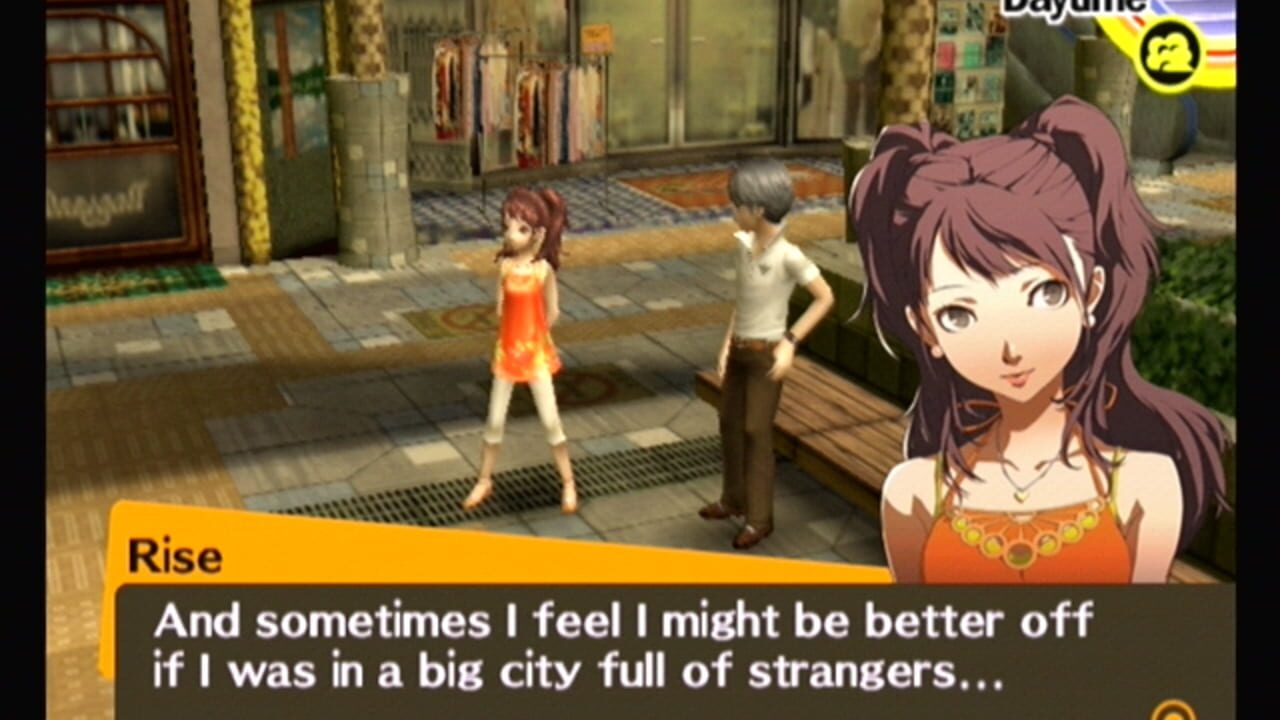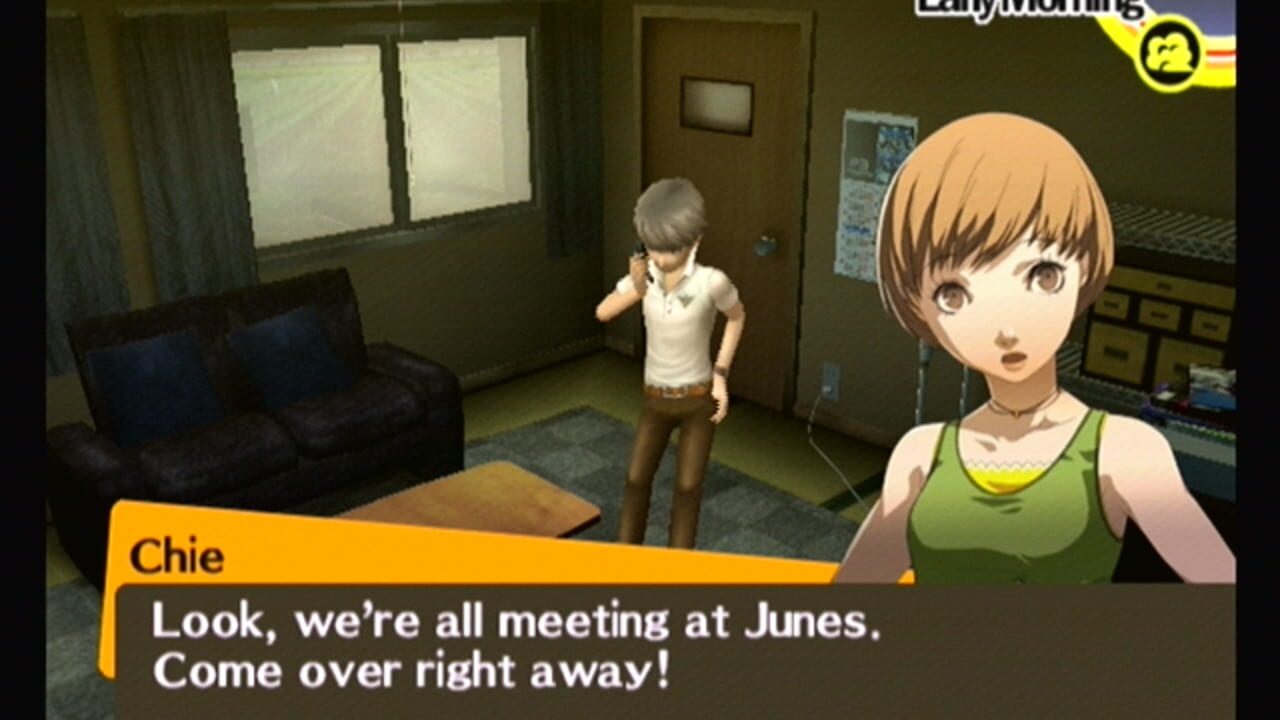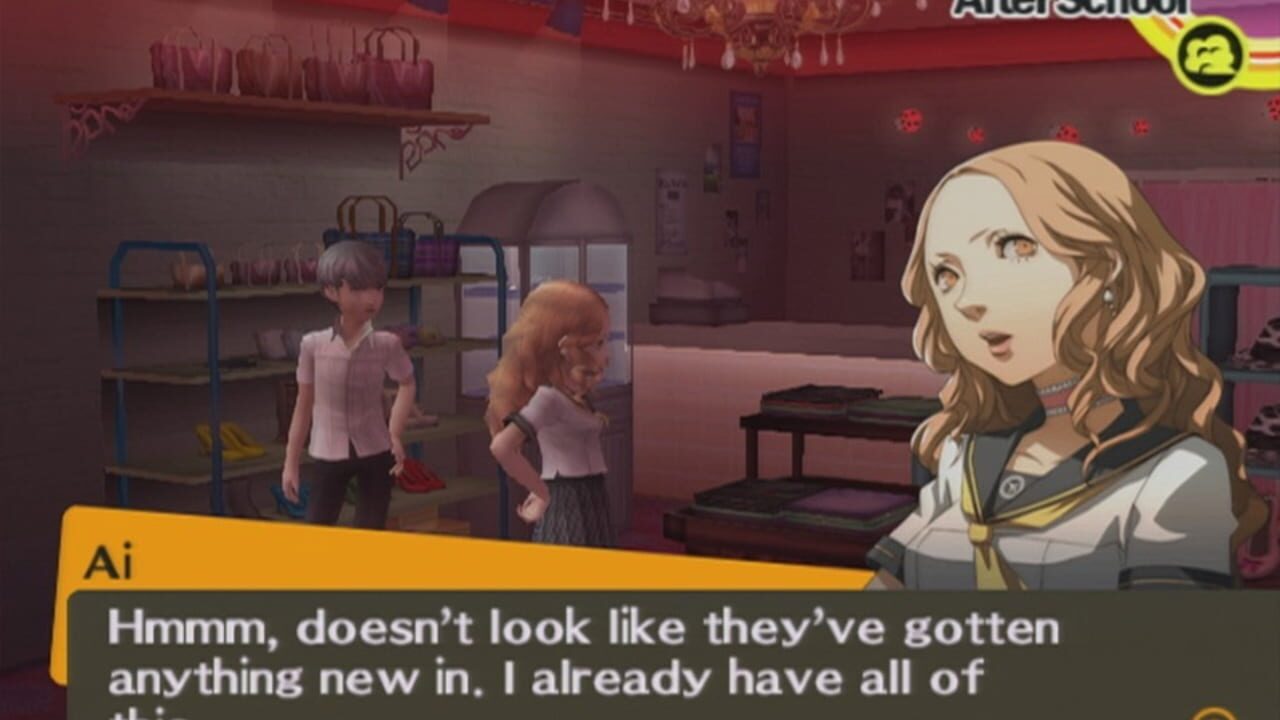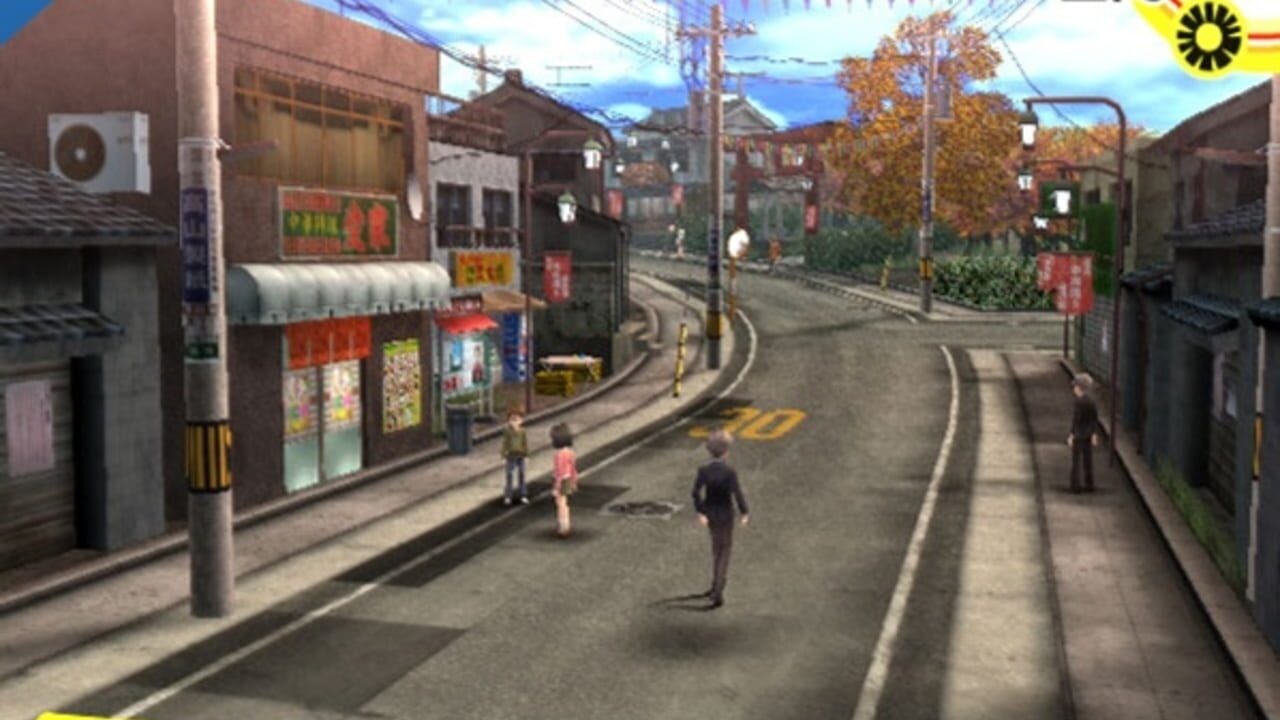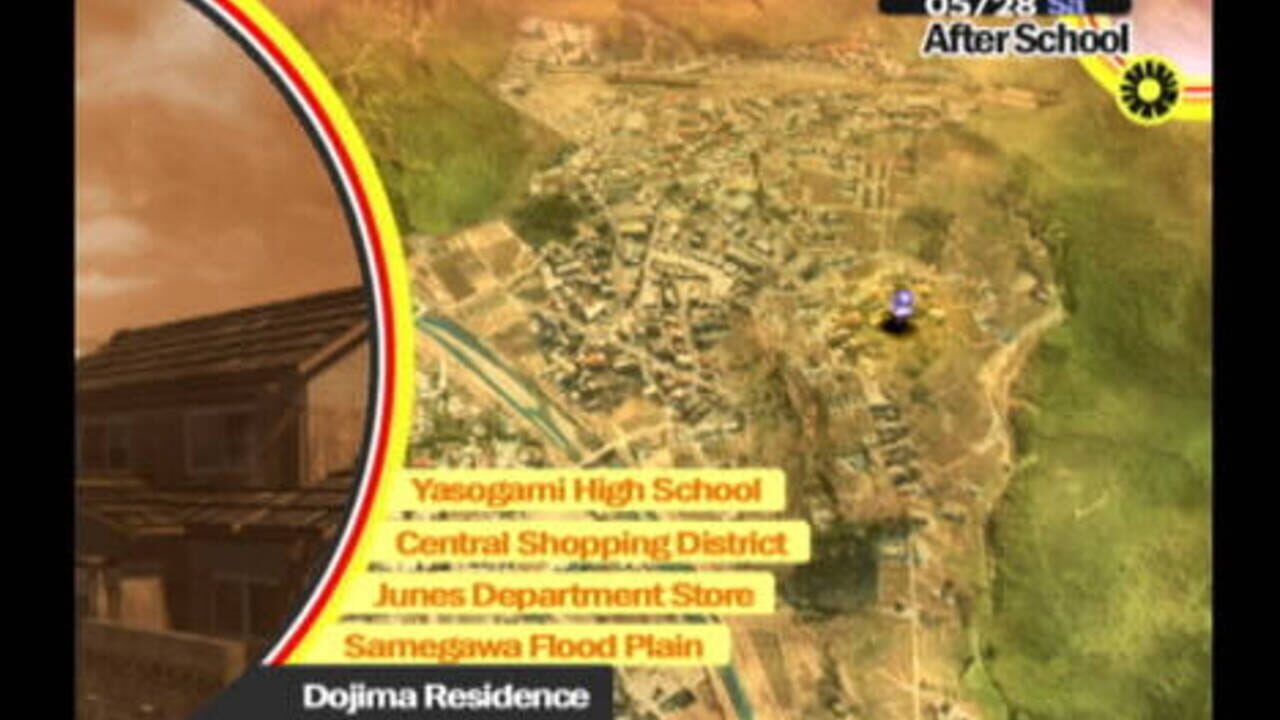 Videos
If screenshots are not enough, you can enjoy creative videos from Ubisoft Australia
Streams
But that's not all! We also carefully prepared the best strips from Shin Megami Tensei: Persona 4.
You may also like
If you like Shin Megami Tensei: Persona 4, but you're tired of it and want something new, you can try other games.