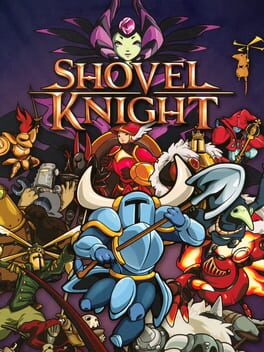 Shovel Knight
Publisher

Yacht Club Games

Developer

Yacht Club Games

Release date

26 Jun 2014
Note: If you possess Shovel Knight: Treasure Trove, you don't have to purchase Shovel Knight: Shovel of Hope independently. This title is remembered for all renditions of Shovel Knight: Treasure Trove. Shovel Knight is a courageous exemplary activity experience with clever ongoing interaction, extraordinary characters and a 8-piece retro look. A hot blend of new and old! You assume the job of the title legend Shovel Knight, a little knight who will encounter an incredible experience. Shovel Knight has resulted in these present circumstances nation with two objectives: he needs to vanquish the malicious magician and locate his missing incredible love once more. He uses a shovel sharp edge, a multi-reason weapon whose battling systems are lost everlastingly today. As a constantly respectable and supportive knight, Shovel Knight is a brilliant illustration of the code of cheating: strike brutally and vigorously burrow! However, between Shovel Knight and his cherished one there is a swarm of wretched knights. These awful enemies, known as The Order Without Mercy, have been dispatched to forestall Shovel Knight from arriving at the Enchants, and they will achieve their strategic all expenses. On the off chance that you like games with immaculate hop 'n' run ongoing interaction, excellent designs, earwig quality music, adorable supervisors, funniness and softness and incredible, genuine emotions ... at that point Shovel Knight is made for you! Highlights: The brilliantly credible style of Shovel Knight highmindedly constructs a scaffold from yesterday to today. Structure, illustrations and sound give recognition to the 8-piece time, and on today's present day frameworks, Shovel Knight can likewise sparkle with front line highlights: point by point livelinesss, multi-layered parallax foundations and new game plan. Train your hop 'n '' Run capacity and bring down each and every knight of the request without leniency. Turn foes over! Skips Abysses! Duel with foes! Uncover treasures! Find insider facts! Improve your gear! Shovel Knight is anything but difficult to learn and play, yet hard to ace. Great soundtrack by Jake "Virt" Kaufman with extra melodies by Manami Matsumae! Harvesting wealth to improve defensive layer and weapons. Definite foundations and striking livelinesss! Enormous, delightful pixels! Adorable characters and deceptive managers! The fair ongoing interaction makes it simple for tenderfoots to make their first strides and inspires recollections all things considered. A casual, feathery story loaded with amusingness, gentility and heart the experience all new and find all the insider facts of the world gratitude to New Game +! Center! - Grab a companion and play Shovel of Hope totally as a center experience! Challenge mode - With many testing difficulties you can truly show what you're made of. Body trade - Have you constantly needed Shovel Knight to be a woman or a shield? Knight is a man of his word? All things considered, you can change that now with fresh out of the plastic new plans for every principle character!
see all / fold
| AGM score | 83% |
| --- | --- |
| IGN | 9 |
| GameSpot | 8 |
| Metacritic | 78 |
expand / fold
About Shovel Knight
Shovel Knight is released by Yacht Club Games in 26 Jun 2014. The game is designed by Yacht Club Games. Shovel Knight is a typical representative of the Adventure genre. Playing Shovel Knight is a pleasure. It does not matter whether it is the first or a millionth hour in Adventure, there will always be room for something new and interesting. Thrilling levels and gameplay Shovel Knight will not leave anyone indifferent. The complexity of gameplay increases with each new level and does not let any player get bored.
In addition to it in 26 Jun 2014 released games such as:
In addition to Shovel Knight, the representatives of Adventure games also belong:
A complete list of games like Shovel Knight can be found at AllGame here.
Shovel Knight is versatile and does not stand still, but it is never too late to start playing. The game, like many Adventure games has a full immersion in gaming. AllGame staff continues to play it.
Shovel Knight is perfect for playing alone or with friends.
At AllGame you can find reviews on Shovel Knight, gameplay videos, screenshots of the game and other Adventure representatives.
Shovel Knight: Specter of Torment - Recensione
Author: Mattia "Zave" Ravanelli
Date: 2020-03-02 20:52:19
That of Shovel Knight is a fascinating and particular story, an illuminated case of managing a whole new name, born thanks to the creativity of the Yacht Club Games guys and that returns today where it started, on a Nintendo console. In the summer of 2014, the game, supported by a Kickstarter campaign, had made its debut on Wii U, 3DS and PC and success (in its small way) was not long in coming. If that game, the son of an aesthetic and game mechanics related to the 8 and 16 bit era, had managed to thrill a certain slice of the public, for Yacht Club Games and for Shovel Knight it was only the beginning.
A preview and exclusive for a few weeks, Specter of Torment is available on the Nintendo Switch eShop, waiting to also grace the world of PlayStation 4 (and Vita), Xbox One and PC in April. This is the second additional campaign that enriches and changes the world initially known in Shovel Knight. If that adventure, now for clarity enriched with a subtitle (Shovel of Hope), featured the knight of the same name destined to face various levels in an all 2D action game, built pixel by pixel and capable of taking up ideas and style of the various action games of thirty years ago, Specter of Torment reuses panoramas and characters to tell a different story. That of Specter Knight, former opponent of Shovel Knight in the past. However, this is a prequel, which goes to investigate the birth of the character, through a simple but all in all tasty story. But don't worry, as already in Shovel Knight and in the first additional campaign (Plague of Shadows), even in this case we read very little and play a lot.

Yacht Club Games has made a new center, without remaining perched on the idea and approach of the first "story", but using that material to offer a coherent but different experience. Specter Knight is a character with all his movements, which require a different approach. Personally, I wasn't particularly impressed with Shovel Knight, but with Specter of Torment, the spark went off immediately. Unlike Shovel Knight, here the hero can count on a decidedly limited jump, not for this the game proves to be less frenetic and, in his way, spectacular. Rather!
Specter Knight is an elegant character, remotely able to remember more of a Dante than a Devil May Cry than the hero with the blue armor of the main game. With his scythe he cannot stand out who knows what leap, but it is enough to frame an enemy or some particular interactive elements to allow him to launch himself in a flying shot that, in addition to offending, launches him upwards or downwards. The pile of bones can also briefly climb some walls and cling to the "edges" of the platforms, as well as rely on a considerable amount of secondary weapons ... to be unlocked time after time, depending on the precious accumulated in the levels, when you return to the tower which acts as a central hub.
The whole game, which offers ten levels all taken from Shovel Knight but specially modified, offers an intelligent and well-kept level design. The position of the enemies and platforms is thought out in an excellent way, calling the player to spectacular sequences of jumps and kills in order to get to the final section. Each level does not fail to introduce some new ideas, from timed platforms to tracks to slide on, from invisible walls to pots that spew boiling fire on Specter Knight. The game packaged by Yacht Club Games is demanding but rarely frustrating and indeed, to be honest, the bosses, however well thought out, do not turn out to be a challenge that lives up to expectations.
Secondary weapons ("Curio" in the game) offer many alternative resources, although not always perfectly balanced. There are so many, then, that choosing the right one, acting on the back buttons, in the middle of the action is not particularly intuitive. But these are the only real problems of Specter of Torment, which otherwise manages to entertain in an ancient way but without ever ending up to become an empty hodgepodge of quotes and bowing. And when, after a few hours, it's all over ... there will always be extra challenges, the possibility of facing the individual bosses again or the whole campaign at a higher level of difficulty (keeping the equipment already purchased). Nothing sensational, but all very well done. As well as the successful artistic direction that winks both eyes to the past, with good color combinations that are not afraid of taking some risks and always exemplary legibility of the scenes.
MODUS OPERANDI
I played Shovel Knight: Specter of Torment after purchasing the entire package of the first three campaigns (Shovel Knight: Treasure Trove) for the price of 24.99 Euros. Those who want to play only Specter of Torment will be able to limit themselves to spending 9.99 Euros (the first two campaigns cannot be purchased individually at this time). I completed the game in about 5 hours, trying it both in portable mode and on the TV, using the Joy-Con and the Pro Controller, without appreciable differences between the two methods.
Screenshots
Screenshots will help you evaluate the graphics and gameplay of Shovel Knight.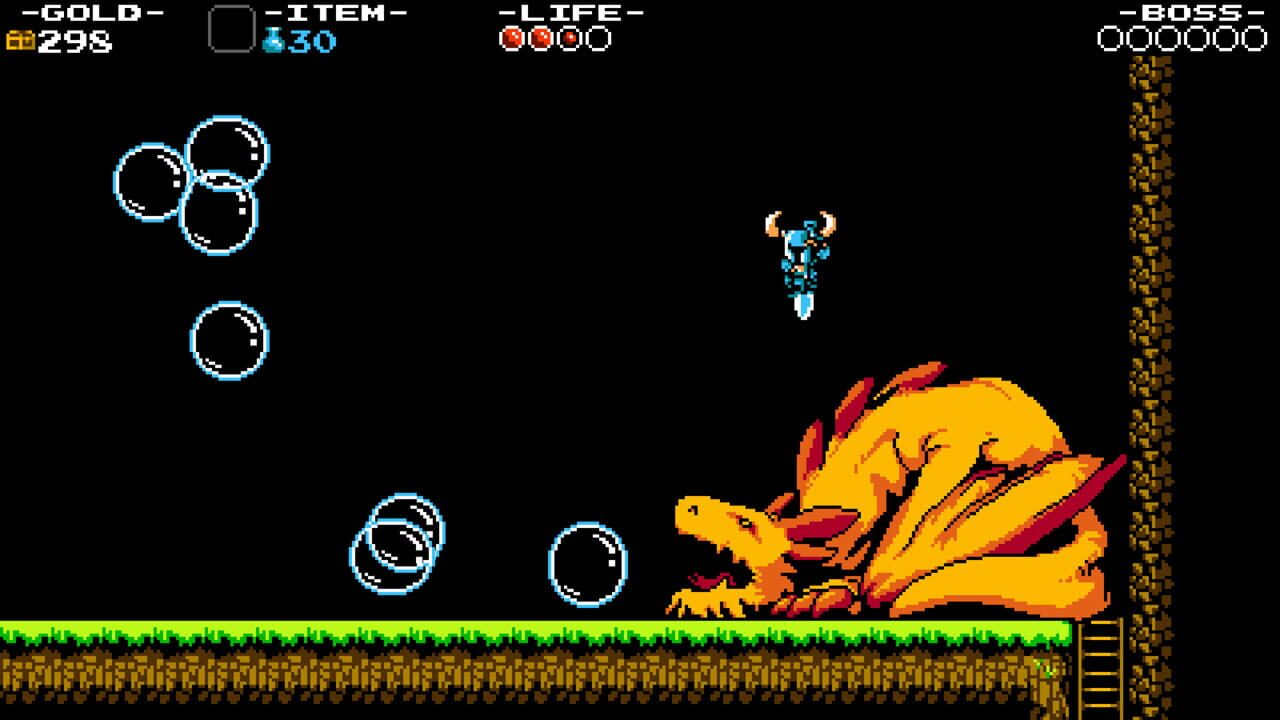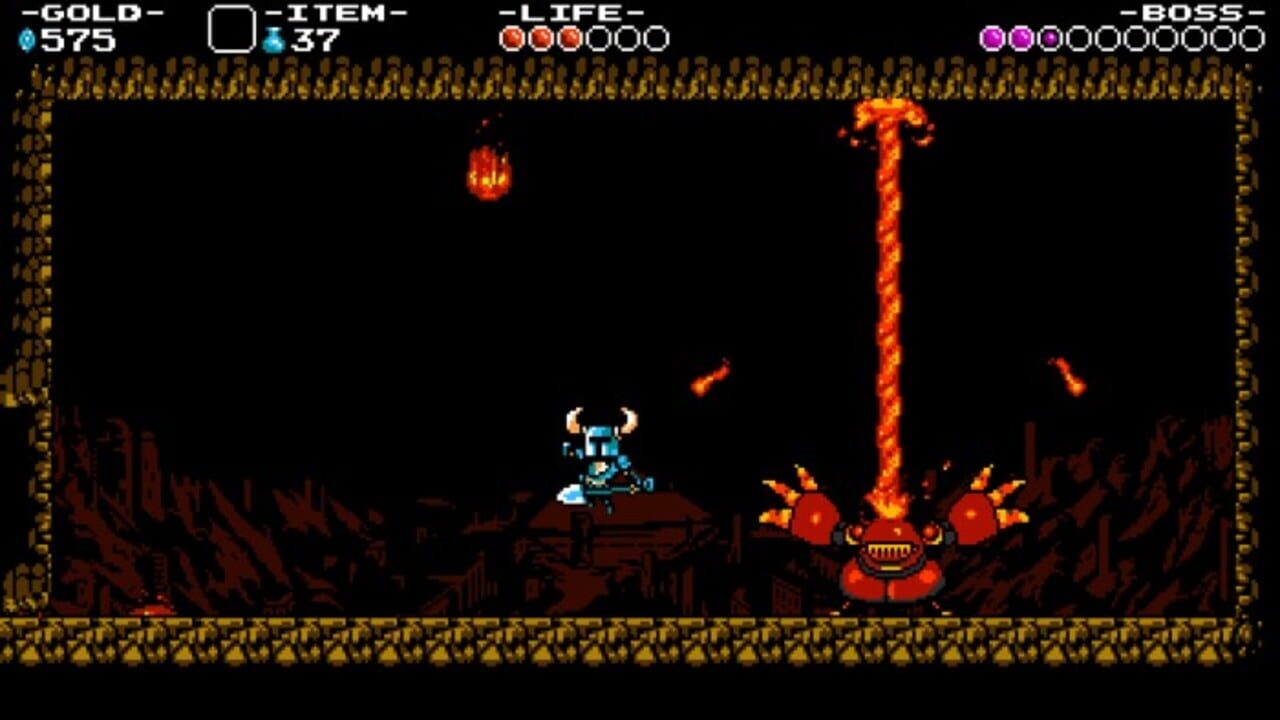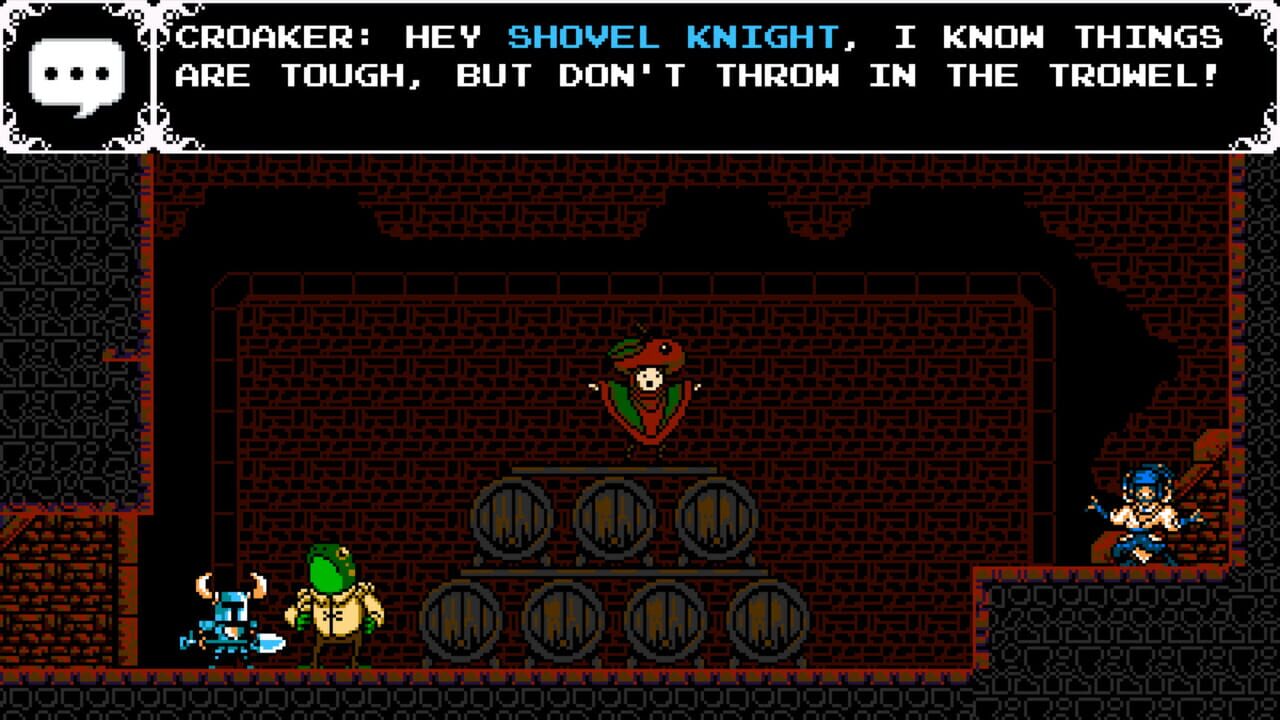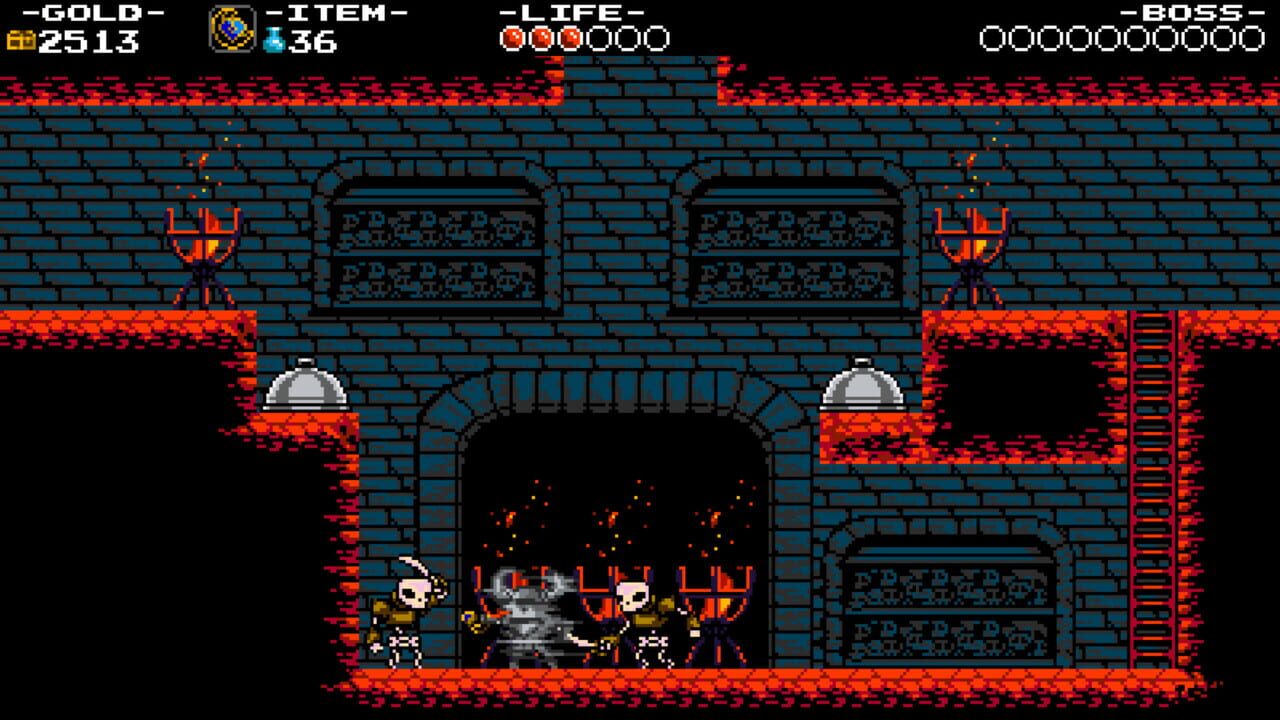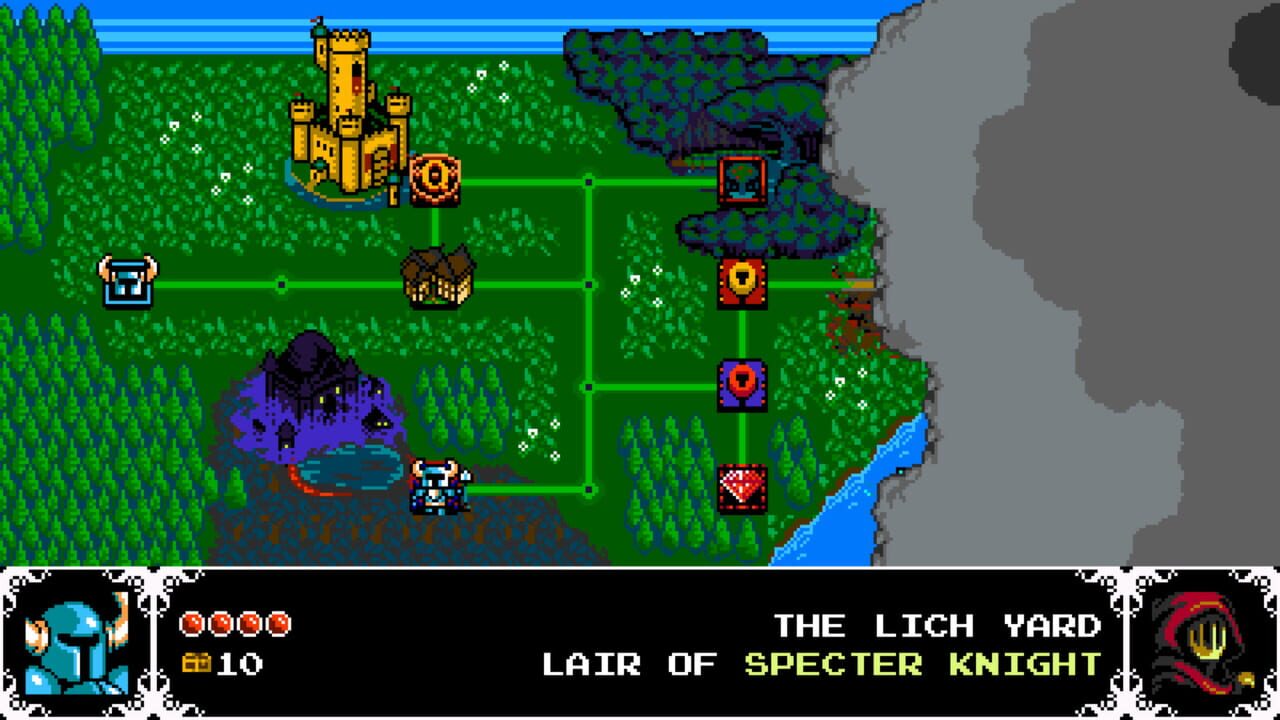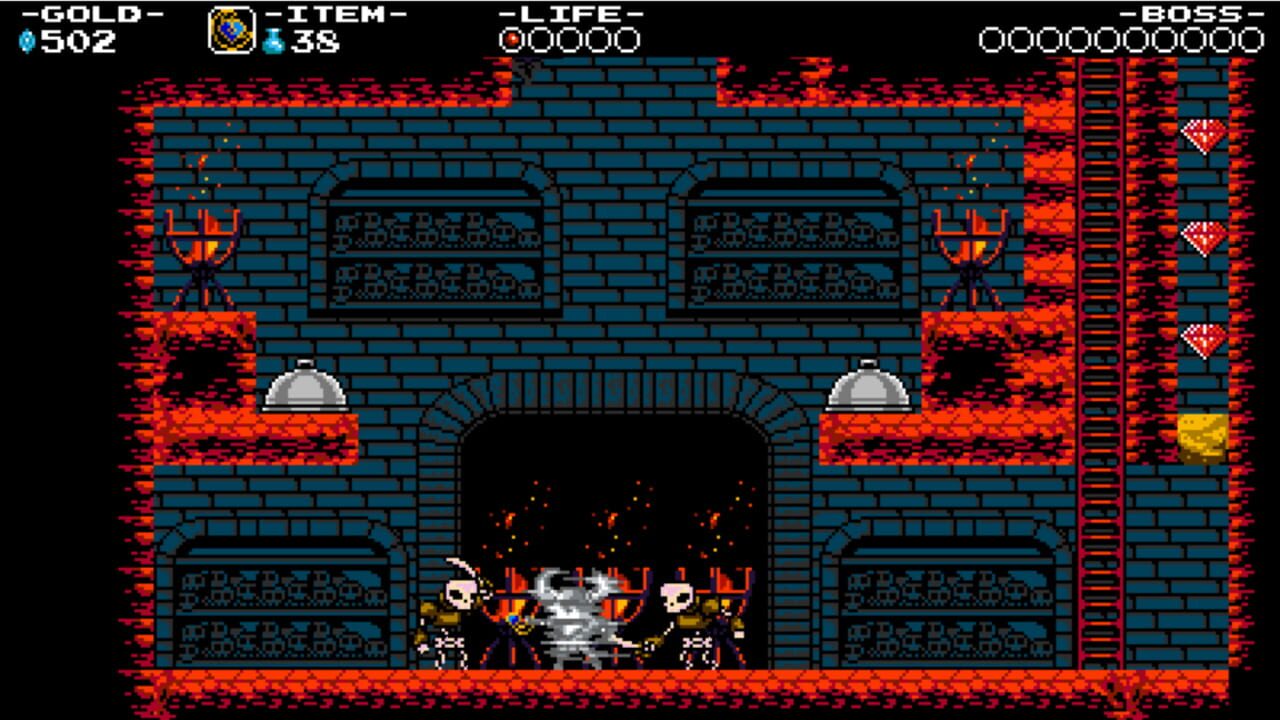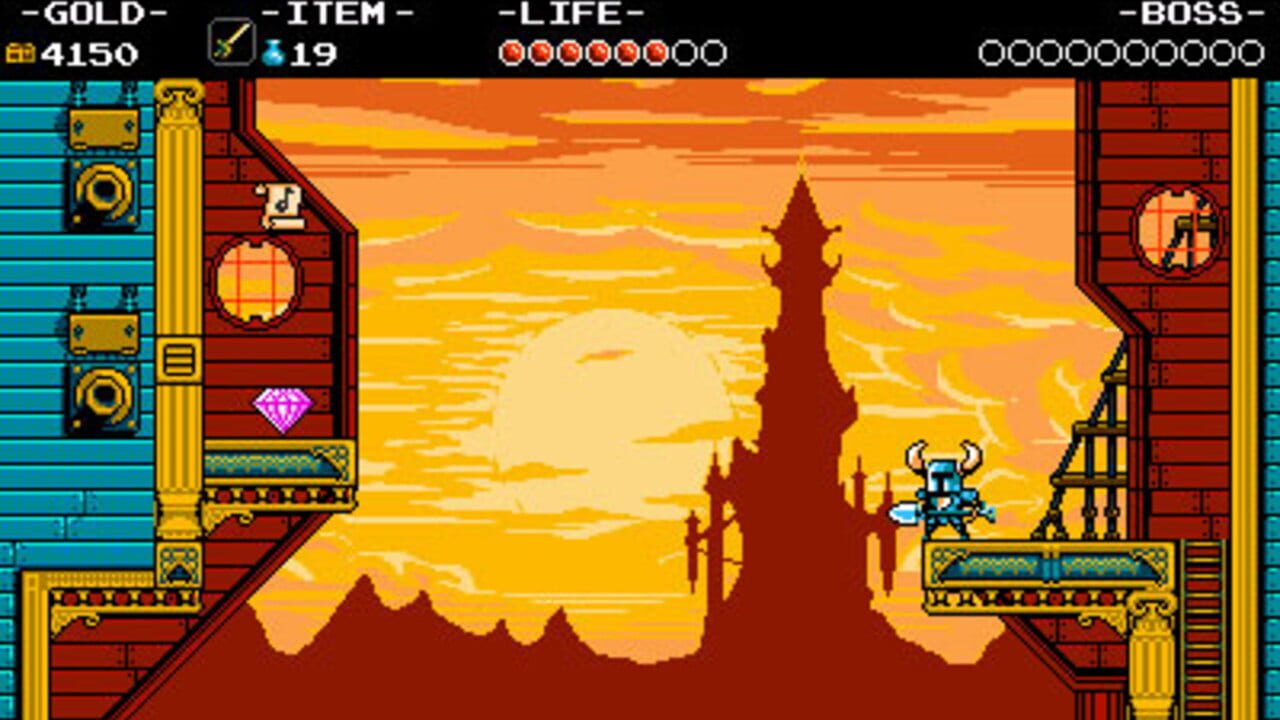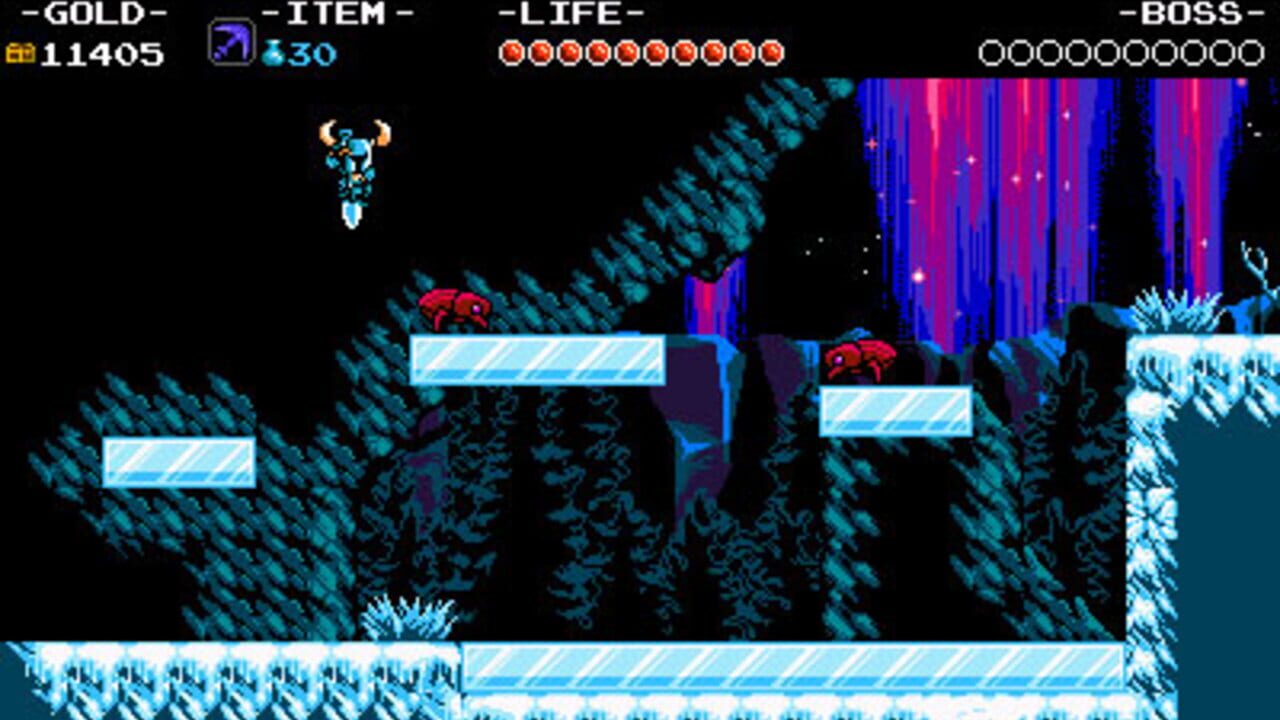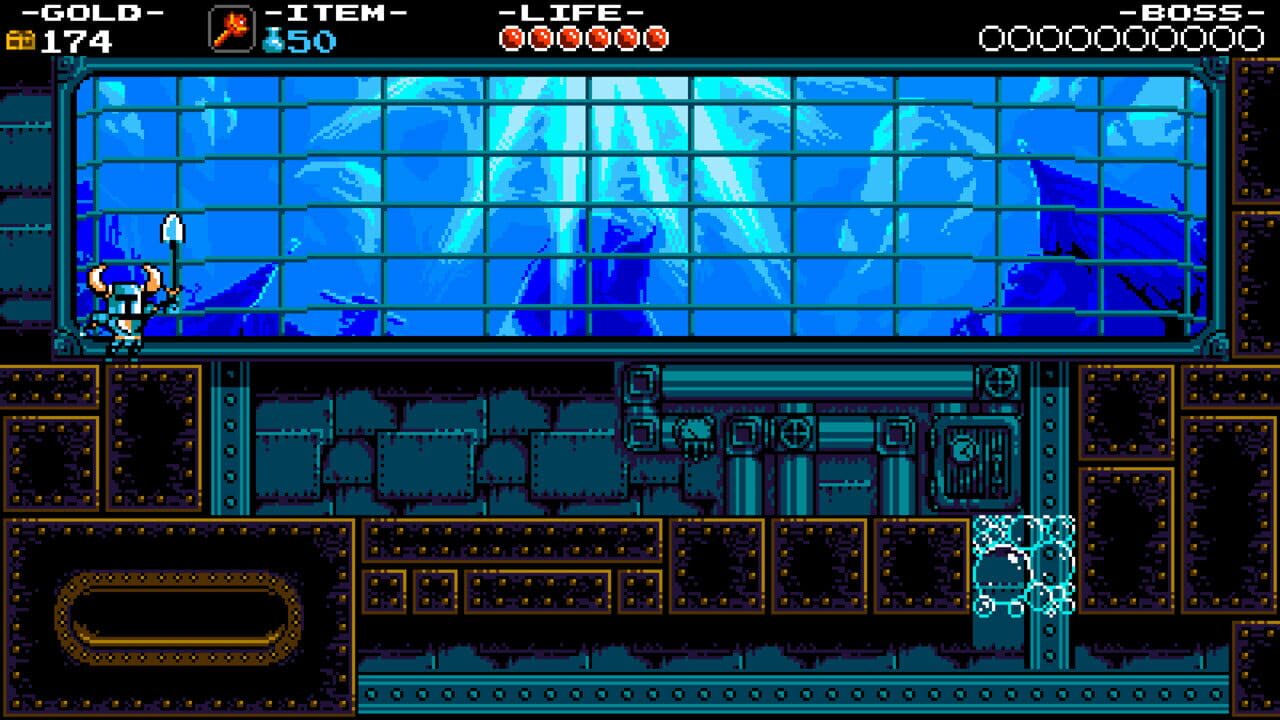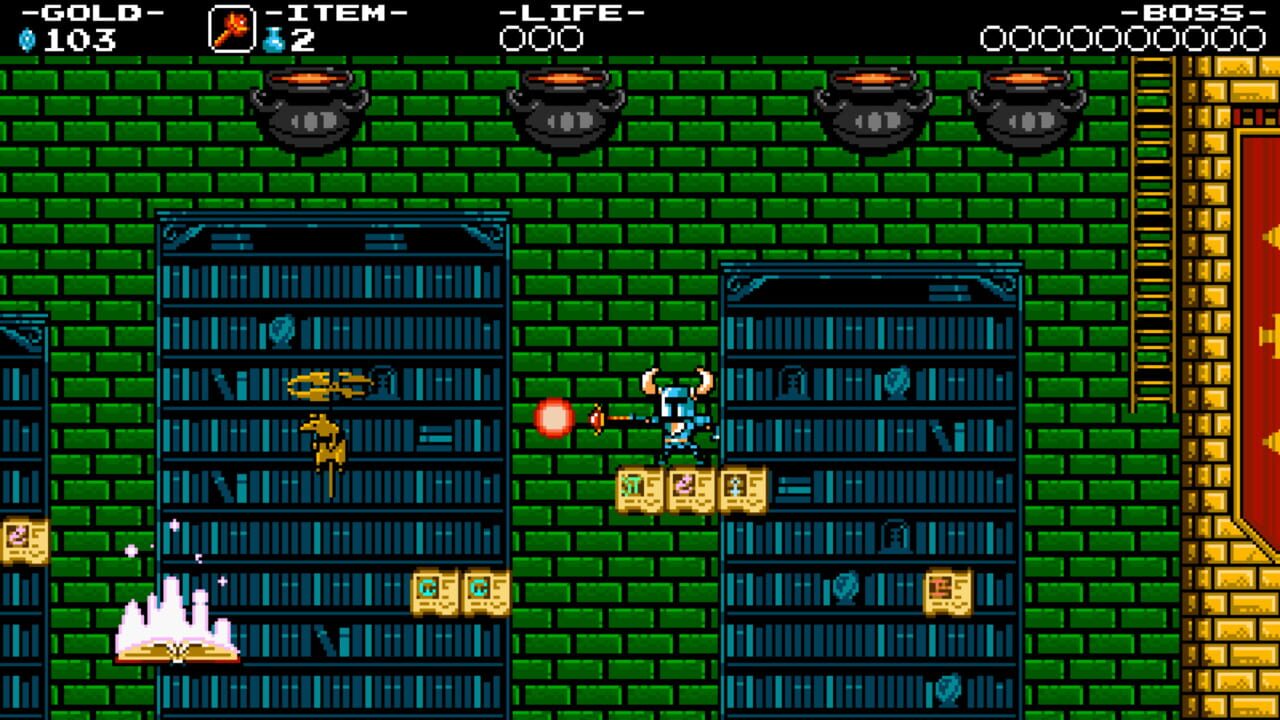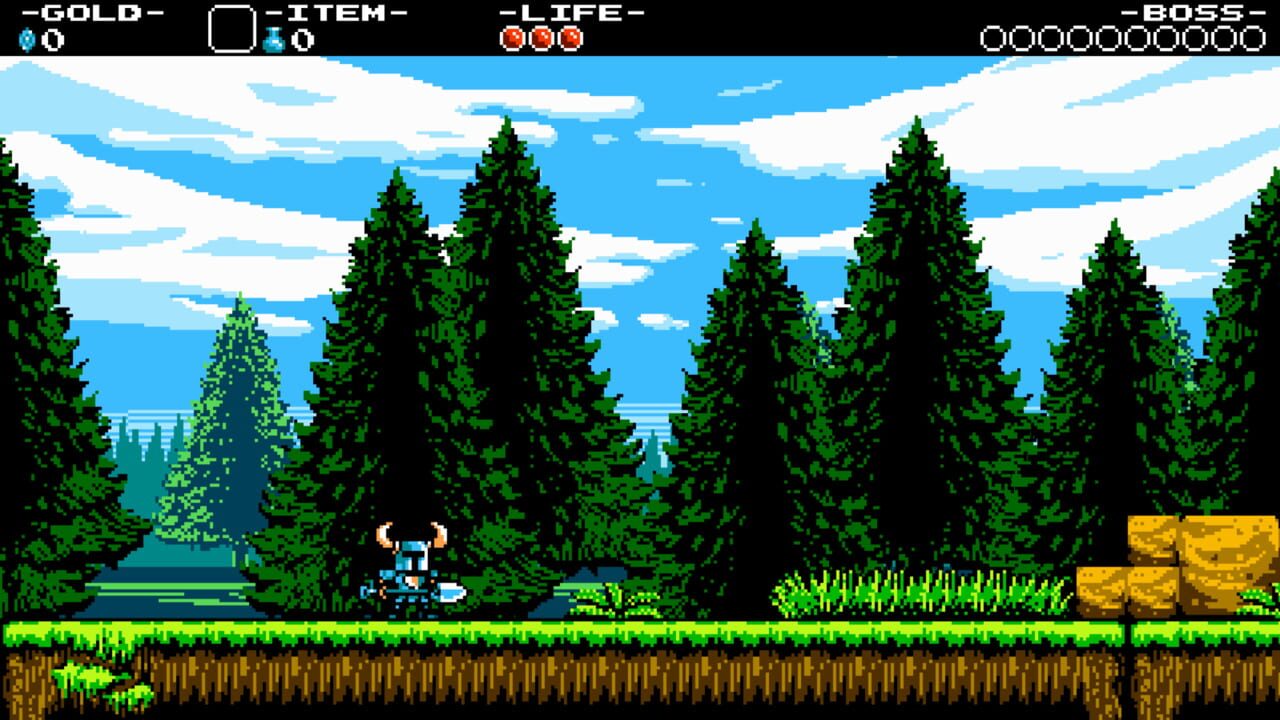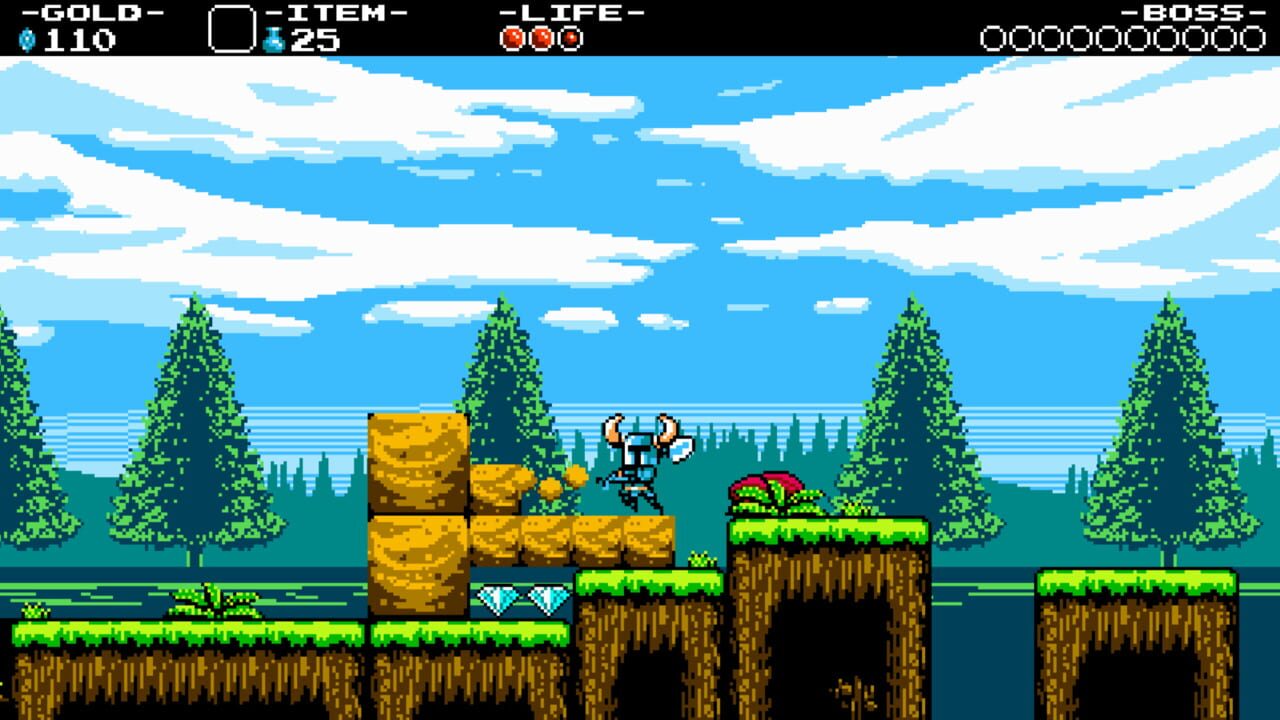 Videos
If screenshots are not enough, you can enjoy creative videos from Yacht Club Games
You may also like
If you like Shovel Knight, but you're tired of it and want something new, you can try other games.