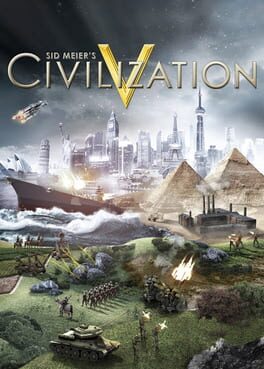 Sid Meier's Civilization V
Publisher

Mastertronic

Developer

Firaxis Games

Release date

21 Sep 2010
The flagship of turn-based strategy games is back Become rulers of the world by going with your civilization from birth to the space age: take up arms, finish up conciliatory agreements, research new technologies, settle with the greatest rulers in history and make the most remarkable domain the world has ever seen. EASY-TO-USE: Get ready and play at your own pace with an intuitive interface that makes it easy for new players to begin. BELIEVING WORLD: The ultra-realistic graphics are picturesque Landscapes that you can investigate, vanquish and colonize. The influences of the Art Deco style in menus and icons make this piece of the series the best-designed civ that has ever been developed. Network & MULTIPLAYER: Compete against civ players from everywhere throughout the world or play nearby LAN games , Modify * the game to a remarkable degree and install the mods straightforwardly through the coordinated network center point without leaving the game. Civilization V focuses on the network. WIDE SYSTEM COMPATIBILITY: Civilization V works on a wide variety of systems, from very good quality computers with DX11 to smaller laptops. Thanks to your Steam account, you can install the game as regularly as you need, on as numerous PCs as you need, and proceed with your personal Civ V adventure anyplace. Fresh out of the box new FUNCTIONS: another hex-based game guideline enables energizing new battling and building strategies. City-states are another resource on the strategic war zone. An improved tact system allows you to haggle with interactive rulers. At long last, Civ V's possess music compositions and orchestral endowments include the finishing touches and quality you anticipate from the series.SOCIAL RESPONSIBILITY: 2K Games donates a sum of $ 250,000 to four charities with a focus on training and players choose how the cash will be distributed : During the installation process you can choose from the organizations presented. † * The modding SDK will be made available after distribution. † The foundation can be selected until December 31, 2010. Not all regions are qualified. Note: The Mac version of Sid Meier's Civilization V is just available in English, French, Italian, German and Spanish.
see all / fold
| AGM score | 90% |
| --- | --- |
| GameSpot | 9 |
| Metacritic | 90 |
expand / fold
About Sid Meier's Civilization V
Sid Meier's Civilization V is released by Mastertronic in 21 Sep 2010. The game is designed by Firaxis Games. Sid Meier's Civilization V is a typical representative of the Simulator genre. Playing Sid Meier's Civilization V is a pleasure. It does not matter whether it is the first or a millionth hour in Simulator, there will always be room for something new and interesting. Thrilling levels and gameplay Sid Meier's Civilization V will not leave anyone indifferent. The complexity of gameplay increases with each new level and does not let any player get bored.
In addition to it in 21 Sep 2010 released games such as:
In addition to Sid Meier's Civilization V, the representatives of Simulator games also belong:
A complete list of games like Sid Meier's Civilization V can be found at AllGame here.
Sid Meier's Civilization V is versatile and does not stand still, but it is never too late to start playing. The game, like many Simulator games has a full immersion in gaming. AllGame staff continues to play it.
Sid Meier's Civilization V is perfect for playing alone or with friends.
At AllGame you can find reviews on Sid Meier's Civilization V, gameplay videos, screenshots of the game and other Simulator representatives.
Sid Meier's Civilization V - game review
Author: Krystian Smoszna
Date: 2010-09-24 08:48:00
The review was based on the PC version.
I have been exploiting computer games extensively for a quarter of a century, and I don't remember ever being disappointed with a product signed by Sid Meier. For nearly three decades, this designer has earned me an unlimited credit of trust and, most importantly, with each successive title, he has proven that he is one hundred percent worthy of it. The most famous series that came from the hands of this talented American is, of course, Civilization , which is a seemingly simple but in fact complex strategy that aims to develop a virtual state from the stone age to the distant future and outclass competitors trying to do the same. The high class of the series developed by Meier is confirmed by the fifth installment, which, after a long period of waiting, finally saw the light of day.
After the well-developed "four", the authors of Civilization apparently decided that the series went in the wrong direction, because when preparing the next installment, they made many, sometimes radical, cuts and improvements. Already during the first game, it is clearly visible that it was slightly reduced compared to its predecessors, but the changes made are difficult to qualify for the category of defects. Virtually every new idea from the creators has managed to defend itself, so both novices and veterans should be happy. The former have a much easier start now, because the game seems much more accessible, while the latter have a lot of new things to deal with, which will not let them get bored for the next weeks or even months.
The changes covered almost all elements of the game, from the user interface to the complex gameplay mechanics. The first one has undergone a thorough reconstruction and now it surprises with its transparency. Unnecessary icons were removed, and the most important ones were placed on the sides of the screen, while minimizing the need to use many different windows to control the virtual empire. All key notifications, e.g. about the enemy's army approaching the borders, the need to give orders to idle units or a change of production in the city where a new facility has been built, appear in one specific place and are always at hand. In this way, the creators made it easier to overcome the information chaos, which every ruler must deal with sooner or later. Controlling a country that grows from one turn to another becomes more and more time-consuming, so an effective notification system can only help here. I am very happy that we managed to implement it so that the user would not be able to overlook anything. In summary, the interface is not only easy to use, nice and clearly arranged, but also very useful.
The novelties can also be observed directly on the board, where the game takes place. For the first time in its long history, Civilization has used hexes. It is not only about aesthetic values, although they also matter. Giving up square fields primarily affects the gameplay, mainly exploration and combat. Units now travel longer distances faster, but at the same time have to combine more attacking, because instead of eight directions of movement, they can now only use six. However, dividing the map into equal hexagons did not affect the development of cities. When planning land development, the player does not have to take into account that individual towns use the adjacent areas slightly differently, because it looks almost the same as before.
However, along with the shape of the fields, the rules concerning the armies moving on them changed. No more having to place several units of different types on them. In the Fifth Civilization, a given field can be occupied by only one military unit, which forces us to conduct warfare in a completely different way than before. In the past, it was enough to collect a few tanks, move them to a convenient place, and when the time was right, make a massive blow. Now, when attacking the opponent's estate, you have to flexibly, because the possibilities of a frontal strike are more limited. Of course, there are a few exceptions to this rule, two to be exact. First, workers and settlers can enter a field occupied by a military unit. Second, an allied plane may appear above the land unit, and a submarine below the ship. The sea is the only area in the game where three troops can appear at one point at once.
The principle of one field excluded the possibility of defending cities with more troops, therefore the authors decided to equip them with defensive means. All towns, including the newly established ones, can attack enemies that are within range, and also defend themselves when one of them decides to return fire. Cities received an independent strength factor that determines their combat capabilities, as well as an energy bar that shows their current condition. Before the enemy declares victory, he must properly soften the defense of the metropolis under attack, and that it is not easy, you will find out many times during the game, when you set off to conquer yourself.
The above changes made the player more willing than before to keep units in the field - after all, in most cases cities are able to defend themselves. More emphasis was also placed on keeping the army alive as long as possible. Individual units gain experience during combat and can choose very useful bonuses when they reach the next level. And because a developed army is much better in combat than "freshmen" - it is worth taking care of.
Speaking of units, I will mention another significant change, this time regarding the movement of units by water. All transport ships have been removed from the fifth civilization ! After the invention of optics, land units can sail close to land, and when we also learn astronomy, traverse the oceans. During transport, the combat value of troops is necessarily significantly reduced, so in the event of intense clashes at sea, defenseless units must be escorted by normal combat ships.
That's all? Where there! The authors found a completely new application for the culture, which so far has determined the range of cities, and thus the border of the state. Its accumulation now allows you to unlock social policies (replacing the deleted religion), similar to how it is in some RPG games. Our civilization generates a certain amount of purple points each turn - their number depends mainly on what buildings are in the cities. When we collect enough of them, Civilization allows you to adopt ten branches of development and the bonuses they contain. The latter bring certain profits and usually make the game much easier. When we manage to complete five such branches, the product launches a project called Utopia, which is equivalent to achieving a cultural victory - one of four ways to win the entire game. The others are: domination (destroying enemies), sending a spaceship into space (here the emphasis is on science) and the election of a global leader by voting of other nation leaders (diplomacy bows here). Something for everyone.
Finally, it is worth mentioning one more important novelty, namely city-states. During each game we will see at least a few such fully independent creatures on the map. City-states operate on similar principles as ordinary civilizations (they can expand infrastructure, train military units and develop nearby areas), but unlike them, they do not expand territorially. The game allows for complete freedom in dealing with such a metropolis - we can establish diplomatic relations, start trade or enter into an alliance. We can also conquer such a city-state and incorporate it by force into our borders, thus burying its inhabitants' dreams of independence.
From the visual side, Civilization V looks great - there is no doubt that it is the most beautiful edition of the cycle. Although the graphics in this type of productions are always of secondary importance, it is impossible not to admire the beautifully made terrain, decently animated units and a well-designed art deco interface. The artists from Firaxis Games even sat down to the diplomacy module - we see the leaders competing with us on a separate screen, and as if that were not enough, they speak to us in their native languages. For owners of more powerful equipment, the possibility of launching the game in DirectX 11 has been prepared, although it must be honestly admitted that even in the well-worn "nine" it looks really great.
Music brings a light profession. It is difficult to fault the songs themselves, because the vast majority of them are brilliant, but the fact that each nation has only two pieces at its disposal (one for peace, the other for war) is true. After some time, the repeated motifs start to irritate, and since several hours' sessions with Civilization are not uncommon, it is not rosy.
Other shortcomings? Traditionally, the intelligence of computer opponents leaves a lot to be desired. It is true that at the normal level (fourth on an eight-point scale) other rulers can be very aggressive, but an efficiently managed state will easily defend itself against attacks, and the technological advantage that grows with each subsequent turn will tip the scales of victory in the user's favor. I do not hide that I would like to see the complicated mechanisms responsible for the cooperation of other civilizations in the fight against a common enemy, i.e. with me, but so far the game has not surprised me in this respect. Of course, you can increase the difficulty level, but then it gets harder for another reason - the rivals receive bonuses that help in various ways. There is no revelation in a fair fight without boosters.
The disadvantages include the lack of any scenarios and minor technical problems. From time to time, the program may terminate without warning, especially when reading a saved game. When it comes to specially designed missions, this is where the modifications should settle soon (the fifth Civilization strongly supports the scene and at the time of writing these words you can already see the first effects - interestingly, the mod search engine is built into the game!), But the absence of demanding tasks anyway in which we have to face various problems, I consider it an oversight.
A month ago I did not think I would write this, but now I can say openly that the new Civilization has swept me completely. After the sensational "four", I did not expect miracles and I was even convinced that the prepared changes would not work. How wrong I was! The queen of strategy has once again proved that time is simply out of the question. Although nearly twenty years have passed since the creation of the first installment of this series, the latest work by Sid Meier has not lost any of its attractiveness. Of course, it's a huge merit of the game developers, who not only consistently improve the series, but most of all do it wisely. And although it must be honestly admitted that the ideas of the Americans are not always appreciated by fans (in this case as well), the end result is excellent. Civilization V is a guarantee of great fun for many months, a complete creation, brushed against the ideal, one of the brightest pearls on the market of PC exclusives. It is a sin not to play this product, it is a crime not to love it. Keep it up, Mr. Meier.
Krystian "UV Impaler" Smoszna
PROS :
MINUSES:
Screenshots
Screenshots will help you evaluate the graphics and gameplay of Sid Meier's Civilization V.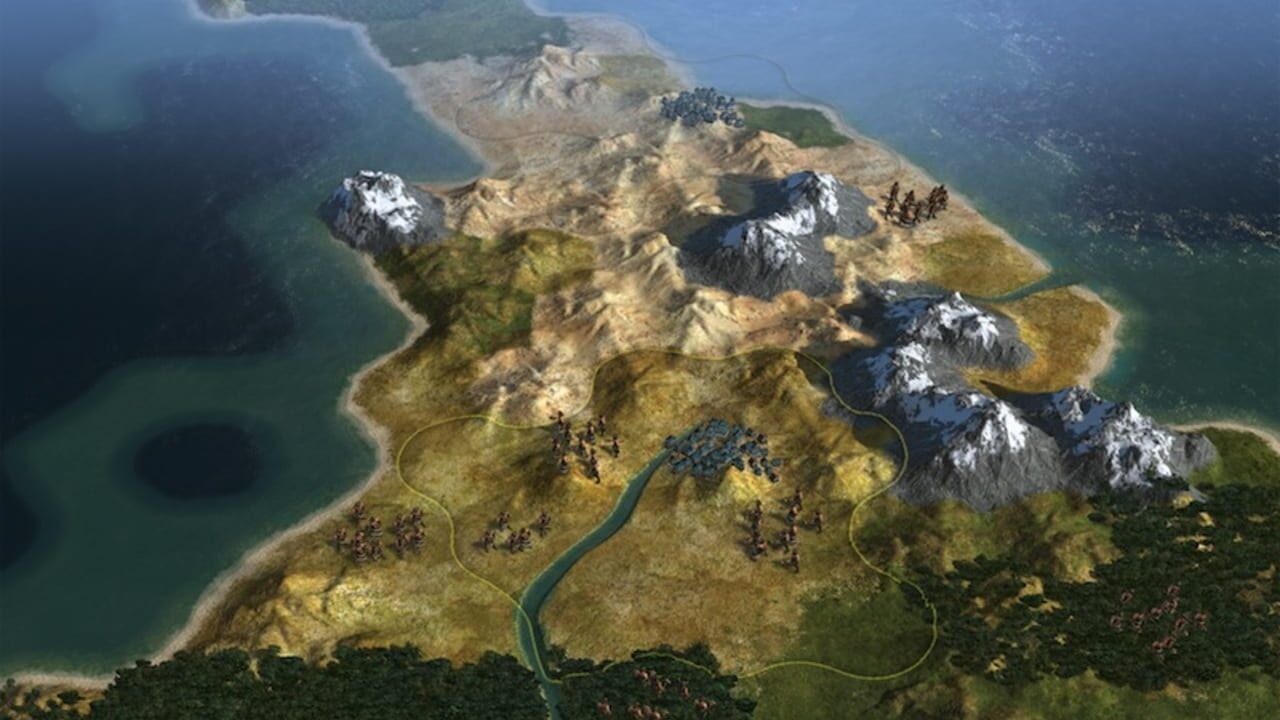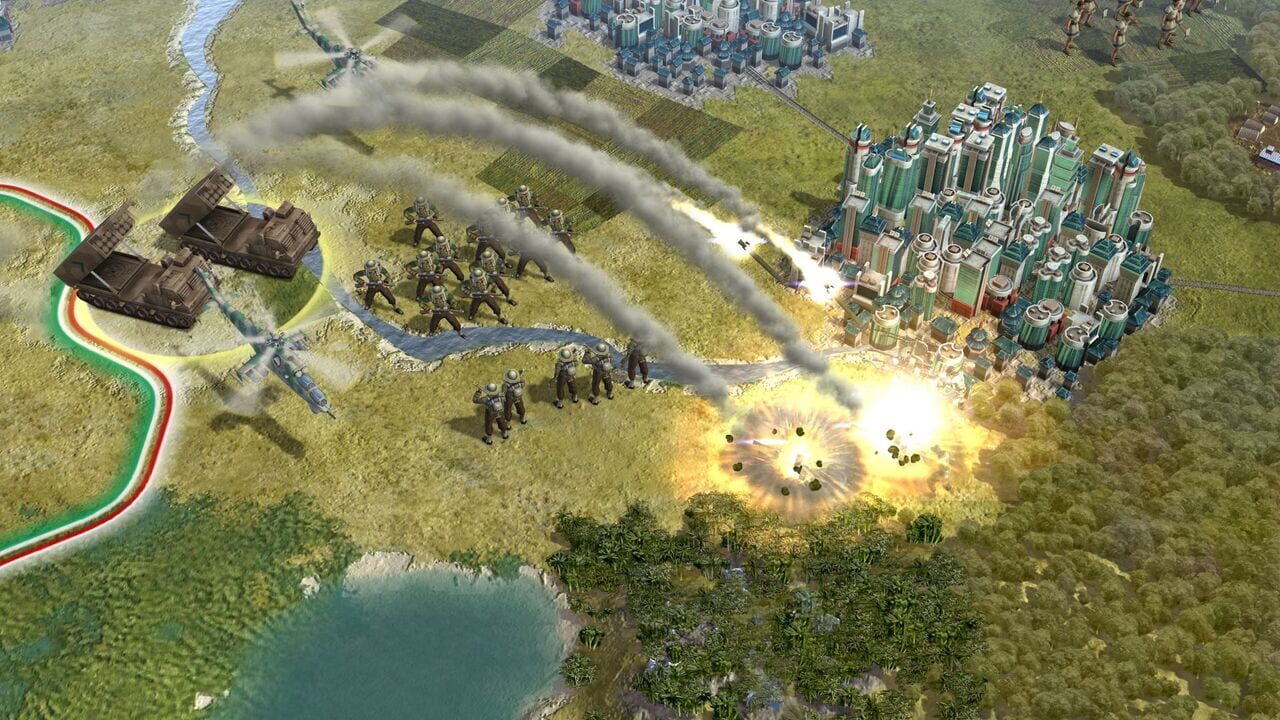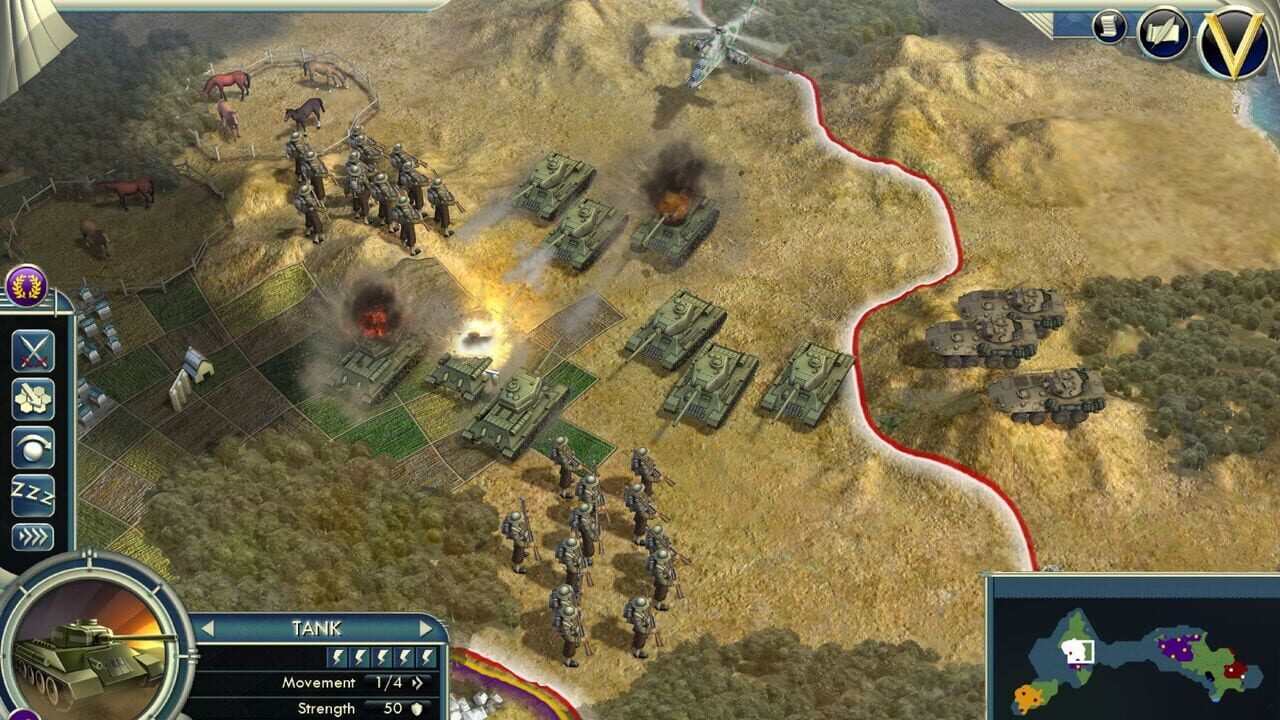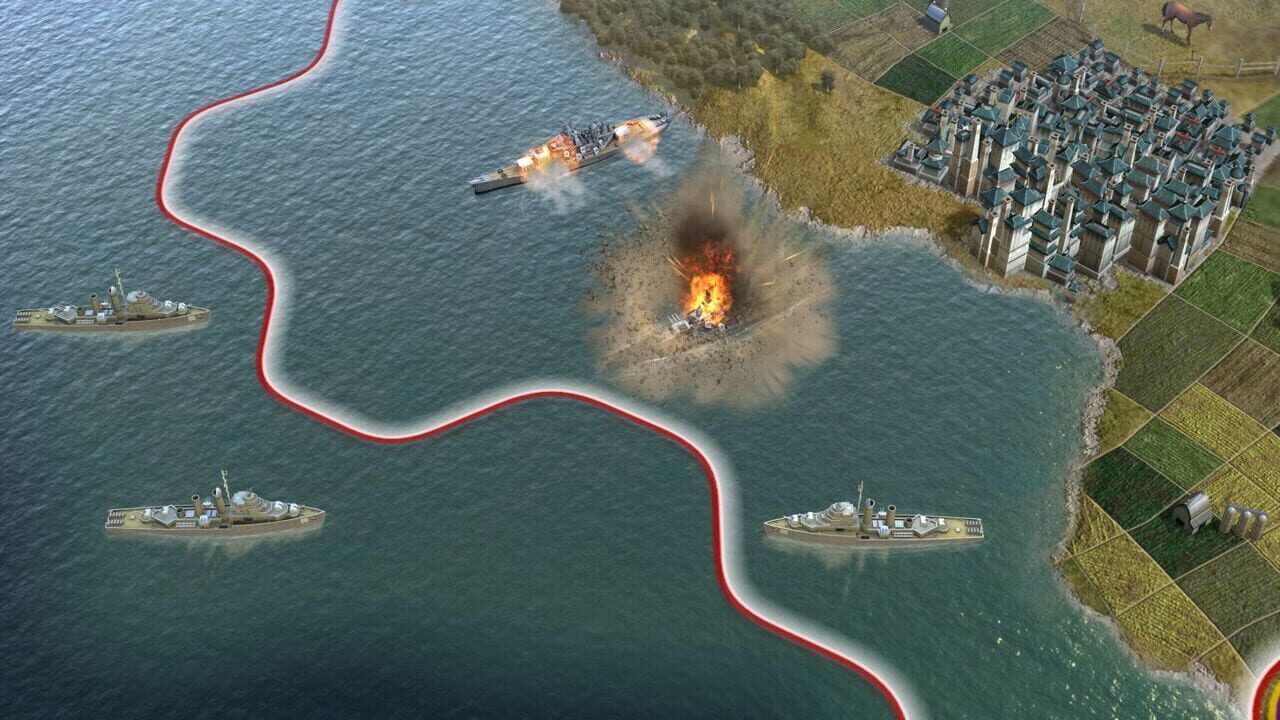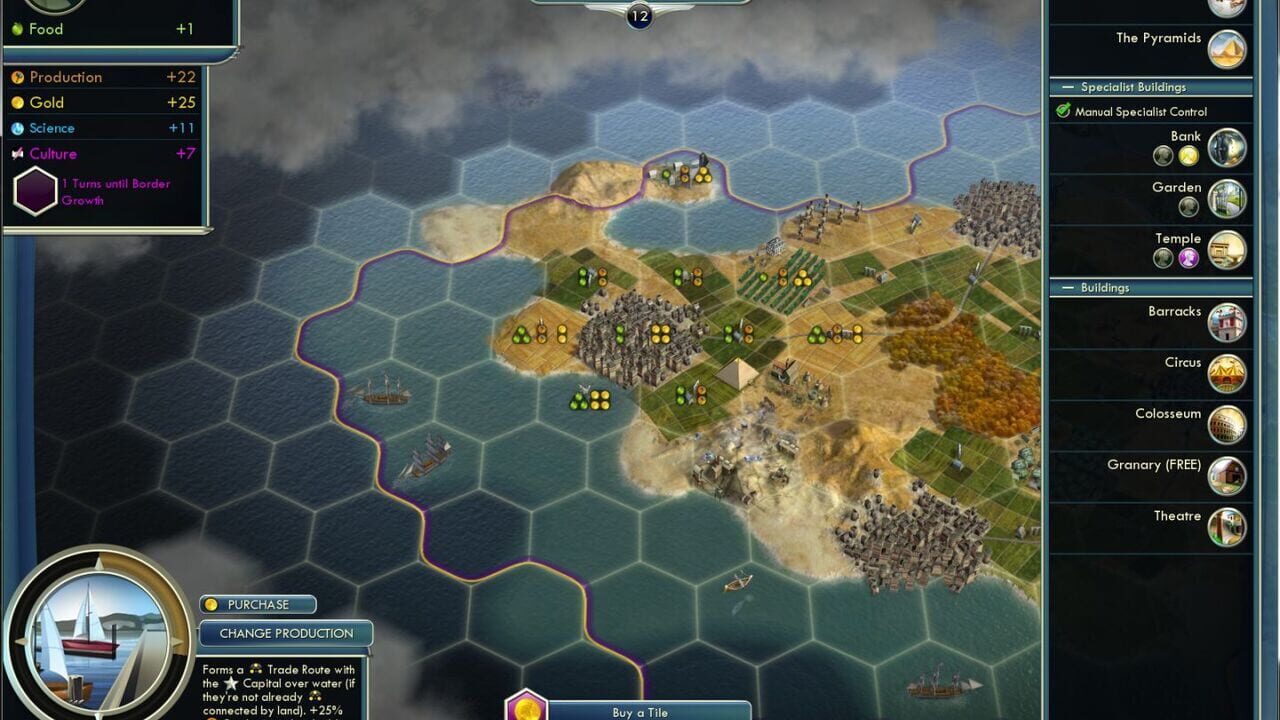 Videos
If screenshots are not enough, you can enjoy creative videos from Mastertronic
Streams
But that's not all! We also carefully prepared the best strips from Sid Meier's Civilization V.
You may also like
If you like Sid Meier's Civilization V, but you're tired of it and want something new, you can try other games.