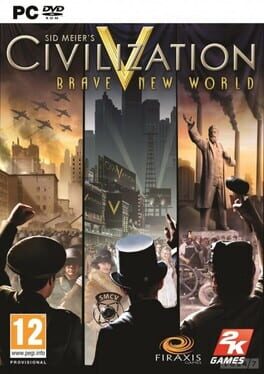 Sid Meier's Civilization V: Brave New World
Publisher

Aspyr Media

Developer

Firaxis Games

Release date

9 Jul 2013
The flagship of turn-based strategy games is back Become rulers of the world by going with your civilization from birth to the space age: take up arms, finish up conciliatory agreements, research new technologies, settle with the greatest rulers in history and make the most impressive realm the world has ever seen. EASY-TO-USE: Get ready and play at your own pace with an intuitive interface that makes it easy for new players to begin. BELIEVING WORLD: The ultra-realistic graphics are picturesque Landscapes that you can investigate, overcome and colonize. The influences of the Art Deco style in menus and icons make this piece of the series the best-designed civ that has ever been developed. Network & MULTIPLAYER: Compete against civ players from everywhere throughout the world or play neighborhood LAN games , Modify * the game to a phenomenal degree and install the mods legitimately through the coordinated network center without leaving the game. Civilization V focuses on the network. WIDE SYSTEM COMPATIBILITY: Civilization V works on a wide variety of systems, from very good quality computers with DX11 to minimal laptops. Thanks to your Steam account, you can install the game as frequently as you need, on as numerous PCs as you need, and proceed with your personal Civ V adventure anyplace. Fresh out of the box new FUNCTIONS: A new hex-based game guideline enables energizing new battling and building strategies. City-states are a new resource on the discretionary war zone. An improved discretion system allows you to haggle with interactive rulers. At last, Civ V's claim music compositions and orchestral endowments include the finishing touches and quality you anticipate from the series.SOCIAL RESPONSIBILITY: 2K Games donates a sum of $ 250,000 to four charities with a focus on instruction and players choose how the cash will be distributed : During the installation process you can choose from the organizations presented. † * The modding SDK will be made available after production. † The cause can be selected until December 31, 2010. Not all regions are qualified. Note: The Mac version of Sid Meier's Civilization V is just available in English, French, Italian, German and Spanish.
see all / fold
| AGM score | 85% |
| --- | --- |
| Metacritic | 85 |
expand / fold
About Sid Meier's Civilization V: Brave New World
Sid Meier's Civilization V: Brave New World is released by Aspyr Media in 9 Jul 2013. The game is designed by Firaxis Games. Sid Meier's Civilization V: Brave New World is a typical representative of the Strategy genre. Playing Sid Meier's Civilization V: Brave New World is a pleasure. It does not matter whether it is the first or a millionth hour in Strategy, there will always be room for something new and interesting. Thrilling levels and gameplay Sid Meier's Civilization V: Brave New World will not leave anyone indifferent. The complexity of gameplay increases with each new level and does not let any player get bored.
In addition to it in 9 Jul 2013 released games such as:
In addition to Sid Meier's Civilization V: Brave New World, the representatives of Strategy games also belong:
A complete list of games like Sid Meier's Civilization V: Brave New World can be found at AllGame here.
Sid Meier's Civilization V: Brave New World is versatile and does not stand still, but it is never too late to start playing. The game, like many Strategy games has a full immersion in gaming. AllGame staff continues to play it.
Sid Meier's Civilization V: Brave New World is perfect for playing alone or with friends.
At AllGame you can find reviews on Sid Meier's Civilization V: Brave New World, gameplay videos, screenshots of the game and other Strategy representatives.
Brave New World Review for Sid Meier's Civilization V - Great Job!
Date: 2013-07-08 14:00:00
The review was based on the PC version.
It is no secret that the fifth installment of the Civilization series was criticized by some fans due to some simplifications compared to its predecessors. To meet the expectations of players, developers from Firaxis studio decided to release the most comprehensive and complex expansion in the history of the series . The result of their work is Brave New World , which has virtually all the advantages of previous titles, and guarantees a number of unique solutions and significantly improves the quality of the game. Creating a "civilization that will stand the test of time" is now not only fun and intuitive, but also more complicated.
While the previous expansion - Gods and kings - introduced some novelties to the initial stages of the game, the current expansion tries to complete every element of the game. This is not only because Brave New World includes all of its predecessor's features (Religion and Intelligence), but also because it adds loads of fresh content and modifies many other rules . The big advantage is the fact that it does not require any previous expansion.
How does the expanded content look like? Already at the outset, you can feel that the game is differently balanced and offers additional challenges. The barbarians have become a bit stronger, and the technology setup and operation have been changed to make each of them useful and lead to different strategic solutions. Such microscopic innovations have been introduced so many that it is impossible to list them all - but you can believe me that the game looks fantastic now and allows much more freedom . The balance of the game has been significantly improved in all its phases.
The discussed extension is not only micro changes, but most of all macro changes. In addition to unique units, nations and buildings, additional gameplay aspects have also been introduced. The first that stands out is certainly trade. It can run by land (caravans) or sea (cargo ships) and as such it significantly changes the philosophy of play. When creating a trade route, we must consider not only the possible profits, but also the possible consequences - there is a risk that the route will be blocked by enemy troops. The exchange does not only concern money, but also science, tourism and religion. It works in a quite clear way: if we send a transport to a civilization more advanced than ours, we will take over some of its achievements , which, however, does not have to be beneficial. This mechanism can be used in many different ways. For example, instead of sending prophets to someone else's country, we can flood it with our goods, thus spreading our beliefs and gaining ever greater strategic profits.
In practice, this system is a bit more complex - the nature of the exchange is influenced by several additional factors. They concern both the distance between the trading cities and the resources owned by contractors and buildings created by them. The level of civilization development, technology modifiers and the type of exchange itself also turn out to be important (goods can be transported between one's own estates). Interestingly, creating roads is basically indispensable - without them, almost every country will go bankrupt, especially in the early stages of the game. By the way, this means that declaring war on a player with whom you trade causes enormous losses in the budget .
Tourism is certainly the second novelty. In Brave New World , the cultural victory so far has been completely changed, cutting it off from social policies and combining it with the influx of tourists. This way, not only a small, well-consolidated kingdom (as it was before) can win, but virtually any civilization with an appropriate background. This is mainly due to the simple separation of tourism points from culture points - in general the former are the sword and the latter the shield. Tourism is generated by the works of art we own, created by great artists (appearing in the same way as other great people) and stored in various galleries. On the other hand, culture develops in the same way as before (i.e. thanks to the right buildings and characters), but it is no longer only used to attract new regimes, but also to defend against the strong influence of resorts. This is a very useful tool because, according to the new rules, a culture victory is achieved by the player who generates more tourism points than everyone else has created cultures . This becomes especially important at a later stage of the game, when archaeologists are available who can dig up valuable relics from the ground, also in enemy areas.
For several epochs, you can vote on issues such as trade embargoes, military taxes or world exhibitions, each of which has a measurable impact on the shape of the entire globe. It is important to dethrone the leader with the help of allied MPs and behind-the-scenes deals with other players and thus gain an advantage and force your own conclusions. This way of conducting politics turns out to be extremely useful, because applying an appropriate embargo can ruin the enemy's economy, and the establishment of a world religion or subsidies for artists greatly supports politicians in white gloves. The most interesting, however, is left for the end. As soon as the congress is transformed into the United Nations, there is a diplomatic victory in which the civilization with an absolute majority of votes wins. Ultimately, winning world leadership is a long process and the result of far-sighted politics, not accident.
As we well know from our experience with the Polish (real) parliament, the essence of the debate is not the final votes, but the earlier arrangements between the participants. Special agents, known for Gods and kings , can now be renamed diplomats and sent to someone else's country, allowing you to start discreet negotiations. Trading votes is very lucrative, because for a handful of resources or a small bribe, you can gain a noticeable advantage in the congress, sometimes decisive for victory. The time to conclude the contract, however, is limited due to the low mobility of diplomats, which makes bribing all civilizations absolutely impossible. Therefore, gaining an additional ally in the form of a free city may affect the fate of the whole world, especially just before the vote. Unfortunately, there is a certain rash here. The computer is not very good at dealing with the new system : relatively often it sells votes for a song, and it cannot make decisive, behind-the-scenes arrangements (it is all too obvious that it is wasting its potential). This is by far the biggest flaw in all this intricate construction.
The innovative gameplay elements introduced in Brave New World are perfectly combined and allow you to create a flexible strategy leading to victory. The cogs of this great machine work together practically without any problems - you can really see that the creators of the game have thought over every detail and made sure that the whole thing worked without the slightest scratch. Although there are more important rules and factors than ever before, the game still remains fun and transparent. This is quite an achievement, because each of the issues dealt with by the game is subject to a surprisingly large number of conditions and additional modifiers. Only now does everything really work together to form one coherent organism. Evidence? In Brave New World, you cannot pursue an effective policy without the proper military and technological background, and religion goes hand in hand with tourism and culture, and the entire structure is based on trade and the internal infrastructure of cities. If we add espionage, excavations, behind-the-scenes gameplay, theft of works of art and the struggle for influence, we get not only a great game, but even a simulation of a real civilization.
If minor flaws in enemy intelligence and poor optimization could be avoided, the expansion would provide an unrivaled model for all modern and future strategies. At the moment, however, it is "just" the best installment in the Civilization series , which already means a huge achievement. Brave New World is a surprisingly large expansion that is sure to stand the test of time.
Screenshots
Screenshots will help you evaluate the graphics and gameplay of Sid Meier's Civilization V: Brave New World.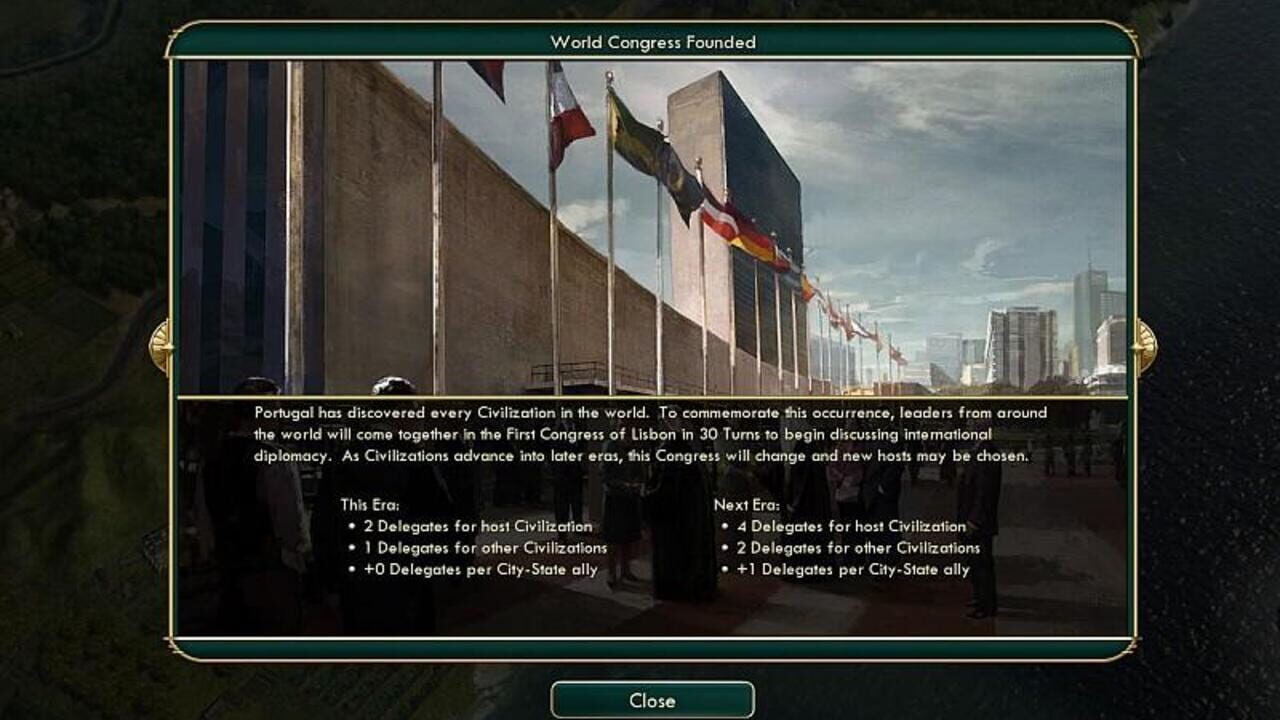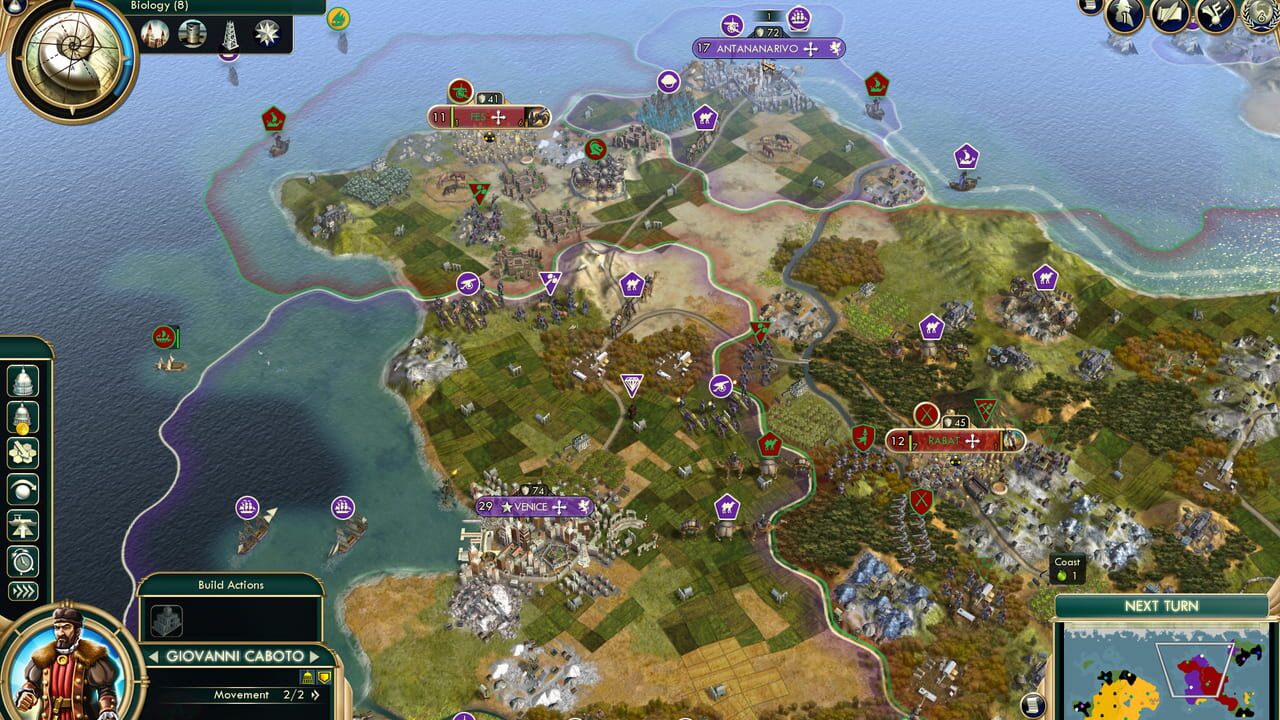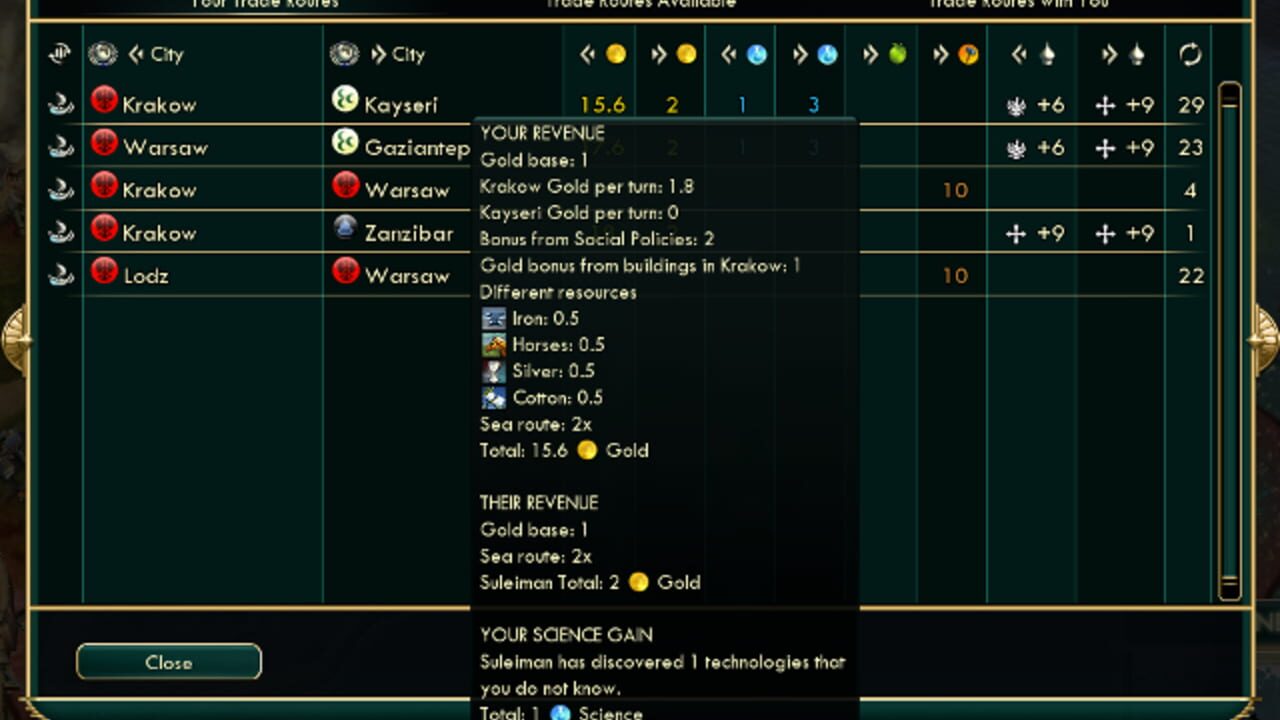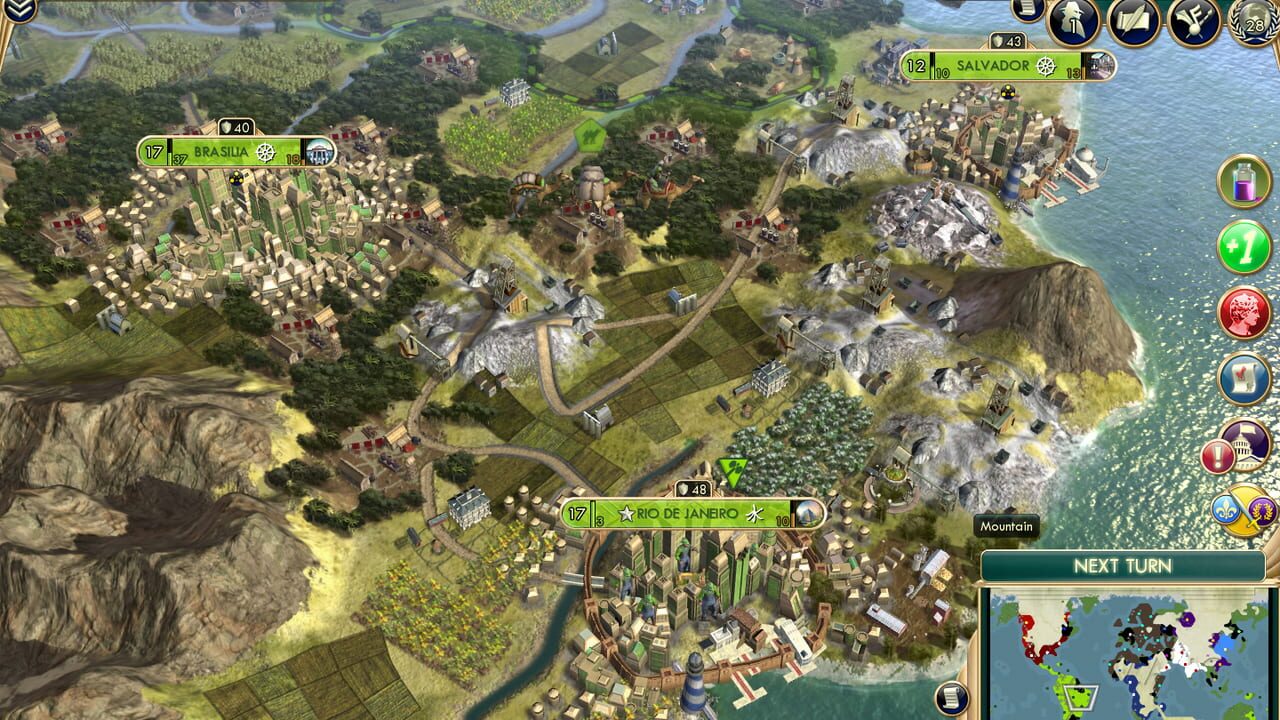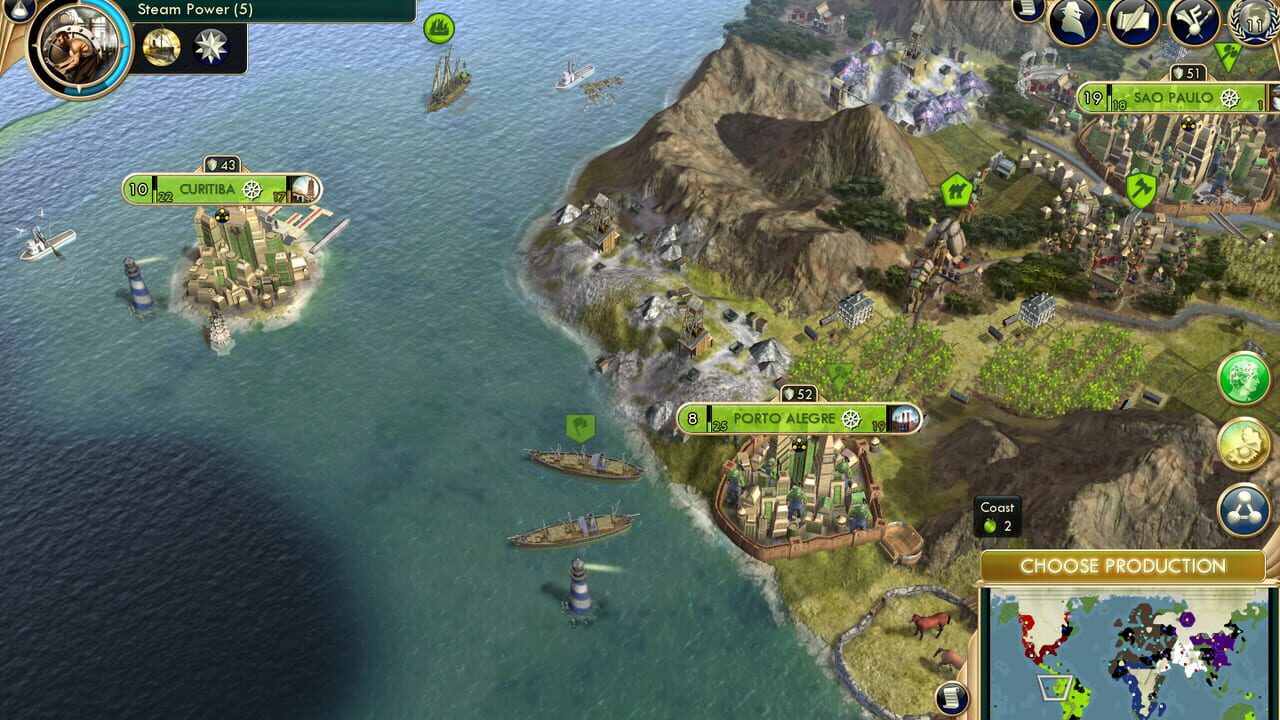 Videos
If screenshots are not enough, you can enjoy creative videos from Aspyr Media
You may also like
If you like Sid Meier's Civilization V: Brave New World, but you're tired of it and want something new, you can try other games.