Space Run Galaxy
Publisher

Focus Home Interactive

Developer

Passtech Games

Release date

17 Jun 2016
Space Run Galaxy is the continuation of Space Run, the game by exclusive studio Passtech that has excited a huge number of players with its ongoing interaction, which is as powerful as it is unique. Because of an imaginative reevaluation of the pinnacle protection type, Space Run shone with enrapturing constant technique ongoing interaction about structure your own spaceship. Space Run Galaxy expands and refines the one of a kind ongoing interaction of the first and presents a tireless online universe and various new highlights! 20 years after the past game, Captain Buck Mann has in the interim obtained his own intergalactic messenger administration. What's more, presently you're a piece of Mann's group of Space Runners taking valuable products from planet to planet! Fortify your measured boats with frameworks, for example, laser towers, rocket launchers and vitality shields, yet in addition leave enough space for your freight. Hustle just a bit - the quicker you arrive at your objective, the better the prizes! Find the profundities of space in an entire galaxy with 4 heavenly bodies and more than 50 zones that you can visit on your more than 100 runs. Space Run Galaxy offers boundless ongoing interaction, and crisp new highlights make for a considerably progressively vivid gaming experience: Custom Orders - Take on orders from different players to show signs of improvement compensates and appreciate the for all intents and purposes boundless replay estimation of this spin-off. Intergalactic Players Market - Trade your well deserved Goods with other space runners to cut surpluses or make a genuine deal. New organizations extend to less secure employment opportunities - Take on the especially delicate payload from XenoPrime or face the challenge of taking The Force's exceptionally hazardous weapon models (which even put your own boat in danger !) New risks sneak - Face pristine supervisors, for example, fatal privateer ships and massive space beasts ... Itemized customization alternatives - you can redo the shape and size of all ships that get over the span of your undertakings. There are no limitations regarding which transport you can take for which crucial, is the reason you can depend on your imagination with each run!
see all / fold
| AGM score | 78% |
| --- | --- |
| IGN | 0 |
| GameSpot | 8 |
| Metacritic | 75 |
expand / fold
About Space Run Galaxy
Space Run Galaxy is released by Focus Home Interactive in 17 Jun 2016. The game is designed by Passtech Games. Space Run Galaxy is a typical representative of the Indie genre. Playing Space Run Galaxy is a pleasure. It does not matter whether it is the first or a millionth hour in Indie, there will always be room for something new and interesting. Thrilling levels and gameplay Space Run Galaxy will not leave anyone indifferent. The complexity of gameplay increases with each new level and does not let any player get bored.
In addition to it in 17 Jun 2016 released games such as:
In addition to Space Run Galaxy, the representatives of Indie games also belong:
A complete list of games like Space Run Galaxy can be found at AllGame here.
Space Run Galaxy is versatile and does not stand still, but it is never too late to start playing. The game, like many Indie games has a full immersion in gaming. AllGame staff continues to play it.
Space Run Galaxy is perfect for playing alone or with friends.
At AllGame you can find reviews on Space Run Galaxy, gameplay videos, screenshots of the game and other Indie representatives.
Space Run Galaxy - Analysis
Author: Carlos G. Gurpegui
Date: 2020-07-30 16:18:24
Space Run Galaxy is the sequel to a title called Space Run that was released in 2014 and that knew how to give a twist to a genre like tower defense. Focus Home Interactive and Passtech, the developers, bring us an interesting strategy title that manages to twist, once again, a more than ancient concept. Space Run Galaxy joins strategy games like Hearts of Iron IV or Total War: Warhammer ready to steal our summer.
Grosso mode Space Run Galaxy is a space trucker simulator. We can talk about a Galaxy Truck Simulator but with laser cannons and explosions, many, many explosions. Captain Buck Mann, yes, the legendary space transporter, has chosen us as his apprentice and successor in business. Buck Mann has set up a space transport company, a SEUR with small boats so that we can understand each other. As part of your delivery team we will have to take minor jobs while earning your trust in order to perform the most important (and best paid) jobs.
Space Run Galaxy works on two levels . We can find in it two small interconnected games, each one with its own singularities and complexities. On the one hand we have a higher level of resource and shift management to move around the different solar systems (up to four) and their different planets. On each of these planets we can manage our spaceship, our missions or trade with other players or with the AI to obtain resources. In a second level we find the missions themselves that represent our journey between one planet and another and that will be full of dangers of all kinds.
At the resource management level, we find that Space Run Galaxy manages to walk between simplicity and complexity, creating a system that is easily comprehensible but very difficult to master 100%. The resources that we buy or that we gain through the missions can be used to improve our weaponry and protection through the different mechanics of each planet but, there is always a but, managing resources is more complex than it seems at first since the resource gained on a planet stays on that planet and is not part of a general resource pool. This forces us to transport our resources from one planet to another to accumulate wealth in a good mechanic and that allows us to create what we want. This separate resource management a priori seems somewhat unimportant but after a couple of hours of play we discovered that having resources spread throughout the solar system will give us major headaches. As we advance in the solar system or change systems we find different types of resources but always included within three types of resources for three types of components: combat, defense and support. Each resource will be used to upgrade or create different amounts of weapons or equipment for our spacecraft.
Although the aspect of resource management and movement through the maps is something important, we cannot deny that the important thing about Space Run Galaxy is the missions and space combat. Every time we go from one planet to another transporting our resources or carrying out a mission we will be forced to play this level. The mechanics within the missions is the most interesting thing about Space Run Galaxy and where the title of Passtech manages to bring a smile to the followers of tower defense. Space Run Galaxy combat management is the perfect fusion between micromanaging the wonderful Faster Than Light and Kingdom Rush-style towers defense.
Screenshots
Screenshots will help you evaluate the graphics and gameplay of Space Run Galaxy.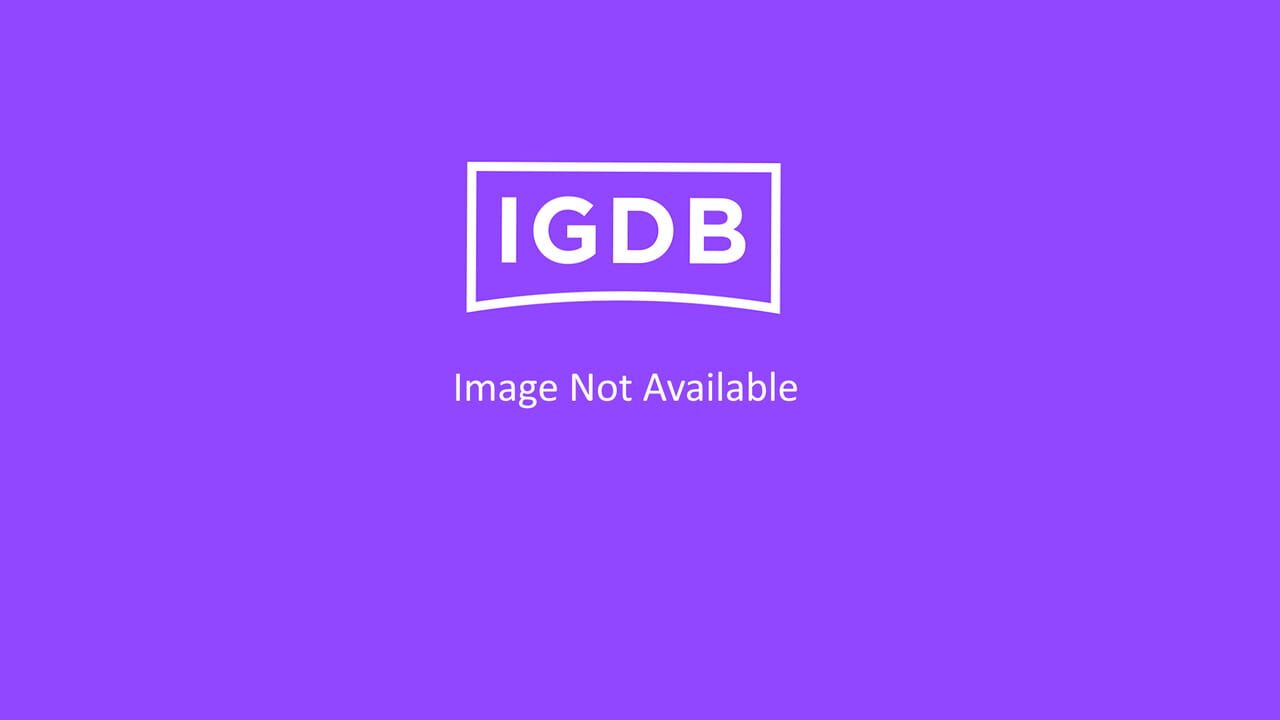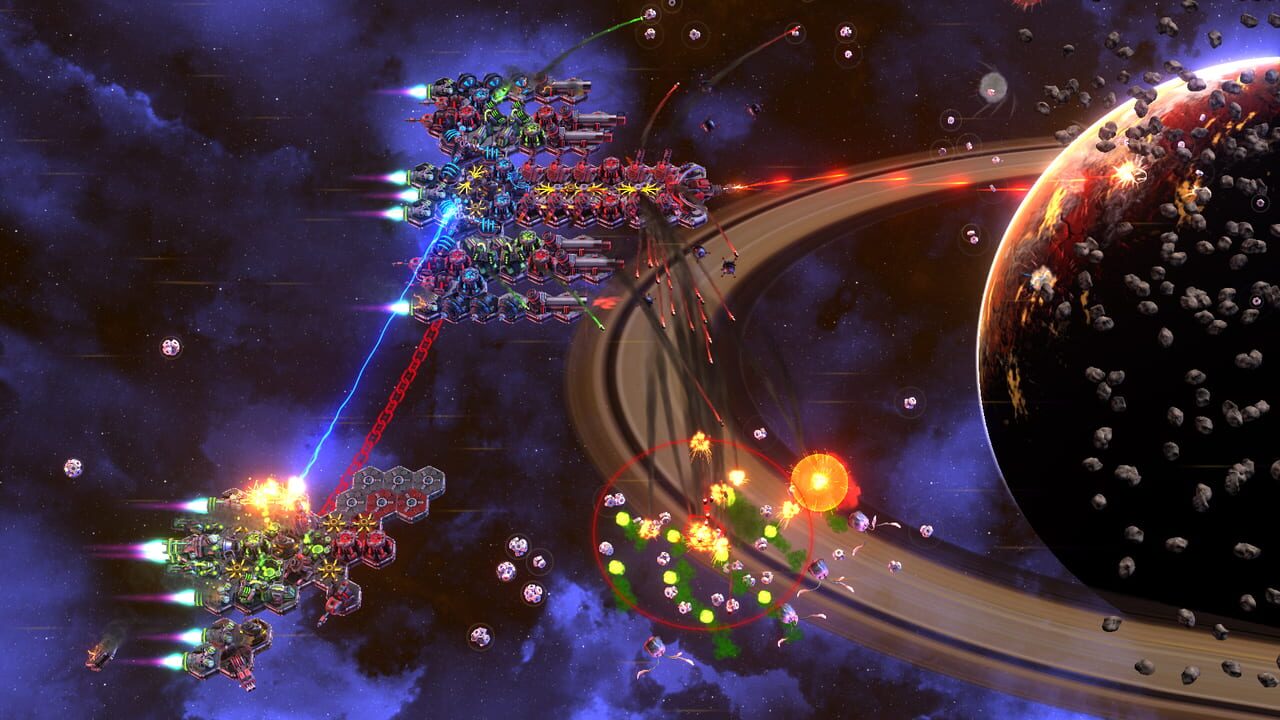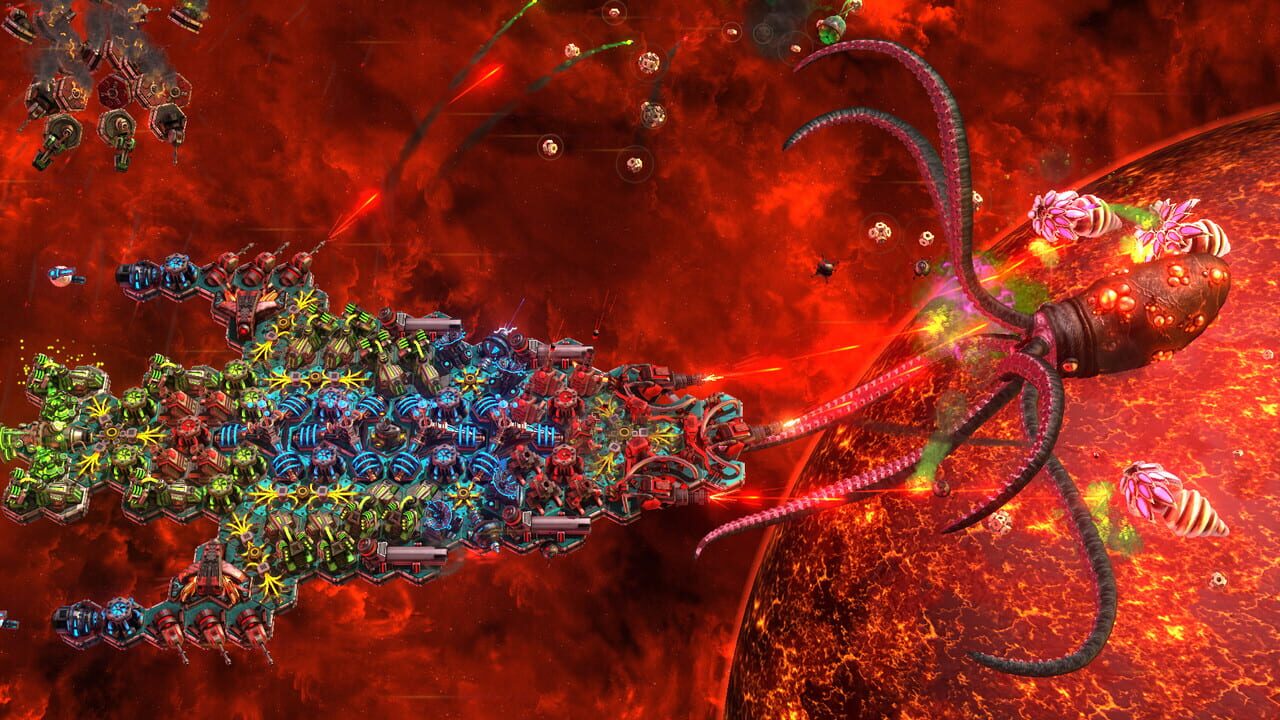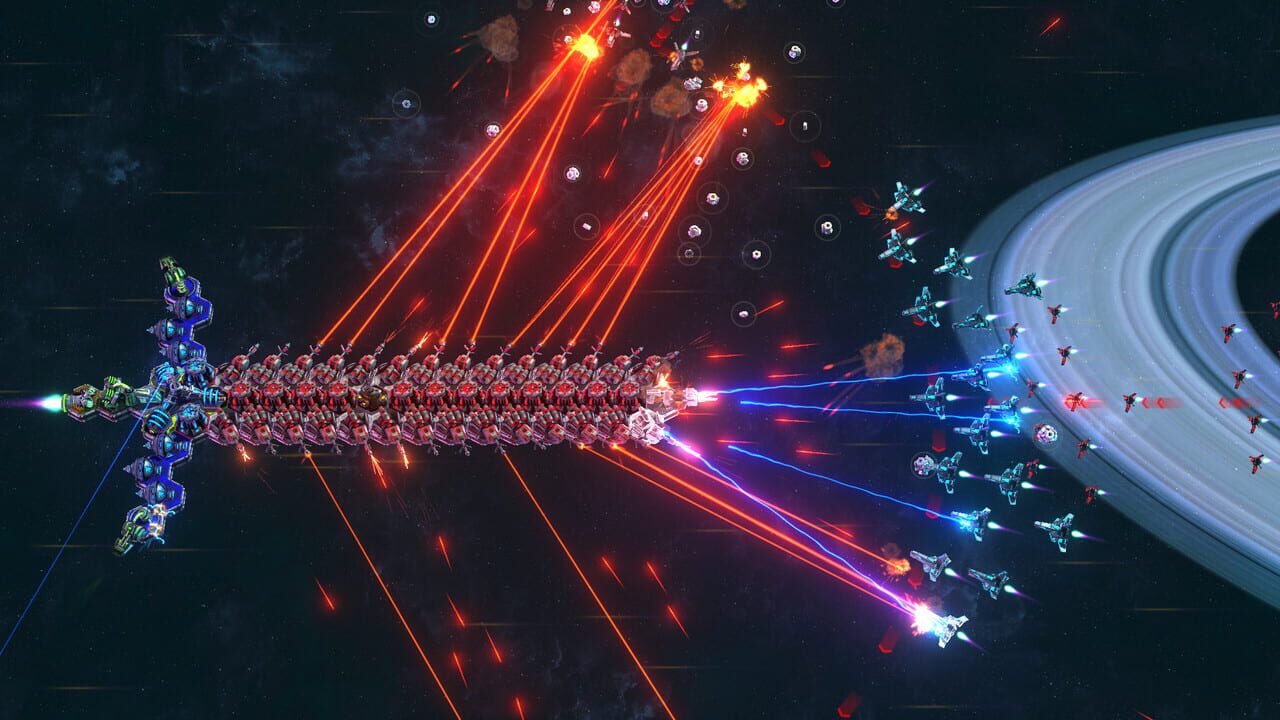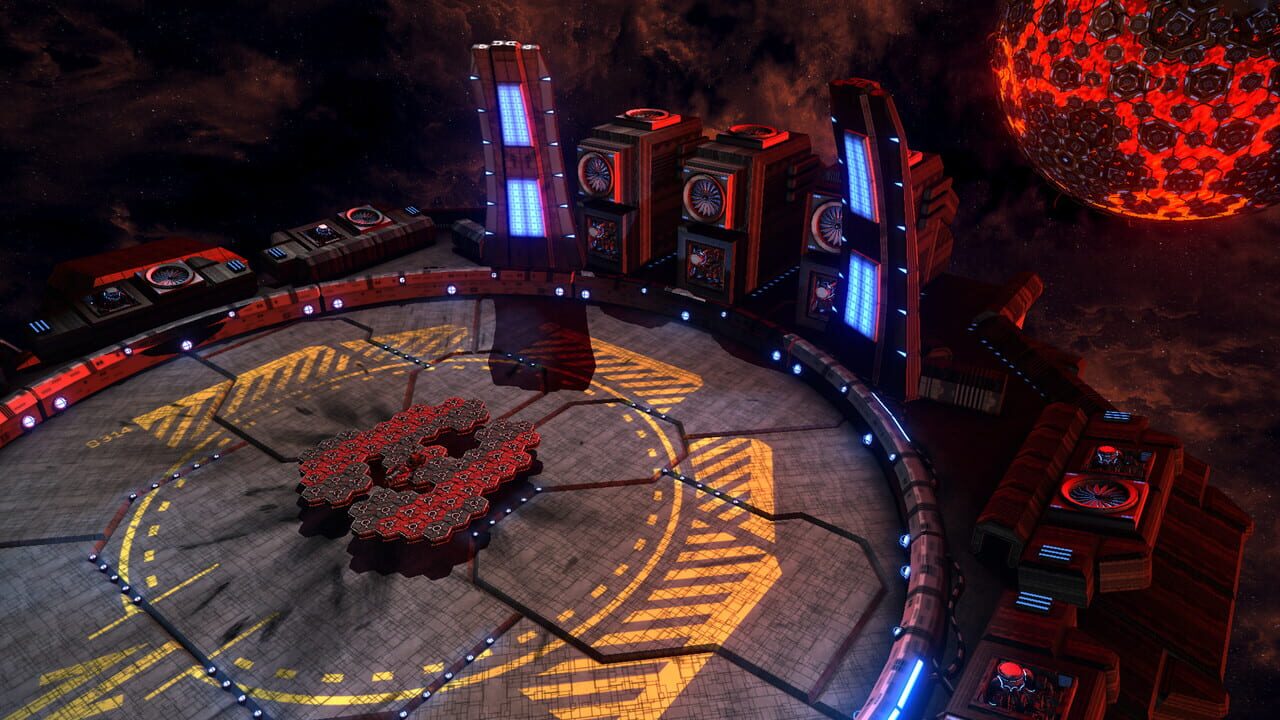 Videos
If screenshots are not enough, you can enjoy creative videos from Focus Home Interactive
You may also like
If you like Space Run Galaxy, but you're tired of it and want something new, you can try other games.