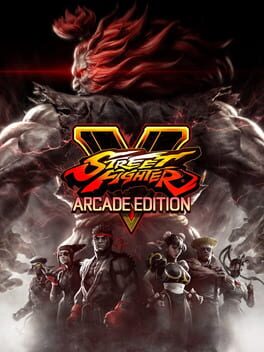 Street Fighter V: Arcade Edition
Publisher

Capcom

Developer

Capcom

Release date

16 Jan 2018
"Prepare yourselves, Street Fighter V: Arcade Edition is coming out on January 16, 2018! If you've been spectating from the sidelines or are waiting for a reason to join the fight, now is the time! In addition to the highly-requested Arcade Mode, Street Fighter V: Arcade Edition contains a bounty of new features, including Extra Battle Mode, Gallery, a redesigned UI, and more! All 28 characters will also be present with a second V-Trigger to change the way each battle is fought. From the beginning, we promised that you'll only need to purchase the original Street Fighter V, which we're sticking to. All the new gameplay-related content – Arcade Mode, Extra Battle Mode, a second V-Trigger, the Gallery, and more – will be available as part of a free in-game update for current players! "
see all / fold
| AGM score | 89% |
| --- | --- |
| IGN | 9 |
| Metacritic | 88 |
expand / fold
About Street Fighter V: Arcade Edition
Street Fighter V: Arcade Edition is released by Capcom in 16 Jan 2018. The game is designed by Capcom. Street Fighter V: Arcade Edition is a typical representative of the Fighting genre. Playing Street Fighter V: Arcade Edition is a pleasure. It does not matter whether it is the first or a millionth hour in Fighting, there will always be room for something new and interesting. Thrilling levels and gameplay Street Fighter V: Arcade Edition will not leave anyone indifferent. The complexity of gameplay increases with each new level and does not let any player get bored.
In addition to it in 16 Jan 2018 released games such as:
In addition to Street Fighter V: Arcade Edition, the representatives of Fighting games also belong:
A complete list of games like Street Fighter V: Arcade Edition can be found at AllGame here.
Street Fighter V: Arcade Edition is versatile and does not stand still, but it is never too late to start playing. The game, like many Fighting games has a full immersion in gaming. AllGame staff continues to play it.
Street Fighter V: Arcade Edition is perfect for playing alone or with friends.
At AllGame you can find reviews on Street Fighter V: Arcade Edition, gameplay videos, screenshots of the game and other Fighting representatives.
Street Fighter V: Arcade Edition - Análisis
Author: Juan García
Date: 2020-07-30 22:59:54
Almost two years have passed since we received the original Street Fighter V. Since then, the Capcom game has evolved a lot, gradually receiving new possibilities and fighters. The progression of this fifth installment has been spectacular, after a few beginnings in which it suffered from a lack of possibilities and a malfunction of its online options. The culmination of the road (for the moment) is this Street Fighter V: Arcade Edition, which is actually almost a complete edition of the original title.
This is because it is basically the 'normal' Street Fighter V, but with the 12 extra characters from seasons 1 and 2 of the game (for a total of 28, plus Sakura temporarily), which come in included in the title, but they are not usable by the user until we 'download' them. We say this because as the Arcade Edition arrives, the standard game is updated to include the novelties that give the special edition its name. That is to say, the Arcade mode is added, the 2nd V-Trigger for each and every one of the fighters, more game modes are added and, in addition, the face of the game interface is changed so that everything is much clearer. In short, a handful of new features that do deserve to be highlighted.
Most important is the aforementioned Arcade mode, which offers six different possibilities based on each of the numbered games in the series, plus Street Fighter Alpha . In each of the possibilities, the scenarios, the number of fights, the available fighters and even the fighters' skins vary, seeking to adapt to what was originally shown in each of the arcade modes. In addition, the endings of each fighter have also been adapted, and we unlock beautiful art after each end, which increases replayability. In short, the proposal for this arcade mode goes beyond simply complying with what is stipulated, complementing the rest of the possibilities of Street Fighter V: Arcade Edition.
The other options that add up are not so stellar, but they serve to finish completing the possibilities of the game. We refer, for example, to the Team Combat mode, which confronts groups of five fighters in one-on-one combat, being able to change the rules of the fight. There are also extra options such as Additional Combat, which proposes a specific fight, with a certain reward (a title, for example) in exchange for an entry price or the missions, which give us rewards for meeting certain objectives, and that change every day .
To this we must add the options already present in Street Fighter V previously, such as Story mode, training (which now counts frames and even dyes us when we are vulnerable or not) and online options. All this is a direct heir to Capcom's own evolution of the title , so we can expect a much finer online experience (although it is not perfect), with the possibility of joining a combat room, playing ranked or informal matches and a The most efficient game search system. In the fights that we have played during the testing of this Street Fighter V: Arcade Edition, we have not suffered disconnections, although we did have some slight delay, which has not managed to tarnish the good taste in the mouth that the online proposal of this game leaves us.
The gameplay of the title does not change from the original, whose base was already extraordinary, reinventing the series itself with new mechanics and movements to avoid statism in the series. However Capcom has wanted to go a little further and has added a V-Trigger per fighter , so that all fighters have two different possibilities, which comes to solve the imbalance in this previously existing power. They're just as useful as Ryu's new super parry, the ability to warp Zangief's super, or increase Cammy's mobility. Overall, this mechanic is given a twist, which is now even more relevant than it already was, and adds an extra touch of variety to Capcom's in-game battles.
It is a shame that this Arcade Edition does not include all the already released contents of Street Fighter V, since from day 1 we find multiple scenarios that ask us to go through the box to be able to use them freely, in addition to several special costumes. And they are not exactly cheap ... Something similar occurs with the characters of the 3rd season, who will arrive following the same model of the previous 2 seasons, that is, they will cost many in-game points, or we can go through the box to have them. At least Sakura will be available for free for a few days, with no upfront cost.
That is, Street Fighter V: Arcade Edition is everything this game should have been a couple of years ago , in its initial release. Almost all the problems that were experienced then (short character template, online instability, few game modes) have been solved, and even gone further by perfecting the playable title proposal. Now yes, this is the Street Fighter V that we deserved.
Screenshots
Screenshots will help you evaluate the graphics and gameplay of Street Fighter V: Arcade Edition.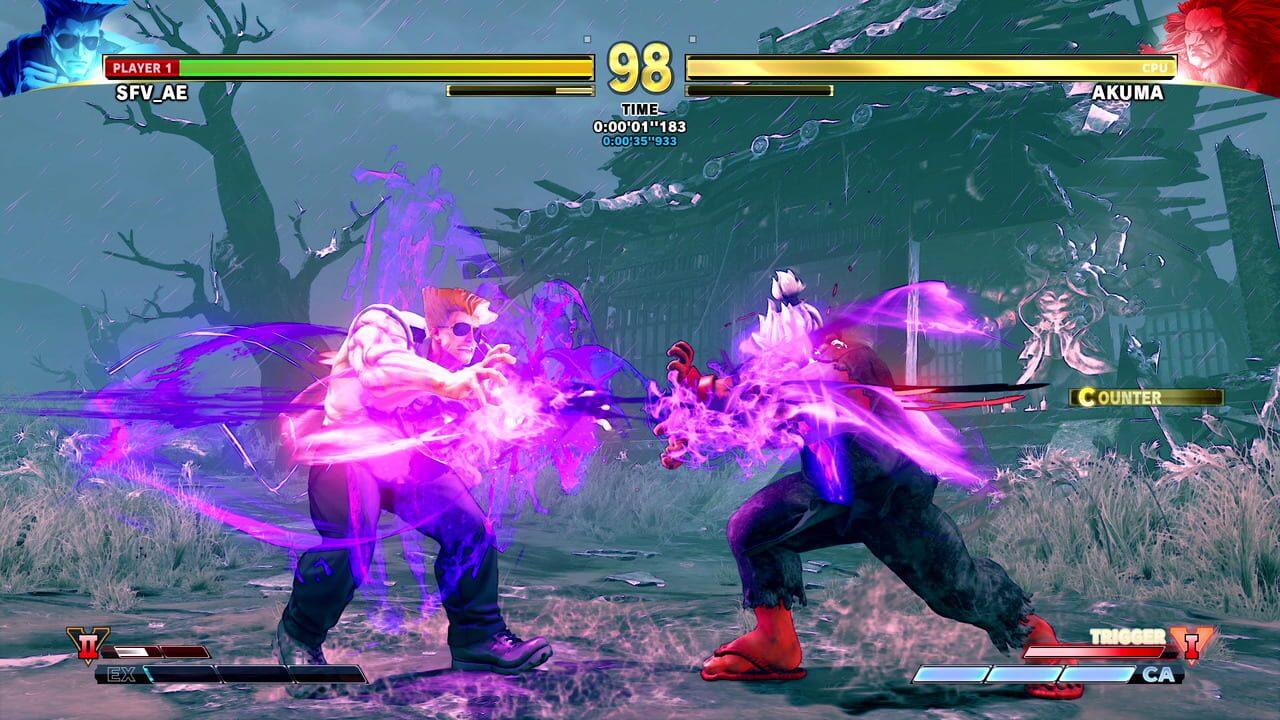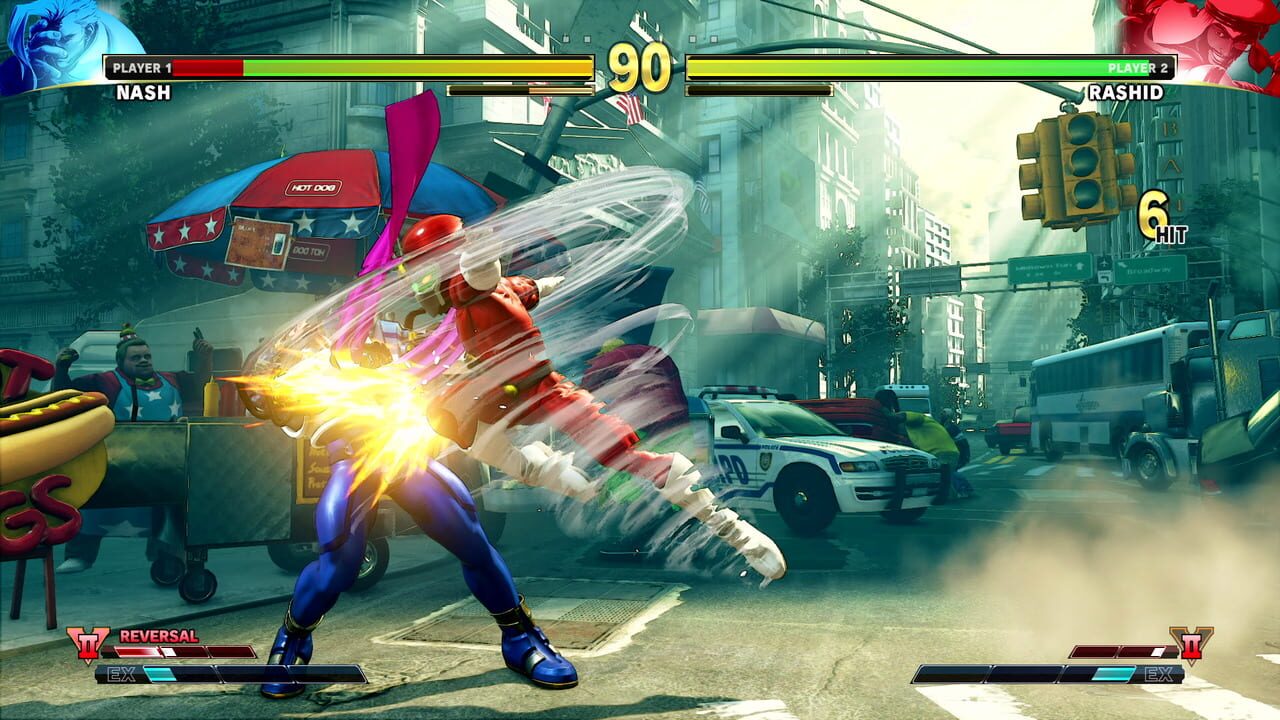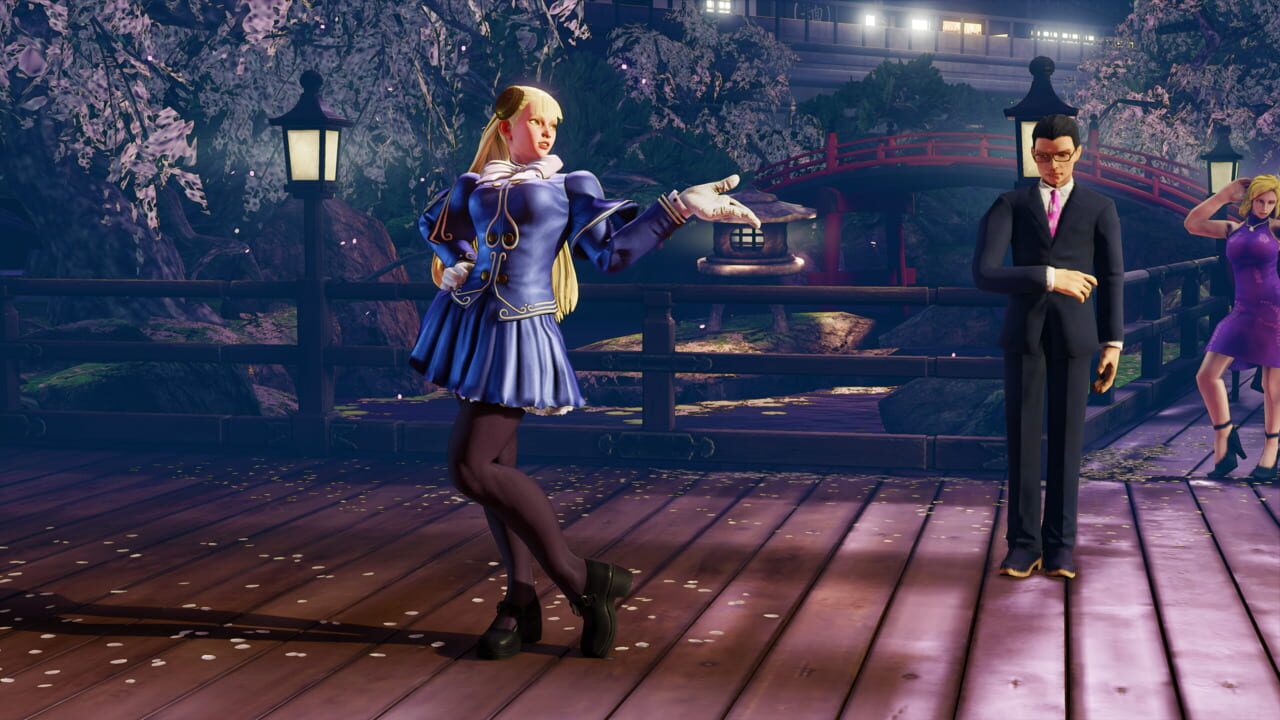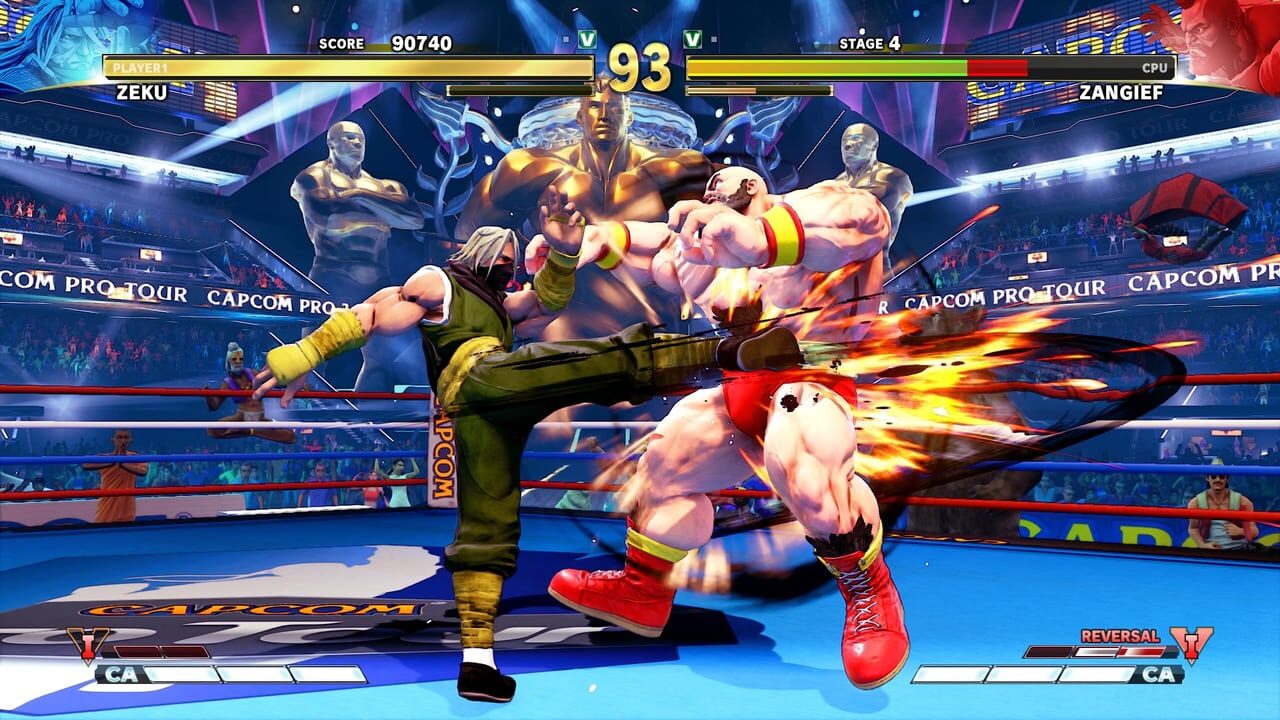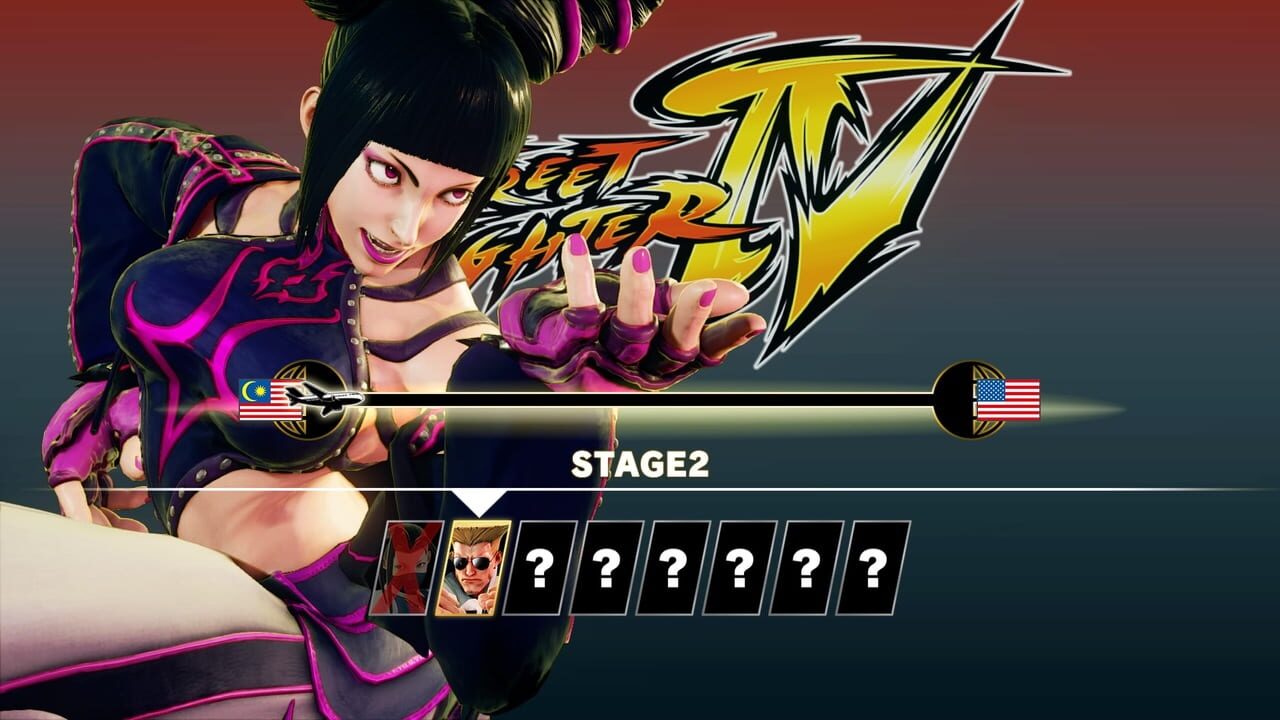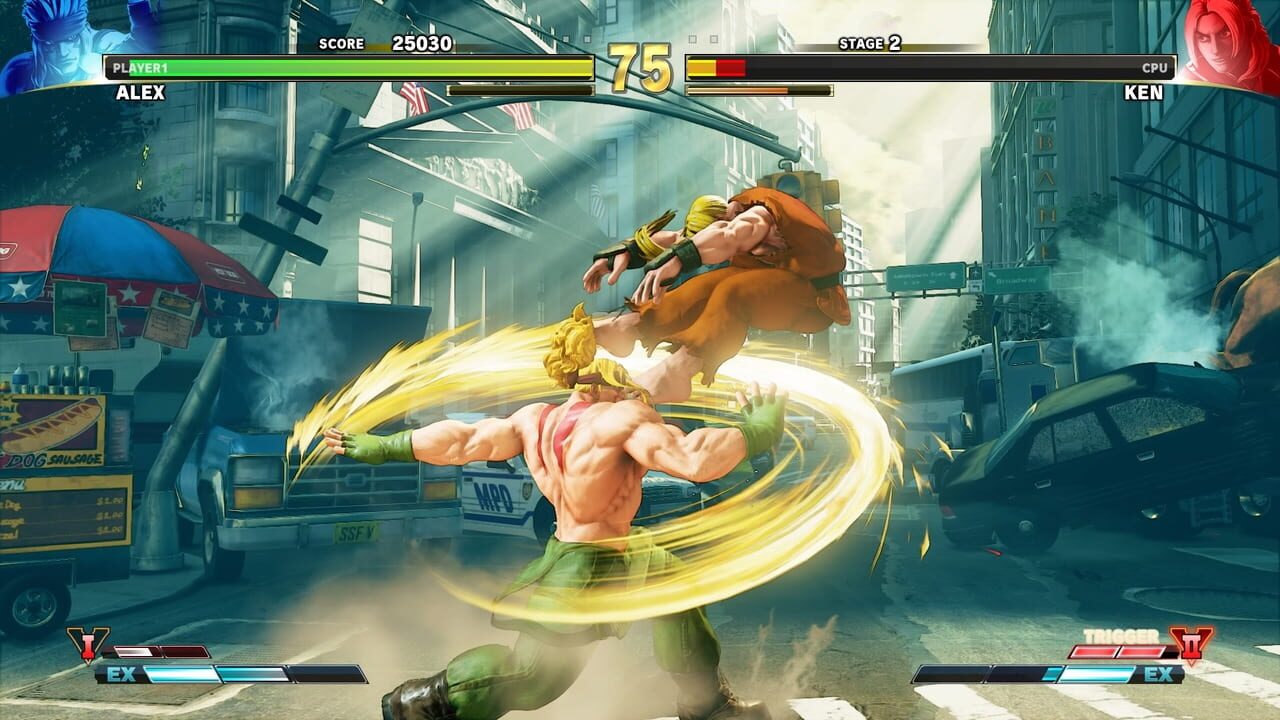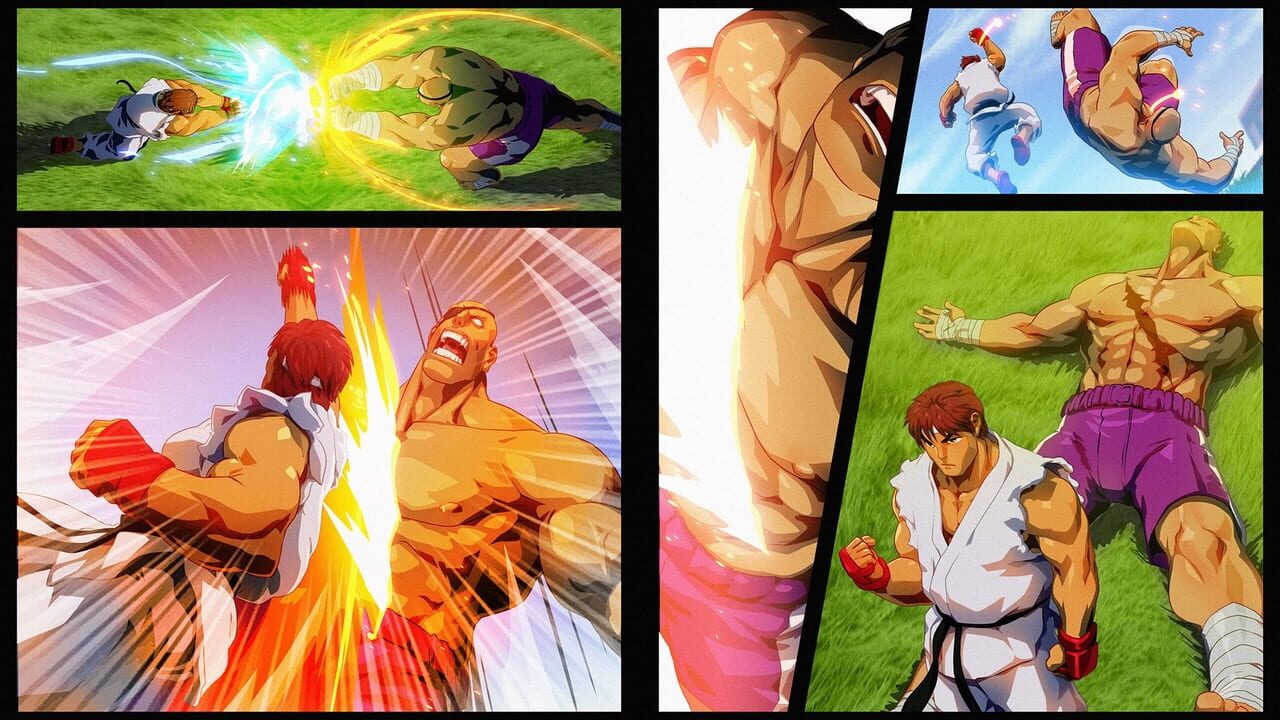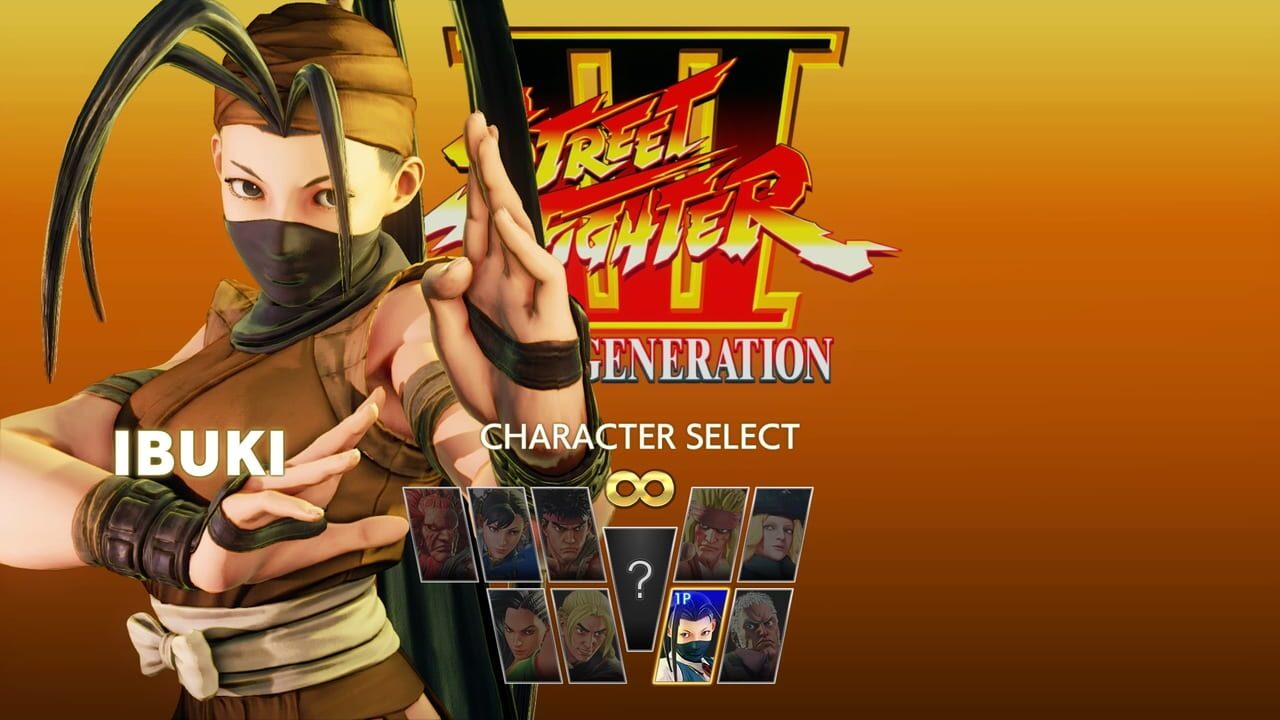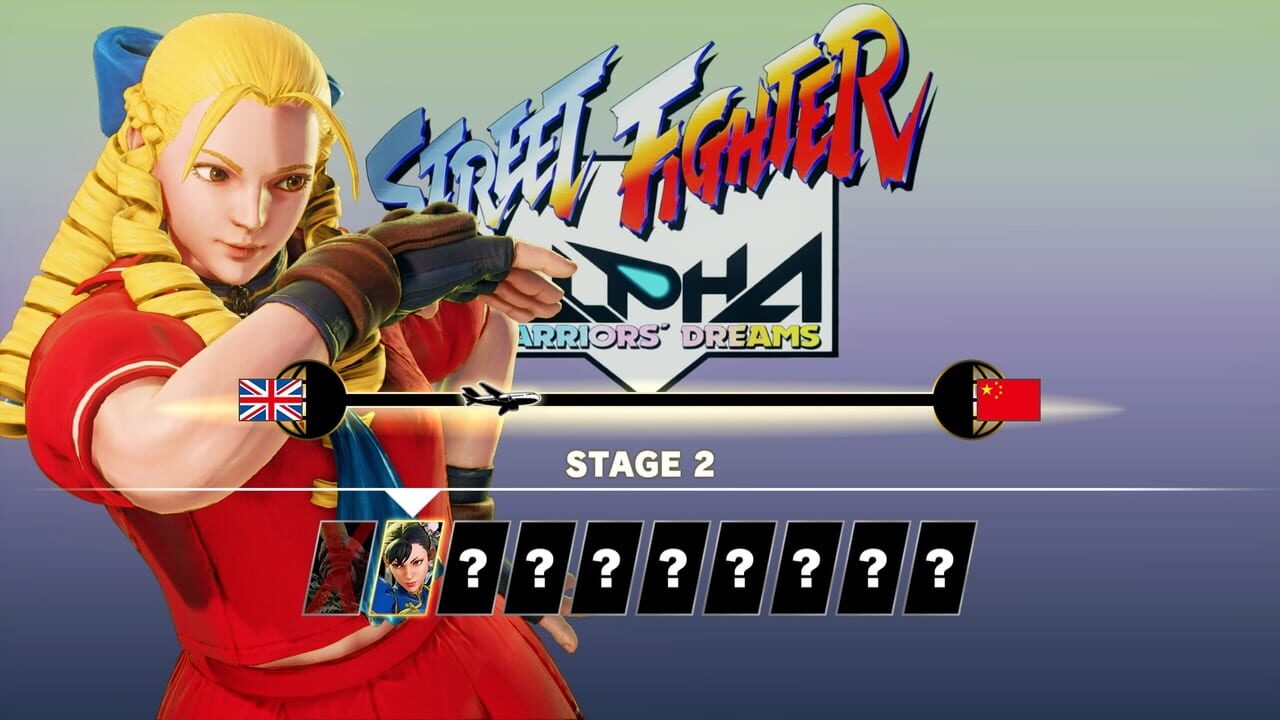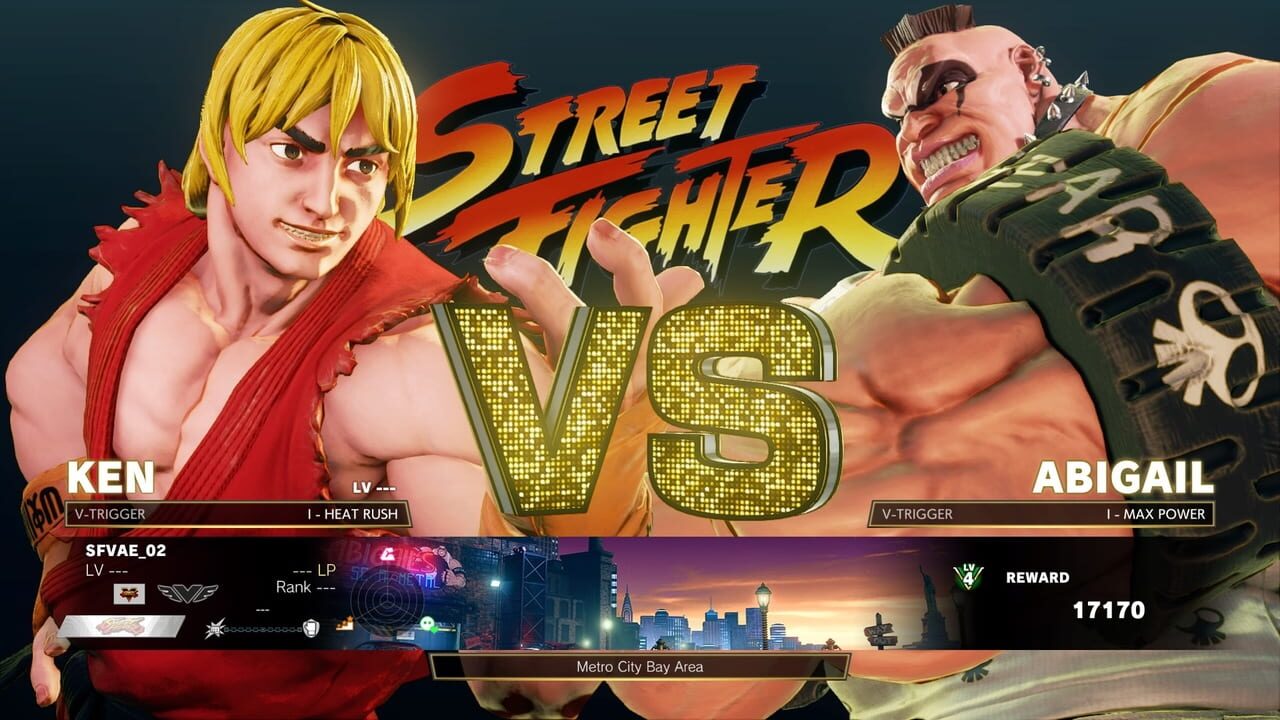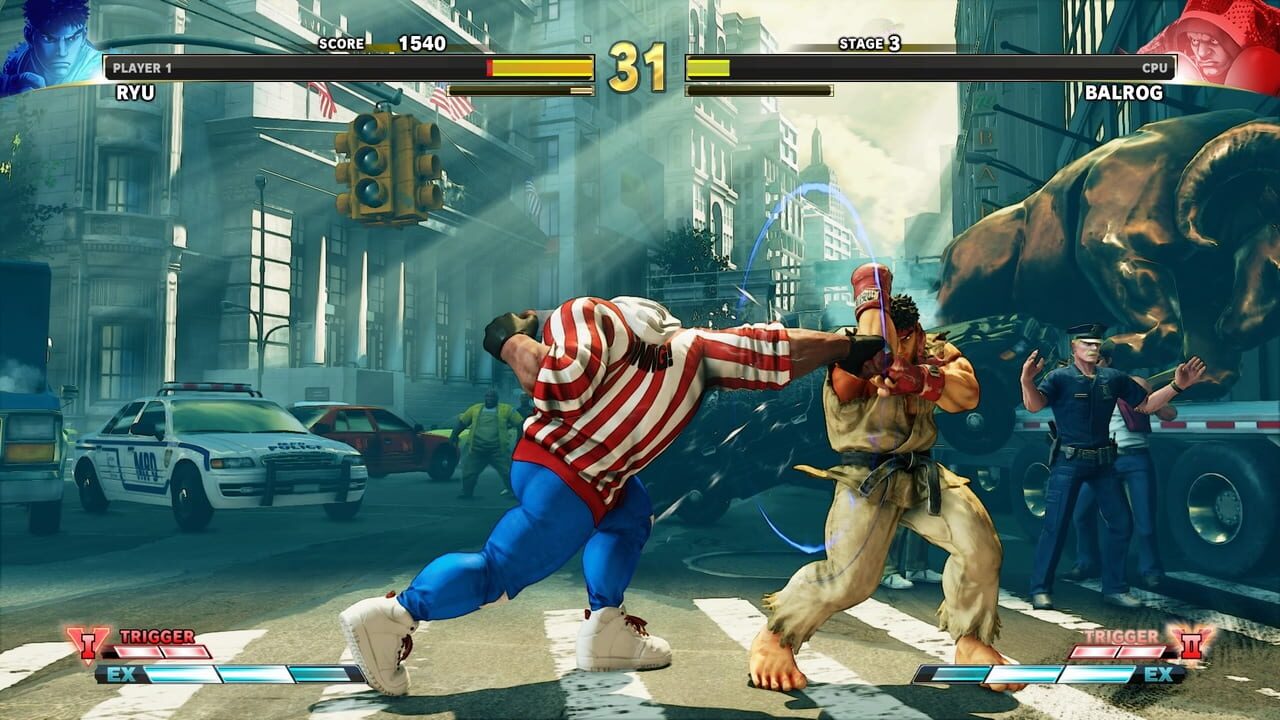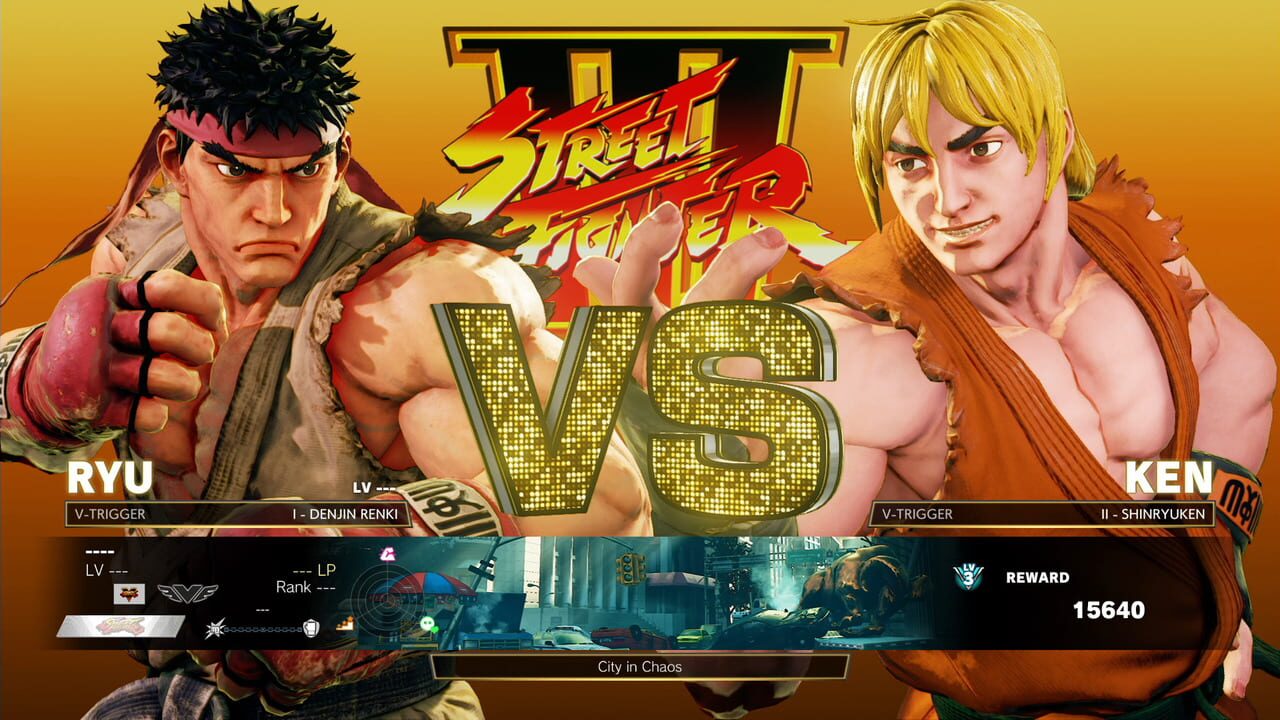 Videos
If screenshots are not enough, you can enjoy creative videos from Capcom
You may also like
If you like Street Fighter V: Arcade Edition, but you're tired of it and want something new, you can try other games.