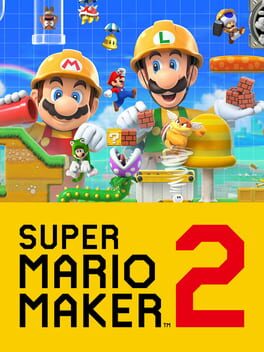 Super Mario Maker 2
Publisher

Nintendo

Developer

Nintendo EPD

Release date

28 Jun 2019
Build and play the Super Mario courses of your dreams! This sequel features a host of new tools and features—like slopes!
see all / fold
| AGM score | 88% |
| --- | --- |
| IGN | 9.5 |
| GameSpot | 8 |
| Metacritic | 88 |
expand / fold
About Super Mario Maker 2
Super Mario Maker 2 is released by Nintendo in 28 Jun 2019. The game is designed by Nintendo EPD. Super Mario Maker 2 is a typical representative of the Platform genre. Playing Super Mario Maker 2 is a pleasure. It does not matter whether it is the first or a millionth hour in Platform, there will always be room for something new and interesting. Thrilling levels and gameplay Super Mario Maker 2 will not leave anyone indifferent. The complexity of gameplay increases with each new level and does not let any player get bored.
In addition to it in 28 Jun 2019 released games such as:
In addition to Super Mario Maker 2, the representatives of Platform games also belong:
A complete list of games like Super Mario Maker 2 can be found at AllGame here.
Super Mario Maker 2 is versatile and does not stand still, but it is never too late to start playing. The game, like many Platform games has a full immersion in gaming. AllGame staff continues to play it.
Super Mario Maker 2 is perfect for playing alone or with friends.
At AllGame you can find reviews on Super Mario Maker 2, gameplay videos, screenshots of the game and other Platform representatives.
Super Mario Maker 2 - Analysis
Author: Javi Andrés
Date: 2020-07-30 22:57:01
Can a jumping game with Super Mario be bad or not work well? It is impossible. After almost 35 years being the best-known character in video games and demonstrating with Bros, World, 64, Sunshine, Galaxy, New, Odyssey, 3DWorld, and all his sagas that there is no platform, pipeline or Goomba that resists him, in two and three dimensions, the eternal red-cap debuts his yellow builder helmet on Nintendo Switch with a Super Mario Maker 2 that collects everything devised in the first and groundbreaking Mario Maker, adapts it to the Joy-Cons console, and It features modalities for up to four players, a new Story mode with more than 120 levels, and unpublished elements that will make the sickly builder who amortized the original want this set-up.
Because yes, in reality Super Mario Maker 2 is a set-up of those that make it incomprehensible how they left certain things out in the previous one. It is an improved Mario Maker, which has not yet made the leap to the third dimension in its levels and powerful editor , but it does go as far as it can on platforms and side puzzles, premiering for millions of hands that did not have Wii U but they have Switch, and they want to create, share and play the wonders that are devised in the rest of the world. Because 3DS Mario Maker was indisputably inferior.
Wherever you are, no matter how you play, here is Super Mario for you. Well that was one of the premises that made it a success with a certain viral component, and crazy levels for each one more difficult flooding the network to test even the most experts in Super Miario and recognized speedrunners. In Super Mario Maker 2 that audience has a new dose of challenge, now with more mechanics incorporated and a certain list of facilities to fall into the puzzle-level that requires thinking in addition to precision in the press . But if you are not especially skilled in Super Mario, and with its games you only enjoy reaching the credit titles after completing all the worlds, in this cartridge -or download- there are also infinite hours for you.
Create or Play
It is the first thing the player sees, along with a basic rear level taken from his infinite and ever-growing collection of creations . Creating nimbly brings the player to the command grid, with a series of tips and pre-instructions for understanding how this powerful artboard works where much more than Super Mario levels will come out if your mind is resourceful and makes you want to. Playing takes us to a new submenu where the History mode as well as the search for online levels, competitive challenges, cooperatives, the new Infinite mode ...
There is so much content and hours of shuffling on both sides that it overwhelms, but we can not say that all this material feels completely with that special Nintendo spirit that permeates every Super Mario game . This Maker 2 is an accumulation of years and games of jumps and good challenges under clever level design, but it is stacked here without as much charismatic or cunning commitment as in other productions under this powerful brand.
The Story mode itself, to start with a quickly visible example of this that is appreciated, arranges its dozens of levels in an identical list with "tasks" that the Toads entrust to the player from a bulletin board and other positions of the work. Those levels, brought from the three Mario Bros of NES, World of Super Nintendo, and New and 3D World of Wii U , follow each other without a common thread or related themes. Not even the castle, flying ship, tower or Ghost Houses clashes appear when the fan would expect and reciprocate.
Overcoming these levels means coins, than investing in a Toadette that is right next to it and progresses the works through unlocked squares of Peach Castle. In this version of the desolate Mushroom Kingdom that is being dominated by the castle there are other offers of levels and challenges, in charge of characters that also have tasks or break new ground. But up to that point, a mode lasts that, yes, is long. Or it takes a long time ... And that Luigi can always facilitate everything by giving us objects as we wish by dying three times on the same level, or even completing it automatically. To avoid jams, ok, but excessive.
This format, which gave for an original story mode approach and radically different from that of any other Super Mario game, in the end remains in an incessant succession of levels that, yes, provide many ideas and sketches to take to our Guardabot before to start creating. Definitely, this modality should be the first step for those who want to take inspiration from what was created by Nintendo, which, without being bad, is not the best that this team has given birth in terms of design . Absolutely nothing feels genuine , and that there are quite a few ideas with freshness looming, especially in the aforementioned attention to puzzles.
There are many levels of the ones created by Nintendo focused on making the player think to solve, the new tools allow it more than before, and groundbreaking ideas are already appearing in their challenge rooms created by other players who give a lot. Because, once again we are facing a new exercise of how to have infinite Super Mario, this title definitely gives for many good times, because the incorporations at the creator level are also commendable, even missing, since we were, a total incorporation of all the sub-series and styles (Odyssey, Sunshine, Paper Mario ...) It will be time to wait for the next installment, they were not going to spend all the bullets already in this one, it seems to be ...
The entry into the scene of the 3D World appearance and how that Mario changed everything more than what was appreciated in his day is the best part of the level editor. In addition to Mario Felino's costume and his claw, climbing or digonal descent skills, a vast diversity of enemies, types of metal blocks, ON-OFF switches, types of mechanisms, jump boots, particular enemies ...
So much so, that building levels for 3D World does not fully match those of the other styles (Bros, Bros 2, Bros 3, World and New), which, at the same time giving way to physics, rules and new movements, makes you regret that you did not want to go further and, incidentally, put Odyssey and the other three-dimensional, also adapting them to the 2.5D lateral style.
Screenshots
Screenshots will help you evaluate the graphics and gameplay of Super Mario Maker 2.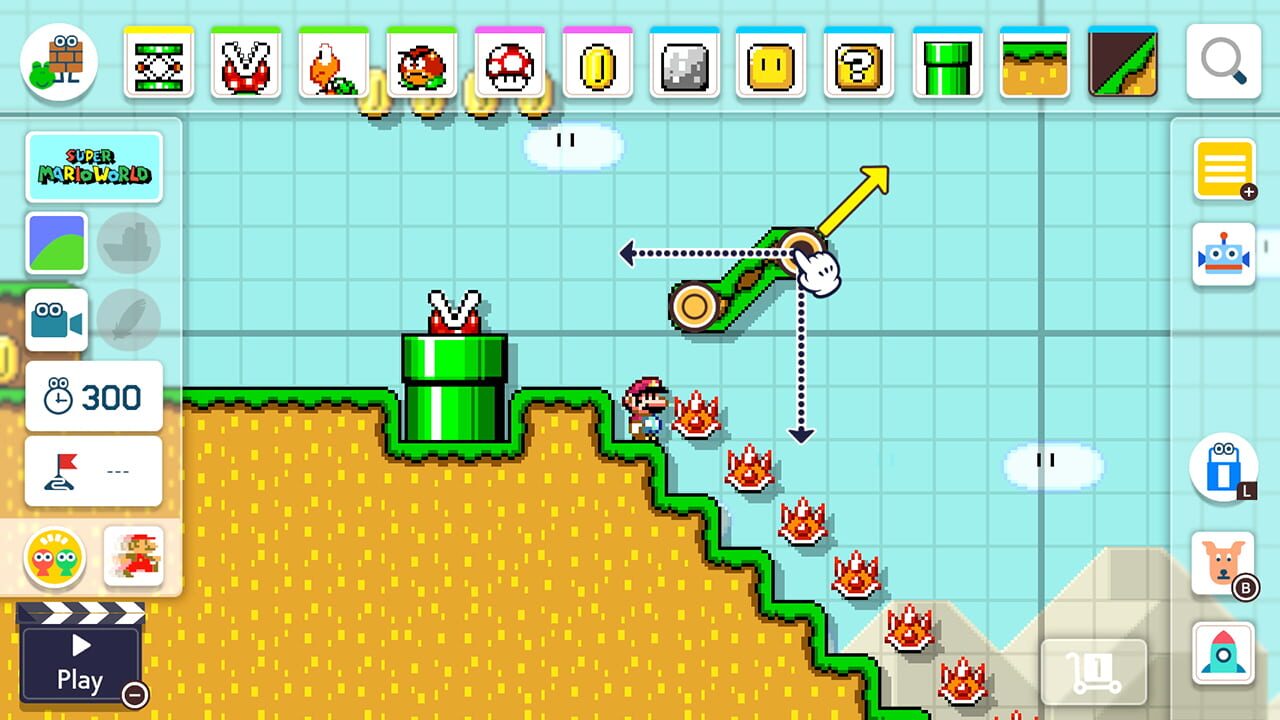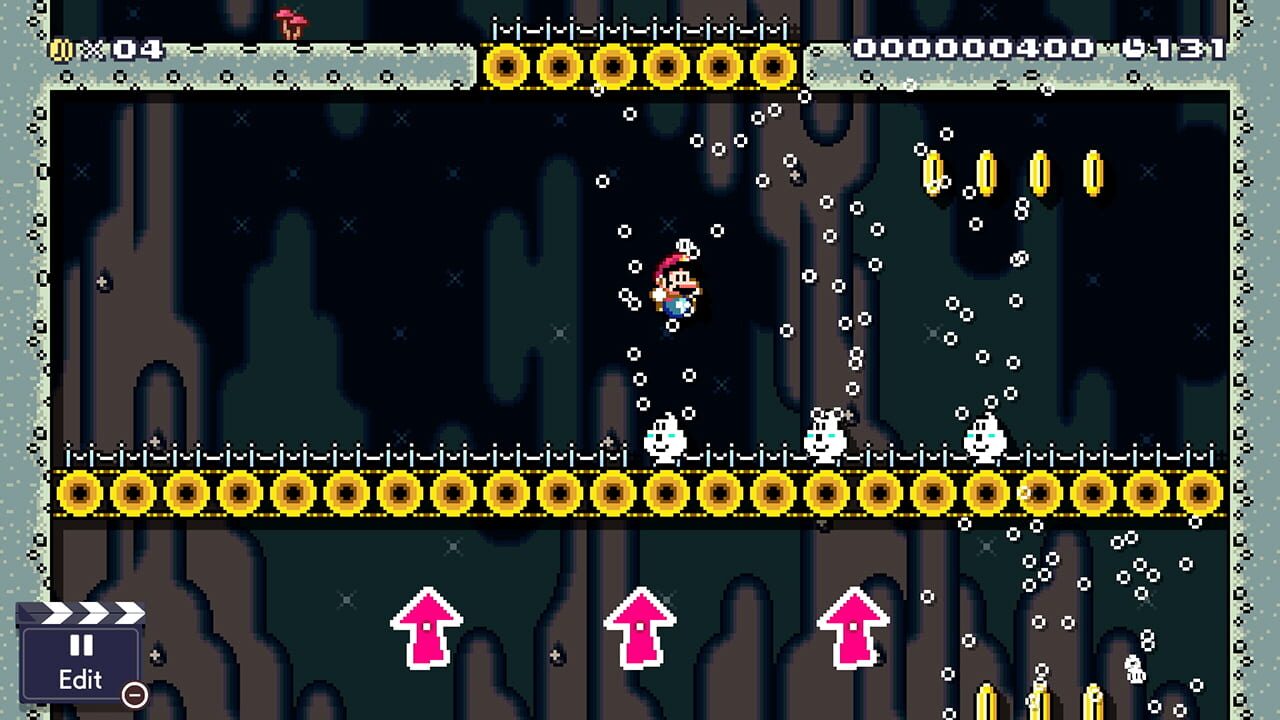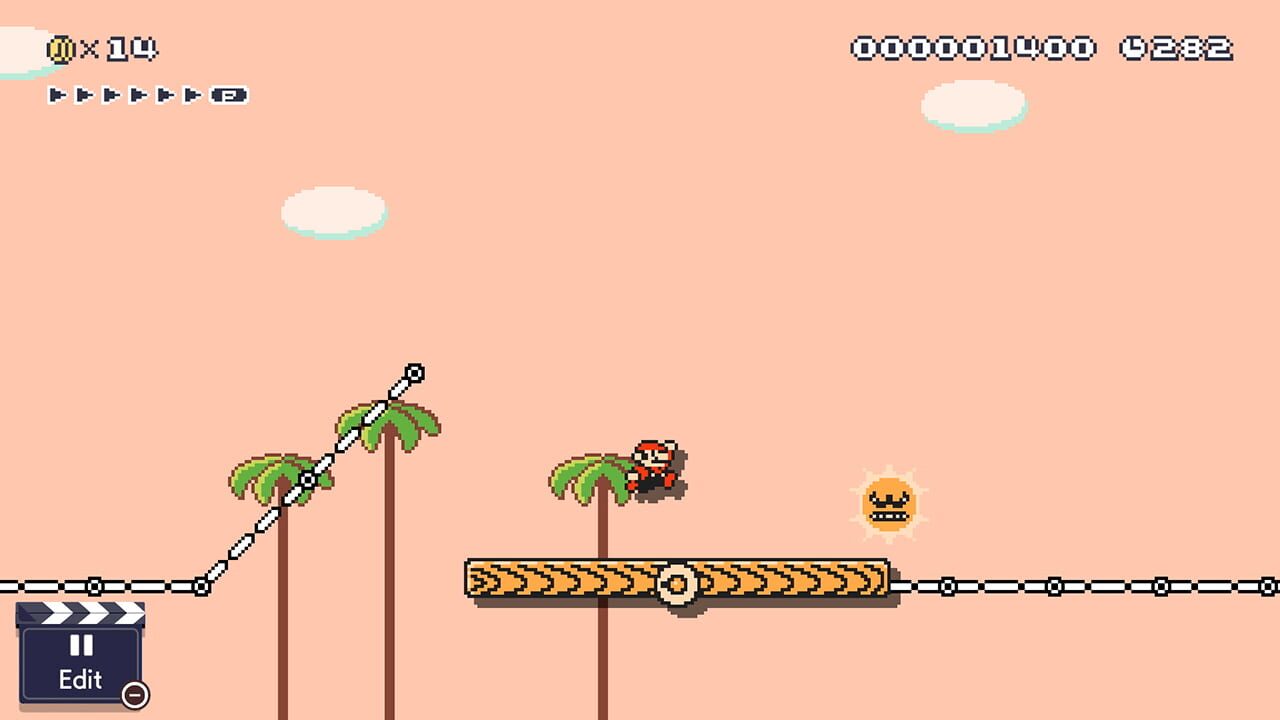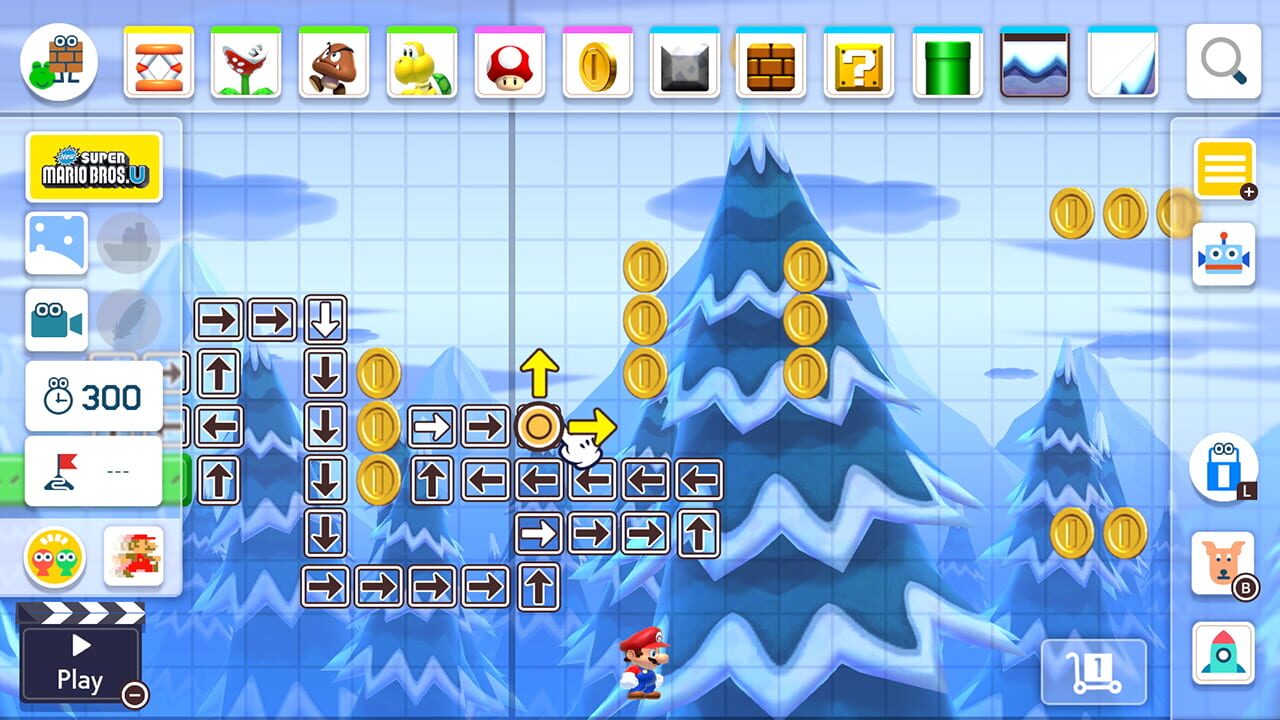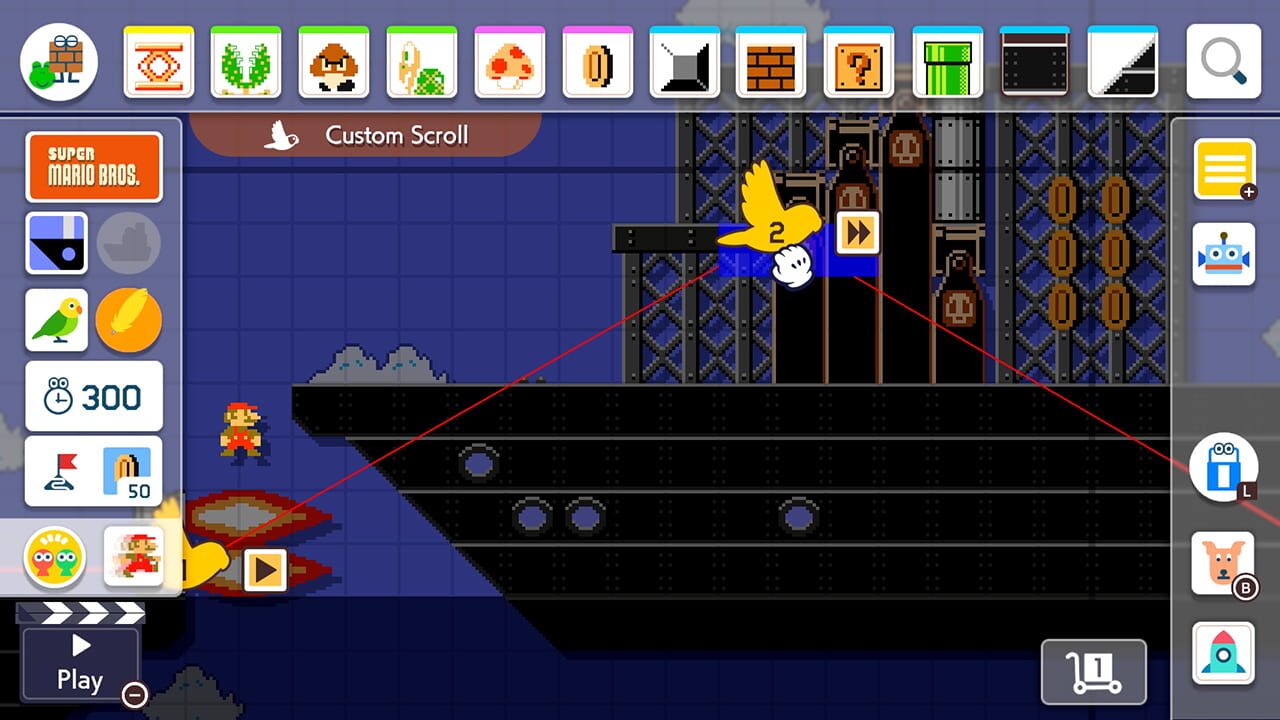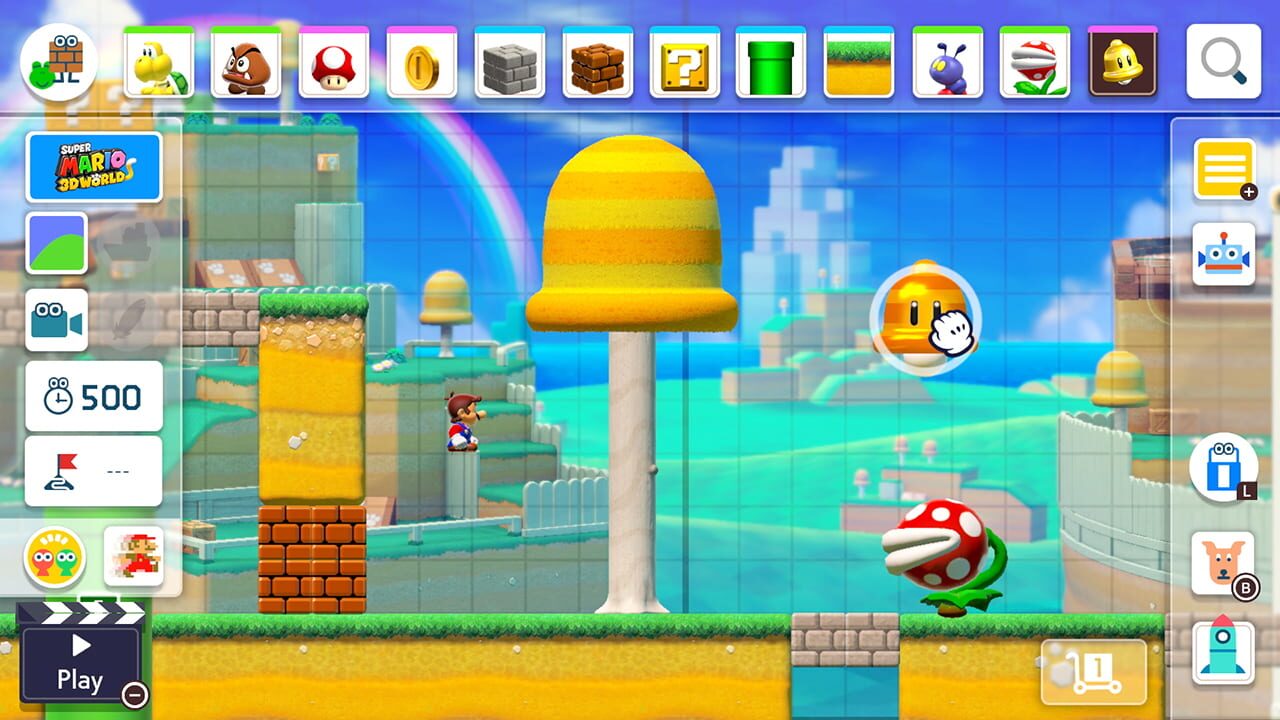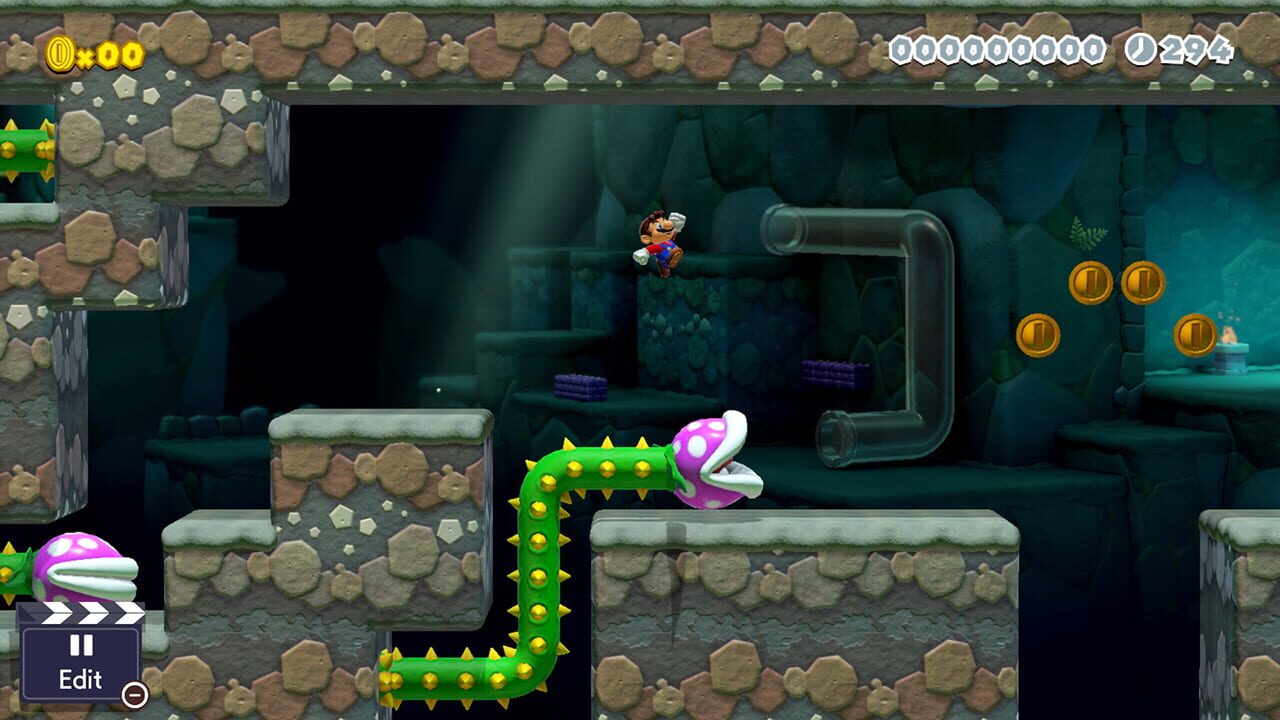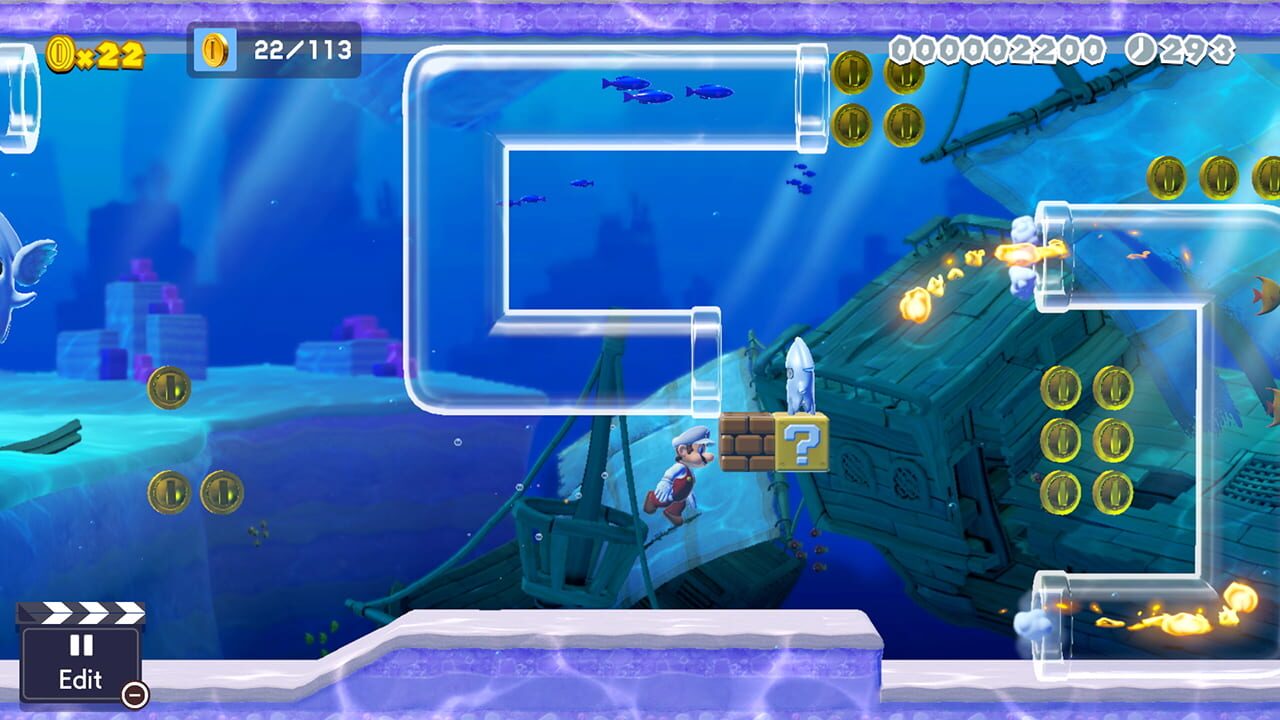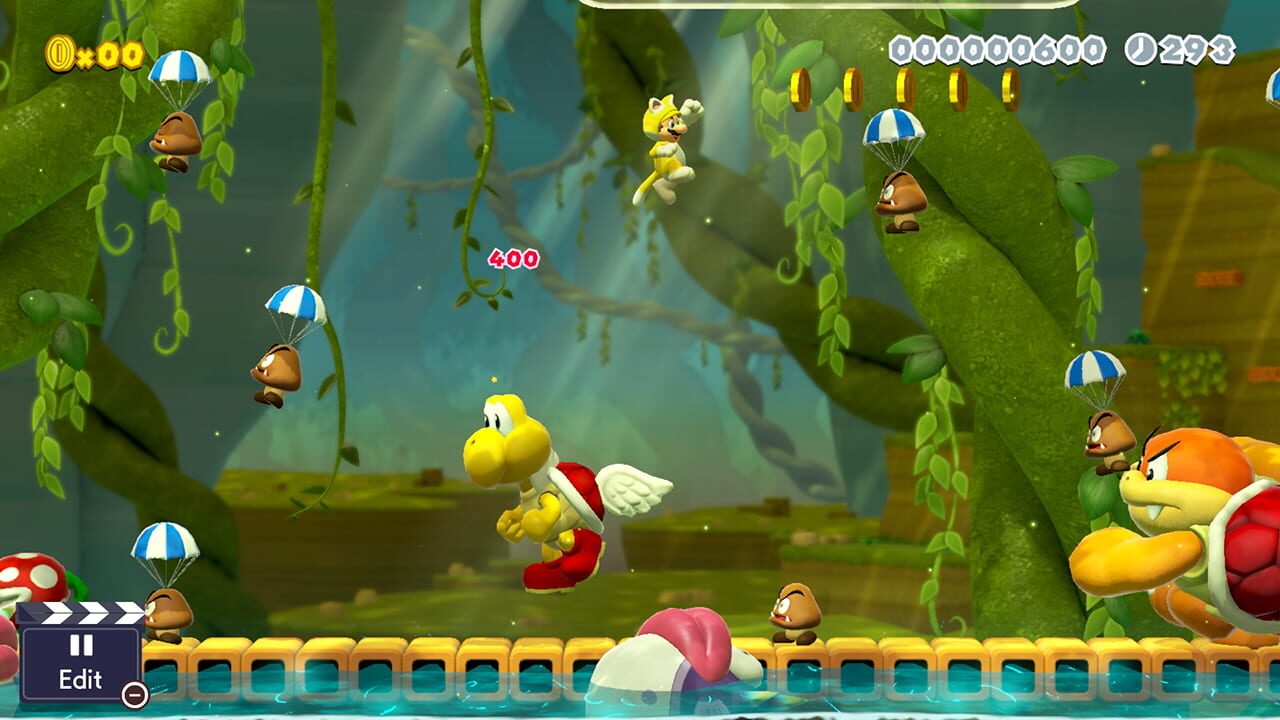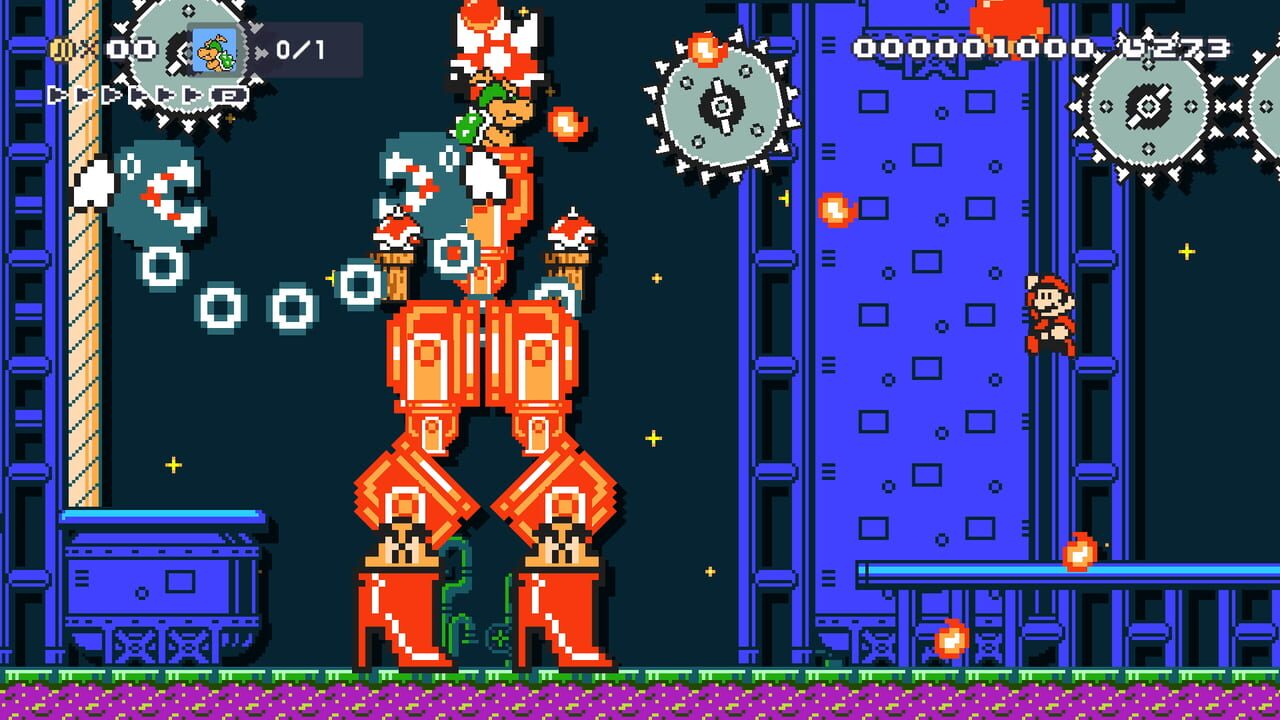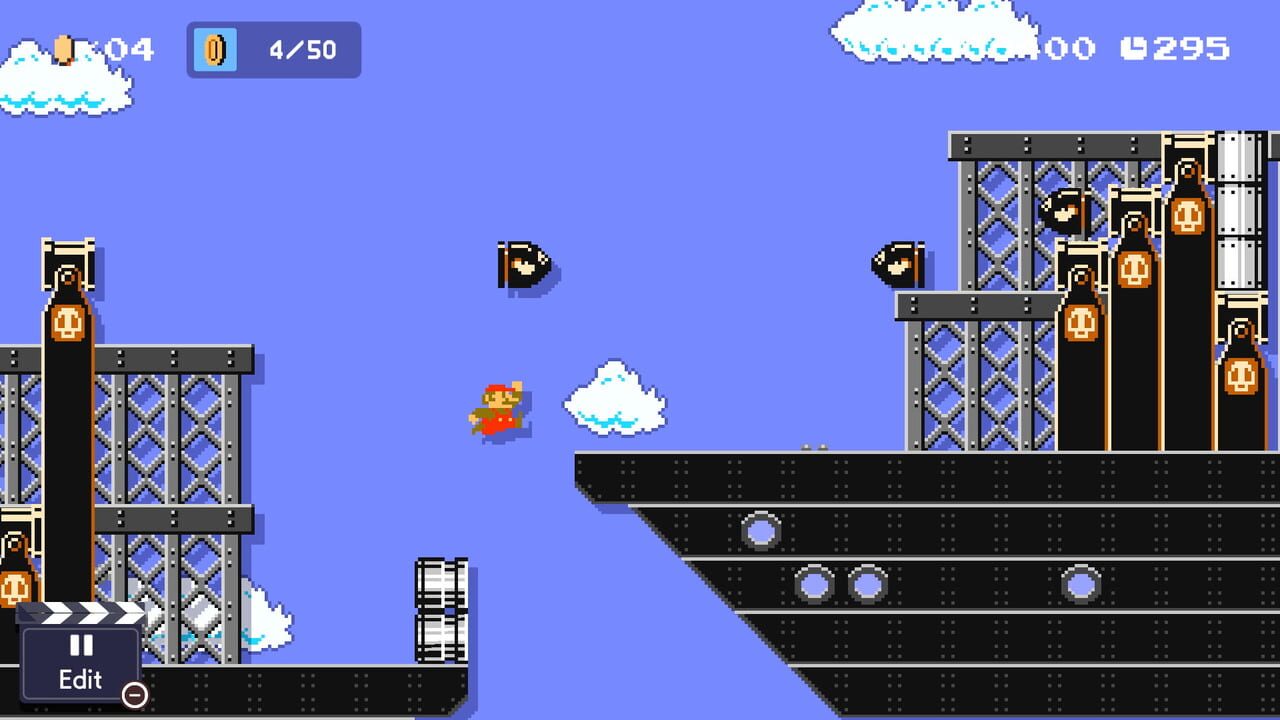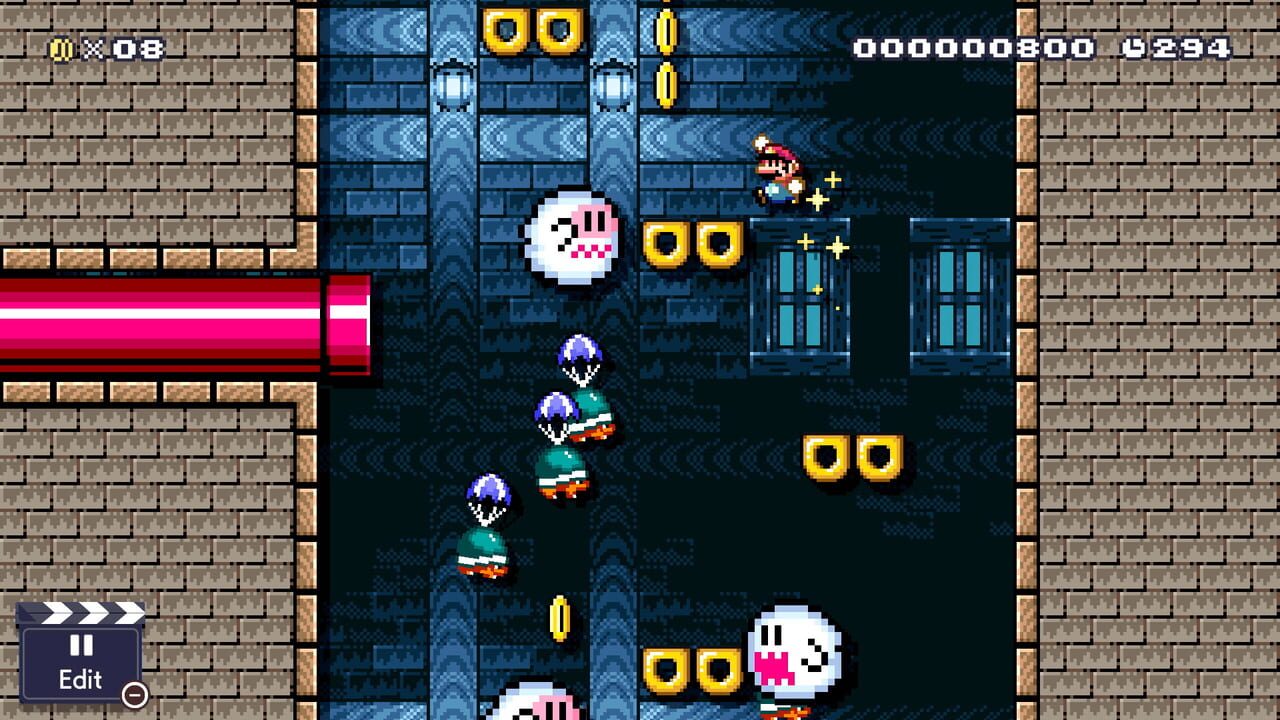 Videos
If screenshots are not enough, you can enjoy creative videos from Nintendo
Streams
But that's not all! We also carefully prepared the best strips from Super Mario Maker 2.
You may also like
If you like Super Mario Maker 2, but you're tired of it and want something new, you can try other games.